Styling a chic modern space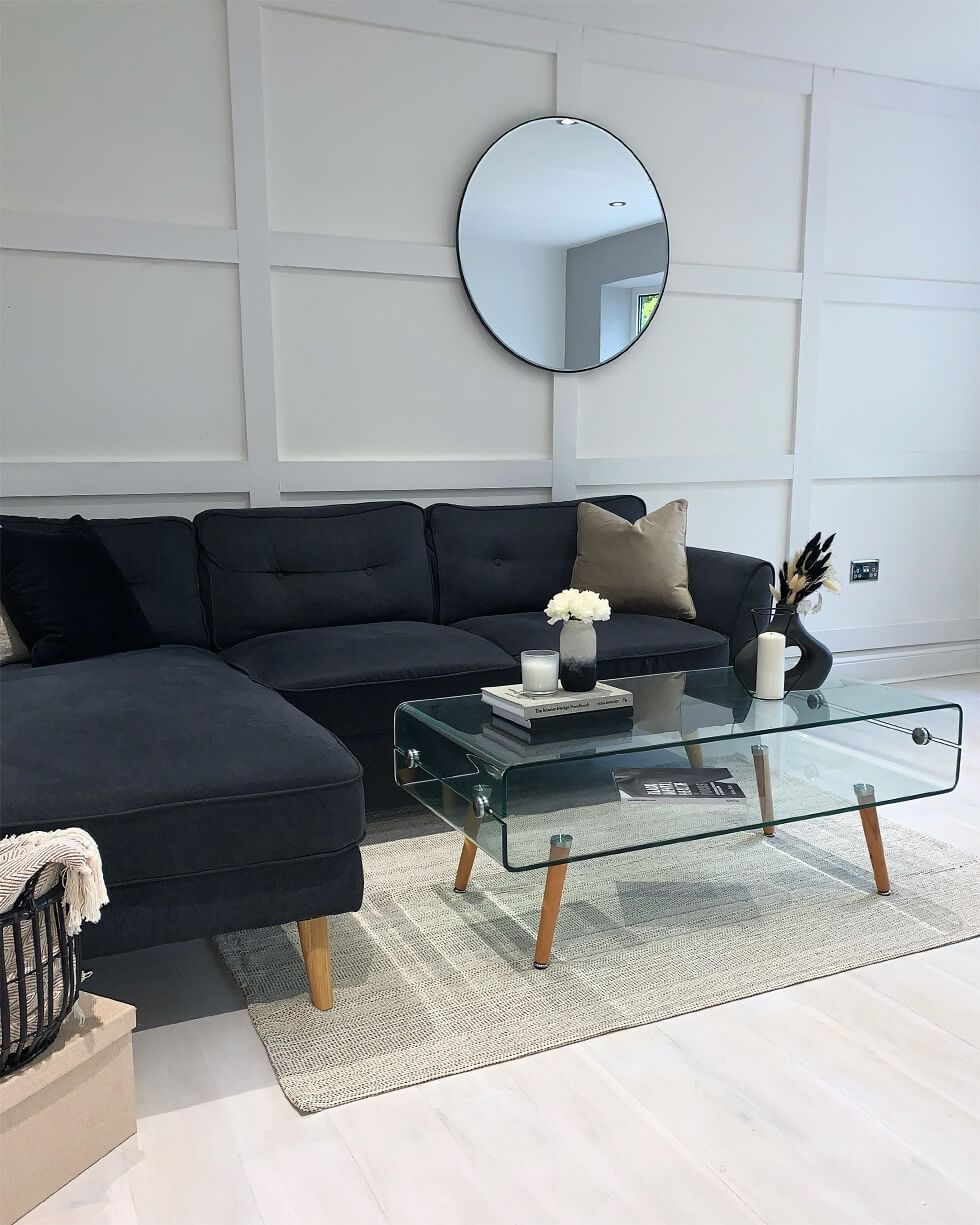 As first-time homeowners, La Braya Richmond and her husband set about creating a chic, modern space with plenty of light and airy touches. Featuring new wall panelling and sanded light wooden floors, her compact space feels bigger with glass and mirror accents throughout the open-plan living room. Meanwhile, our Harlow sofa sits stylishly in the corner with its retro-modern curves and cosy plush fabric.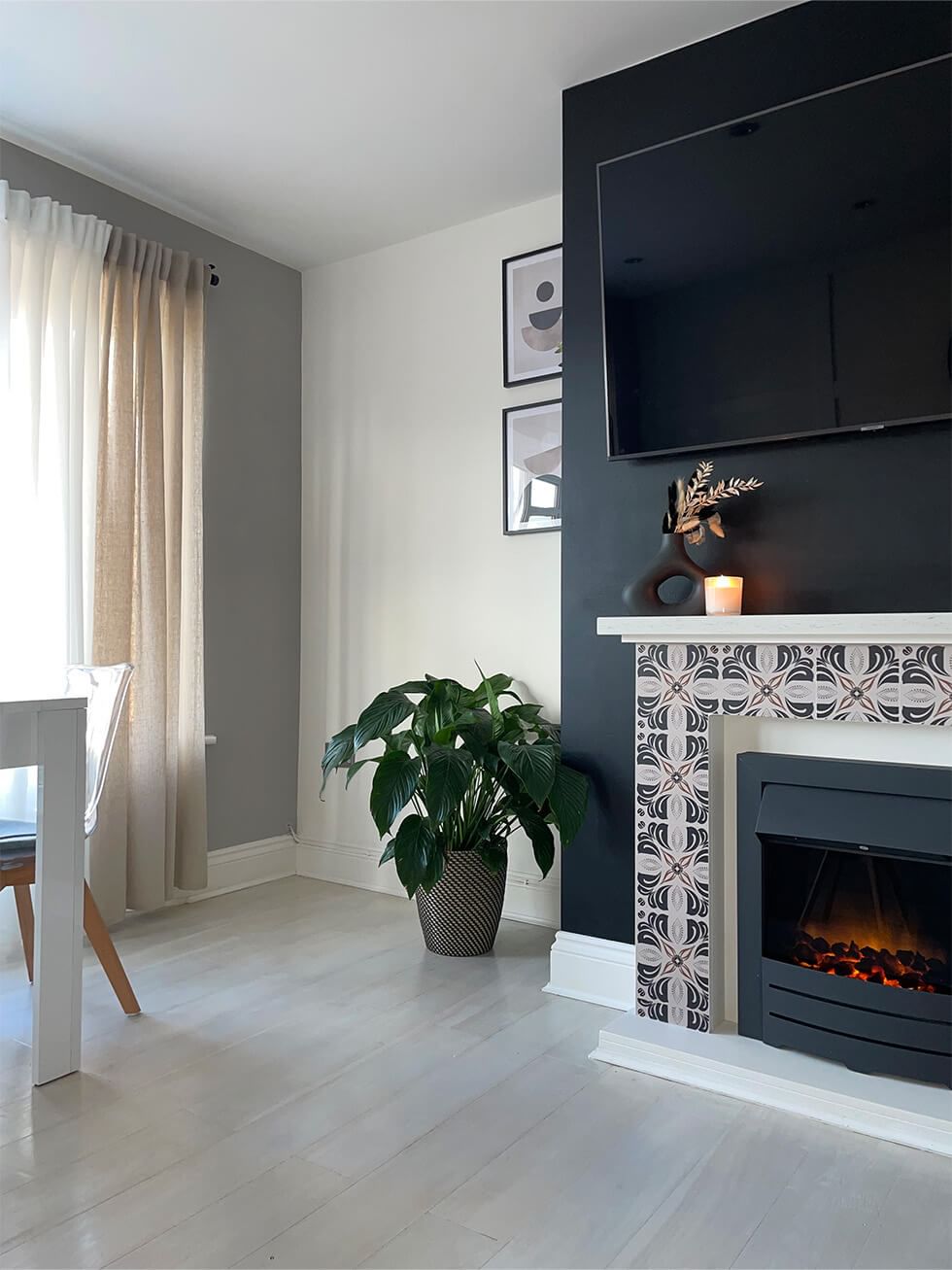 On the other hand, her black TV wall creates a striking effect amidst the light neutral palette. And, her fireplace is a lesson in injecting personality into a space with patterned tiles contrasting the black background.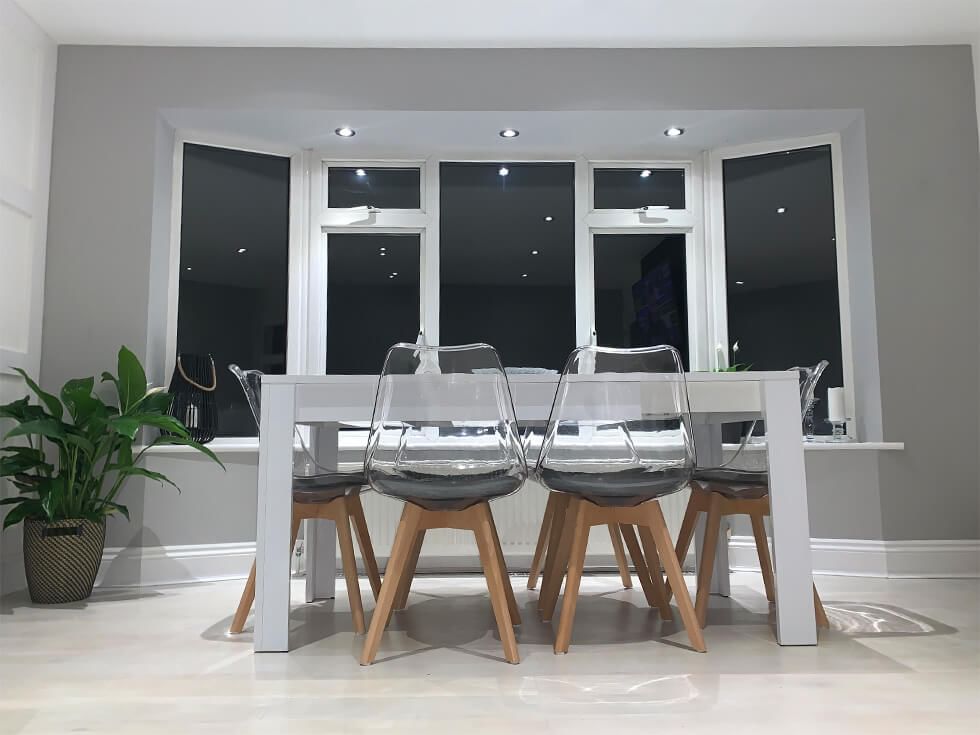 Rounding off the open-plan room is her dining area. The dining set matches La Braya's aesthetic of mixing different materials together as she chose transparent acrylic and wood dining chairs. The simple touches make the space feel bigger.
Maximising a small bedroom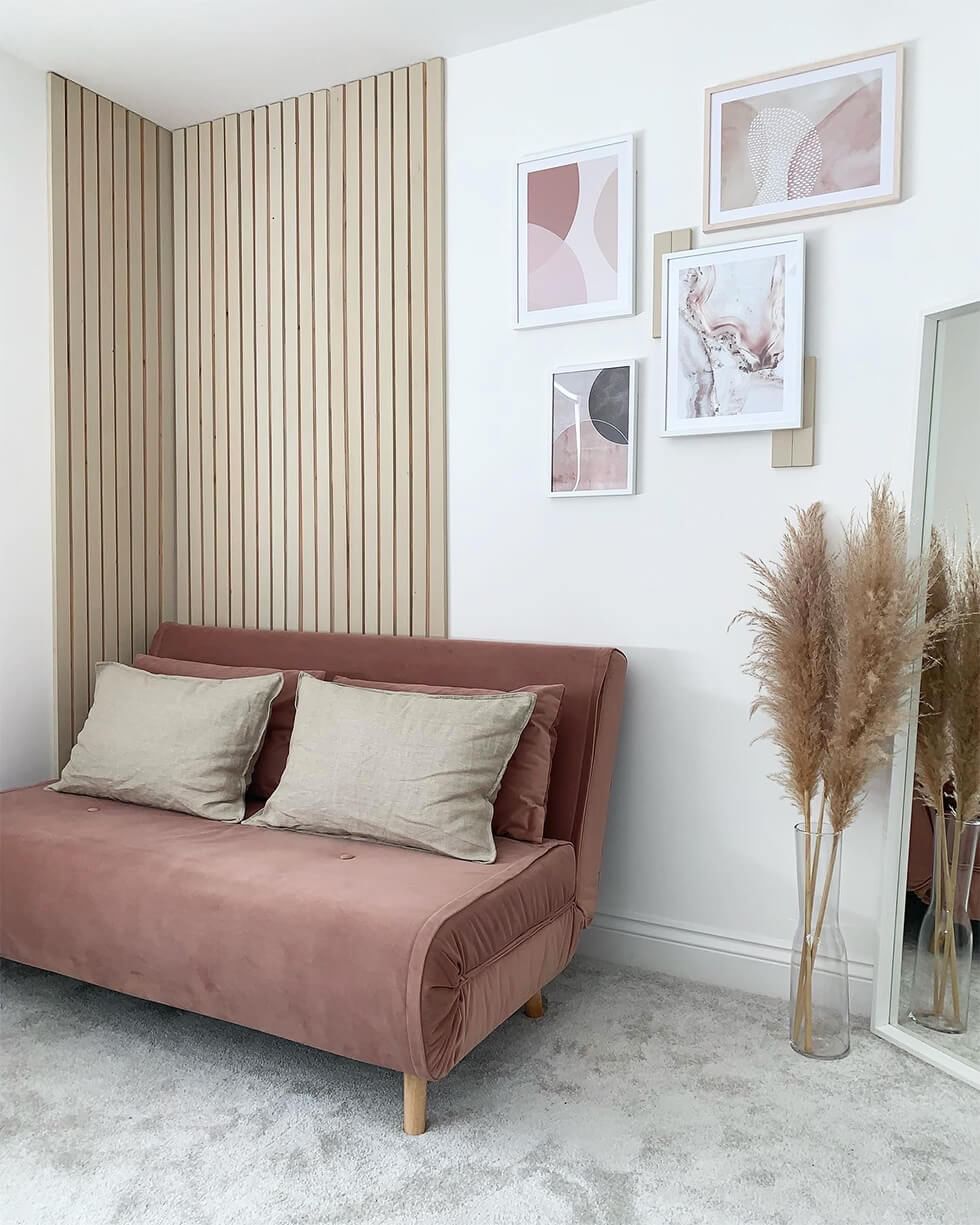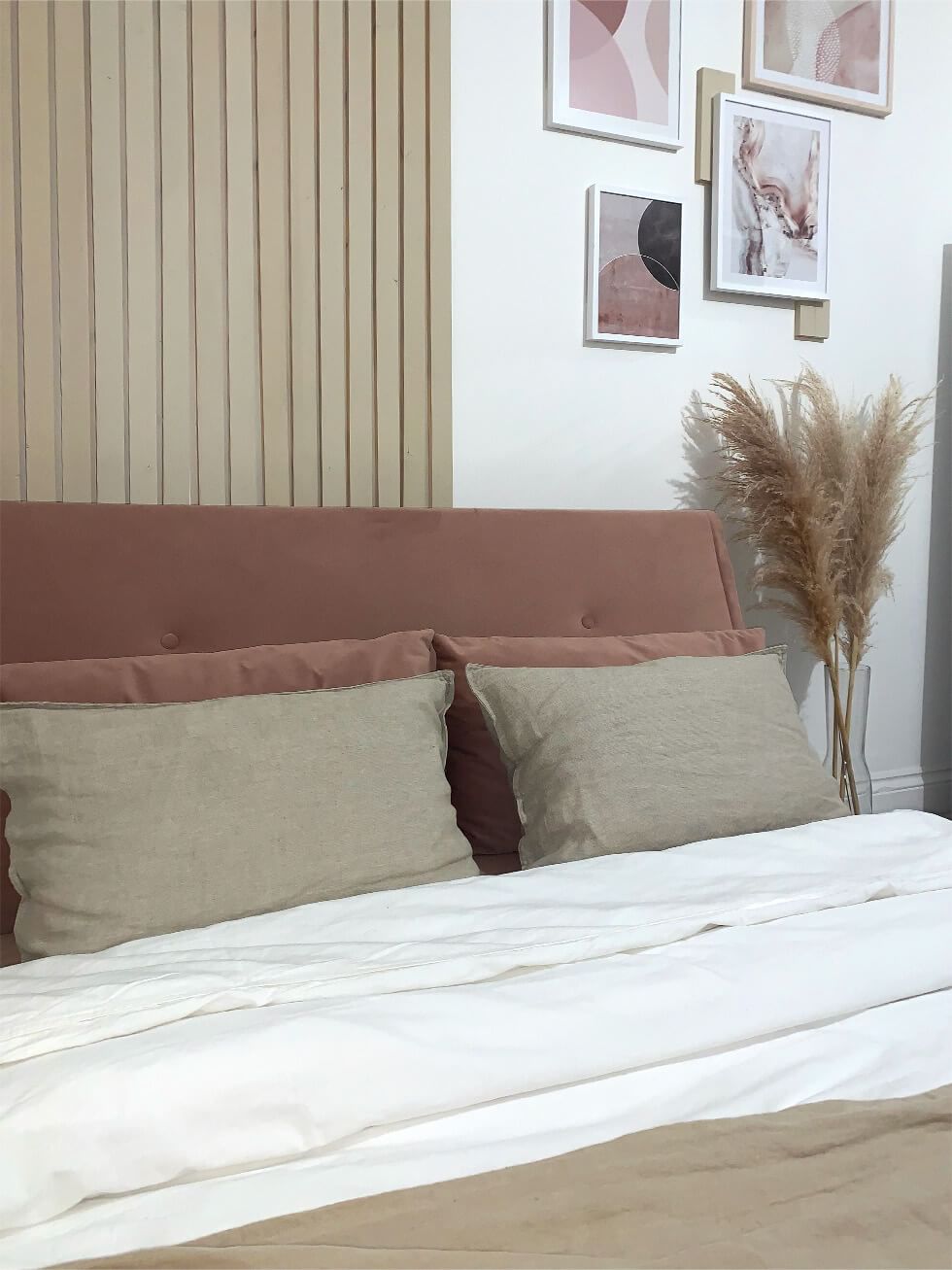 La Braya's bedroom highlights how it's not about size but how you style it. She chose a sofa bed that doubles up as a sofa during the day to make full use of their limited space. It's not an option for everyone, but it certainly shows how she can still make her space feel sophisticated and comforting. For a cosy touch, she installed wooden panels on one side of the wall and complemented her pink bed with a gallery wall featuring pastel prints.
Personal touches through upcycling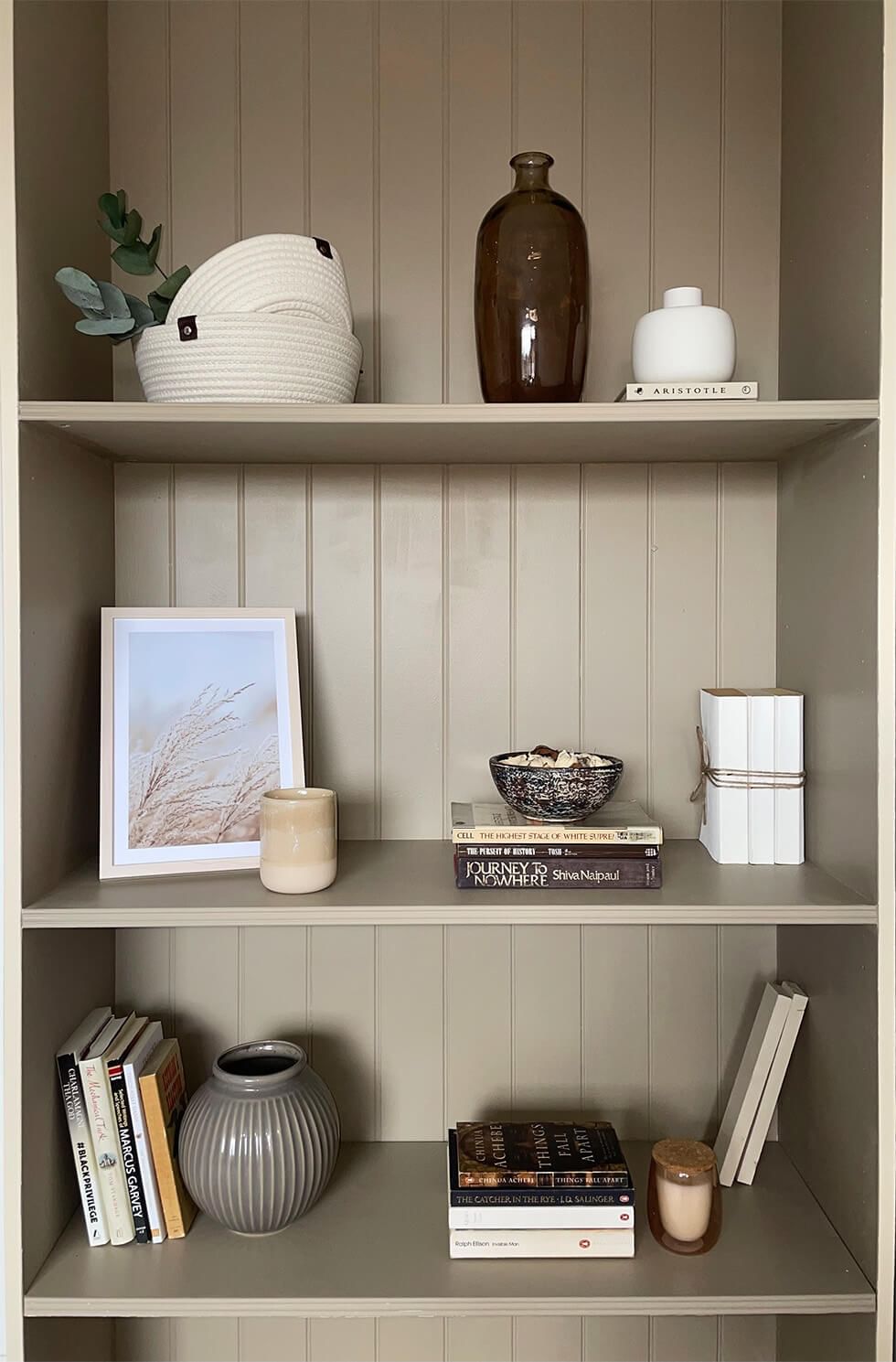 Since moving into their new home, La Braya and her husband have been keeping busy with lots of upcycling projects. One of her favourite projects has been transforming her bookcase. Her new shelves allow her to curate and display her books and accessories.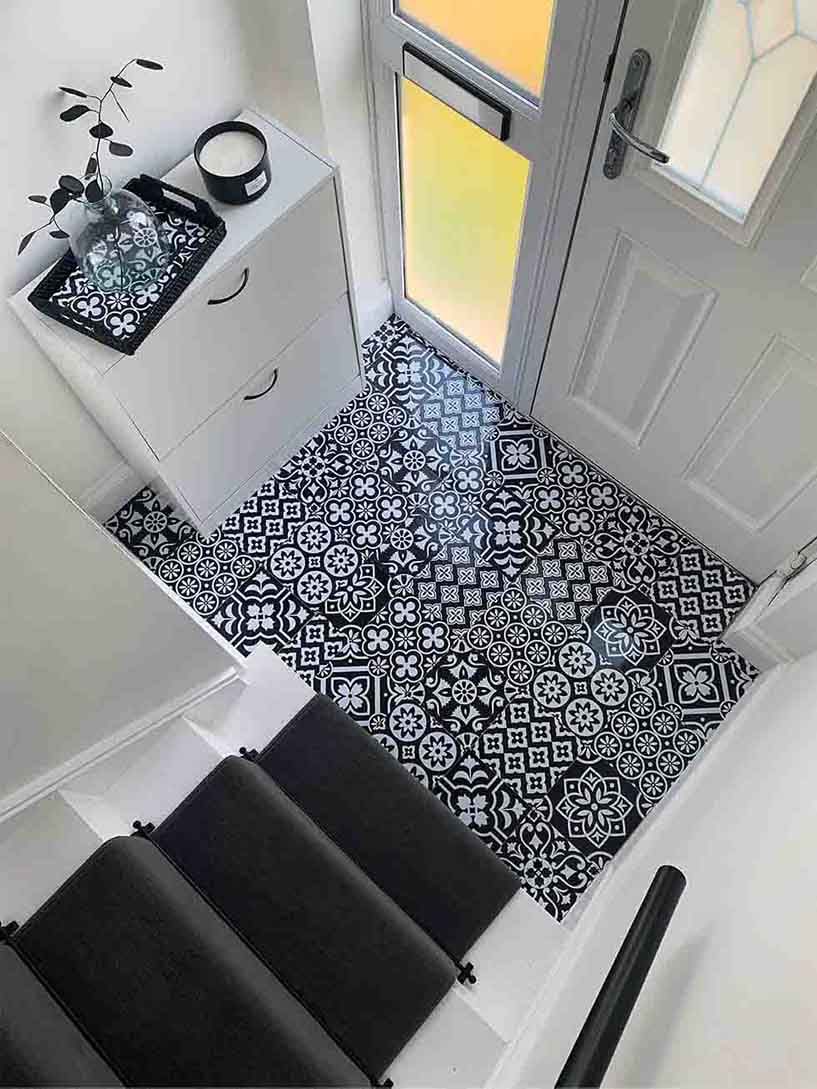 La Braya's front entrance and hallway are another example of her and her husband's impressive handiwork. Featuring white walls and a splash of pattern thanks to adhesive tiles, her entrance is a chic balance between minimalist and maximalist styles.