How to update Nordic home décor with blush tones
Interested in adding colour to Scandinavian design? Spice things up with earthy tones and Nordic style this season.
Scandinavian design may be known for its love of neutrals and pastel accents, but we're also seeing richer palettes warm up this popular décor style as the season gets colder. Focusing on the fundamentals of modern Scandi interiors such as clean lines, natural materials and chic minimalism, we take a closer look at ways to inject earthy blush tones into the mix - think deep, rich colours like burgundy, canyon clay and terracotta.
Read on to get acquainted with Nordic style and discover how to combine it with an earthy twist.
Warm up the living room with earthy tones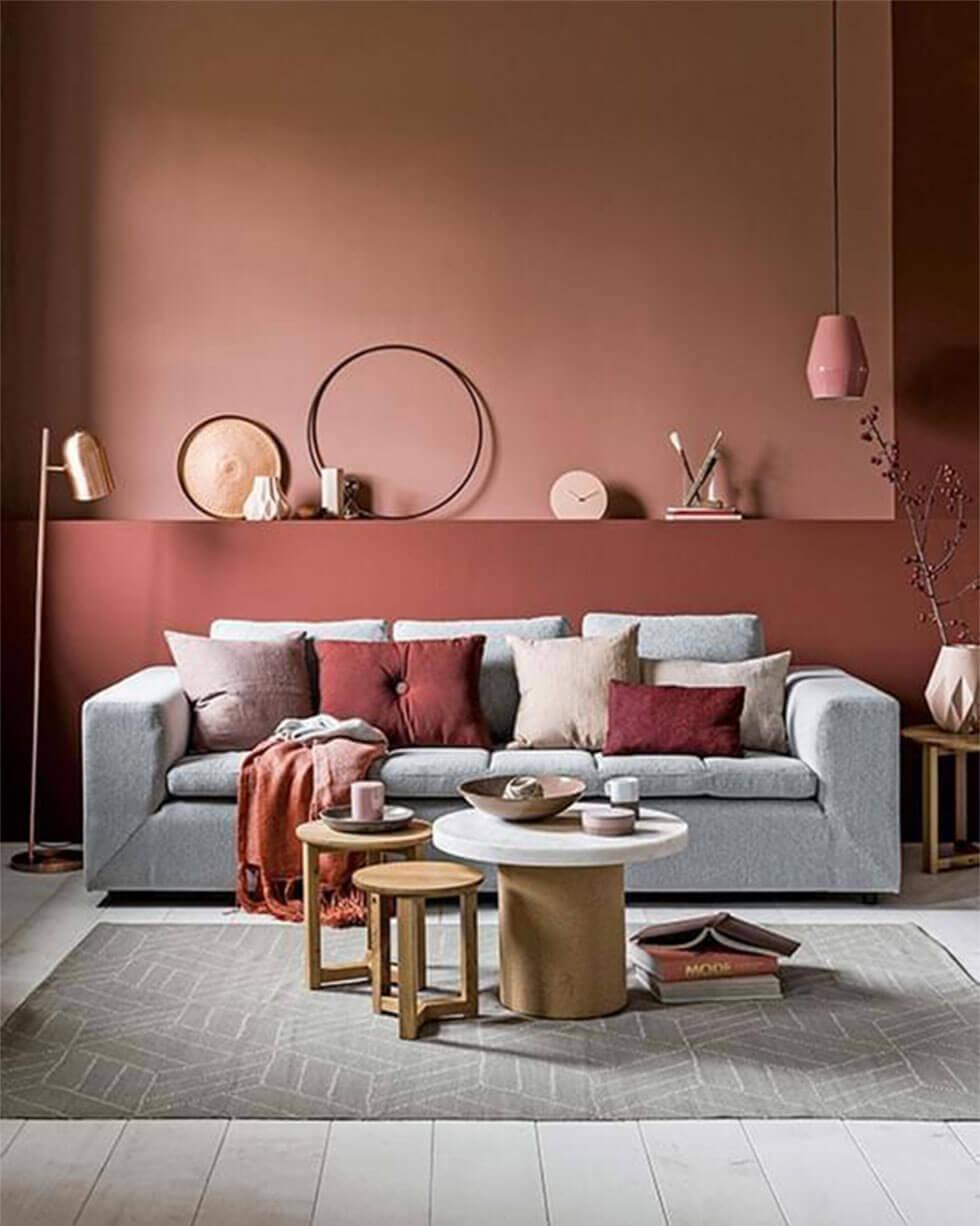 In the living room, take a step back from light coloured walls and instead, go for deep shades of terracotta and burgundy. Lending warmth while still being restrained, these earthy tones add depth and let neutral pieces stand out. Here, a simple, light grey sofa anchors the room, adds contrast and serves as a neutral base for accessories like blush pink and earthy red velvet cushions.
Keep the rest of the space cosy yet streamlined. Scandi style favours light wood flooring and tables as a way to add texture and bounce natural light around, while softer glows at night are achieved with sleek floor lamps and understated pendant lights.
Relax with soft blush hues in the bedroom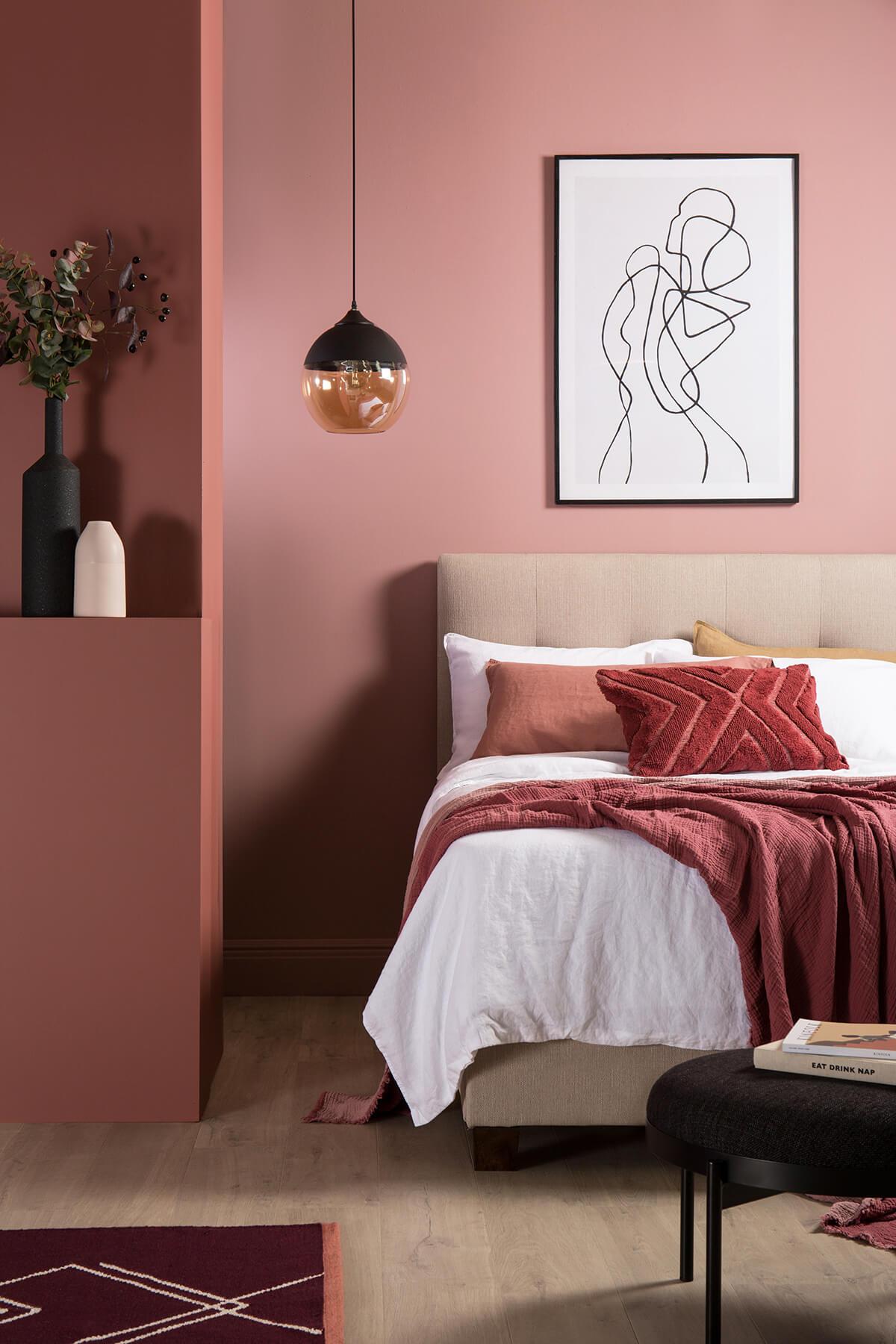 The long, dark Nordic winters mean more time is spent indoors, so there's an emphasis on incorporating nature in the home. Bring this aspect into the bedroom through soft blush tones reminiscent of a sunset glow to create a relaxing, warm atmosphere.
Couple it with the Danish concept of Hygge to savour cosiness and well-being. Simplicity and comfort are the key here, so opt for textures that reflect this philosophy, like an upholstered quilted bed in a soothing oatmeal shade and layered textiles in various blush tones. With a neutral bed in place, add sleek black accents to play up the room's tonal walls; matte black pendant lighting and ceramic vases are simple touches for a clean, polished look.
Play with vibrant, warm colours in the dining space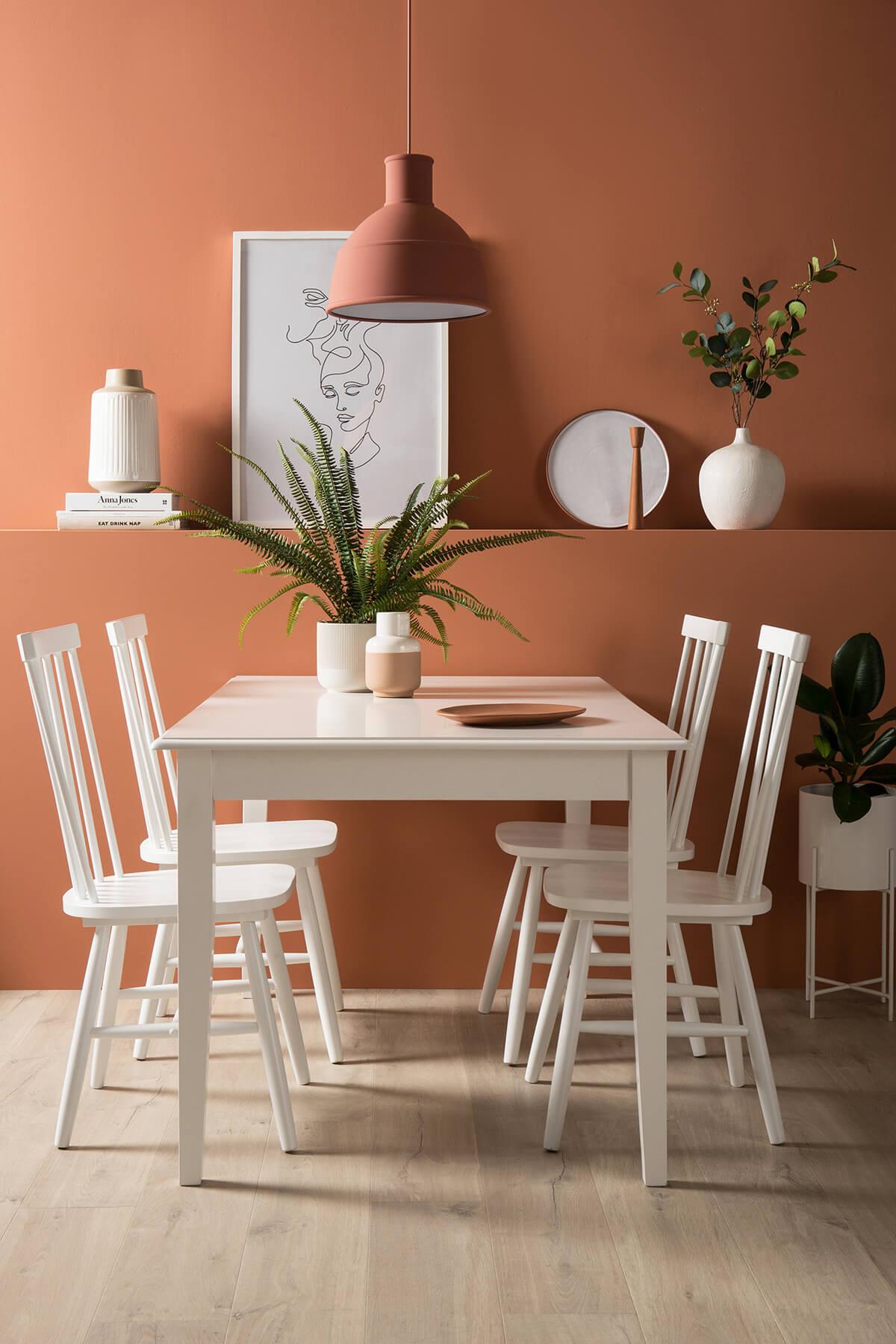 While soothing, soft tones work well in the bedroom, take it up a few notches to energise your dining space. Warm earthy tones work well here to inject a cheerful boost to a communal space. Opt for canyon clay – a subtle, toned down version of orange – to invite feelings of warmth and enthusiasm to the heart of the home.
With walls that lend such a striking presence, colour block it with a white dining set to bring out a bright, airy feel. In true Scandi style, look for a dining table with clean, classic lines and add greenery through indoor plants in chic ceramic vases. These elements add cosiness while staying true to that minimal, refined finish synonymous with Nordic design.
Go light in the home office for productivity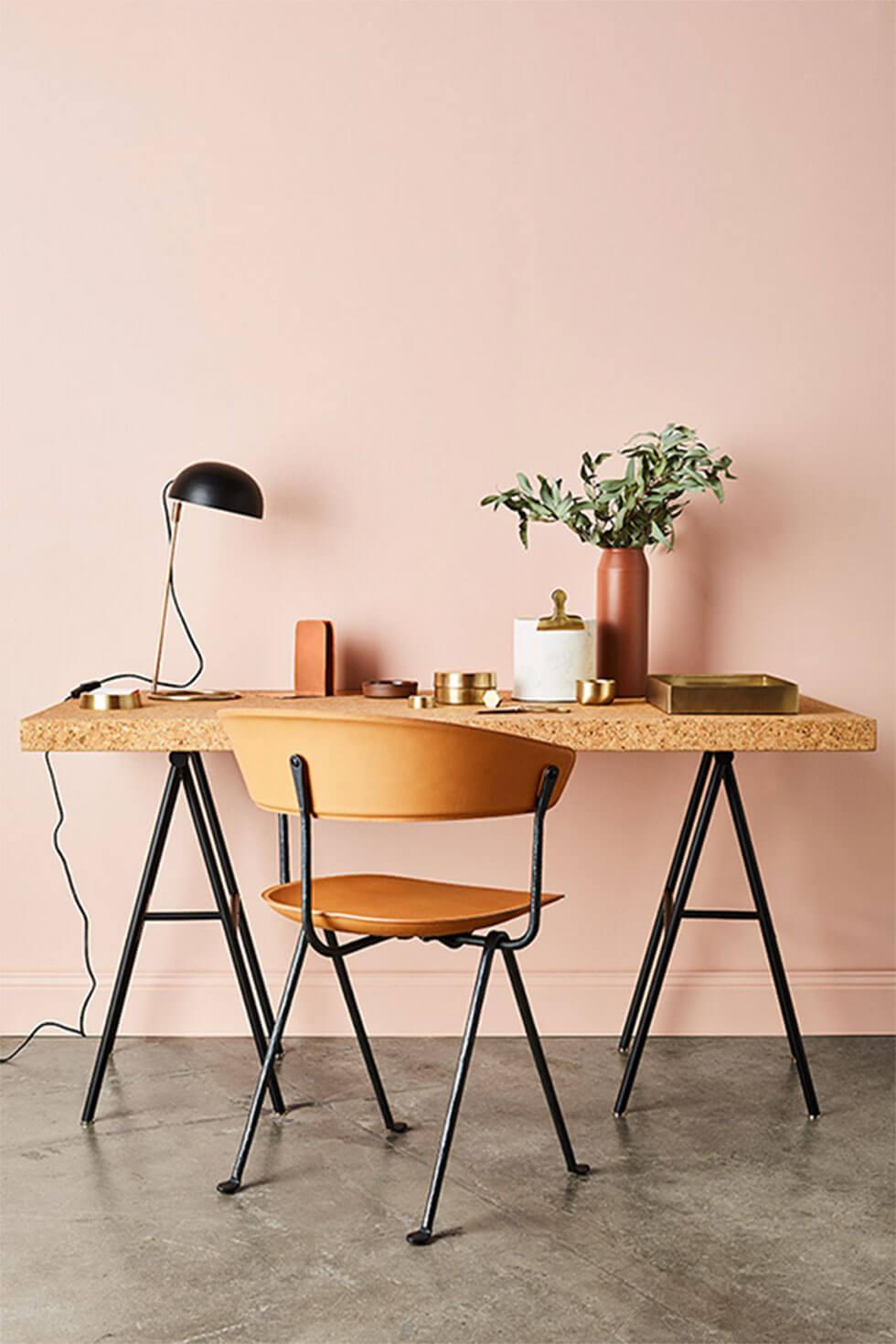 In the home office, amp up your productivity with light, dusty pink walls as a neutral that keeps the room feeling bright. Here, the walls are pretty in pink yet the overall look is grown up, largely due to a modern wooden desk with sharp lines and chic black accents. Similarly, the study chair adds a pinch of contrast with its warm terracotta tone.
Accessorise with other earth tones and for a hint of luxe, look for brass accents. Plants are a must-have in any Scandinavian inspired space, and in the home office, foliage brings life and energy to enhance an already natural look.