From gallery walls to corduroy - 8 interior trends you'll want to try in 2021
Find out the hottest interior trends in 2021, and the tips and tricks to bring them into your own home.
The new year is just around the corner, and with it, an opportunity to change things up and refresh your space.
So whether you're looking for new looks to incorporate, on the search for a completely different aesthetic, or just in the mood for some eye candy - here are the 8 interior trends that are going to be making waves in 2021!
1. Wellbeing and relaxation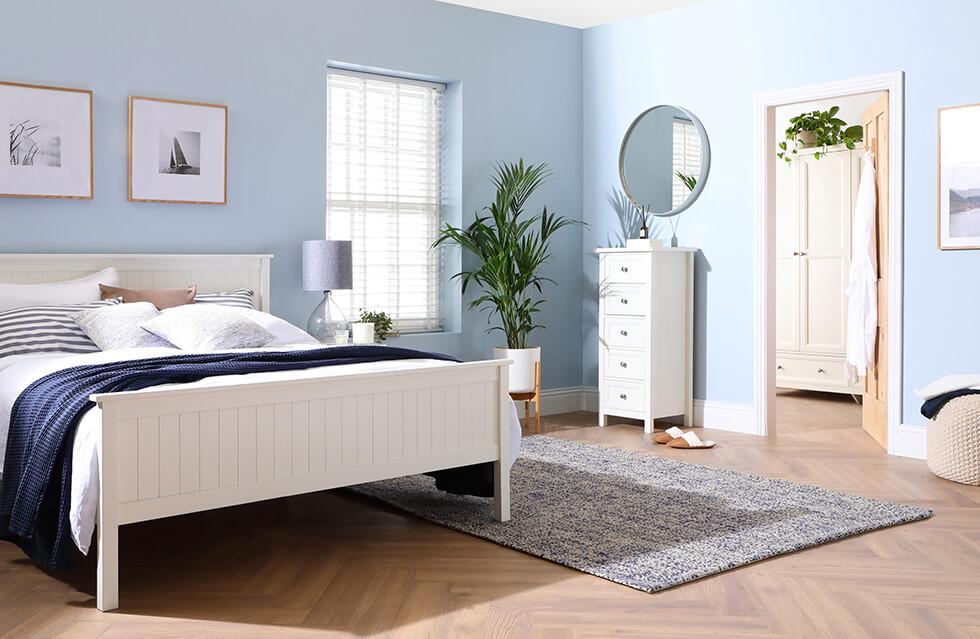 Perhaps more than ever, it's crucial that your home is your sanctuary - but that can be difficult to maintain with family and busy lifestyles.
So consider carving out at least a space in your home that really allows you to relax. Calm, cosy corners can do wonders for your mental and emotional wellbeing. Look for soothing colours such as baby blue or soft neutrals, and include beautiful things, or things that make you happy. It could be anything from framed art to textured pillows, or even fresh greenery.
2. Warm, earthy tones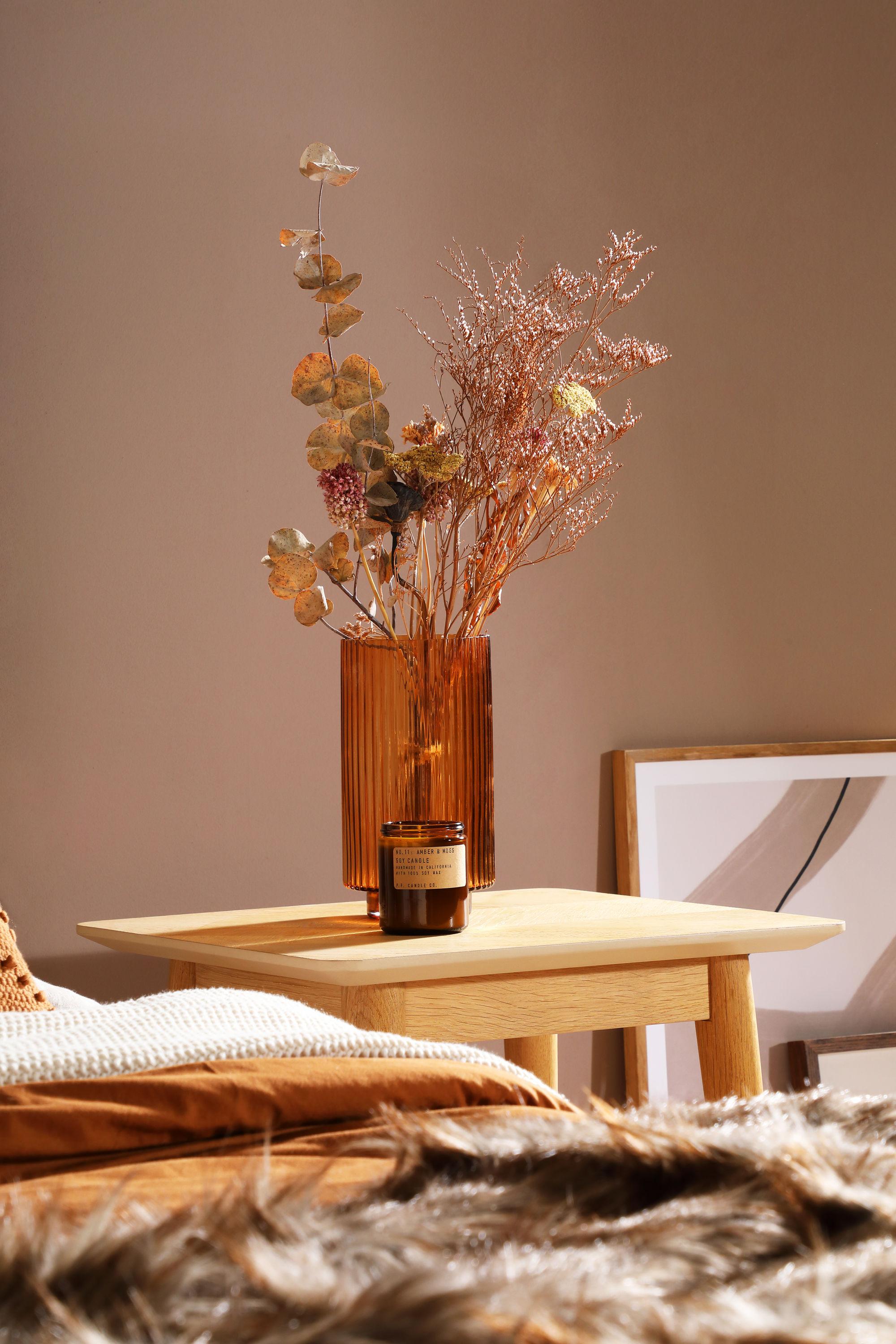 Warm, earthy tones are a clear trend in 2021 - think rust, terracotta, and copper.
These shades are wonderfully welcoming and have a simultaneously glamorous, yet unassuming appeal. Pair them up with easy neutrals such as creamy beige walls, natural wood and even mink for a tonal, textured look.
3. Industrial styles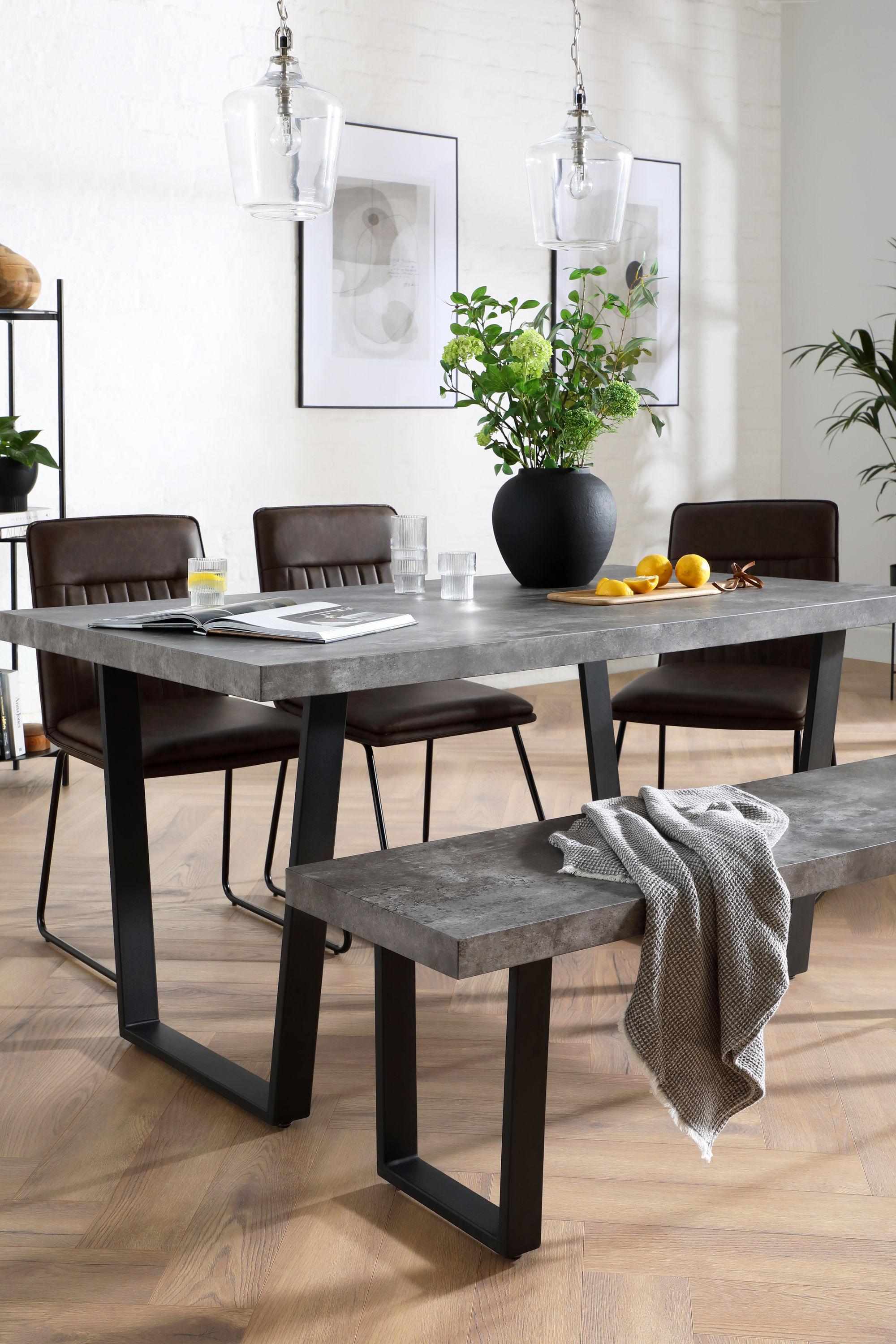 Industrial looks have never really gone out of style, with their signature mix of raw edges and polished finishes, giving a modern feel.
In this latest take, look for new textures and combinations. A concrete finish is a stalwart of industrial style, but is given a fresh spin with modern, minimal leather chairs against wooden floors.
4. Mixing and matching natural elements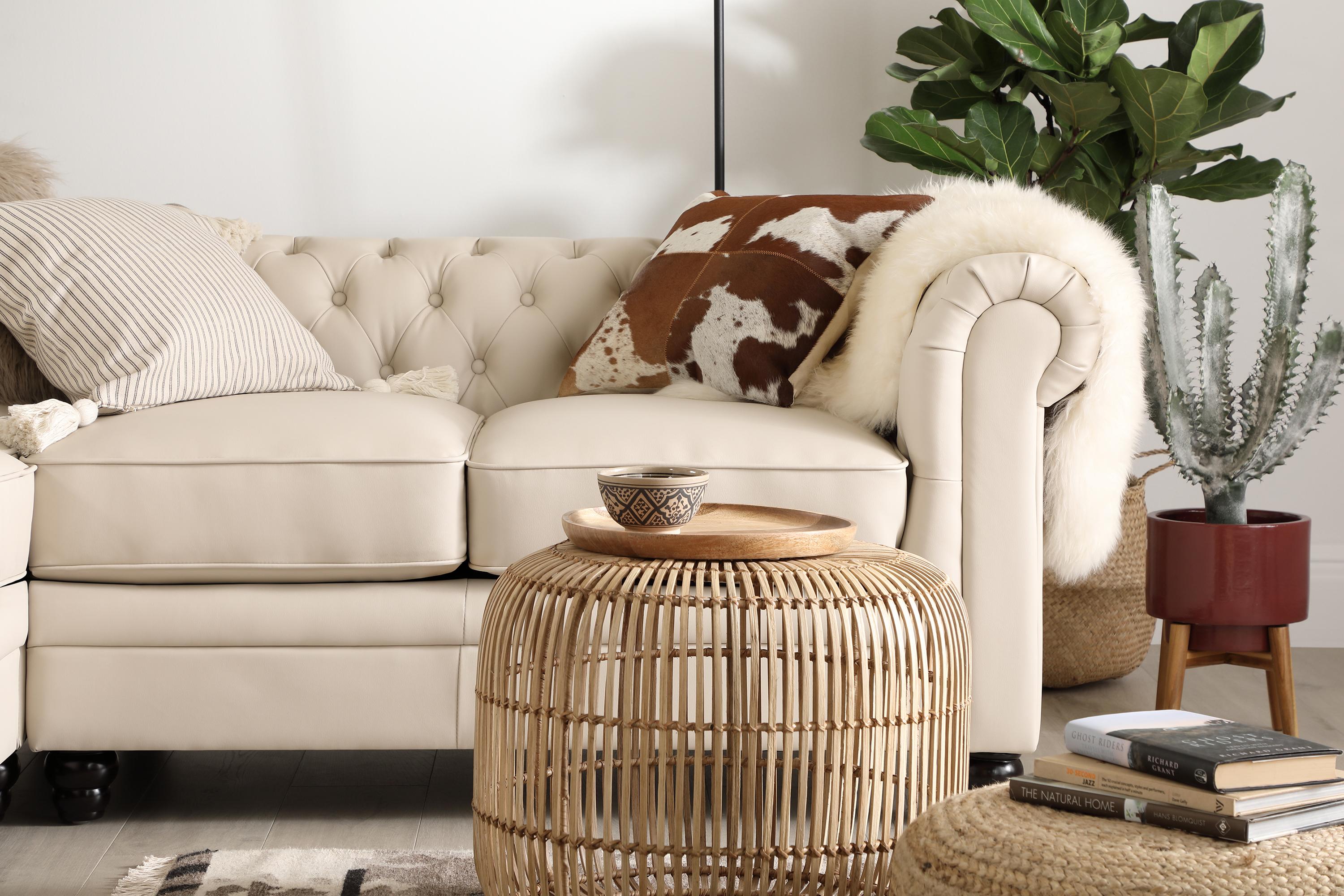 Including natural elements such as greenery, woven baskets, and wood in the home instantly brings an organic, lived-in quality.
This year's iteration of the trend sees a mix-and-match approach, layering in different elements for an effortlessly cool, deeply stylish space. Think mixing patterns (such as cowhide or dalmation-spotted cushions) with a woven stool for texture, and a statement plant for a green touch.
It's an entirely unique approach, and one that really allows you to play with what suits your home best. The key is to have a neutral anchor, like a classic cream sofa, to tie it all together.
5. Cord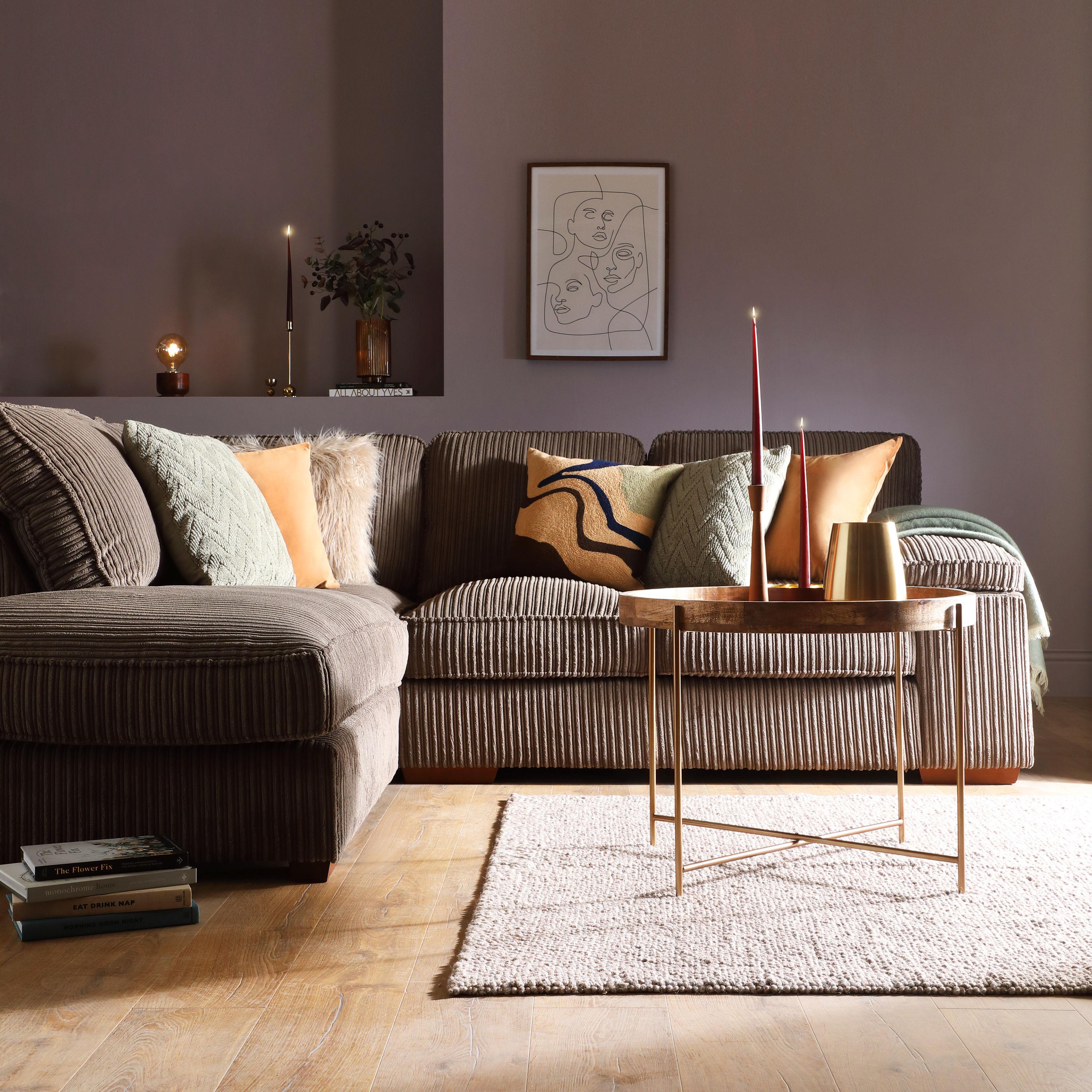 Velvet has been a popular go-to fabric for cosy sofas over the last few years, but 2021 sees the return of a perennial favourite - cord.
Offering the same inviting texture and sheen of velvet, cord also has a homely, warm feel. And because of its plush qualities, it's a perfect upholstery choice for big, rounded centrepieces, while also providing a soft touch for tailored, modern designs.
Pair cord with those earthy tones we spoke about earlier, and you'll have a winning match!
6. Tonal styling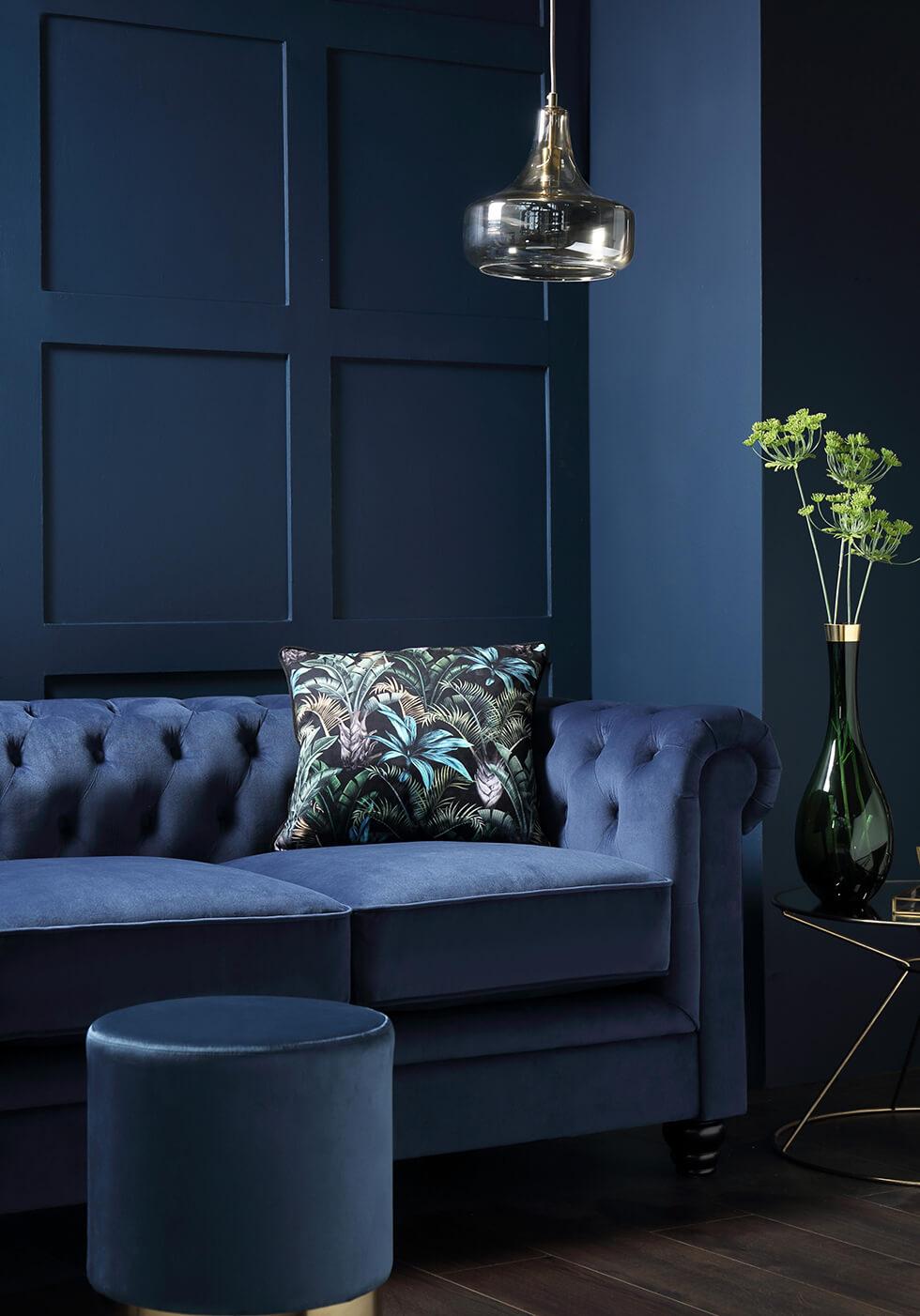 Tonal styling is a surefire way to immediately up the style quotient in your home.
Dreamy, light colours layered together can create an airy, elegant room. But for more punch, consider working with stronger shades, such as darker blues or warm terracotta. With this trend, it's important to commit fully, and style your room with different textures in mind.
In this bold blue room, a velvet sofa is contrasted against a feature wall and a leather footstool, with a printed cushion for a pop of something different. If you're unsure about the colour, try to bring it into the room before diving in. A painted wall would work for a trial, or even a sofa or large throw, to see how the colour makes you feel day in and day out.
7. Abstract art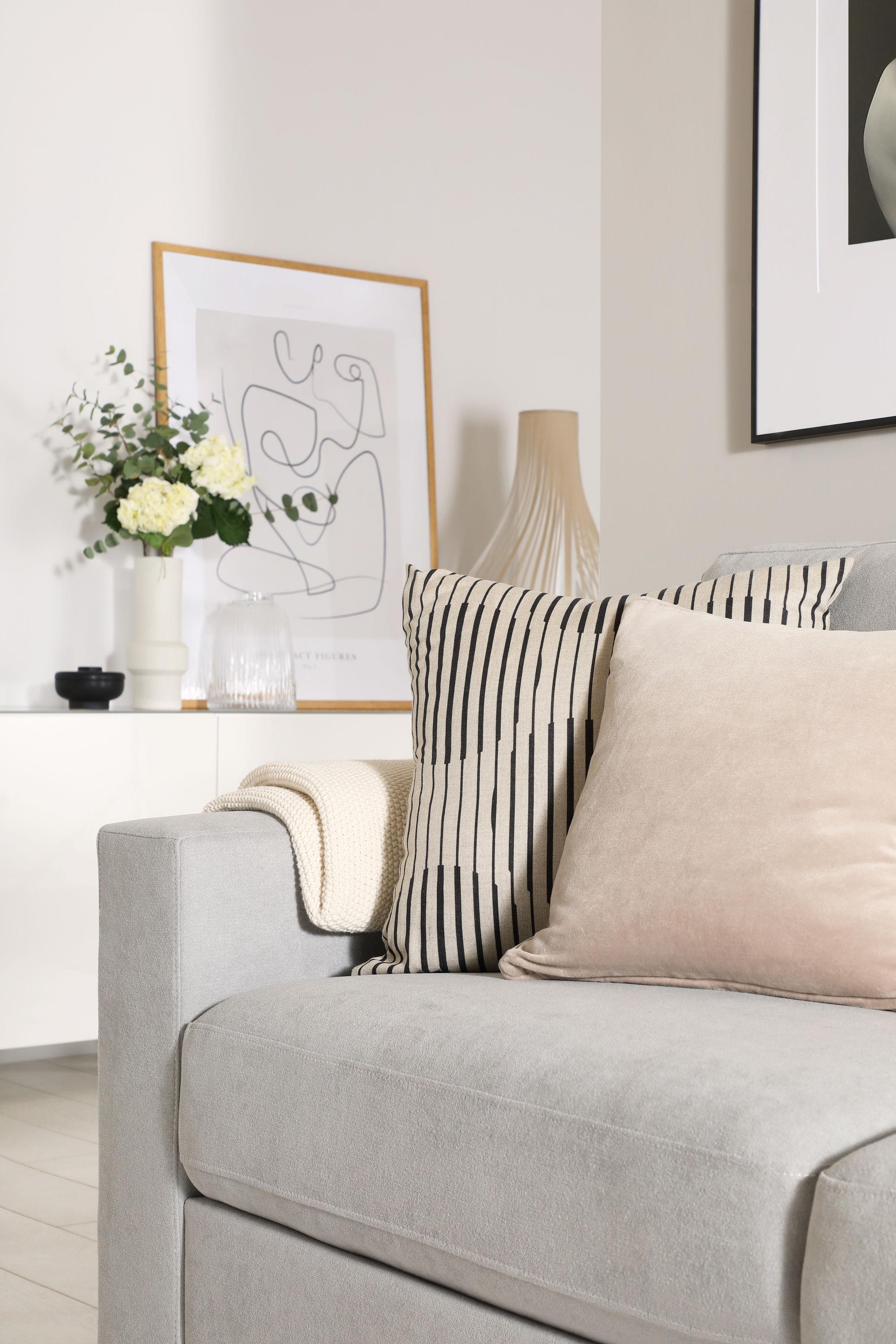 Choosing art for the home is very personal, since artwork can really affect the mood and feel of the space. Abstract art offers a wide canvas to choose from, while also adding visual sophistication.
If you want to bring some abstract art onto your walls, but you're not sure how to get started, think about the colour theme of your space and look for pieces that will work with that story and feel. You can also opt for art that has a simple graphic approach, or clean lines and shapes, for an easy yet elegant way to experiment with art.
8. Gallery walls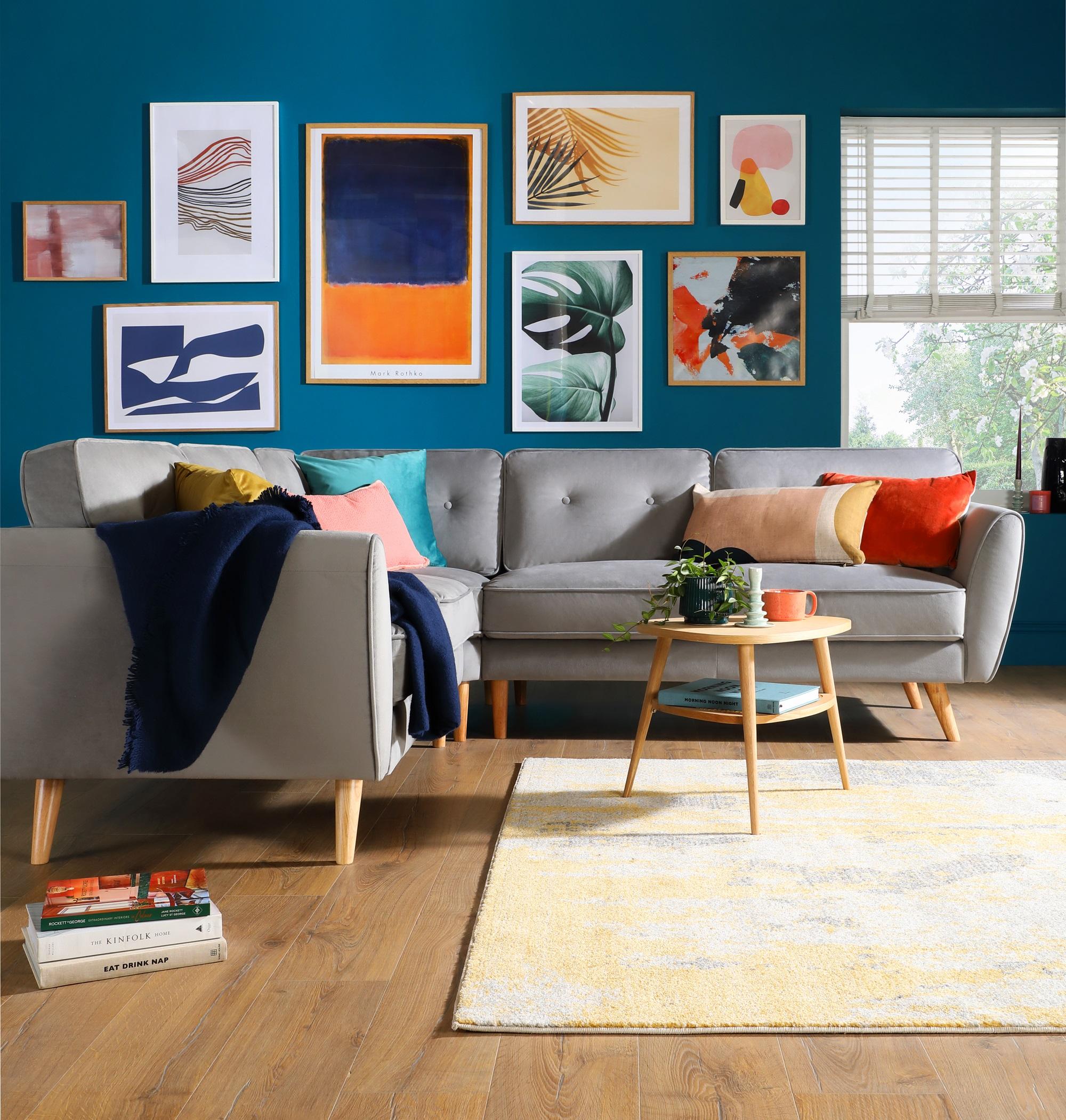 And once you've chosen your artwork, display them on a curated gallery wall. The trick here is not to overthink it, but simply to display what you love.
If you happen to have items that are all similarly sized, opting for a symmetrical, neat approach might be the way to go, but if you have art and photos and even frames that are of different sizes and styles, then a more eclectic approach would suit your home! It's important to move the eye around the wall, so think of a pleasing flow and experiment with what suits your room best.