From the screen to your living room: Tips for cult-classic style
From Monica's purple living room to Twin Peaks' iconic Black Lodge, get inspired and bring some cult-classic style into your home.
With big budgets and grand ideas, television has become as exciting and stylish a medium as cinema, so why not borrow some inspiration from the small screen to create a great new look at home?
While Breaking Bad's RV and Orange is the New Black's cell walls might not make for the most inspiring bedroom looks, there's plenty of stunning cult-classic shows overflowing with iconic style.
Stranger Things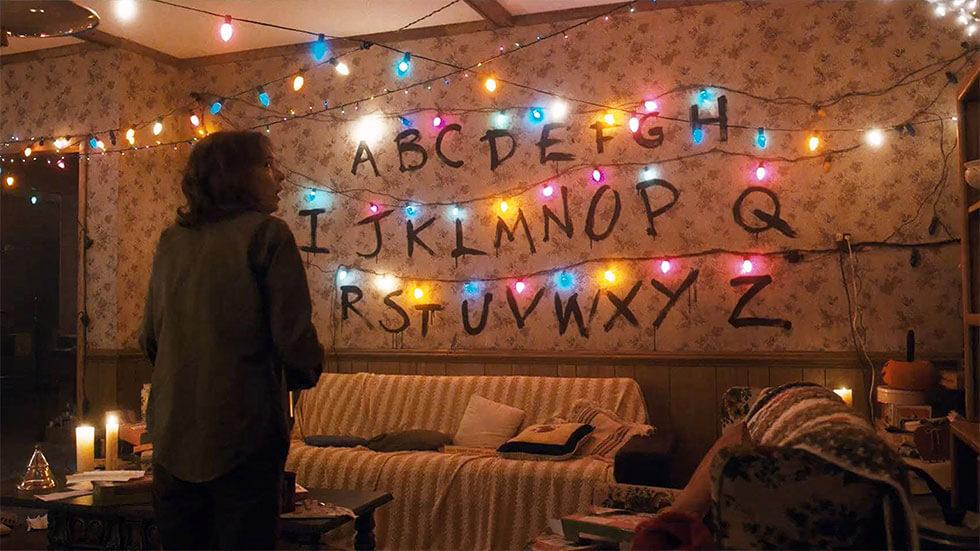 Dust off your VHS copies of E.T, fire up some Depeche Mode, and embrace some neon, because the 80s (and nostalgia) are back in a big way, in the form of Emmy nominated Stranger Things.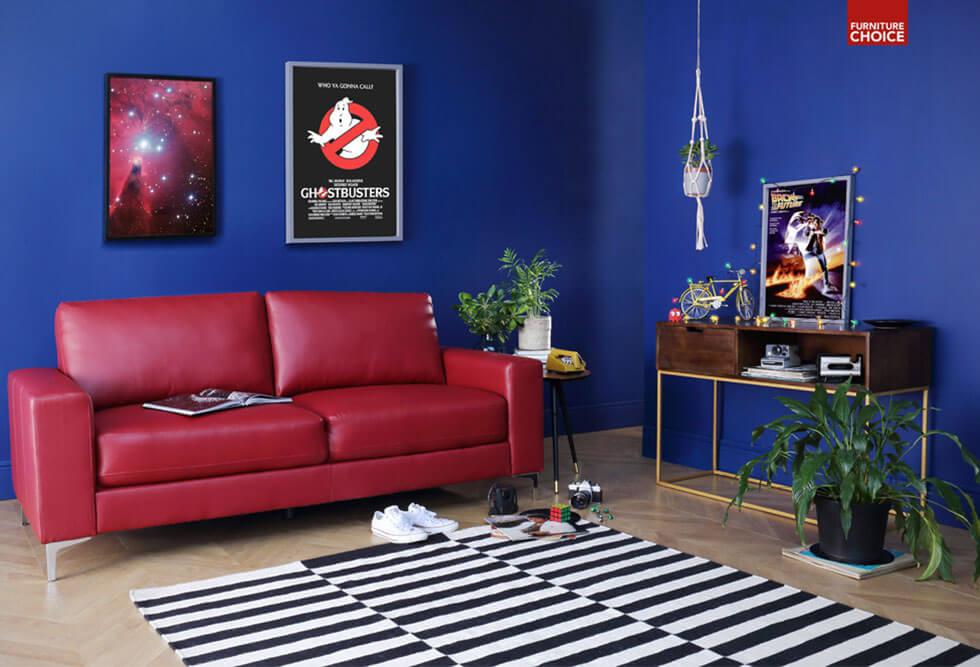 Drawing inspiration from the Stranger Things poster, dark blue walls and a stunning red leather sofa creates a stylish, visually stimulating result. To anchor the room's elements together, a striped, retro-inspired rug adds interest. Easter eggs like a Ghostbusters poster, yellow telephone (like Joyce's), and even Dungeon and Dragons dice are quirky additions as homage to the series.
Friends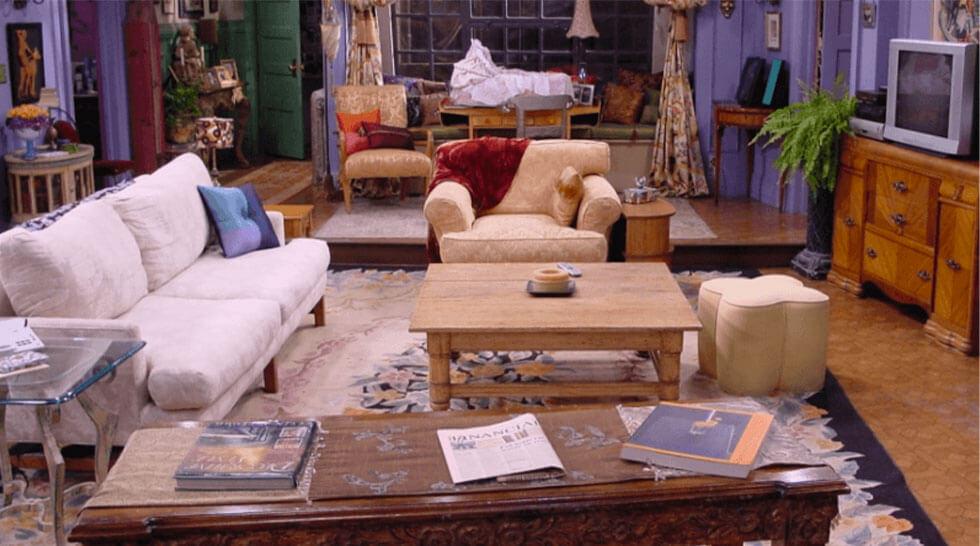 Ah, the apartment where all 6 friends lived in at some point in time - Monica's cosy space in The Village. We've created a list of 17 awesome ways to recreate Monica's apartment specially for Friends aficionados. From having lots of plants and a giant rug for the living room, to purple walls and French movie posters, the lovable apartment is charming in a unique way.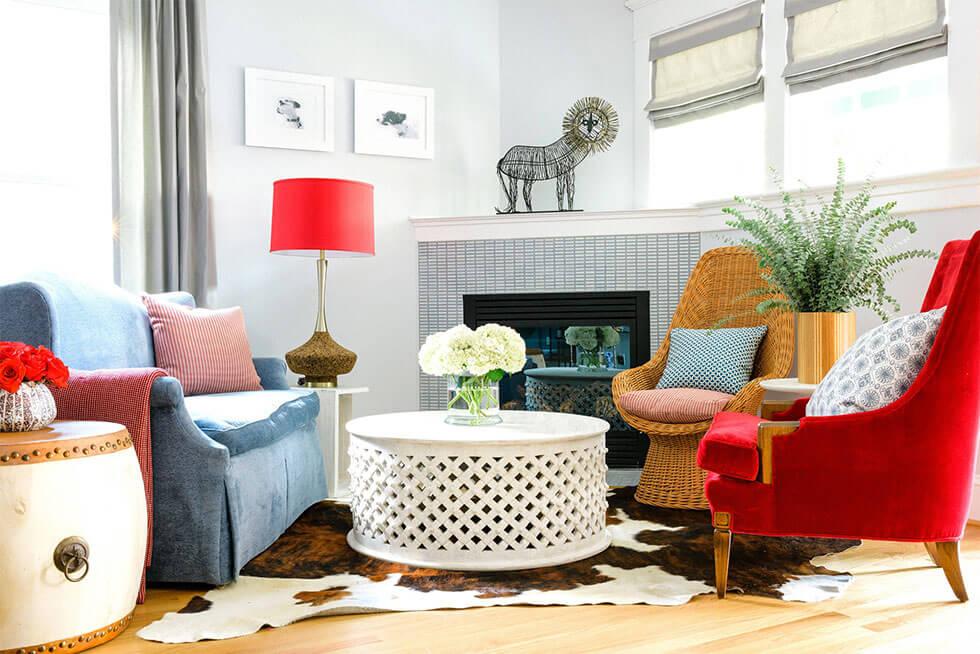 Mismatched furniture is one of the biggest elements of Monica's apartment - no two furniture pieces are the same in the living room and kitchen. Mix and match shapes and texture, then tie the look together with a cohesive palette.
Twin Peaks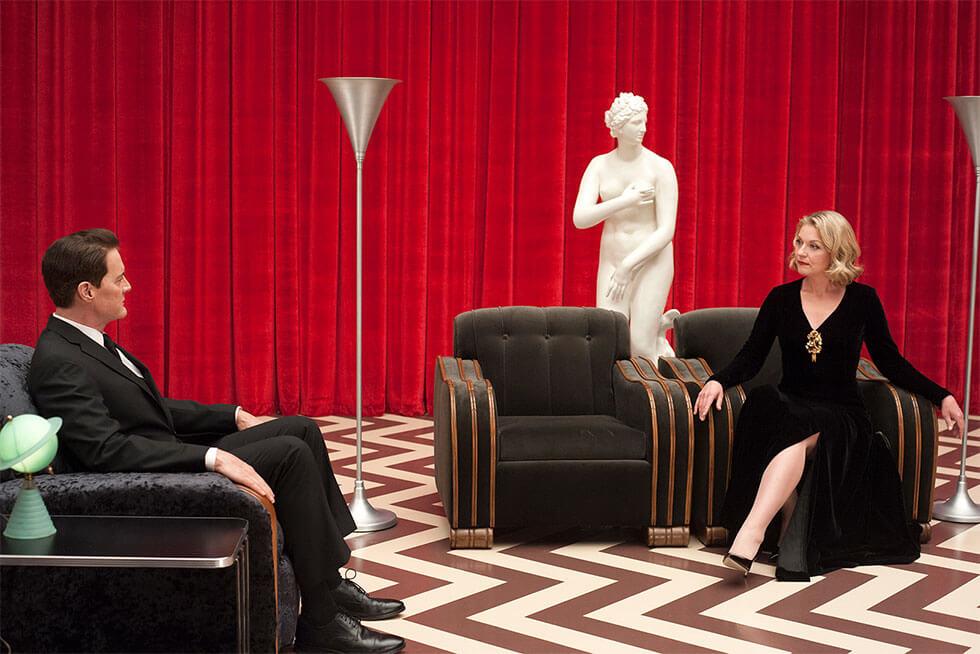 If you've got some slightly old-fashioned standing lamps hidden around the house that you've never quite found a home for, then why not place them front and centre next to your living room armchairs in an homage to David Lynch's classically spooky murder-mystery?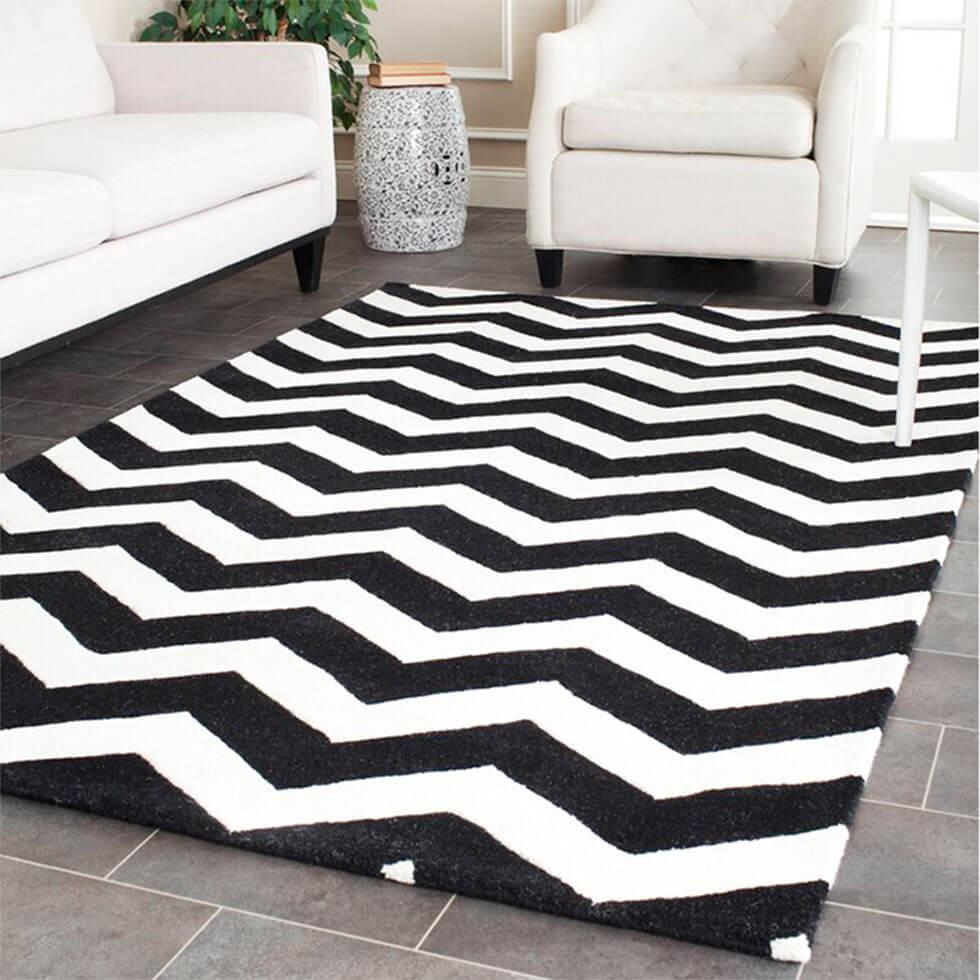 Combine them with a chevron-style rug for that iconic Black Lodge look, and don't forget to serve plenty of hot coffee and cherry pie when guests come calling! It'll make for the perfect place to watch the new series in style.
Mad Men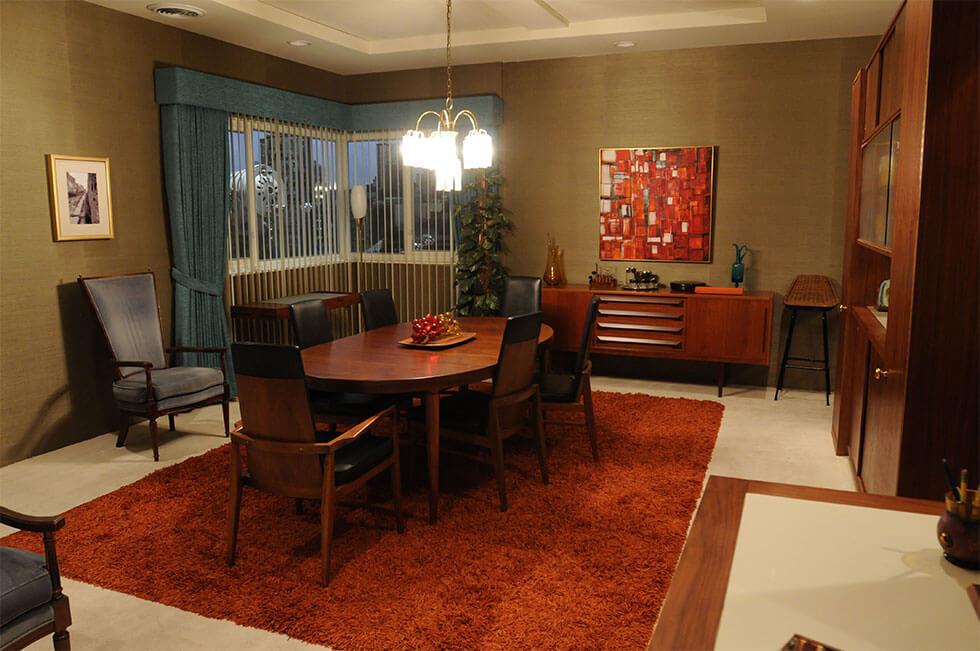 Easily the slickest, most stylish programme to grace our screens in many years, Mad Men has brought 60s style right back into fashion. Give your wooden furniture a look that Don Draper would be proud of with a dark varnish, and dig out any patterned rugs and curtains that you've long-since stored away.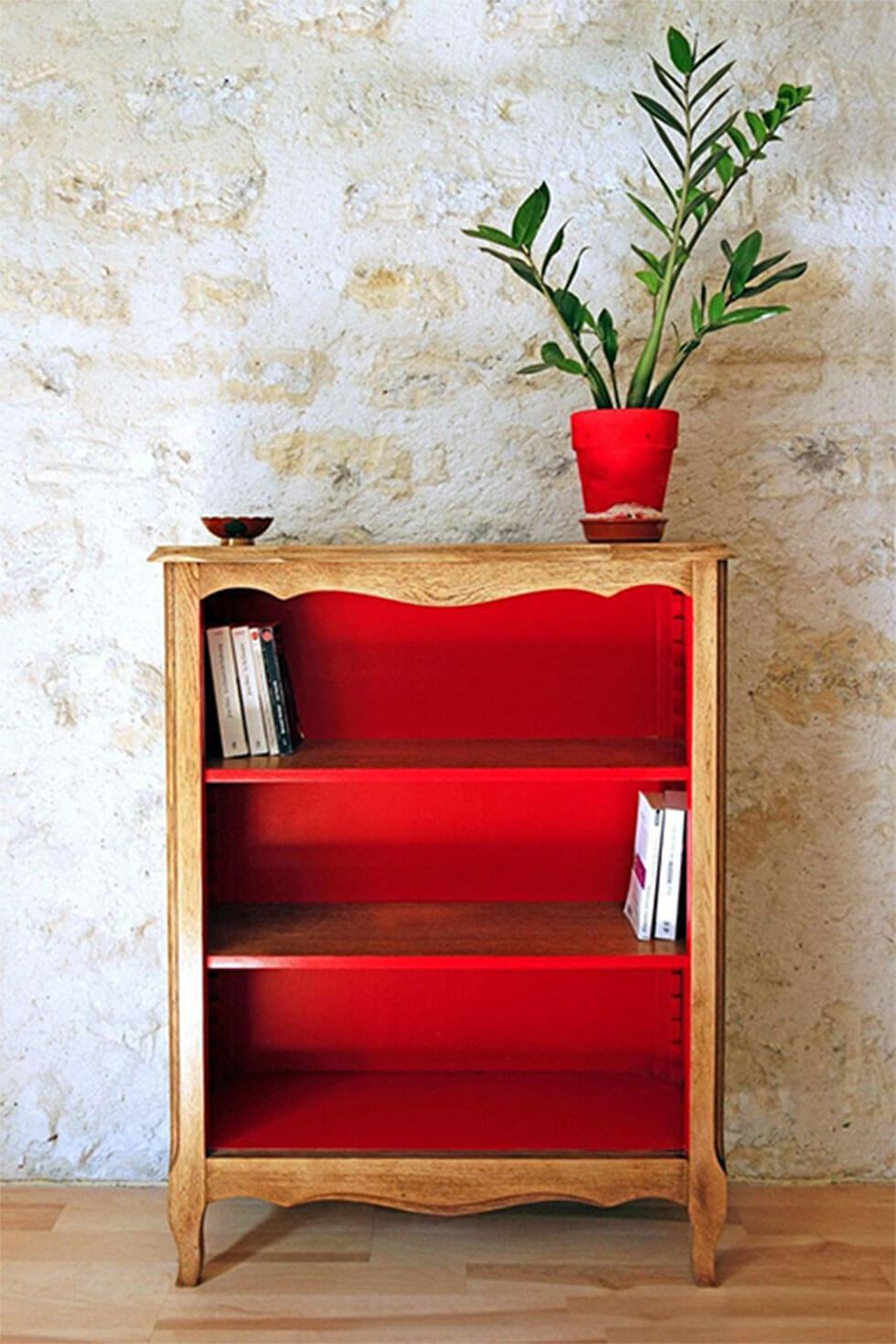 For a hidden splash of 60s colour, sand down the inside of a chest of drawers or cabinet, and paint with something bold. Be warned, though – without a sharp suit or elegant style, you might feel underdressed every time you come home!
Game Of Thrones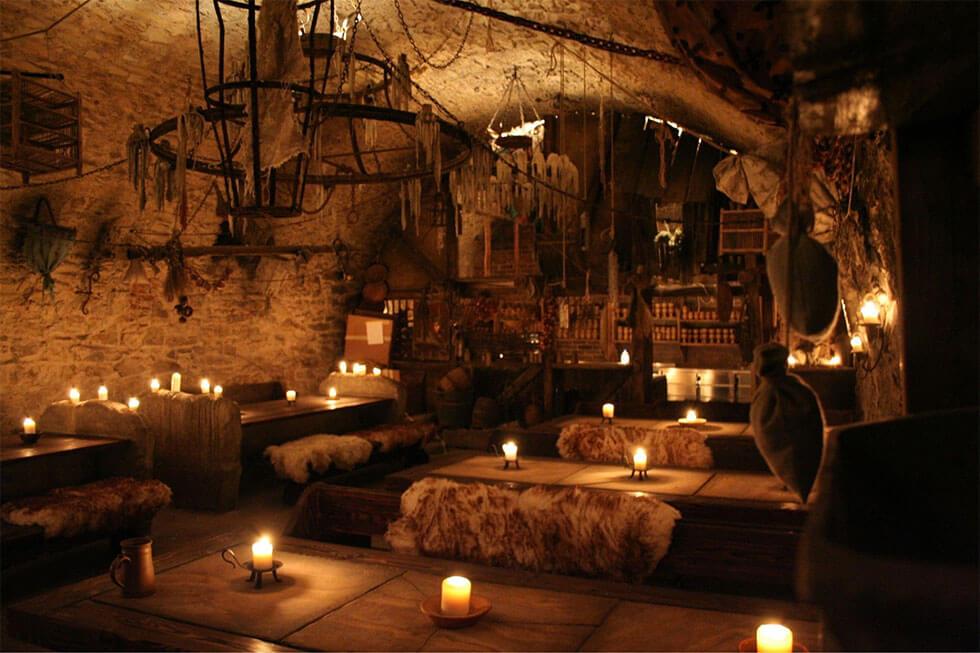 While your own throne might be a little bit much in even the most lavish living room, there's never been a better time to borrow some medieval style inspiration from the fantasy epic! Some metallic-finish paint could lend some old furniture a new lease of life, and be sure to dig out plenty of candle holders for a striking and very traditional look.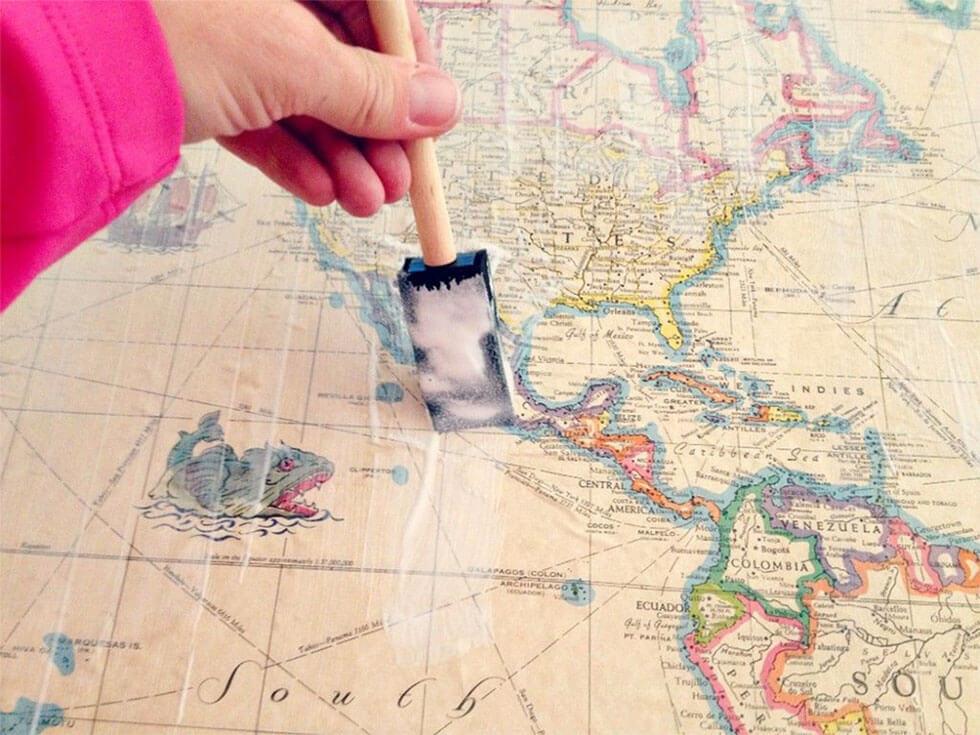 Create your own Painted Table by decoupaging a table with some maps – whether you use Westeros or opt for our own world, it will make for a great centrepiece.
Adventure Time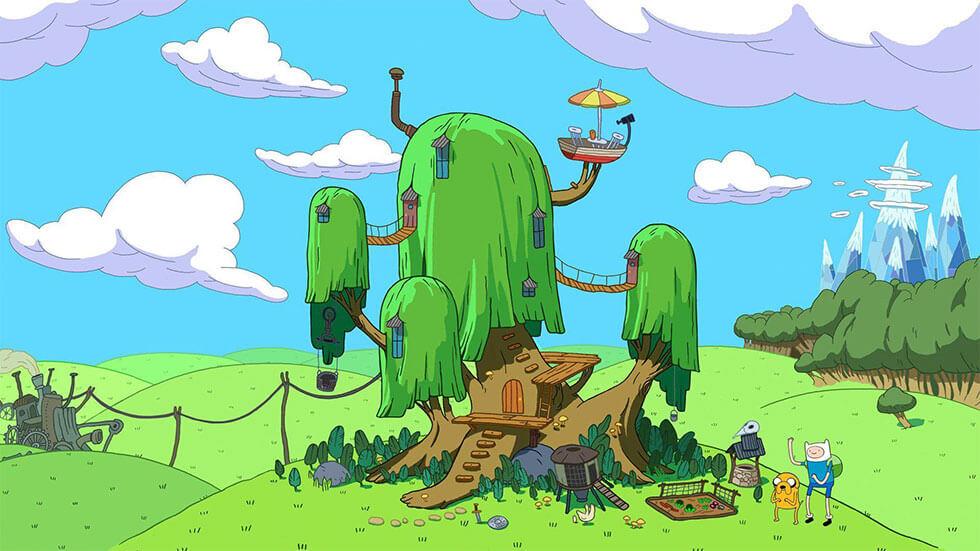 Turn your kids' bedrooms into a playground from another world with some style from this already-classic cartoon beloved by young and old alike. Mix bright colours, fake fur rugs, and even tree branches from the garden to bring Finn and Jake's treehouse to life!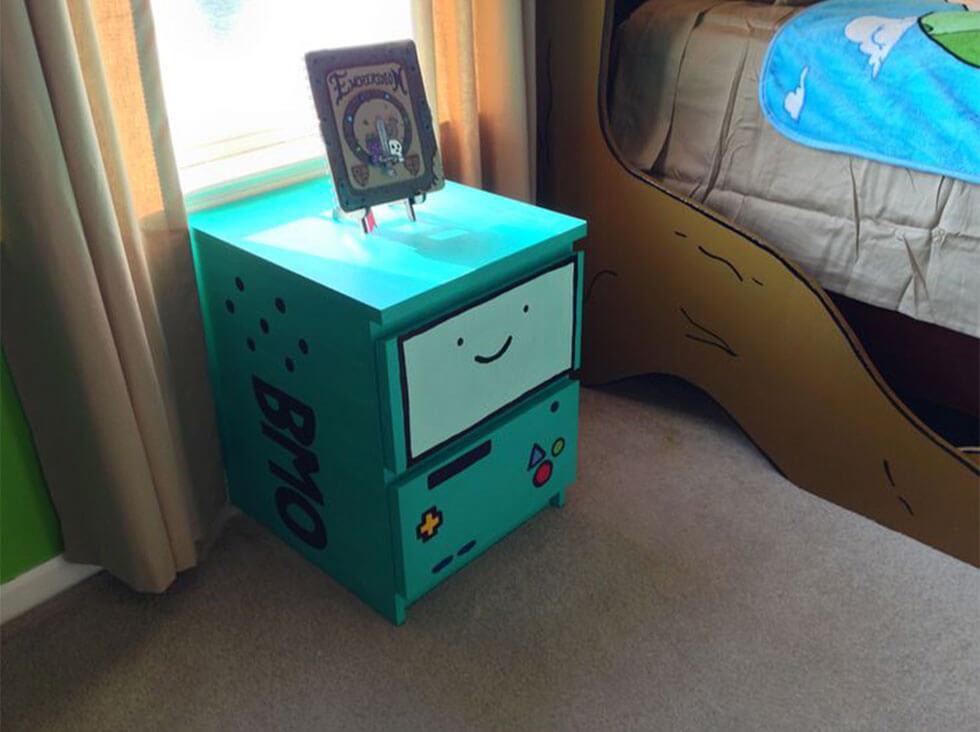 We love the creative coat of paint that's turned this chest of drawers into the beloved character BMO. You could even paint it in the form of shapeshifting Jake.