Homes We Love: Classic grey and luxe metallics
Discover our customer Charlie's solo home decorating journey.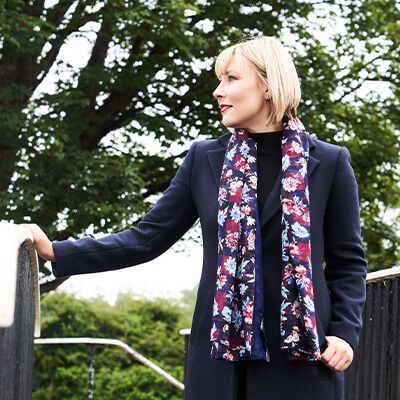 Combining neutrals and metallics in the living room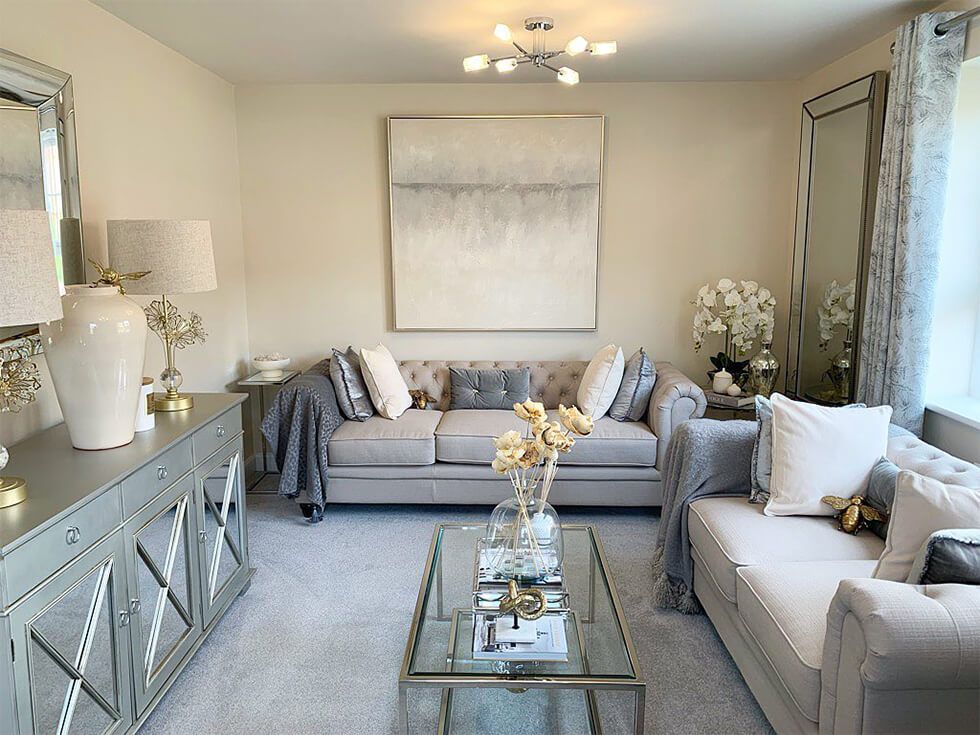 As a solo homeowner, Charlie Liston-Brown's decorating style shines through her classic-meets-glam home décor. Walking into her living room, you will immediately notice a chic balance between stylish neutrals and luxe metallics.
"I'd always envisioned a Hollywood glamour style living room and wanted to create a cosy, calming space but with a modern, luxurious feel," she says.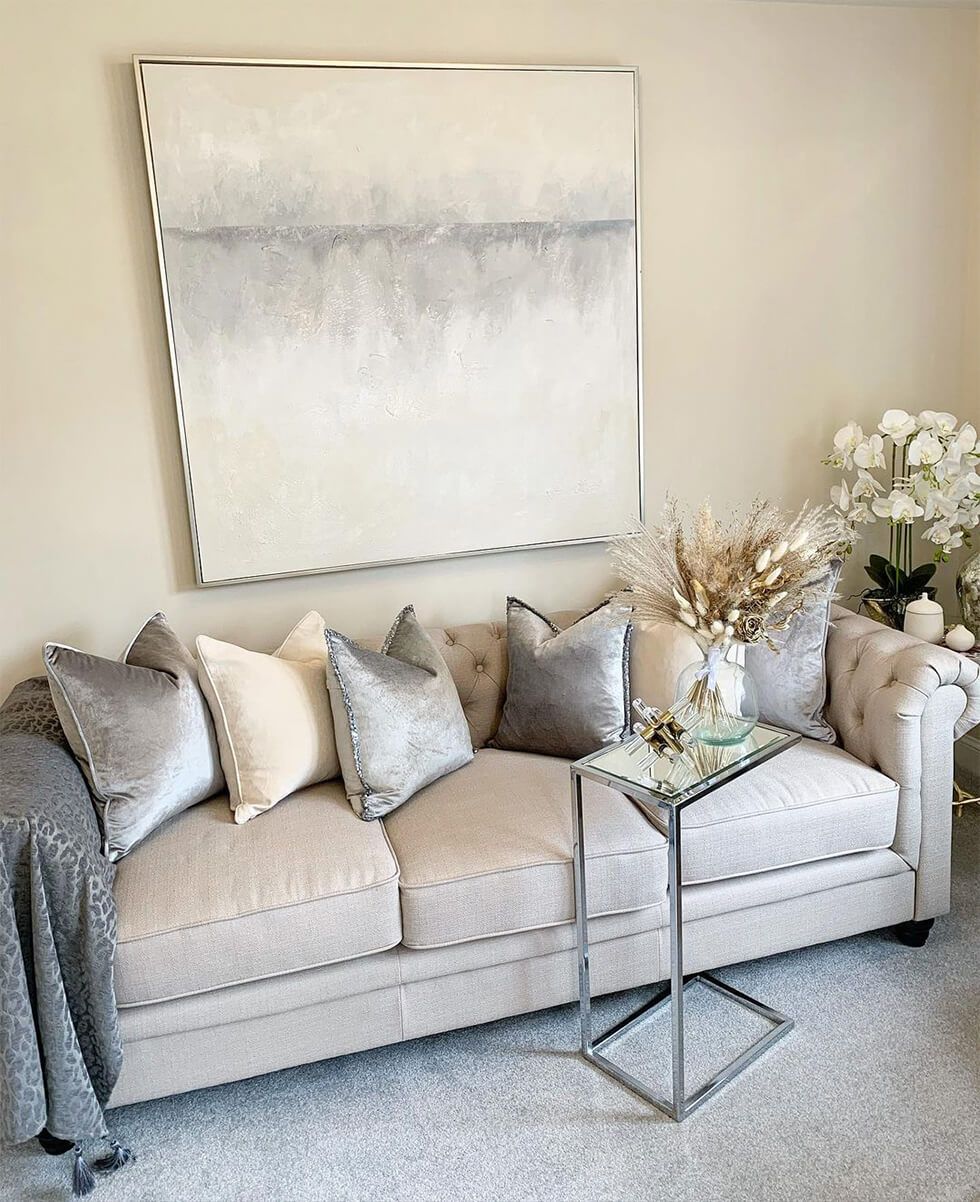 The centrepieces of her living room are two Hampton oatmeal sofas. "I exhausted the internet before coming across Furniture and Choice's Hampton sofas. I always had my heart set on a Chesterfield sofa, but back in January 2022, these were hard to find. The Hampton sofa in the oatmeal shade is the perfect pick for my living room."
As for styling, Charlie creates a textured look by pairing the sofas with velvet and satin cushions in a mix of grey and beige hues. She completes the look with a designer-inspired painting, which she painted herself.
Creating the Art Deco-inspired dressing room of her dreams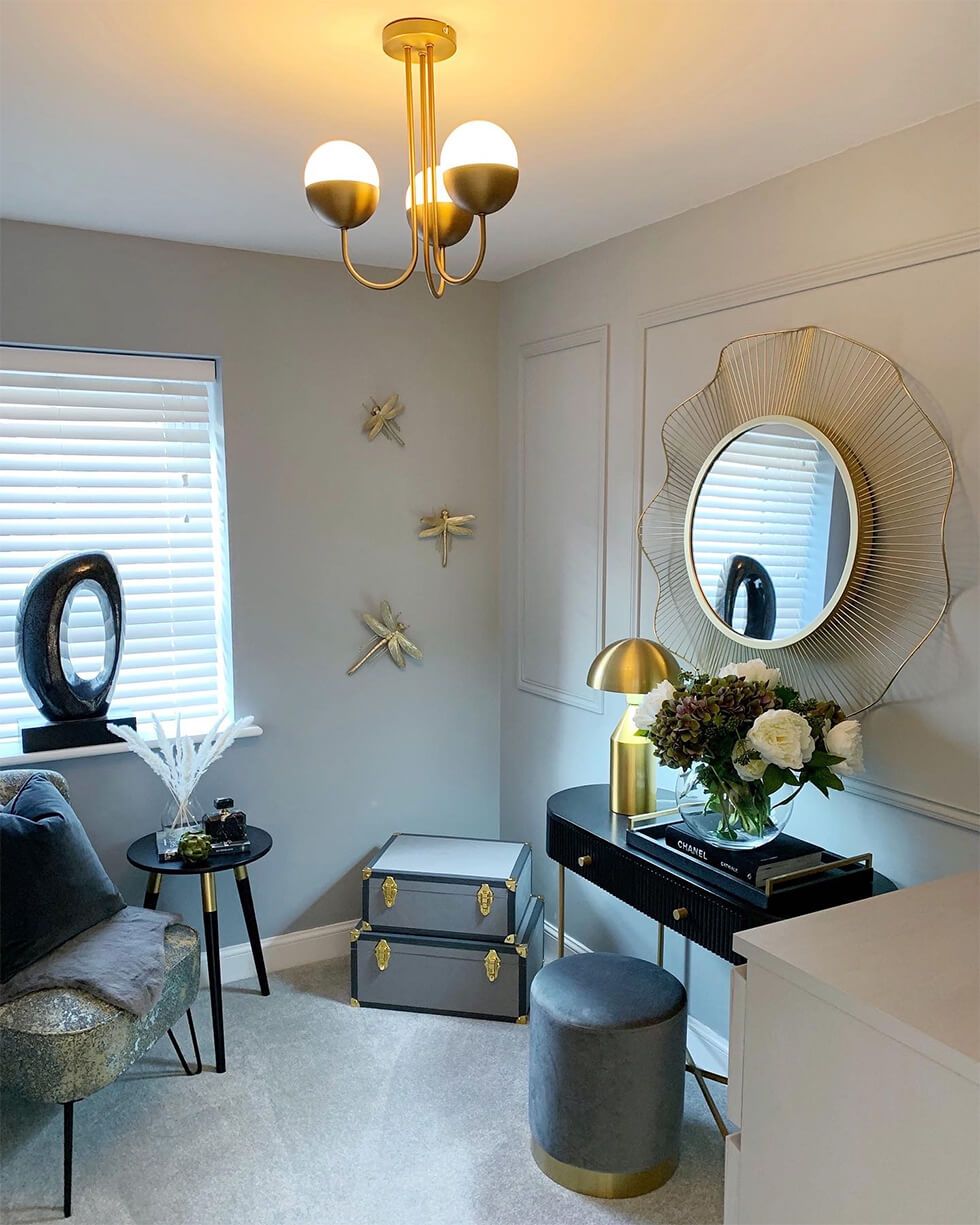 We can't help but marvel at Charlie's dressing room which she decorated herself throughout lockdown. True to her signature style, it takes inspiration from Art Deco design with signature metallic accents and geometric motifs.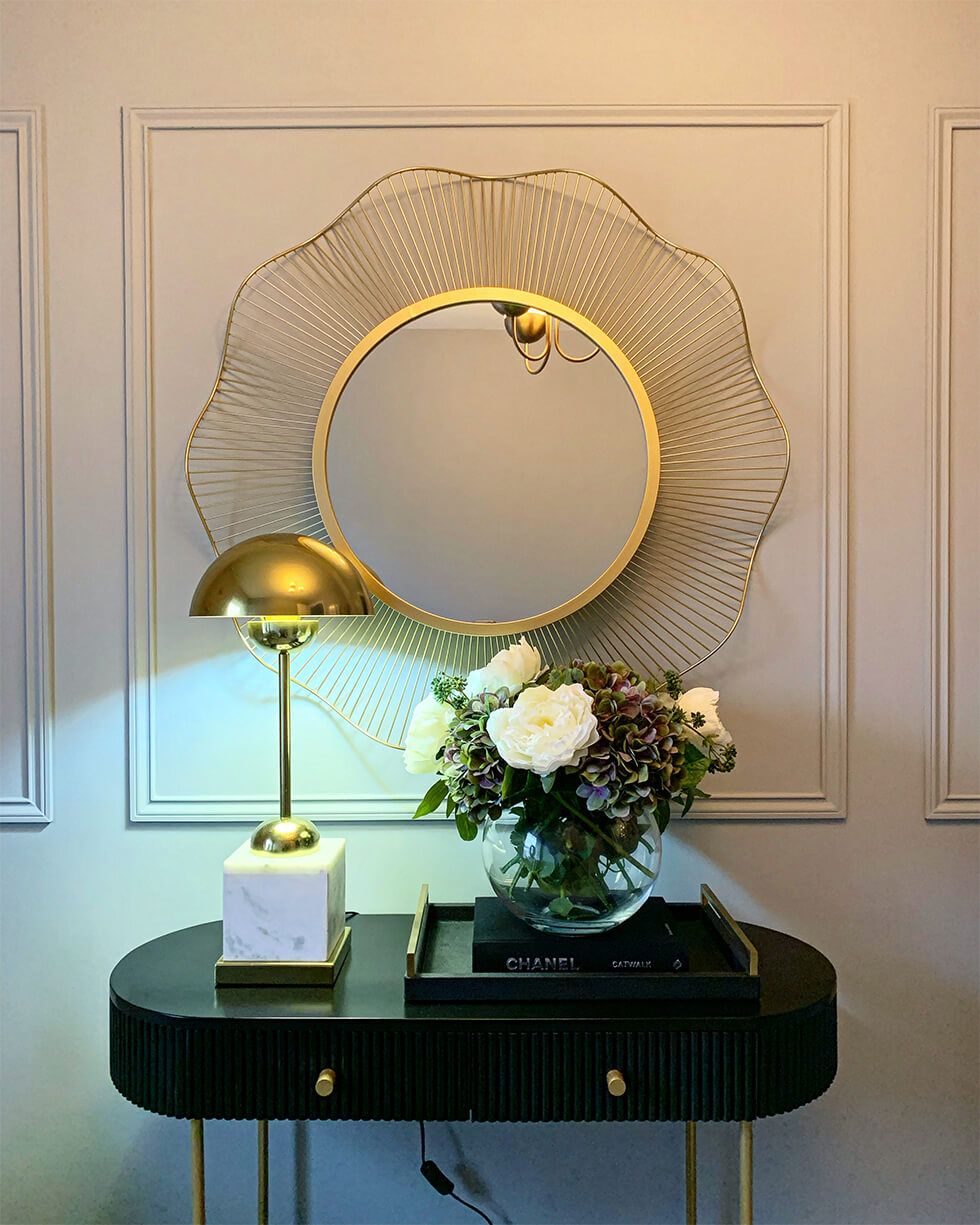 "The dressing room concept actually started with the panelling design," she explains. "I knew that I wanted a big mirror in the middle of the main wall with a panelled square around it and two rectangles on either side."
The dressing room is my favourite room because all of the black, gold and grey interiors work so harmoniously together.
"From there, I started looking at black and dark grey furniture and gold accents to create an Art Deco-style room. The dressing room is my favourite room in the house because all of the black, gold and grey interiors work so harmoniously together."
Adding a glamorous touch to the bedroom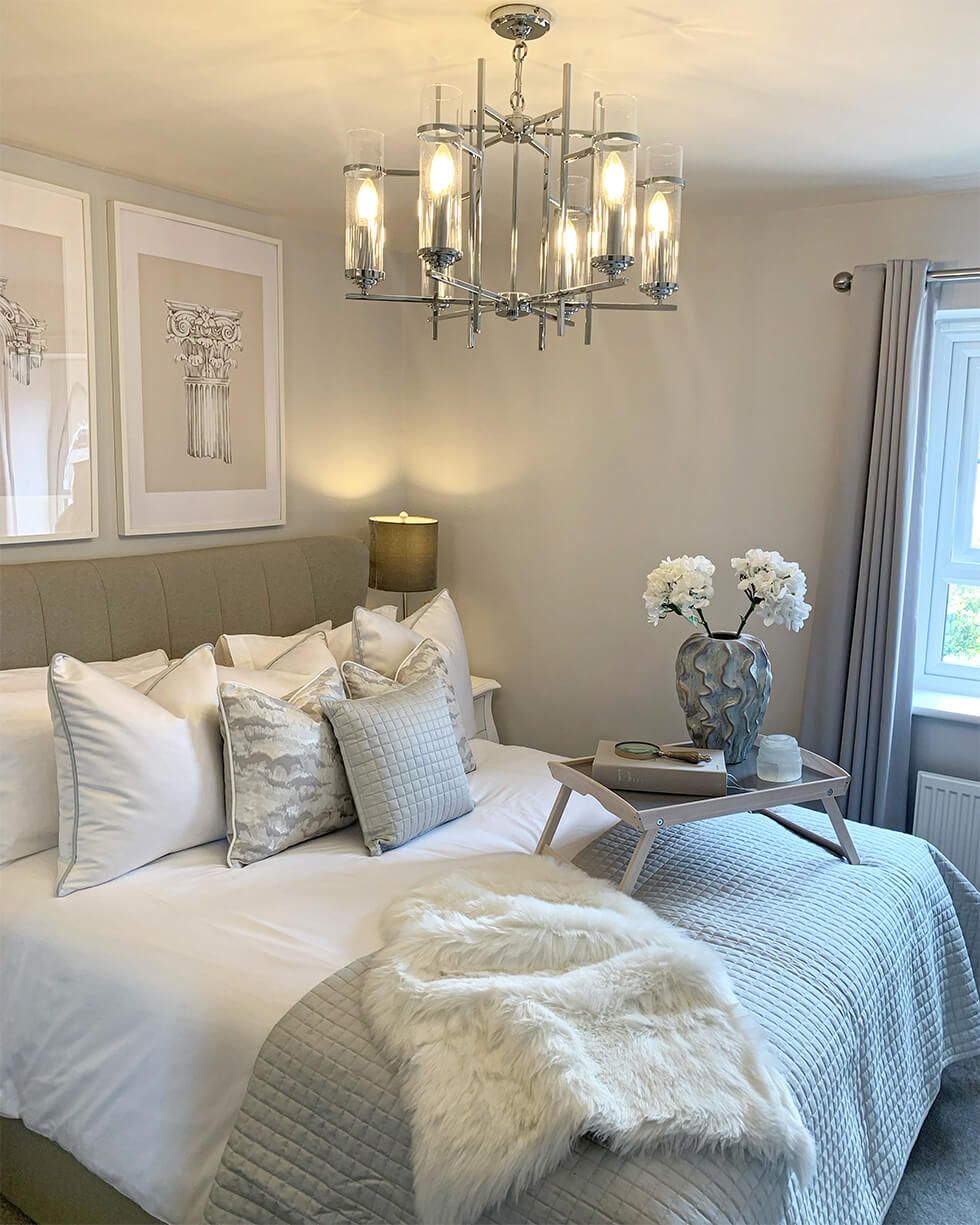 Meanwhile in both her bedroom and guest room, Charlie keeps to her signature neutral palette by stylishly balancing elegant layering and cosy comforts. This sets the scene for statement lighting which glamorously sparkles overhead.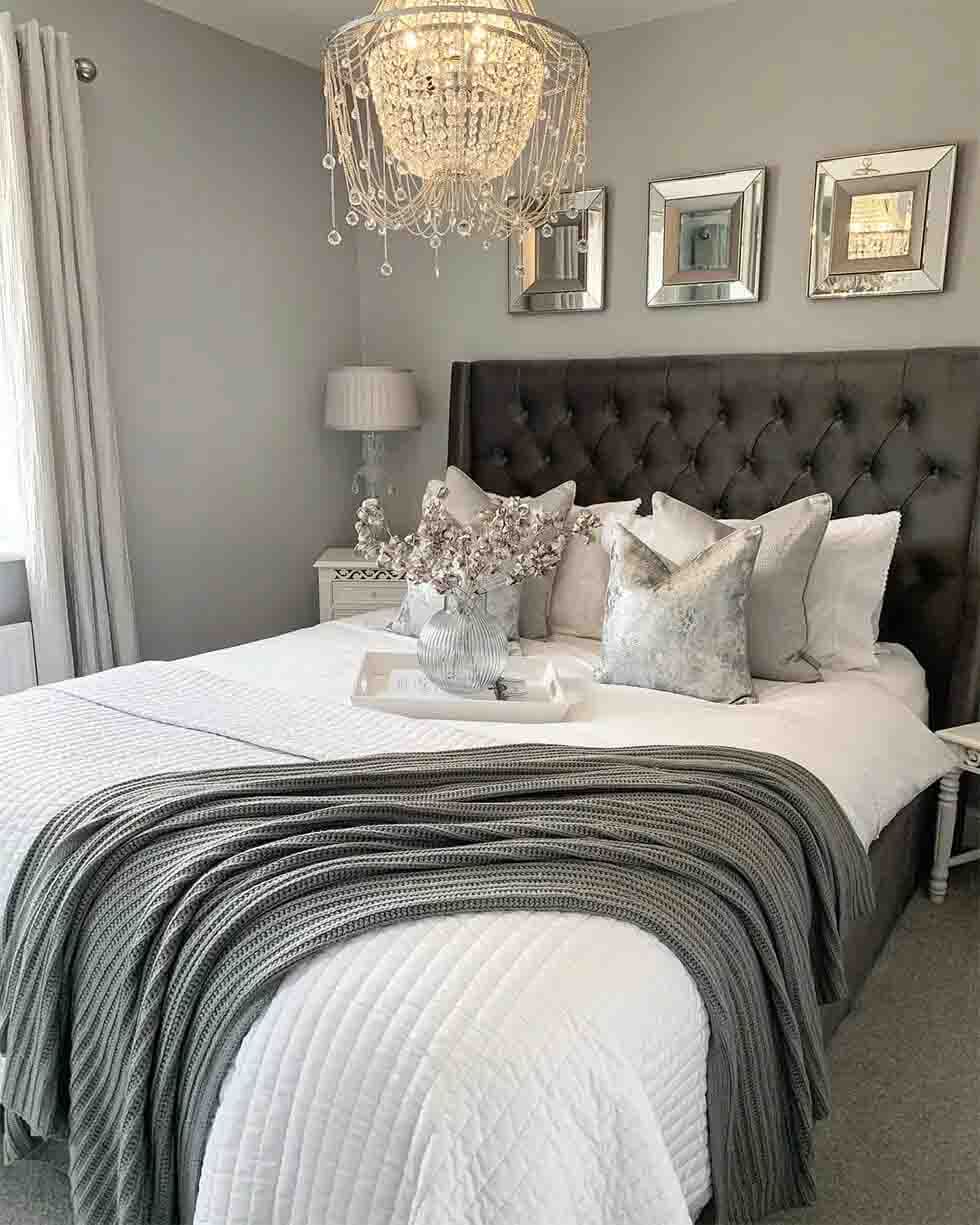 "When choosing a light I tend to go for something with a sophisticated shape," Charlie says. "The lights in both of my bedrooms are oversized to create that wow factor."
Mixing chrome and metallics in the dining room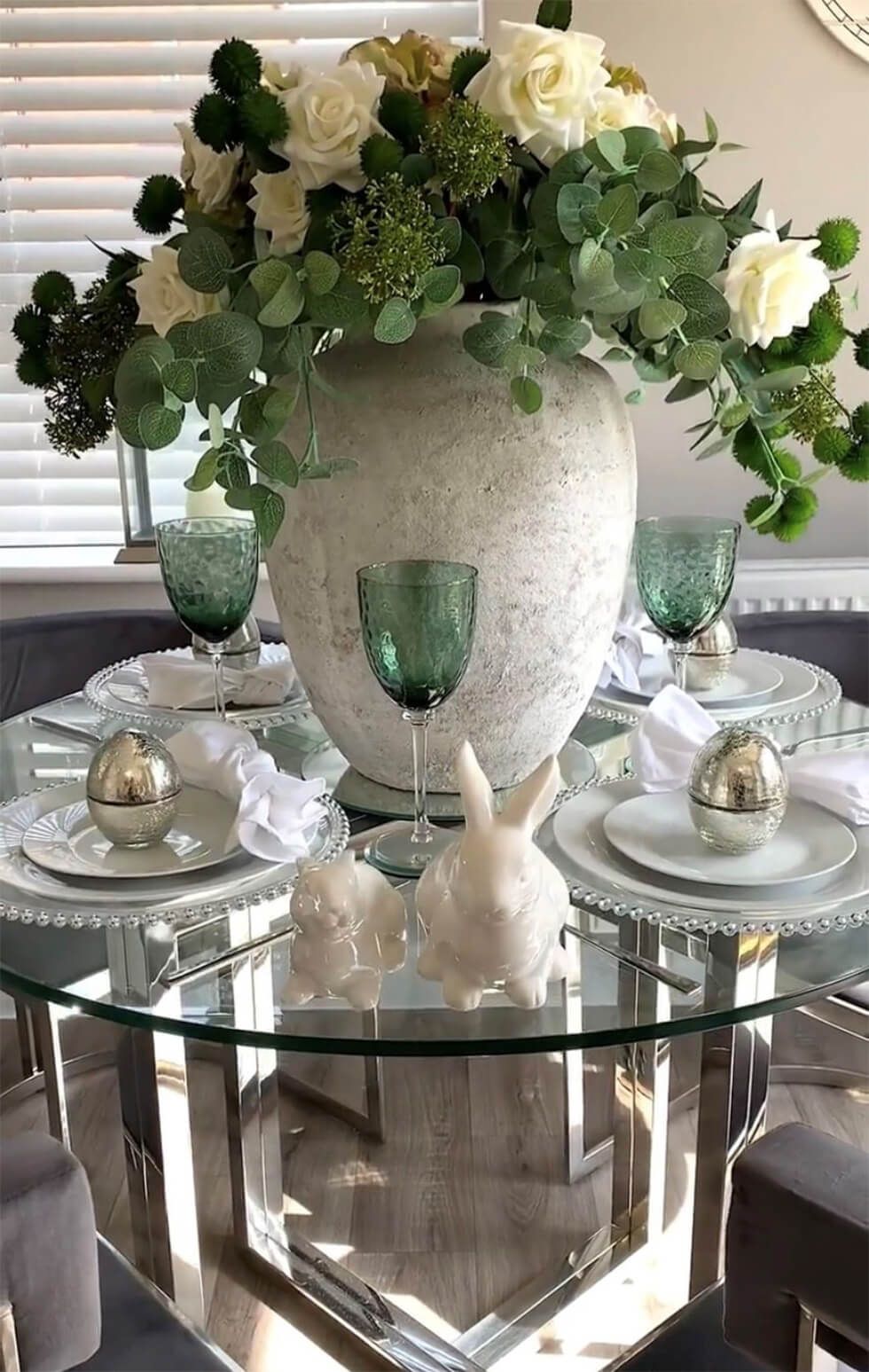 For her dining area, Charlie chose a round glass and chrome dining set - a luxe backdrop for an inviting tablescape. "I love to play with height when creating a tablescape using a large vase and flowers as a centre piece combined with candle sticks, tea lights and even lanterns," she says. "Quite often I'll use coloured wine glasses and foliage on the table to create a theme."
Adding her signature metallic touch with accessories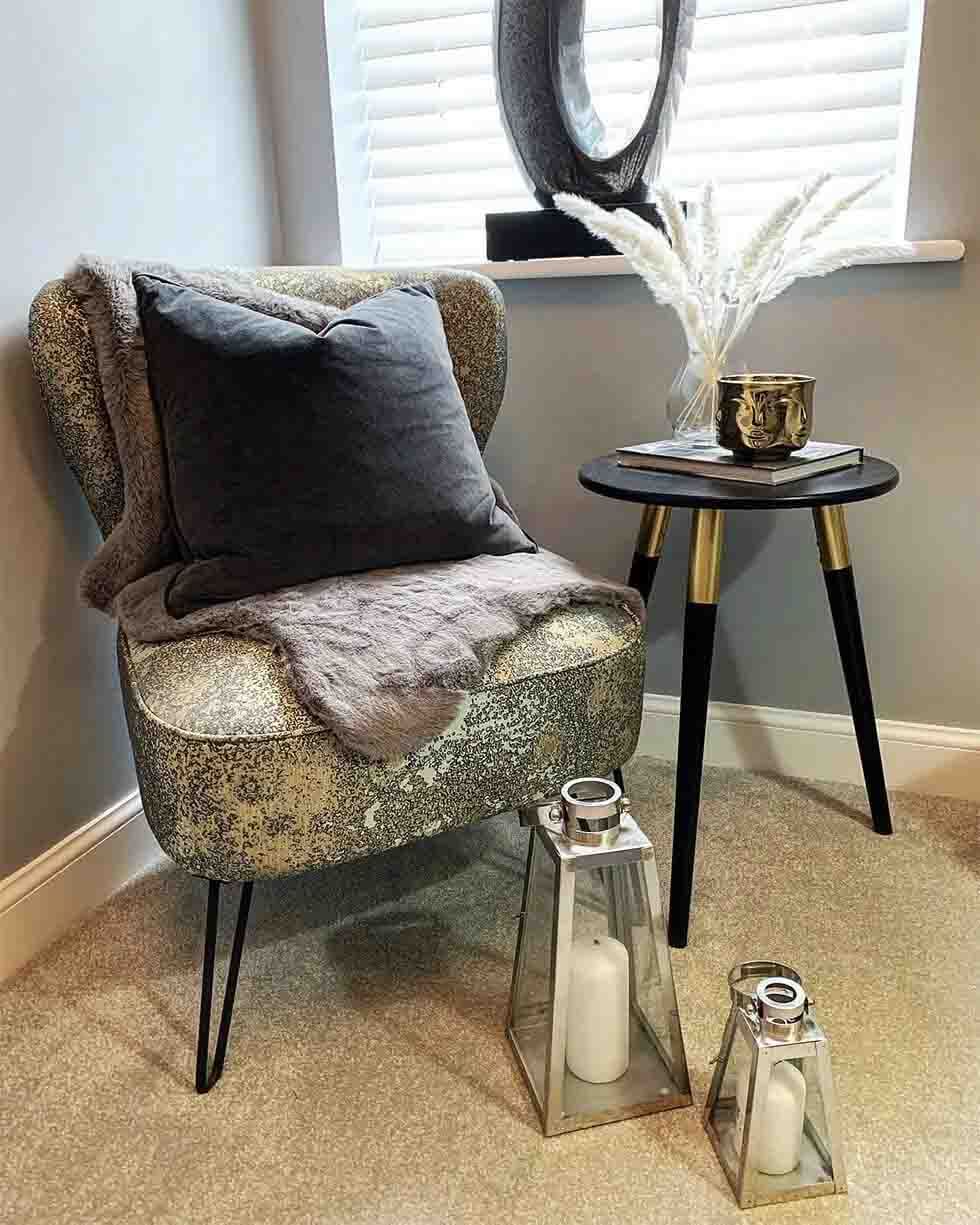 When it comes to accessorising throughout her home, Charlie applies her signature metallic touch. "For me, styling is all about having these unique accessories that reflect a little bit of your personality."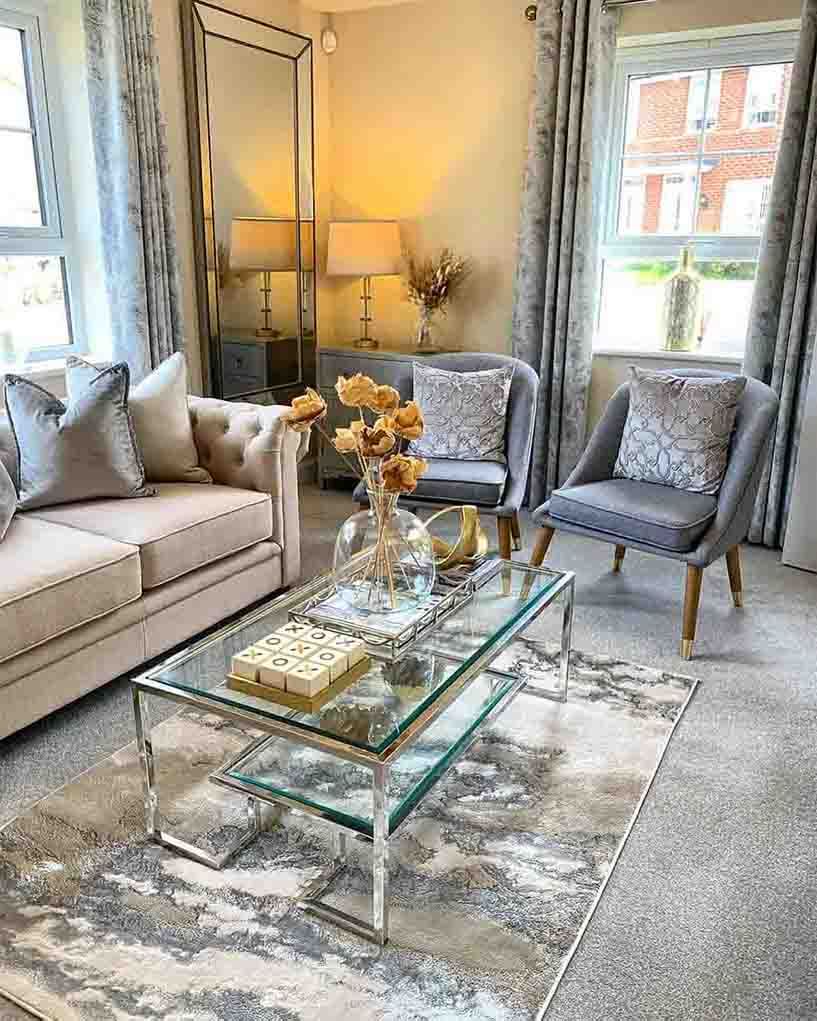 I like to think of myself as a bit of a magpie - I love anything shiny!
"I like to think of myself as a bit of a magpie – I love anything shiny! The key to metallics is making sure you have balance. Too much gold can make a room look too brassy, and too much silver can create a cold atmosphere."
"I use a mixture of both silver and gold throughout my house and pair them with different neutral shades to create a warmer feel."
Discover more customer decor inspiration by browsing our Real Homes page. If you loved Charlie's home, check out Victoria's sophisticated and classic home.
Shop The Look