Homes We Love: Chic black accents
Step inside Louise's new modern home with glamorous black accents.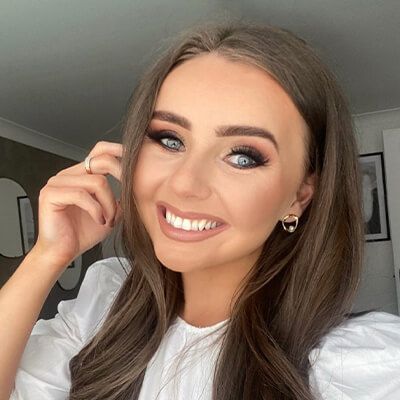 Louise Thompson
@_ournewhouse
Respiratory nurse living in Glasgow
Styling two gorgeous dining areas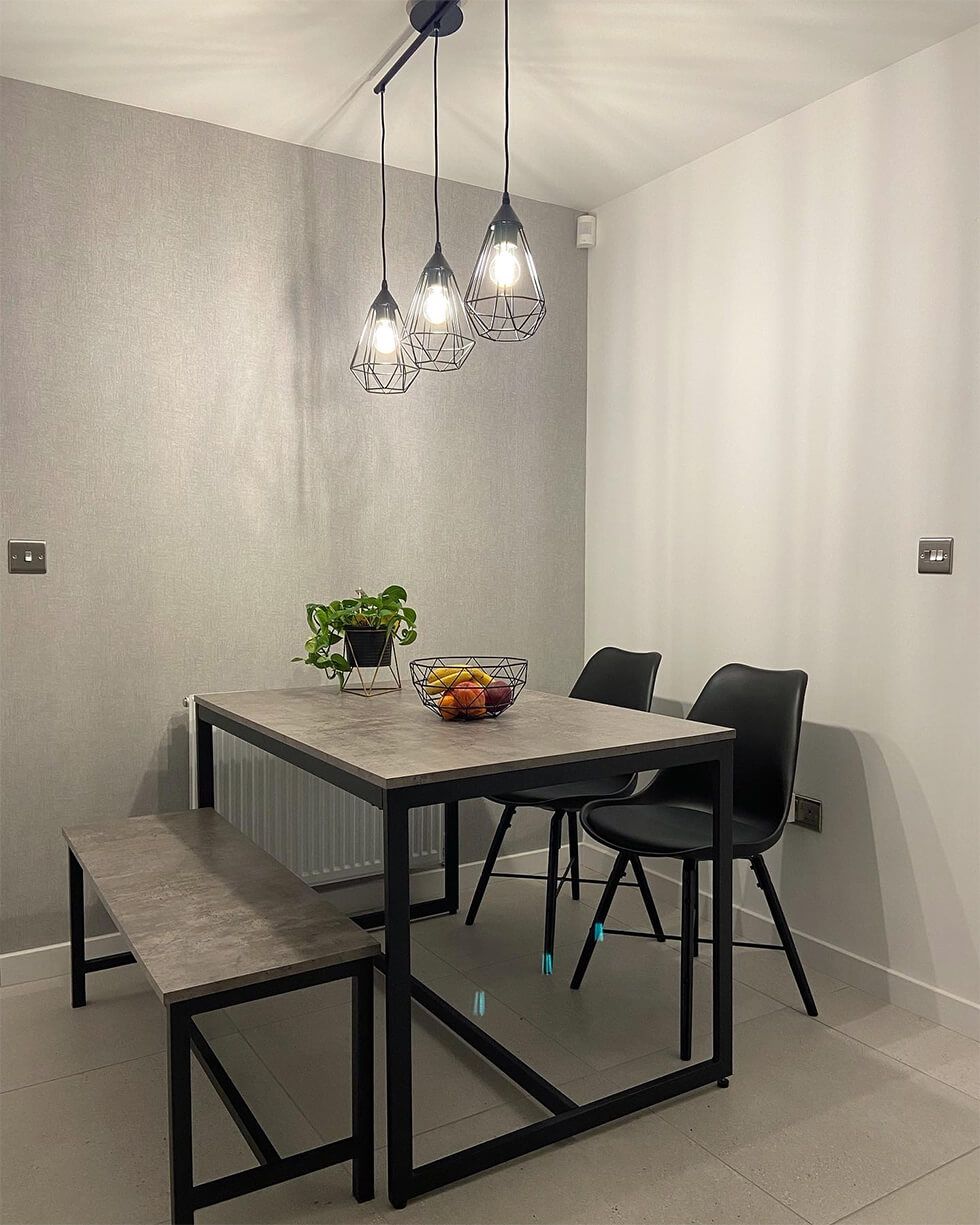 Walking into Louise Thompson's home, one of the first things you'll notice is the separate kitchen diner and dining room. Turns out, this layout was one of the key reasons she and her partner Greg chose this house.
"I love the idea of having a comfy, casual area in the kitchen to create a space for socialising and my table and bench set enhances exactly that!" she says. "The Thorpe dining set has the black features that match our kitchen and it works so well."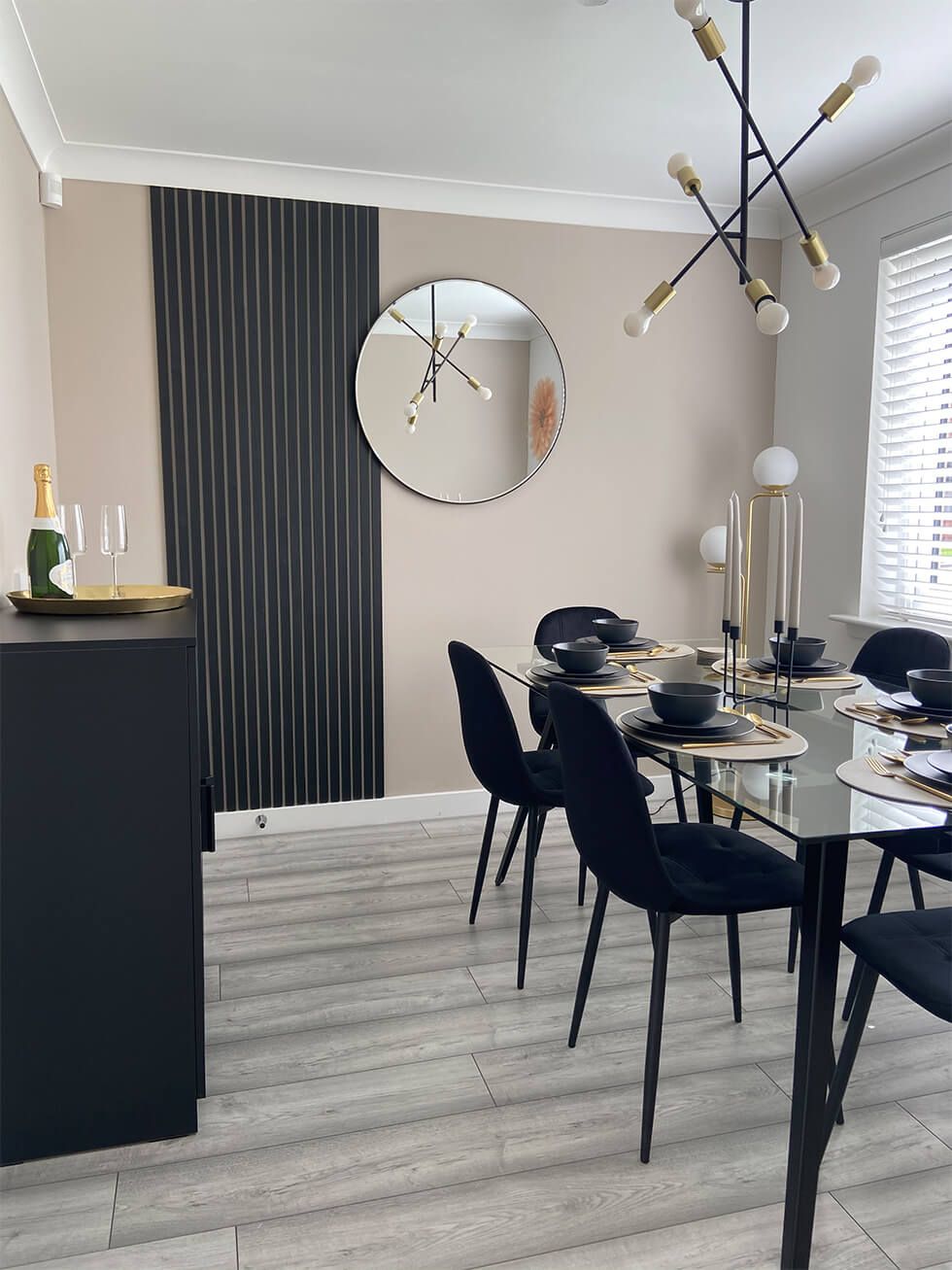 Their chic dining room also has a contemporary vibe but with a more formal style that's perfect for dinner parties. With beige walls and black accents, it's a mix of cool and contemporary design with a sleek glass dining table and matching black dining chairs as the centrepiece.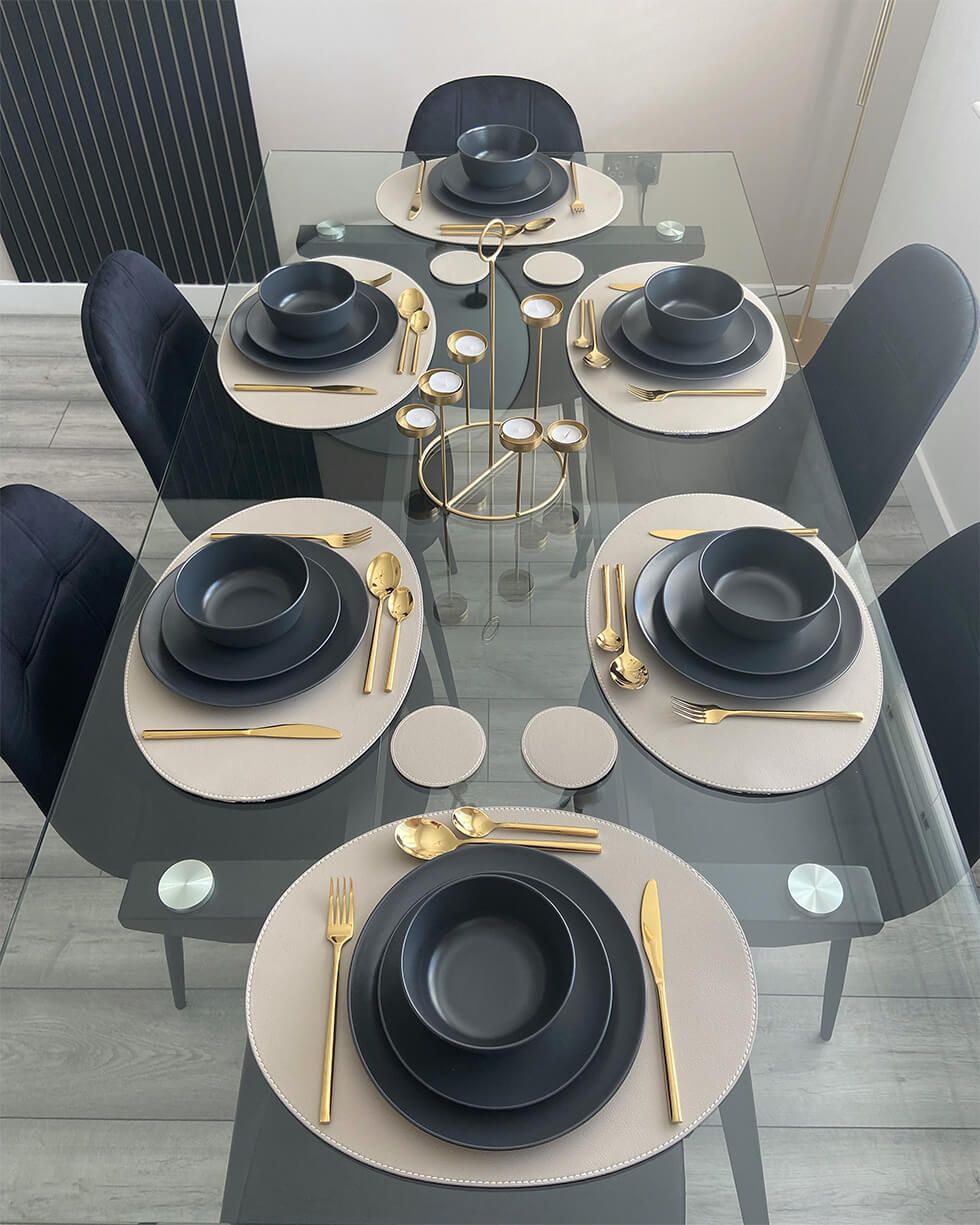 When it comes to accessorising, statement gold cutlery and beige placemats add that extra touch of sparkle. "In my opinion, I feel black works well with cool, natural tones rather than warm, bright colours," Louise says. "I try to pick two other tones along with black to style a room to try and stop it from looking boring. "
Experimenting with modern accents in the living room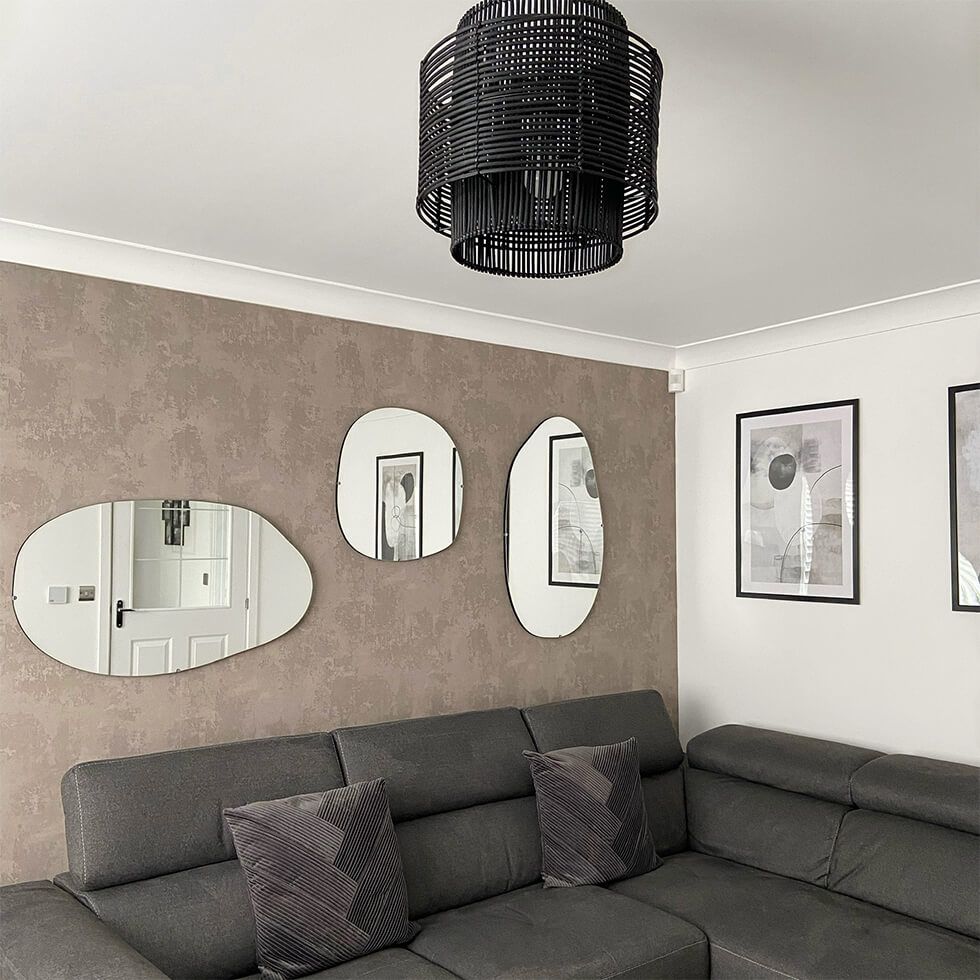 With a similar palette in the living room, Louise keeps it simple with beige walls and a modern grey sofa. This contemporary backdrop allows her to introduce different accessories depending on the season for a quick update. And by adding pond-shaped mirrors, they create a stylish focal point.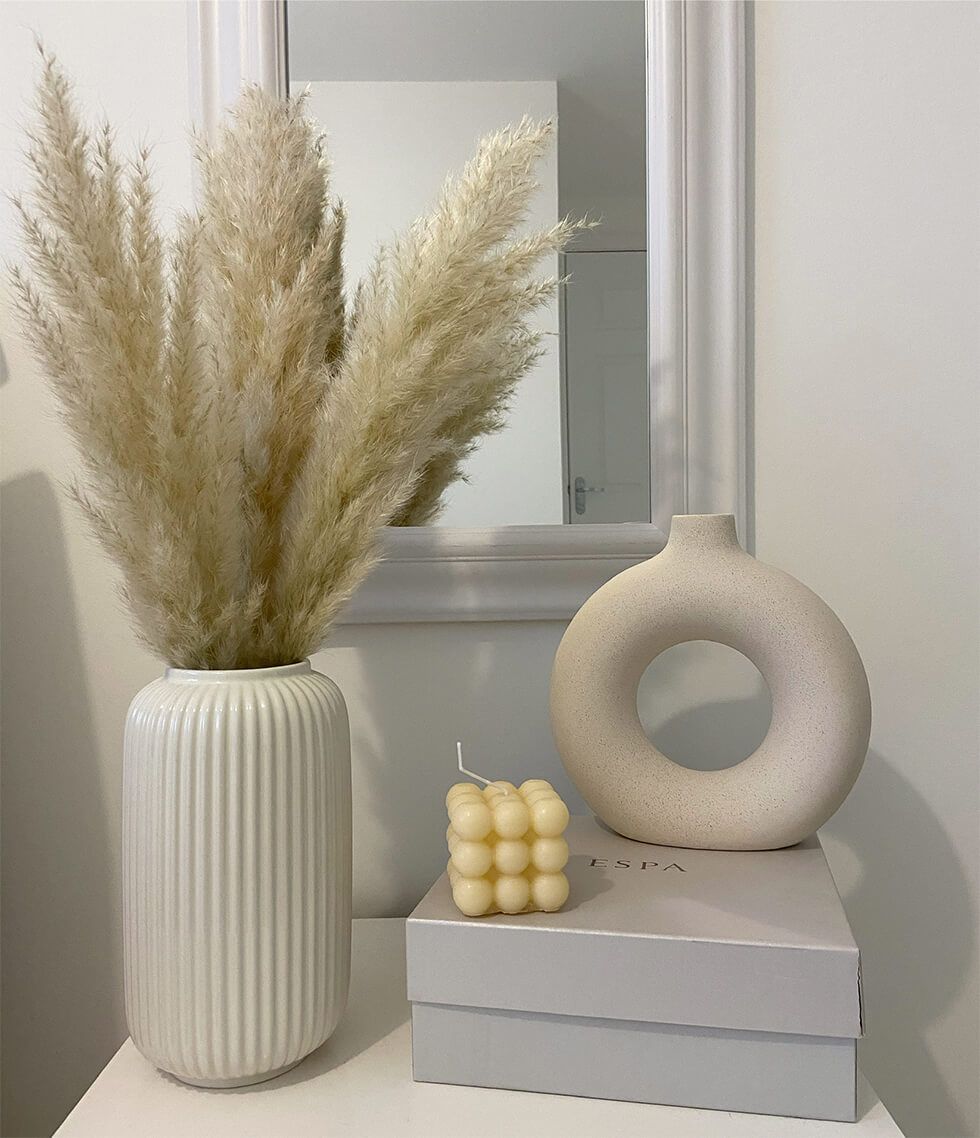 She continues the contemporary aesthetic with curved vases in abstract designs. "Mirrors create so much extra space in a room and also help fill the big walls in my house," she explains. "I love the mix of pond-shaped mirrors in the living room and the different shaped vases fit right in."
Making a statement with lighting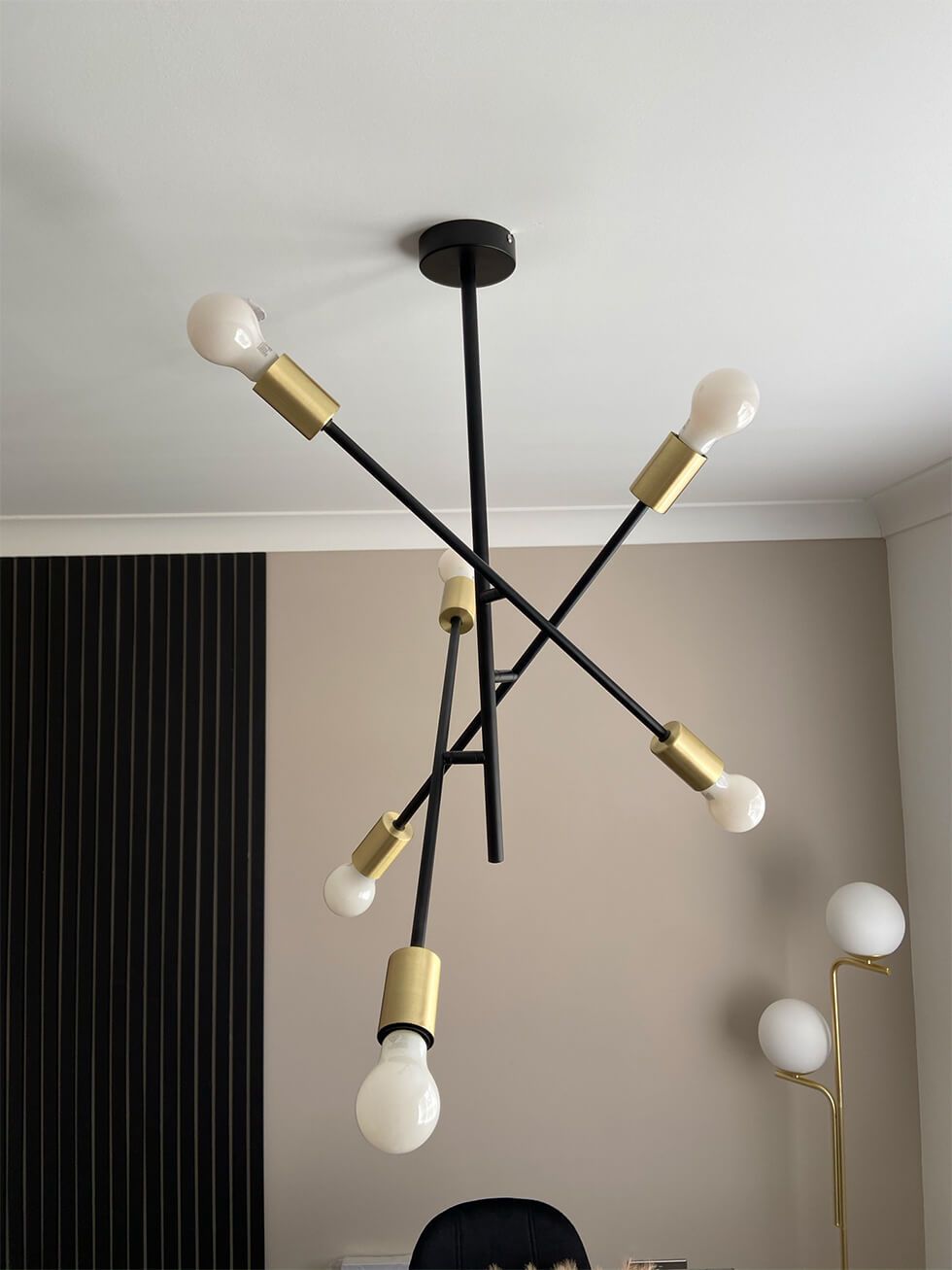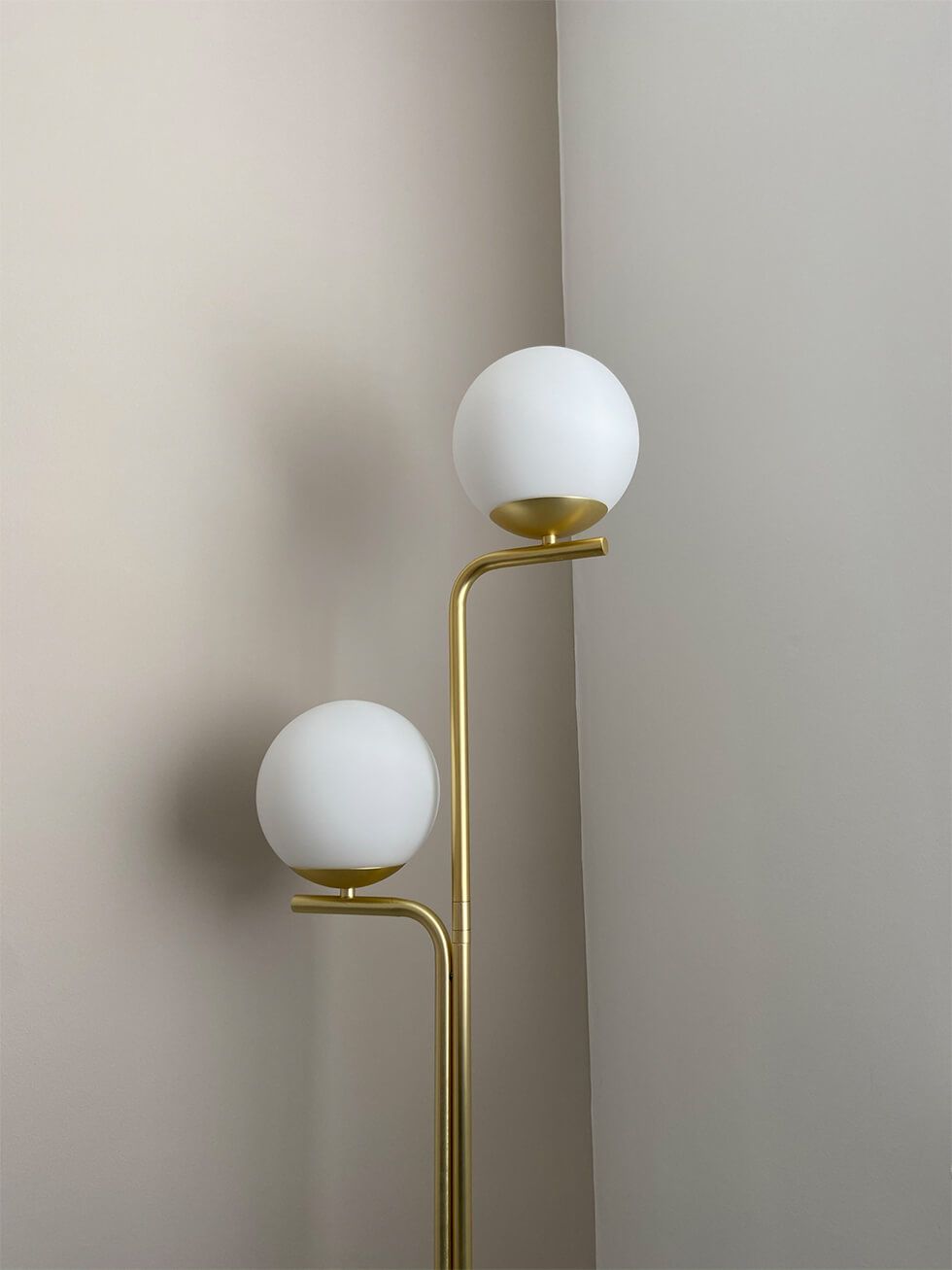 Choosing statement lighting is another way Louise elevates her home. Industrial style pendant lights jazz up her dining room and stylishly complements her dining set, while a gold curved standing lamp stands glamorously in the corner of the room.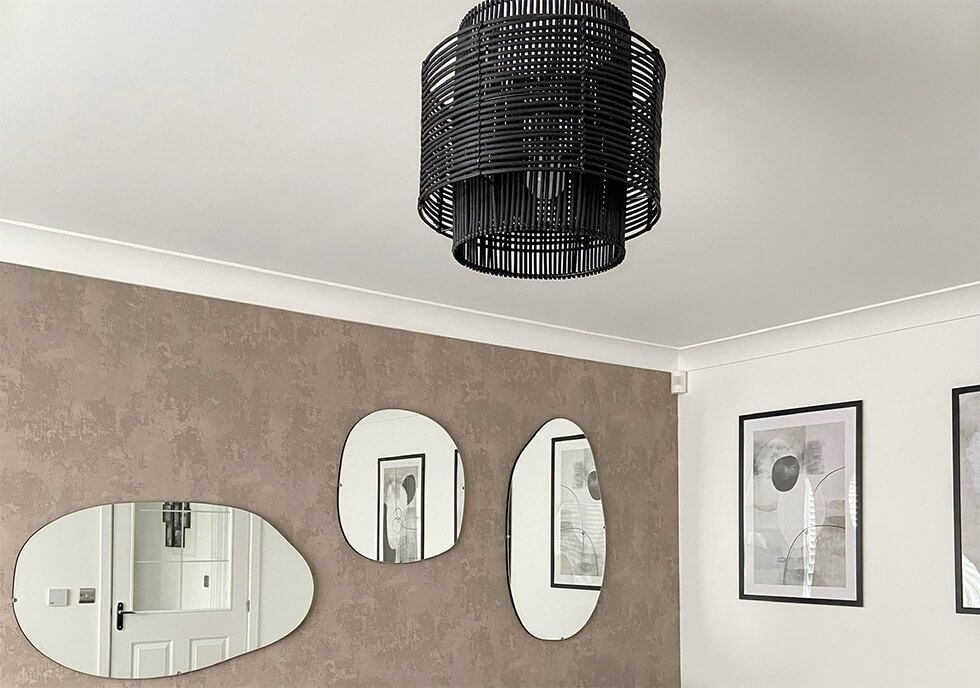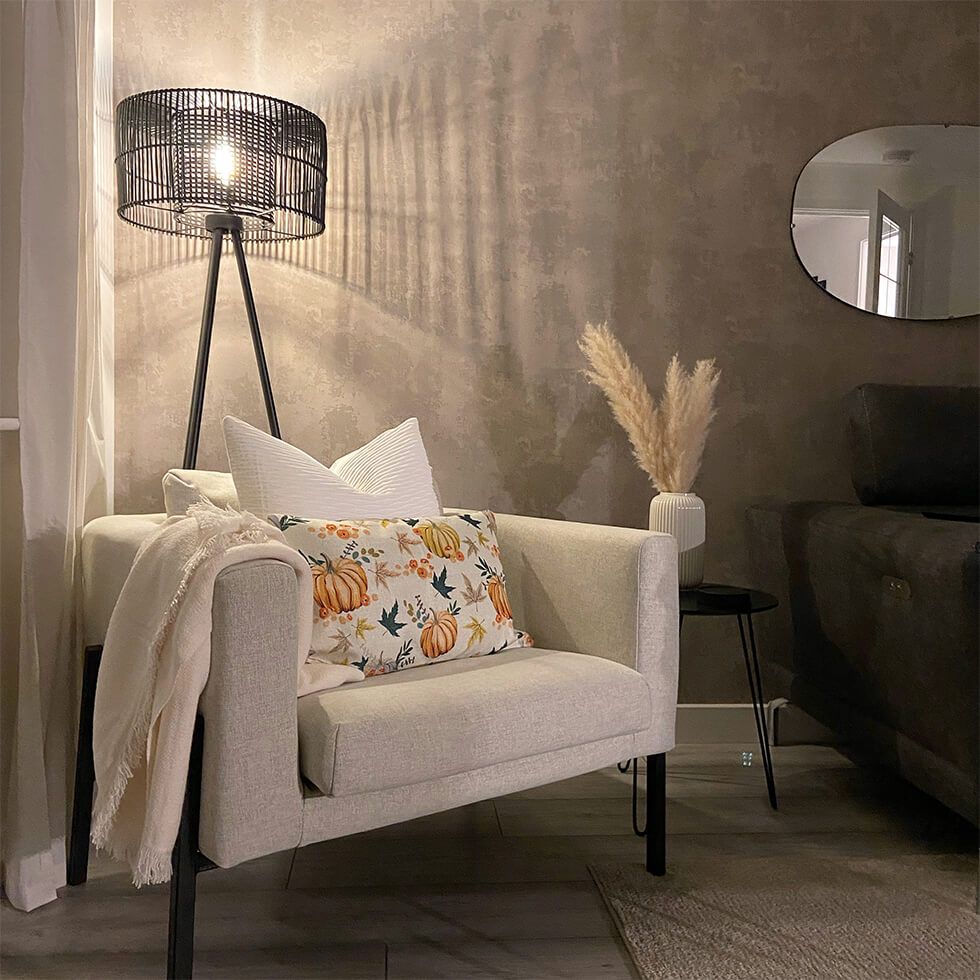 Meanwhile in the living room, a black statement light shines in the centre of the room and a matching standing lamp creates a cosy corner with a fabric armchair. "A good lamp can set the whole ambience in a room so I choose taller, standalone lamps that take up most of the corner in a room," she explains. "If you can match your main light and lamp in the same room, it carries the theme along."
Accessorising with different textures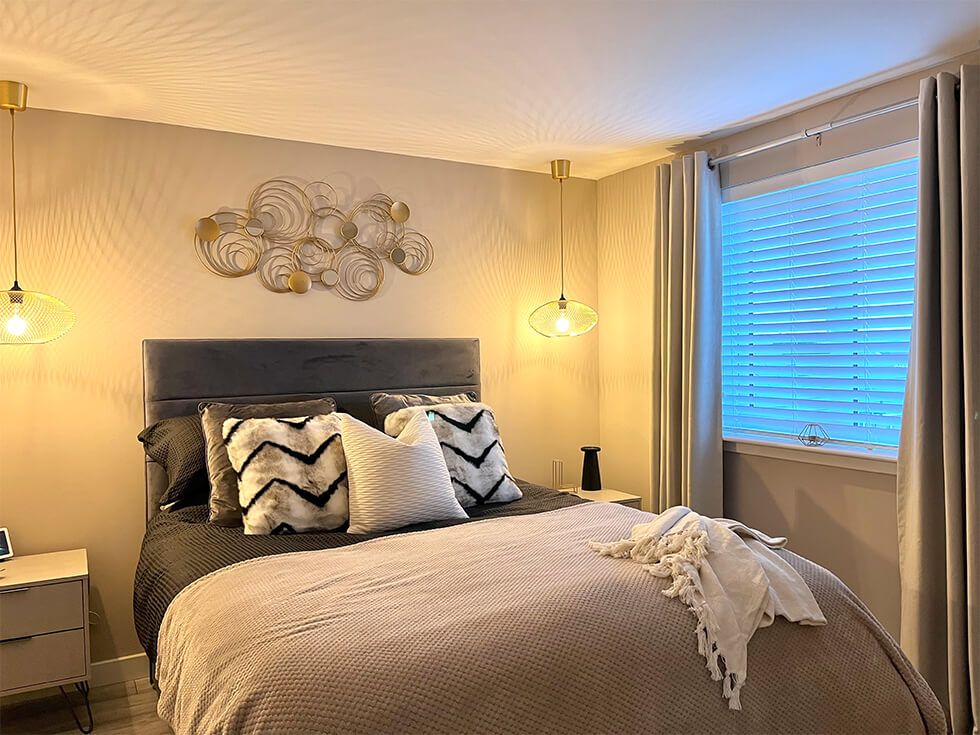 Louise's bedroom takes on a more cosy feel using her signature neutral palette. Focusing on the relaxation aspect of the room, she uses soft textures to layer her fabric bed with comfy cushions and throws. Describing her process, "I just screenshot different colours, textures and accessories that I like. I start with a neutral palette then add colour or pattern as an accent and lastly add the accessories I think will suit."
Creating an organised dressing room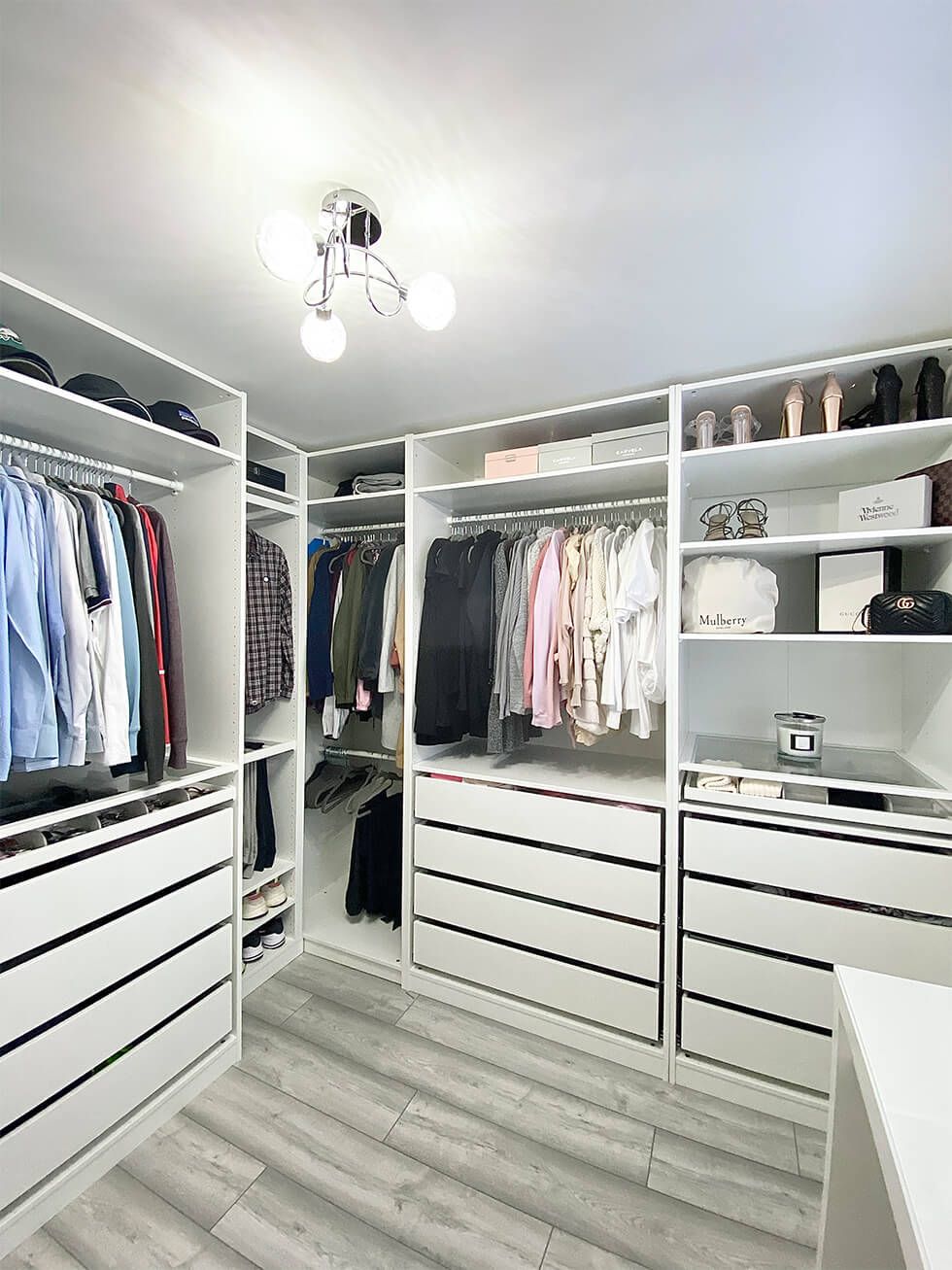 Since it's part of her everyday routine, Louise also set out to create an organised dressing room. With fresh, white built-in cupboards and drawers, it makes it super easy for her to keep the space tidy. "I definitely recommend investing in nice accessories that will make a dressing room look neater such as matching hangers, " she says, to complete the look.
Shop The Look