Fall in love with black: 5 cool ways to decorate with this shade
Black is a design classic, but can be an intimidating colour to work with. We break down 5 easy ways to use black in the home.
We've all seen the headlines proclaiming that '[insert colour] is the new black' - and the truth is, there's good reason for that. A classic statement-maker, black has an effortless cool that can elevate your home, but that same quality can also make it feel slightly intimidating.
We wanted to break down why black is one of our favourite colours to decorate with, and how simple it can be to incorporate it into your interiors. Here are 5 easy ways to use black in your home for a sophisticated, modern space.
1. Start small with accessories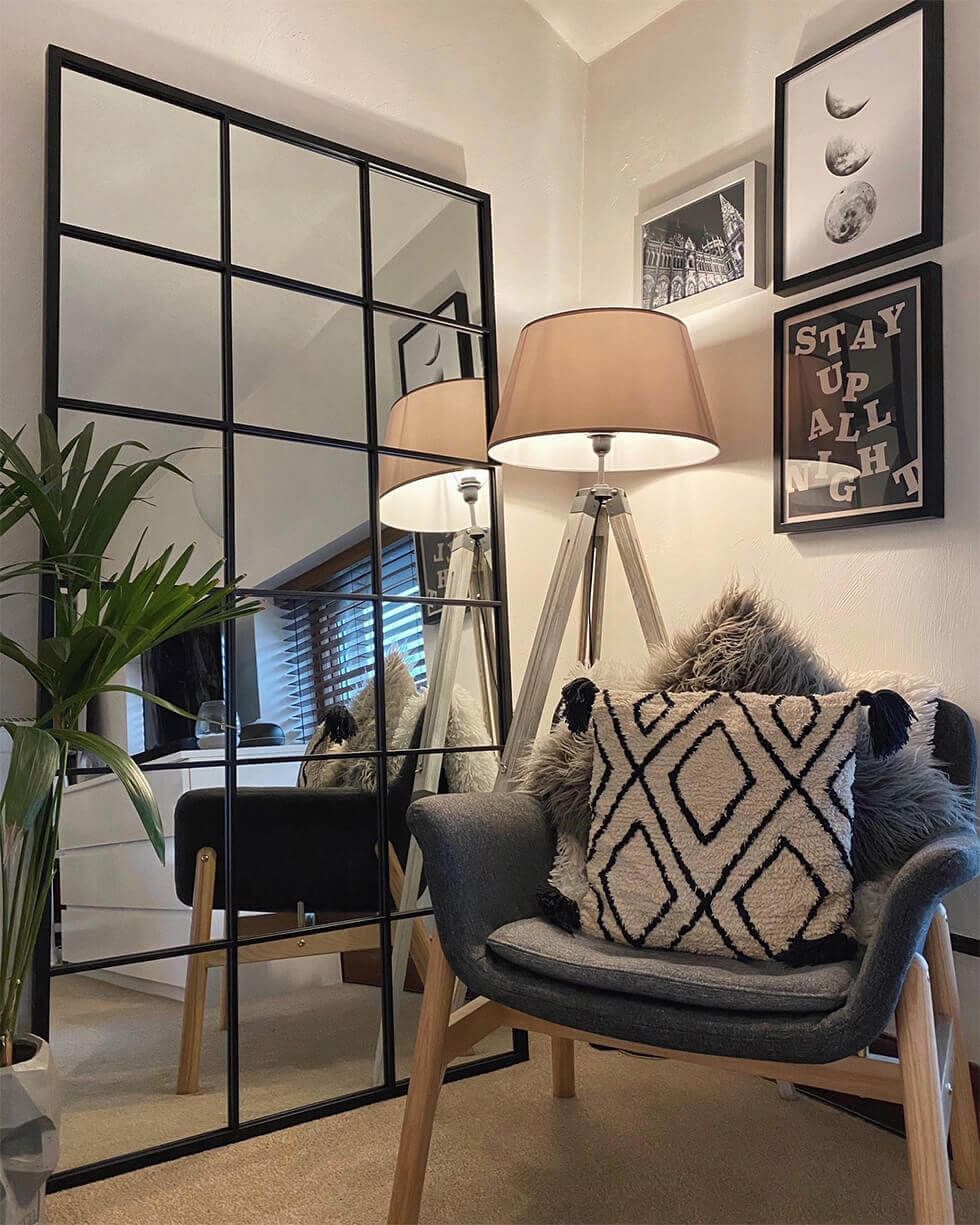 Incorporating subtle elements of black into the home is a great approach because it works incredibly well as an accent, offering a hint of drama and definition to your room.
For instance, a black framed mirror provides grounding effect while making the room appear larger.Look out for smaller items such as lamps, vases and even candles, to layer into your space.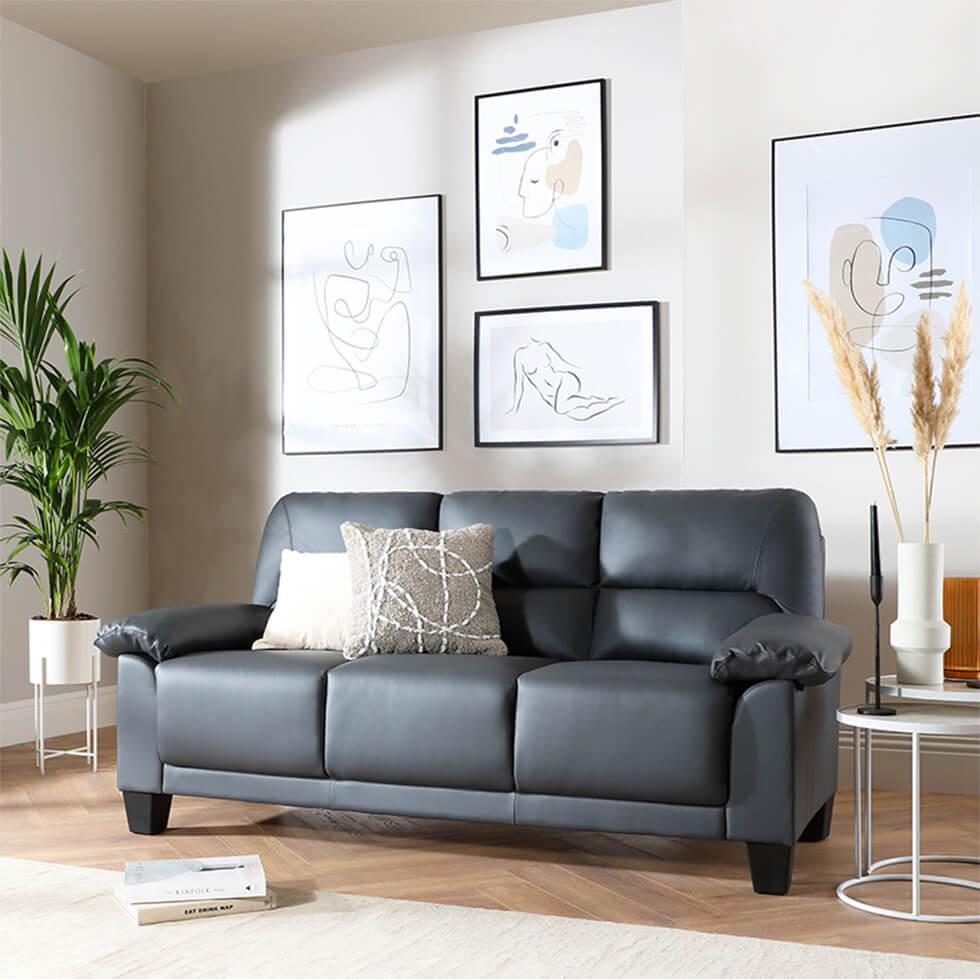 For a slightly bolder take, add a few darker elements to your room. A wonderful thing about decorating with black is that it has a unifying quality, and can tie the theme of your room together, making it look intentional. An easy and artistic way to do this is with a gallery wall containing black-framed art or photographs.

2. Use black to highlight sections of your room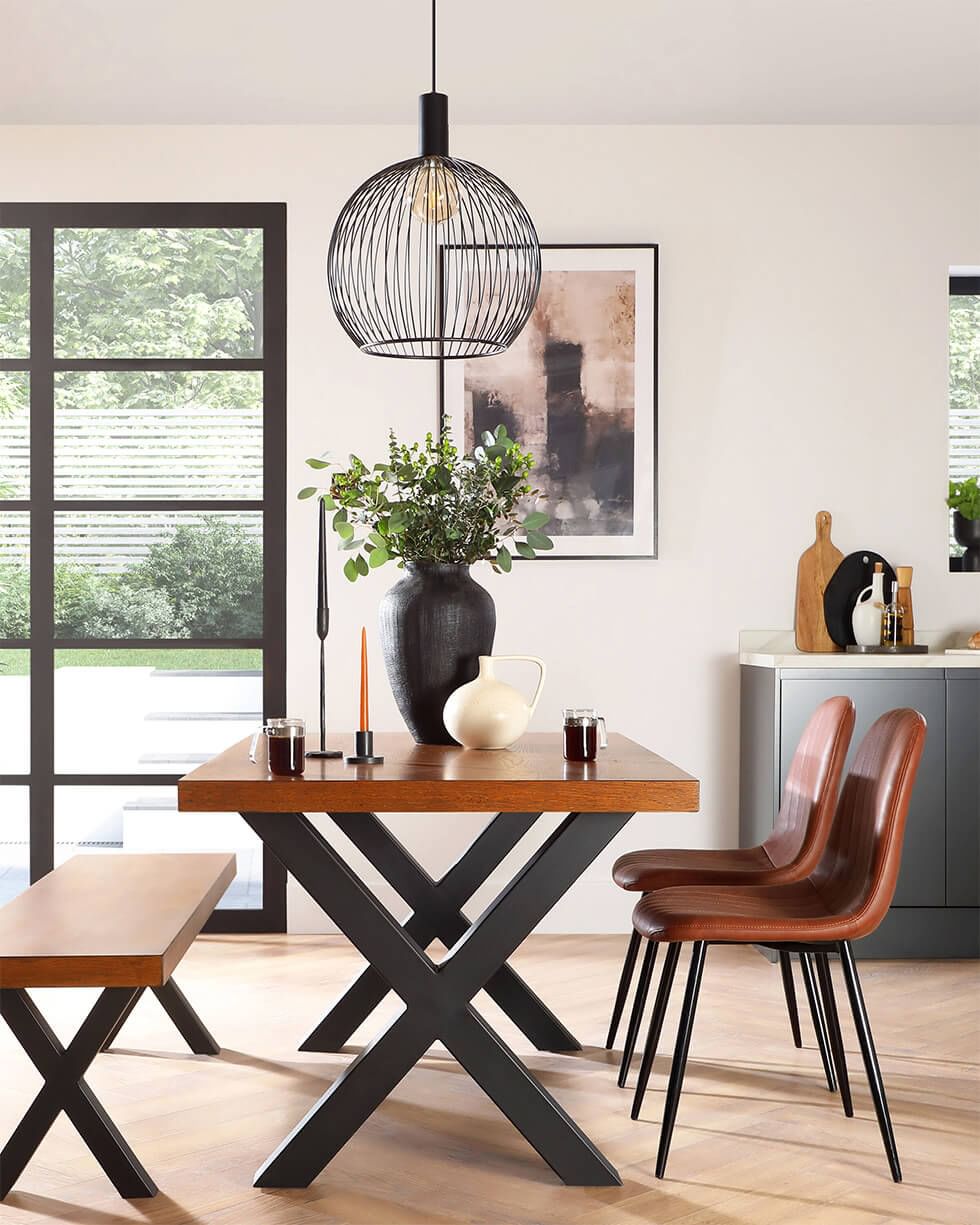 Because black is such a strong, definite colour, it can do a lot to define your space and direct focus where you want it to go. If there are architectural features of your home you're particularly proud of, such as a fireplace or large window frames, painting it black draws attention while also adding an elegant feel.
3. Commit with furniture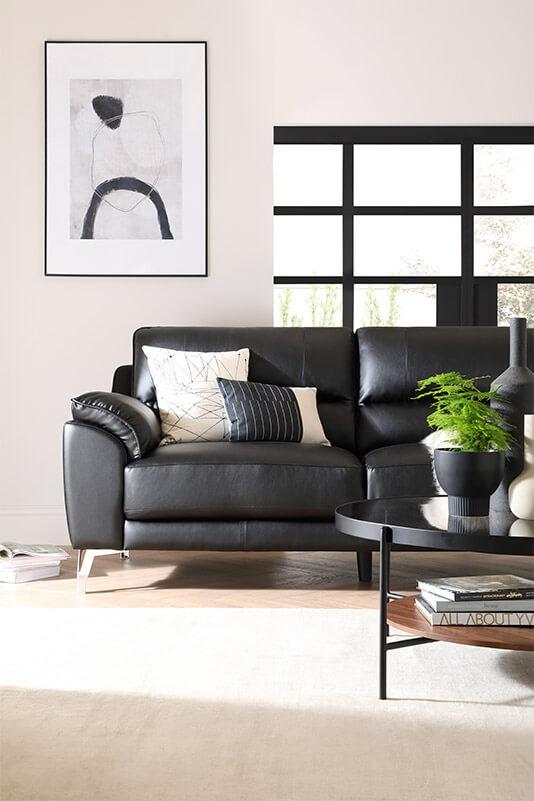 If you're growing more comfortable decorating with black, it may be time to commit to furniture! A black sofa is a welcoming centrepiece, and one that immediately brings sophistication and luxe appeal to the living room - particularly in rich finishes such as leather and velvet.
And it's versatile as well. For a modern feel, keep the rest of your room simple, and maybe opt for a coffee table with an industrial look for added cool.
But if you prefer a classic touch, choose a mid-century modern table with a low profile and tapered legs. Then, layer on the glamour with brass or chrome elements such as lamps and mirrors.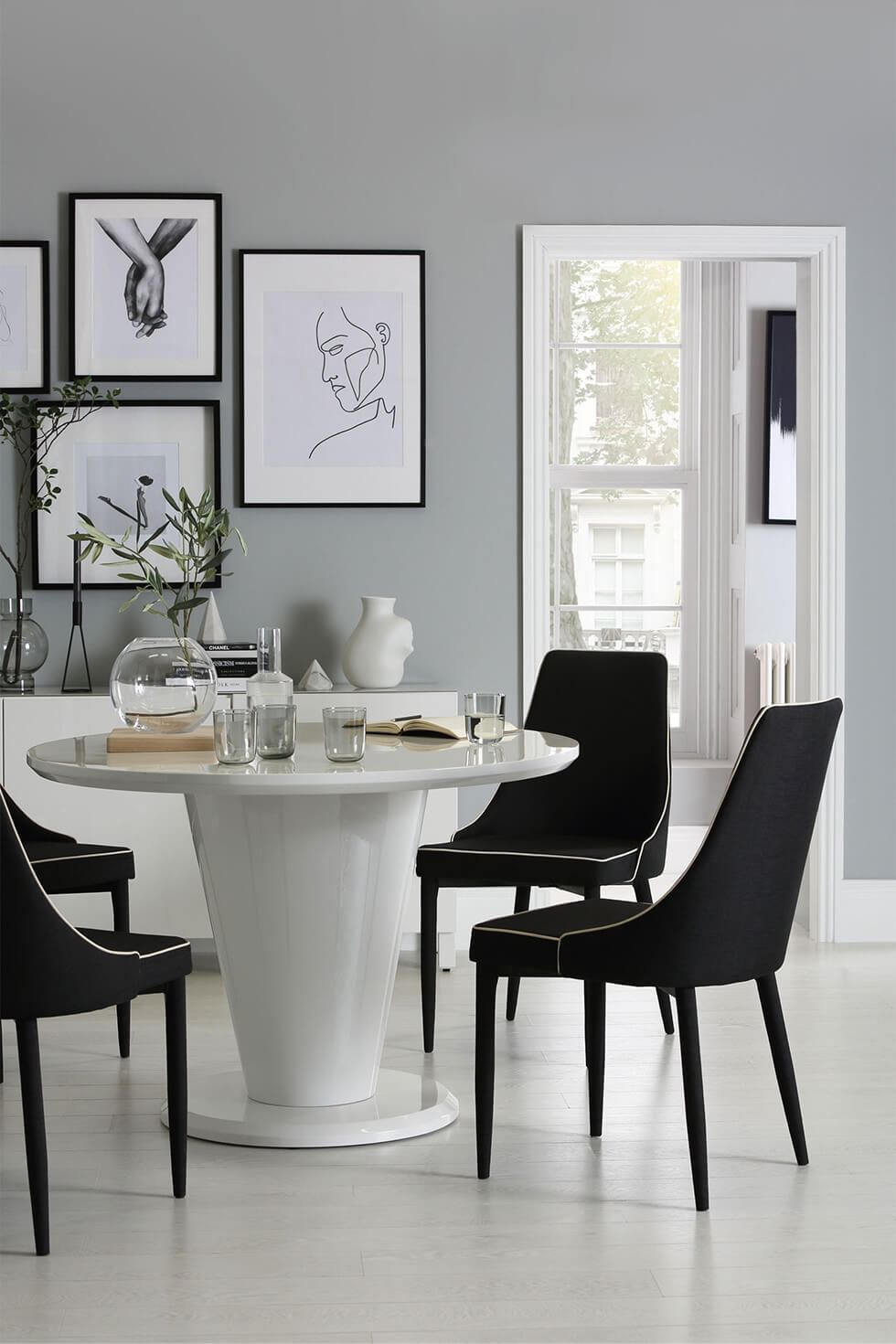 On the other hand, going for black furniture doesn't necessarily mean going big. For example, pairing black fabric chairs with a white dining table creates a sophisticated yet understated look. Complement the dining set with a gallery wall featuring black and white artwork or black frames.

4. Explore feature walls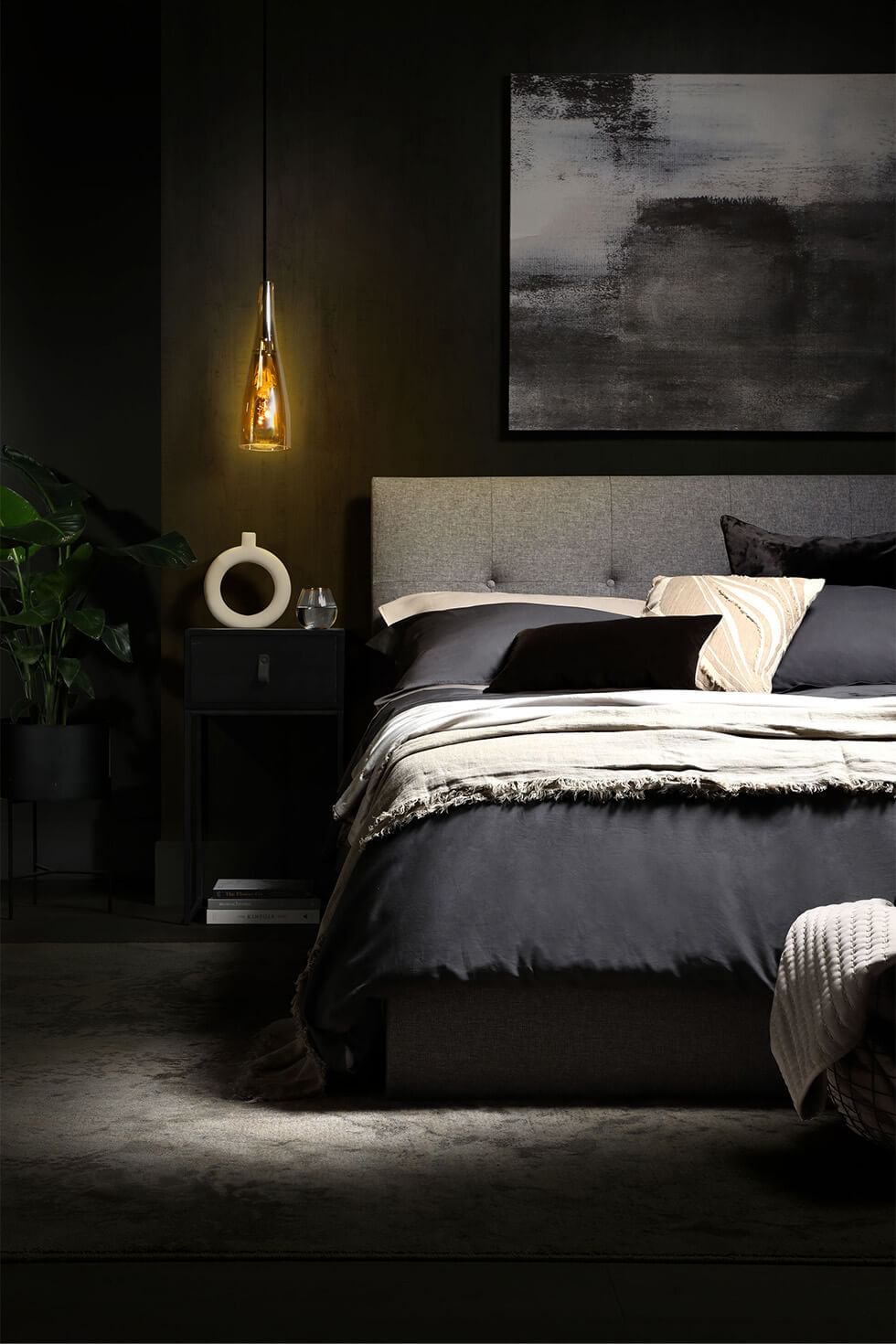 Black has an undeserved reputation for being gloomy and making rooms feel small or enclosed. On the contrary, through visual trickery, a strategically chosen black wall can make rooms feel larger, creating depth and making it appear that the walls of the room have receded.
All of which means that a black feature wall is an especially clever choice in smaller rooms, as well as bedrooms, where it creates a relaxing, warm atmosphere.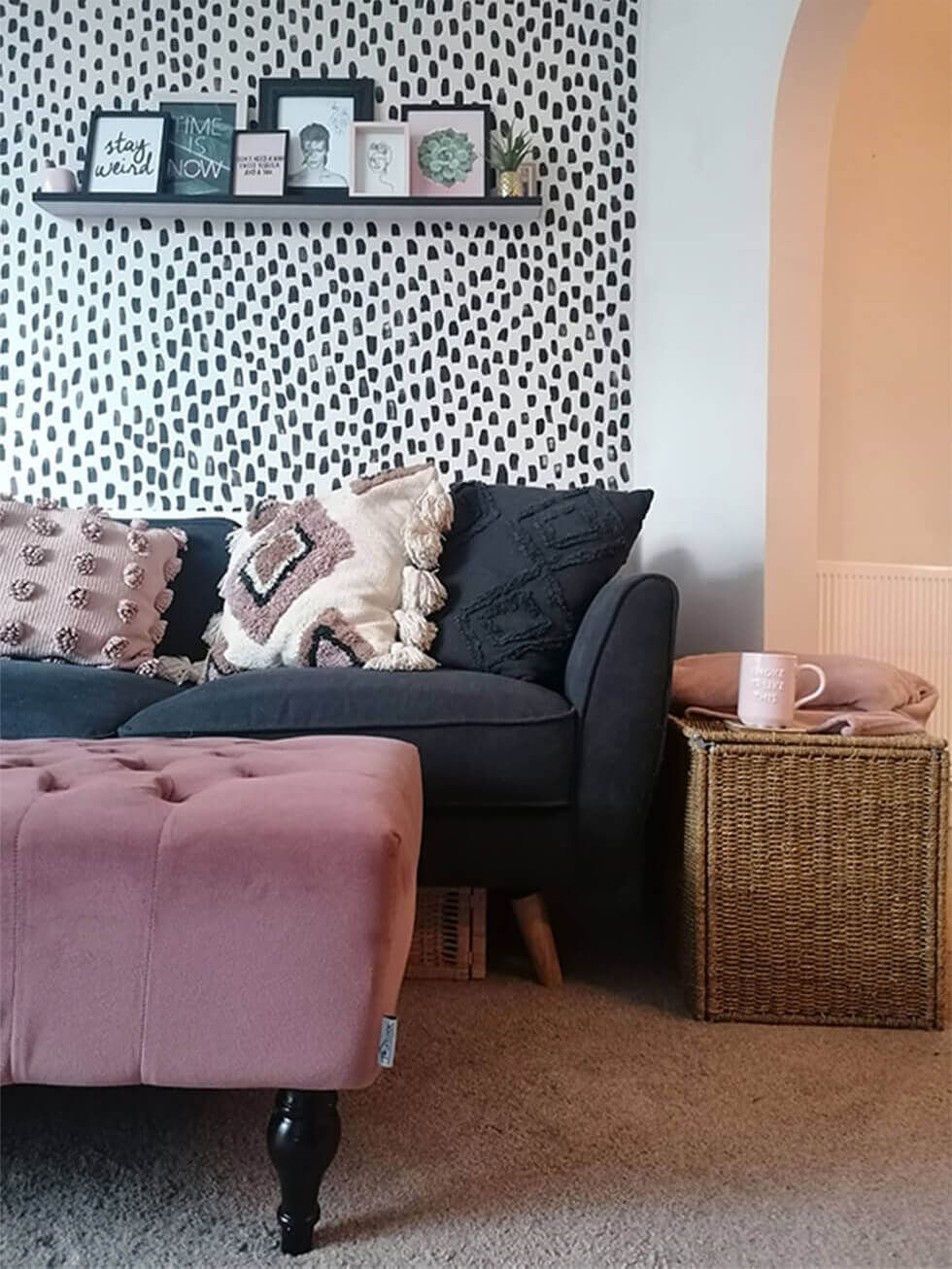 A more whimsical approach to a feature wall might be to experiment with wallpaper. This is a lovely way to showcase monochrome motifs and patterns, and can give a sense of playfulness in the home. Or it might just be a fun way to include print!
If you're in the mood for a DIY, this can even be achieved with a steady hand, some paint and a free afternoon.
5. Experiment with colours and textures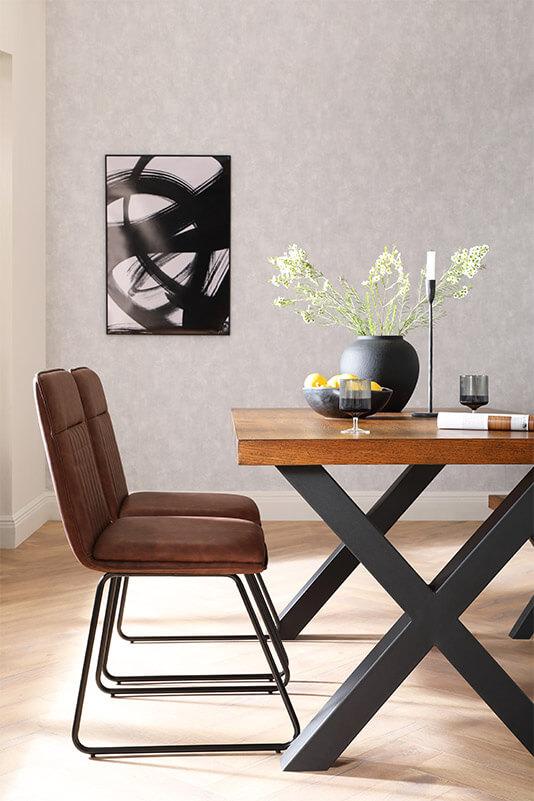 The beauty of black truly lies in its versatility and ability to match with different colours and textures - which frees you up to experiment! Pairing black with natural wood and brown tones offers a play in contrasts: a warm, organic quality, along with an industrial edge.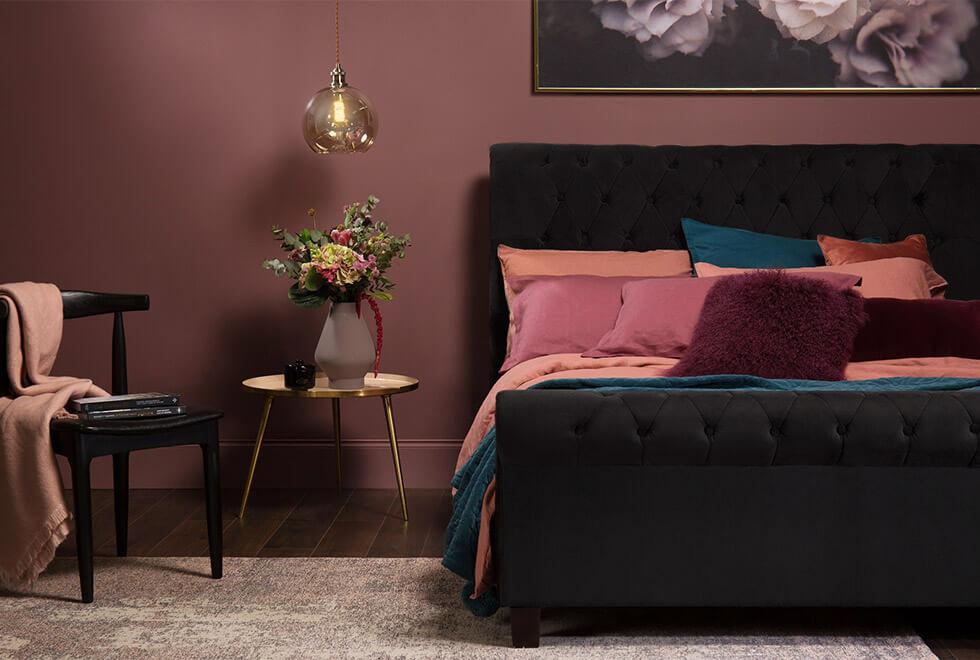 As for colours, the sky's the limit. Bright accent colours will stand out more than ever against black, so they're best used as smaller pops. Meanwhile, moody jewel tones such as emerald and teal offer a seductive, elegant style statement in the home.