How to dress a sofa
Do you want to bring new life to your couch? Read how you can dress a sofa with gorgeous throws & cushions, with help from our furniture expert.
Dressing your sofa with throws and cushions is an easy, affordable way to refresh your living room. Add the finishing touches to your couch with pops of colour, detailed prints and varying textures. When thinking of cushion ideas for your sofa, look at colours that are already in your room and see how they might contrast your settee. Meanwhile, sofa throw ideas work well around cosiness, like a chunky wool throw for snuggling up on cold nights.
With the help of Rebecca Snowden, Interior Style Advisor at Furniture And Choice, read on to discover how to dress a sofa.
1. Play with patterns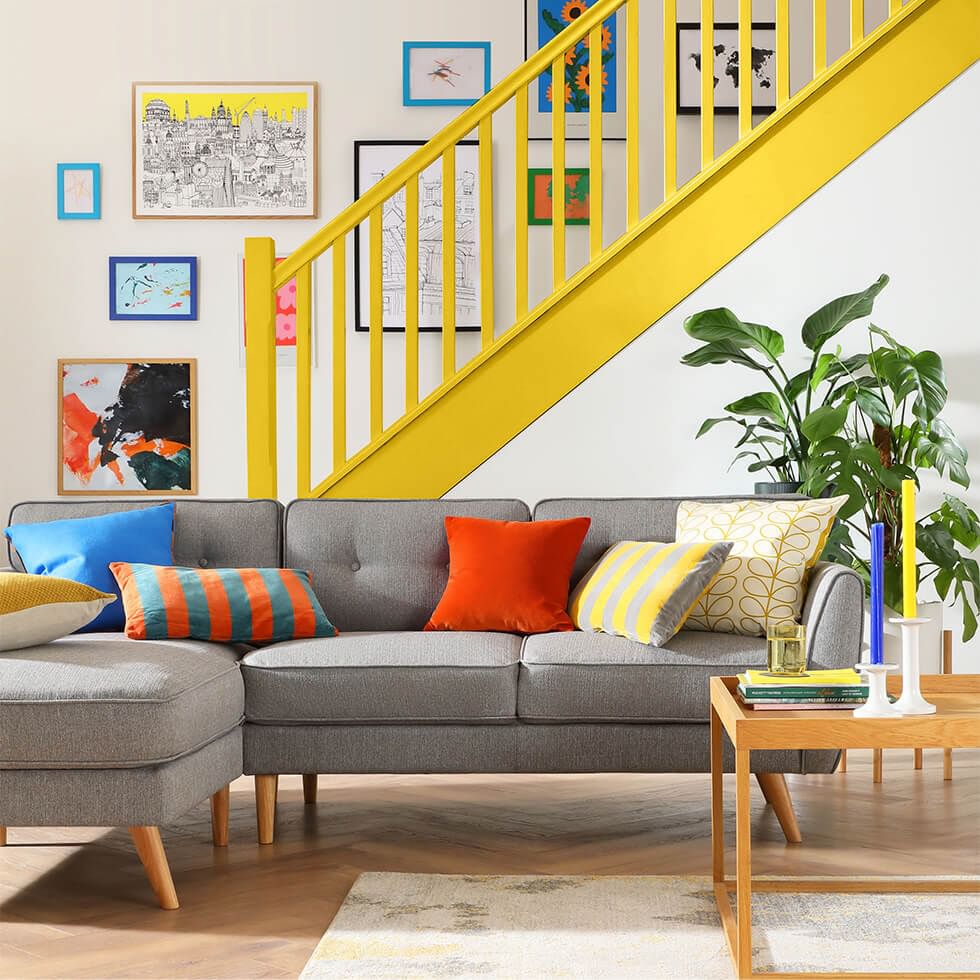 "If you have a neutral sofa, show off your playful side with colourful patterned cushions," says Rebecca. "For an easy start, pull in a few colours from any artwork or accessories around your room."
As for the patterns you choose, they don't need to match. So go ahead and mix stripes with geometrics or floral prints. "When dressing cushions on a sofa, mix prints and patterns to create a more casual, lived-in vibe," advises Rebecca. "Add in some solid colours to balance the look."

2. Layer various textures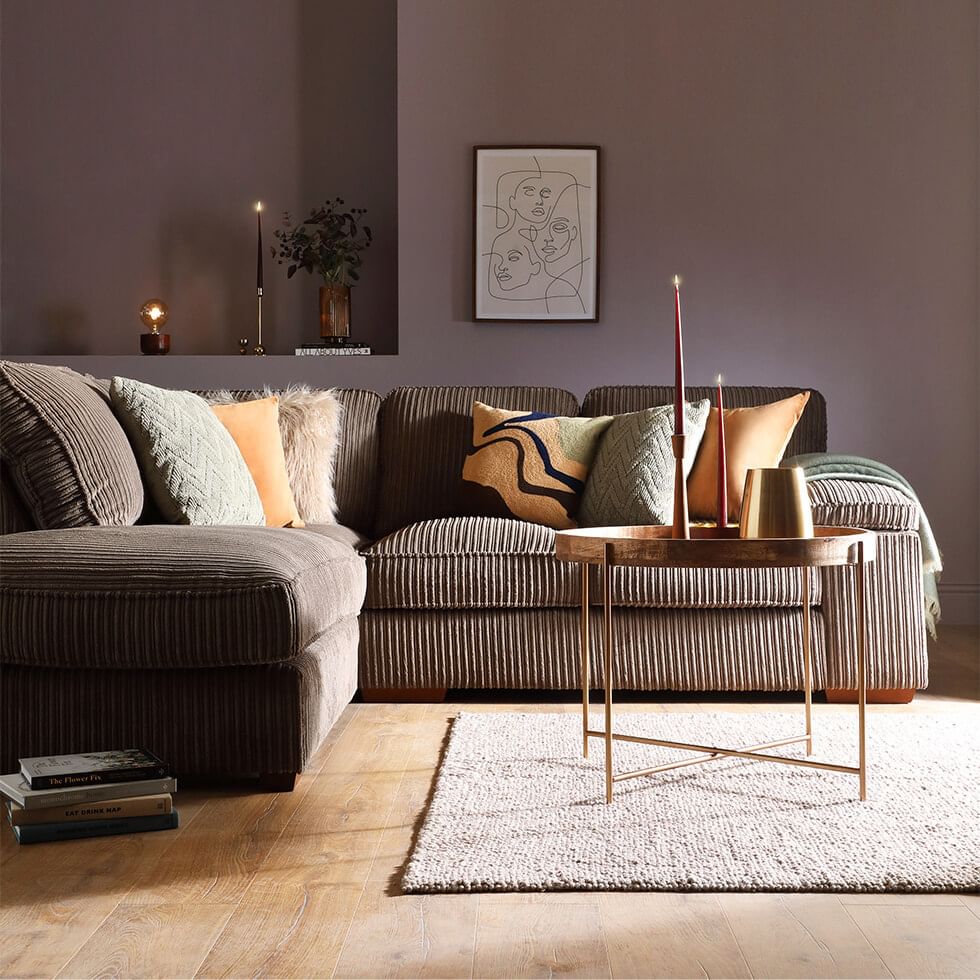 "When you dress your sofa with cushions and throws, use a variety of textures," says Rebecca, "From velvet, silk and linen to trendy fabrics like soft bouclé – choose textiles that contrast with your sofa upholstery. This creates a more natural, stylish look."
Certain textures can also make colours stand out more than others. "Velvet and tufted fabrics make colours feel rich and alive," Rebecca comments. "And silk has an elegant sheen when the light hits. Try out your favourite colours in various textiles to see which you prefer."
"Your throw also adds texture and comfort for snuggling up. Opt for a lighter fabric like cotton for spring and summer, and cosy wool for autumn and winter."
3. Stick to the rule of three
"In interior design, the rule of three refers to arranging items in odd numbers like 3, 5 and so on," explains Rebecca. "It's more memorable and visually pleasing than groups of even numbers."
To apply the rule of 3 when you arrange cushions on your sofa, first think about a common theme, like cushions in the same colour but in different textures. Try it out with a solid colour in velvet, silk and faux fur cushion covers. As you get more comfortable with this rule, play around with prints and bolder colours in groups of 3. For larger sofas, experiment with groups of 5 or 7 cushions.

4. Use bolster cushions for support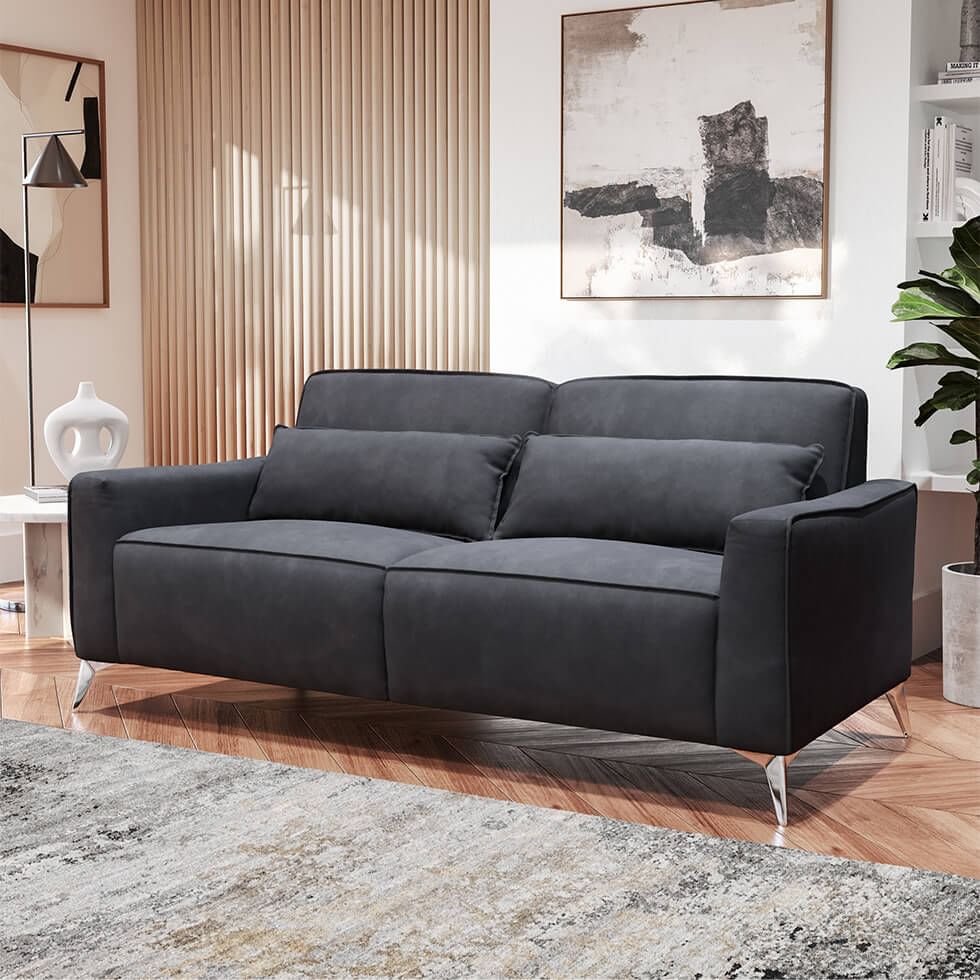 "Anything you add to your sofa should come down to how much comfort it'll bring," says Rebecca. "Bolster cushions, for example, are sometimes overlooked in favour of traditional scatter cushions, but these long and narrow pillows can provide extra lower back support for better comfort." Match your bolsters with your sofa colour for a chic designer look.
5. Mix cushion shapes and sizes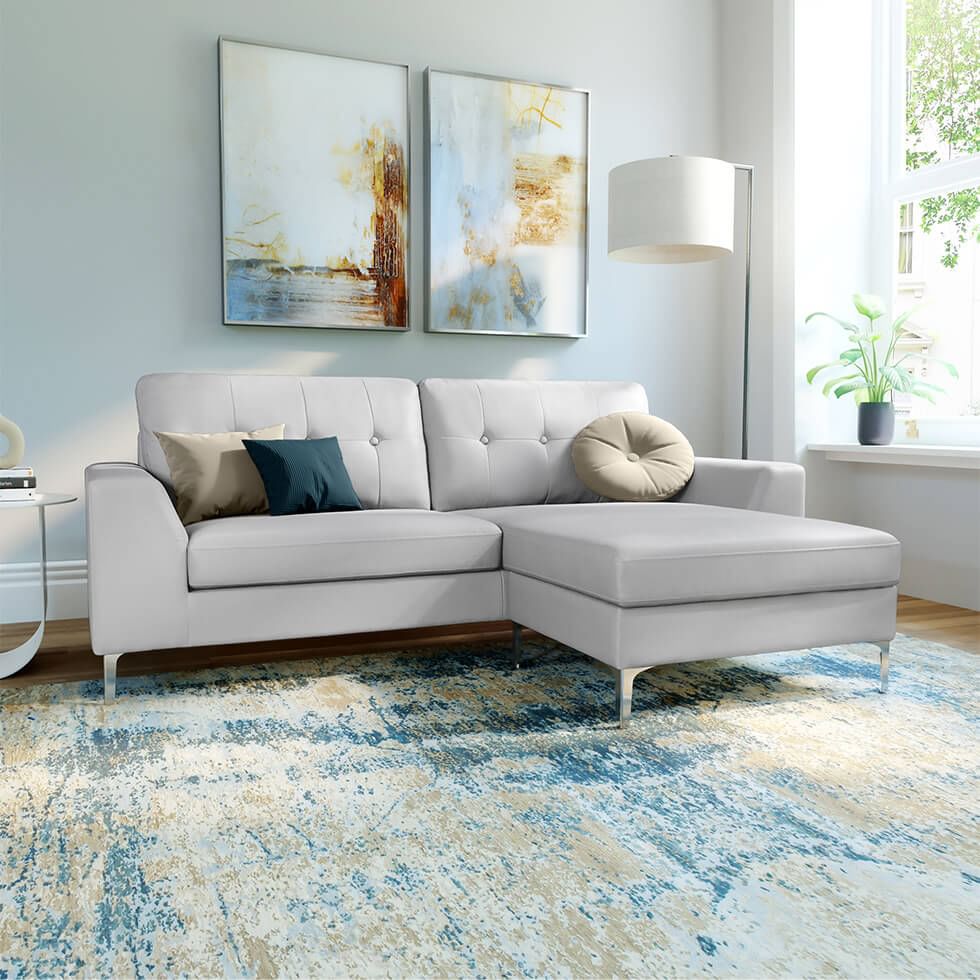 "Cushions that all look the same could end up creating a dull, flat look that may not feel very inviting," says Rebecca. "Instead, mix up cushion shapes and sizes for cosier, relaxed vibes when you dress a sofa with cushions."
A round cushion, for instance, is a surprising addition next to square and rectangular cushions. Choose the same colour palette for all of them if you prefer a subtle effect, or use prints to highlight their shapes even more.

6. Colour block jewel tones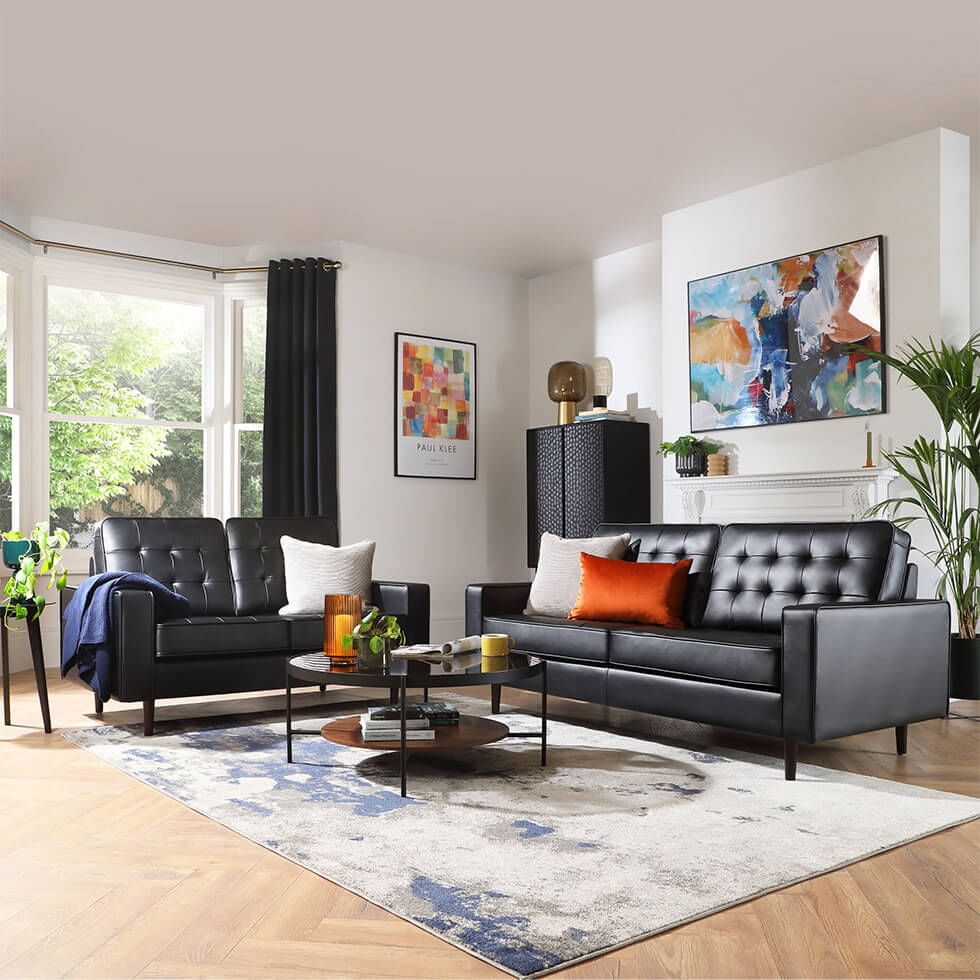 If your modern living room doesn't shy away from big and bold colours, dress your sofa with throws and cushions in jewel tones to uplift the space even more. "Jewel tones look especially vibrant against black leather sofas," says Rebecca. "Start with two solid white cushions, then add a ruby red silk cushion to stand out. With your throw, choose one in sapphire blue for contrast."
7. Layer your neutrals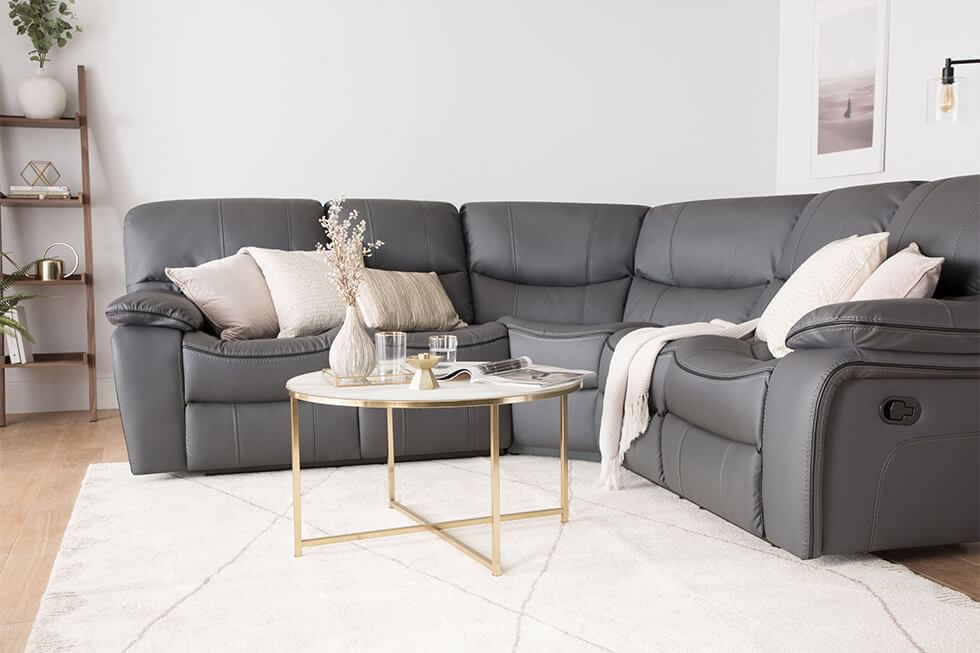 In a simple, pared-back living room, neutral cushions bring style and elegance. "Muted colours like soft beige, light greys and creamy whites have a soothing quality to them," says Rebecca. "They look great against a dark grey sofa for a relaxing look."
With neutrals this light in colour, consider your fabric options and how they add touches of luxe and comfort. "To soften the look and feel of a leather sofa, try using silk and linen weave cushion covers," says Rebecca.

8. Try black and white prints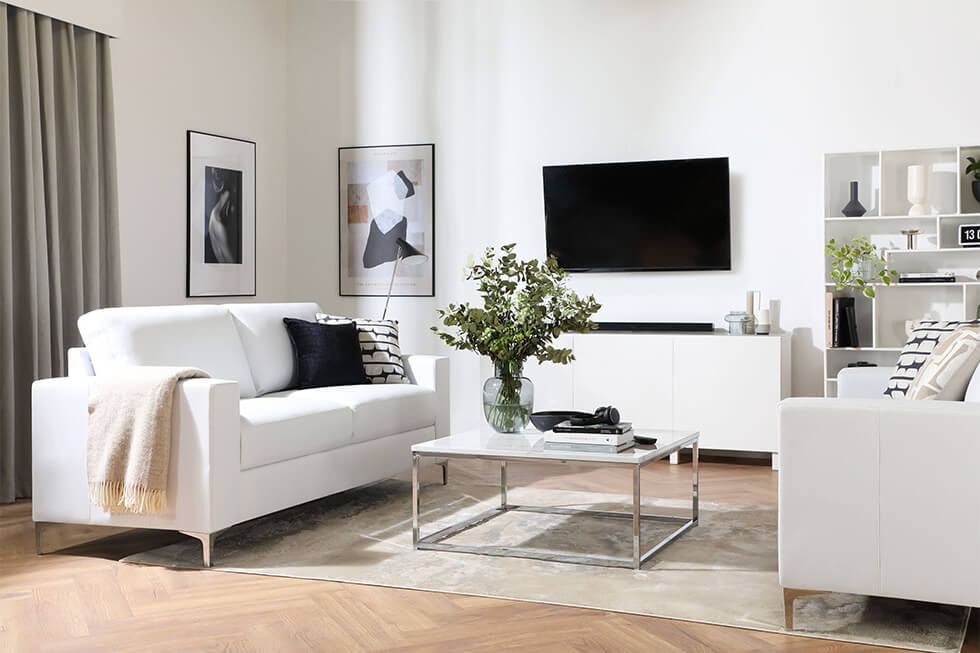 The absence of colour in monochrome interiors doesn't mean you can't have fun with your cushions. "If you're sticking to a black and white palette, pick out patterned cushions for a cool, modern style," suggests Rebecca. "This could look like stripes, geometric prints, animal motifs – anything goes if you're willing to experiment."
Introduce a cosy, wool throw in a neutral colour to soften the space further. For a neat and tidy look, fold and drape the throw over the sofa arm.
Styling your couch is an easy, inexpensive way to refresh your living room and to make the space feel warm and inviting. Start using these expert tips today to dress your sofa with throws and cushions. Whether you prefer muted neutrals or bold prints, use your cushions and throws to experiment with colours, patterns and sizes. Looking for more inspiration? Read our guide to colours that go with a grey sofa for additional decorating tips and ideas.