Stay in and stay well: 7 ways to make wellness a priority at home
Create an oasis of calm with these 7 design-inspired tips to improve wellbeing in your home.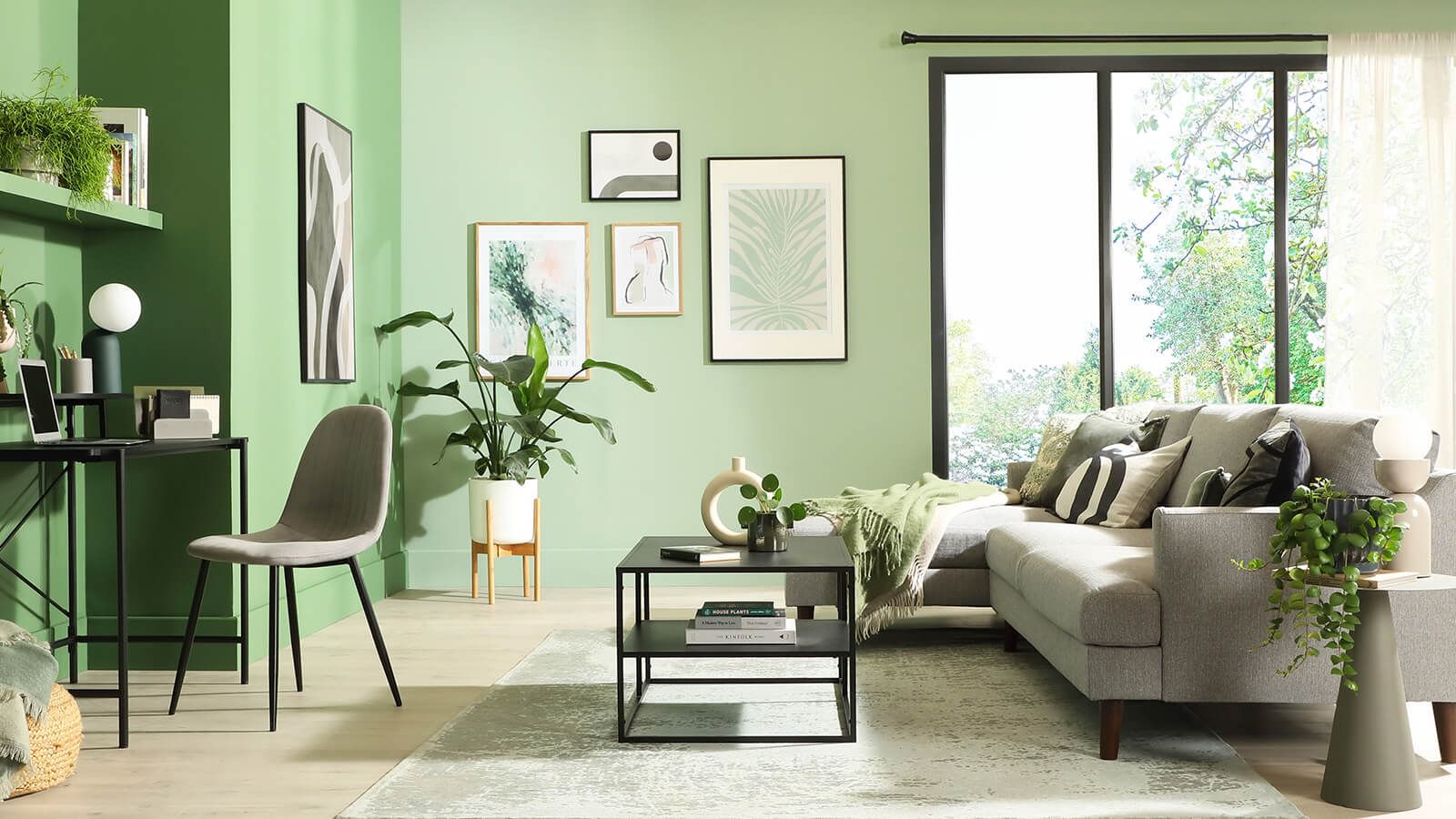 With many of us staying in more than we used to, it's more important than ever that our homes feel like sanctuaries… calm spaces that we can turn to, and feel good in. Which is where the mindful living movement enters the picture.
Focusing on elevating our quality and satisfaction of life, here are 7 design-inspired tips to incorporate wellness into your home.
1. Use colour psychology to soothe your home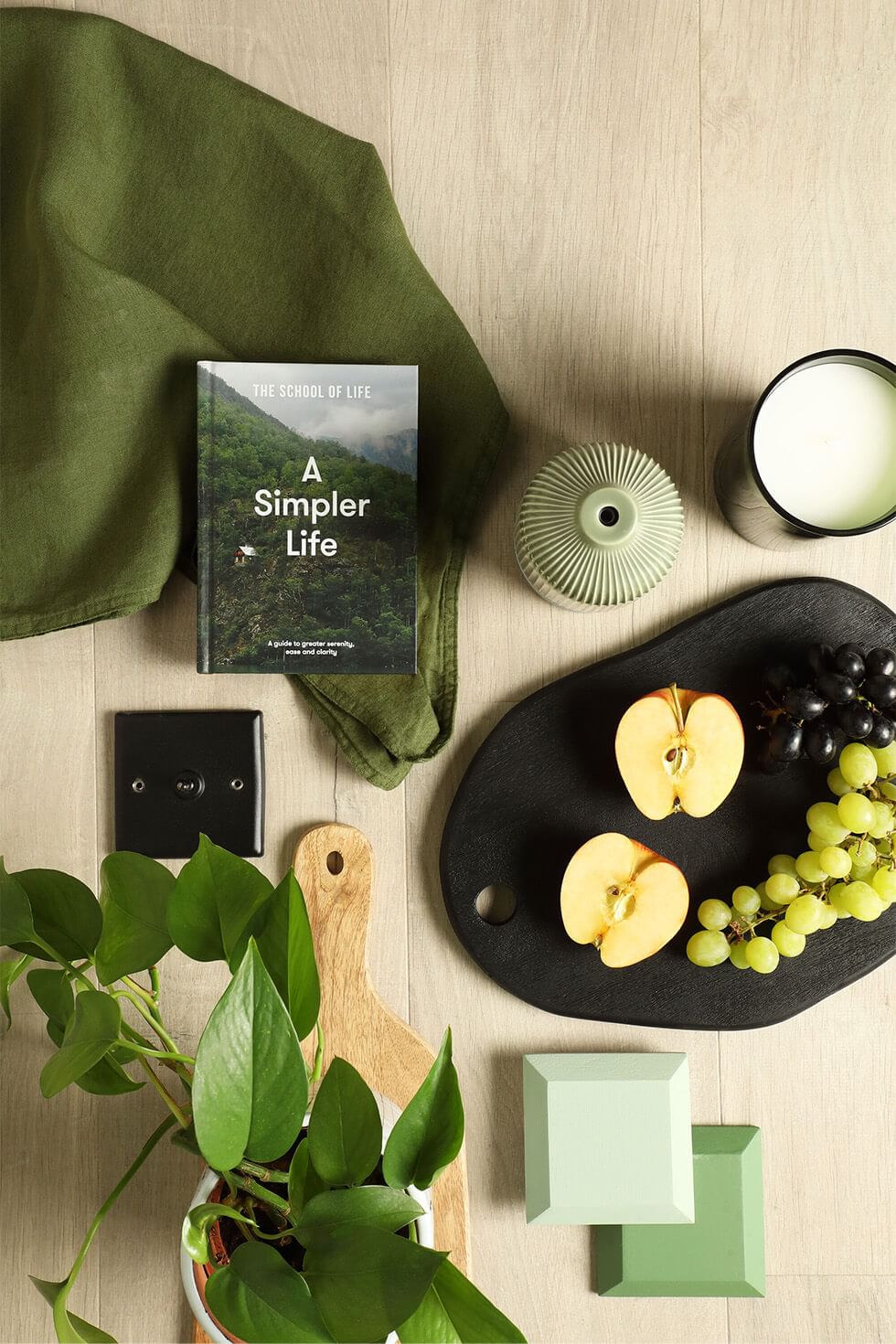 Have you ever looked at a colour that immediately made you calm and you wanted to look at it longer? Colour psychology and its effects are as real as a massage you'd get at the spa - it really can help us relax. When choosing a colour palette for a specific room, it's important to know what emotions the colour evokes - whether it's energising or grounds us. For example, choosing a green theme for the home or a specific room will invite peace and calm while reconnecting us to the present moment.
2. Let the natural light in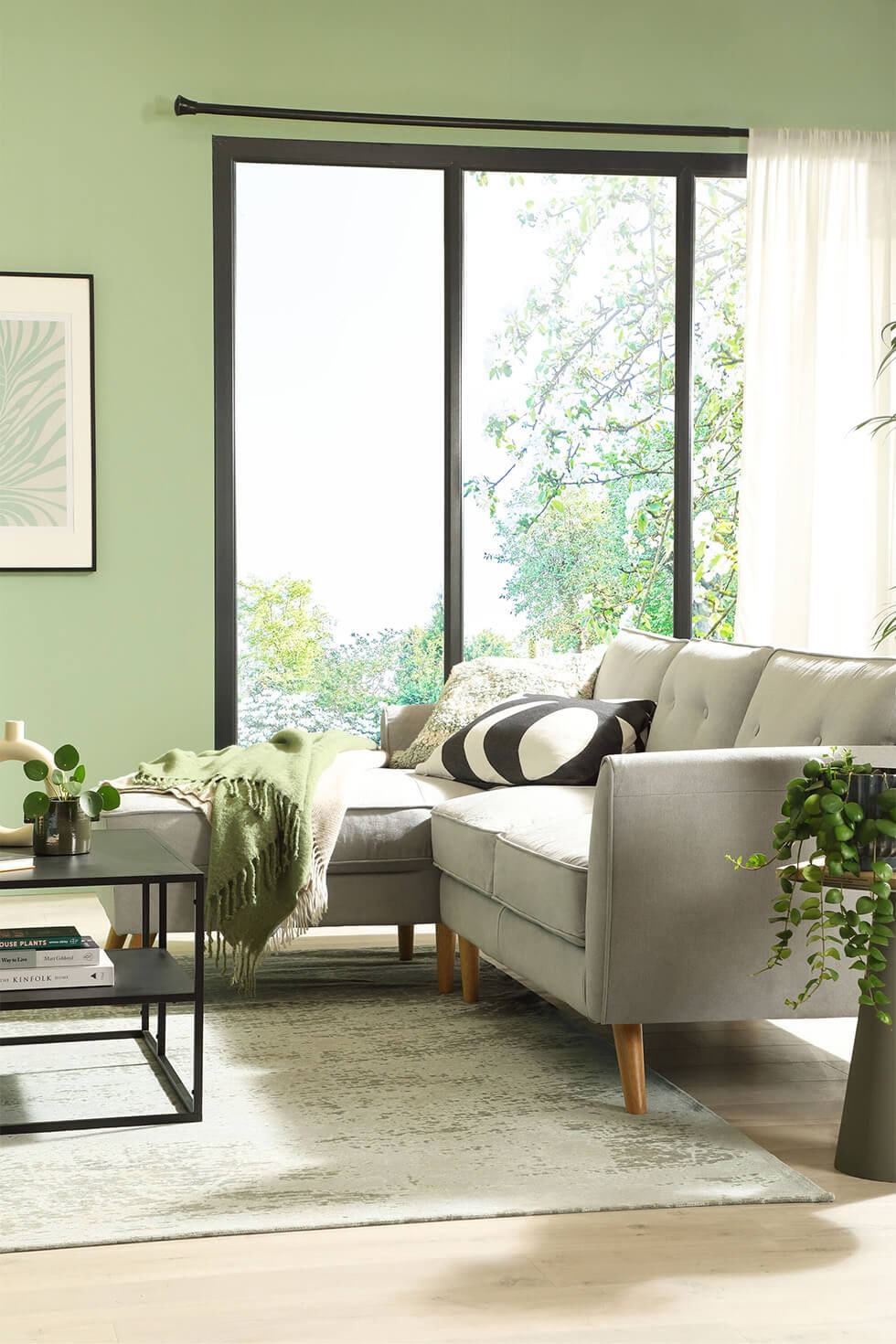 Natural light helps fight depression and can help reset a confused circadian rhythm. Take this into account when you're planning your home layout, especially in areas that focus on relaxation such as your living room or bedroom.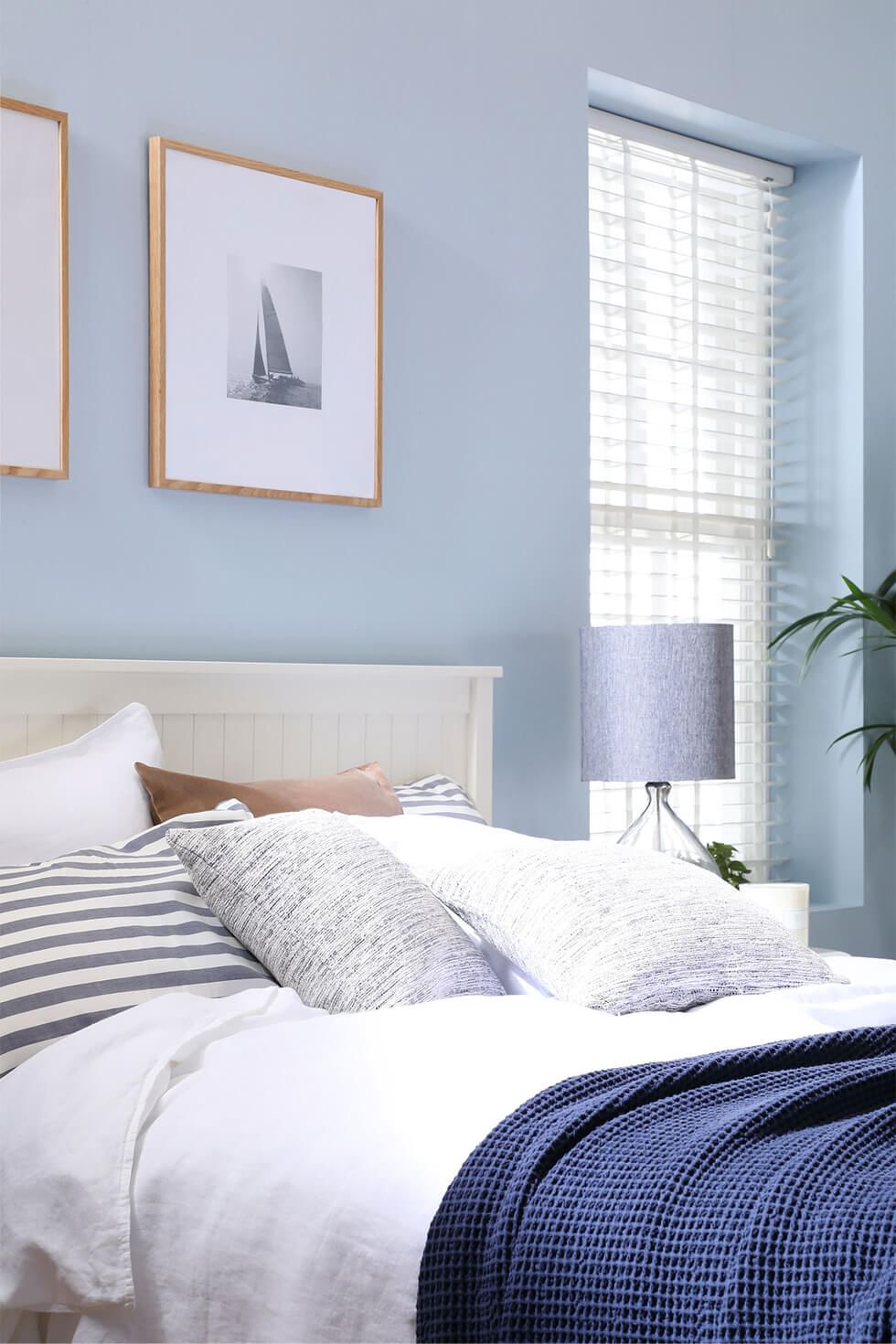 If your home has limited access to natural light, lean towards warmer hues when selecting artificial lights. Light dimmers are versatile options that can be especially helpful in furthering mindful living-inspired home design. When it's time to wind down and relax, dim the lights slightly to create a warm and cosy ambience.

3. Opt for natural materials when decorating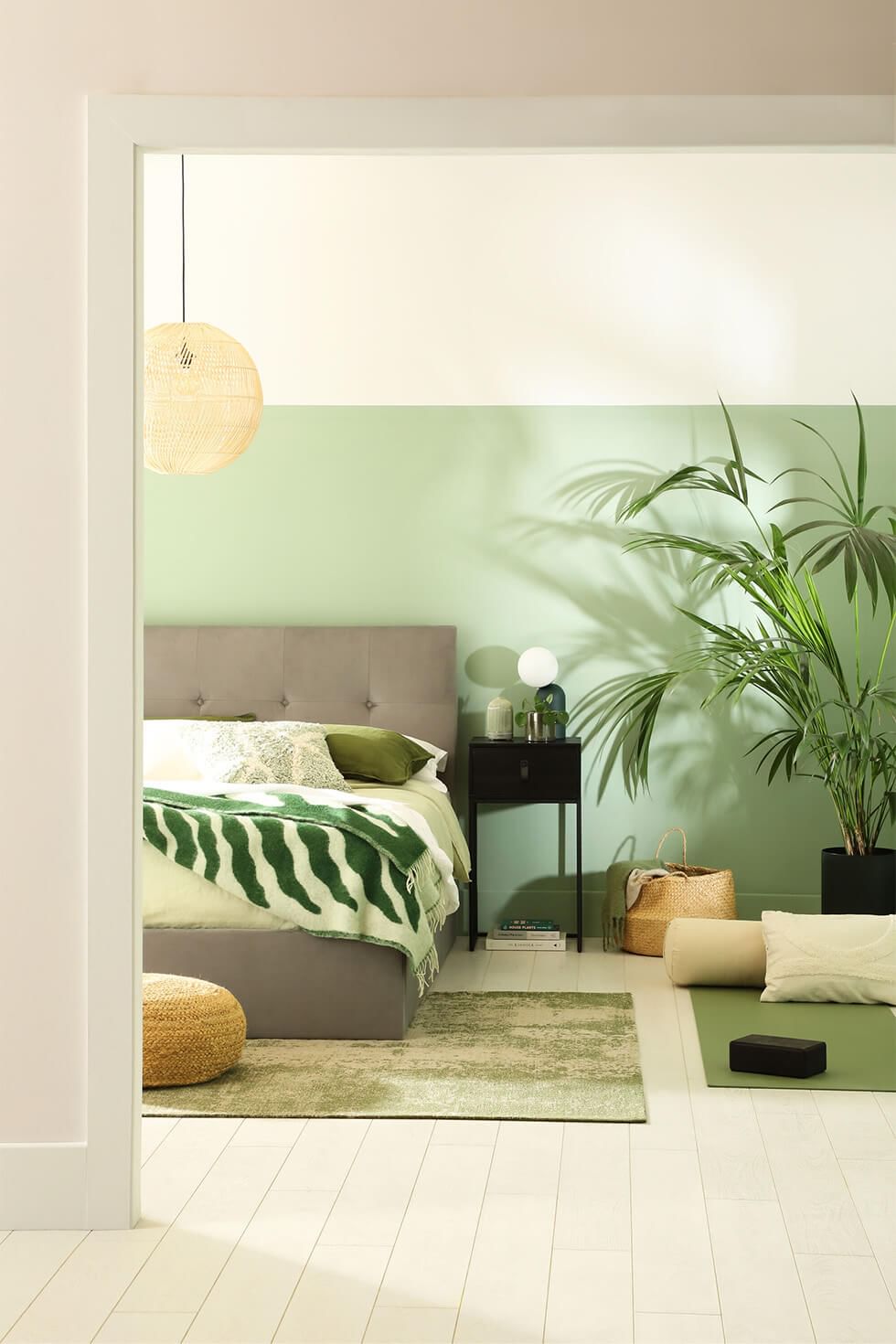 Incorporating natural materials in your home not only looks good but is also a sustainable addition to your home. Just like a day spent walking outdoors or by the beach, having furniture made from natural materials will make us feel calmer and more centred.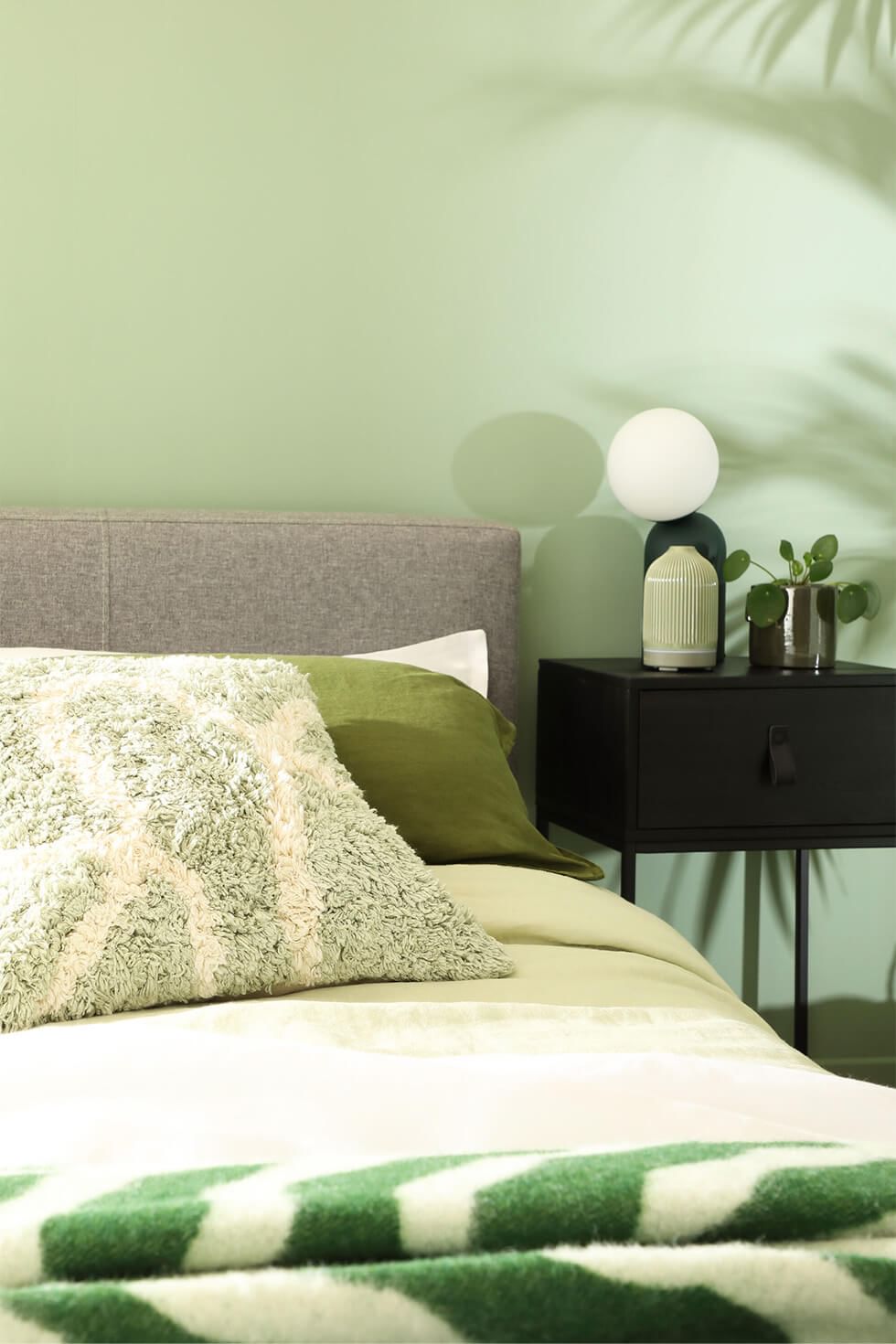 Choose fabrics made from cotton or linen as they are breathable and easy to wash. To continue the natural theme, pick furnishings made from wood, rattan, or ceramic. The warmth and rawness of their surfaces contribute to a design that has a tranquil, back-to-nature vibe.
4. Choose furniture with round silhouettes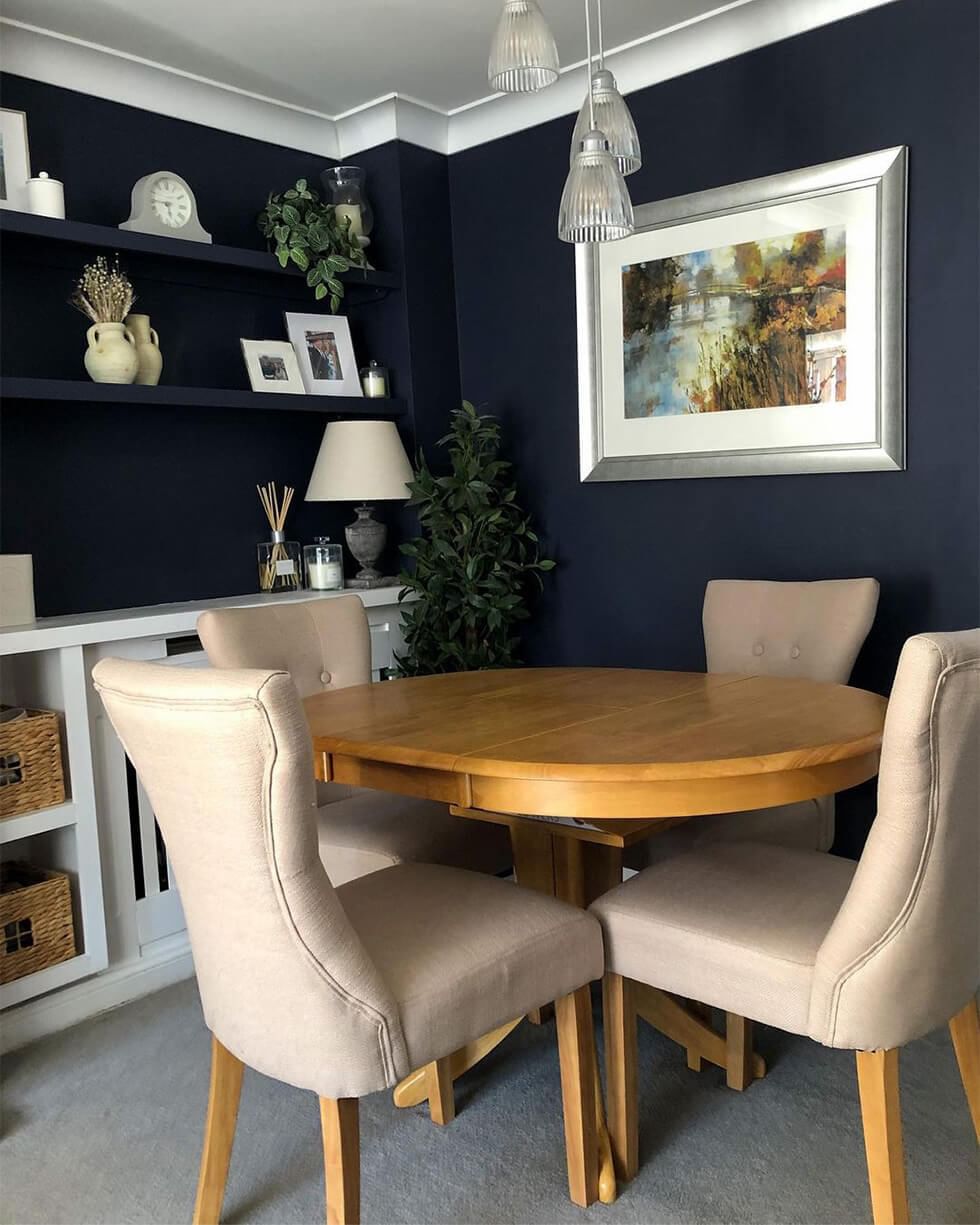 Aside from colours and materials, studies have shown that round or circular shapes provide a feeling of security and reassurance which has a positive impact on our wellbeing. Rounded furniture such as a dining table or lighting fixtures makes the space feel more welcoming as they appear softer compared to sharp corners.
Circular shapes also add an architectural element to the decor as they prevent the room from looking too overdone. This will make the room feel more cohesive and highlight it as an important design element.

5. Bring the outdoors in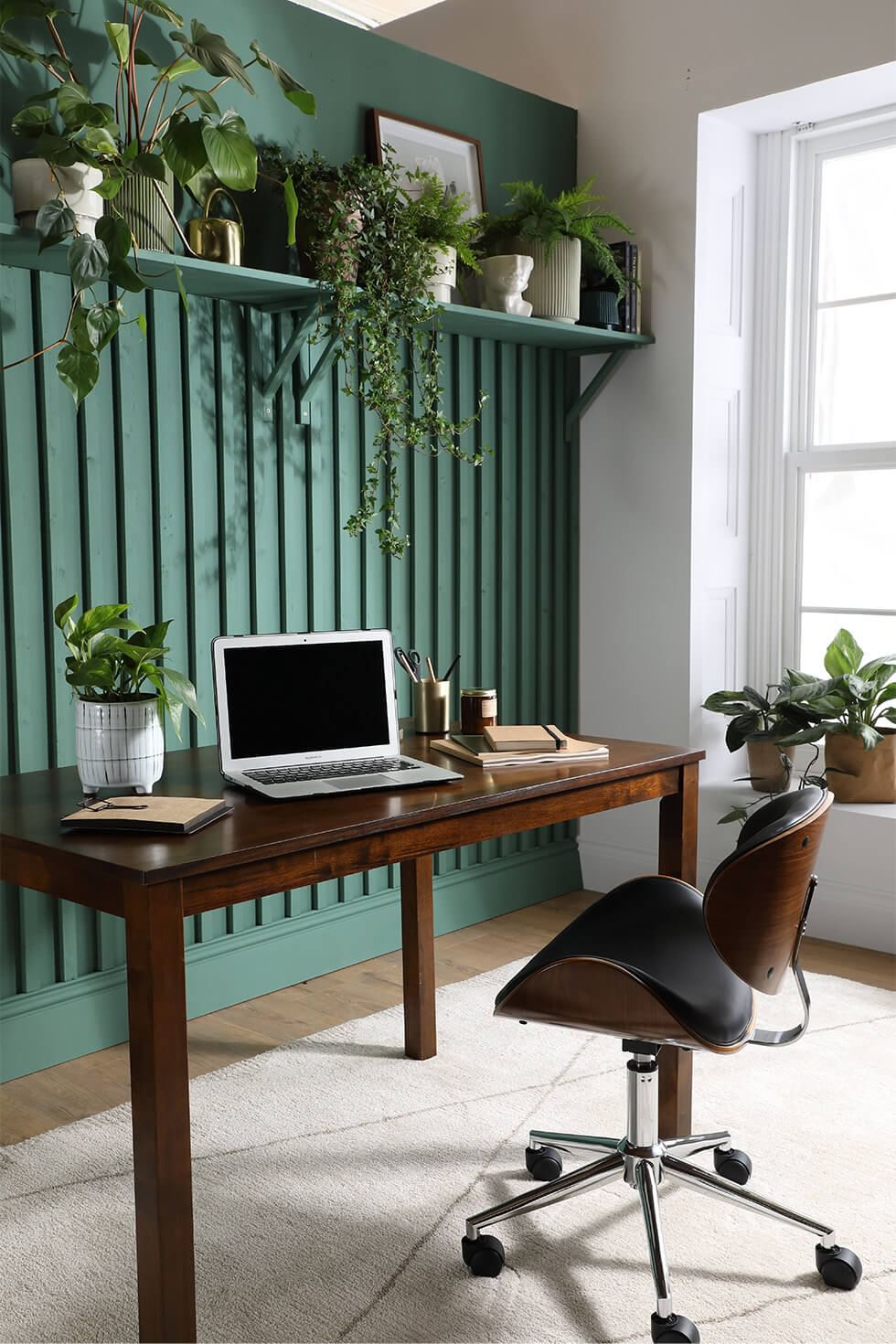 Inject a little wilderness with leafy, trailing plants to create a tropical-inspired ambience. Besides making the air fresher, the plants' lush green colour is soothing to the eyes after a long day of working with screens.
By combining a relaxing colour palette, natural materials and indoor plants you have made big steps in bringing wellness into your home.
6. Add personal touches to your decor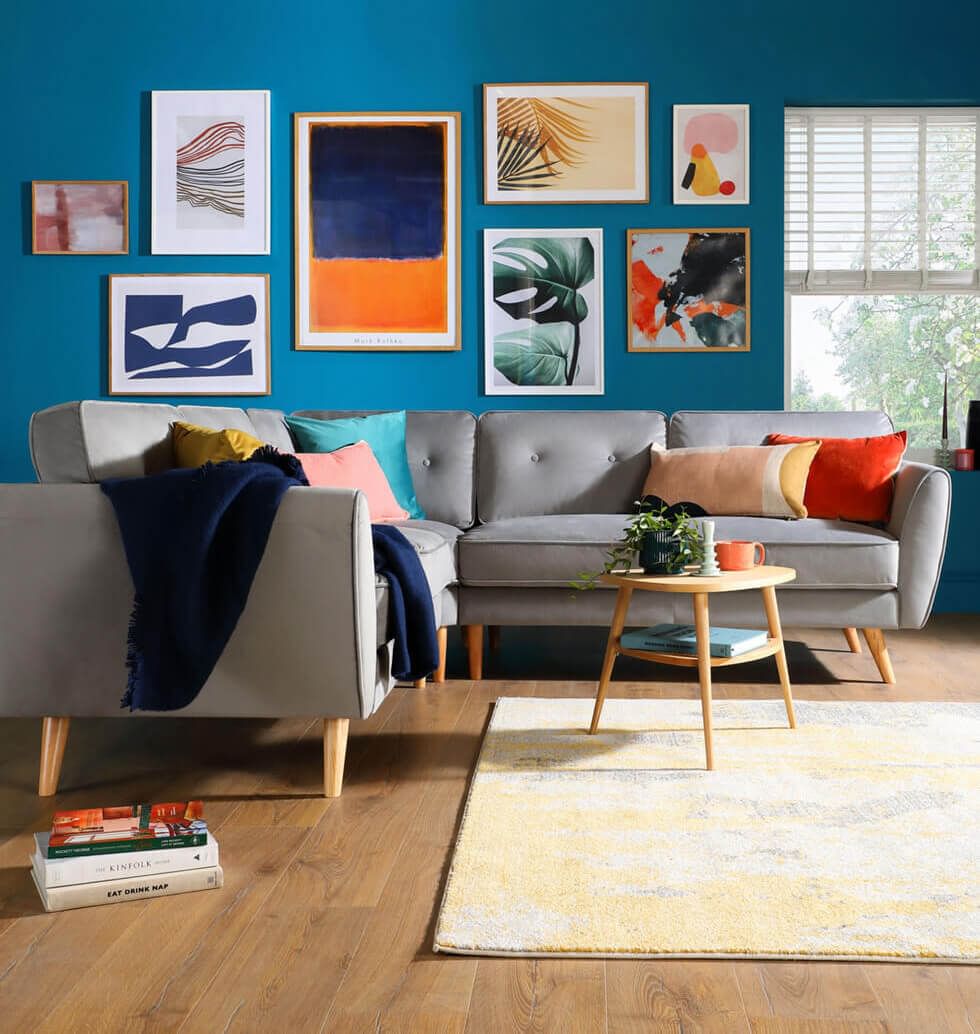 Whether it is decorating a gallery wall or knitting a throw for your sofa, incorporating personal touches is a fun way to enhance your decor and give it a unique touch. A good tip here would be to display something you are especially fond of such as a painting you bought on your travels or the DIY furniture piece you made together as a family. The more personal touches you have in your home, the more at peace you will feel.

7. Create a relaxation corner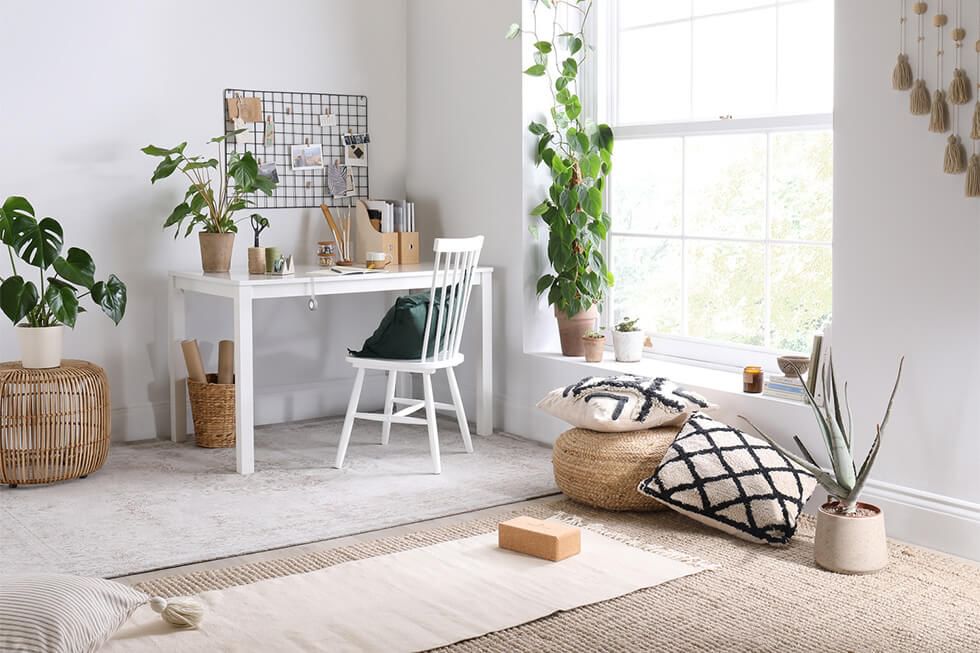 Allocate a corner dedicated to relaxation that will prioritise a little me-time and self-care. A little nook will do; you'll only need enough space to practise your preferred stretches. Fit it out with a yoga mat or thick rug for comfort. And if you have a work desk at home, it's a good idea to carve out a zen zone within the same room for quick stretch breaks. A space that embraces disconnecting and being present will likely become a favourite spot in the home!