Shared bedroom ideas for small rooms
From colour palette ideas, room divider tips to storage options, discover these shared bedroom ideas for kids.
Even though children's bedrooms are fun to decorate, it can also be challenging when two kids are sharing a space. Every child wants their own privacy but at the same time it is important for them to learn how to share and adapt when space is limited.
The key to decorating a shared bedroom for your kids' is to be flexible and creative while taking into account their hobbies and interests. From colour palette ideas, room divider tips to storage options, discover these shared bedroom ideas for small rooms.
After you've read our shared bedroom ideas, browse our range of bedroom furniture to get started on decorating your children's bedroom.
1. Zone a shared bedroom with paint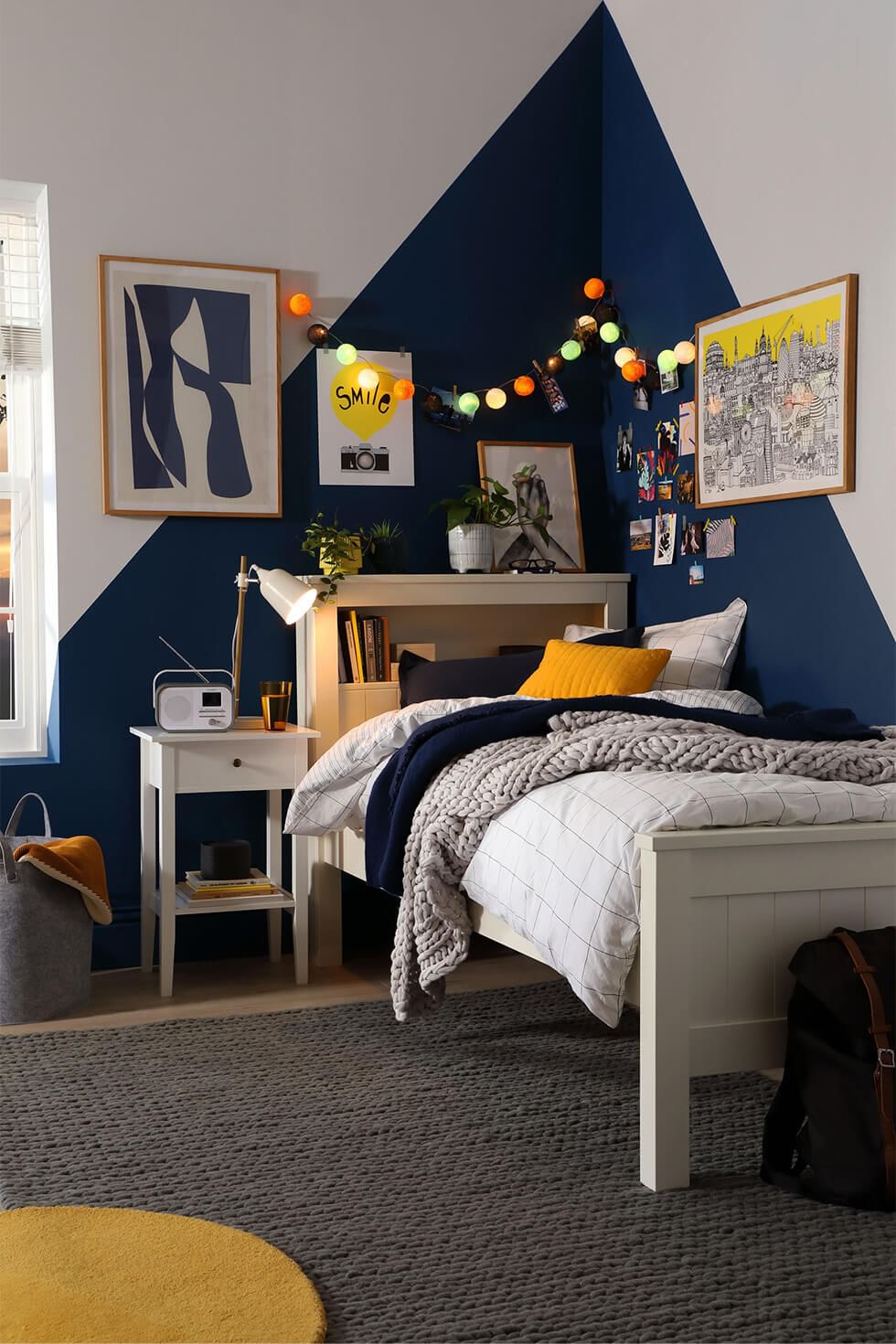 Create separate zones by dividing a shared bedroom with paint. This tip is key especially when a brother and sister are sharing a bedroom. Start by choosing a bold geometric pattern like a pyramid shape for one corner of the room. Place one bed next to the feature wall to zone the space.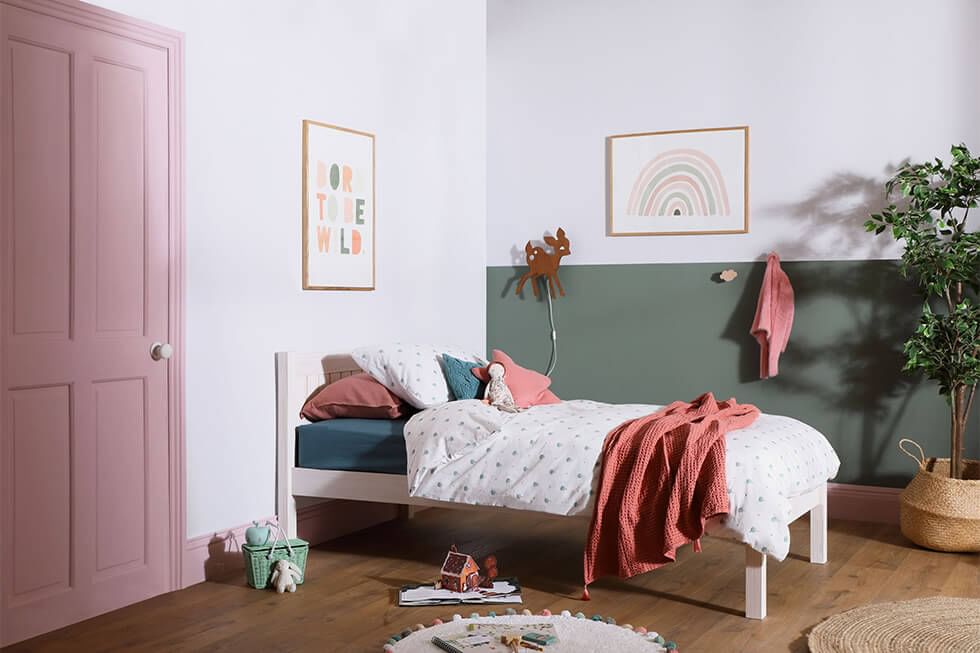 Pick another colour for the other side of the room to make the two corners feel like separate bedrooms. If the other side of the room is for your daughter, brighten up the room with light, cheerful touches like colourful cushions and artwork.

2. Colour block a shared bedroom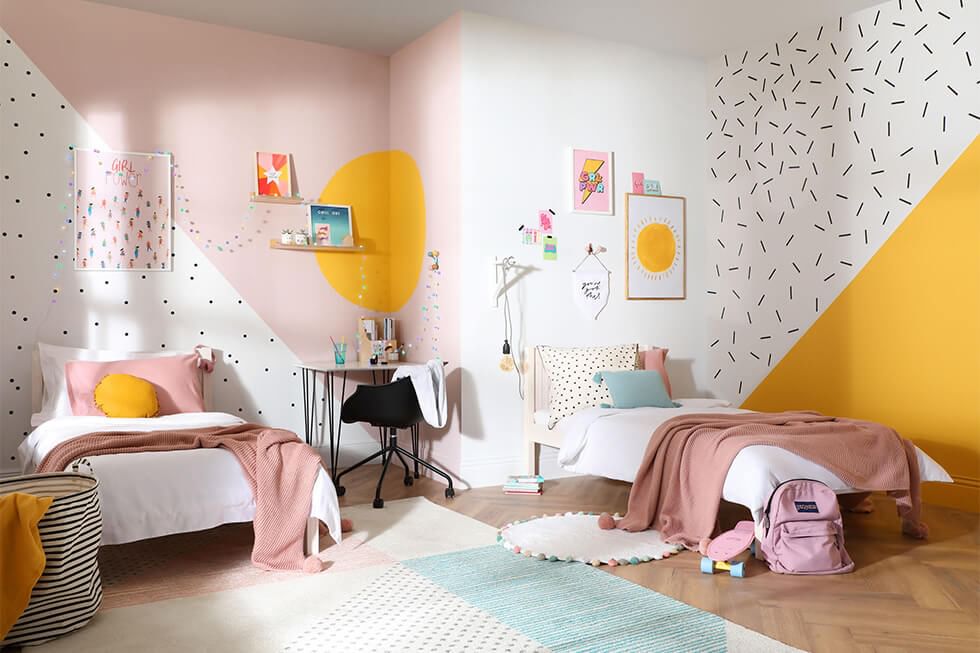 On the other hand, you can also use paint to make a shared bedroom feel cohesive. Choose bright colours such as pink or yellow along with black accents to create a bold wall pattern. Keep the rest of the décor simple with white wooden beds and a cosy rug.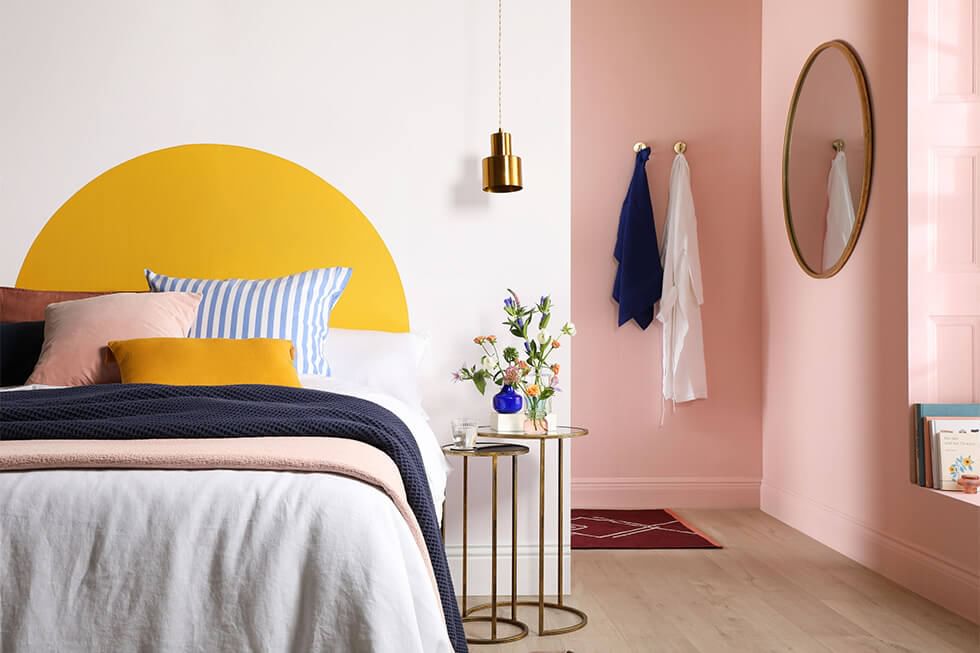 For a more pared-back option, you can colour block a shared bedroom with a painted arch feature wall. You can do this for both beds to create the illusion that they have bright 'headboards'. Choose a light colour for the other walls to soften the vibe of the room.
3. Pick a theme for a shared bedroom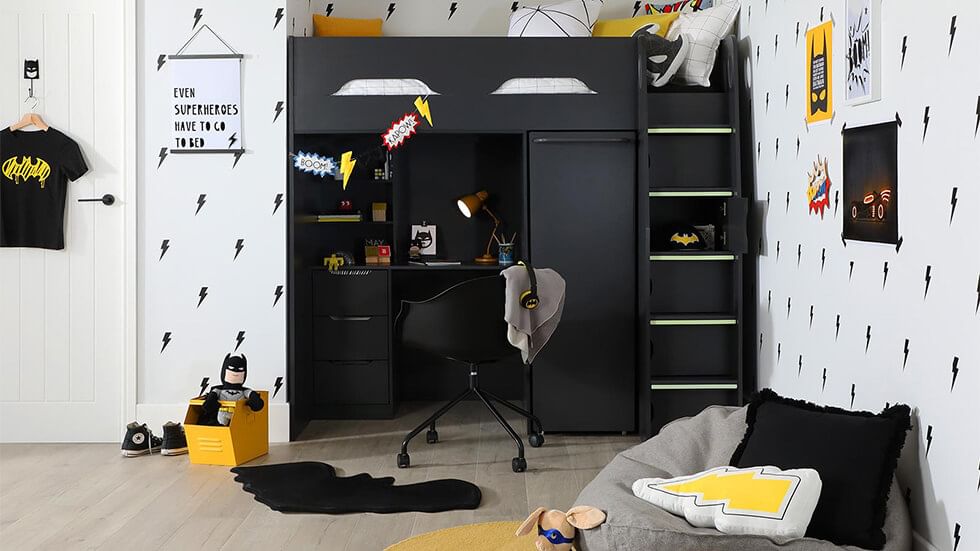 Indulge in your kids' fantasies with a superhero-themed bedroom. Go all out with lightning bolt motifs on the wall and high sleeper beds inspired by the Batmobile. Since it's a shared bedroom, you can turn one side of the room into a Batman theme and Superman for the other.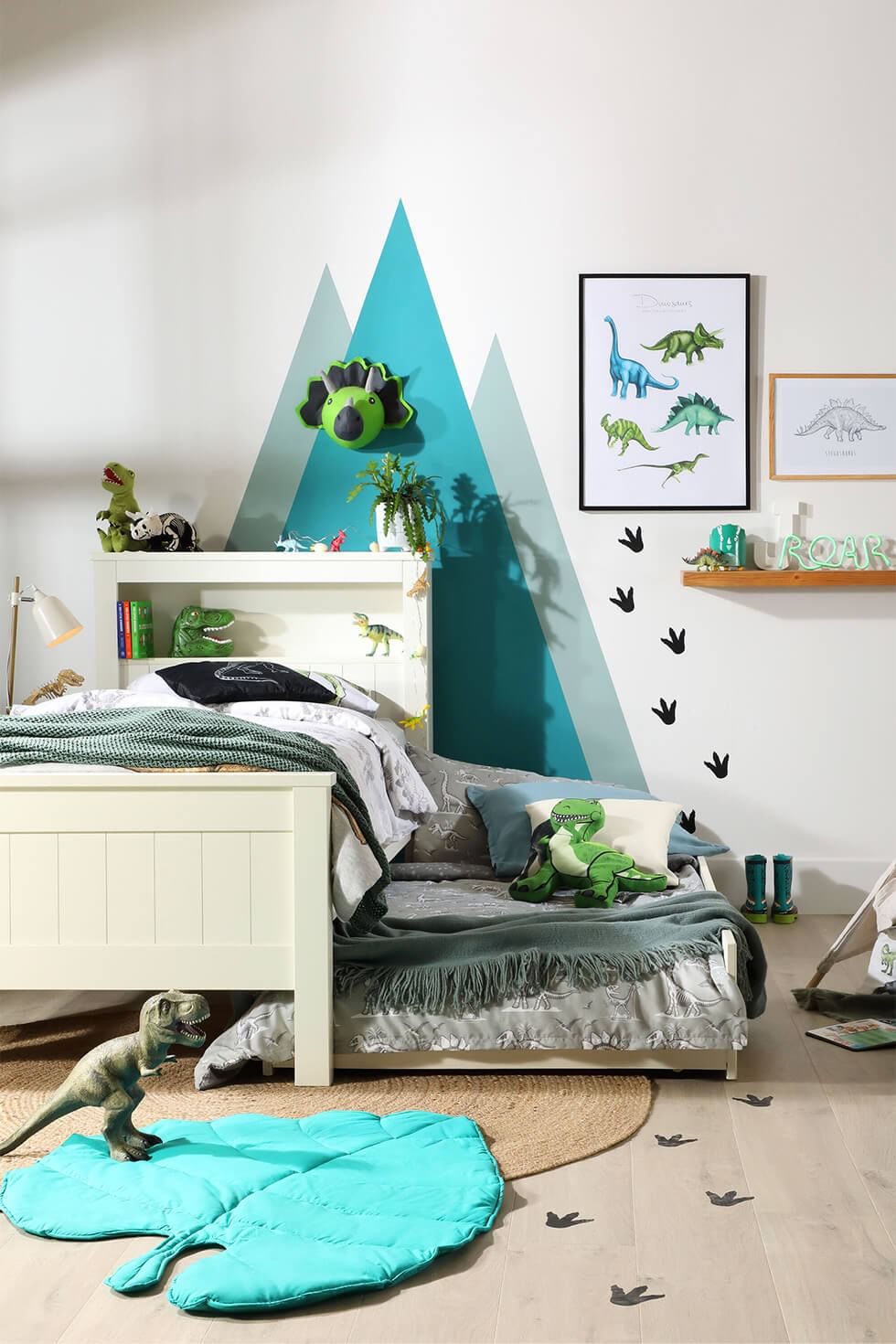 Another shared bedroom idea is to transform your kids' bedroom into a dinosaur-themed space complete with mountain murals and dino footprint decals. Make them feel like they are camping outdoors with trundle or bunk beds which are also a handy solution when they have sleepovers.

4. Inject Scandi Vibes To a Shared Bedroom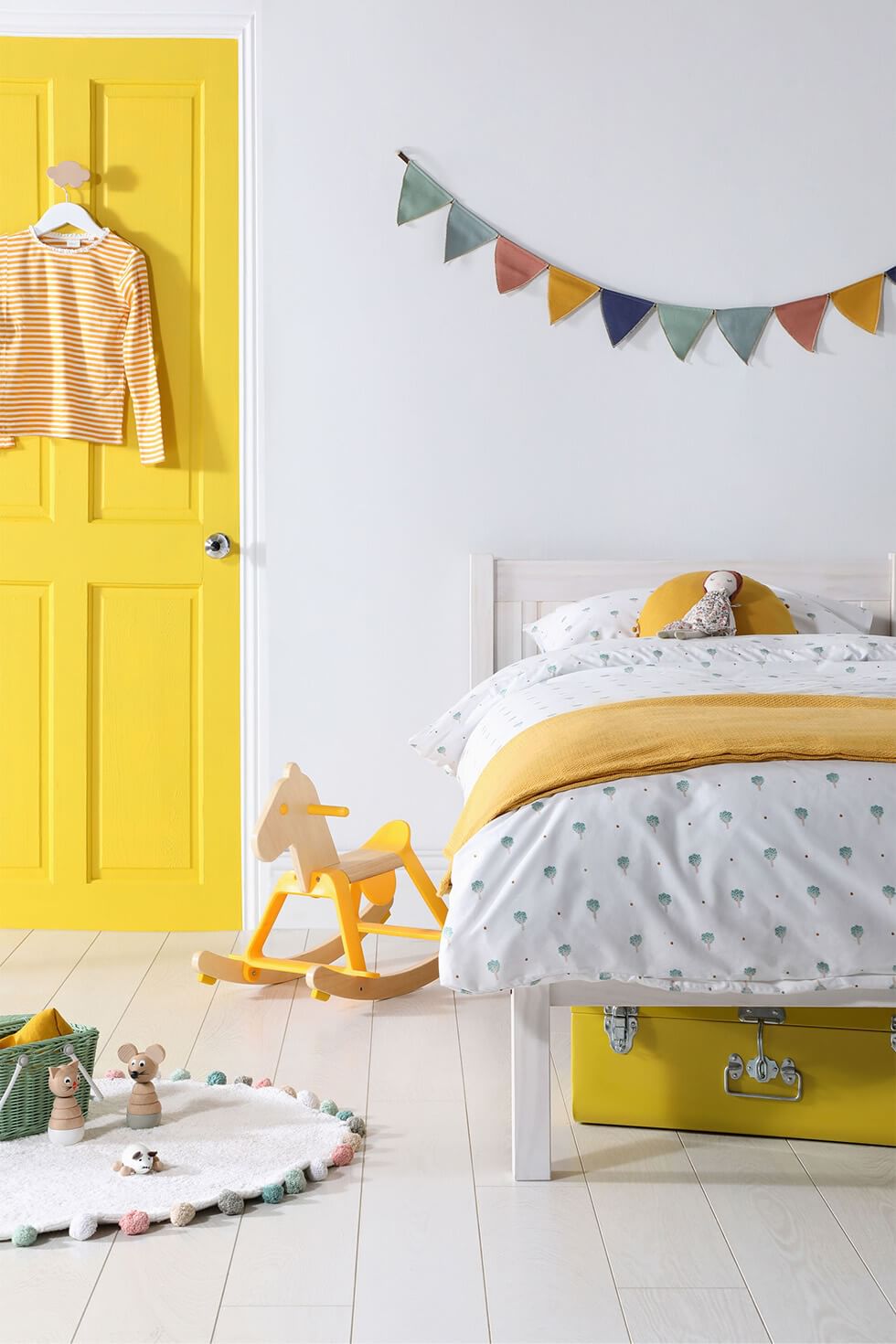 Known for its clean, simplistic (and joyful) décor, Scandinavian style is an ideal choice for a shared kids' bedroom. This interior style is a great shared room idea for a brother and sister. Start with a white backdrop and bring in playful pops of colour through an accent door or wall and toys. Pick a gender-neutral colour like yellow as the accent to inject a fun, cheerful vibe to the room. Complete the look with soft textiles like cosy bedding, rugs or a blanket.
5. Add Storage To A Shared Bedroom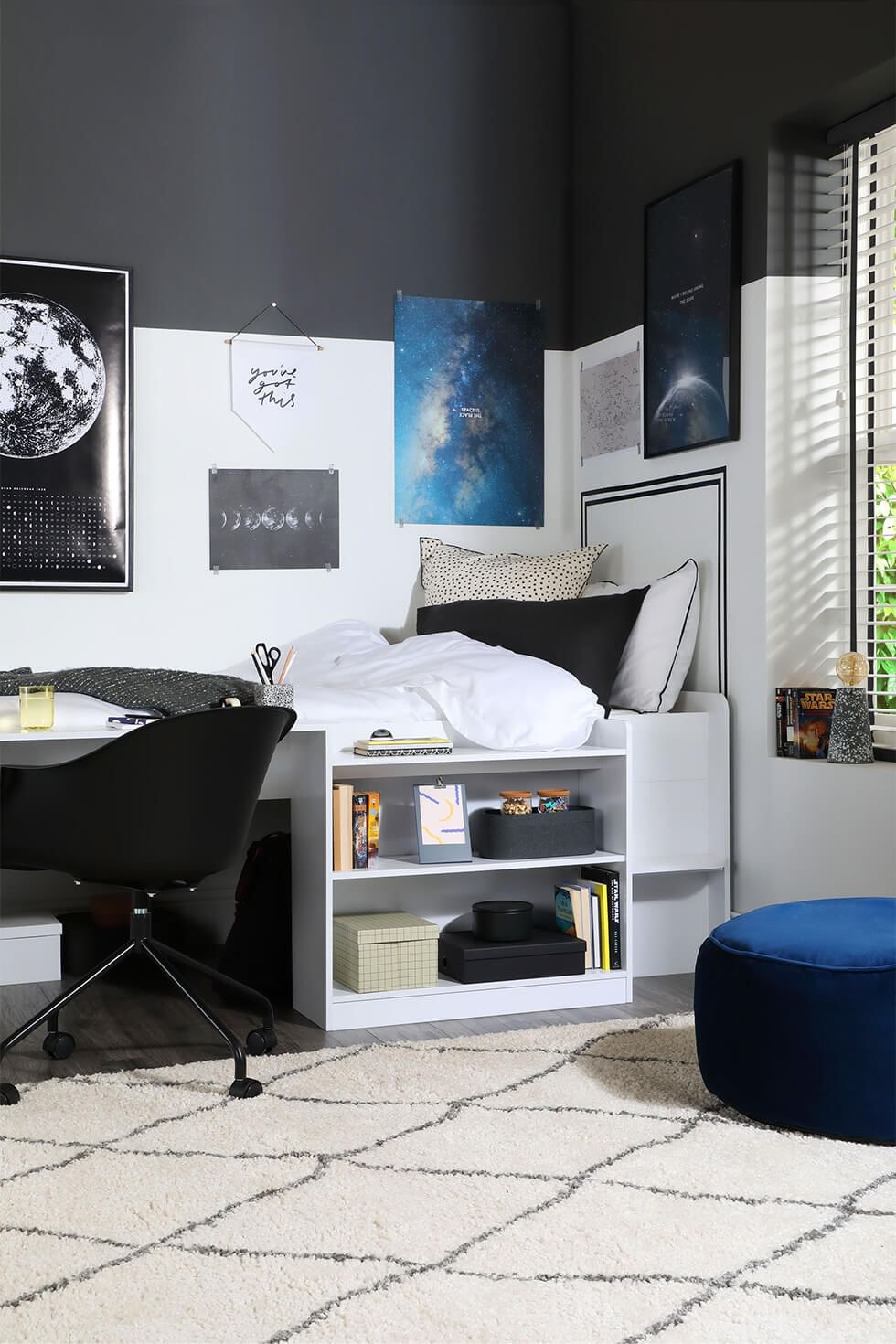 Sharing a bedroom can lead to an accumulation of toys, books or clothes so it's best to prevent clutter with built-in storage. Opt for multifunctional beds with a desk or shelving to save floor space. We love how this storage bed feels like a spaceship in this galaxy-themed bedroom.
Aside from storage beds, introduce a double dresser to accommodate more items. To make your dresser stand out, jazz it up with a pop of colour. Divide the dresser equally for each kid to make them feel like they have their own space in a shared bedroom.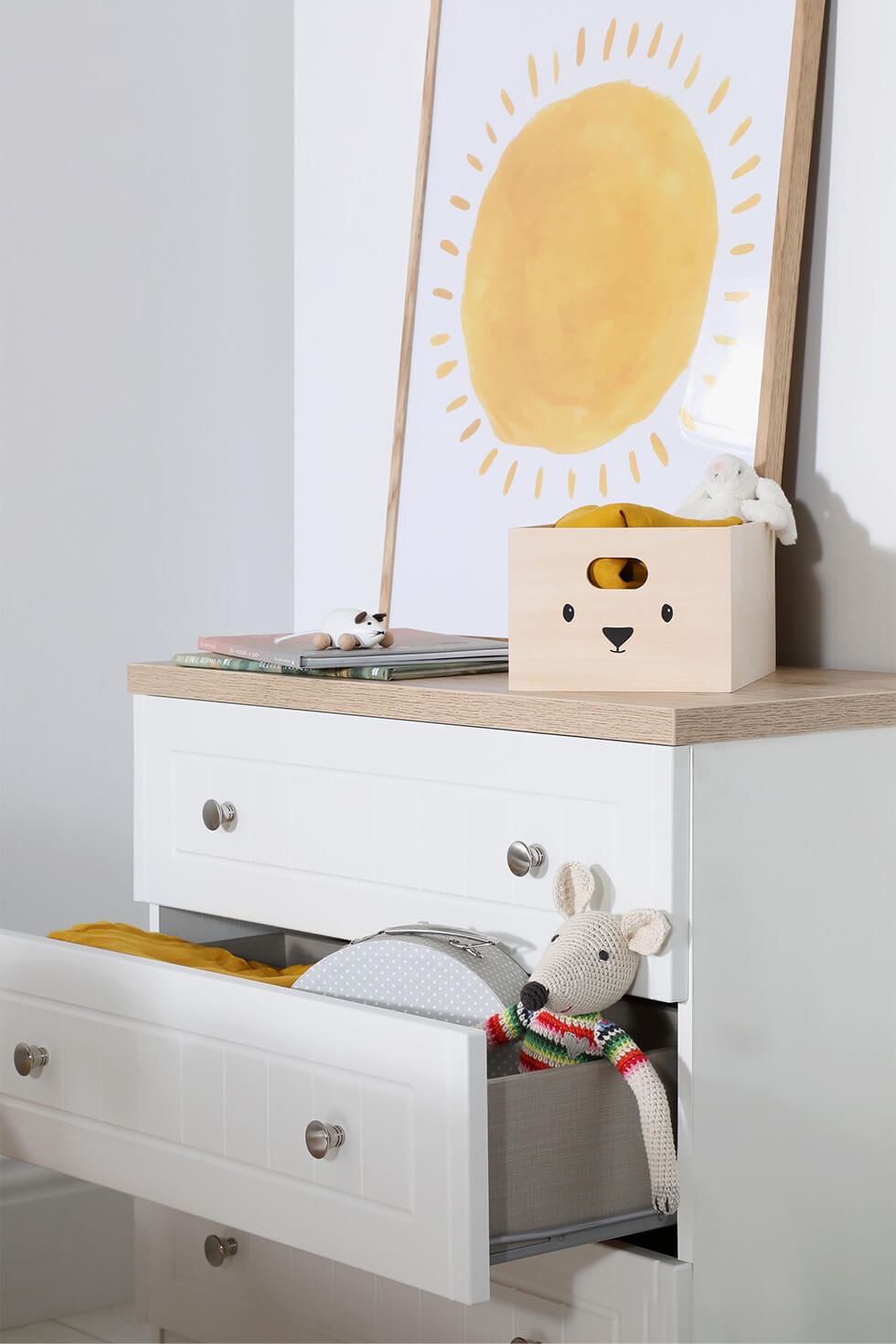 However if you want your storage to blend in with the rest of the shared bedroom, choose a dresser that matches the colour palette. Use the dresser to display artwork and to keep your kids' favourite toys within reach and off the floor.

6. Transform A Corner In A Shared Room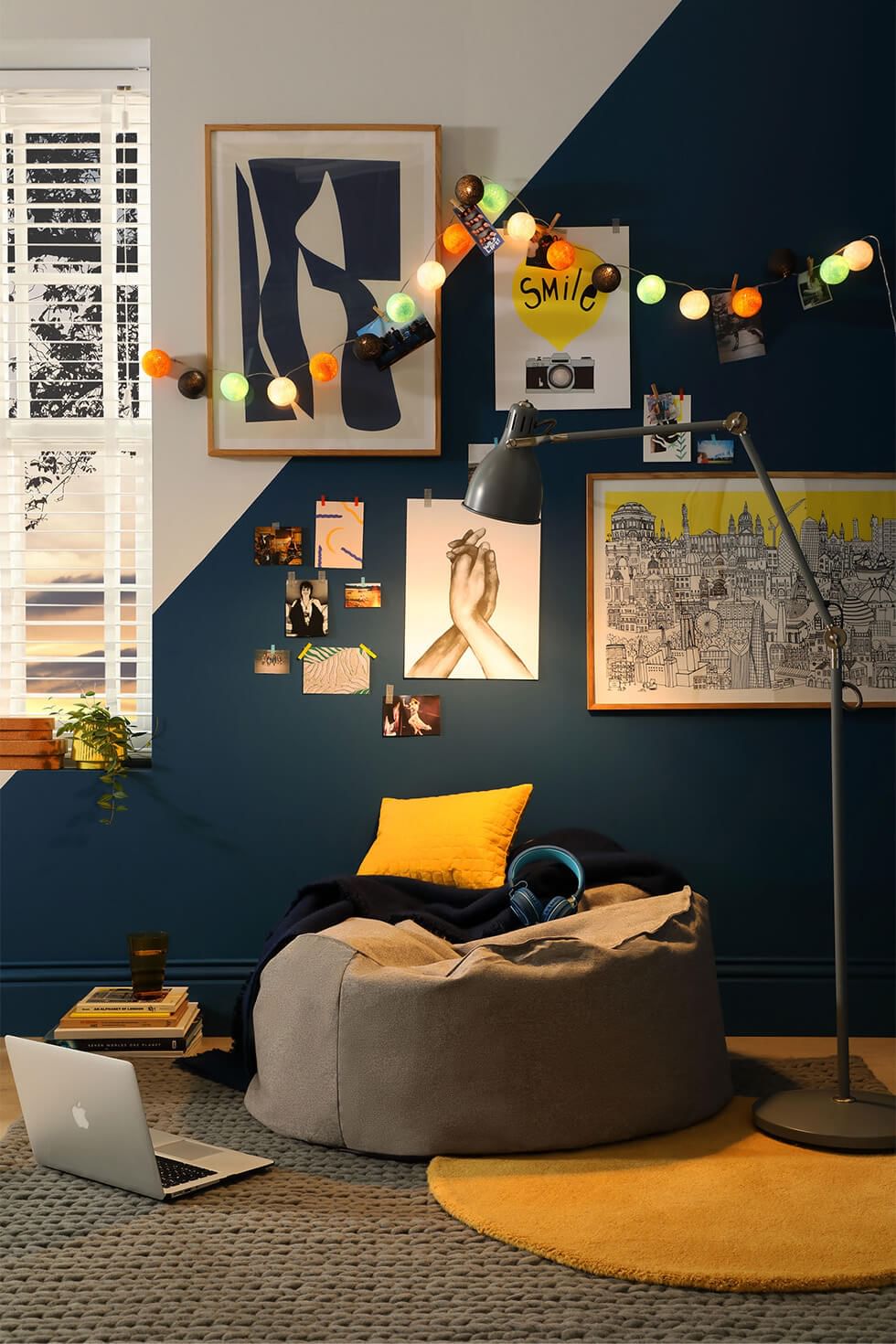 As your kids mature and their interests develop, they may want more than just a play area. Turn a corner of their shared bedroom into a chill-out zone with a bean bag and themed artwork. Bring in other relaxing touches like a standing lamp and a rug so they can listen to music or wind down with a book.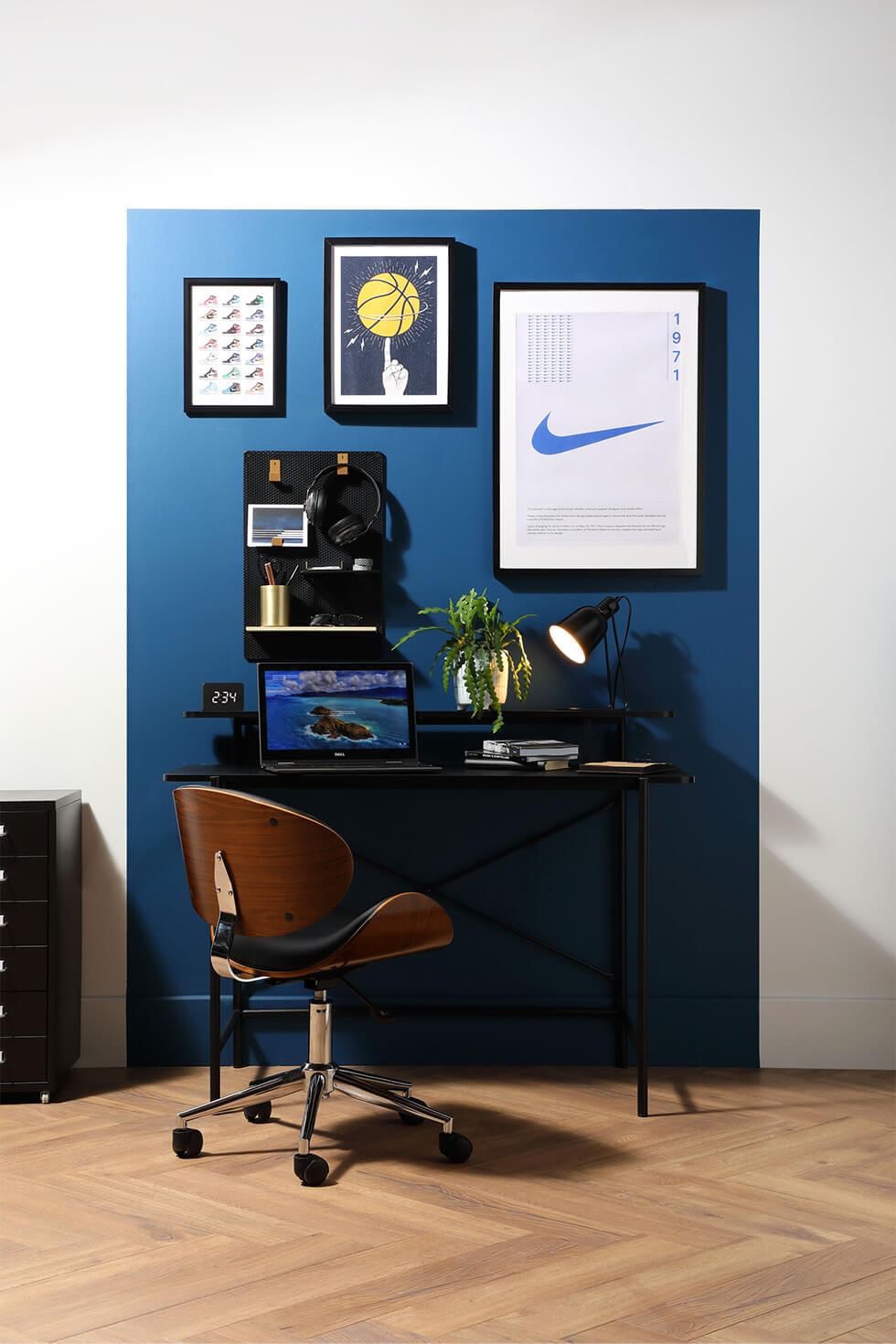 Another shared bedroom idea is to highlight their study area with a feature wall. Position the desk away from your kids' beds to avoid distractions. Style around the desk with motivational posters on the walls and choose a proper office chair for maximum comfort.
We hope these shared bedroom ideas for small rooms inspire you to give your kids' bedroom a makeover. Discover more layout ideas with our room divider tips. For more storage ideas, check out our guide on how to maximise wardrobe space to get started.