Self-care at home: 7 ways to create a mindful space
Introduce the practice of mindfulness to your home through calming interior design. Here are some tips on how to get started.
There's no denying it: modern living can be hectic and filled with pressures, which is why it can be helpful to have an oasis in the midst of all the noise.
Offering an antidote to daily hustle and bustle, mindfulness has become an important tool to manage our mental and physical wellbeing. What better way to focus on the present than by starting at home? Here are some tips on how to give your space a mindful update.
1. Embrace functional design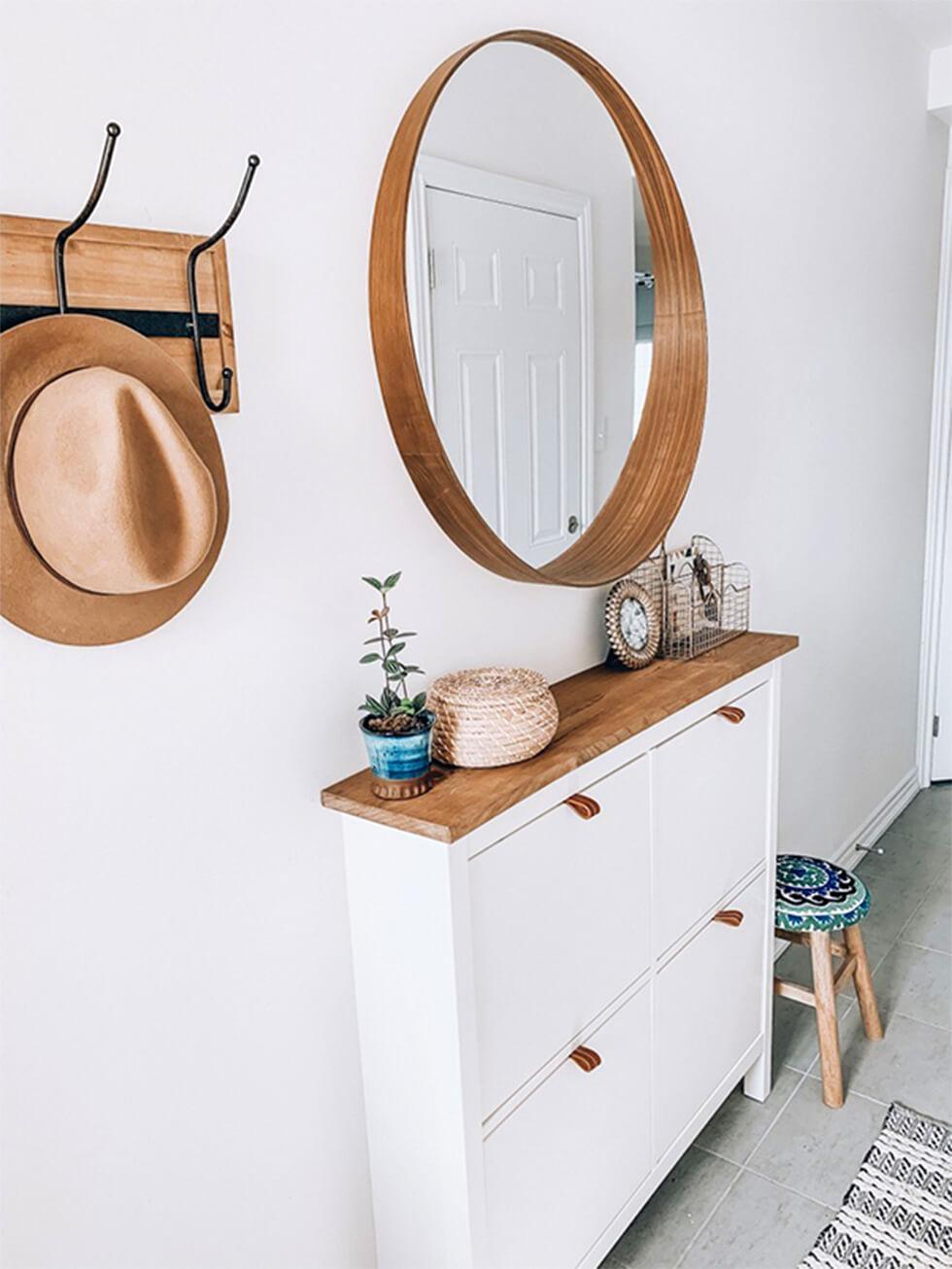 Incorporating everyday living habits into interior design is a key element in bringing mindfulness into the home. Do you move around your home with ease or do you feel that there is an area which you are not happy with? This awareness acts as a guide on whether you need more functional elements in your space.
Making your home more organised is the first step to creating a sense of calm. For example, introducing more storage in the hallway for shoes that are lying around or a mug holder in the kitchen where you make your morning coffee are practical ways to tackle clutter. At the end of the day, your home should cater to your needs instead of making you feel stressed.
2. Create a relaxation corner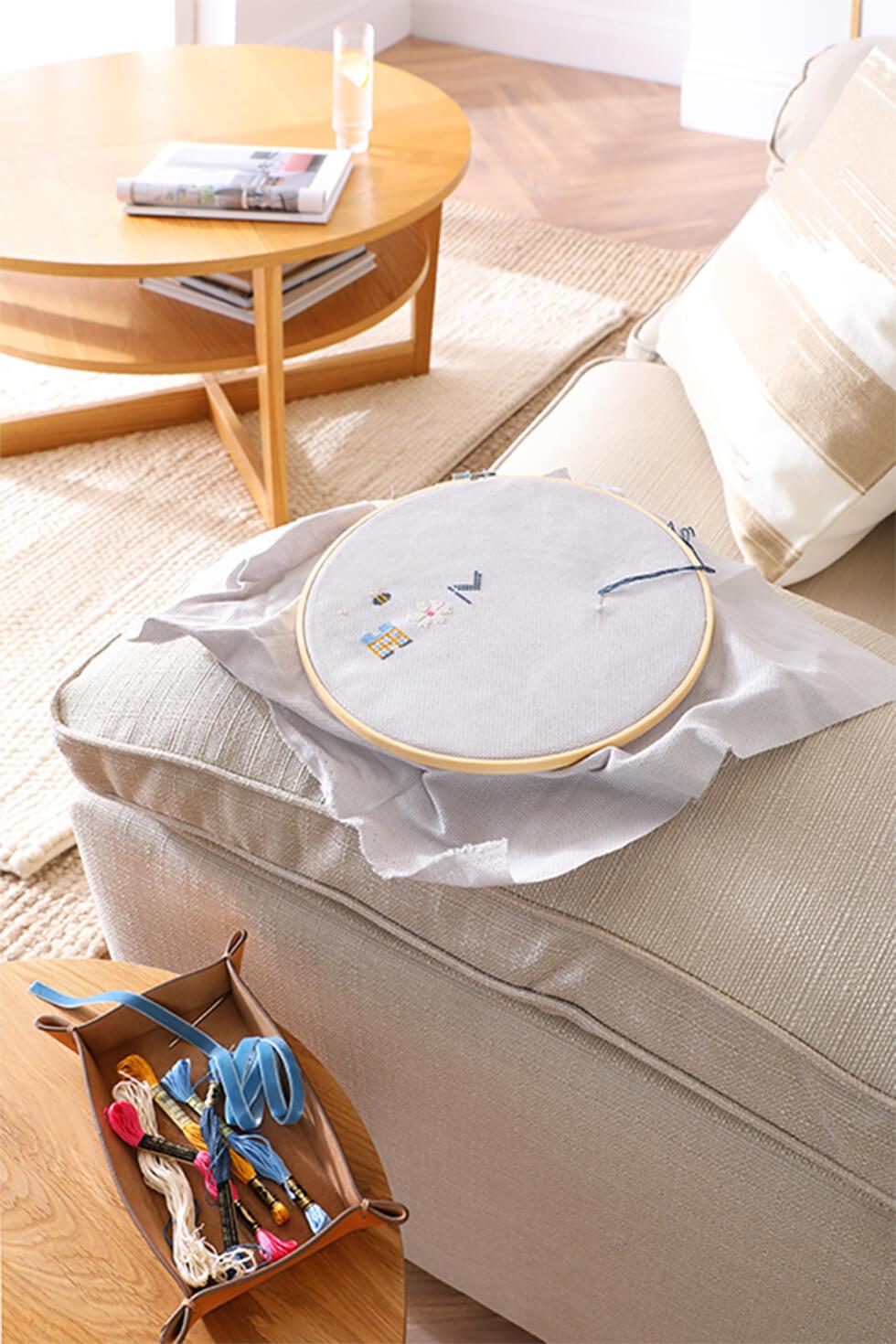 With more time spent at home, focusing on activities that help you unwind is a good way to practise self-care. A dedicated corner for relaxation allows you to spend more time with your hobbies or simply to just destress.
If it's reading, cross-stitching, or just watching TV, pick your favourite spot and decorate around it. Make comfiness a priority by choosing pieces that you can relax into such as a comfy sofa or cosy throw. Surrounding yourself with hobbies allows you to recentre and focus on the present.
3. Separate private and professional spaces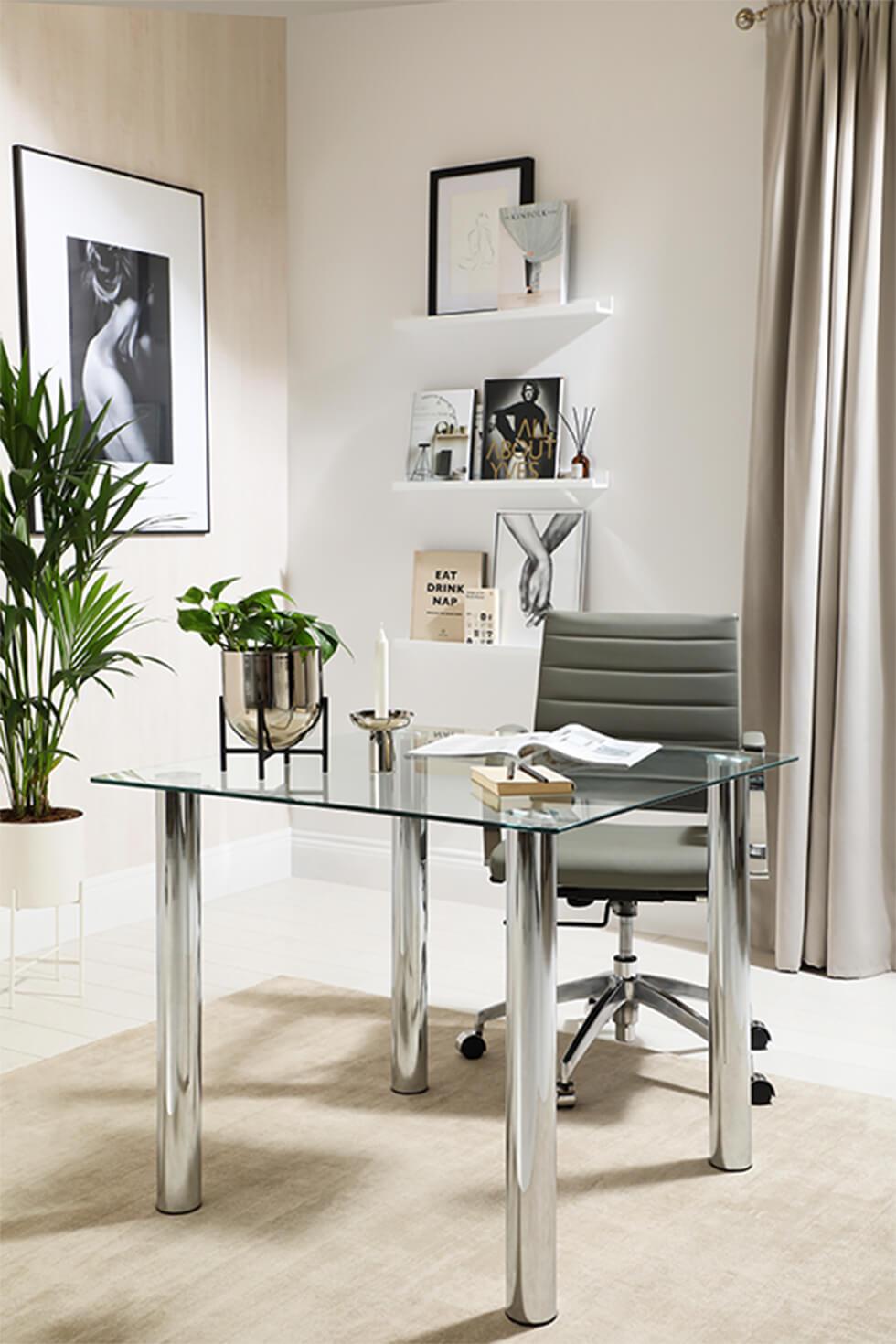 Once you've got a personal relaxation spot in place, set up other designated areas to create healthy boundaries. As more of us are working from home, separating private and professional spaces will help make the transition easier for other people you might be living with and encourage a healthy work-life balance. If you have an extra room, a home office allows you to be more productive and work without interruption.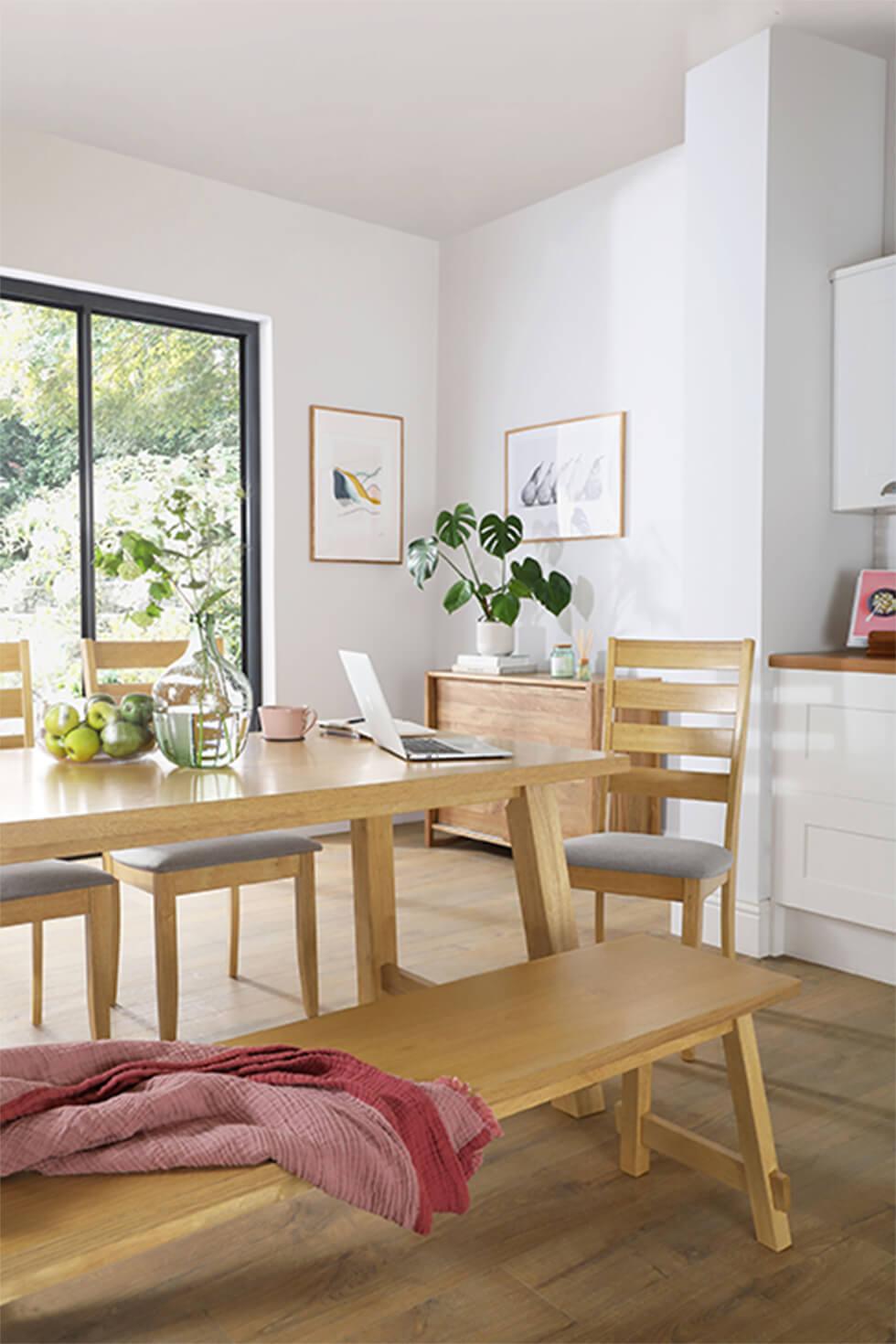 However, if there isn't enough space, make use of multifunctional furniture such as a dining table. It can be your work desk during the day and cleared away and set for dinner at night.
4. Add personal touches to the décor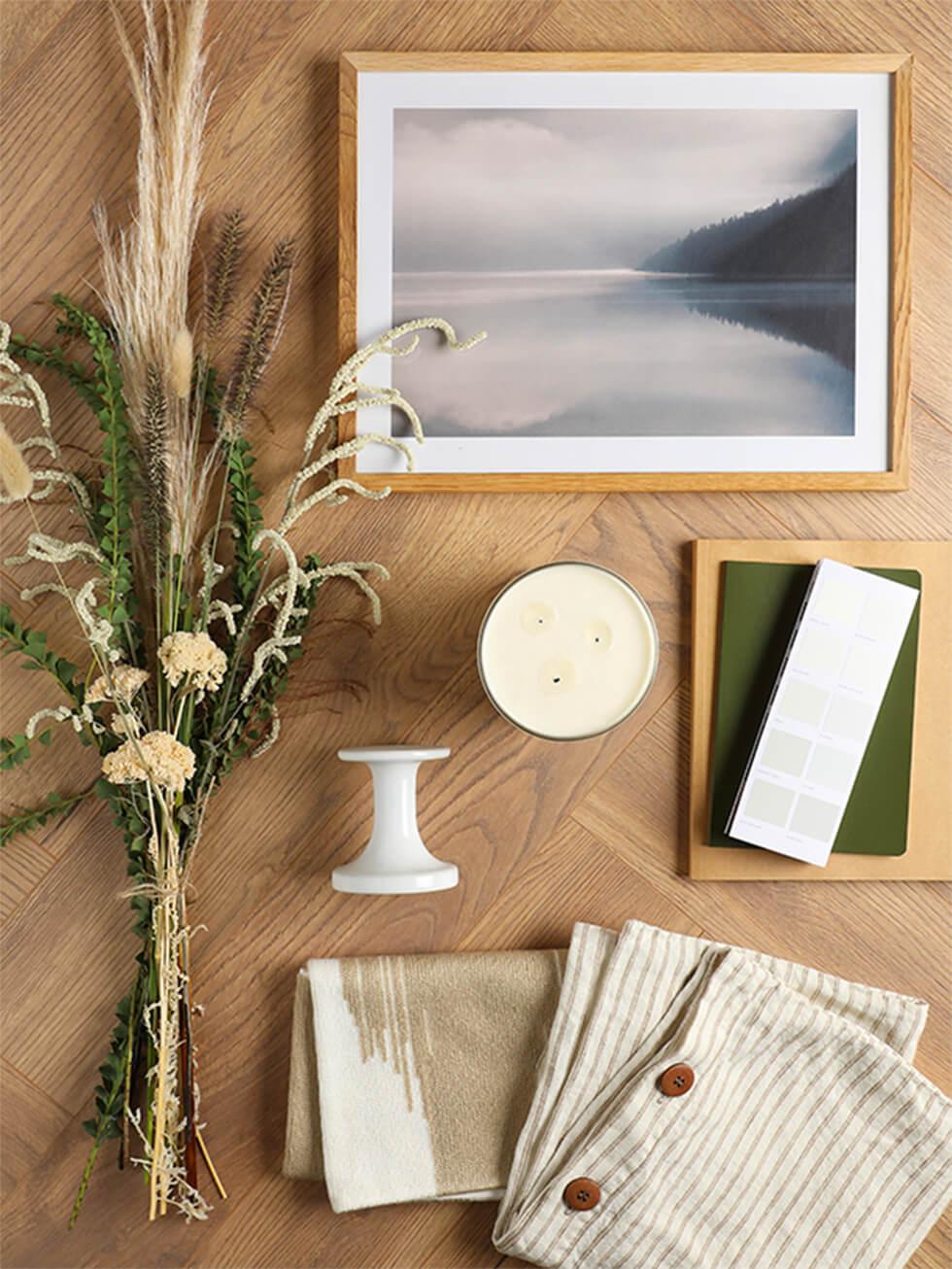 It's important to feel connected with your space, and one way to do that is by making it a reflection of your personal style. From choosing your preferred wall colour to displaying souvenirs from a memorable trip, these meaningful touches can go a long way towards adding character and warmth to your home. These seemingly small details can bring comfort to your space thanks to their familiarity.
5. Introduce calming scents and cosy textures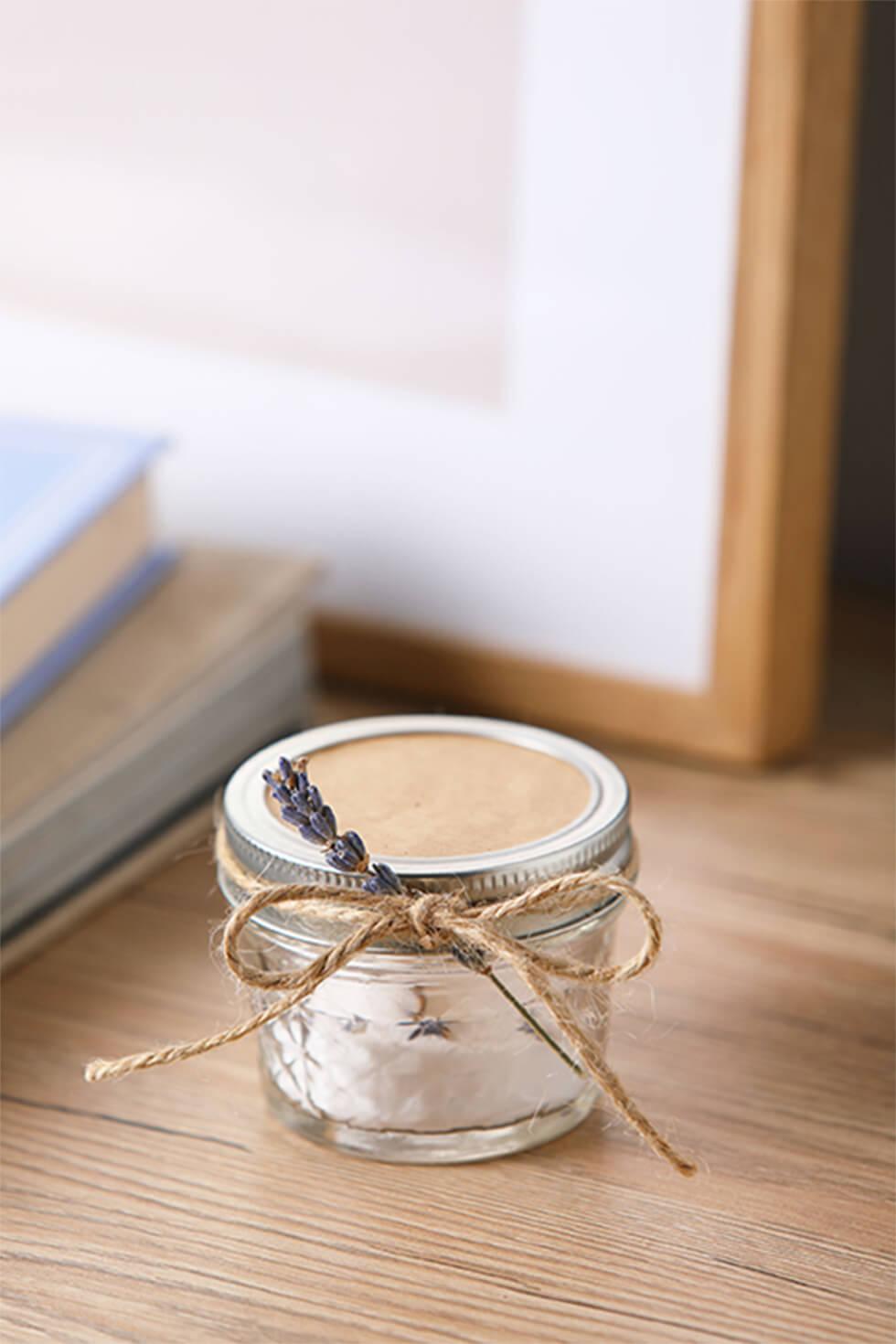 Using air fresheners or scented candles, harness the power of smell to set your desired mood. Go with lavender if you need to unwind, or fruity, citrus scents if you want an energising pick-me-up.
And, different textures will make the home's atmosphere feel more inviting. Take a leaf out of the Scandinavian interior by embracing hygge in the winter with lots of cosy layers or add more organic textures such as wood or rattan for a summery feel when the weather warms up.
6. Create a relaxing bedroom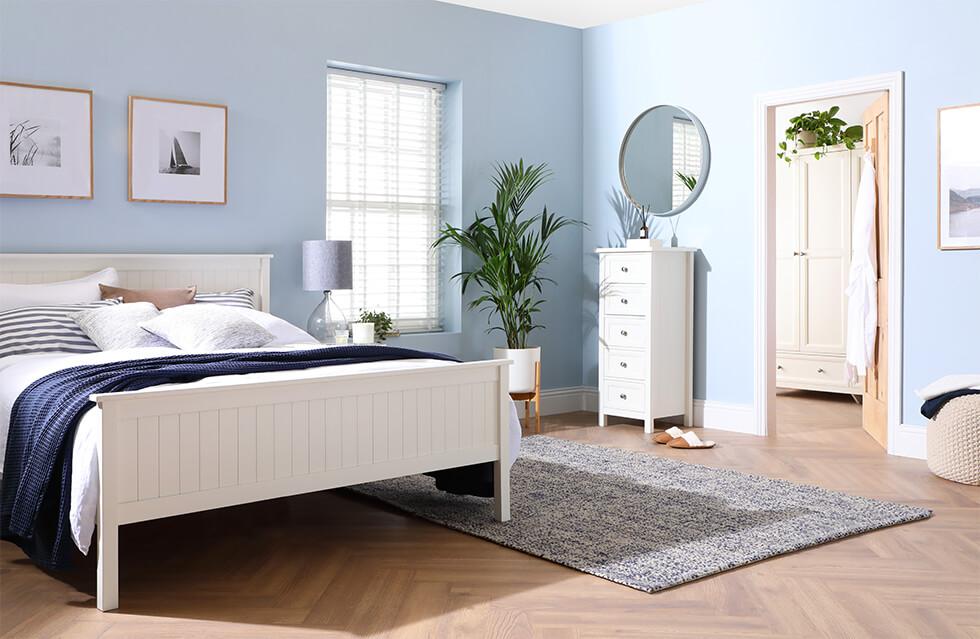 A calming bedroom is essential in bringing mindfulness to the home as it makes us feel at peace; boosting productivity in other parts of our lives.
Channelling relaxing elements is a good way to get started. Prioritise the comfiness of your mattress and the breathability of your bedsheets. Picking the right colour scheme will also help set the mood for a good night's sleep. Choose tranquil or earthy hues when it comes to decorating - blues or neutrals are a good choice for a calming palette.
7. Emphasise natural lighting and greenery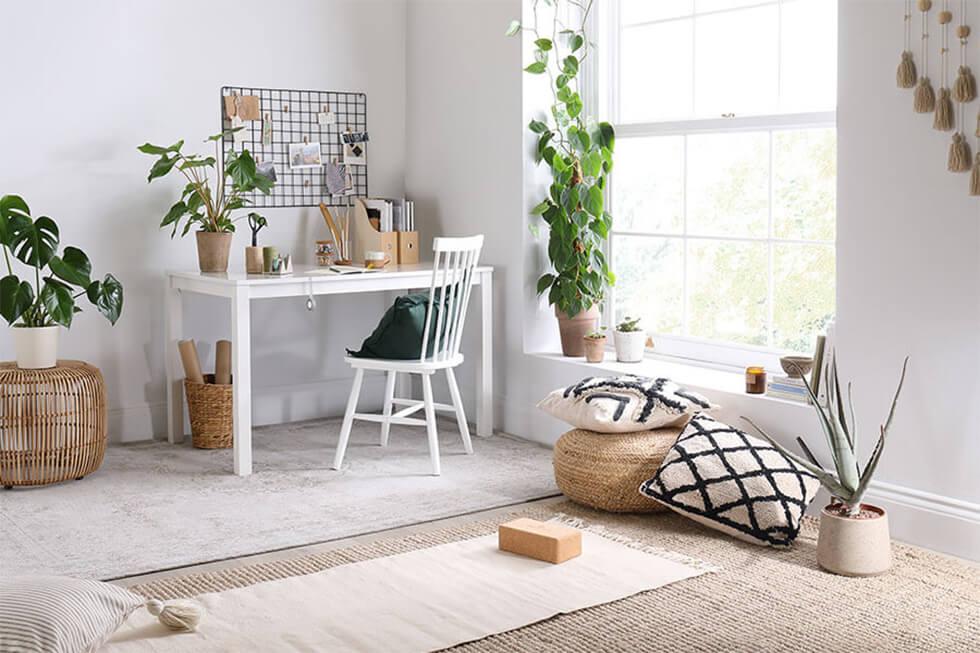 With more time spent indoors, natural lighting plays a significant mood-boosting role. If you're working or exercising at home, choose a spot near the window as it can help you relax with the light streaming in. And if you're looking for soft (and natural) light when it gets dark, the warm, comforting glow of candles gives a room a soothing feel, especially after a long day.
Vibrant greenery is another way to connect with nature while staying in. From fast-growing creepers to hardy snake plants, the simple act of watering and caring for your plants encourages mindful habits while purifying your space.