Whether your guest bedroom sees foot traffic like the subway or is typically used for something else, here are some tips and ideas that aim to inspire. Mix and match to style your spare room in a way that's uniquely you, pretty, and practical.
1. Hygge it up Scandinavian style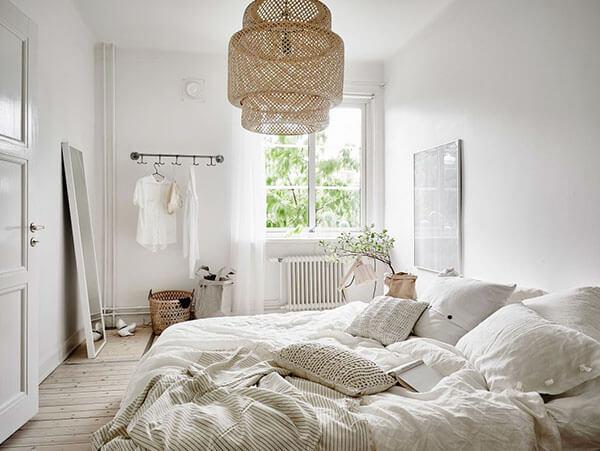 Take a leaf out of the Danes' books and add some hygge to your guest bedroom. Hygge is loosely defined as a quality of cosiness, comfort, and conviviality that stimulate feelings of contentment and well-being. It is a soft, calm, and cosy kind of ambience. Go for this if you're keen to embrace the art of slow living.
How to achieve this:
Declutter. If you're game to try the Konmari method, this means going through all your belongings and only keeping items that bring you joy. Discard or donate the rest.
Promote peace and calm by sticking to clean and simple lines.
Keep the colour palette muted with calming shades of whites, greys, or neutrals.
Include pieces like candles, comfortable blankets, and natural accents like rattan or indoor plants.
2. Store smartly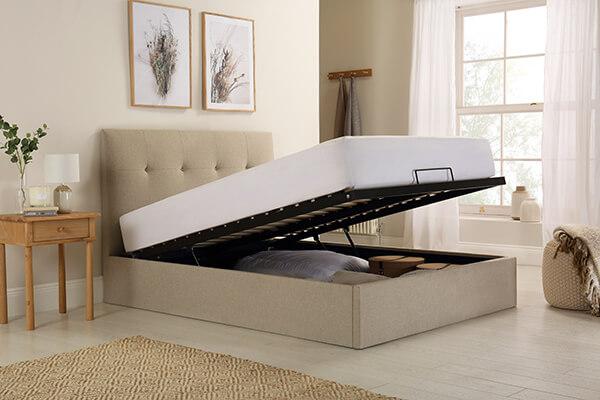 Depending on the size of your guest bedroom and space needs, it could always double up as a place to store out-of-season clothes and bedding. The goal is to disguise or store so cleverly that it wouldn't be a bother when you have visitors over.
How to achieve this:
Consider beds with incorporated storage or that can house an entire wardrobe underneath its mattress frame.
Create a window seat with storage space as a cosy reading nook.
Use hidden cupboards that extend to the ceiling to create the illusion that nothing's there.
Explore the wonders of vacuum packing for bulkier items like bedding and winter wear.
Browse our collection of beds with storage.
3. Make it multifunctional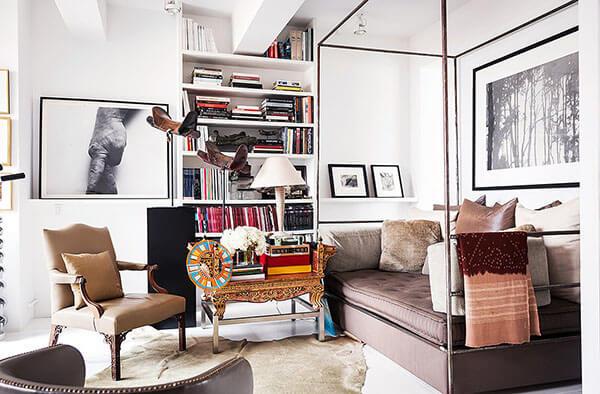 A spare room can multifunction as a space to showcase hobbies while also providing guests with comfort.
How to achieve this:
Combine your room functions like having a guest bedroom cum library that becomes a haven for guests who love to read.
Have a musical instrument, or five? Make your instruments look like part of the decor in an otherwise fully functional guest bedroom.
Choose furniture that serves more than one purpose such as sofa beds or stools that double up as side tables.
Incorporate clear visual dividers to show the different functional areas of the room. This can be done by strategically placing carpets, cabinets, or decorative room dividers.
4. Pay homage to your favourite characters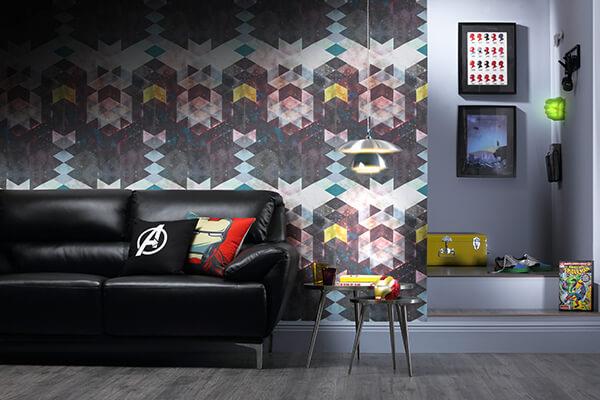 When designing, remember to have fun! No matter what movie, book or game you're into, styling your guest bedroom as homage is a surefire win. When you don't have people over, we're sure you would happily occupy the room yourself to take in the magic.
How to achieve this:
Yes, it's possible to maintain a light colour scheme and still have a Star Wars tribute room. Be smart about your colour scheme if budget is a concern and the room comes in a shade other than your chosen theme. Creativity can make it work.
Once decided on your theme, look for elements that will make the whole room come together. For instance, Avengers-themed pillows, an Iron Man mask, and a Hulk fist wall light might do the trick.
You could also go all out and include special touches like Harry Potter collectables straight from The Wizarding World itself.
Another interesting idea is to bring to life your own interpretation of how a favourite character might've decorated this room. Would Batman's room be entirely black and full of cool-looking gadgets? The possibilities are endless.
5. Create a zen space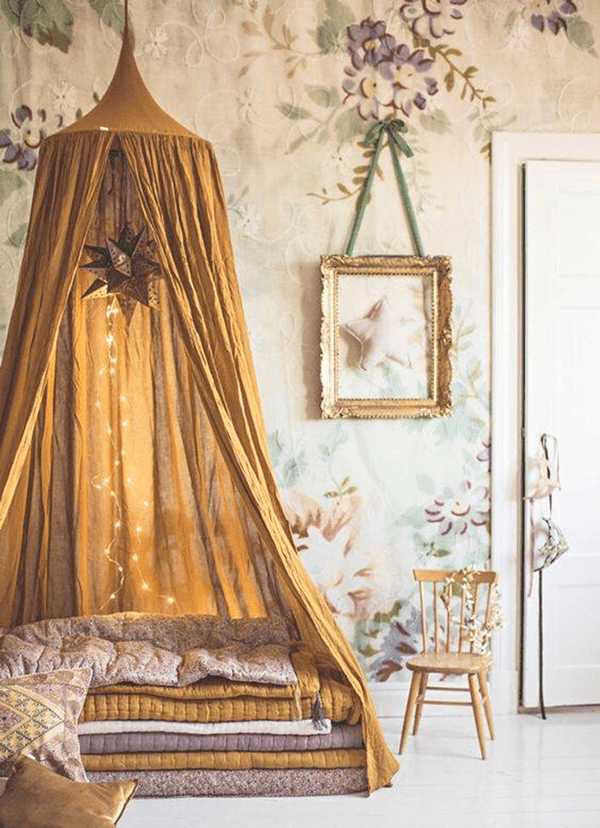 Bedrooms should be a place of peace, and a spare guest bedroom is no different. It could be for the comfort and benefit of your visitors or even just used as your personal quiet space to meditate and practise yoga.
How to achieve this:
A meditation tent fit for a princess could be your centrepiece and set the tone of the room. Lay out mattresses for guests to fit the mood.
If you have windows, make full use of them to allow natural light in. A mirror helps to brighten up, too.
Keep it clean and natural with plenty of wood or natural elements in calm, neutral tones.
Alternatively, set aside a small corner to be your zen space in the guest room. A few candles and a comfortable mat would be nifty.
6. Add a pinch of boho charm to small spaces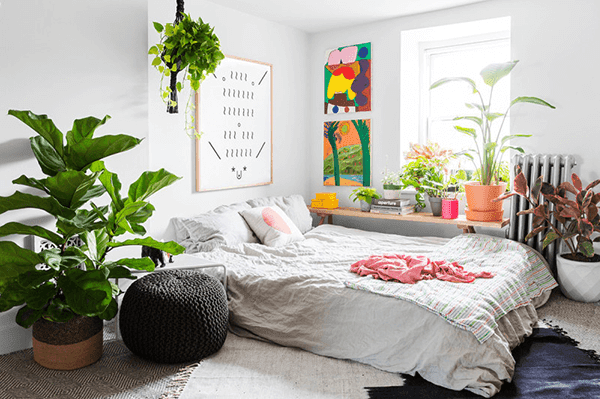 The bohemian look is artsy, colourful, and fun. It can be as maximalist or minimalist as you like. Think elements like plants, unique trinkets from travels, textures, patterns, and fairy lights. It is the perfect opportunity for your free-spirited and creative side to take over.
How to achieve this:
If your ceiling is not very high, do away with a bed frame and place the mattress on the floor. Layer the rest of your elements to follow the 'new' height of the room.
Keep the walls' colour palette neutral with pops of boho-inspired colour for character.
The atmosphere we're going for here is 'cosy' with lots of character. If your room has windows, experiment with sheer white curtains to make the room feel airy and light.
The large mirror trick works with small, bohemian bedrooms too. Keep the mirror simple and clean looking if space is a challenge; avoid a bulky mirror frame taking up even more room.
In summary, here's an easy list of tips and ideas for your guest room:
Keep things simple by embracing the minimalist Scandinavian hyggelig style.
Spark joy by decorating in tribute to your favourite movie, book, or character.
Store your items within furniture with hidden spaces and provide additional, simple storage options for guests.
Make your spare room work for you in more than one way via mindful designs to suit different functions.
Create a zen corner or vibe to induce relaxation for you and guests alike.
Small spaces can have big style by adding a pinch of colourful boho charm.
A mirror can be your best friend if placed strategically, besides being super practical for guests.
Remember to prepare basic amenities like clean toiletries and prominently display the Wi-Fi password. Go above and beyond by including emergency items such as an umbrella, or unfussy snacks. Upgrade to being a super host and provide a list of personal, local recommendations for the neighbourhood.