Peak cosiness: 6 easy tips to create a lagom bedroom this winter
Create a cosy vibe in the bedroom that's perfect for winter and all year round. Read more to find out.
With the season for peak hygge-ness upon us, there's been an update to this cosy interior style: lagom. A Swedish way of living, lagom loosely translates to "not too little, not too much". It's all about creating a balanced and sustainable life, including decluttering the home and focusing on staples that are made to last. A good way to ease into this trend is to start with small, meaningful changes.
Like hygge, lagom is all about creating a sense of calm and warmth. Think understated, muted shades for the home, with things that bring joy and sentimental value. So where better to start than the bedroom? Read on for some of our tips on turning your bedroom into a gentle, soothing sanctuary this winter.
1. Shuffle bedroom furniture around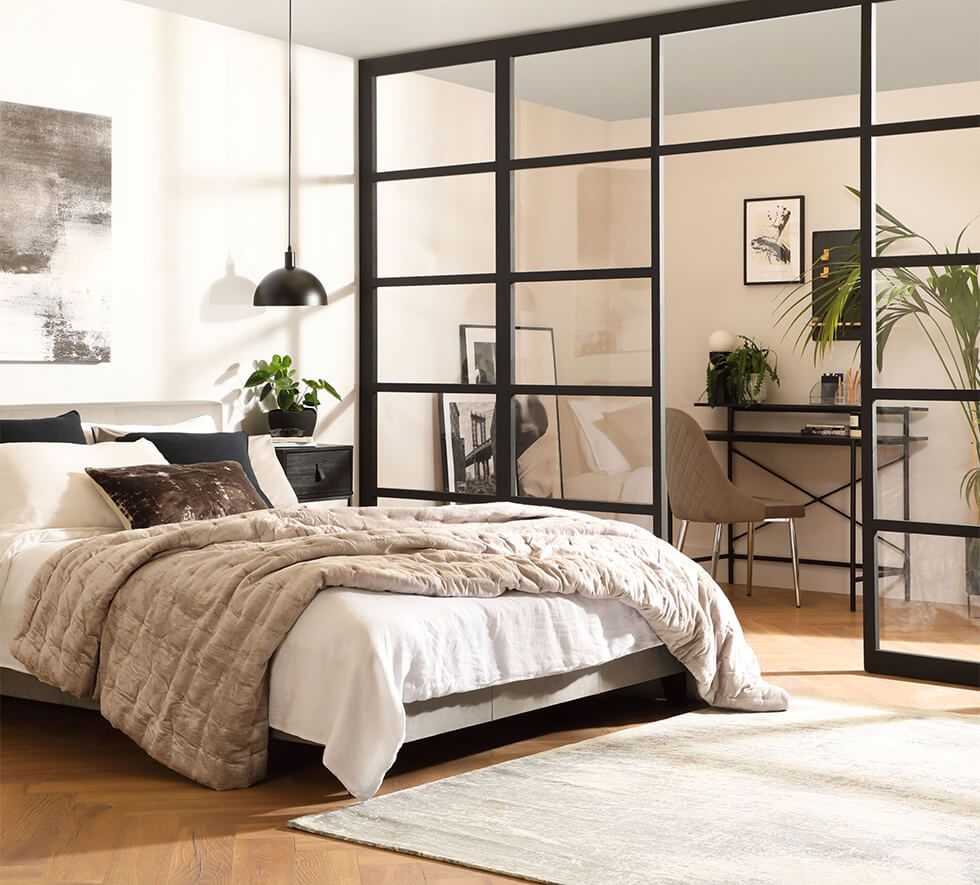 Sometimes all you need is a little makeover. Repositioning your bedroom furniture will give the room a fresh new look and also give you the opportunity to really consider how you use your room.
What do you reach for most? Where do you place the items you need? Can you easily see what sparks joy? These are the questions that might help you plan out how to craft a calm, intimate atmosphere perfect for relaxing in.
2. Layer on texture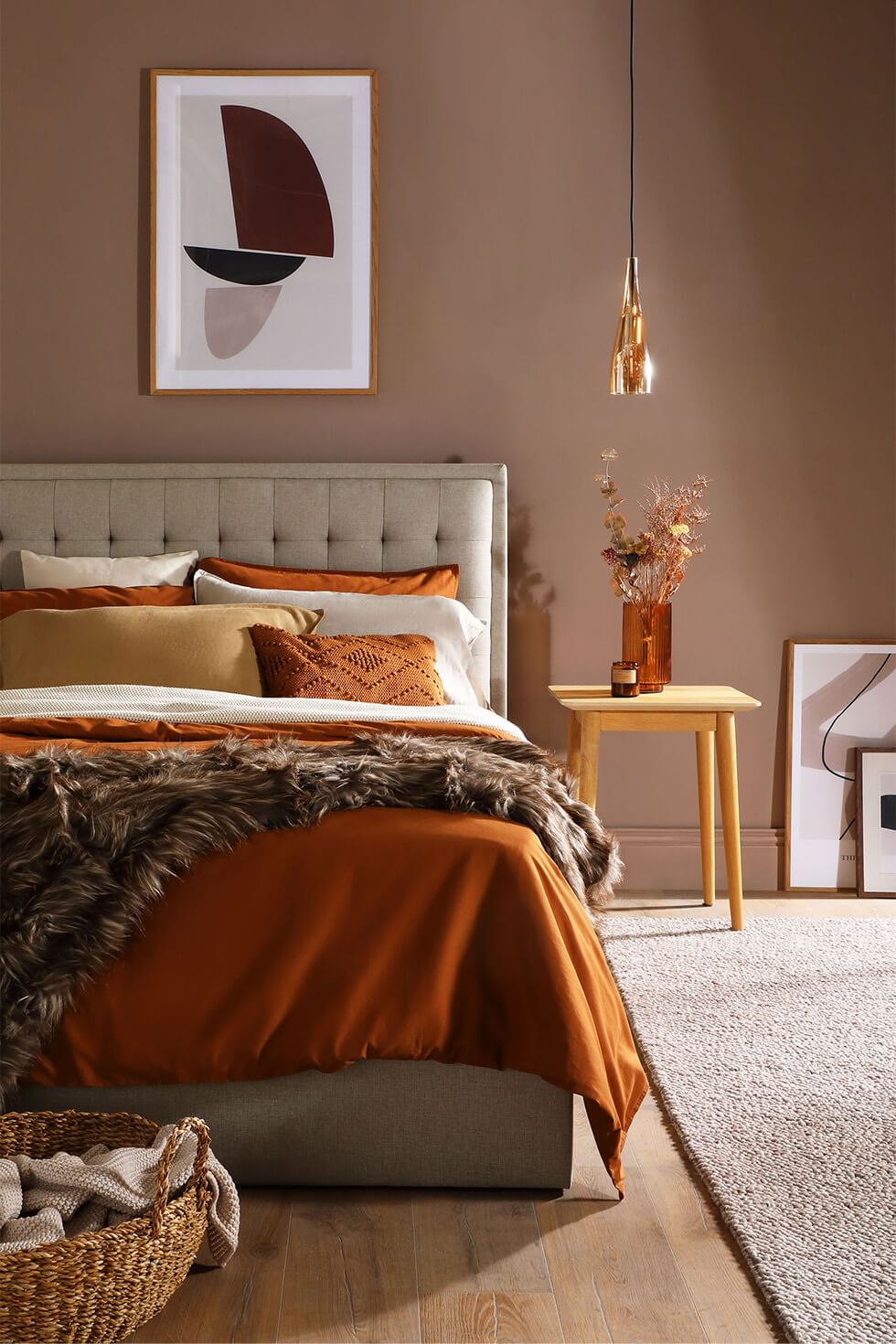 Invest in soft furnishings like throws, rugs or curtains instead of cranking up the heat. By picking suitable fabrics such as wool and velvet, you'll have a cosy, inviting room that keeps you warm when the temperature dips, all while cutting back on spending too.
3. Pick soft lighting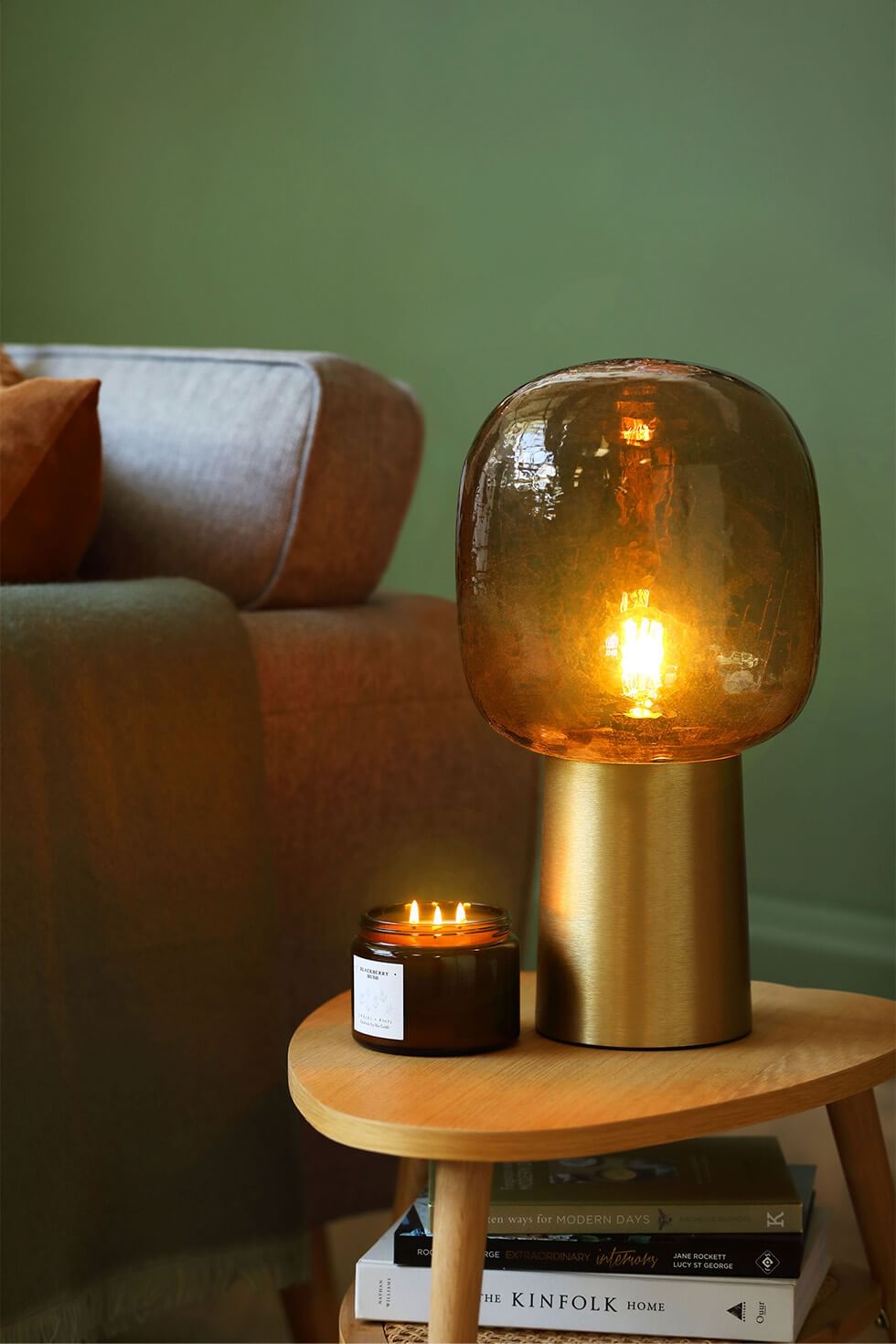 For a relaxed vibe, select soft, warm light fixtures instead of harsher options. Go for a central light source that gently brightens the room, followed by other sources of light, such as task lights for the desk and reading lamps by the bedside table.
A bonus: consider the eco-friendly route with LED lights or other energy efficient options that are widely available in the market.
4. Personalise your space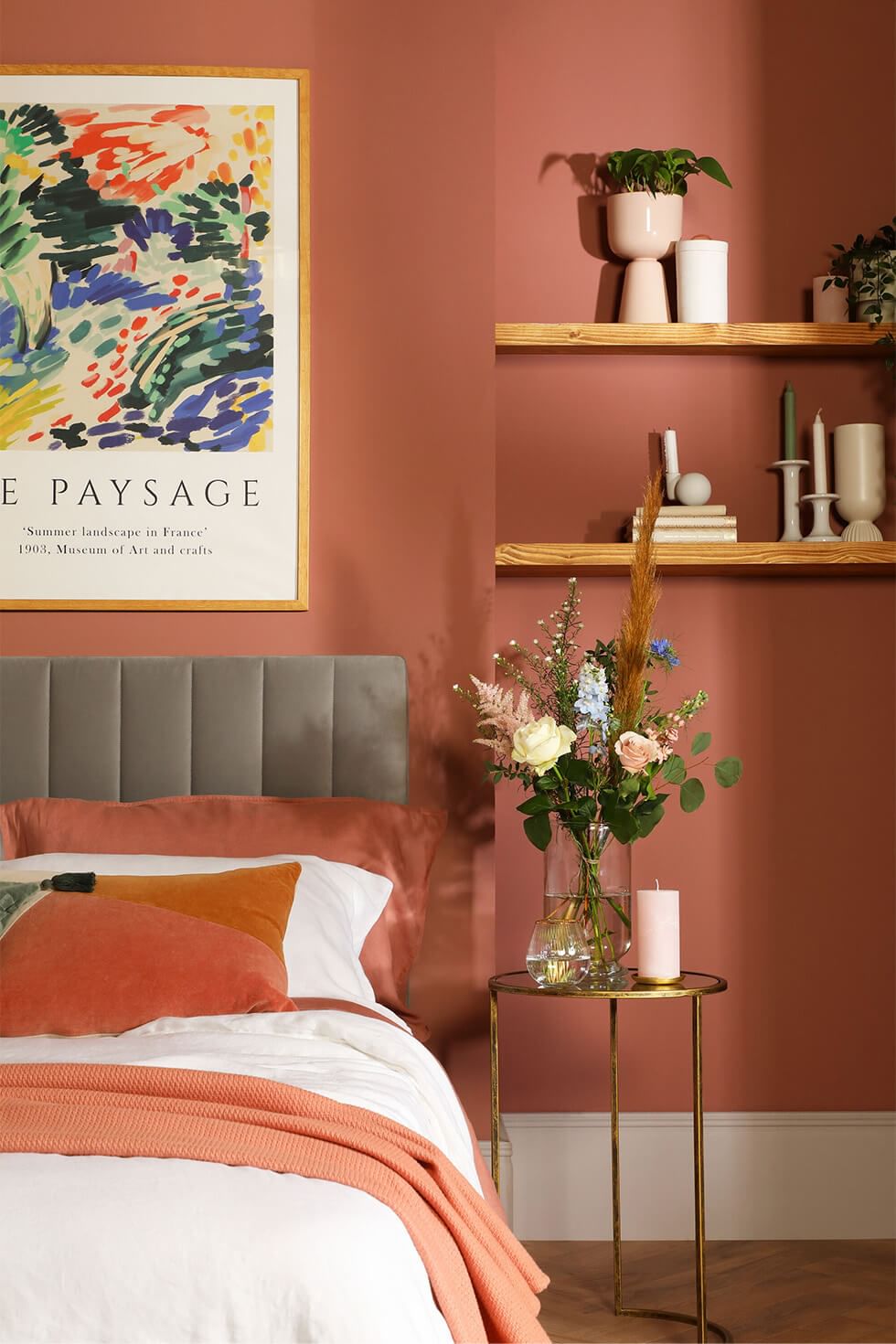 While the key principle of lagom is to find the perfect balance between minimalism and maximalism, this style also encourages adding elements that express individuality and spark happiness. So let your creativity flow! Add some decorations for a bit of charm while still keeping things understated and balanced. Play around with the size and placement of your decorations, such as paintings, vases, plants, and candles.
5. Style with muted, calm hues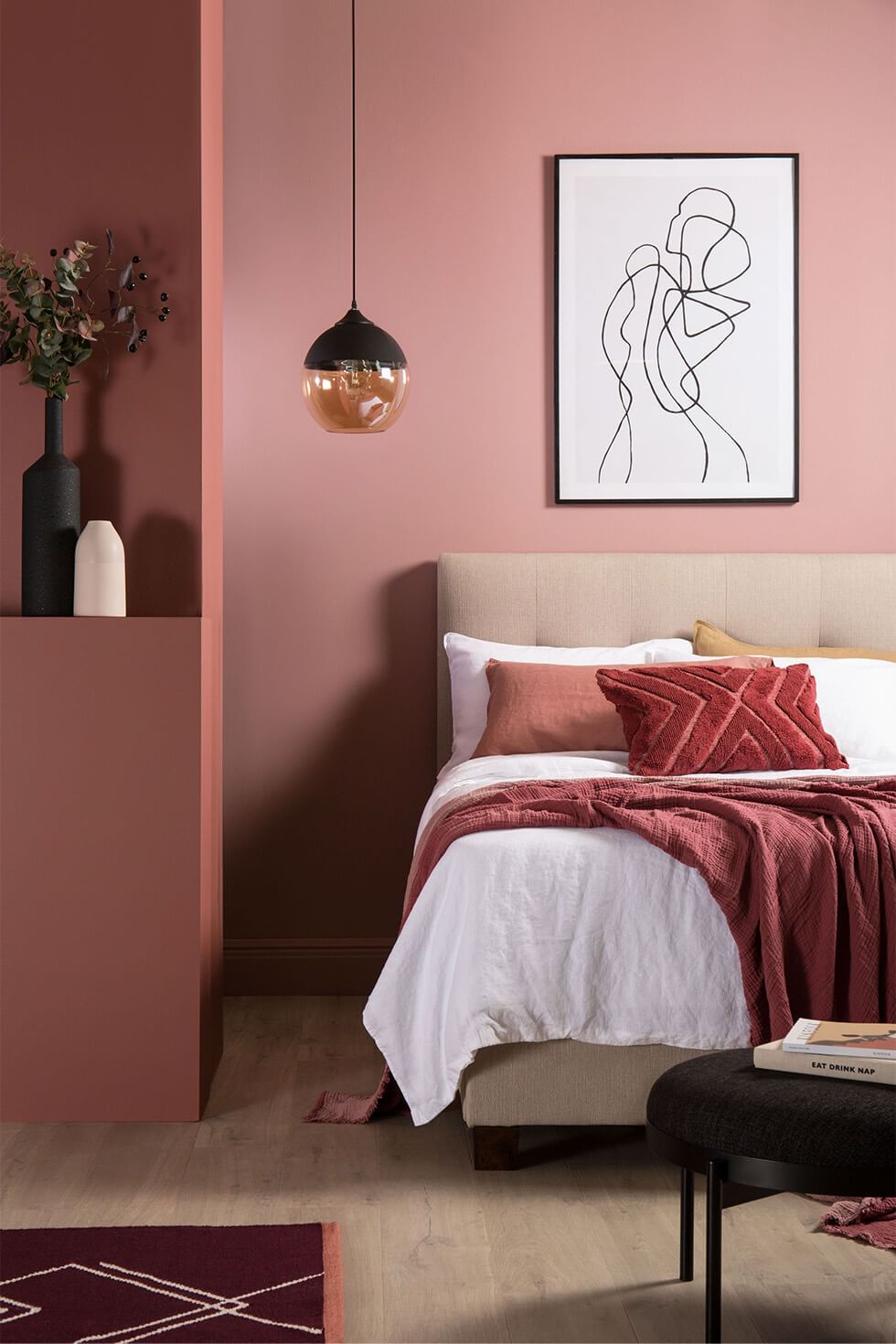 Soft, understated shades lend a tranquil air to any space, so naturally the bedroom is a go-to option for this colour scheme. Use shades of dusty rose paired with neutral tones like creamy beige and black to give your space a cosy, wintry aesthetic.
6. Opt for a fabric bed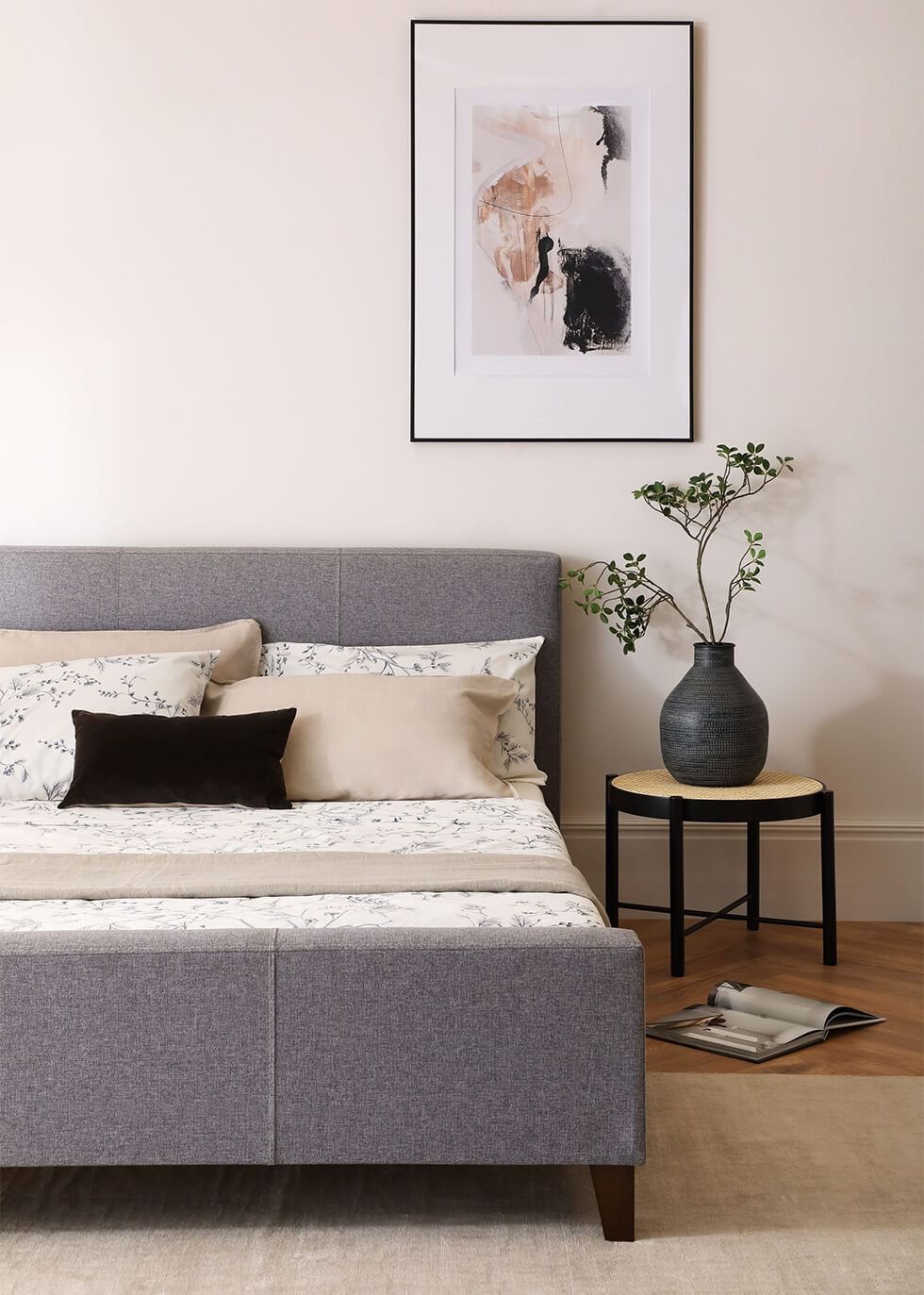 For extra cosy points, settle for a fabric bed. Upholstered beds or headboards effortlessly have a tranquil feel that's also on-trend and elegant. They're available in a variety of fabric finishes, and are also a great way to showcase some personality and flair
And there you have it, these are some of our tips on creating a cosy bedroom you'll want to hibernate in this winter, with a dash of lagom to keep it fresh. Not just for colder months, these ideas can also be applied and experienced all year round for restful sleep and comfortable style.