Use flowers for impact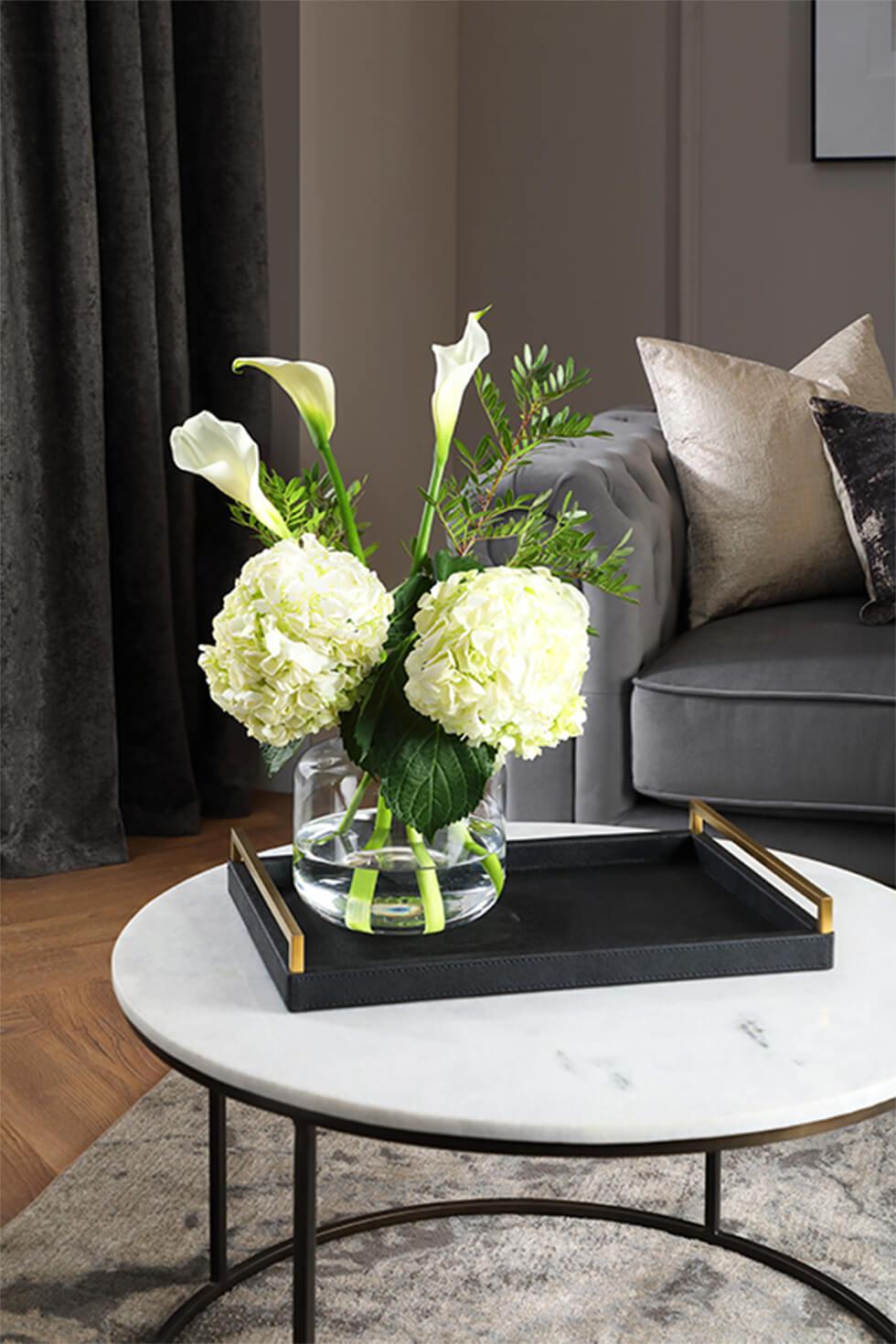 Play it up with a statement vase and experiment with different heights for visual interest. Since we're working with a low marble table, we opted for a vase to match and filled it with a dramatic bouquet of flowers in cream and white, which add height and dazzle.
Add luxe candles and coasters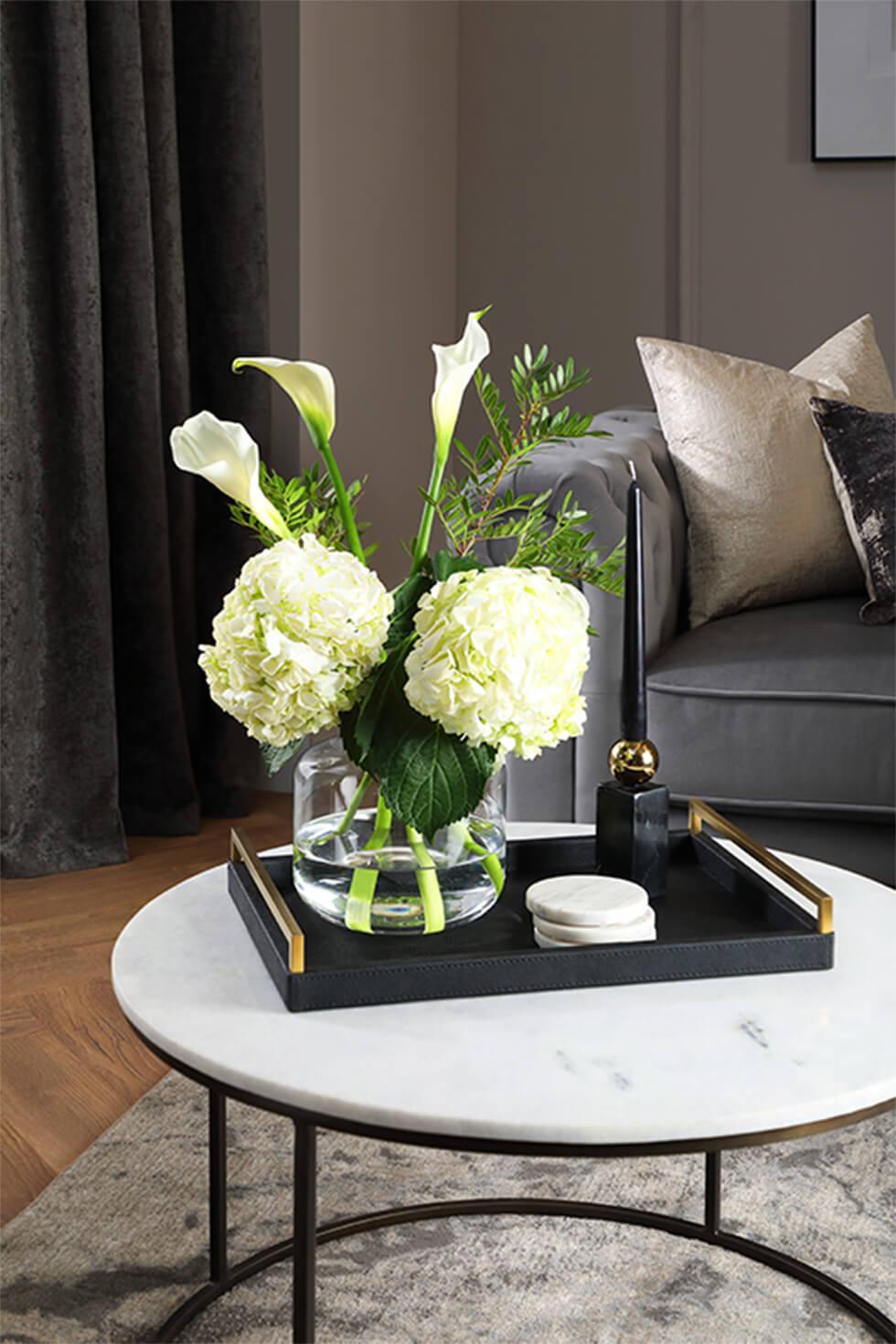 Enhance this luxe, sophisticated feel with a sleek black and gold candle and holder, mirroring the accents on the tray. Pull the look together with white marble coasters, as pretty as they are practical. And there you have it: an elegant, statement-making coffee table that looks like it was styled by a designer!