Step 1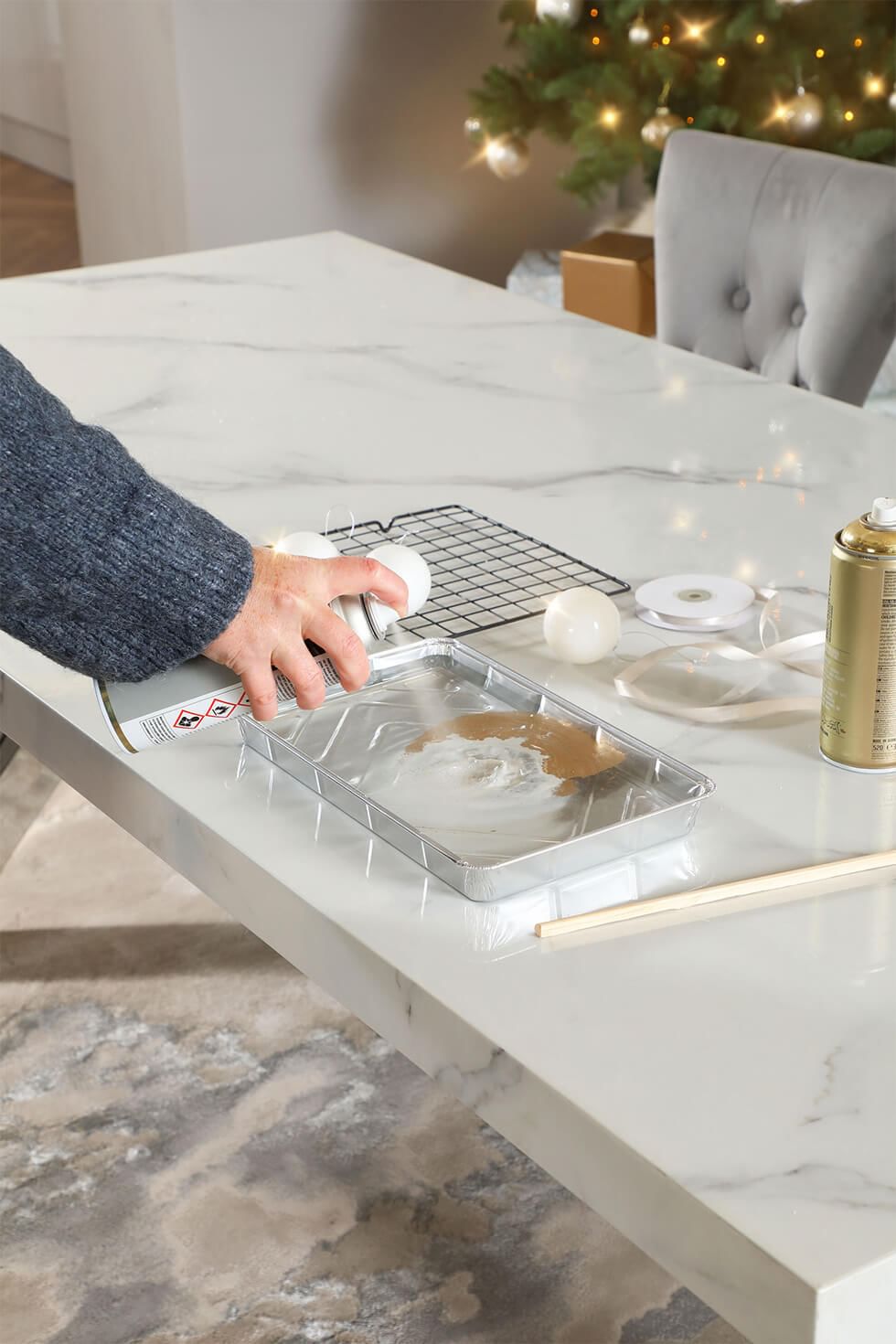 Start by pouring water onto the tray. Next, shake the spray paint cans then spray a bit of each paint colour onto the tray for variety.
Step 3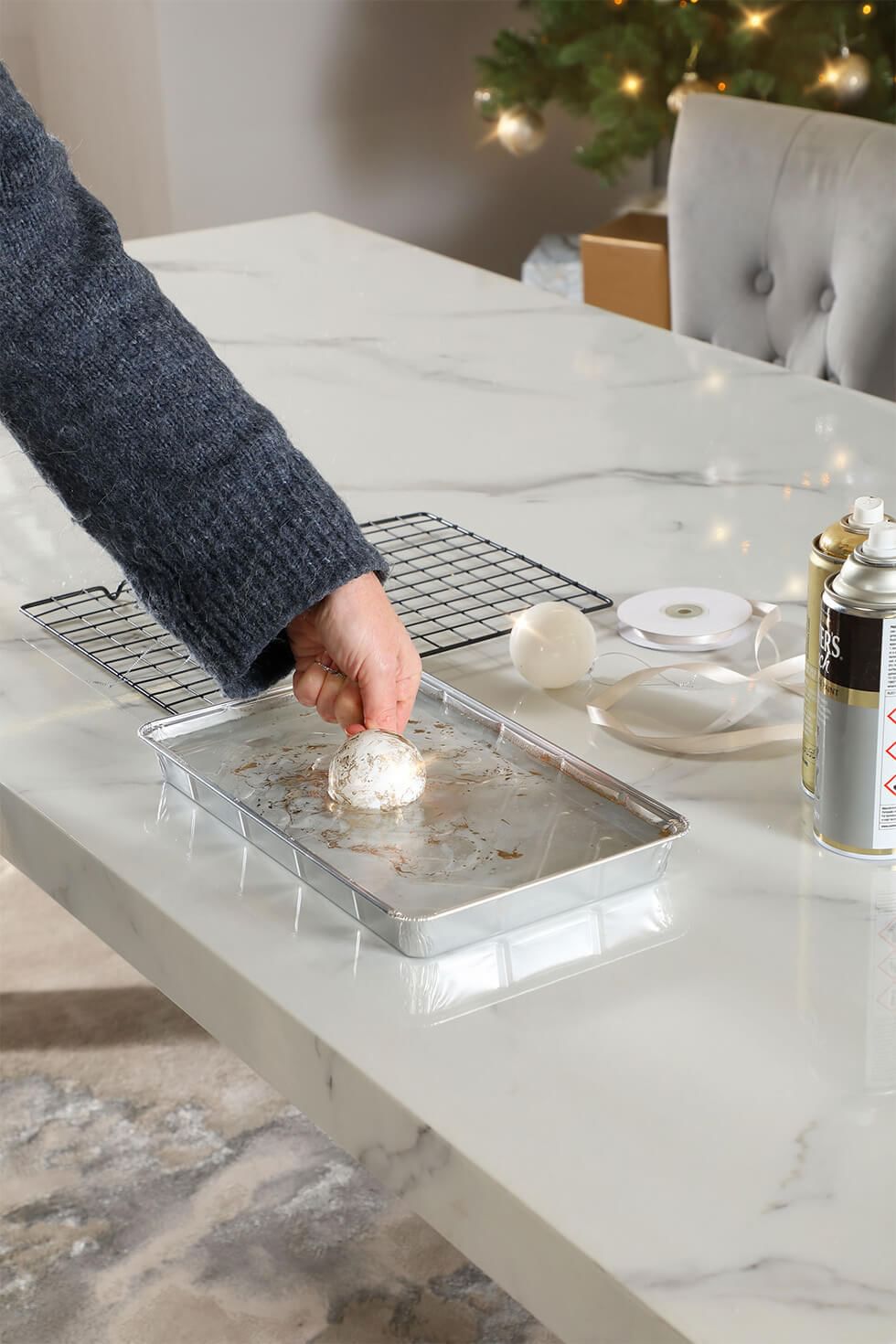 Next, hold the bauble at its tip and then gently move it in a clockwise motion around the tray. Do this until the bauble surface is completely covered in paint.
Step 4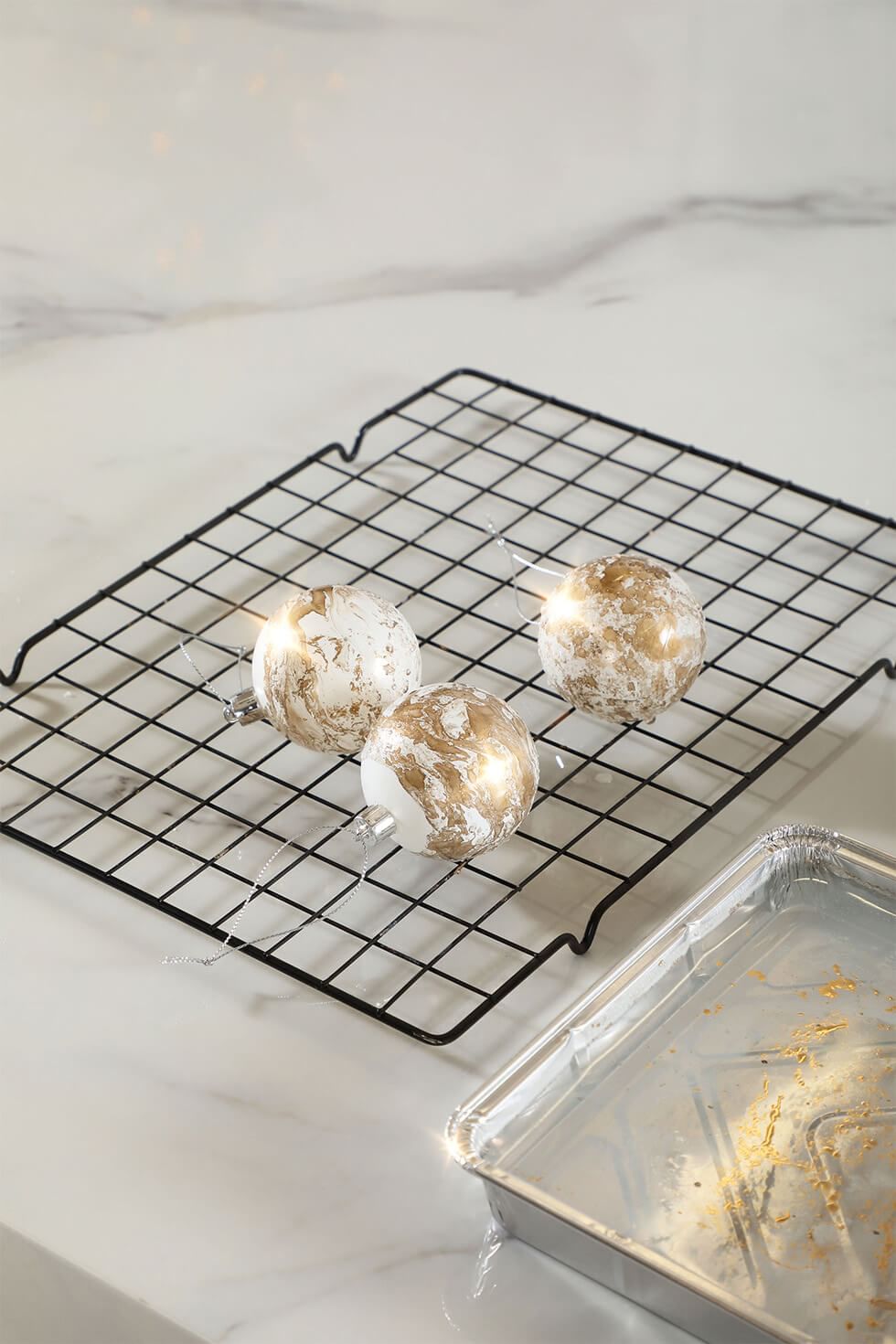 Leave the baubles to dry. Once that's done, thread the ribbon through the hoop.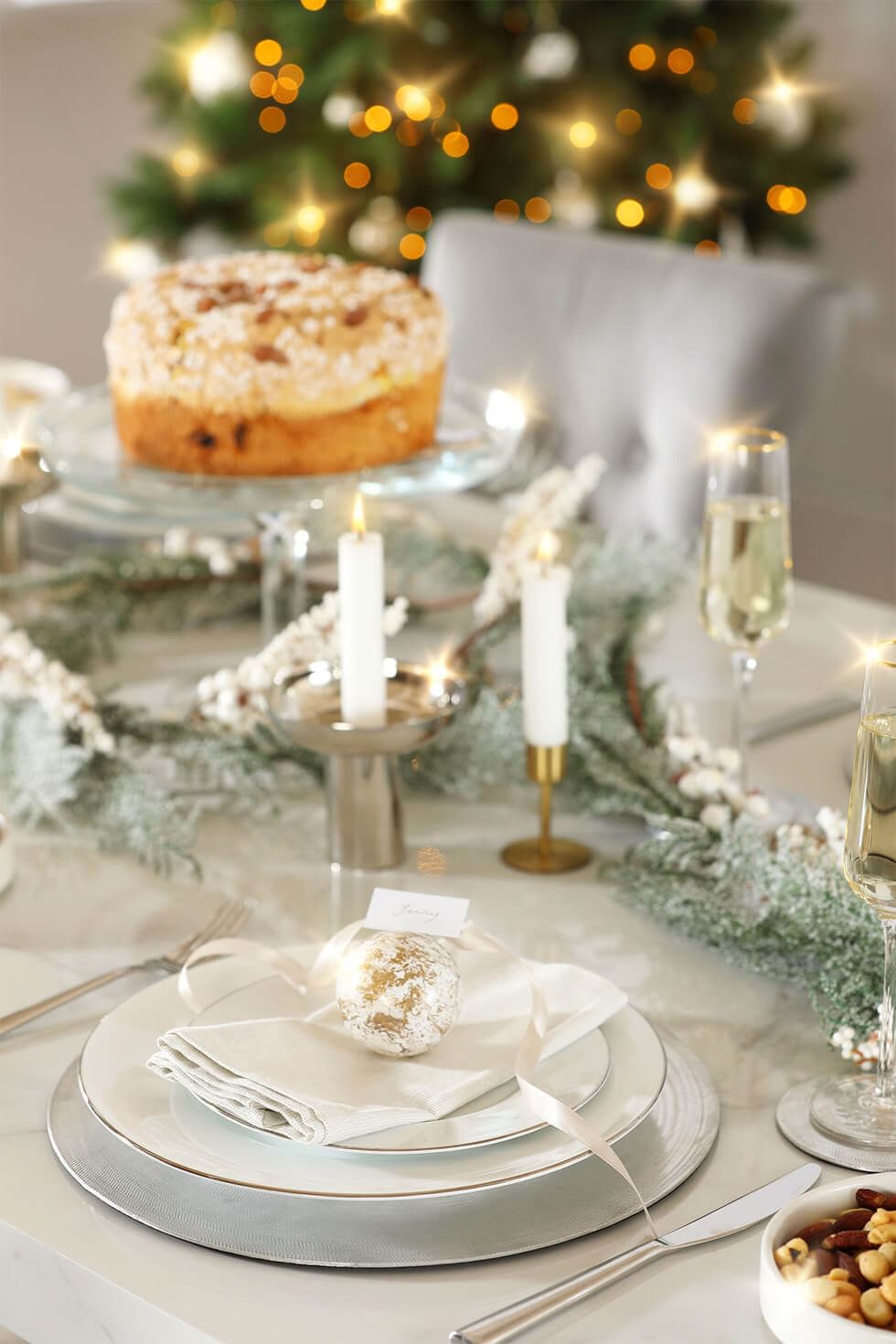 You can now use the bauble as part of a festive table setting or as a tree ornament. Make as many baubles as you want to create a luxe and stylish Christmas!
For other easy home projects, check out more creative ideas on our How-To's page.