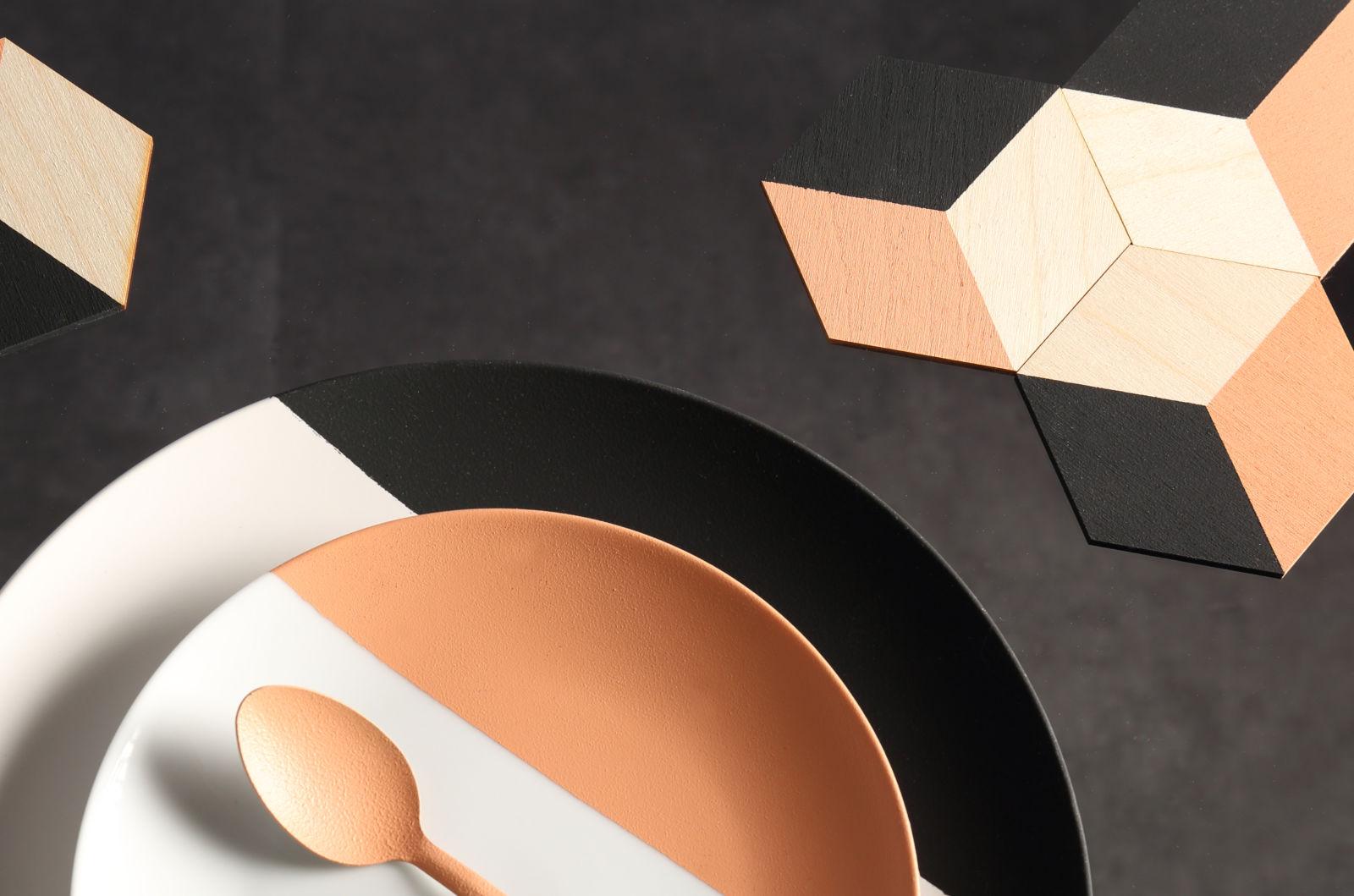 You will need: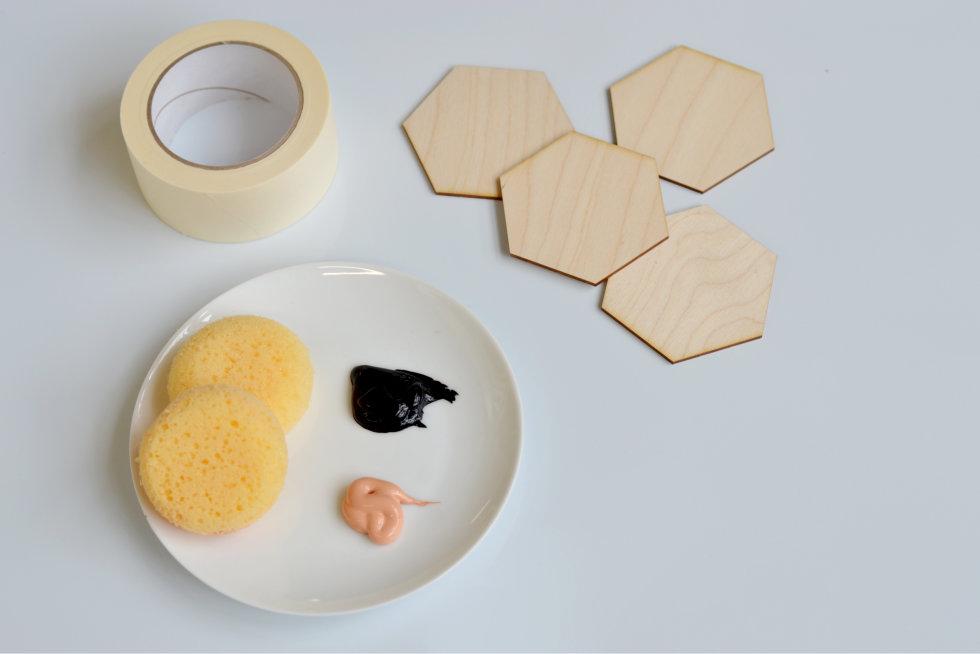 Masking tape
Acrylic paint (in a minimum of 2 colours of your choice)
Step 1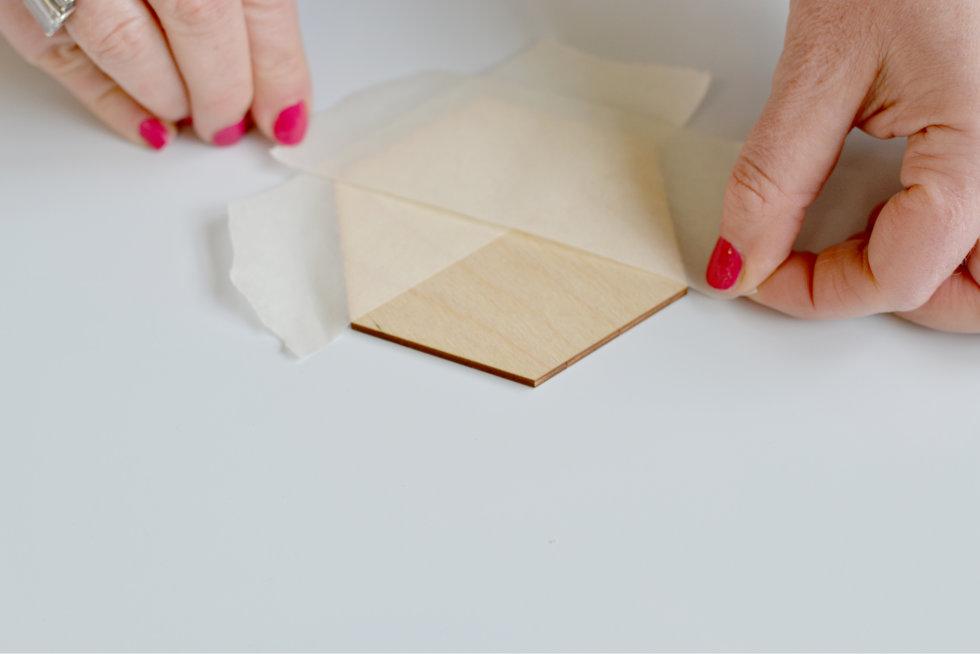 Cover half of the hexagon with a layer of masking tape. Overlap this with another layer of tape – you should end up with a rhombus shape within the hexagon.
Step 2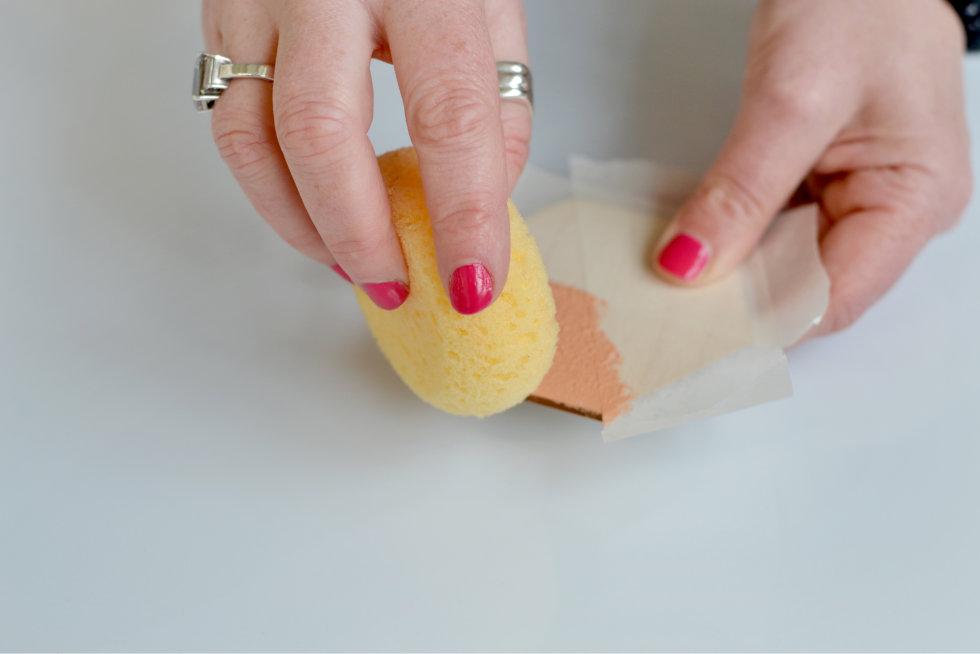 Using the sponge as an applicator, apply an even coat of paint onto the exposed surface.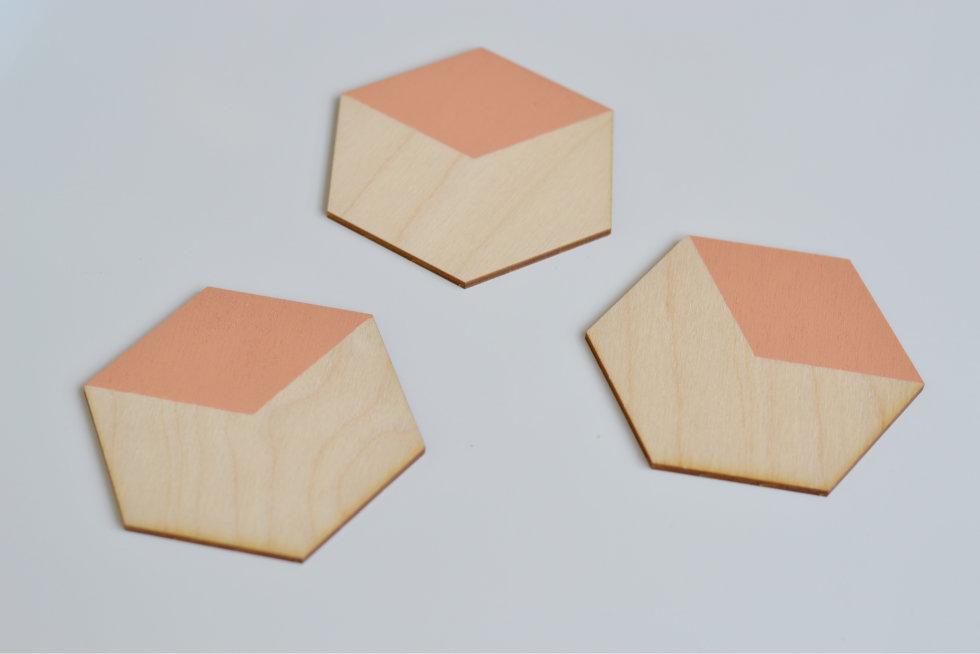 Leave it to dry fully before removing the masking tape.
Step 3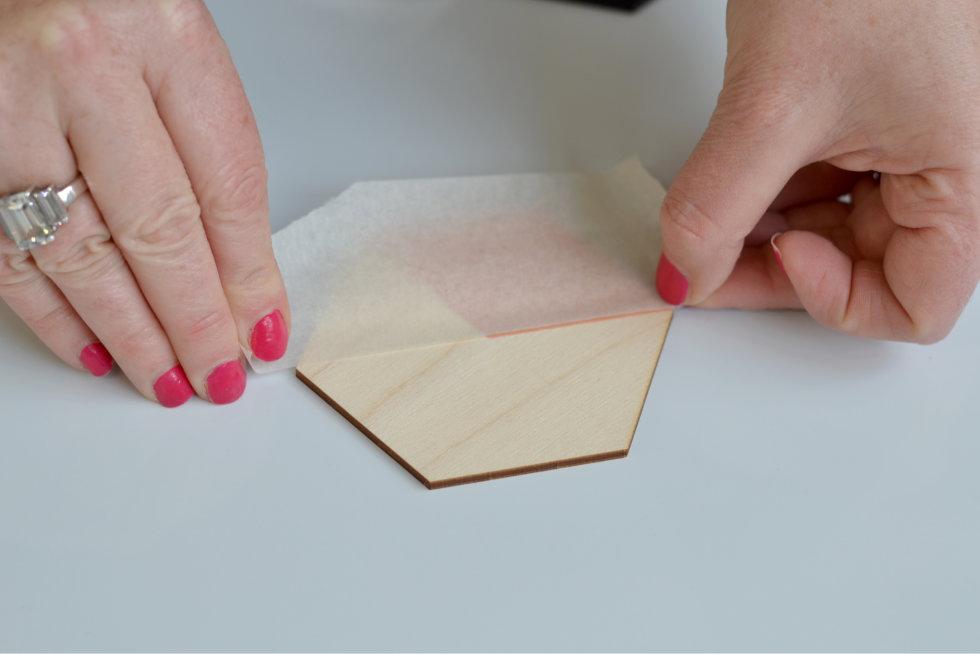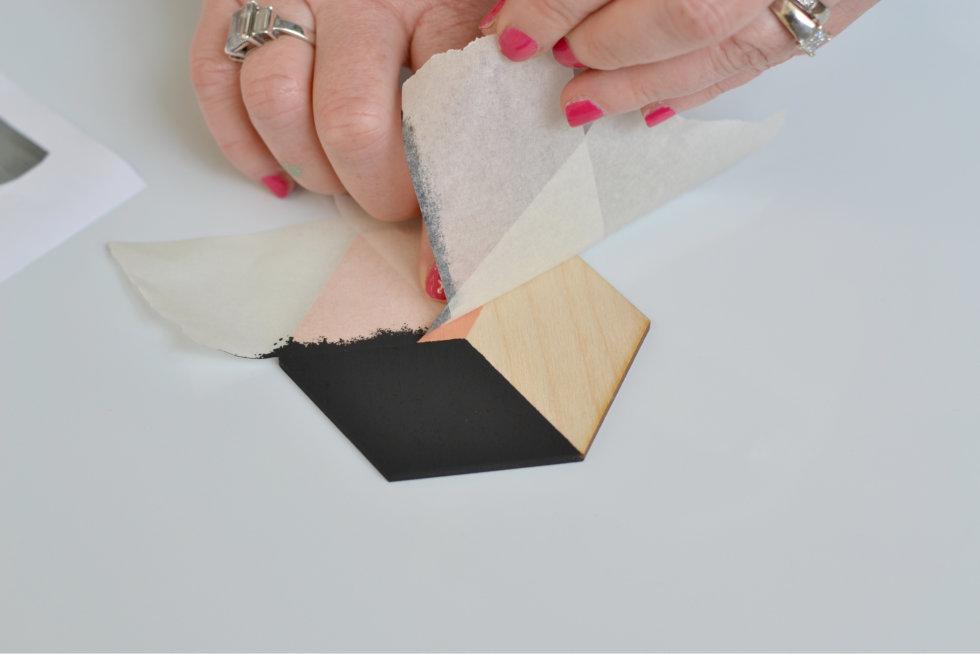 Repeat steps 1 and 2 on different sections of the coaster, with a different coat of colour each time for a colour block effect.
Step 4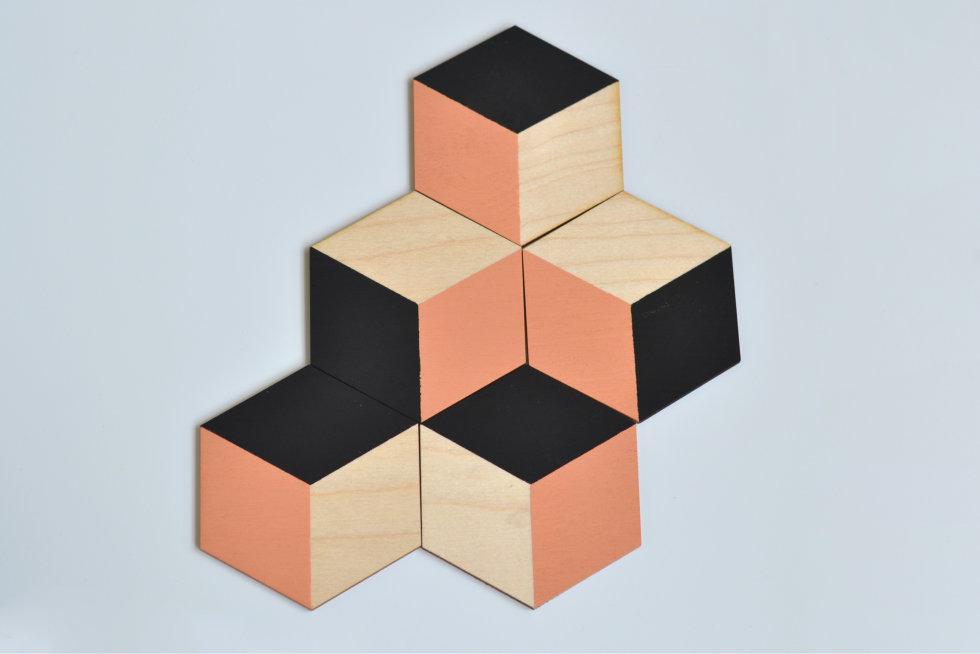 Once the paint has dried, finish them off with a coat of clear varnish to protect against warm and chilled beverages, and you're all set to entertain!