9 ultra chic modern bedroom ideas that are sure to inspire
Our favourite ideas to inspire modern bedroom style: from paint colours to futuristic elements, mid century modern style, indoor plants and more.
1. Updated mid-century modern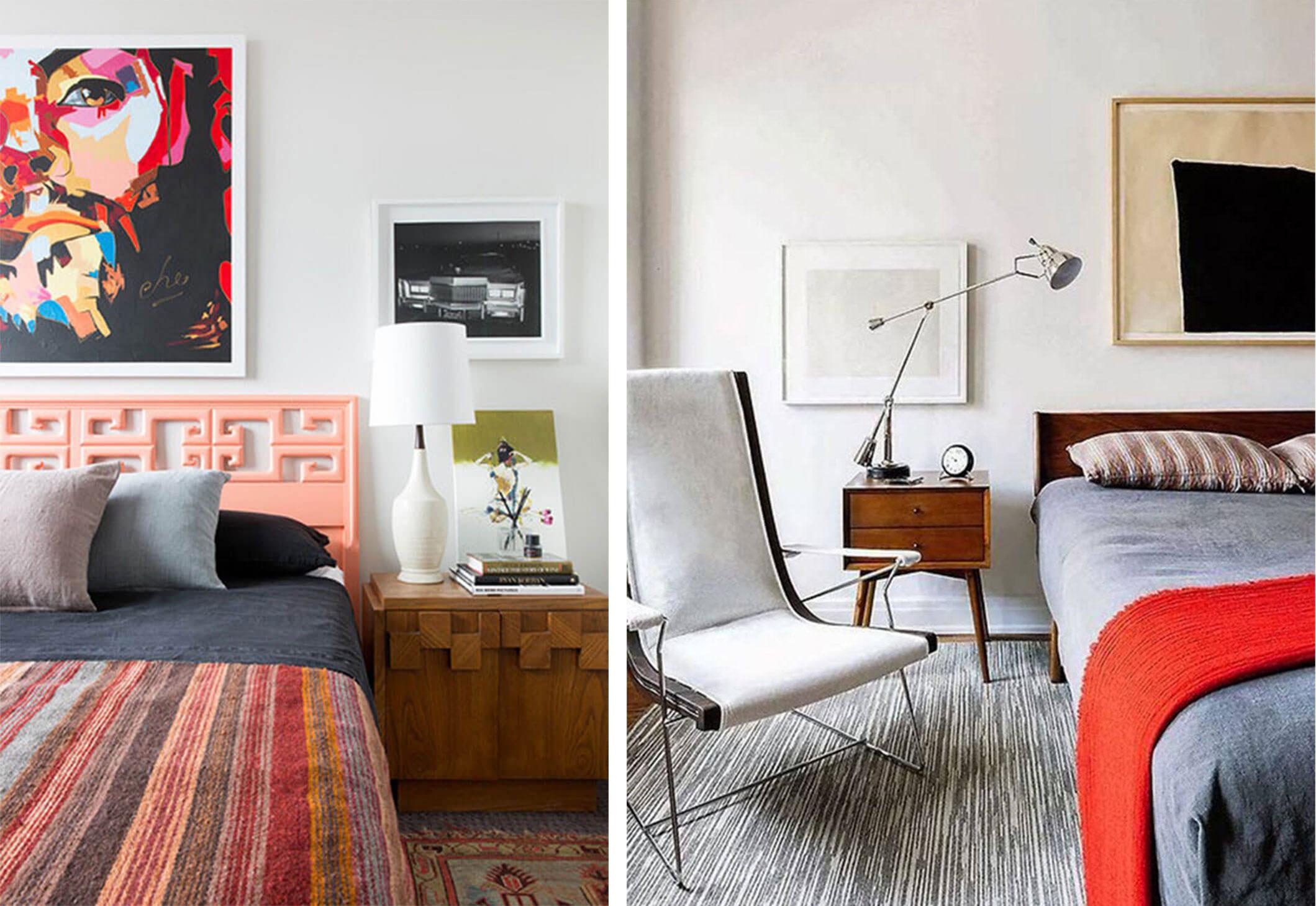 Creating a modern bedroom is about working with contrasts - between old and new, matte and shine, light and dark. Mid-century modern is a perennial favourite for its simple, beautiful lines and distinctive shapes. Pair with fresh, contemporary colours and textures to create an elegant and timeless space.
Millennial pink or coral is beautiful paired with a 1960s inspired headboard or chair, while pops of orange and contemporary art instantly inject your bedroom with a sense of fun.
2. Mixing and matching vintage and contemporary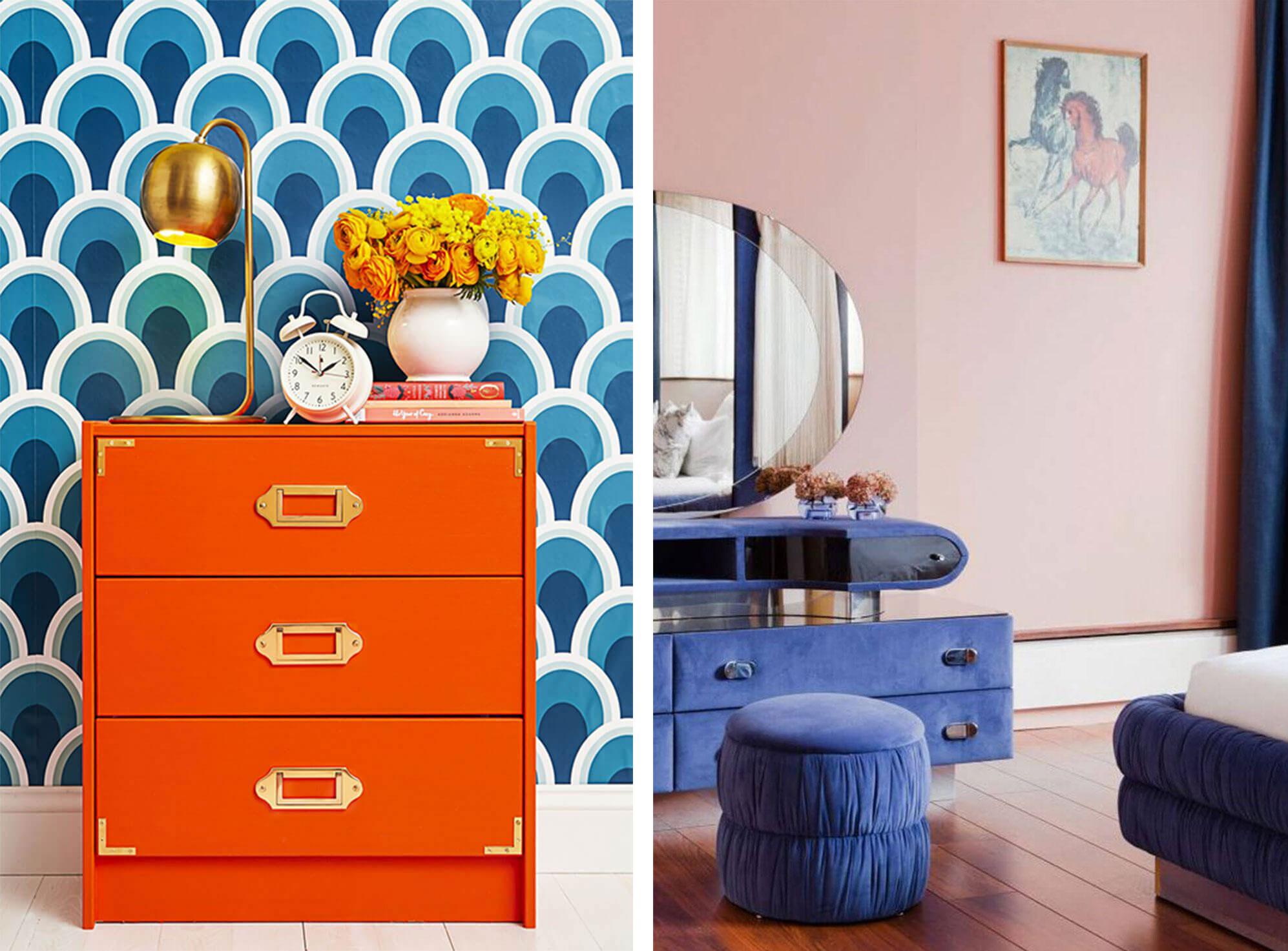 Bold and colourful vintage furniture updates a space, while giving a stylistic nod to past décor. An antique dresser or vanity repainted a punchy, modern colour creates an eclectic and characterful focal point.
This approach works best when your statement piece has a different colour or texture. The sharp contrast will draw attention to both old and new elements in your space, allowing you to have some fun with colour.
3. Choose a solid colour palette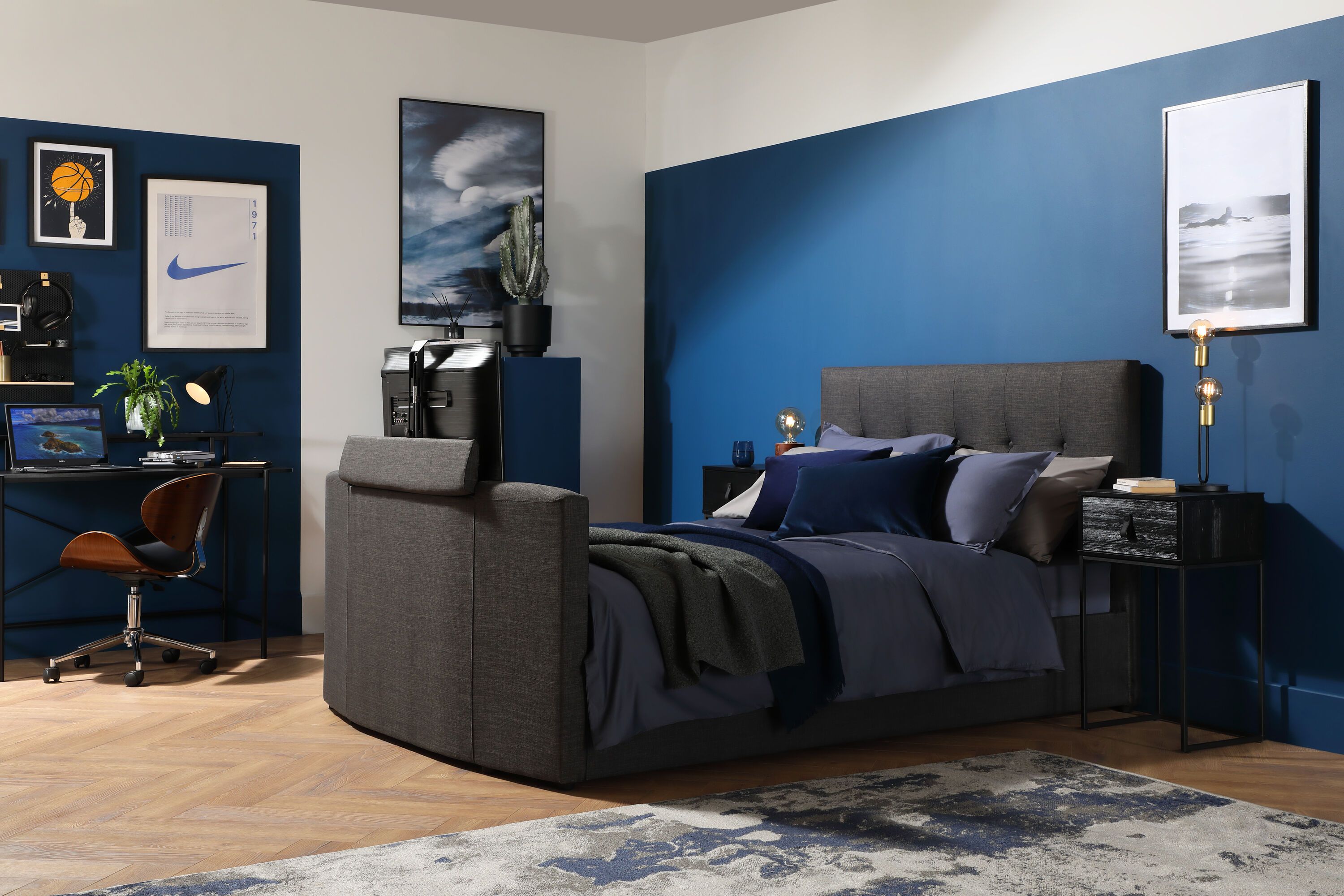 When it comes to colours in a modern bedroom, the simpler the better.
Clean, solid colours create a sense of tranquillity and allow accent colours to shine. For example, colour block a navy blue bedroom with dark grey and white accents to create separate zones for sleeping and working.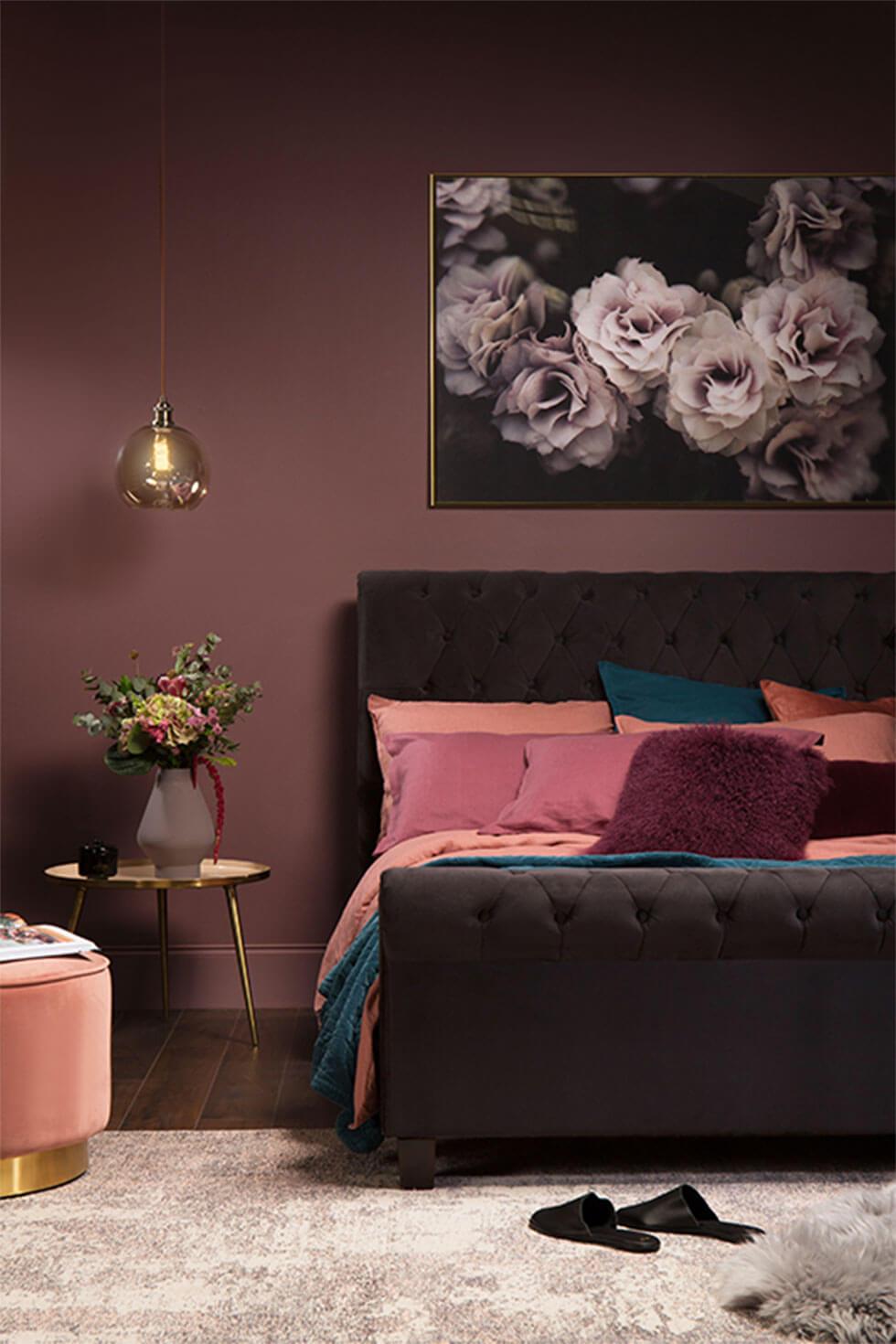 On the other hand, if you prefer a cosier feel, keep it sleek and work within a palette of warm, dusky shades. Rich jewel tones create a luxury feel in the bedroom when paired with tactile fabrics like velvet and faux fur, and accented with pops of metallic embellishments in gold, copper or bronze.
4. Include metallic or silver elements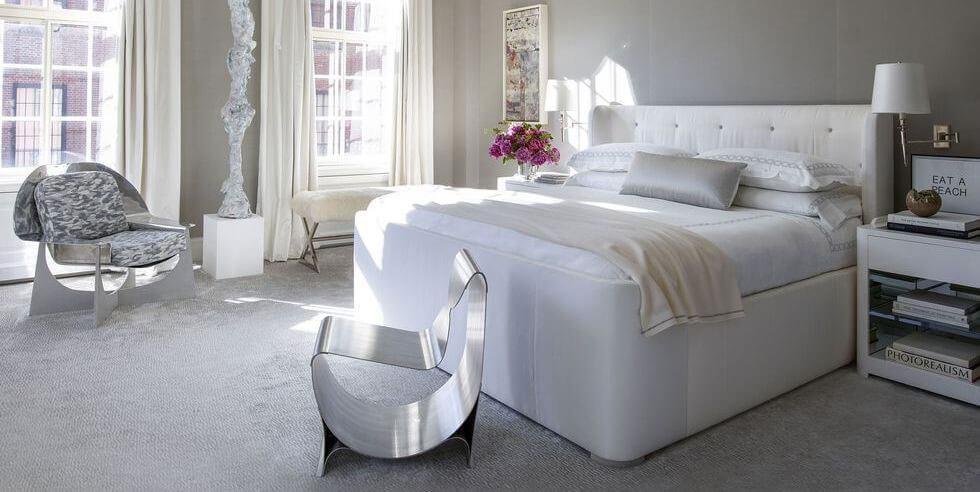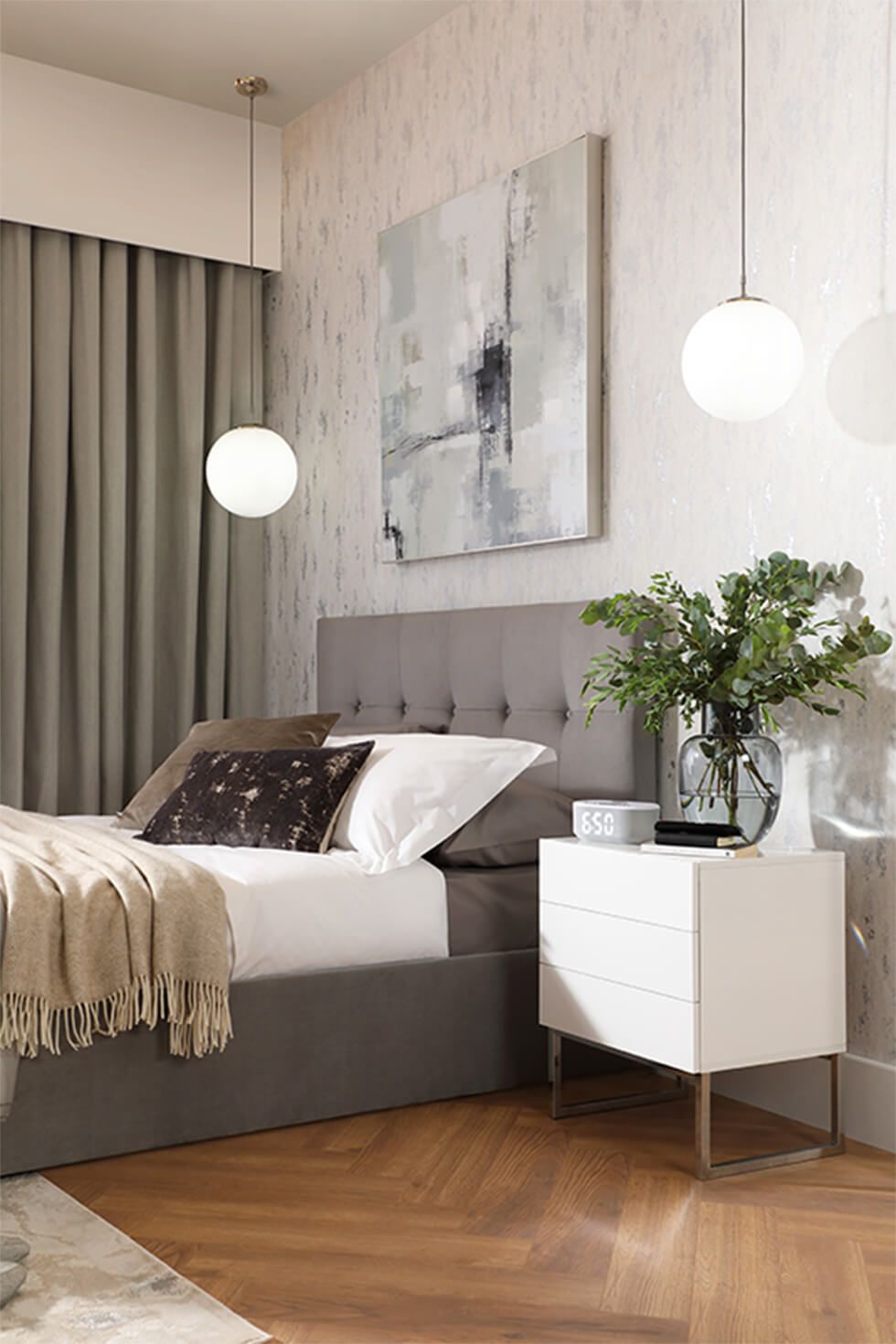 On that note, nothing says modern and futuristic quite like silver. However, this shade can quite quickly feel cold, so work in with soft, textural fabrics such as velvet and knits. A velvet headboard or sleigh bed adds texture and interest while acting as an attractive centrepiece.
5. Monochrome chic
You can't go wrong with the simplicity of black and white, whether you're going for a modern take on a mid-century look, or a minimalist, glossy space.
Contrasting and geometric prints in complementary tones of black, white and grey are a stylish way to add visual interest to the bedroom without being too busy. But it could also be as simple as incorporating cool sconces or table lamps in bronze or gold for a boost of warmth and elegance.
6. Experiment with lighting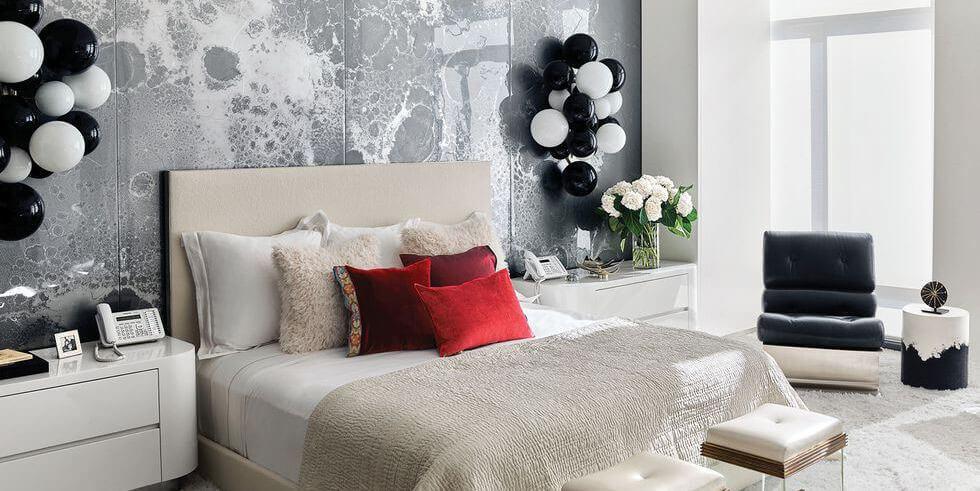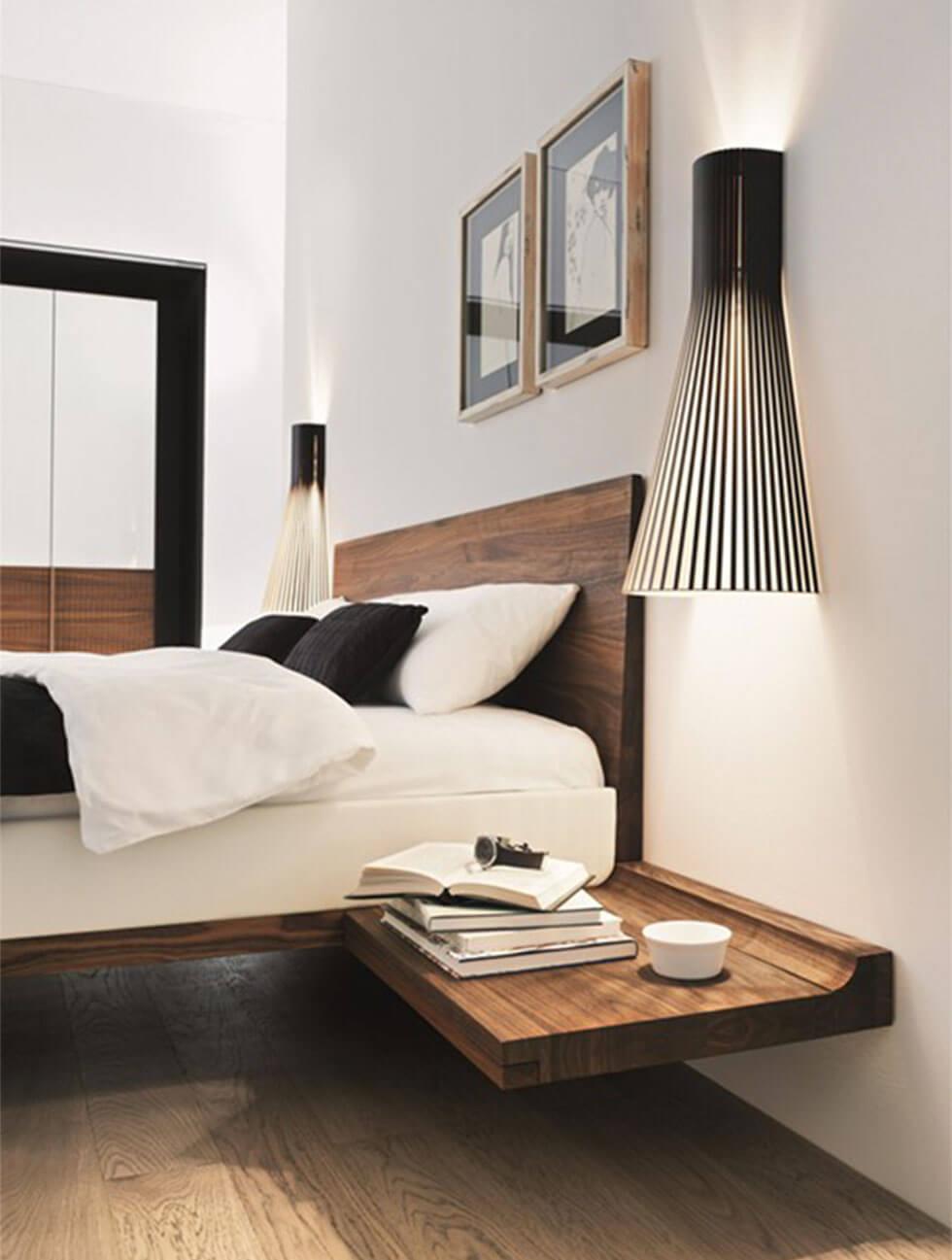 Speaking of lighting, this is one of the quickest ways to update the look and feel of your bedroom. Marrying form and function, sconces or mounted lamps can also work as wall art, and jazz up your space.
You could opt for simple, metallic sconces or chandeliers for a sleek, minimalist take, but if you have more room to experiment, this look rewards a sense of adventure. Look for lights that have unusual, distinctive elements, such as striated lines and sculptural shapes for a thoroughly futuristic take.
7. Play with matte and gloss finishes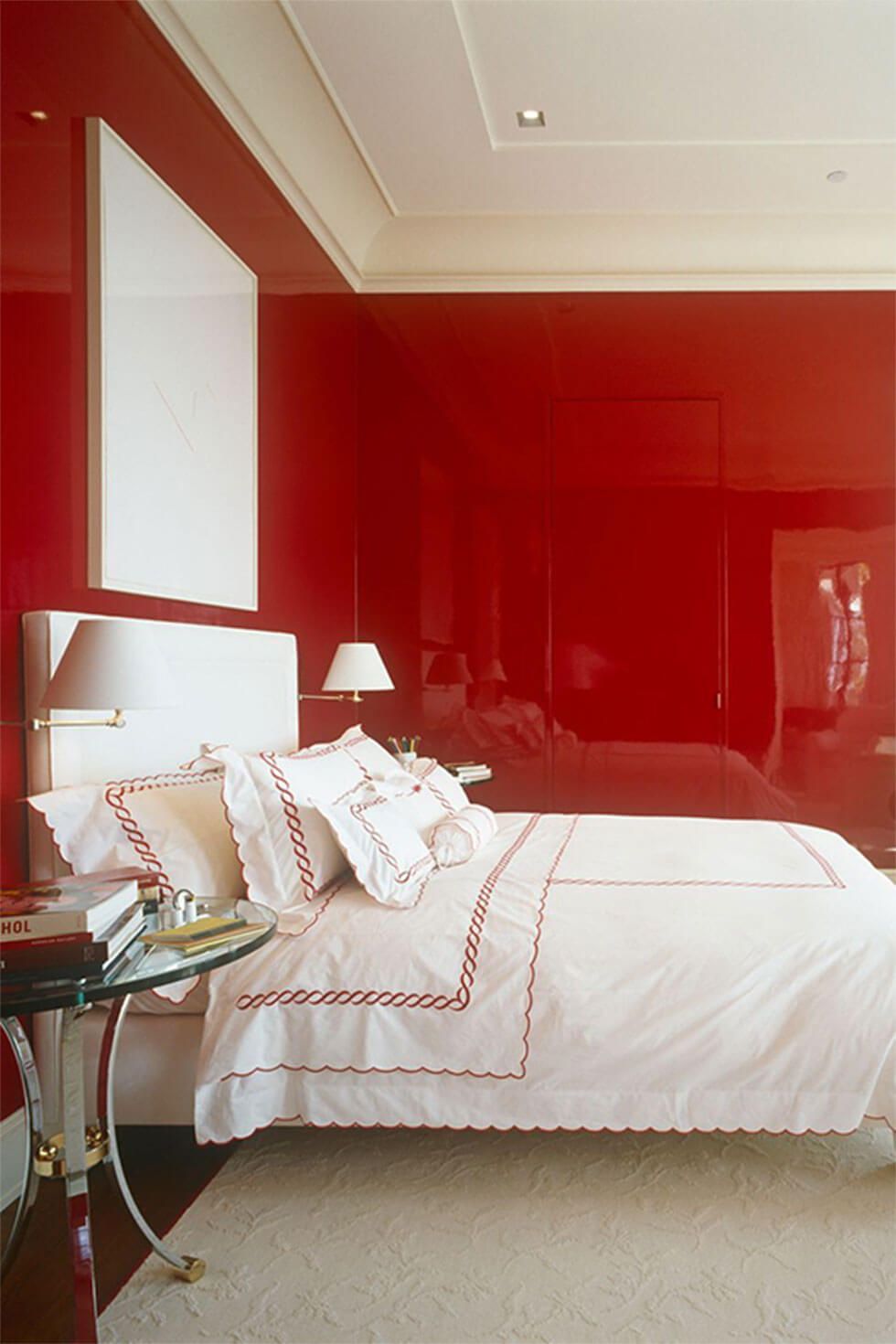 Pairing high gloss or metallic finishes with flat, matte textures creates a signature, memorable look with little effort. For instance, the drama and shine of red gloss paint is offset by a matte white ceiling and bed for an ultramodern, yet wearable look.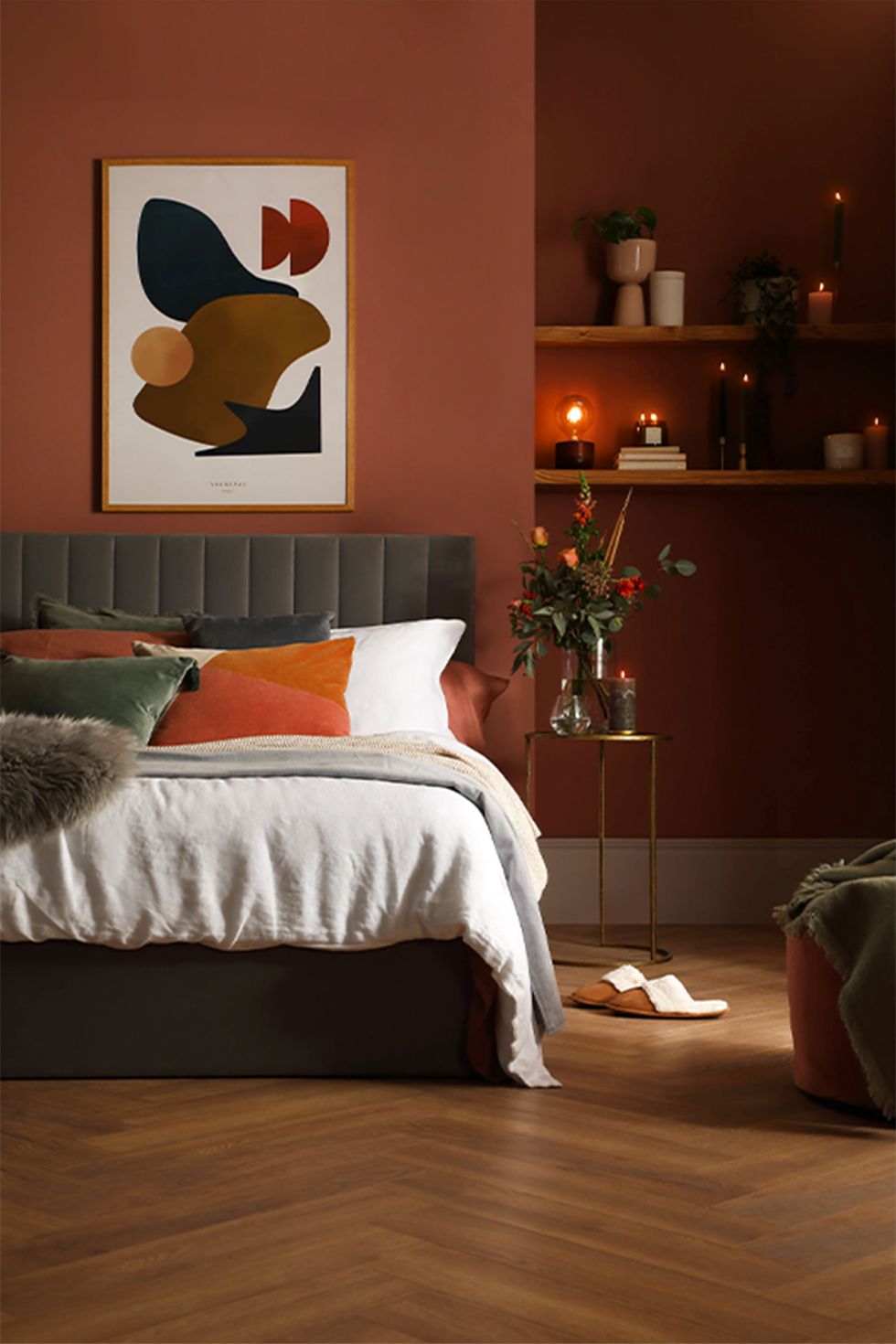 For a less vibrant take, look instead to the soft shine of velvet and brass, beautifully paired against a simple, matte wall, and textured fabrics.
8. Rethink the headboard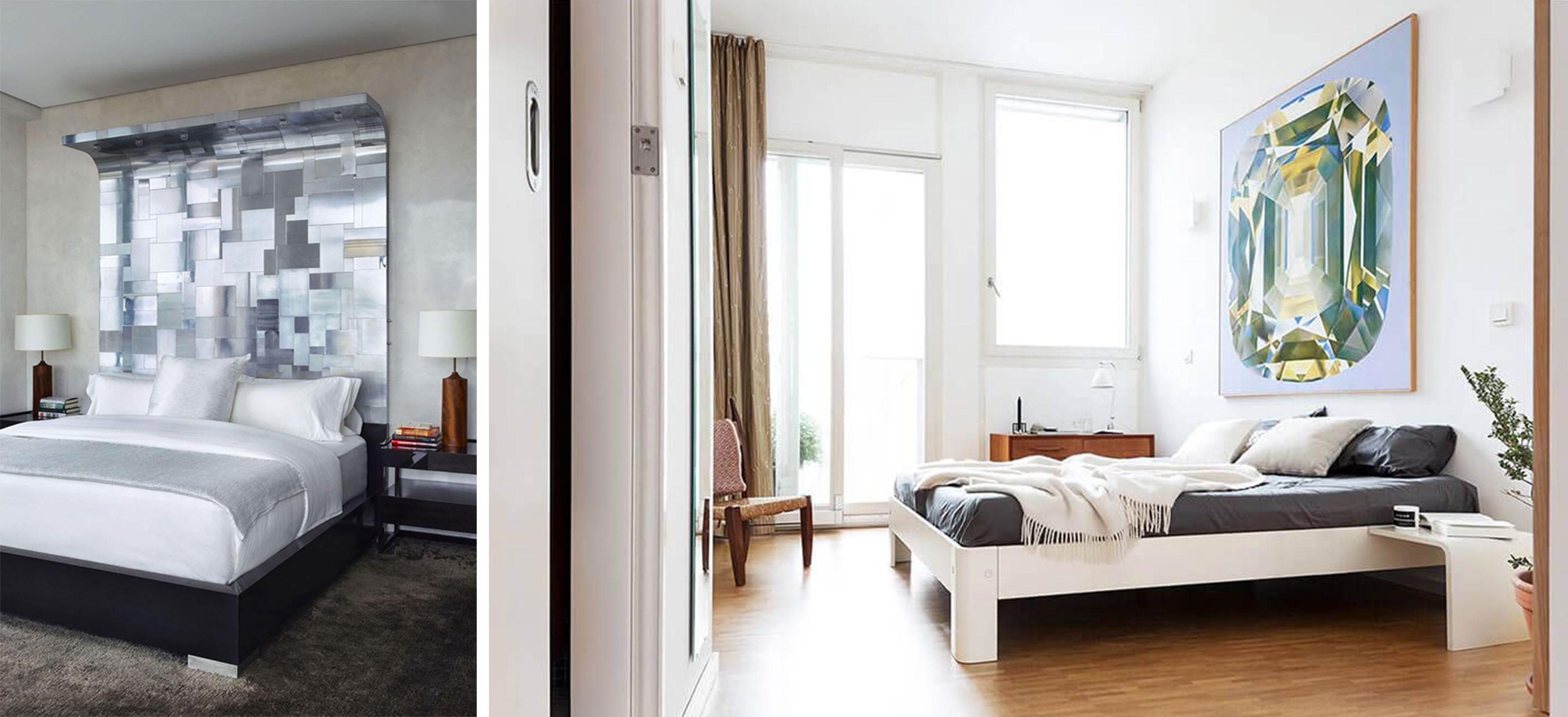 As the bed is the centrepiece of the bedroom, one easy way to instantly make your bedroom look modern and chic is by changing up the headboard.
When it comes to modern furniture, proportions and scale are central to the look. A tall or large headboard would do the trick, especially if it has an interesting finish and shape. Or better yet, do away with it entirely! Instead, sub it out with contemporary art for a daring spin on the traditional headboard.
9. Go big with plants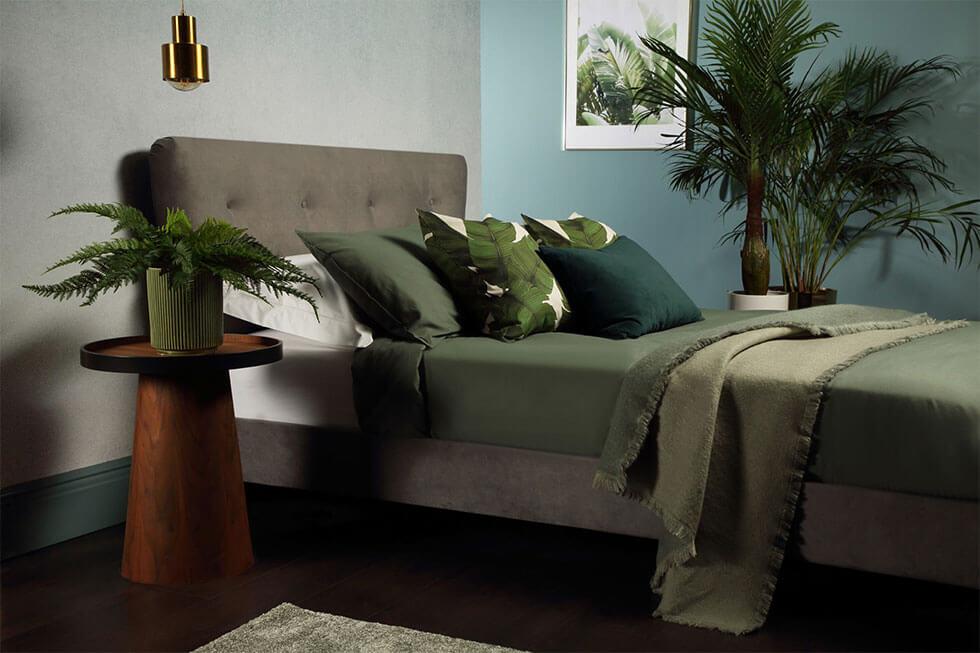 Finally, the very notion of a modern bedroom sometimes conjures up stark, clean spaces that are more about style than substance. Introducing plants and greenery is an easy way to create a luscious and lively take on a modern space.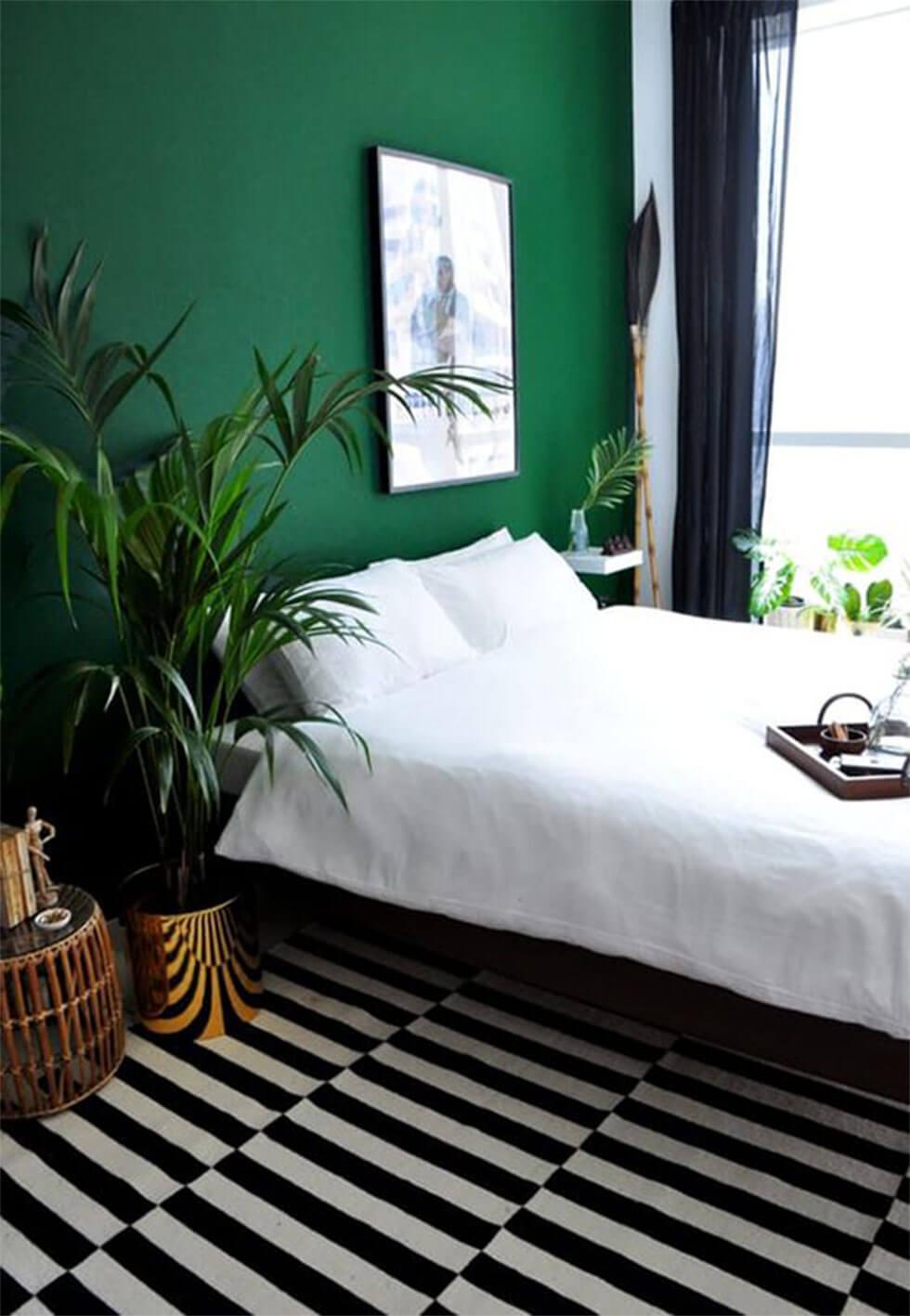 Look for plants that make an impact, like Swiss cheese plants and figs, so they can stand as statement pieces on their own. Aloe vera, snake plants and indoor palms are also great choices for creating a range of shapes and textures.