8 cool ideas for decorating your teenager's bedroom
Inspiring ideas to get you started on decorating a cool teenage bedroom, including hacks for storage and using social media.
So the time has come to upgrade your child's room to a teenager's space - and with that comes loads of different considerations! Teenagers need and expect space, independence and a cool room to be able to invite friends over - so how best can you create that space?
And perhaps an even more crucial question: how can you do that without (too many) arguments and have a room that works well with the rest of the family home?
Here are some quick ideas on how to update and style a great bedroom for a teenager!
1. Involve your son/daughter in all the decision-making
First of all, while in the planning stage, it's important to involve your son or daughter in the style choices and decisions they like, and to get ideas right from the source. For instance, start a Pinterest board and see what they have there, and look through furniture and paint options together. After all, it's their room and they have to love it!
One easy way to get the conversation going is to ask them to make a list of all the things they still enjoy in the room, and what they think needs changing. The room should still feel safe and familiar, so it's important to keep what works from their childhood rooms, perhaps in smaller pockets and accents, while also updating it for an older, more sophisticated approach.
2. Keep what they love - but updated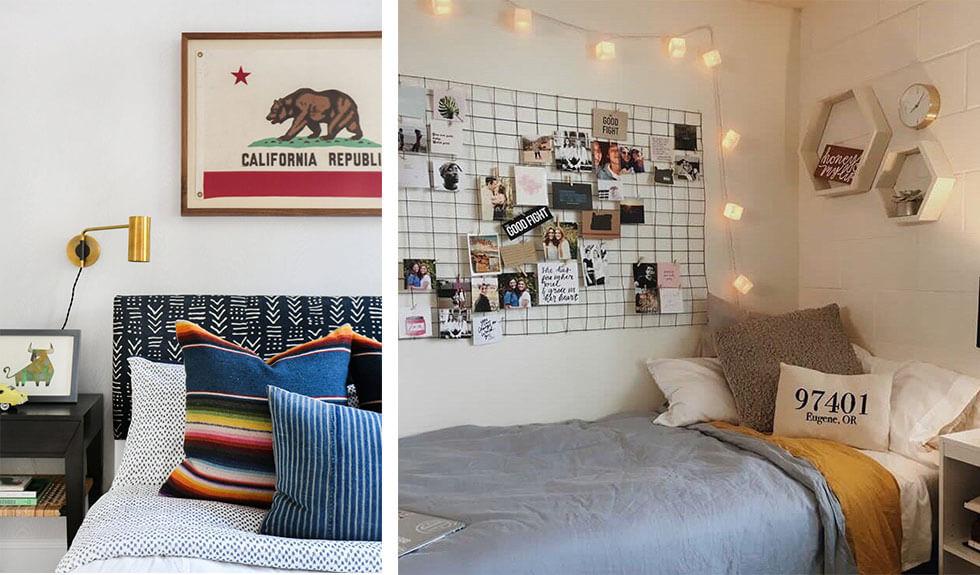 Once you've identified what's going to stick around, polish it up. Some ideas on getting this done, is framing old posters and photos for a boost of maturity and sophistication. Alternatively, a DIY wire frame is also a unique way to display favourite snaps.
As for knick knacks and stuffed animals, they can be artfully displayed along shelves or side dressers, while older furniture can be updated with a coat of paint or decals.
3. Go trendy with social media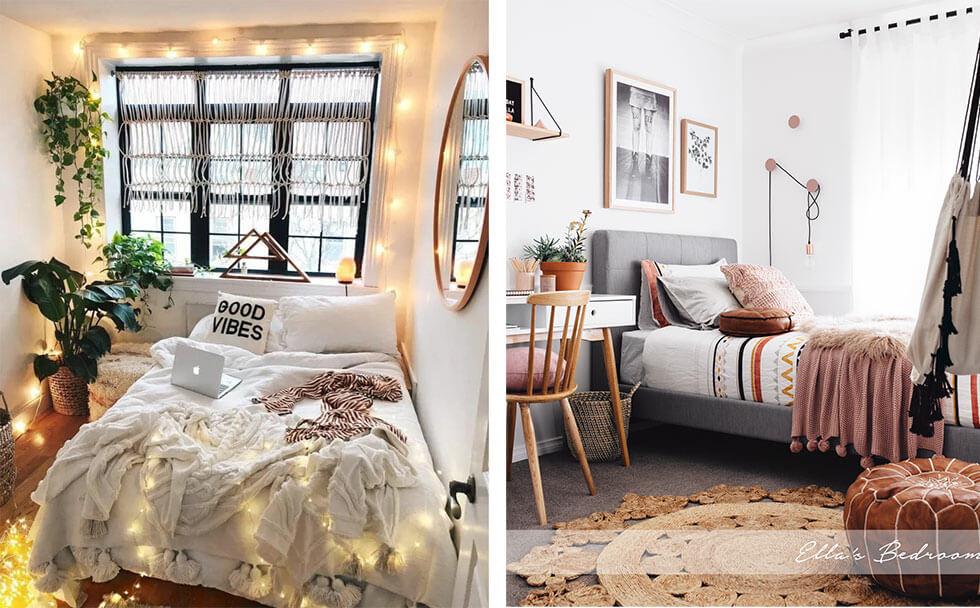 In an age of Instagram and Pinterest, lots of trends emerge through social media, and having reference images to discuss can also make it easier to hone in on a style that you both like.
After that it's about translating that into the space you have, this can be done in small blocks, with elements such as rattan, millennial pink, and fairy lights adding dashes of whimsy. Or, you can put it all together for a thoroughly Instagrammable space.
4. Create spaces for creativity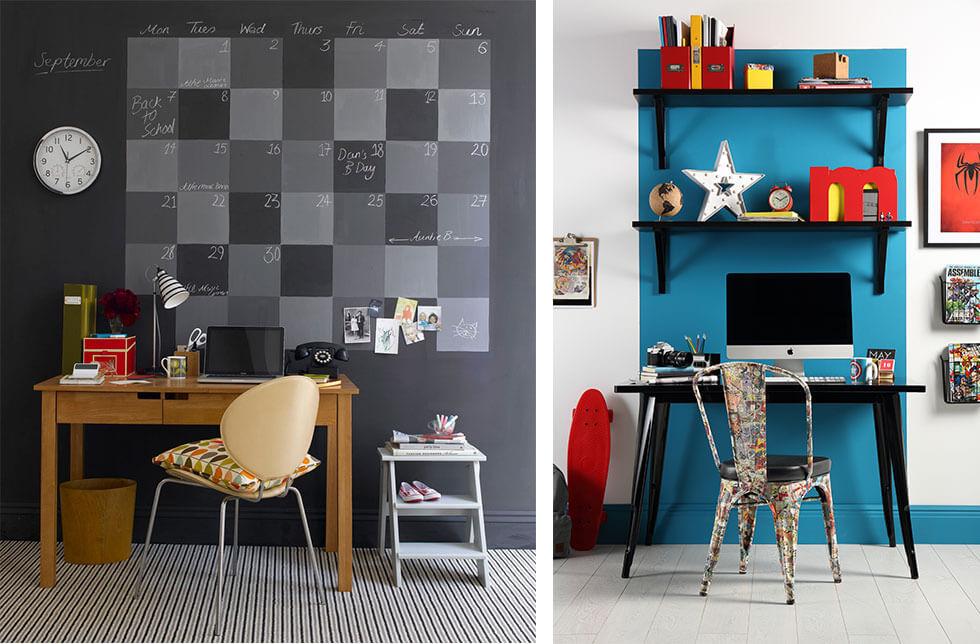 Self expression and a sense of creativity is crucial for a teenager's bedroom, and it's important to carve that into their space. It could be as simple as including a chalkboard wall for doodles, notes and calendaring, or a feature wall for posters and art, or other interests and obsessions.
Crafting or taking on DIY projects is also a great way to upcycle old furniture and bond with your child in the process! If you have a film-loving teenager in your household, our Marvel-inspired chair DIY might be a great project to work on together.
5. Look for smart solutions for small spaces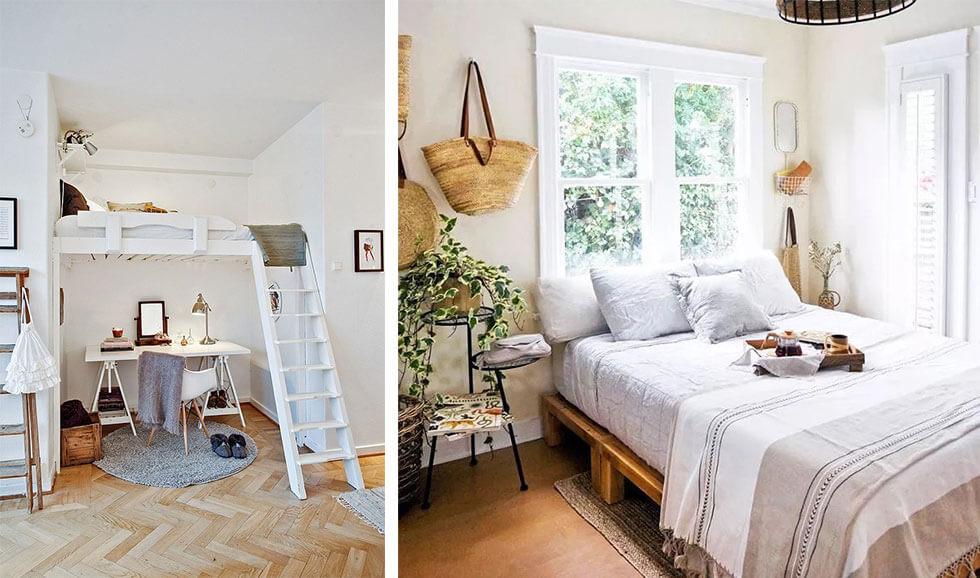 If space is at a premium, strategise around layouts and solutions that can do double duty. This is especially important when it comes to choosing furniture in a teenage bedroom.
Bunk beds aren't just for kids - set them against the wall for more privacy and to create a lovely little nook, while also freeing up space to accommodate a study desk and room to hang out. Meanwhile, if your son or daughter has a collection of items that have cool design elements, hang them up for a unique feature wall! Bags, caps, and musical instruments all lend themselves well to this approach.
Vertical solutions such as floating shelves and hooks can also help to keep clutter at bay without taking up more floor space.
6. Rethink storage options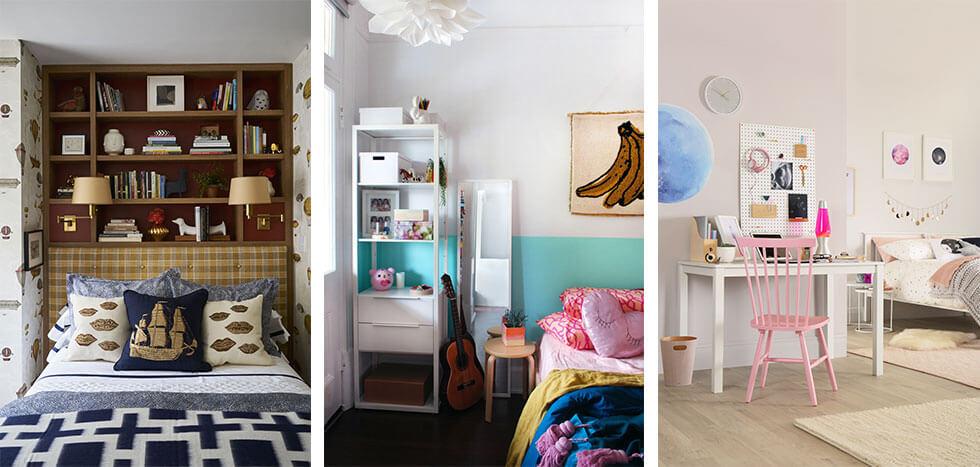 No matter what the layout or style of the room - always include lots of storage to avoid a mess as much as possible.
Aside from the usual suspects of wardrobes and drawers, build storage into less likely spots such as right into the headboard, or consider tricks such as narrow shelves that can fit into tricky corners, or boxes that can slide neatly under beds. A hanging desk organiser will also keep things neat, while also being aesthetically pleasing.
7. Experiment with colours and palettes

When it comes to colours, a teenager's room is the perfect space to experiment. Especially if your child wants a dark room - why fight it? Instead, lean in with rich moody blues and forest greens, or dark grey and black, for a dramatic space with lots of style.
Conversely - especially if they have a favourite colour - go bright! Pops of colour in unexpected spots, such as the bed frame or door, cleverly layered with prints and texture, are a beautiful way to add personality and energy to a room.
Having said that though - if all else fails, you can always keep it simple and calming with neutral tones, so that updating the room is less time-intensive, and can be achieved with posters, art and decor.
8. Include cool spaces to hang out and relax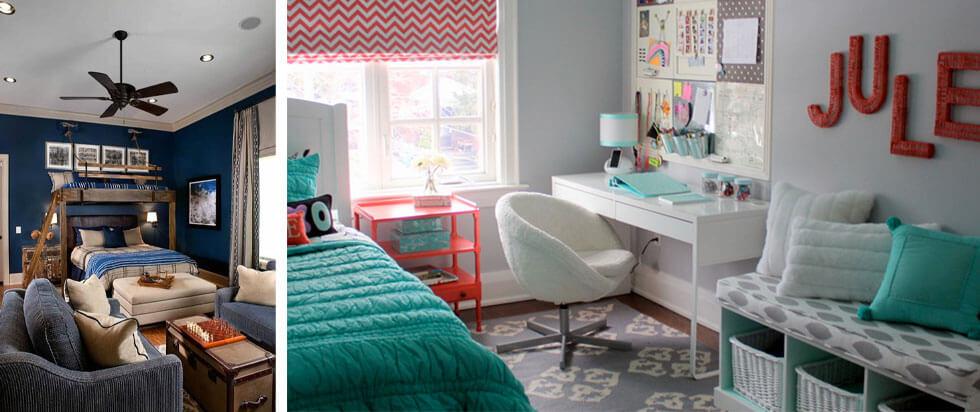 Lastly, for a teenager, privacy is incredibly important - it's an age where independence is truly starting to kick in, and their room should reflect that. If possible, remember to include space to simply relax and hang out.
If you have more space (particularly by a window), a reading nook would be a lovely idea. And even a mini study or TV room would be great. However, if you're working with a smaller room, even including a beanbag and a plush rug or some cushions to sit on will do the trick.
Ideally, this bedroom should also be able to work as a place to invite friends back to, and to spend time alone with their studies, interests and hobbies.