6 great teal bedroom ideas
Thinking about teal as a bedroom colour? Our ideas will help you get started, whether you're into modern, coastal or tropical styles for your home.
A beautiful melding of blue and green, teal is a wonderful colour for the home. Its versatile, calming tone makes it a particularly smart choice for the bedroom, and it also gives lots of room to play with, since it's a colour with a big personality.
Here are some of our favourite ideas for teal bedrooms!
1. Lean into easy, coastal vibes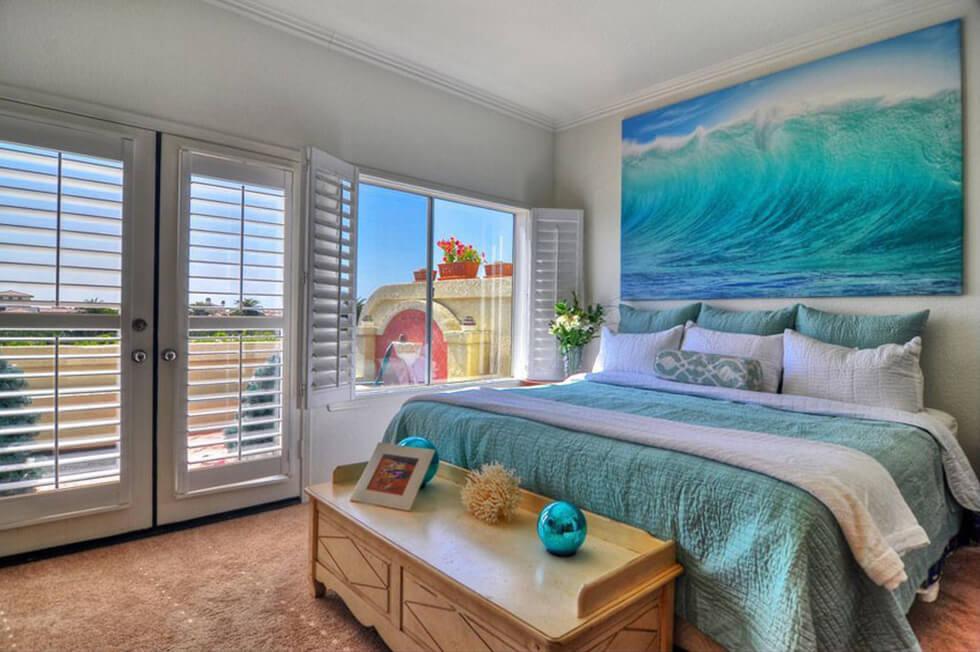 With both blue and green tones, teal can immediately evoke a sense of the beach, the coast and the sea. Light wood furniture, white or cream walls and crisp bedding all enhance this coastal style at home, especially if you amp it up with nautical-inspired decor and art.
Teal also pairs well with other similar shades - so include colours such as emerald or turquoise in the bedroom can also create a stylish tonal look.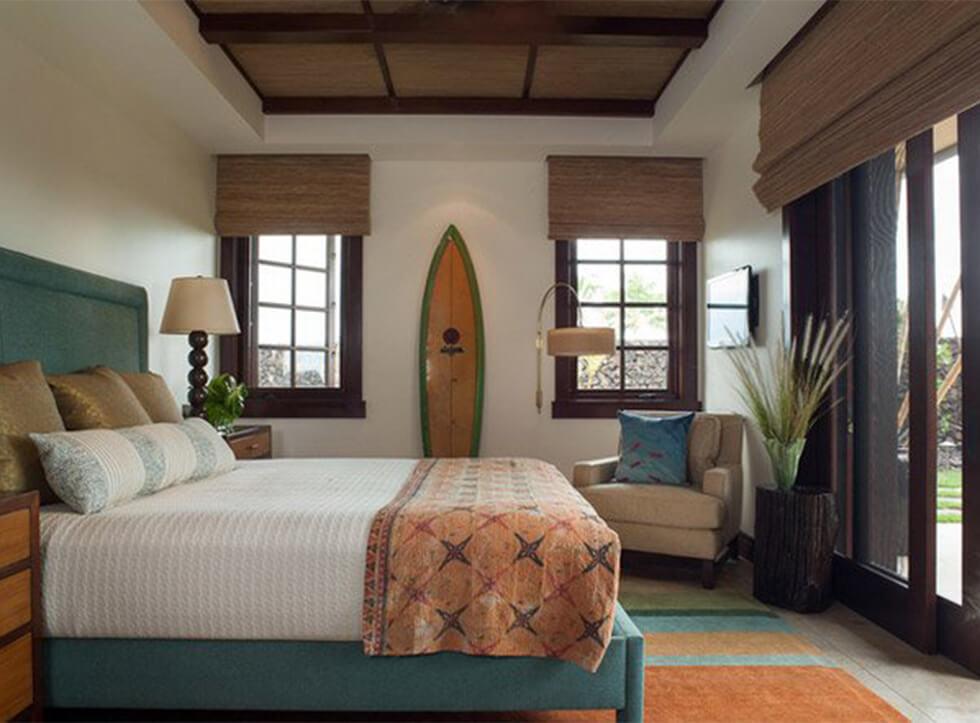 On the other hand, for an island-inspired look that would be right at home in a resort, you could opt for an inkier hue of teal and darker stained wood furniture, paired with organic textures and decor such as seagrass and linen.
2. Enjoy a tropical look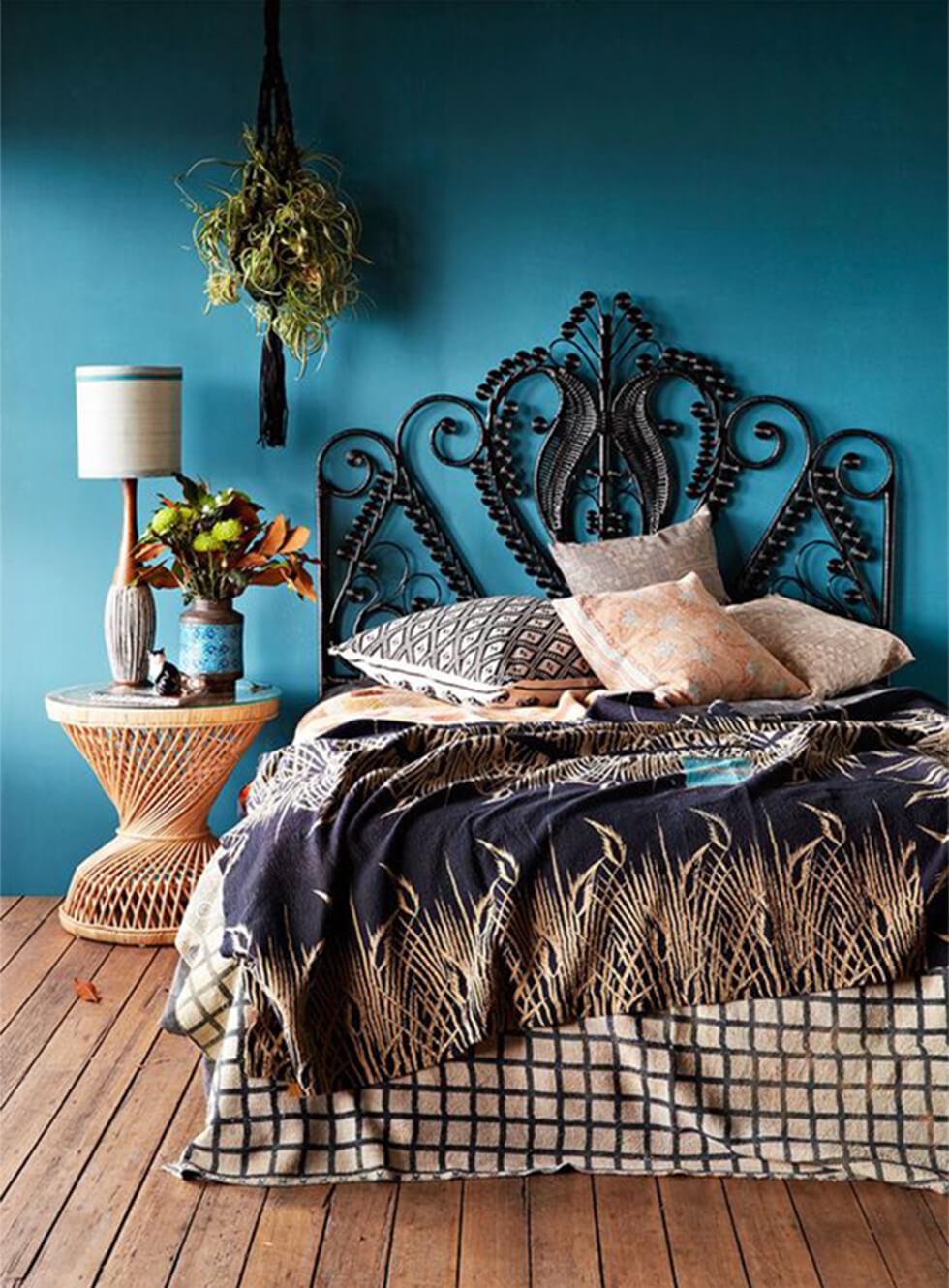 For a look that embraces nature, but doesn't live right by the sea, lean into teal's fun, tropical vibes. Natural materials such as rattan, natural greenery, and plants look fantastic against a teal feature wall, while a statement bed will make a big impact that stands up to such a bold backdrop.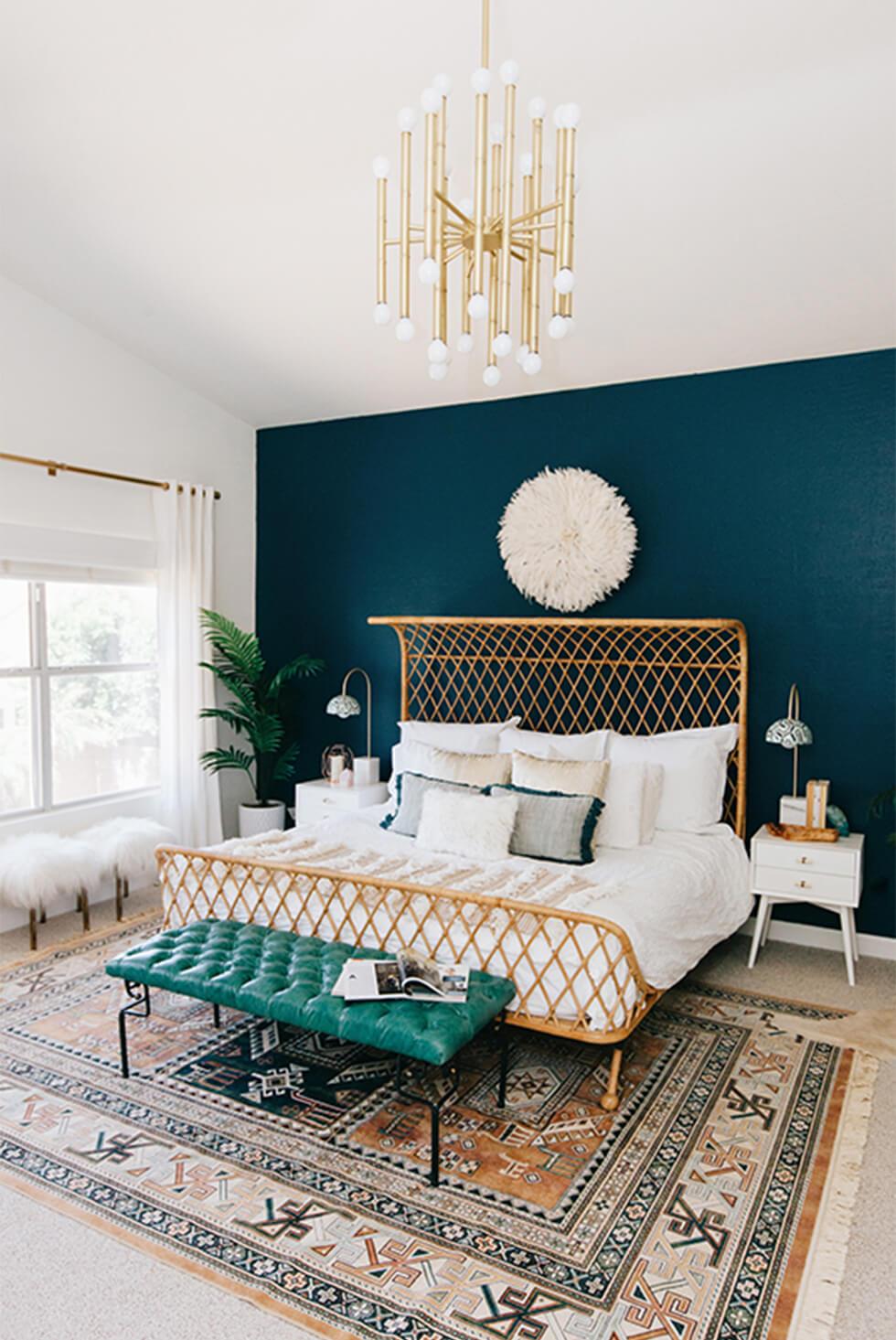 You can also lean into the more luxe elements of this aesthetic with intricately patterned bedding and rugs, or go big on the opulence with a teal and gold bedroom, with gold or brass elements coming in the form of chandeliers, lamps or even mirrors.
3. Go dark and moody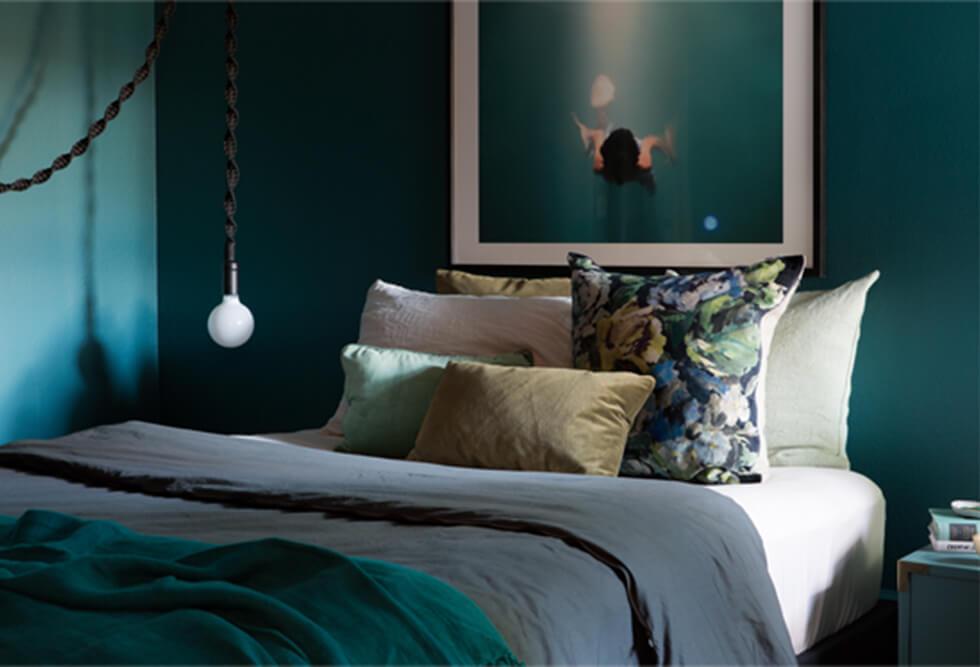 For a dark room with a colourful twist, dark teal beautifully straddles the line between sapphire and emerald without being as overwhelming as a strong red or blue tone.
This makes it an elegant, modern option for an all-over colour for the bedroom, and when paired with soft colours such as grey, sage and cream, dark teal is especially calming and restful but never dull.
4. Contrast with warmer tones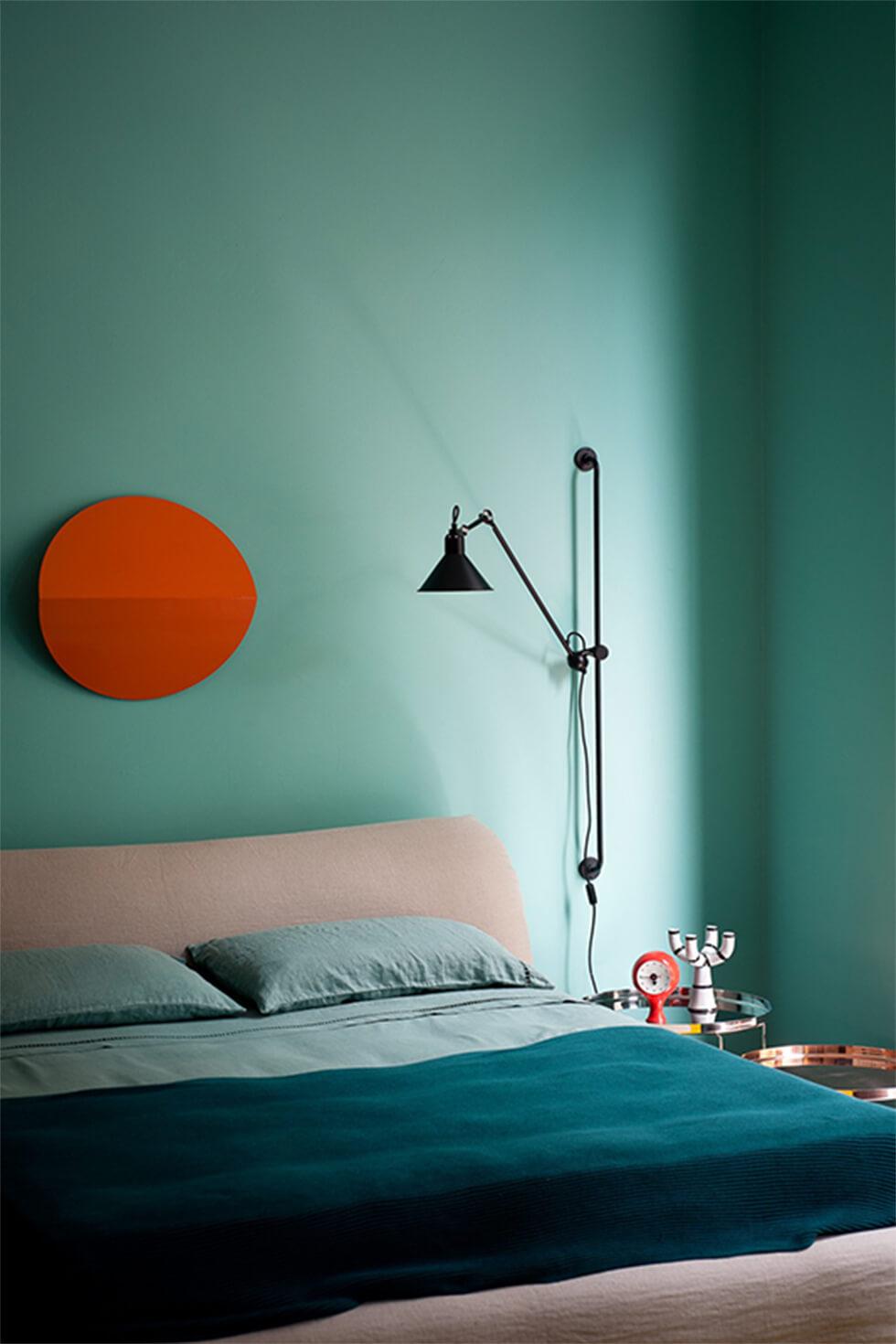 If you want a pop of contrast and playfulness, teal's cool nature means it allows for warm colours to really shine. For a really bold juxtaposition, our favourite shades to experiment with are orange, red, pink and yellow, for a boost of brightness and fun.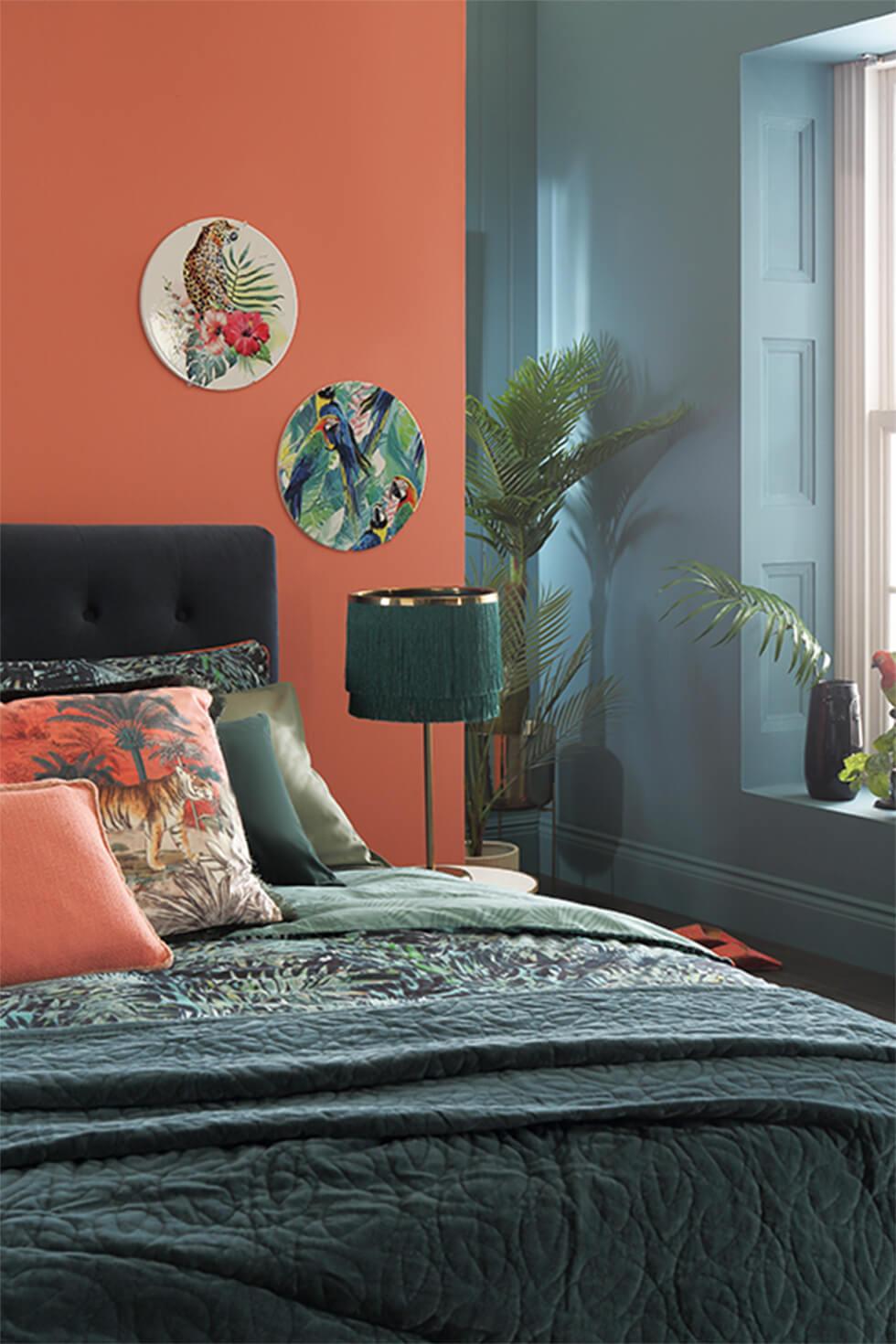 With this look, contrasting pieces can range from small, playful art or decor, all the way to a feature wall or even bedding and cushions.
5. Play with fun, eclectic layers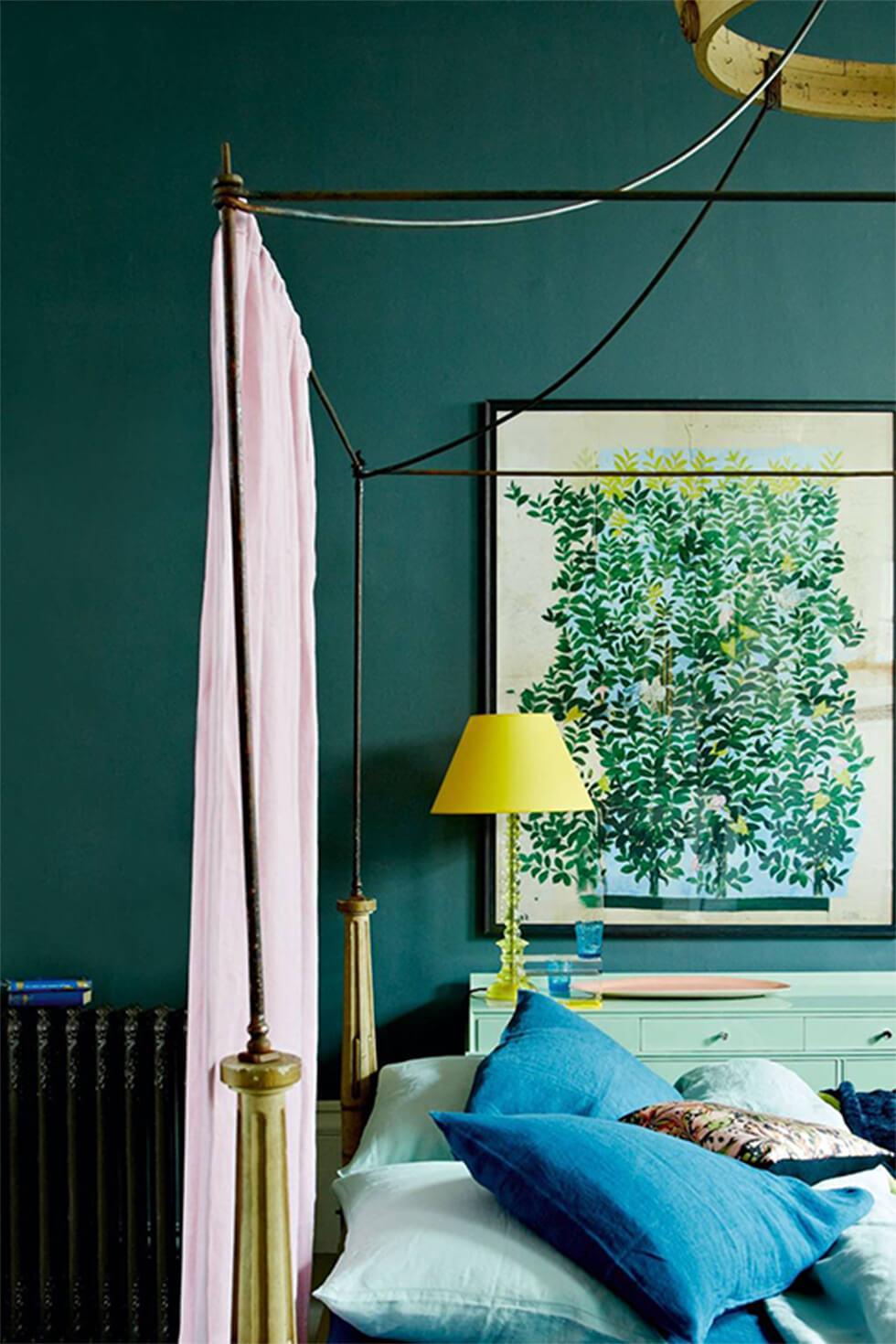 Teal is not a shy colour - and that means it can be inviting for the maximalists among us since it can pair well with bold decor choices. Teal and gold bedrooms, for instance, can be an opulent, lovely look.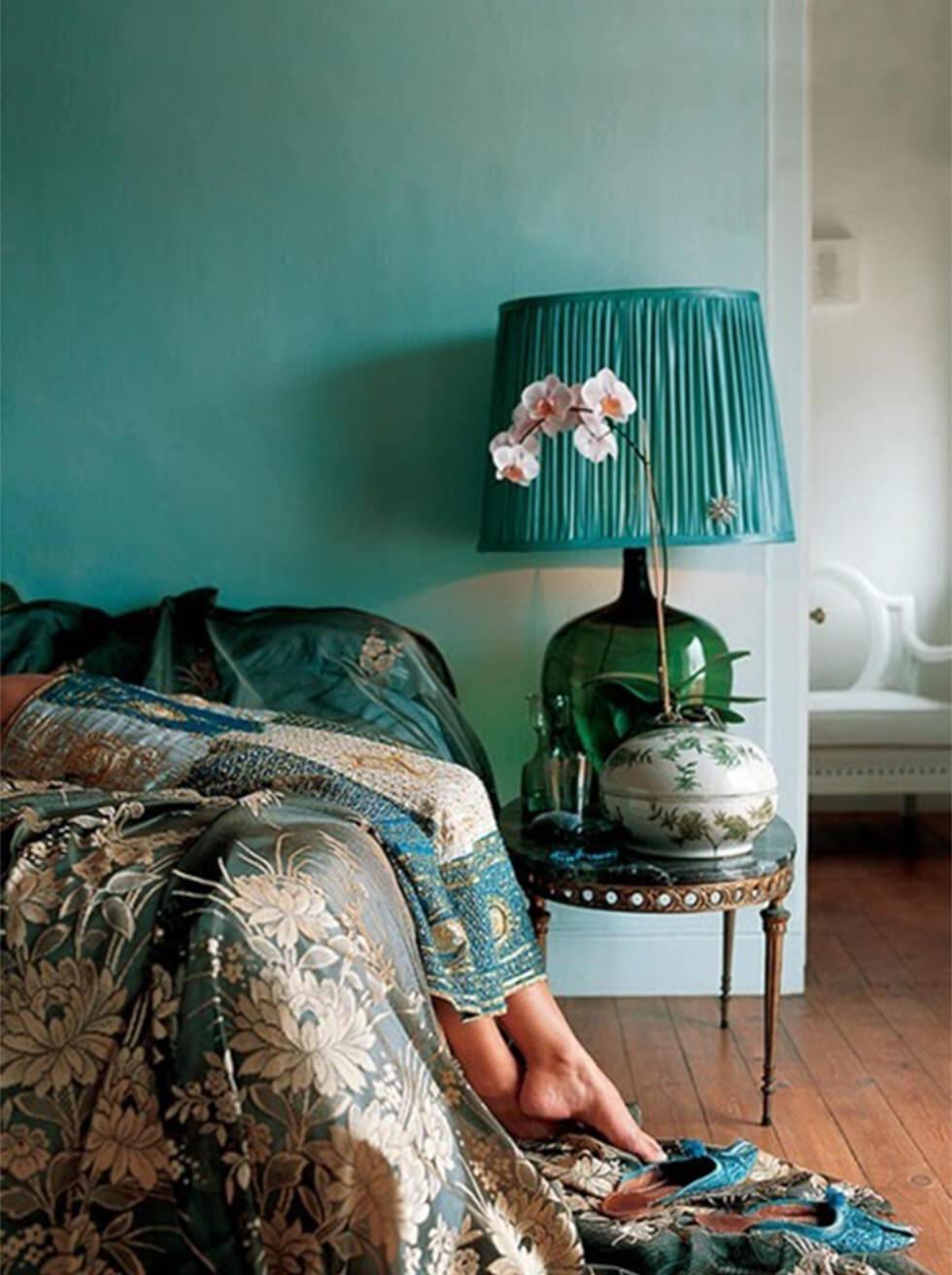 But there's lots more that can be done, whether it's going for tonal layering with varying shades of teal, green or blue, or opting to layer with bold prints on the wall, bedding or rug.
6. Contrast it with white for minimalism with a twist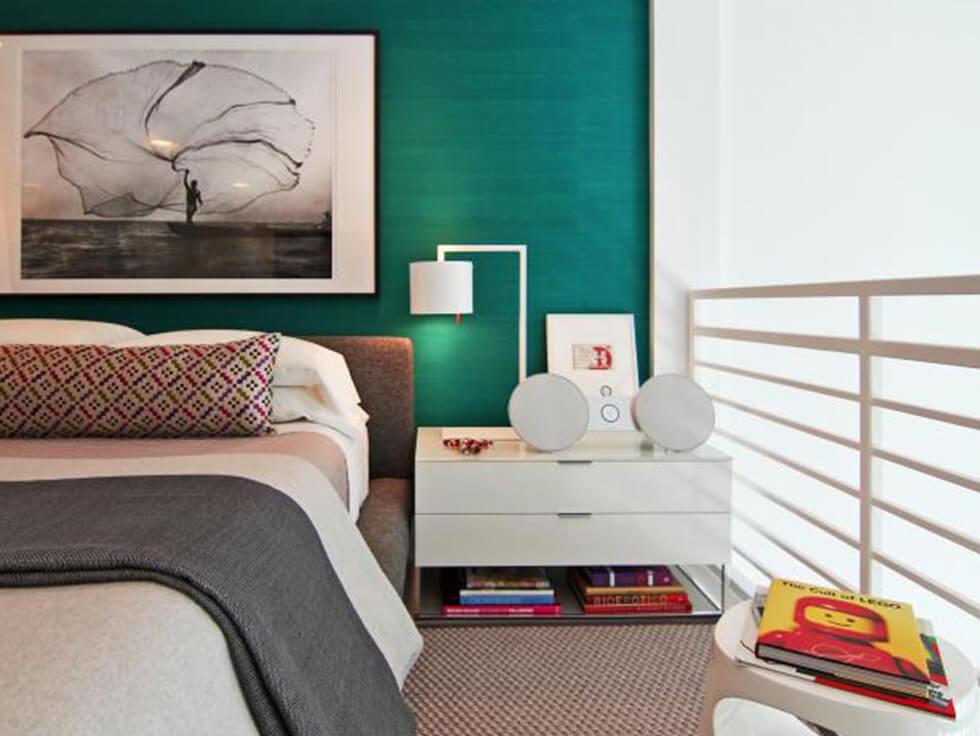 If you're more inclined to clean lines and minimalism, then let teal do all the talking by using it as a bold accent colour in a white room!
Pair it up with white for a classic pairing with a modern twist, and look out especially for simple furniture built on sharp lines for a crisp, stylish bedroom.