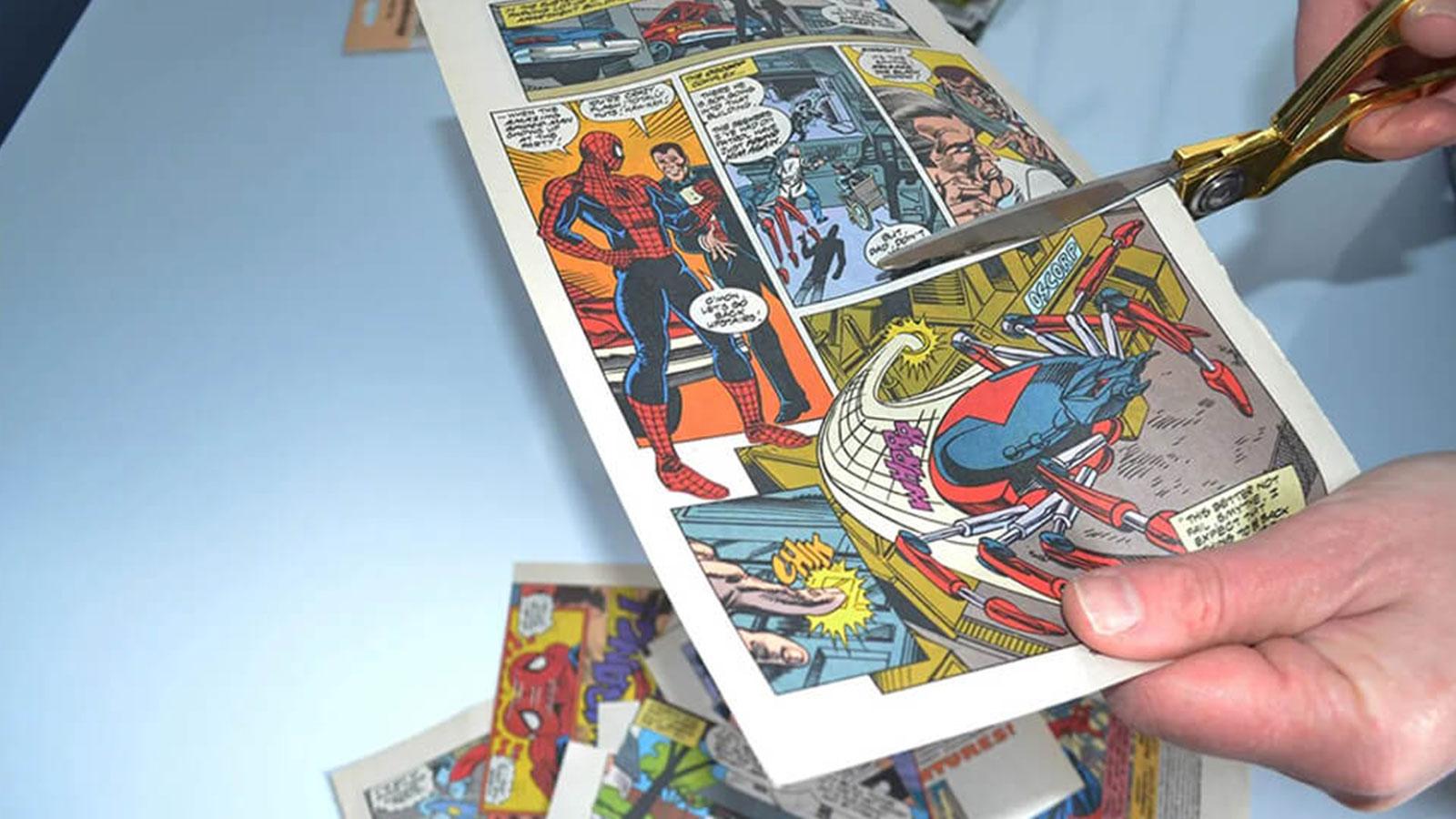 If you're spending most of your time at home with the kids these days and looking for ways to keep them occupied - you're in luck! Arts and crafts is a great bonding activity and a chance to hone their creative skills while you're at it.
Perfect for a rainy day or a much-needed break from screen time, these DIYs will brighten up your home - check them out below!
1. Marvel Chair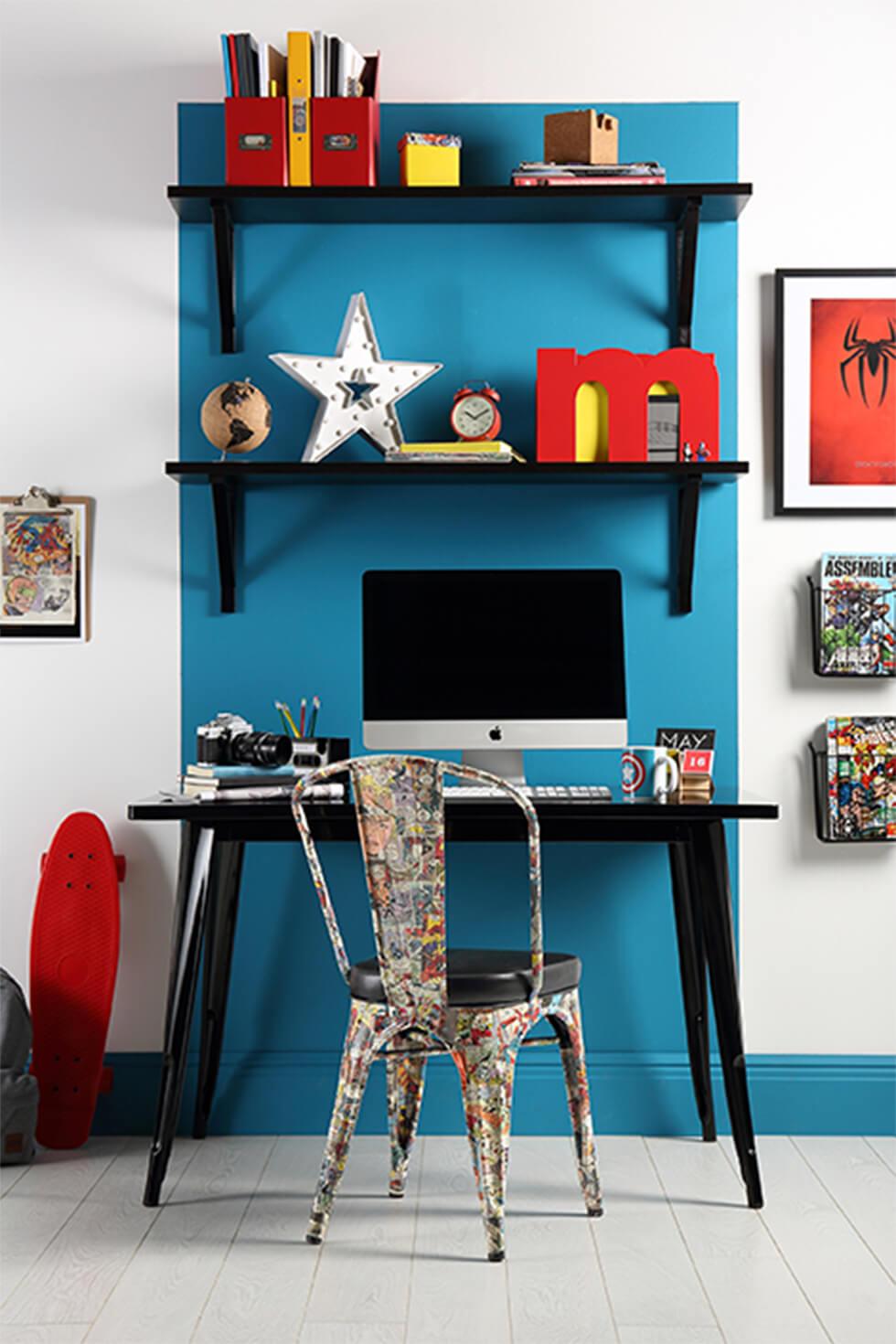 Bring personality to your home office or children's bedroom with this playful DIY.
Pay homage to your favourite Marvel superheroes by making use of old school comics and giving an old chair a superhero-worthy makeover. Play around with which cutouts you want to use to create a one-of-a-kind piece. Aside from comics, you'll also need PVA glue, scissors and clear varnish.
Find out how to make the Marvel chair with these easy steps.
2. Tassel wall hanging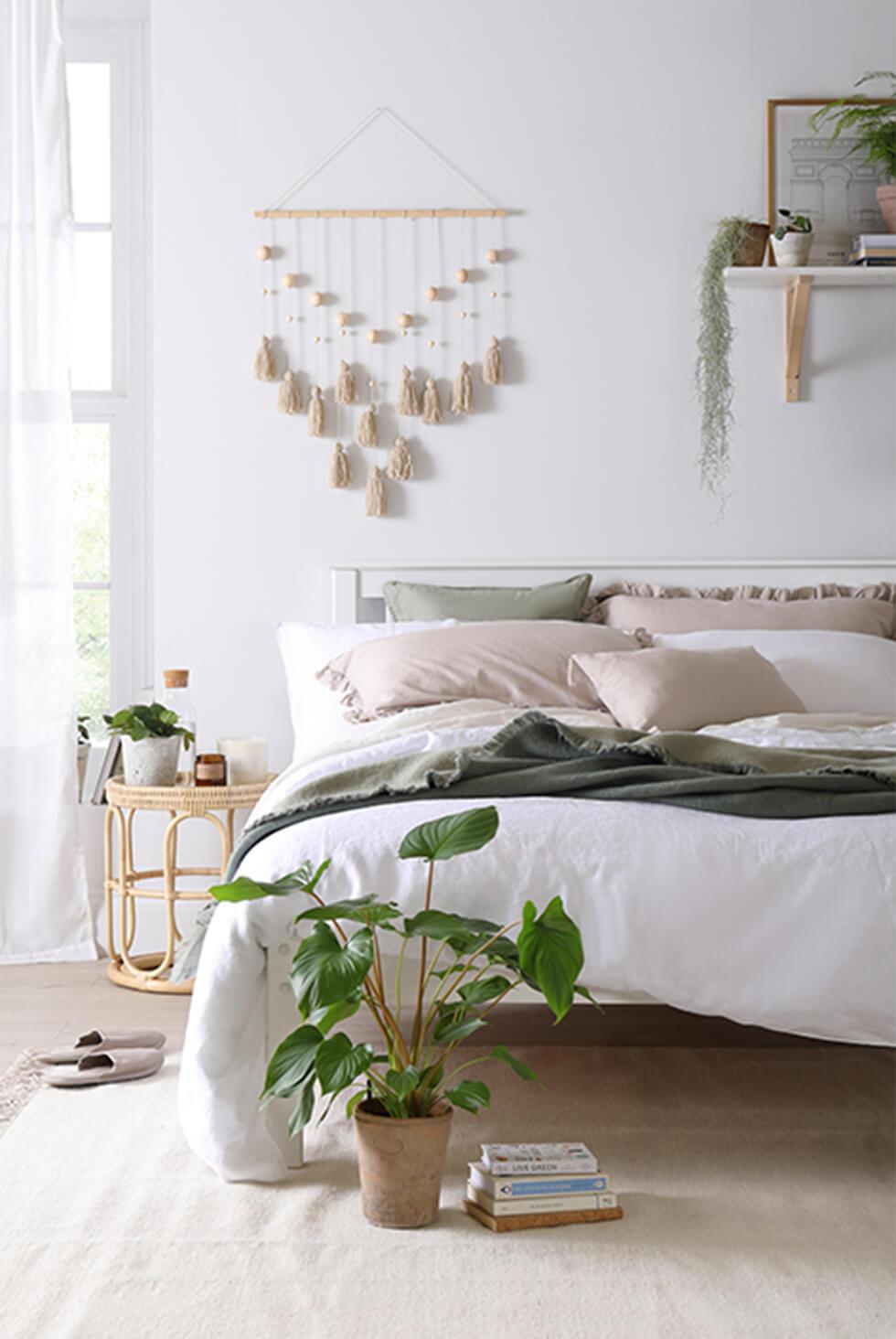 Tap into the carefree spirit of DIY with this tassel wall hanging which is inspired by the natural elements of modern boho design.
Pick a cosy corner in your home and get started using a ball of yarn, wood dowel and wood beads. The tricky part here is double knotting the tassels so it may be an enjoyable challenge for the kids who want to learn the ropes!
Read more about our step by step tassel wall hanging guide.
3. Kids' Memo Board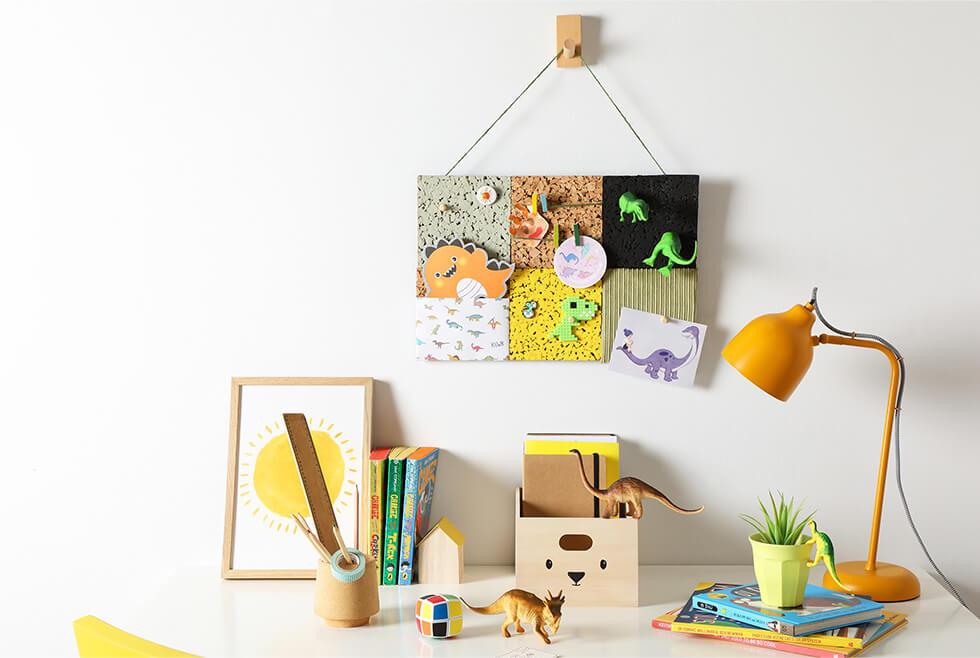 This kids' memo board is a fun one to put together as a family and can be easily personalised to suit your taste. It's eco-friendly, too!
Make use of recyclable materials that you may have lying around the house such as scrap fabric or wrapping paper in a funky pattern to give your board its own pizzazz. Opt for a special theme for your memo board -- we opted for a dinosaur one, but a cute floral pattern or a motif from your favourite book or movie could work just as well. You can also decorate it with cute mementoes such as photos or postcards.
Learn the steps with our memo board tutorial.
4. Shibori tie-dye napkins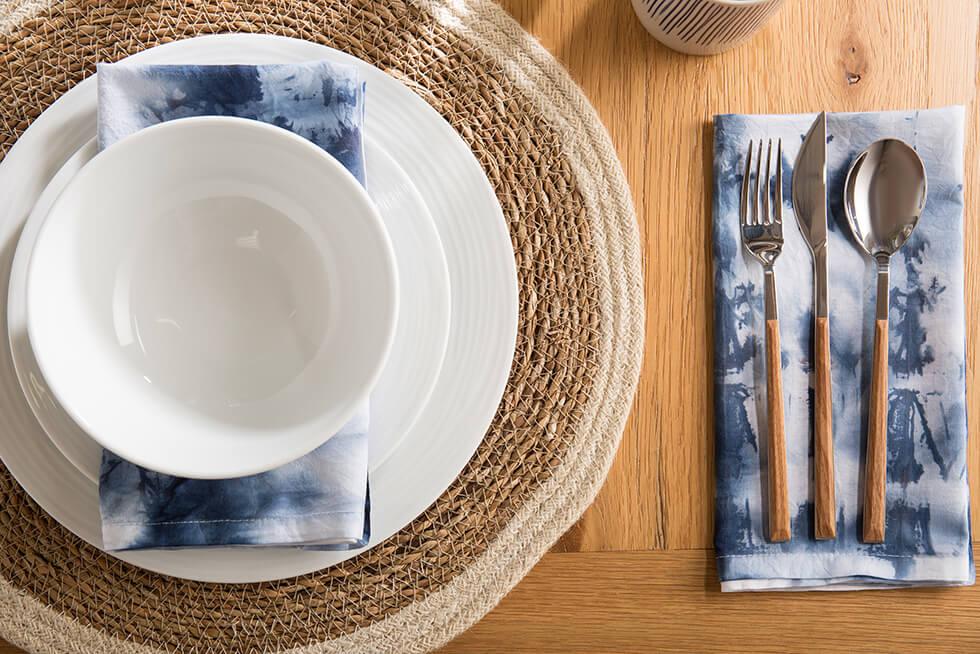 If you want to add a coastal touch to your dining room, let us introduce you to the art of Shibori - a tried and tested Japanese tie-dye technique.
Use Shibori to spruce up white napkins by updating them with simple patterns that are created by folding it into different shapes and then applying navy tie-dye paint to it. Let the kids experiment with different patterns by folding it into a shape they like. Once the napkins are dry and ready to use, admire your family's handiwork by making it part of your dining room décor.
Discover the four different folding patterns with our guide.