1. Make their dreams come true with a superhero theme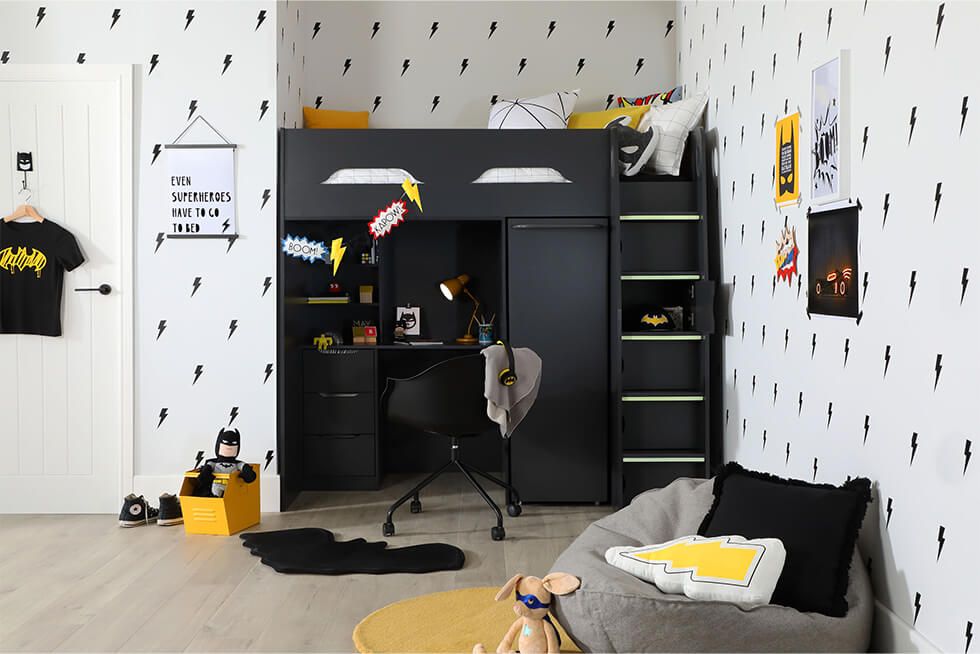 Bring your child's superhero dreams to life with a Batman-themed bedroom. Keep it clean and simple with modern white walls and lightning bolt motifs. Add zing to the space with fun posters, quotes or soft toys in sunny yellow accents inspired by the caped crusader's logo.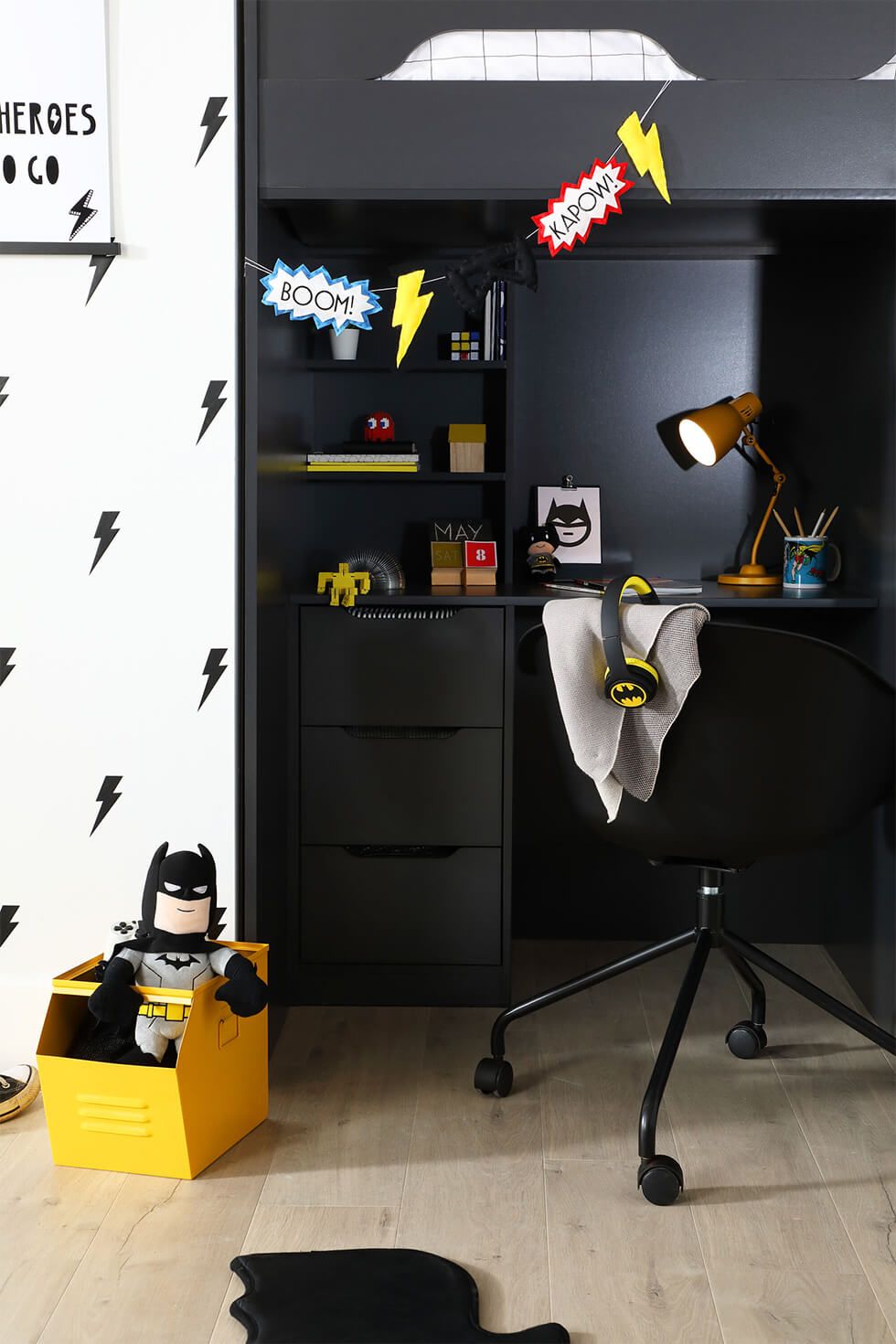 Meanwhile, you can also recreate the feeling of being in the Batcave for your little one with a multifunctional bed. Opt for a black high sleeper bed with a built-in desk and pull out wardrobe. Perk up the desk area with colourful accessories to complete the look.
2. Stand out with a cute dinosaur-themed bedroom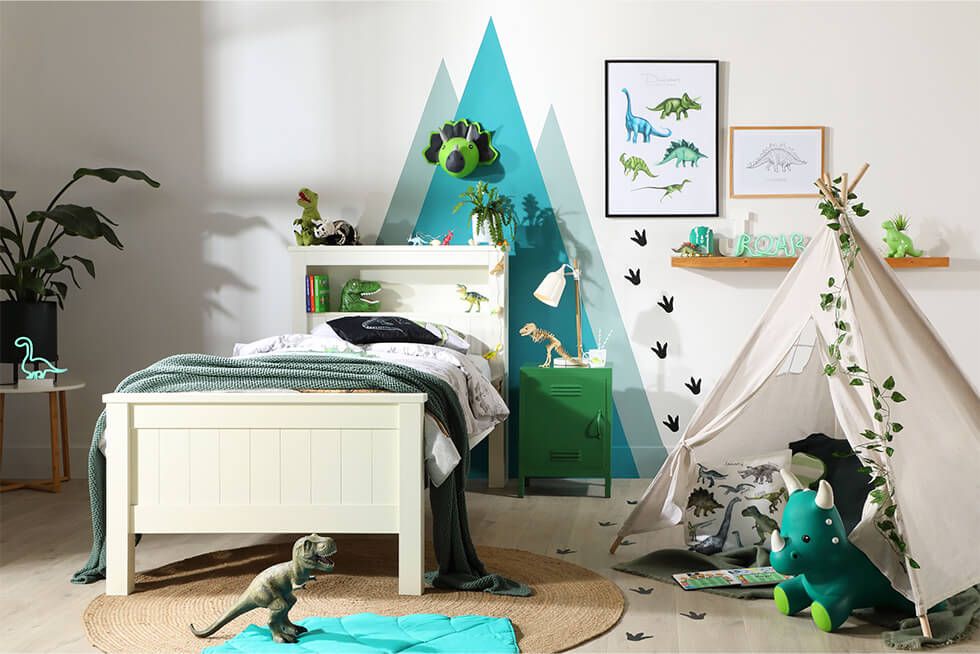 Create a dinosaur-themed bedroom for your little explorer with a neutral palette and dinosaur accessories. To get started, paint a simple mountain mural and add dino footprint wall decals as the backdrop. Next, introduce a play tent and dino soft toys to spark their imagination.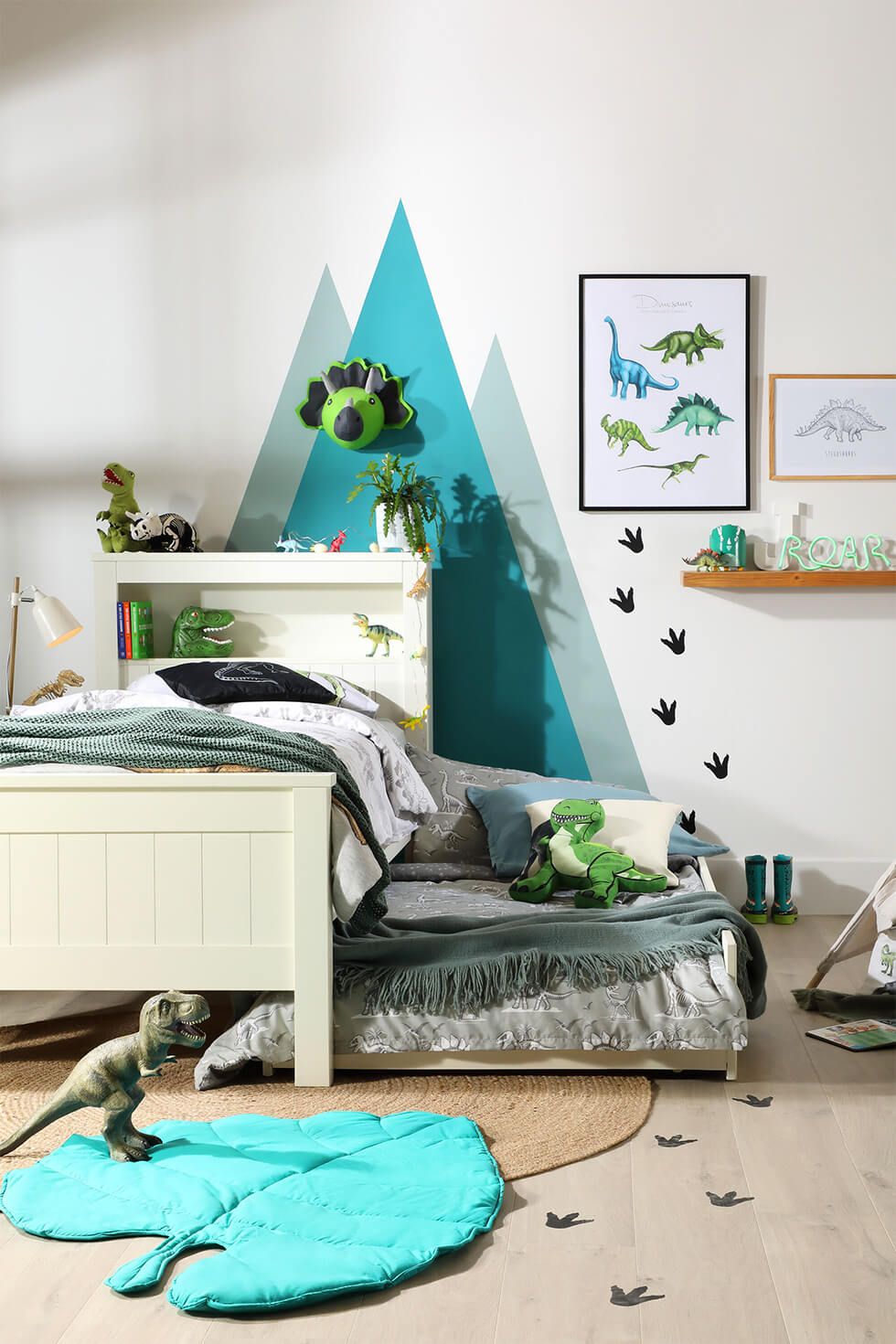 With the backdrop in place, make your child feel like they are camping with dinosaurs. Bring this aspect to life with a trundle or bunk bed - a handy option for when they are having sleepovers!
3. Explore the space theme with two bedroom looks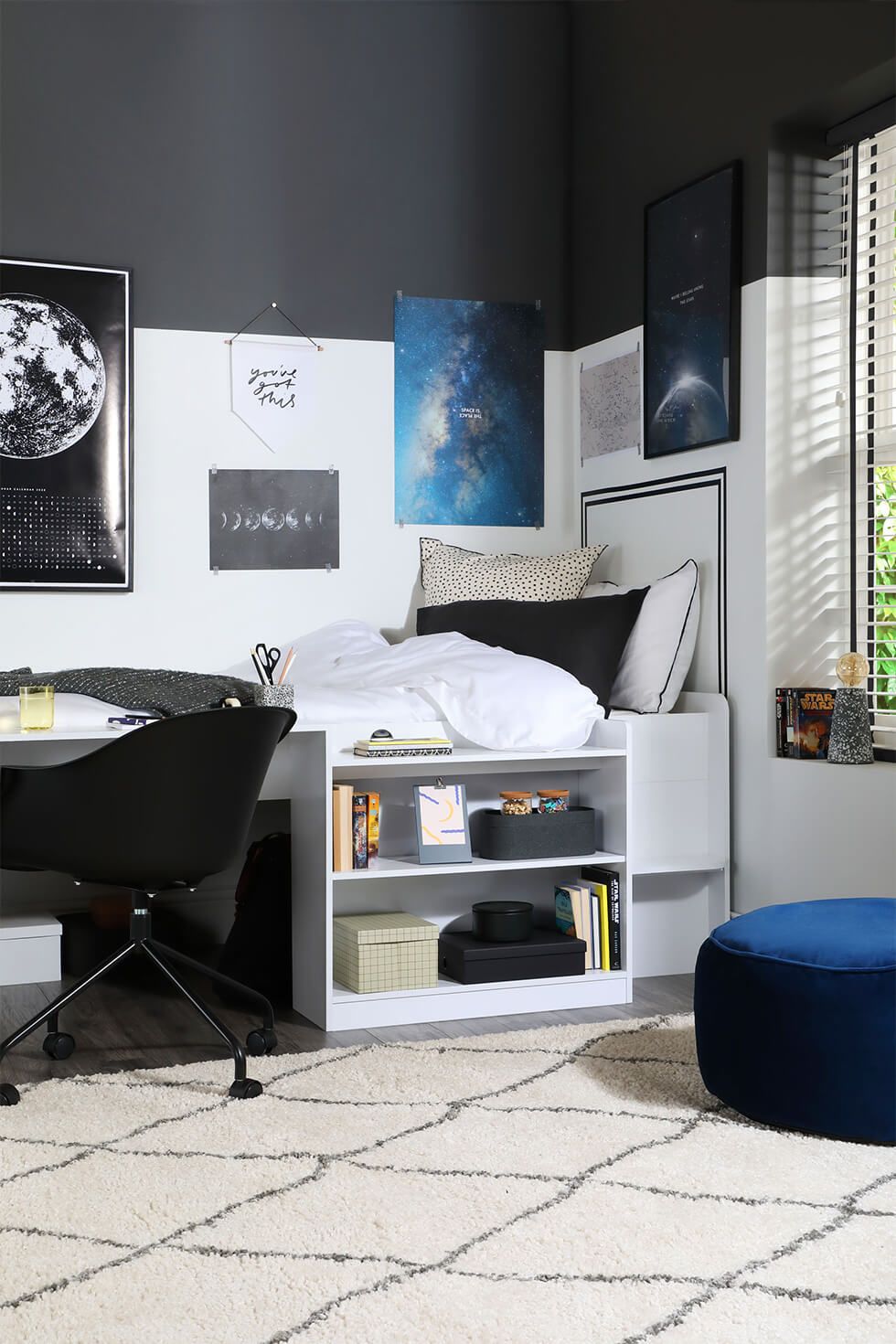 For teenagers who are fans of sci-fi or space travel, design a galaxy-themed bedroom with two-tone walls. Create the illusion of sleeping under the night sky by painting the ceiling dark grey and dressing up the walls with galaxy-themed posters. Opt for a multifunctional bed with a desk and storage to save floor space. Soften the room with a rug and ottoman.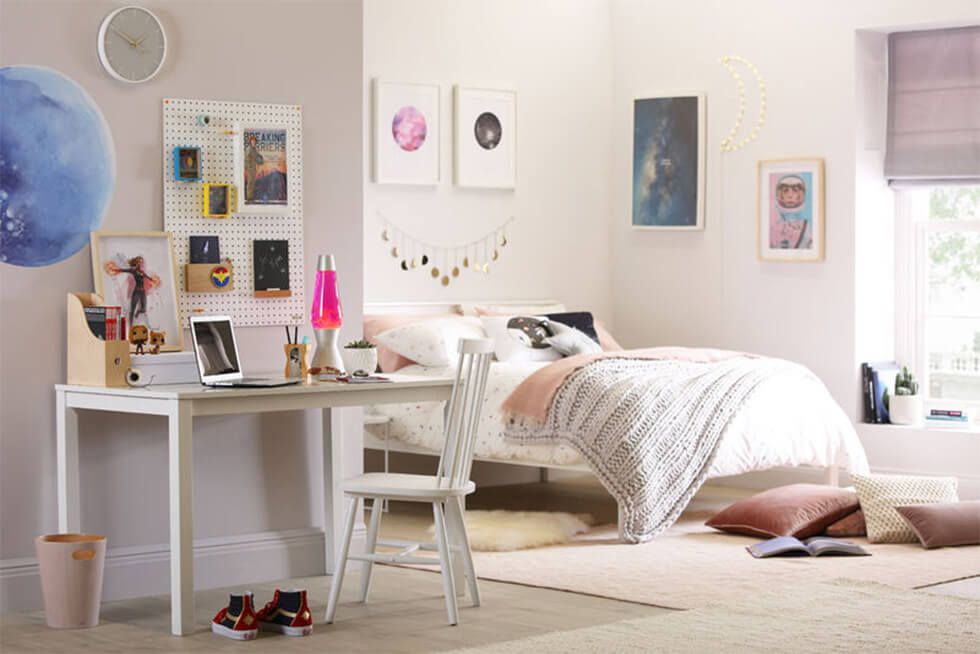 On the other hand, a cosmic-themed bedroom is also a great idea if you're decorating for a teenage girl. Opt for a light-hearted base such as a white bed and desk then layer with pink accessories such as bedding or a rug. If your teenager loves painting or DIY, get them involved by making a chic lunar garland or cosmic-themed posters to hang on the wall.
4. Create zones with a geometric feature wall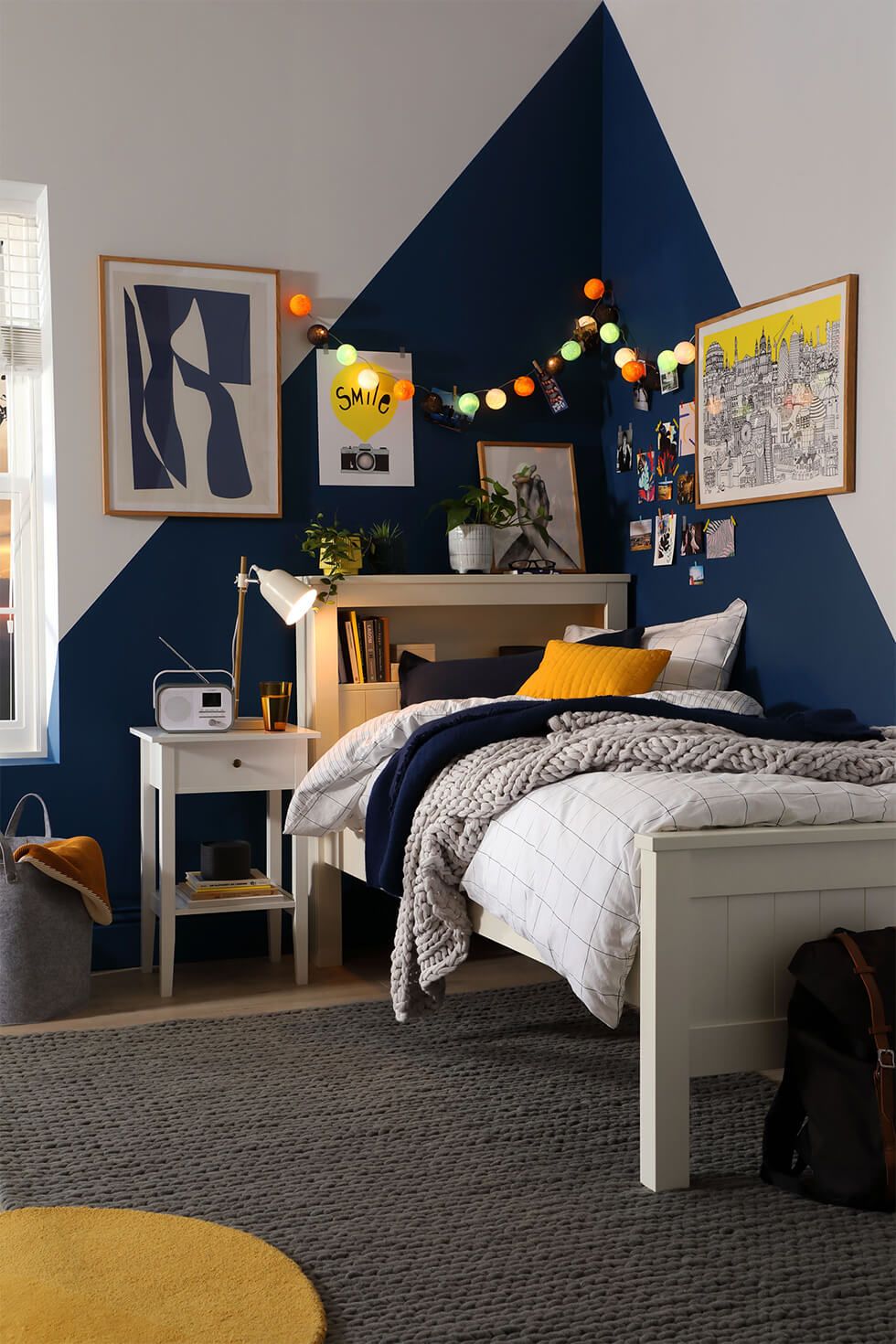 If your child loves colour or bold patterns, make an impact with a geometric feature wall. Choose a simple shape such as a pyramid and opt for a strong yet soothing colour such as navy blue. Place the bed directly next to the feature wall to create a zone specifically for rest.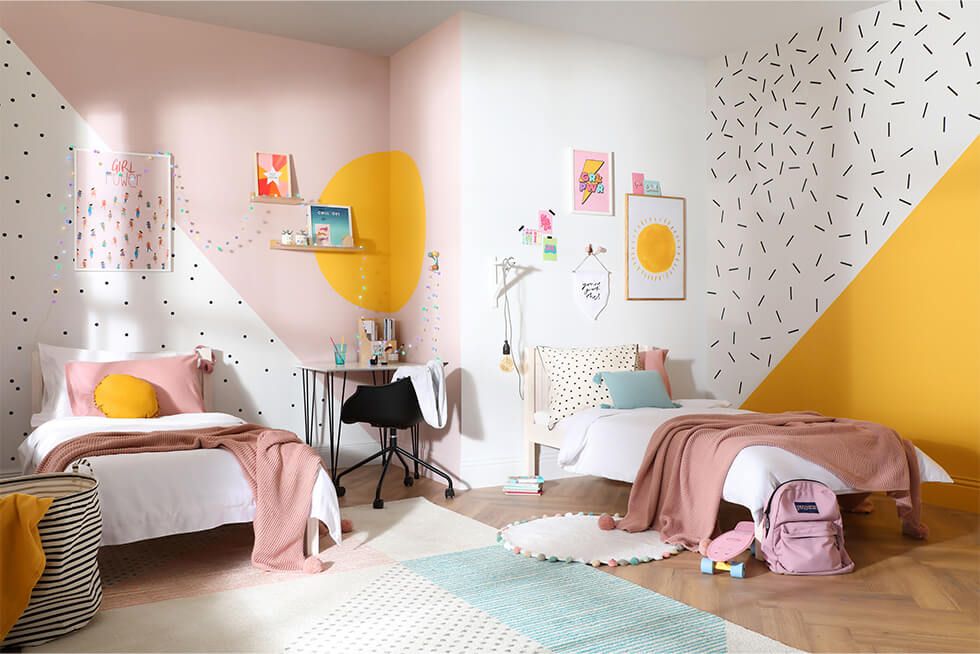 With that in mind, this theme is handy for kids who are sharing bedrooms. Divide each corner with colour blocked walls, using a different colour for each side. Choose bold colours such as pink or yellow and tie the room together with black accents. Keep the rest of the décor simple such as with white wooden beds and a pastel rug.