12 DIYs of Christmas
Craft your way into Christmas with our 12 DIY selections. Click to read more.
Christmas is a lovely time of year, when family and friends gather and express love and gratitude towards one another.
Let's be real though: the festive season can also be expensive, since getting together entails a whole season of parties, probably several glasses of wine, and lots of gifts being exchanged. However, with some preparation, you can be ready for Christmas (and the parties!) without overspending. All you need is a little elbow grease and creativity.
Here are our 12 DIYs of Christmas - without a partridge or turtledove in sight, we promise.
One: Tree skirts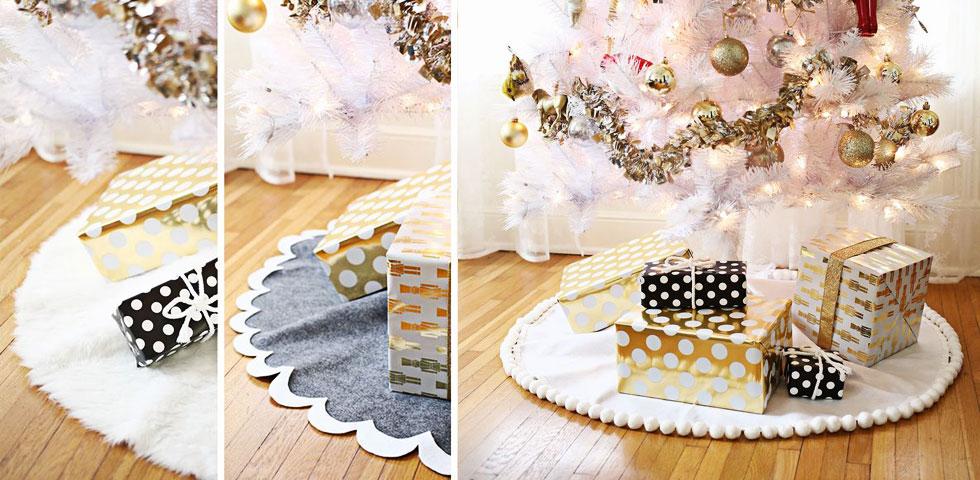 Originally used to catch dripping candle wax and pine needles, tree skirts are now a fun, final flourish to your tree (and presents, of course). Craft a skirt of your own, complete with your favourite elements to add to the cosy, holiday spirit. Whether you opt for fur or felt, these no-sew skirts are easy to make and incredibly fun to decorate around.
Two: Assemble a 'tree'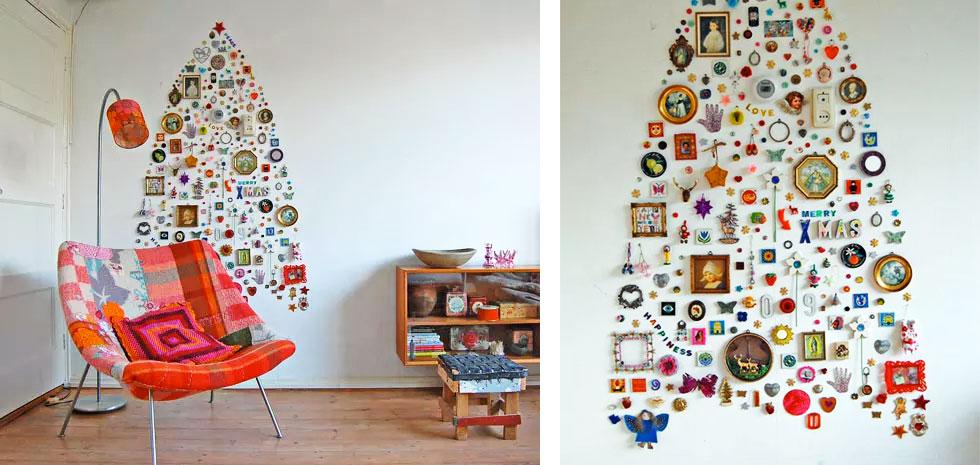 Having a tree may be firmly rooted in Christmas tradition, but hear us out. A unique alternative to a tree, free of sap and shedding, would be arranging mementos and other found elements together. This artsy approach keep things fresh, while highlighting fun memories through meaningful curios.
Three: Decorative baubles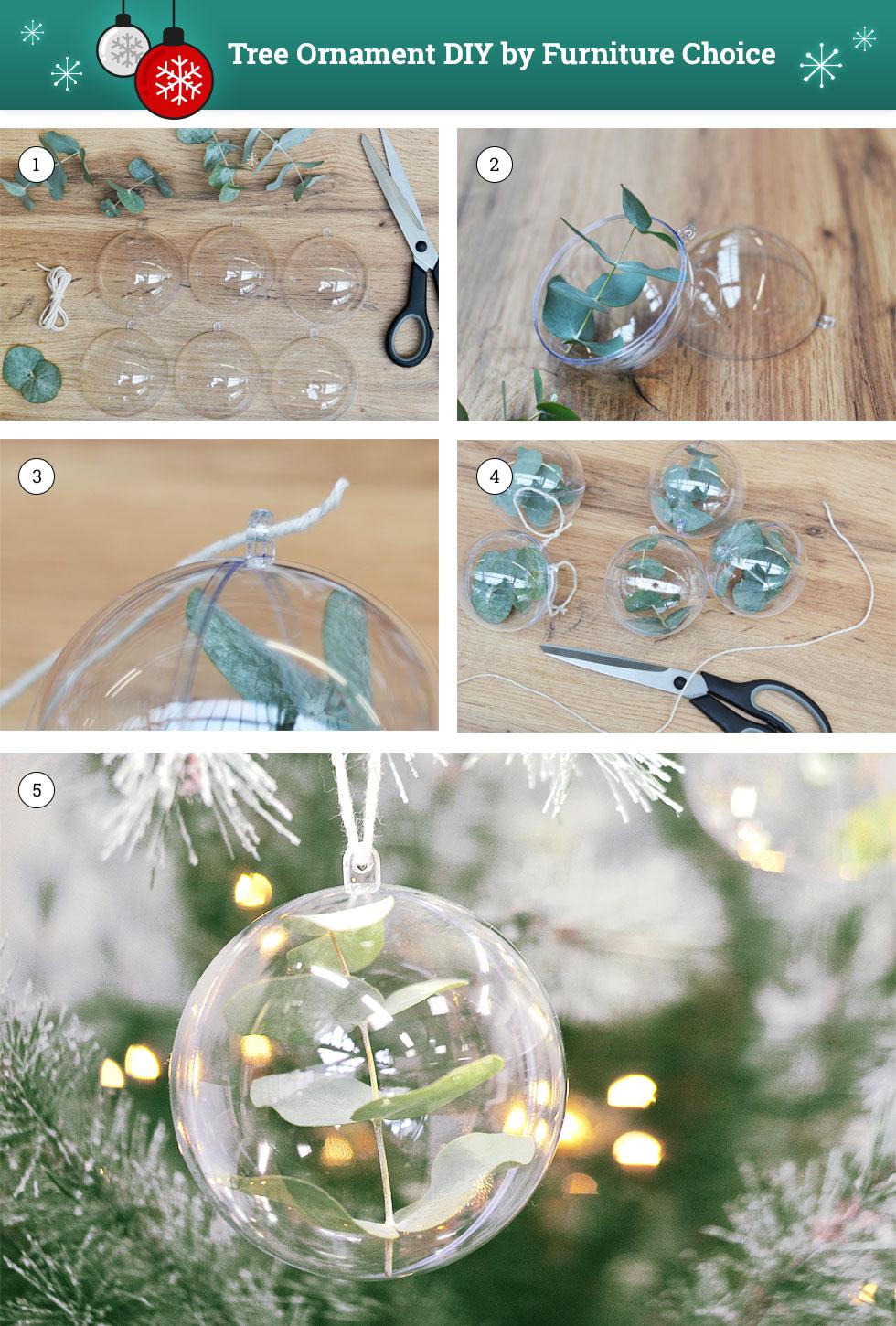 Give your decorations a personalised touch with a fast and easy DIY hack. We've opted for eucalyptus here, but this element can be customised with any shrub or plant in your garden. Simply insert the plant of your choice into a transparent bauble, attach a string and you're good to go.
Four: Salt dough ornaments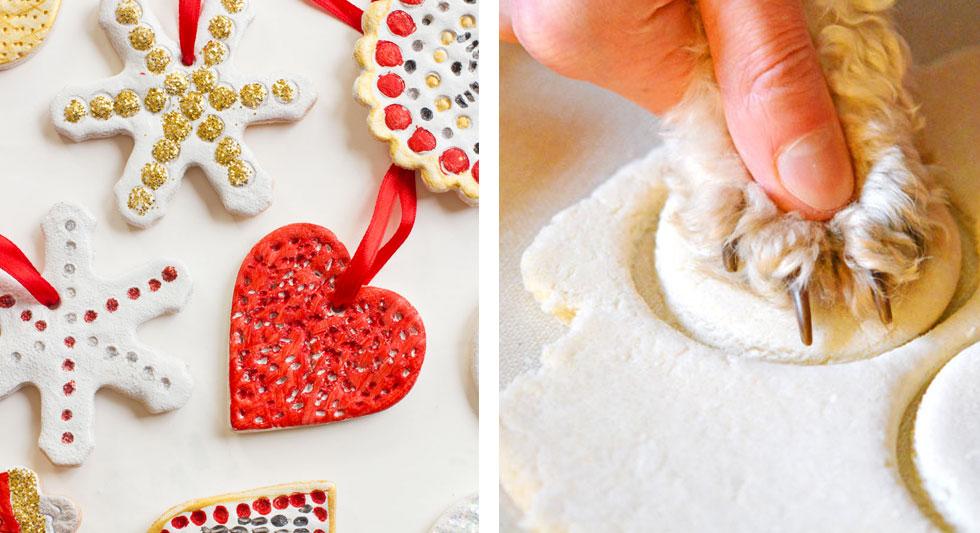 A fun activity that brings the entire family together (pets included!), salt dough ornaments simply require some of your pantry staples - and a whole lot of unbridled enthusiasm. In a few easy steps, combine all-purpose flour, water and salt - which acts as a natural preservative - before moving on to shaping and preparing them for the oven.
Five: Advent calendar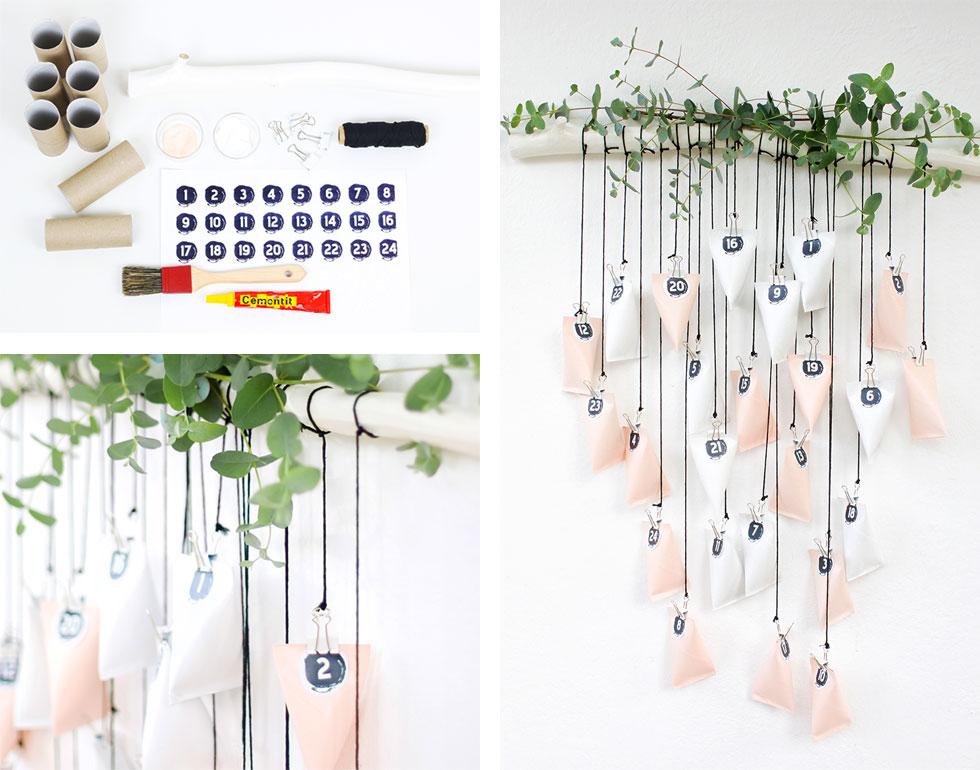 Start the holiday spirit early with a simple advent calendar. This minimal, eco-friendly example is a perfect stylised addition to any space, while giving the kids a pre-Christmas treat right up to the big day. With a couple of bare toilet rolls, clips, string and some paint, you're well on your way to crafting your very own advent calendar - all without breaking the Christmas budget.
Six: Photo tree ornaments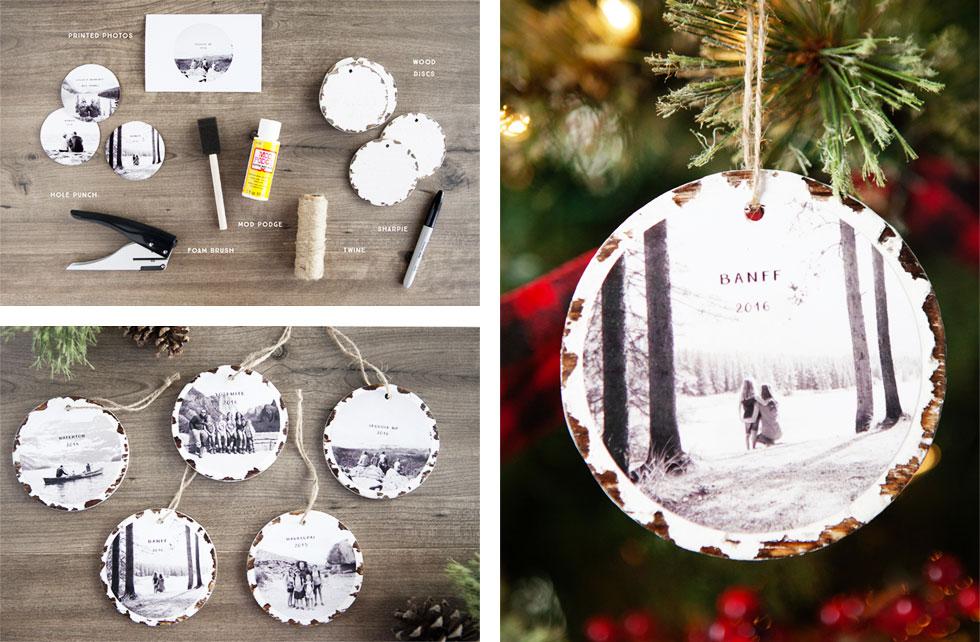 Decking out the tree with photo keepsake ornaments is another creative way of displaying family memories. These are surprisingly fast to make, requiring only a trip to the craft shop and photo lab to get going. This nifty approach reduces the need to put up pictures around the house, as well as putting the spotlight on cherished moments during the holiday season.
Seven: Wreath chandeliers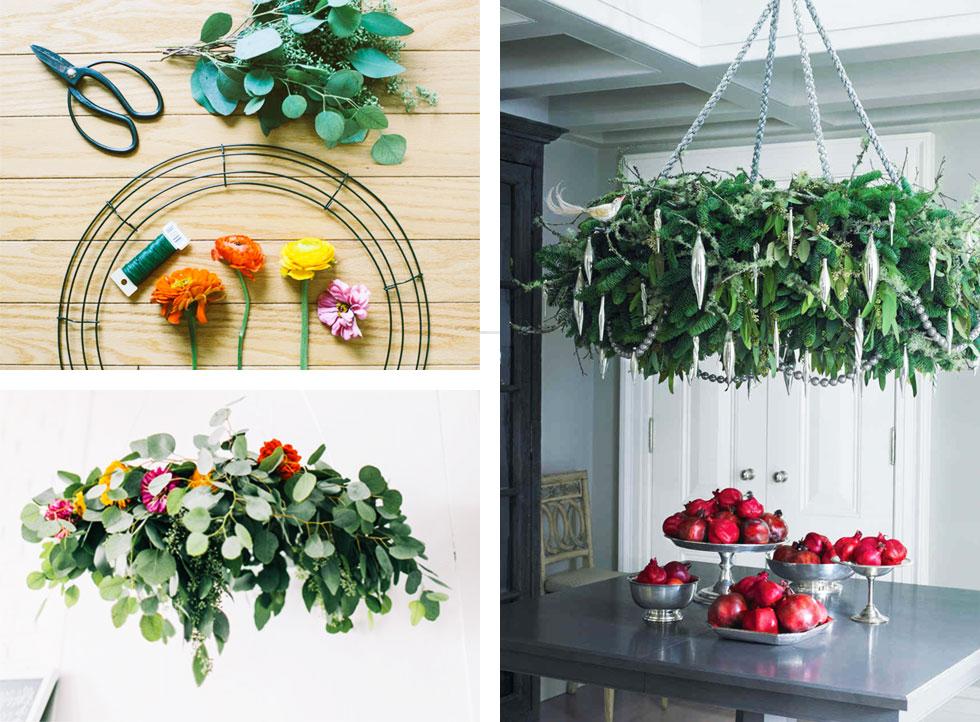 Combining the tradition of a Christmas wreath and the visual impact of a chandelier, this DIY ups the Christmas ante simply by changing one thing around: how your wreath is mounted.
Suspending it from the ceiling makes a fun statement, and you can play around with the colours. Use perennial leaves and blooms wrapped around a wire frame for a natural, fresh take, or go in another direction, with silver-edged ribbons and Christmas ornaments for a more seasonal approach.
Eight: Imaginative lighting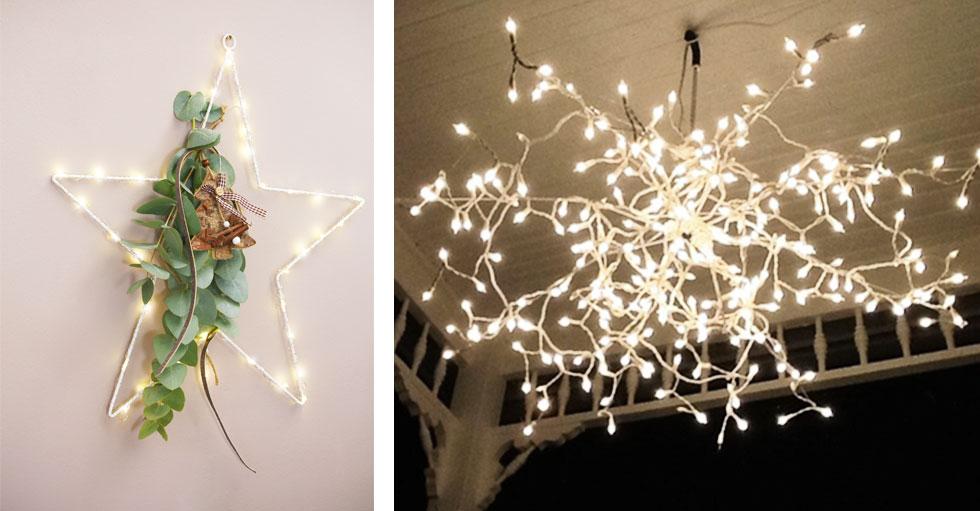 Wrap string lights around a star wire frame and add some greenery for an easy and quick wall decoration. It's also a great way to use lights in the home, aside from draping them along shelves or tree branches.
For a more dramatic look, upcycle a wire frame (an old umbrella would work) for a simple, but impactful DIY chandelier.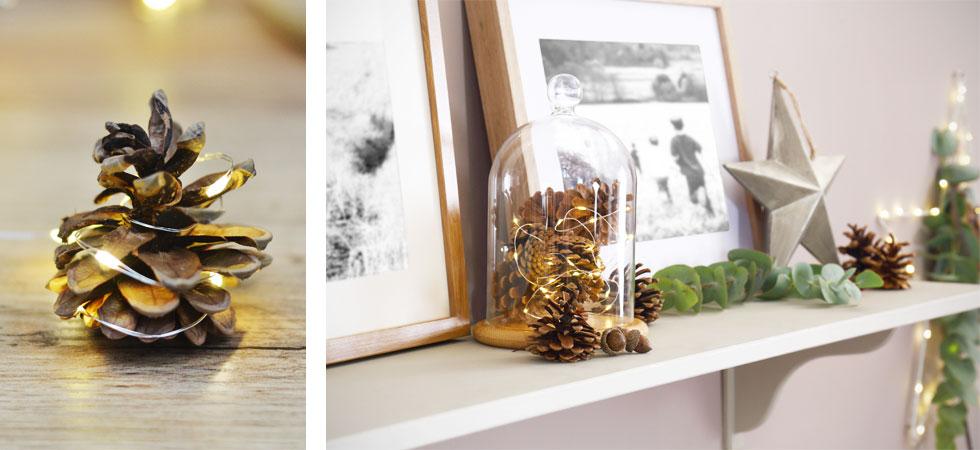 If you'd like a more gentle take on Christmas string lights, consider using them in small doses, tucking them under bell jars, along with natural objects such as pine cones, for a warm and elegant piece of decor that would liven up any room in your home.
Nine: Found objects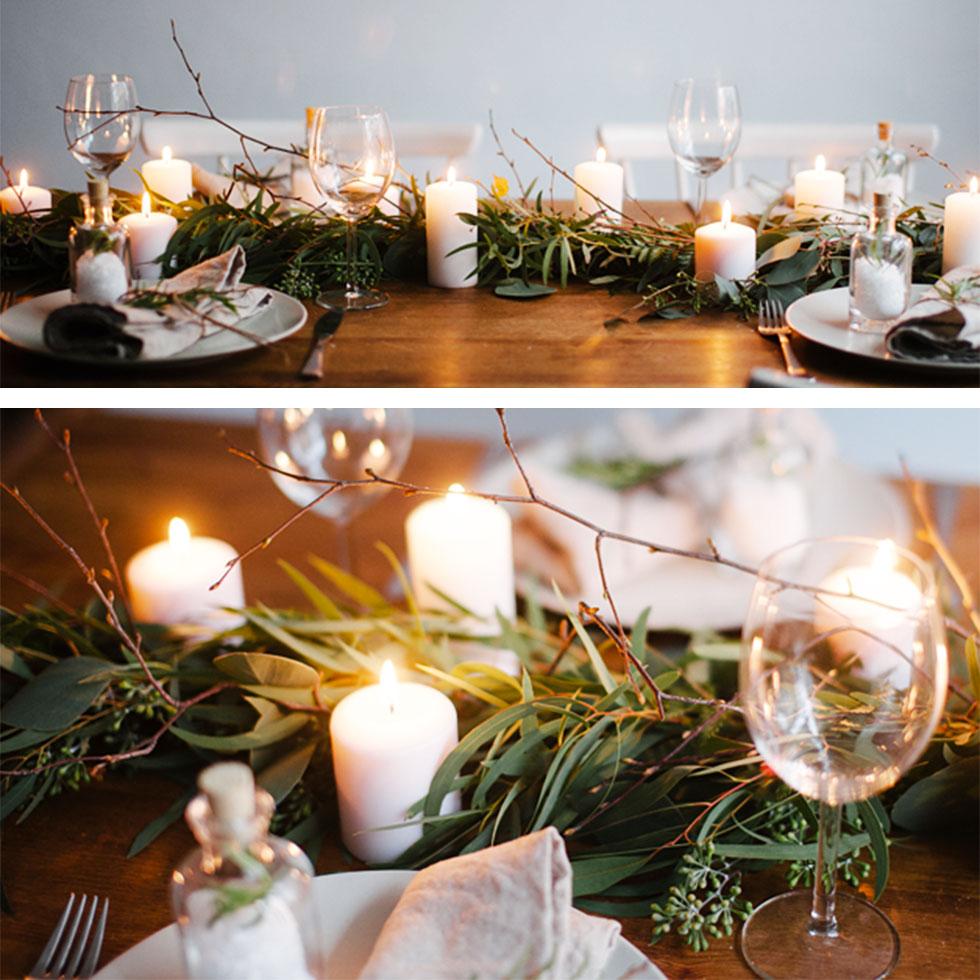 Speaking of pine cones, don't underestimate the beauty of what you might be able to find in your garden or backyard - for free, too!
Beautiful boughs, berries and leaves look wonderful on the dining table or as place settings on the table, bringing nature into your home, and adding romance and texture.
Ten: DIY Gifts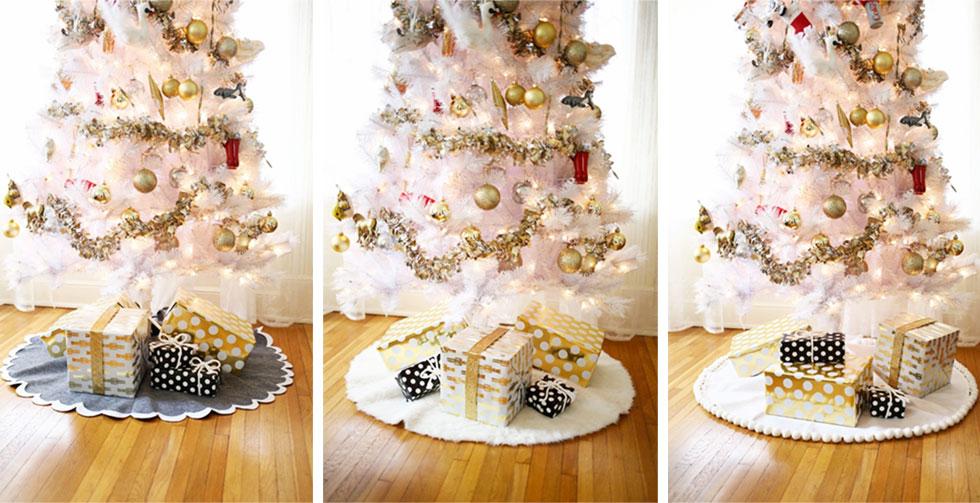 Stay out of the high street rush by making your own gifts. A mug, some tape and some chalkboard paint gets you a uniquely customisable mug, while flannel and soap are immediately made more exciting with the help of pipe cleaners and googly eyes.
And if you're looking for a crowd-pleasing stocking stuffer, these vintage dipping spoons with chocolate and caramel will do the trick.
Eleven: Photo books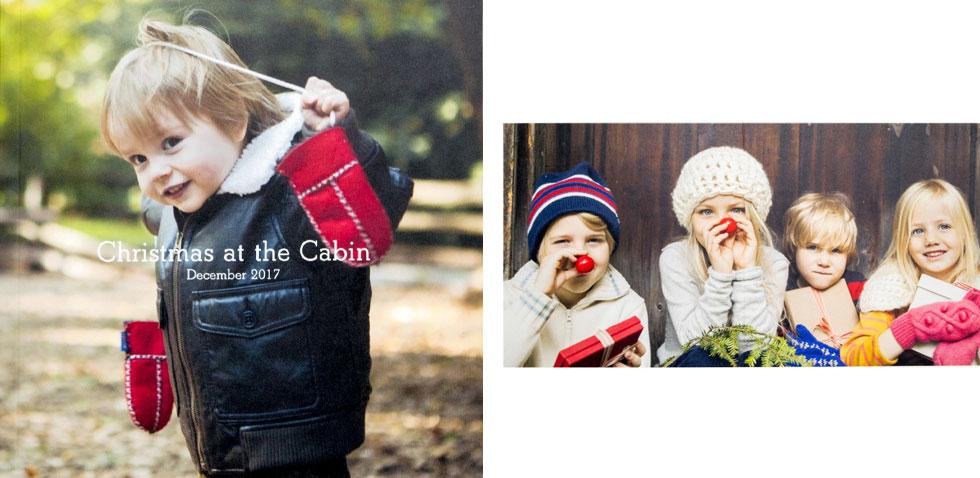 In an age of Instagram, Facebook and e-books, there's still something charming about snail mail and books.
They would make good conversational fodder while mingling during cocktail hour, or when you have anyone over during the season. They might also be good gifts: a sweet way to keep in touch with family and friends.
You could take the DIY route, printing photos and scrapbooking, or you could opt for someone else to do it for you, with companies like Pinhole Press and Blurb offering this service.
Twelve: Customised wrapping paper
Now that you've finished Christmas shopping for everyone on your list, it's time to sort out gift wrapping.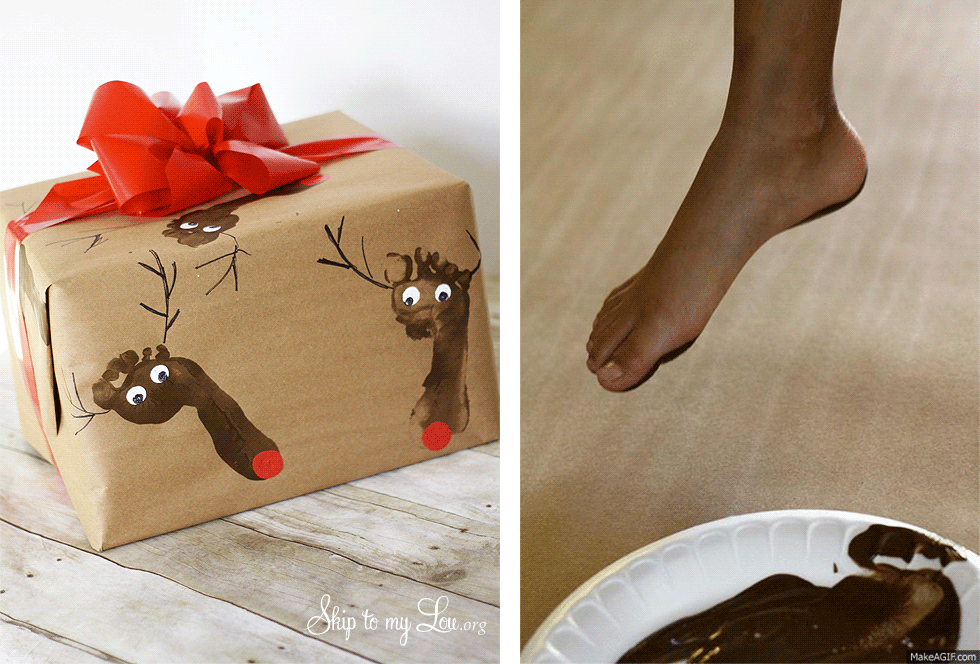 Making your own wrapping paper is simple and fun for the whole family, and will also be distinct from everyone else's Santas and trees.
Brown paper is available cheaply in many home shops on the high street, and makes for the perfect base. You could paint on your own reindeer with a foot print and some red paint - but there's also no shortage of good ideas online, including using fabric, pom poms (for Rudolph's red nose), Post-its and even potatoes.
And that's it - though you may perhaps have noticed that we've shied away from going with a completely red, green and gold motif. While those are the most popular Christmas colours, there's also room for integrating the festive season into the home without having it overtake everything.
Another approach could be going for a neutral space, and cosying up for the winter with greenery and fuzzy textures. But of course if you're a Christmas maximalist, more power to you too!
However you choose to decorate your home for Christmas, we're sure it'll look fantastic. Merry Christmas, and enjoy the New Year - let us know in the comments whether you tried any of the DIYs and how they worked out for you.