We're sure many of you have viewed something chrome and a bit 20s-looking only to emit a very knowledgeable "mmm, yes, very Art Deco" – but how much do you really know?
Could your Art Deco knowledge pass the most basic scrutiny from a legitimate art lover? Well, it could soon – read on for our tips on blagging your way through Art Deco. You'll be pretending to be a pro in no time.
Art movements tend to follow a fairly similar path – providing they're successful enough, of course. At first it's the underground, it's shocking – it upsets everyone who was making art before it. Then it gets accepted, and you see it everywhere. Then it gets overdone a little bit, people get sick of it, and it disappears for a while. After a while, there's a little resurgence, someone makes a font out of it, and it's almost bigger than ever. Finally, it becomes accepted – just part of the landscape. Comforting and familiar – probably miles away from what the originators intended, but definitely having made its impact.
In Brief
People got fed up with Nouveau being a bit flowery – it was the 20th century, and time to modernise. Technology and geometric elements replaced Nouveau's wistful curves, and the movement slowly began to emerge.
Key Namedrop
André Vera wrote a manifesto called Le Nouveau Style, and got it published in L'Art décoratif magazine in 1912. He pulled together a lot of new ideas that had been bouncing around, and essentially founded the principles of Art Deco by rejecting Art Nouveau and calling for voluntary simplicity, symmetry, order and harmony. He was actually a garden designer, though – so some of the earliest Art Deco works were actually garden designs.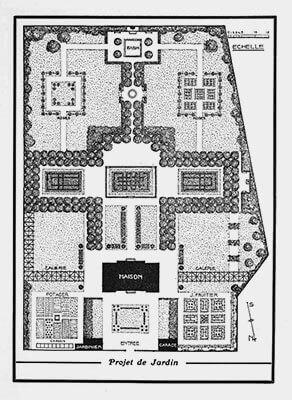 Key Works
Théâtre des Champs-Élysées
One of the earliest and biggest examples of Art Deco in Paris. Designed by Auguste Perret, it opened in 1913. The world premiere of Stravinsky's Rite of Spring was held there, which famously ended in a bit of a riot.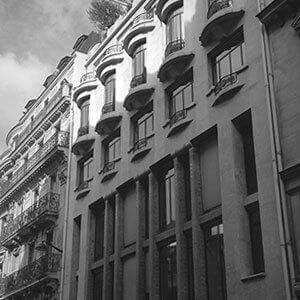 The Majorelle Building
Designed by Henri Sauvage for Louis Majorelle. It's not a very exciting building, but it's notable for being one of the few surviving pre-war examples in Paris.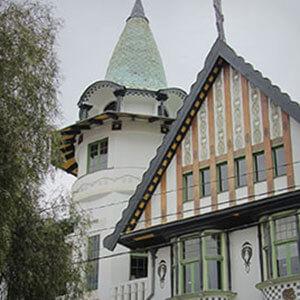 Baburizza Palace
Valparaiso in Chile, this palace was built in 1916 by Italian architects Schiavoni Barison. Influenced by Art Nouveau it's decadence leans more towards early Art Deco.
Anyone Else?
André Mare and Louis Sue were a wacky duo who combined their talents to design early Art Deco interiors, exteriors and furniture, as well as cubist design. They were big fans of the Golden Ratio, which you don't really need to understand if you're just dropping it into conversation.
(Bottle for Jean Patou's parfum Joy designed by Louis Süe (1929)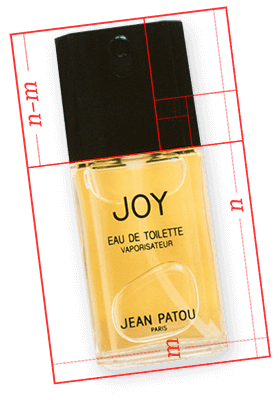 Do Say...
Such a stunning triumph of the French tradition following the First World War.
Don't Say...
This just serves to glorify order, rather than celebrate beauty. Rubbish!
In Brief
Once the First World War was over, the world got into Art Deco in a major way – especially America. The French influence started to appear everywhere, slowly at first, but really ramping up towards the end of the decade.
Key Namedrop
No one, really – that's kind of the point. By the 20s, everyone was starting to do it, so it was harder to stand out. Henri Sauvage was still leading the charge back in France, whereas American artists took their first cues from Frank Lloyd Wright, who had developed his own proto-Art Deco style unconnected to Art Nouveau.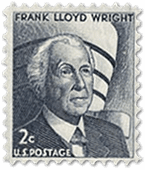 Key Works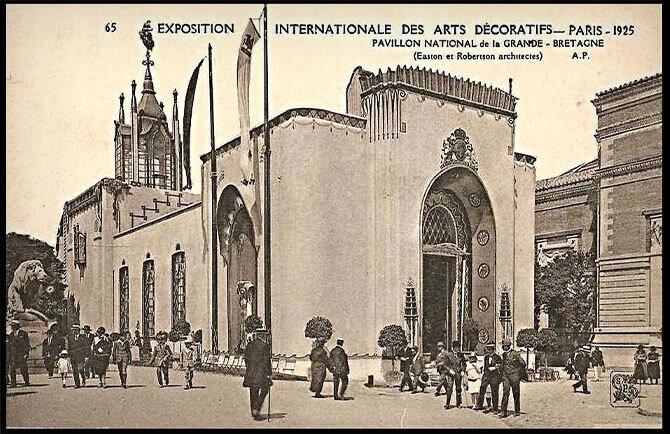 Exposition Internationale des Arts Décoratifs et Industriels Modernes
A Paris exhibition of Art Deco in all its forms, held in 1925, which gave the style a massive exposure on a global scale – and it did not disappoint.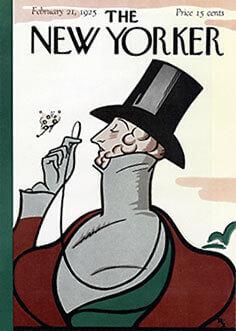 The New Yorker Magazine
Launched in 1925, its Art Deco-inspired design is still intact today, acting as an ever-enduring representative of the style.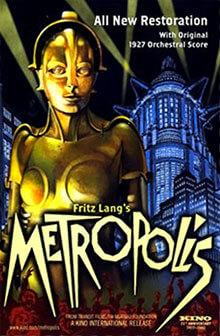 Metropolis
Fritz Lang's 1927 sci-fi masterpiece includes unmistakably Art Deco forms, particularly for it's incredible sets.
Anyone Else?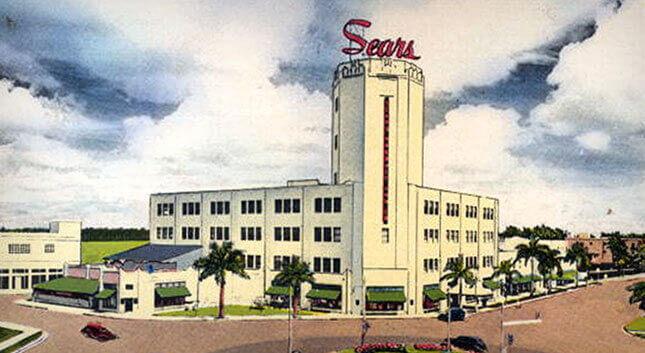 Everybody
Loads of people and buildings, especially across US cities like Detroit, LA and Chicago. There's almost too much to mention, so we won't - try Wikipedia.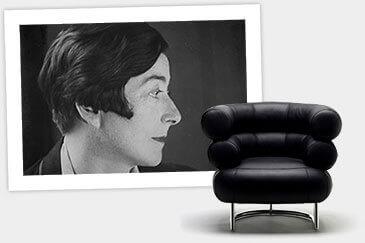 Eileen Grey
But we will pick out Eileen Gray. One of a number of women who broke barriers to make a lasting impact on the style, she began to turn heads with her Art Deco interiors in the early 1920s.
Do Say...
The beginnings of American Art Deco provided a compelling backdrop for the excesses of the Jazz Age.
Don't Say...
Where can I buy some green lightbulbs? I'm really going for a Great Gatsby theme right now.
In Brief
You can always trust the Americans to go big or go home. The 30s saw Art Deco become a dominant aesthetic across the metropolises of the US as skyscrapers were completed in the style, as well as some key works in London. Striking examples of Art Deco architecture from this time endure as global landmarks today.
Key Namedrop
William Van Alen designed the Chrysler Building, which was completed in 1930, ushering the decade in in style with its eagle effigies and sunburst patterns. He was lauded as "the Ziegfield of his profession" for his work, which is probably a compliment.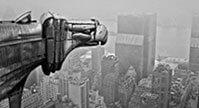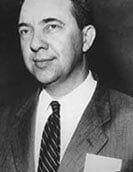 Key Works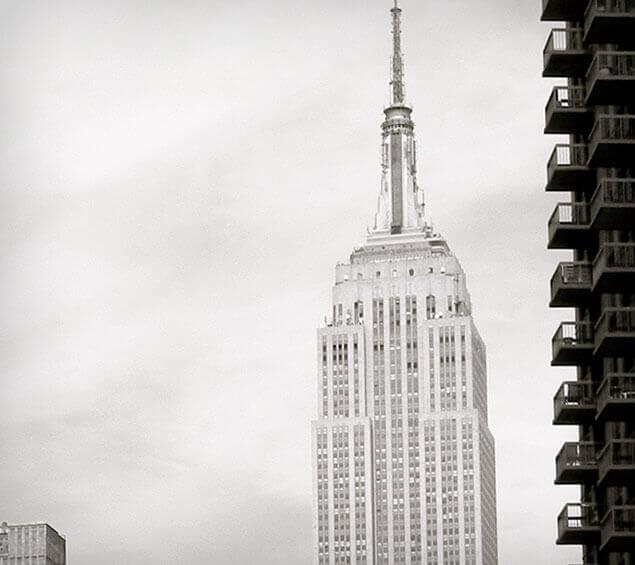 The Empire State Building
Of course there's also the Empire State Building, another of the most famous buildings in the world. Designed by William F. Lamb and built in just thirteen months. People have a race to the 86th floor every year for some reason – the record is nine and a half minutes.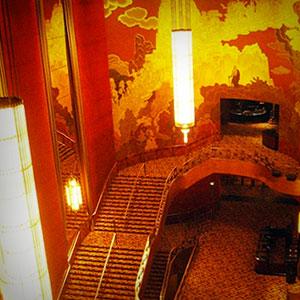 Radio City Music Hall
Radio City Music Hall opened in 1932, and was designed by Edward Durrell Stone and Donald Deskey. It's mostly used for America's Got Talent now, but has enjoyed a long history as the showplace of the nation.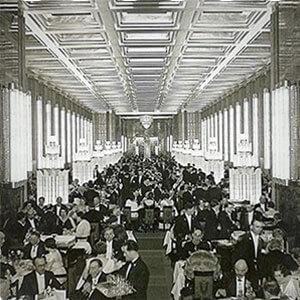 The SS Normandie
The SS Normandie really made waves in the 1930s Art Deco scene. Because it's a boat. Get it? You can have that joke for yourself. It's on us. Its interior made for a beautiful Deco take on traditional French luxury, marrying the style with the very thing it was meant to replace.
Anyone Else?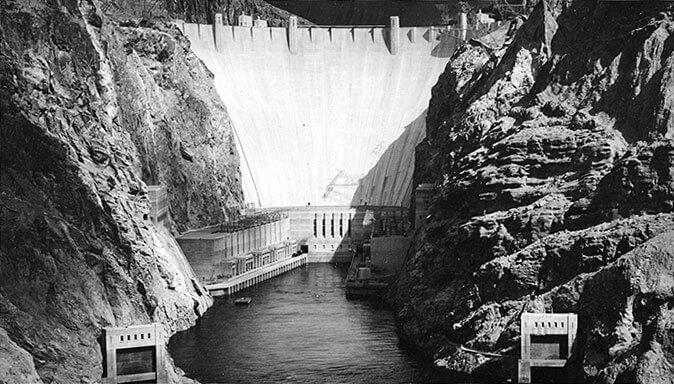 Loads Of Folks
Just like in the 20s, everybody was at it. These were the boom years, after all – even the Hoover Dam in the US is quite Art Deco-y, but the jury's still kind of out on whether it's a true expression of the style or just sort of looks that way by accident.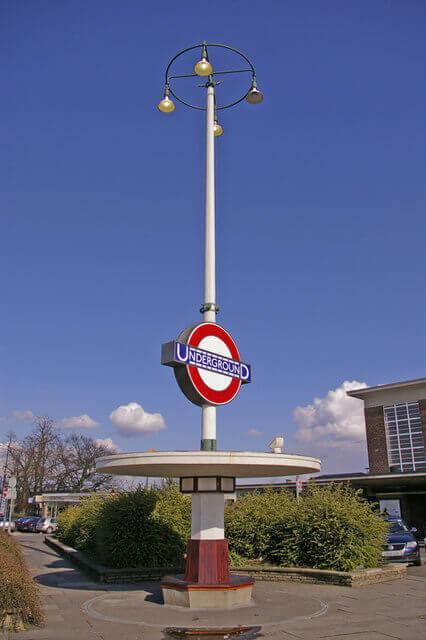 Charles Holden
In the UK. Charles Holden converted large chunks of the London Underground to monuments to Art Deco, especially the Piccadilly line, where he designed the Sudbury Town, Arnos Grove and Southgate stations, among others.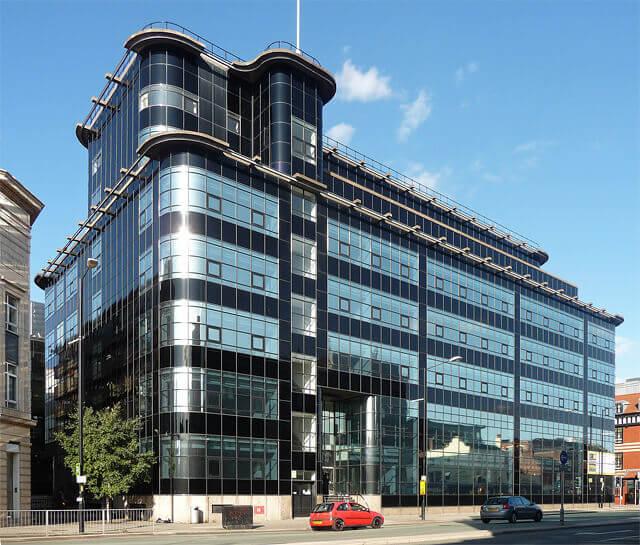 Do Say...
The movie theatres of the 1930s saw a slightly more flamboyant take on the Deco style, which I personally welcome – it helped the style develop and ultimately stay current.
In Brief
When everyone's doing it, it stops being exciting. By the 1940s, Art Deco wasn't an exciting style for cultural and architectural landmarks – it was just what everyone did. Some seriously utilitarian applications of the style appeared. All the exciting stuff was about Abstract Expressionism, not symmetrical structure and gaudy luxury.
Key Works
The Wills Building
Scrapes the barrel of "key" a little bit, but it's a prominent example of 1940s Art Deco, particularly if you live in Newcastle.
Anyone Else?
Not particularly.
Do Say...
No truly exciting artistic movement can really stay relevant for more than twenty years anyway.
Don't Say...
Anything about it at all, really.
In Brief
Well, it doesn't disappear – a lot of the buildings are still there – but it does stop getting done. Art Deco is rooted in the industrial and aesthetical developments of the early 20th century, and the world is moving on. Everyone's into Pop Art now.
Key Namedrop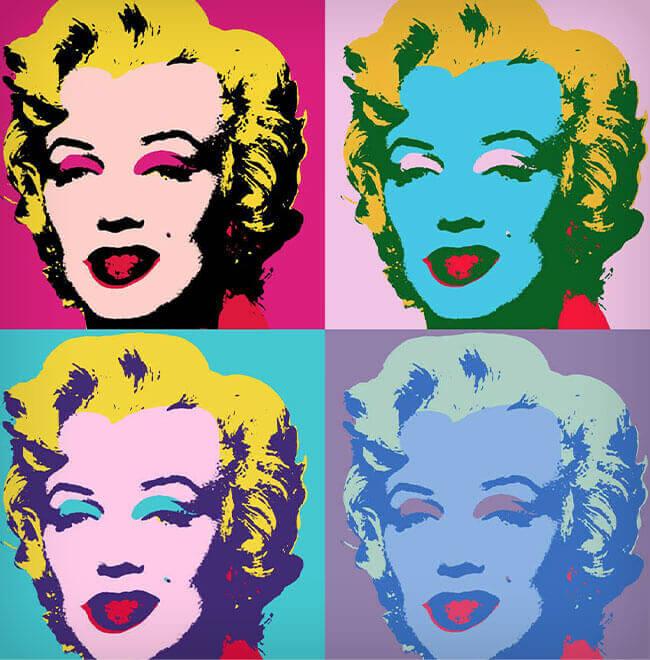 Andy Warhol
Andy Warhol was a key player in Pop Art, and the democratization of art in general. But Warhol in particular at least had some fascination with Art Deco.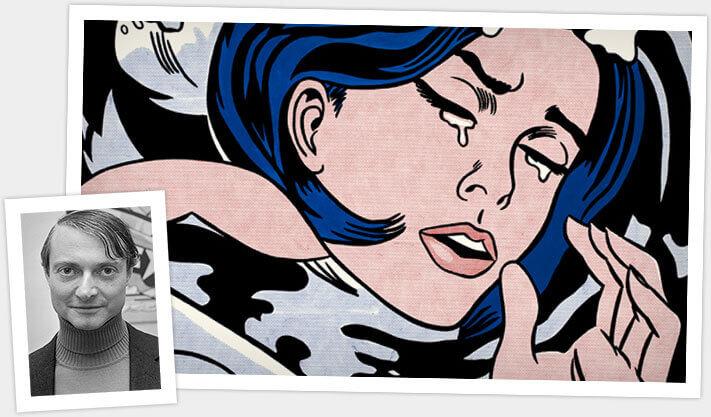 Roy Lichtenstein
Along with his peers, like Roy Lichtenstein, they sort of steamrollered everything that had gone before.
Key Works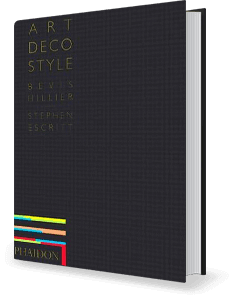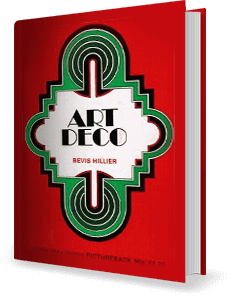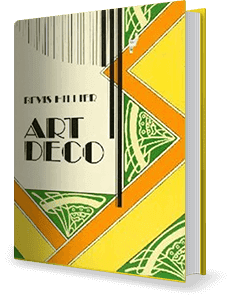 Art Deco of the 20s and 30s
It was published in 1968 – written by Bevis Hillier, an English historian, it was the first book on the style. It saw the term Art Deco used much more broadly than ever before – we only call a lot of things Art Deco in retrospect, really. Beyond the original French artists, it wasn't a widely-used term to describe a lot of its most famous icons.
Anyone Else?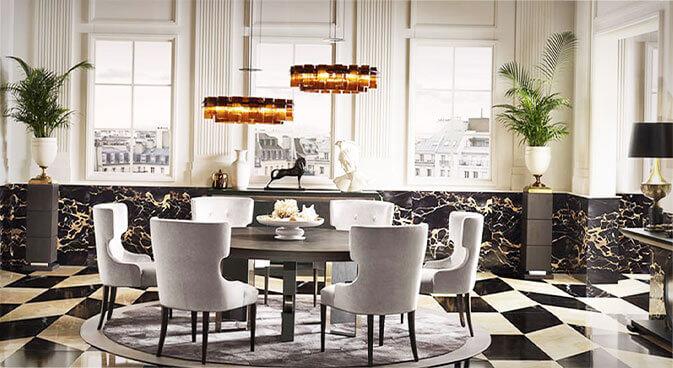 Everybody
The 1960s were nothing if not eclectic – by the end of the decade, Art Deco was beginning to be remembered a little more fondly, thanks in part to Hillier's work. Deco furniture and interiors began to make a comeback, sitting comfortably among styles borrowed from all over the place.
Do Say...
Pop Art ultimately kept Art Deco's spirit of bold lines, stylish modernity and the embrace of technology alive, just with a different artistic focus.
Don't Say...
Empire starts to get really good about half way through. Want to come round and watch the Blu-Ray?
In Brief
That renewed interest at the end of the 60s began to re-emerge in full bloom. The 70s saw plenty of focus on geometric patterns that used the 60s psychedelic colours, but reigned in the flowing designs. Art Deco wasn't exactly worlds away.
Key Works
The Miami Beach Architectural District
Also known as the Miami Art Deco District, is a square mile of beautiful, colourful Deco buildings originally built in the 1930s. The years were not kind to the region during the style's decline, but renewed interest in the late 60s and early 70s saw the entire area regenerated, keeping the iconic style. It was designated as a Historic District in 1979, and its bright colours and neon lights were a perfect fit for the soon-to-be-emerging styles of the 80s.
Anyone Else?
1970s fashion took more than a few retro cues from the 30s, bringing back Art Deco influence in an unexpected way. Just look at Elizabeth Taylor's jewellery, jazz-inspired prints, or the enduringly popular image of Faye Dunaway as Bonnie Parker – which was at the end of the 60s, but would influence the decade ahead.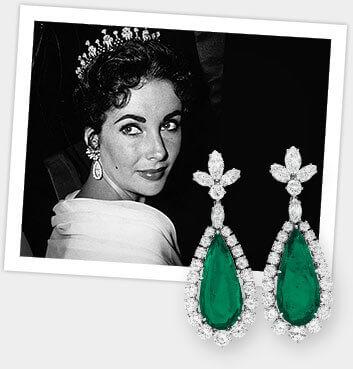 Elizabeth Taylor
Just look at Elizabeth Taylor's jewellery.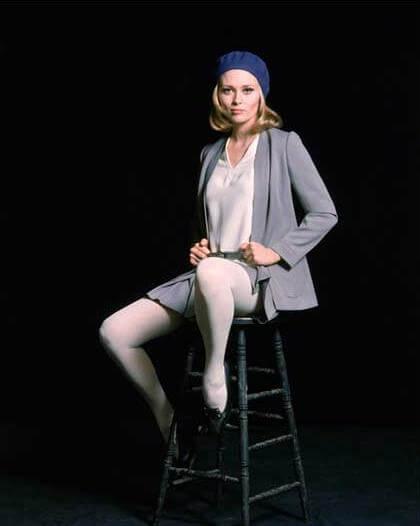 Faye Dunaway
The enduringly popular image of Faye Dunaway as Bonnie Parker – which was at the end of the 60s, but would influence the decade ahead.
Do Say...
Nostalgia ran rife in the 1970s – it was the decade that gave us Happy Days, after all. Art Deco's resurgence was another facet of America's fascination with its own recent past.
Don't Say...
Party in the city where the heat is on, all night on the beach 'till the break of dawn. Welcome to Miami!
In Brief
The 1980s saw Art Deco come back in a major way – nothing quite like its peak in the 1920s and 30s, but it was definitely on everyone's radar again. Art Deco of the 80s was a lot less lavish and stylised than in its heyday – a little more functional and understated.
Key Works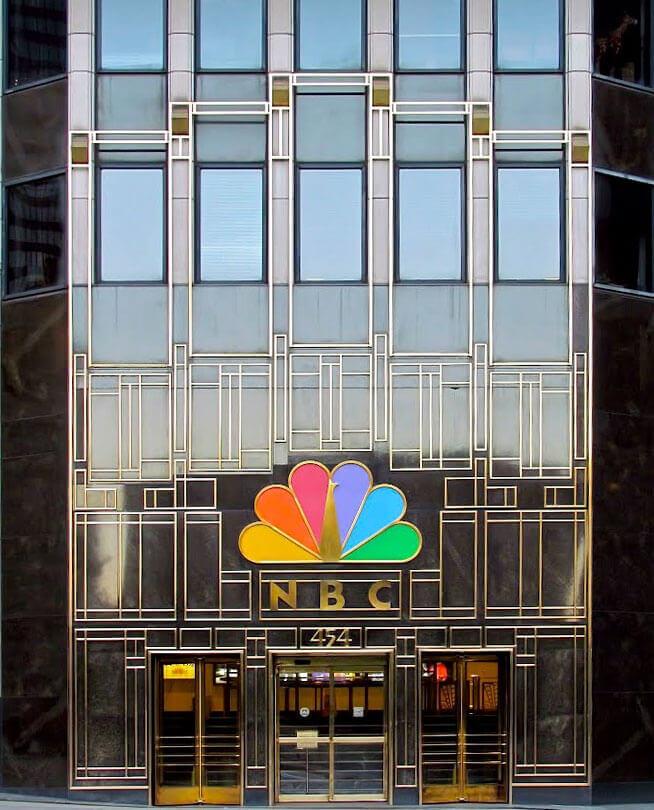 The NBC Tower
The NBC Tower in Chicago was completed in 1989, and is considered by many to be one of the finest achievements of any Art Deco revival. Although many of the most famous examples of Art Deco can be found in New York, Chicago has always had plenty of Art Deco buildings.
Anyone Else?
Yes! 30 Rockefeller Centre, otherwise known as the Slab, or 30 Rock, was awarded official landmark status in 1985, and the whole of New York celebrated Art Deco Week that same year, marking the 60th anniversary of the Exposition Internationale des Arts Décoratifs et Industriels Modernes.
In Brief
The 90s saw fewer new examples of Art Deco than it did attempts to preserve older artefacts of the style – whether protecting them from modifications, or outright saving them from demolition.
Key Works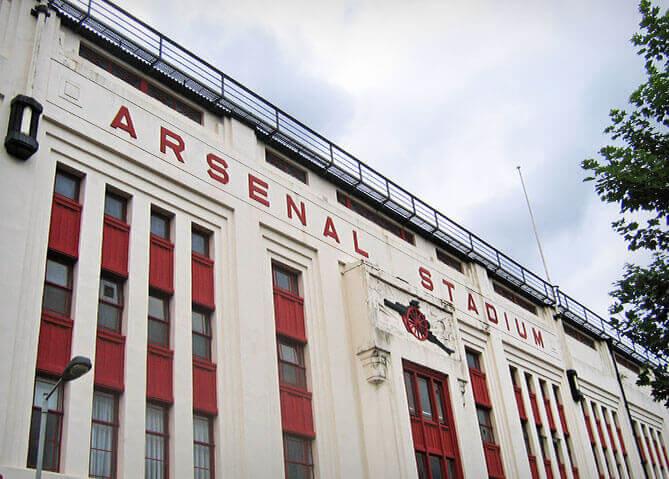 Arsenal Stadium in London
Known affectionately as Highbury – was originally built in 1913. When the East and West Stands were built in the 1930s, the prevalent Art Deco style of the time was chosen, giving the stadium its iconic façade. The Deco stylings were kept intact during further developments in the 90s, in part due to pressure from fans – everyone's determination not to wreck them led to the club outgrowing the stadium and having to move.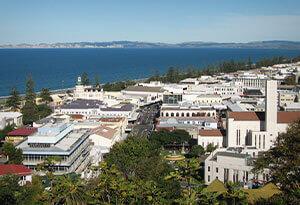 Napier
A city in New Zealand, is notable for its extensive Art Deco aesthetic – in the 1990s, protections were put in place to ensure that the city's unique architecture remained intact among new developments.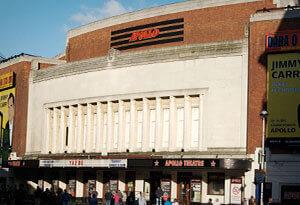 The Hammersmith Apollo
London's glorious Art Deco theatre that has, at times, experienced something of a rocky history, was given Listed Building status in 1990, protecting its unique architecture.
Do Say...
The respect people have for Art Deco's unique style today surely cements it as one of, if not the, defining artistic style of the 20th century.
Don't Say...
What Would Charles Rennie Mackintosh Do?
In Brief
The cycle continues – just like after every boom period, Art Deco once again settles down into being part of the artistic landscape rather than dominating it. However, its enduring influence means that favour for its subtle use is higher than ever.
Key Works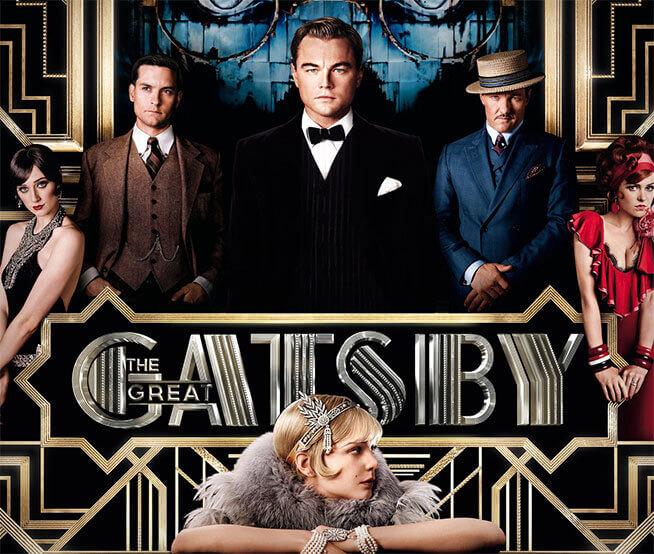 The Great Gatsby Film
Its marketing, was stuffed full of Art Deco imagery and fashions. Still wasn't enough to win Leo the Oscar, though.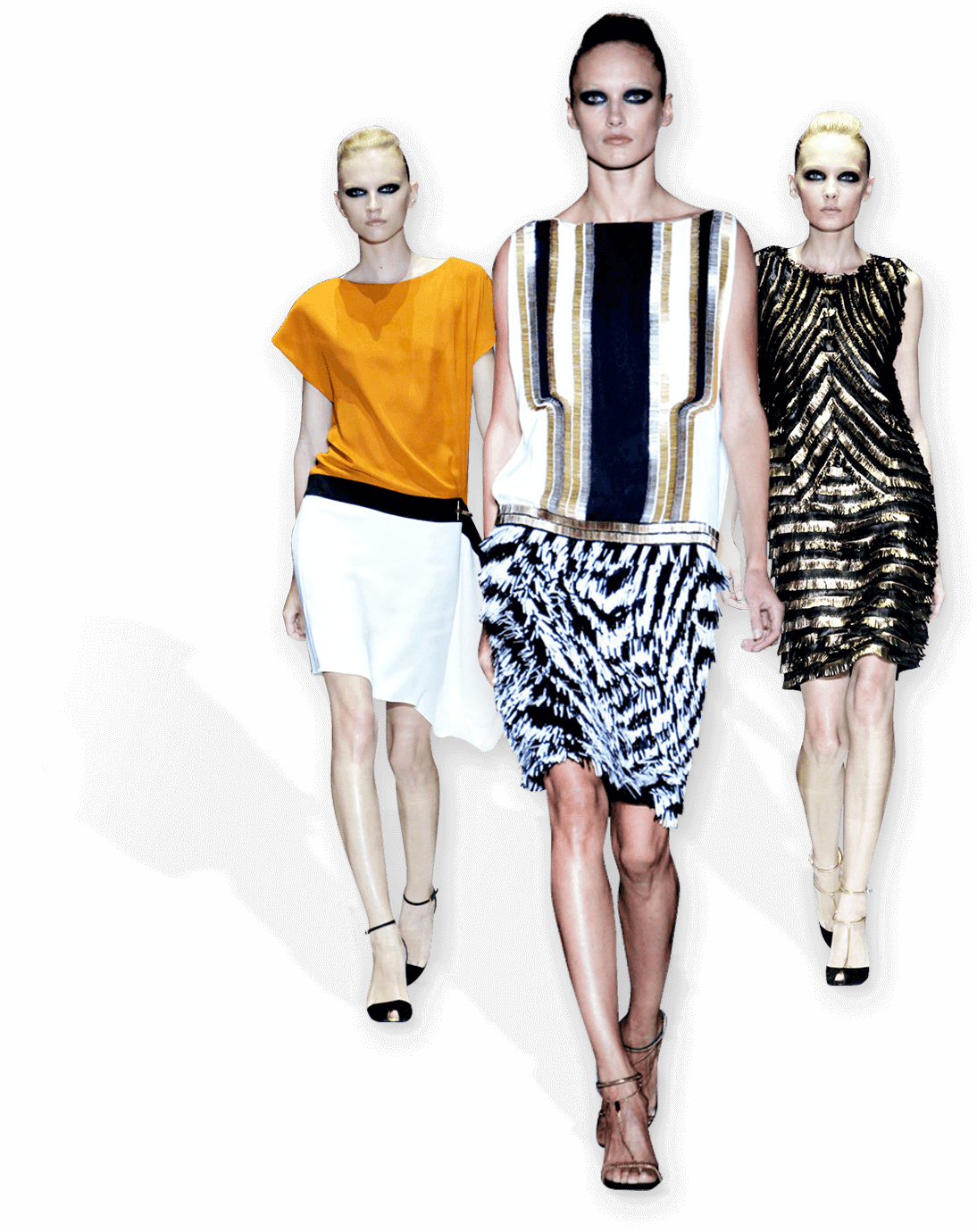 Gucci's 2012 Spring Collection
It was heavily inspired by Art Deco imagery, with angular geometric shapes and monochrome designs featuring throughout, proving that the style's influence on fashion cannot be understated.
La La Land
A celebration of Old Hollywood set in New Hollywood, much of the film's romance is centred in the Griffith Observatory.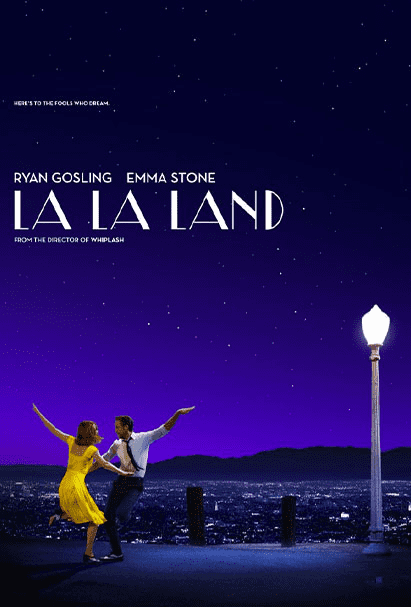 La La Land Movie
Nominated for a record-tying 14 Academy Awards in 2017 (the last movie that did that was Titanic, and before that All About Eve), La La Land captures the beauty and sacrifice of the Hollywood Dream.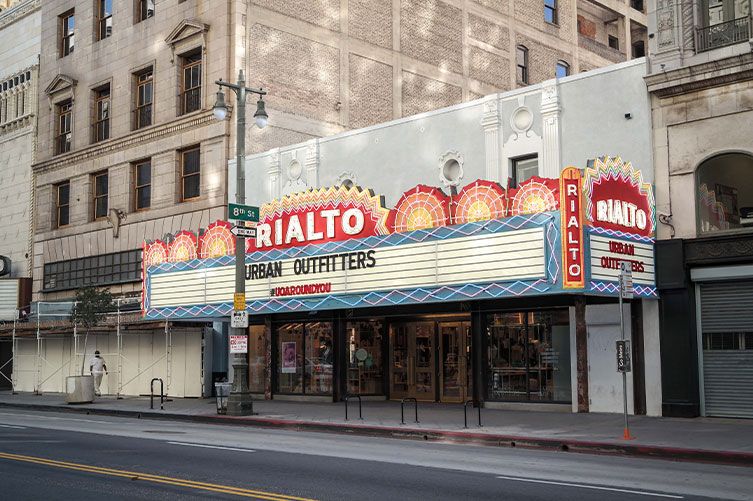 Rialto Theatre
Bonus points for spotting the cameo appearance of the eclectic Rialto Theatre.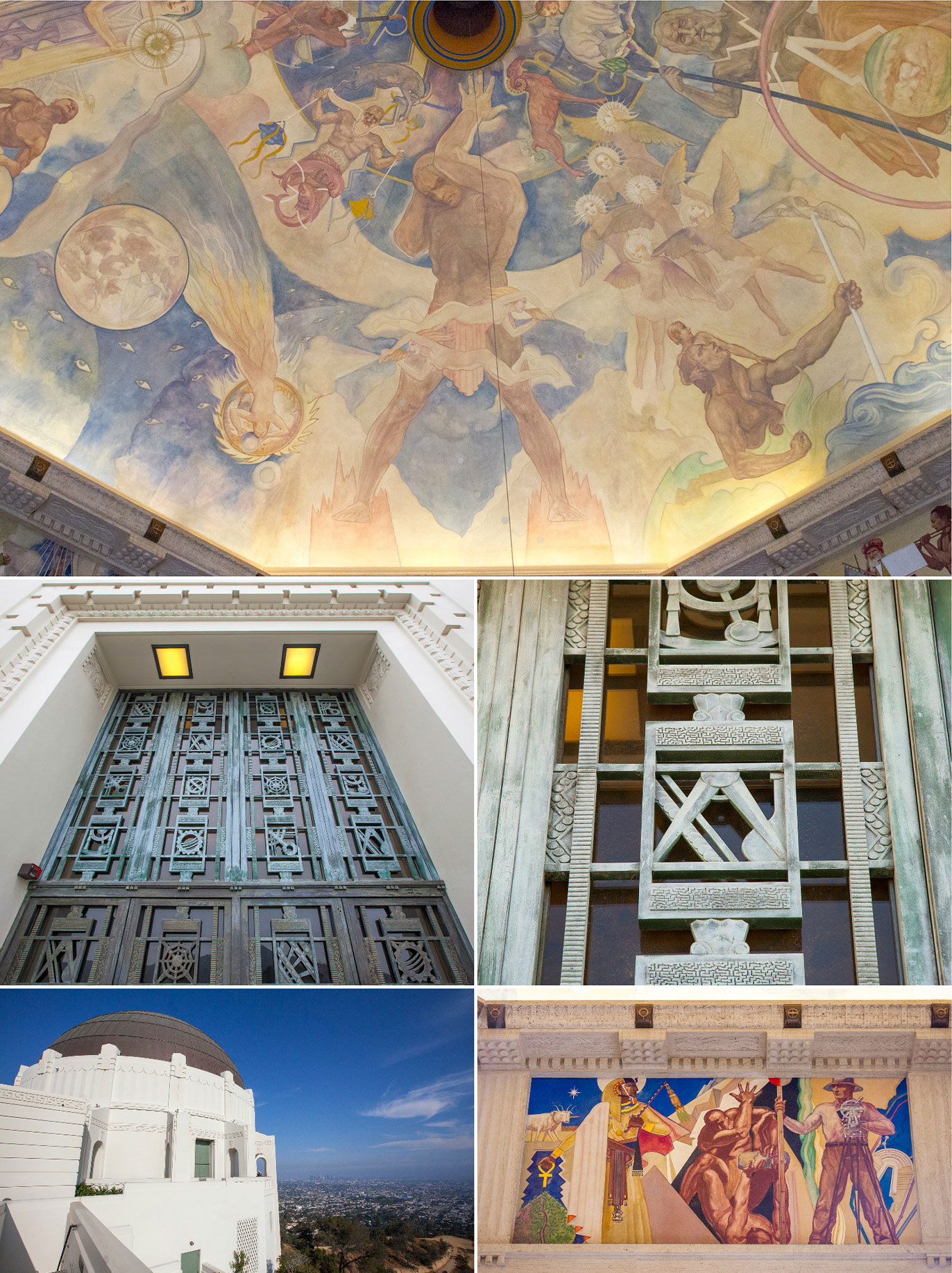 Griffith Observatory
As fine an example of Art Deco as any with its rotunda, murals, and copper domes.
Anyone Else?
Hollywood has been influenced by Art Deco since its early, golden years – all the way from the sets to the fashion. And we're still seeing that today in the movies… so why not grab some of that glamour for yourself? The dining sets featured in our Hollywood gallery hew close to the geometrical shapes and chrome finishes that form the central tenets of Art Deco.
Do Say...
Art Deco's ubiquity is a testament to the movement's original visions of simplicity and harmony.