Homes We Love: Stylish accents in a Victorian home
Victoria Nicol brings her stylish home to life thanks to her keen eye for styling.
A period home that's all about sophisticated details and clever styling, Victoria Nicol's Scottish abode is cosy and inviting wrapped up in one chic bow.
Aside from her living room and dining room, the rest of her house is also a delight, displaying a charming mix of neutral colours and classy accessories. In our final instalment of Victoria's home, find out more about her luxurious home details, decor plans and her cute Maine Coon cat Skye.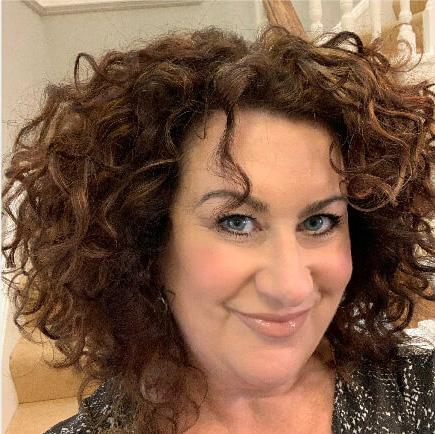 Victoria Nicol
@westendstyling
Commercial Manager with a passion for interior designe
Victoria's keen eye for styling
Filled with candles, chic accessories and soft lighting, it's clear that Victoria has put a lot of thought into the small details of her home. After all, it's these stylish elements that bring her space to life.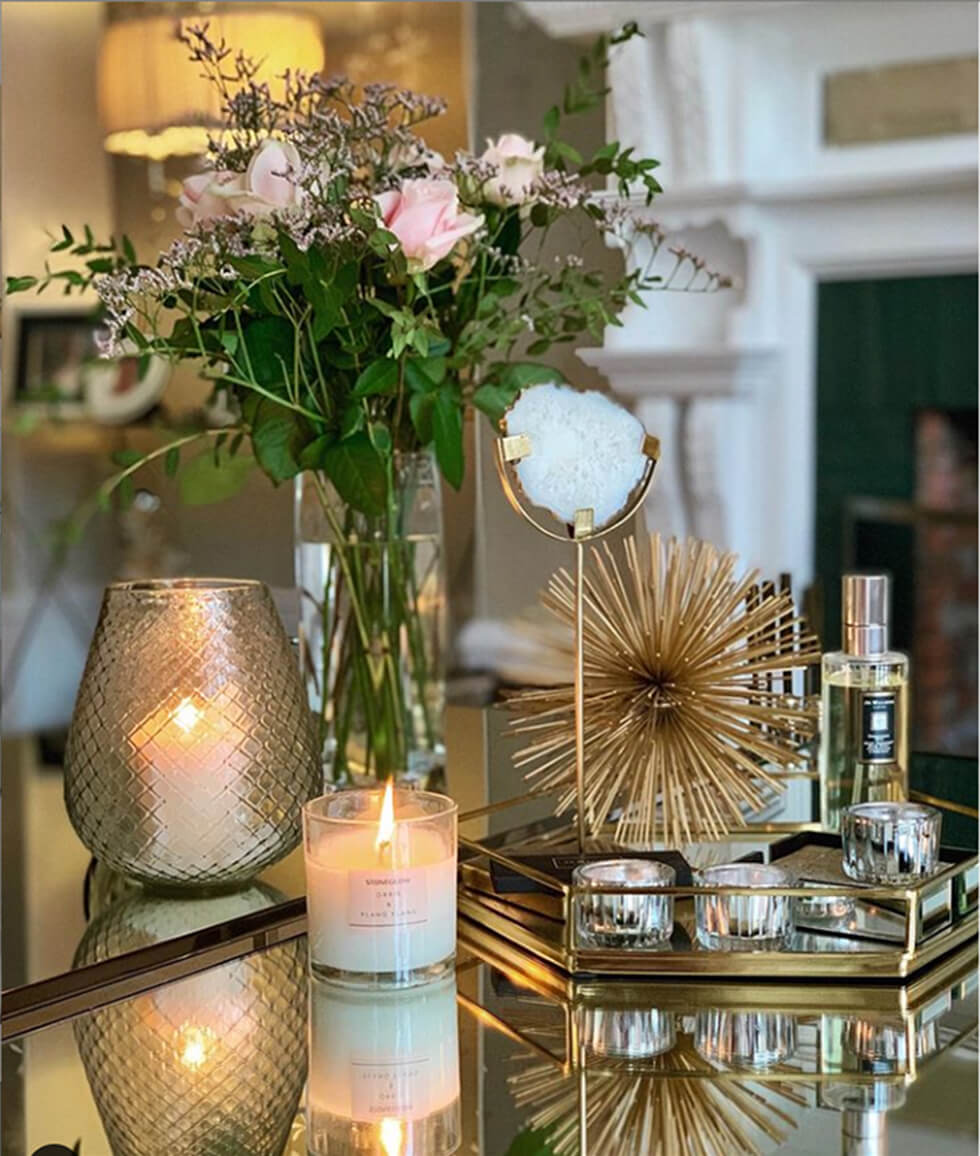 With lush accents all over her house, she pauses when asked about her recent favourite purchases. "I've bought so many things recently as I've decorated a guest bedroom, two bathrooms and the hallway & staircase and every single new buy is my current favourite, until the next new purchase arrives."
...every single new buy is my current favourite, until the next new purchase arrives.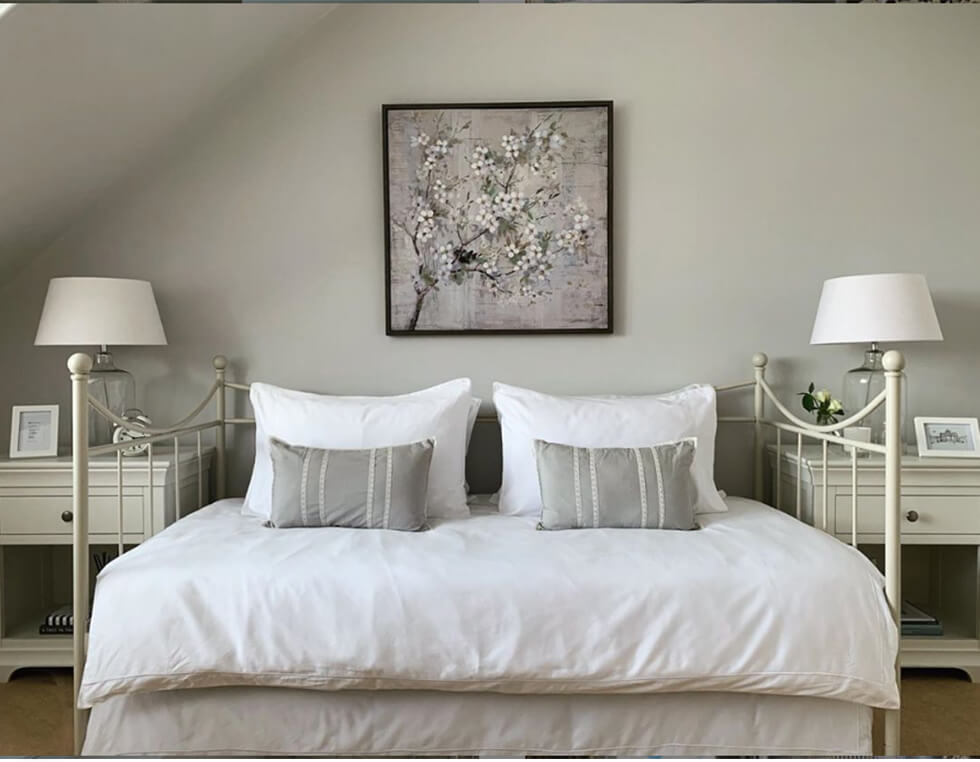 "If I really have to choose just one, it's possibly the glass lamps with off white shades from Hudson Home in one of my guest bedrooms. They are so beautifully elegant in their simplicity, and oversized so make a great, subtle statement in the room."
Read more about Victoria's love of neutral design schemes and bold wallpaper in her living room.
Adding a detailed touch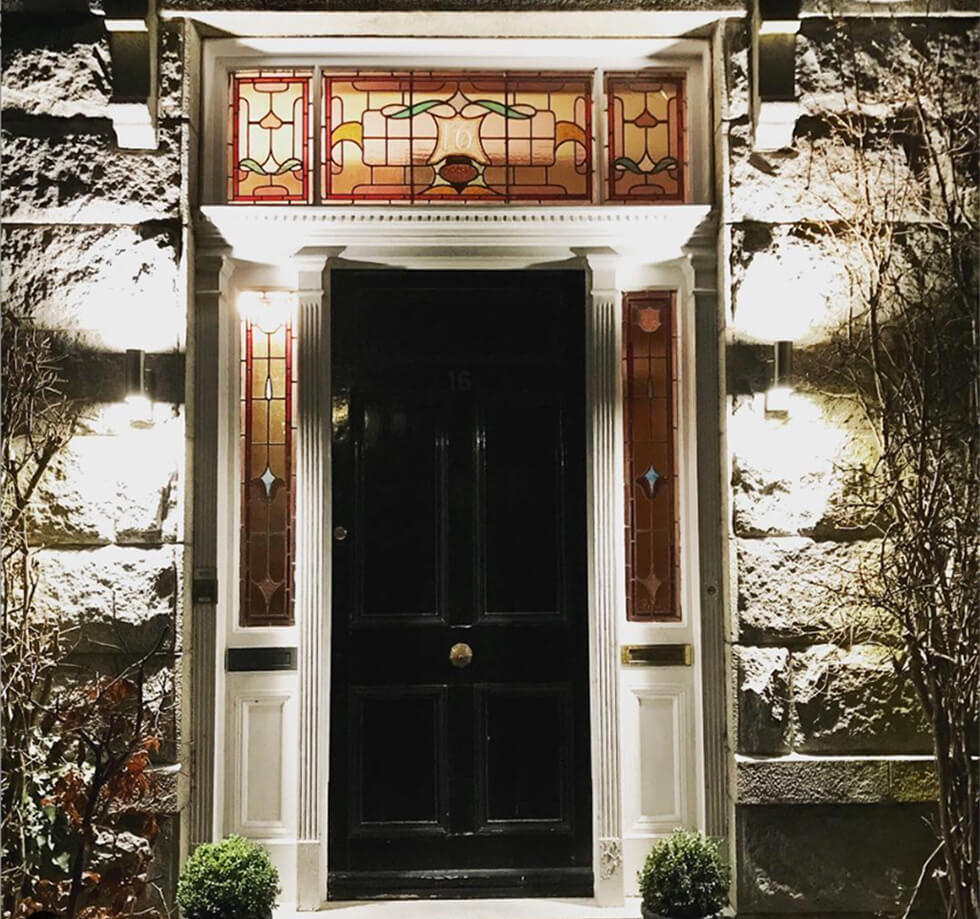 The stylish details don't stop there as she's also preparing to work on other parts of her home in the next few months. "I am planning to have the main front door and its surround repainted as this is the first thing everyone sees when arriving at the property. It'll be quite a big change from black to a soft grey-green."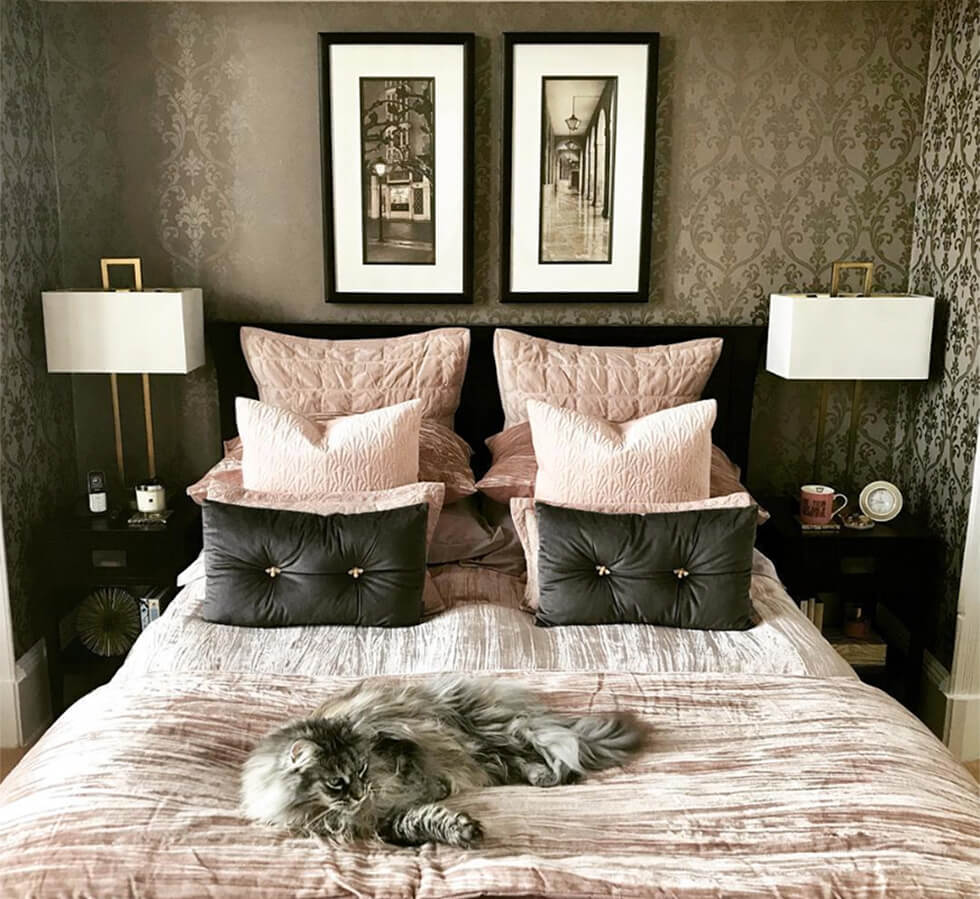 And she's turning her attention to the bedroom too - a warm and snug space where cushions and pillows in a variety of soft textures set the scene for relaxation. Coupled with luxe lighting, it adds an extra layer of depth for her (and her cat) to curl up in.
"I'm also hoping to decorate what will become the master bedroom upstairs as well as converting the smallest spare bedroom into a walk-in wardrobe. It's an ambitious plan, and I'm not sure how far my budget will stretch but that's the dream."
Skye the Cat rules the home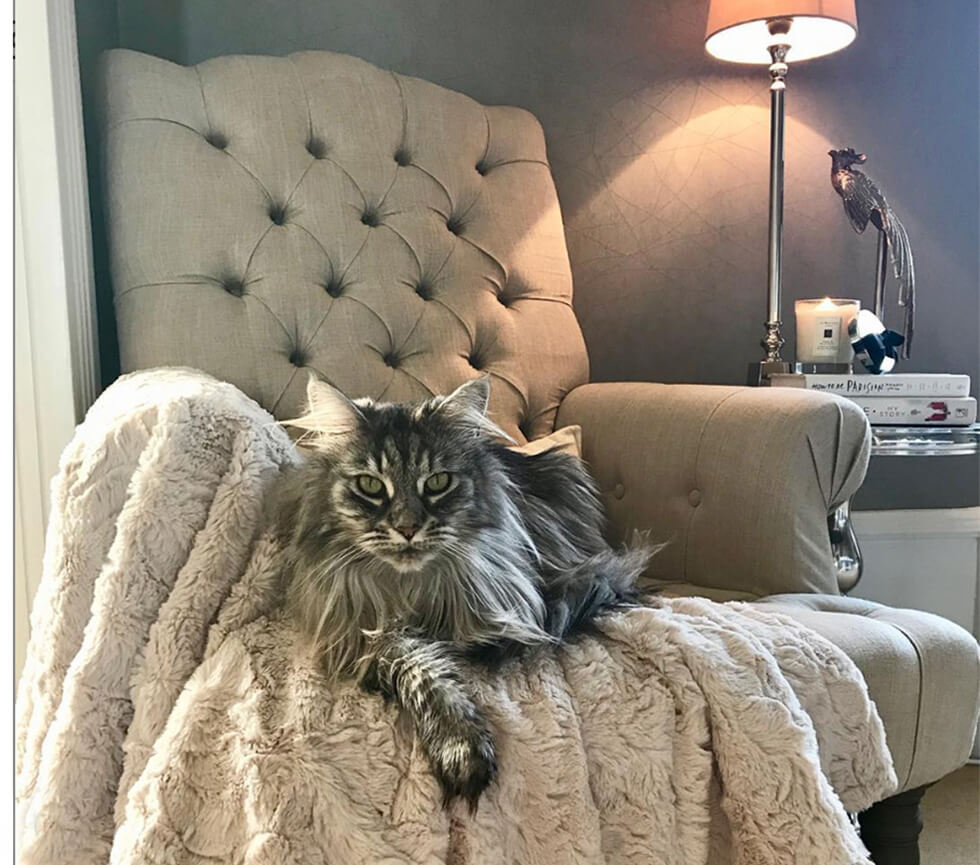 All these soft and cosy details make room for the main star of the home - her majestic Maine Coon cat Skye who rules the roost. "She has the run of the place and makes herself comfy wherever she pleases usually on a hot spot near a radiator," she says. "She is a pampered housecat, so really the only consideration is making sure she doesn't get outside."
Read more about how modern and traditional elements come together in Victoria's elegant dining room.
Photography by Victoria Nicol
Shop The Look