You will need: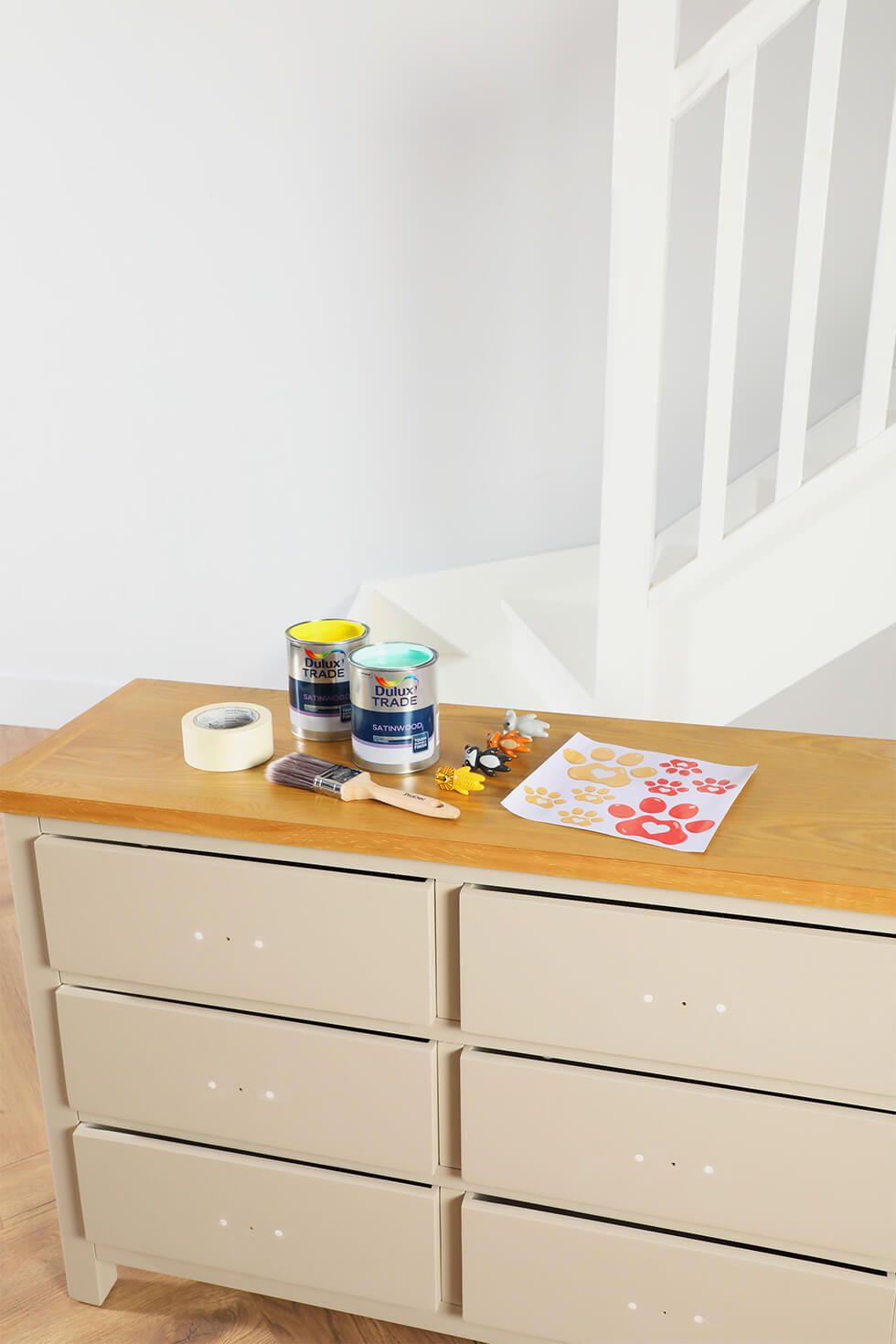 Step 1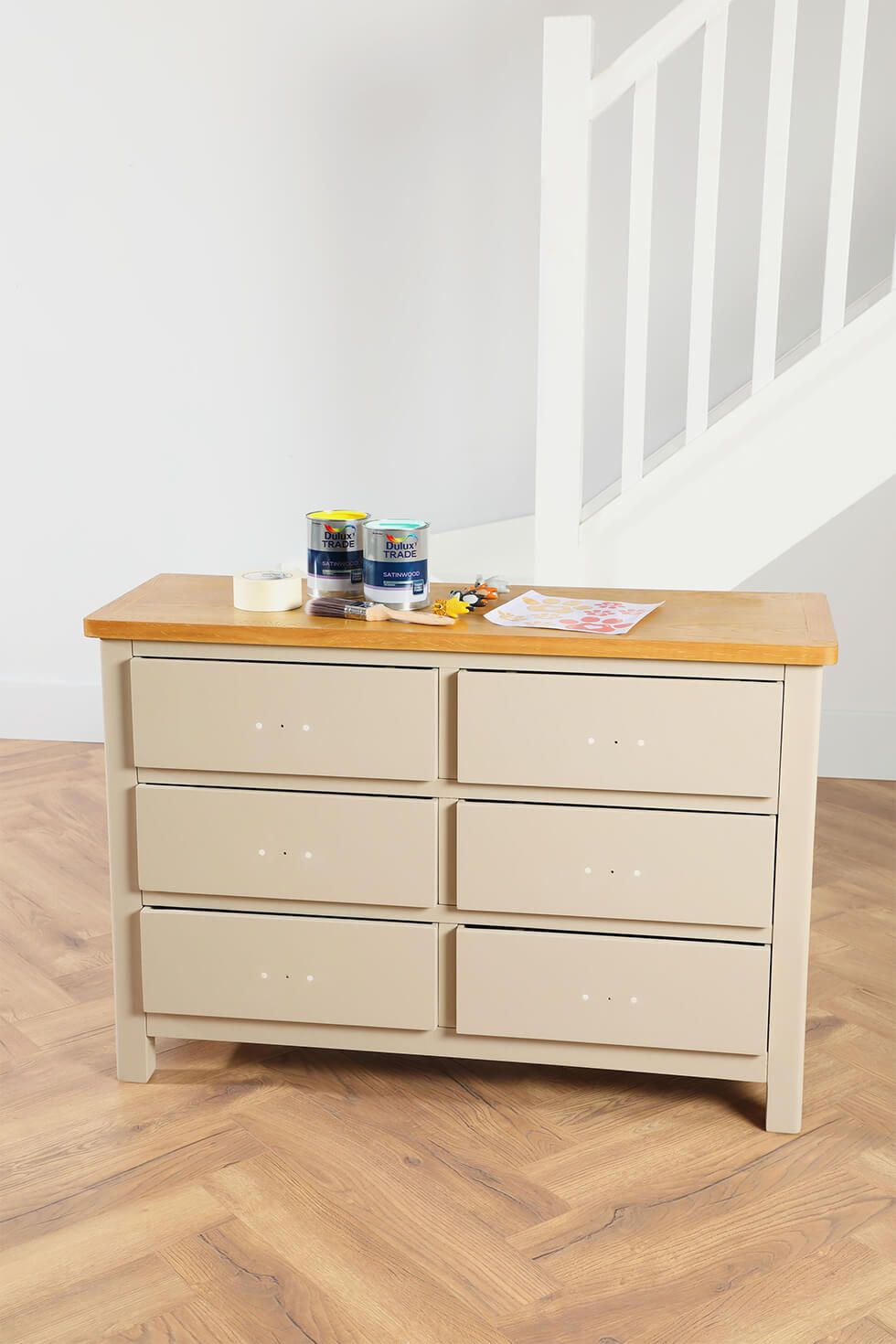 Start by removing the existing drawer handles. Fill the holes with Polyfilla and then leave to dry and sand down. Next, drill in new holes before painting.
Step 2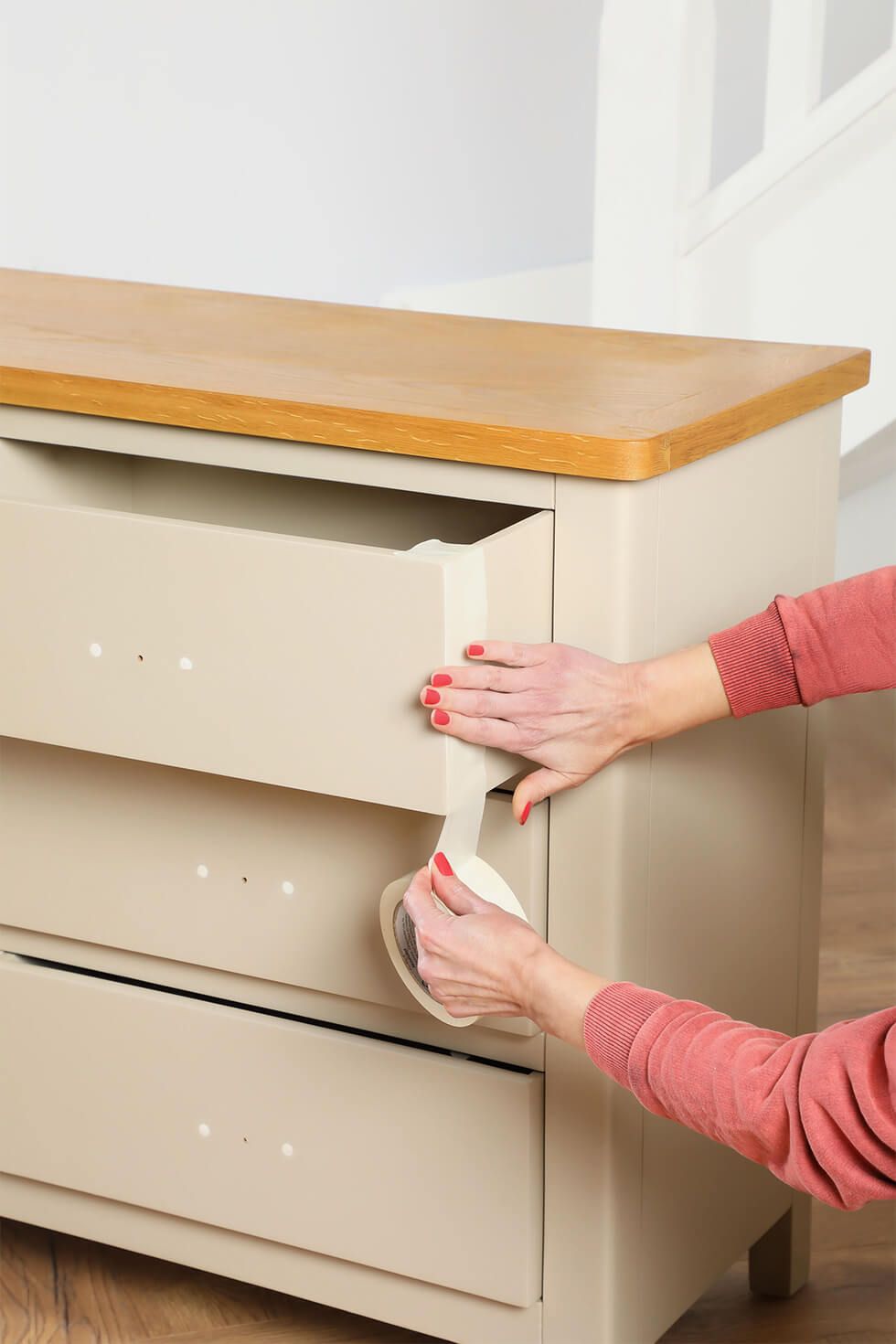 Pull out all the drawers as far as possible to apply masking tape to the edges of the front panels. Wrap the masking tape all the way around the drawers neatly to achieve a straight line.
Step 3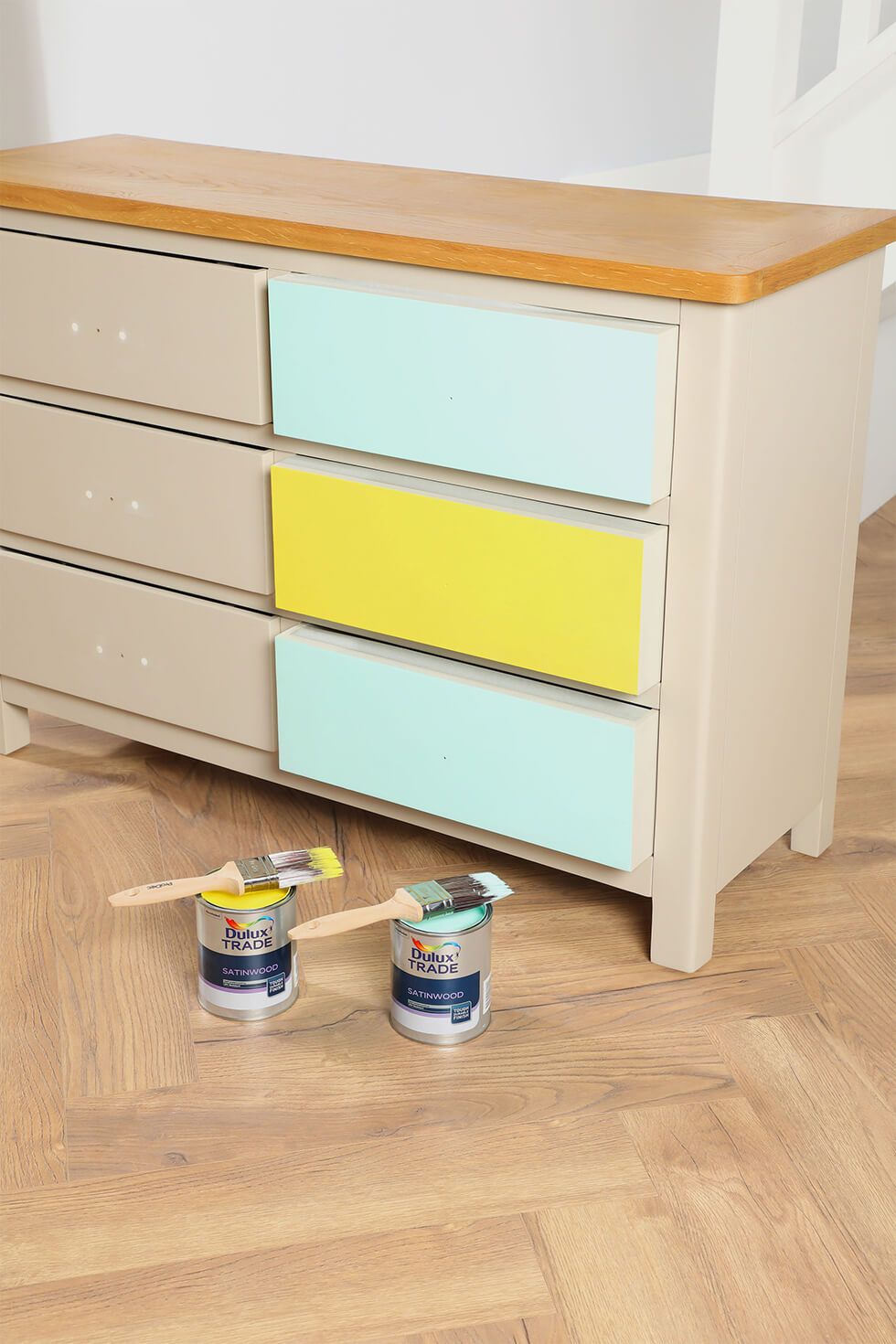 Alternate painting the drawer fronts in 2 different colours to create a bold and colourful design. Once done, leave to dry completely and then remove all the masking tape.
Step 4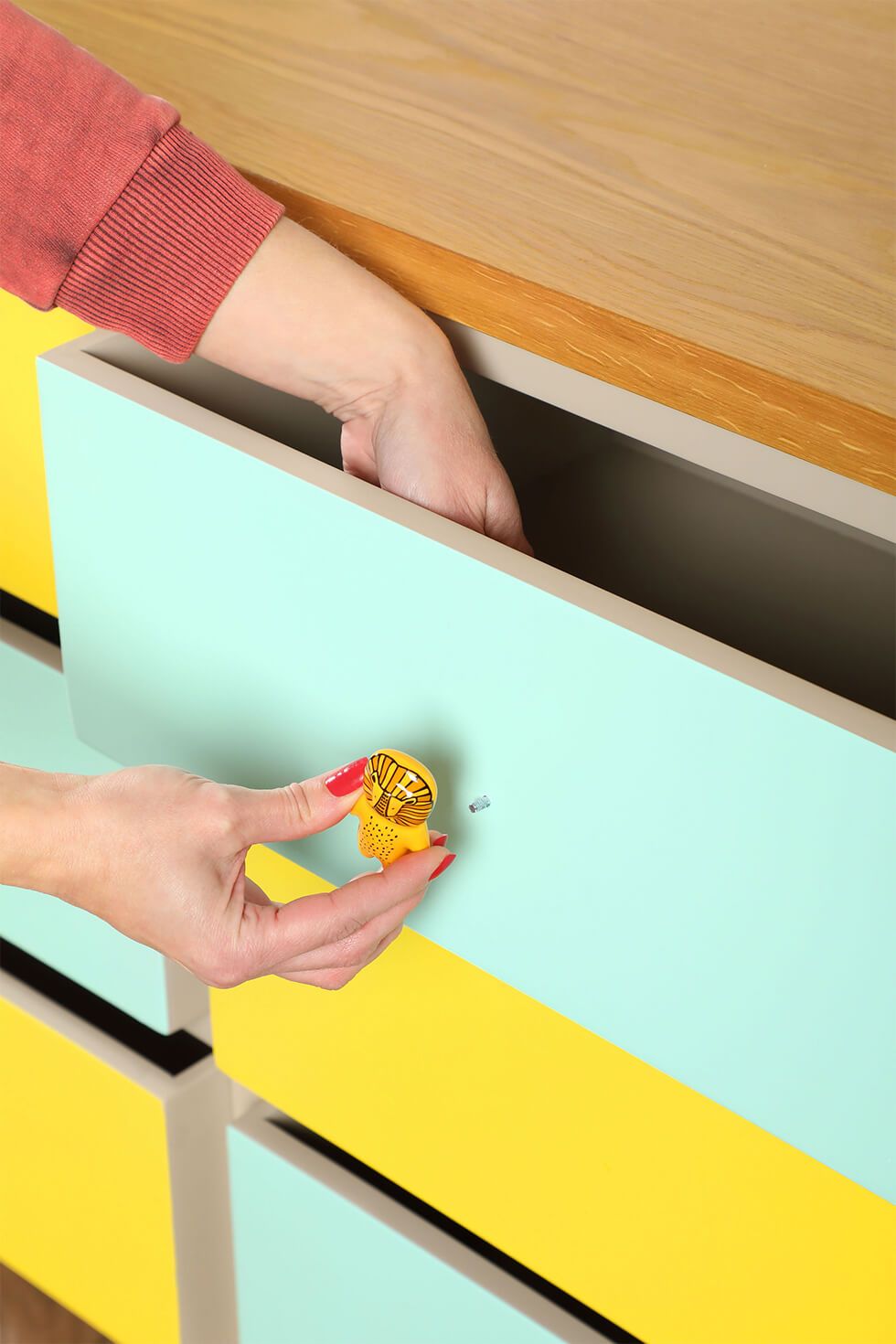 Next, attach the new animal drawer knobs to each drawer front. Just like the drawer colours, alternate the different knobs for a cute statement.
Step 5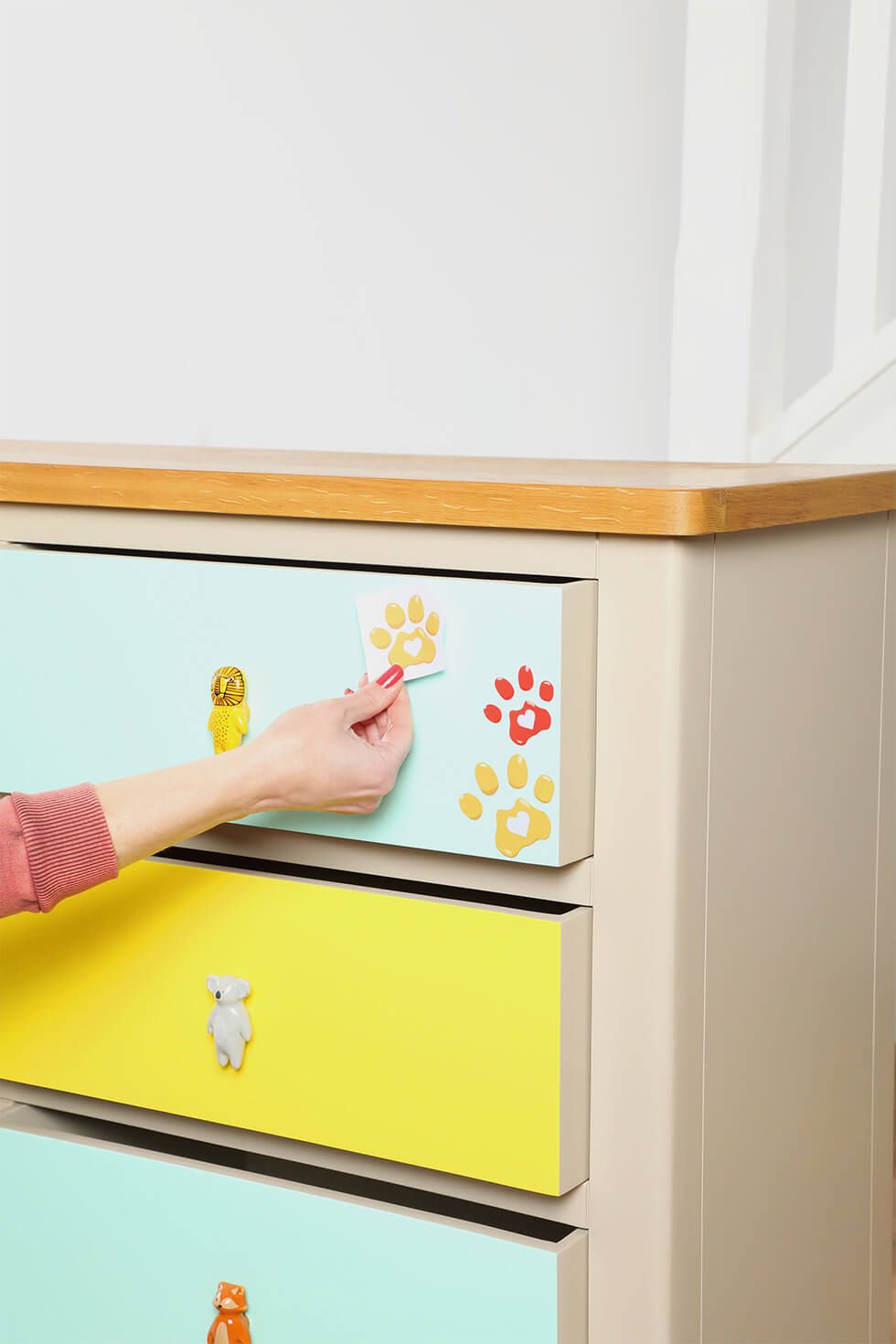 Cut the decal stickers into individual pieces. Plan where you want to position them - we placed ours on the right side of the drawers.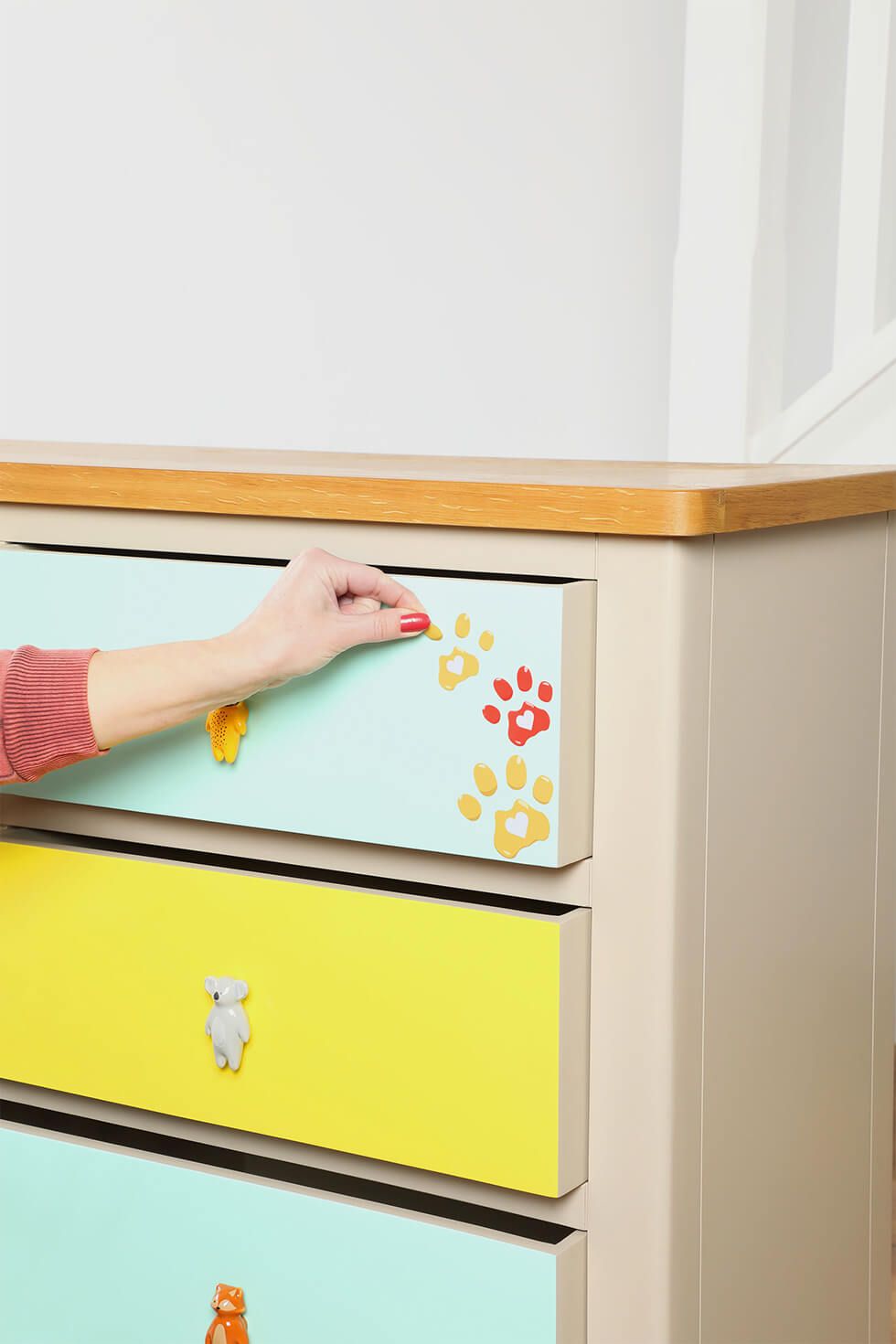 Attach the decals to the cabinet. If you're using decals in different colours, mix them up to add to the bright and cheerful effect.
Step 6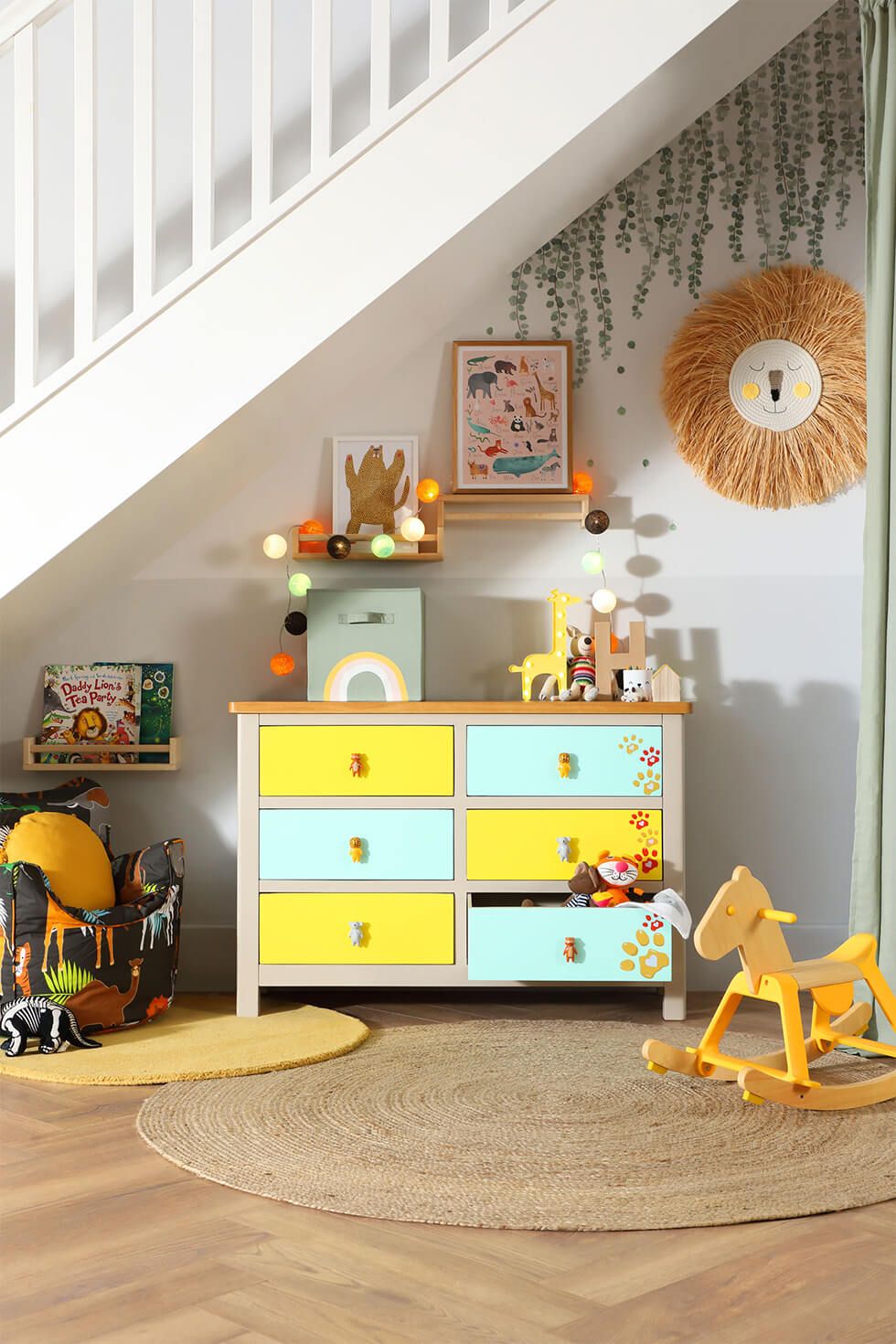 Now that we're done - we just need to fill it up with toys!
Try colour coordinating your dresser with your kids' toys and accessories. Display the toys your kids want to showcase and once playtime is over, you've now got the perfect place to store them.
For more creative home décor ideas and styling tips, check out our How-To's page.