Get crafty and add some sparkle in the home with a nifty handmade trinket dish. The beautiful organic shape and texture of these leaf-shaped dishes give off a homely vibe, while its metallic tone adds glamour for an elegant style update.
Read on to create your very own leaf-shaped metallic trinket dish!
You will need: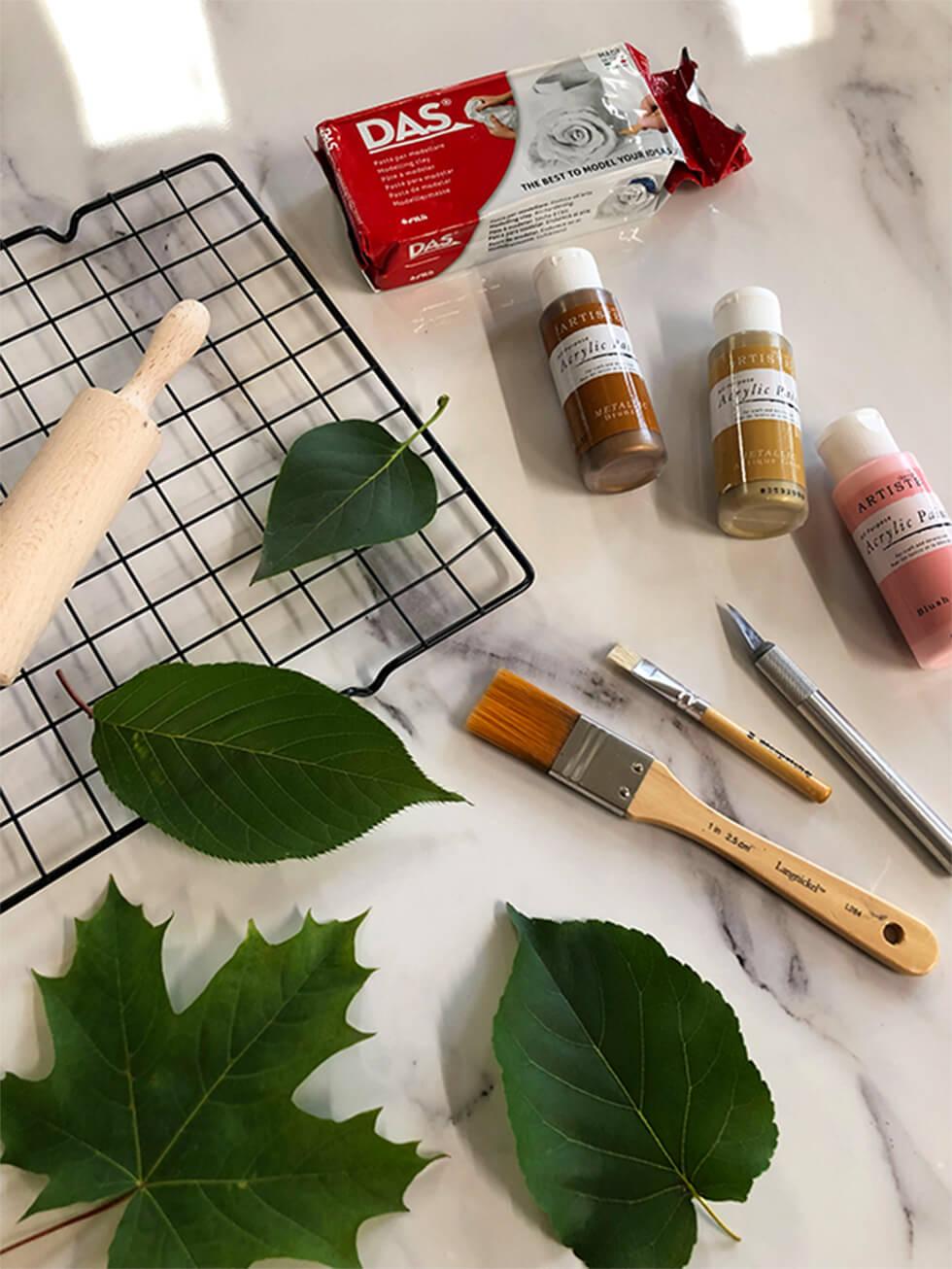 Modelling clay
Rolling pin
Leaves
Scalpel
Cooling rack
Metallic paint
Paintbrush
Step 1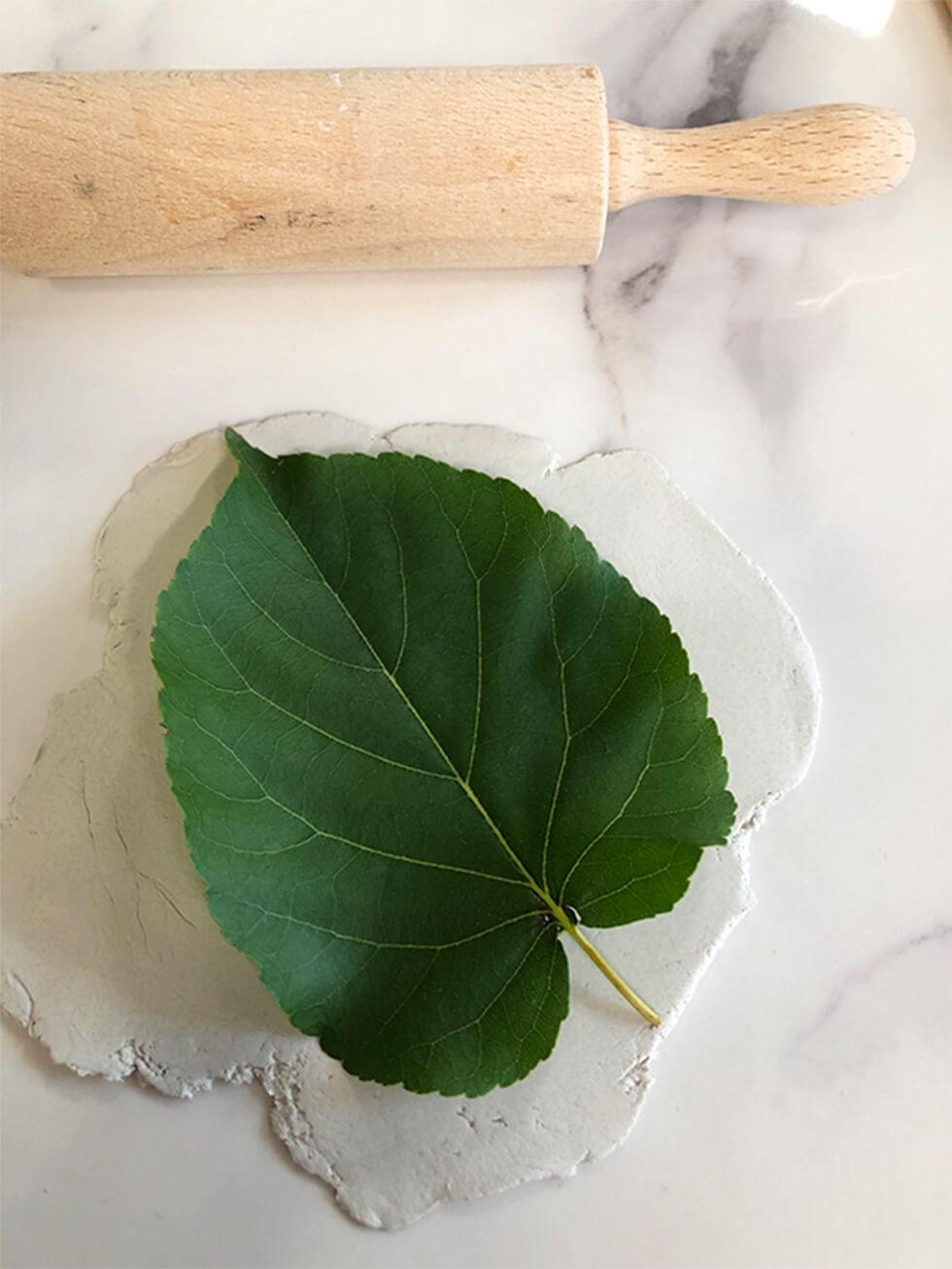 Roll the clay out, then firmly press a leaf onto it so the veins are clearly imprinted.The goal is to really get all the organic textures and lines from the leaf onto the clay for a realistic effect.
Step 2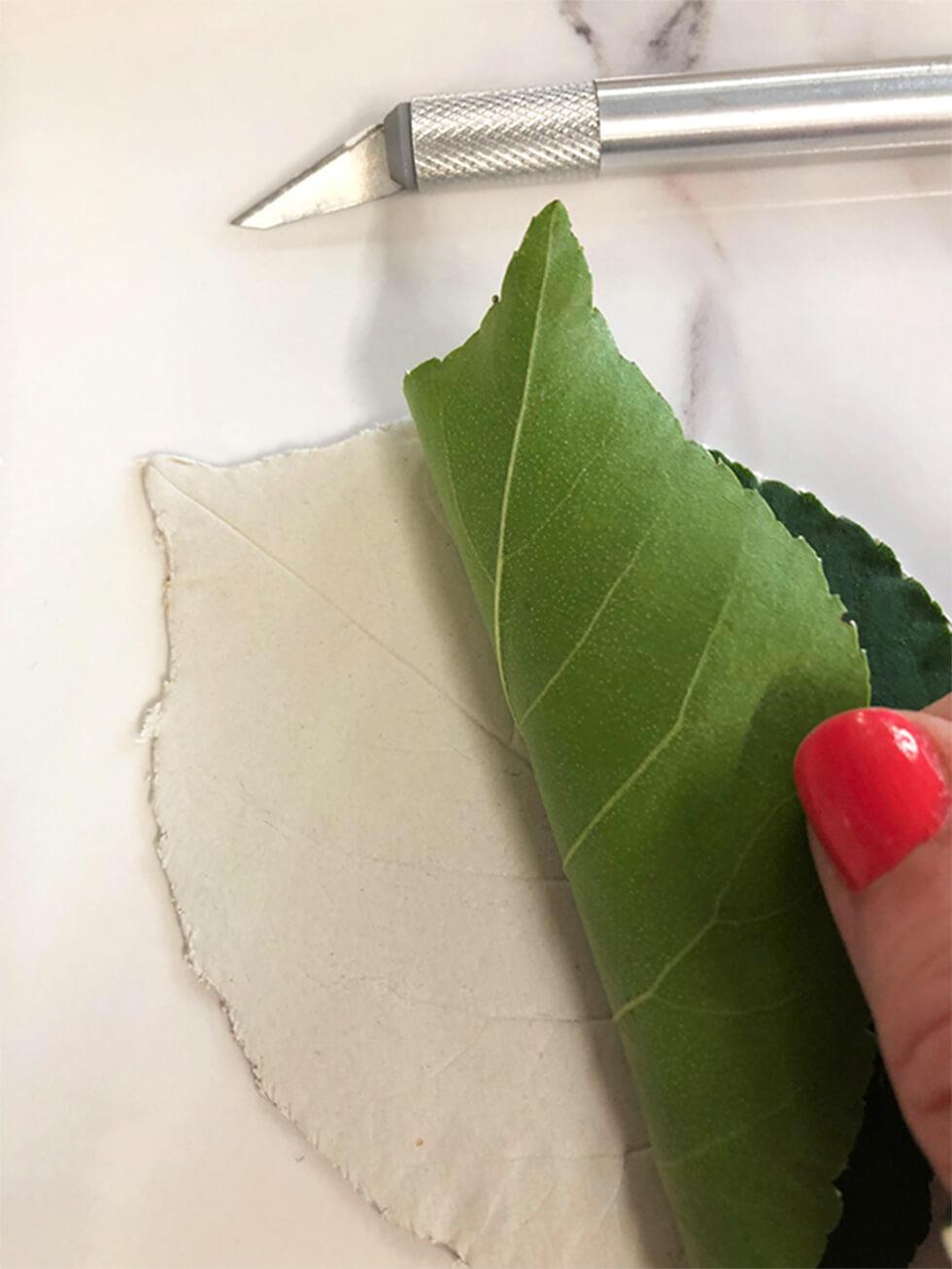 Next, use the scalpel to trim away excess clay following the leaf's outline. Do this on a cutting board or some old newspaper to prevent from damaging your working surface.
Step 3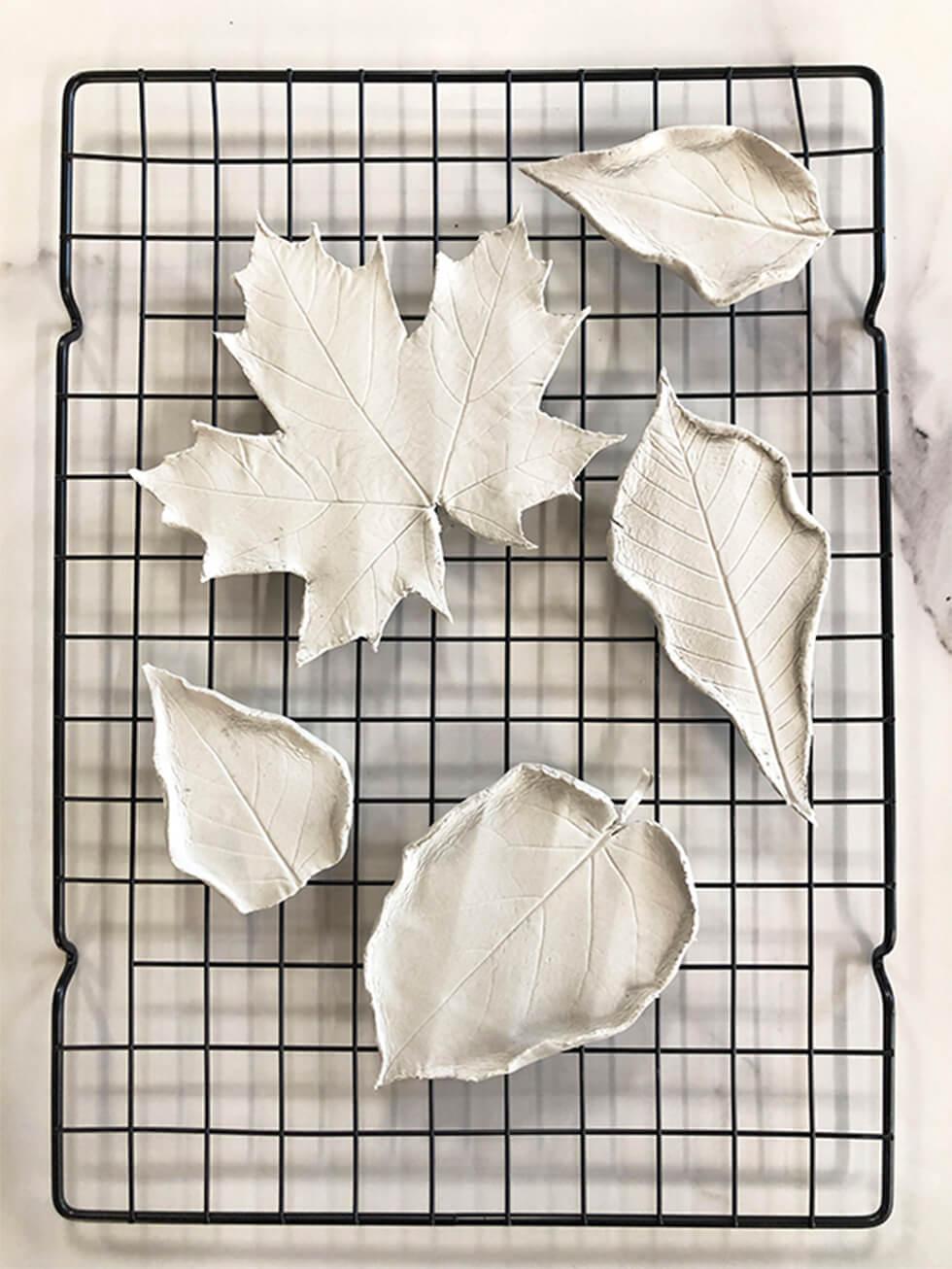 Using fingers, gently curl up the sides of the dish to form a shallow edge. Leave the trinket dishes on a cooling rack overnight, so the clay can dry properly.
Step 4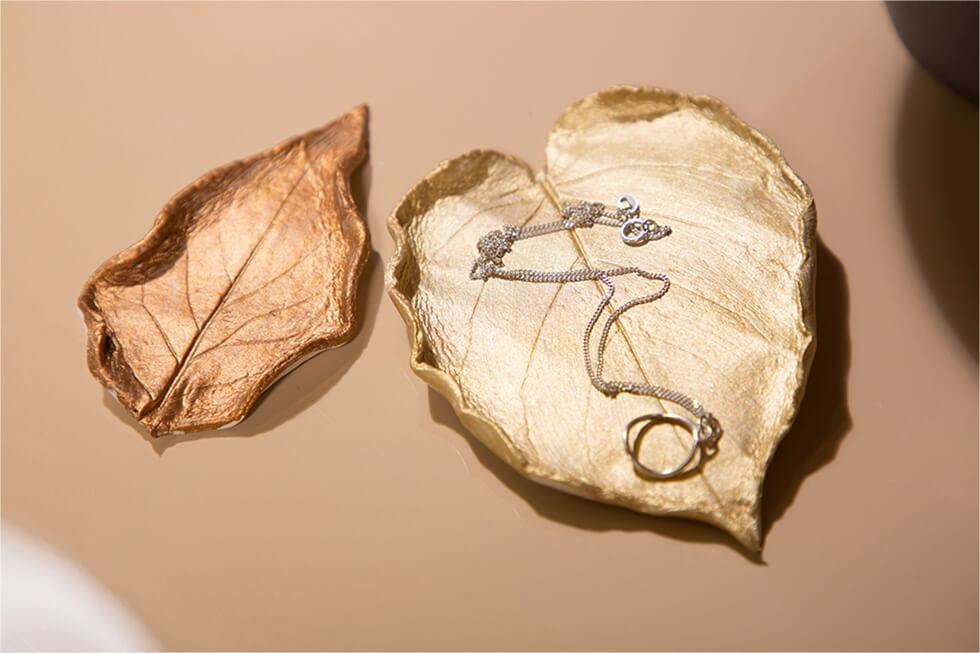 Now for the final step - painting! Using a paintbrush, gently paint on your desired metallic tone. Then, return the trinket dishes to the cooling rack and leave to dry overnight again. Once completely dry, use the dishes to store jewellery, small fashion accessories, or even stationery. Perfect for adding some nature-inspired elegance to the home!