From Dramatic to Serene: 5 Bedroom Paint Ideas You'll Love
A wash of paint will jazz up your bedroom while still making it feel inviting for cosy sleep. Get started with our bedroom paint ideas for inspiration.
Sanctuary, hang out, reading spot, (sometimes) work space - the bedroom plays many different roles, which is why picking the right paint colour for it can be so difficult!
Perhaps more than any other room in the home therefore, it's important to choose a shade or a colour scheme that really makes you feel your most relaxed and happy.
But the palette of shades to choose from can feel endless and confusing, so we thought we'd take a quick tour of the options available and the benefits of each. Here's our quick guide to 5 easy and stylish bedroom paint ideas.
1. Go dark and moody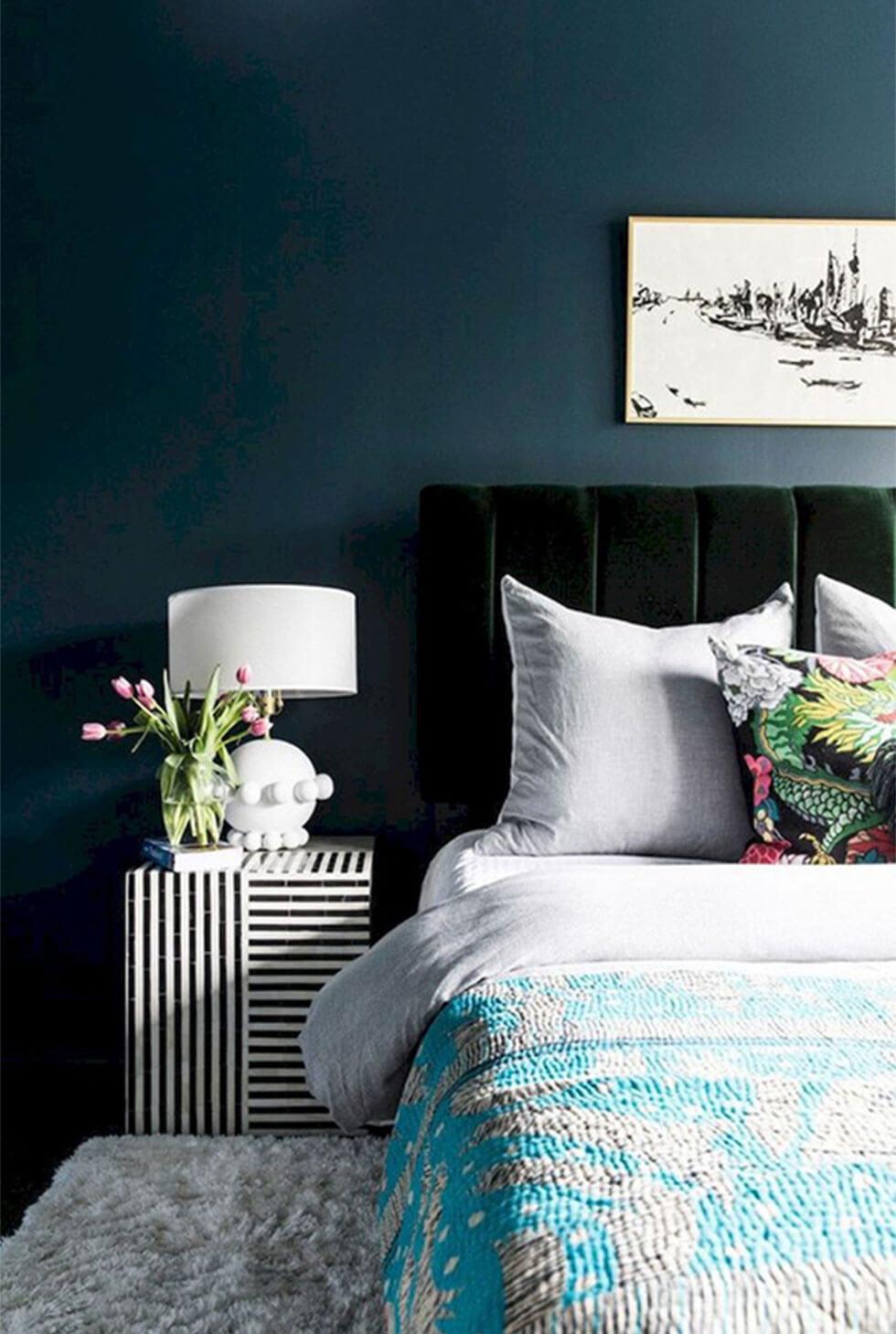 Starting off with a heavy hitter! Darker colours make a strong statement, bringing lots of drama and glam to the bedroom. But also, put simply, it can help you sleep better by keeping the room free of distracting light and also trick the eye, drawing the perspective further along into the room, making the bedroom feel simultaneously larger yet cosier.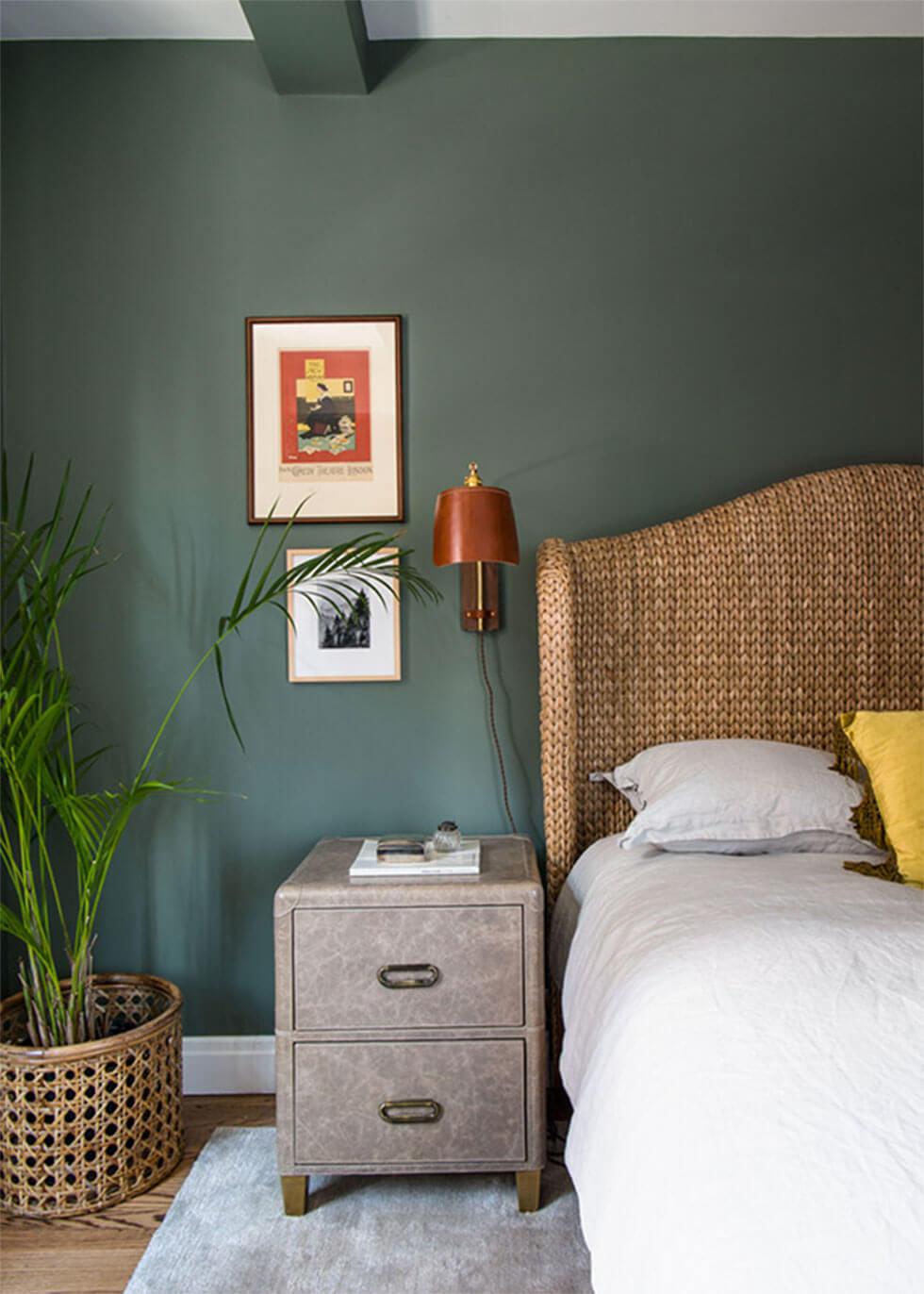 Deep greens and blues add extra style oomph and dimension to this look, but dark grey and even soft black work wonderfully. You can opt for lighter textiles and decor in contrasting colours and prints as they'll stand out really well against a dark wall, but you could also lean into it, and work with dark furniture. The trick is to look out for cool textures, such as a velvet bed or tactile linen.
2. Opt for vibrant bright tones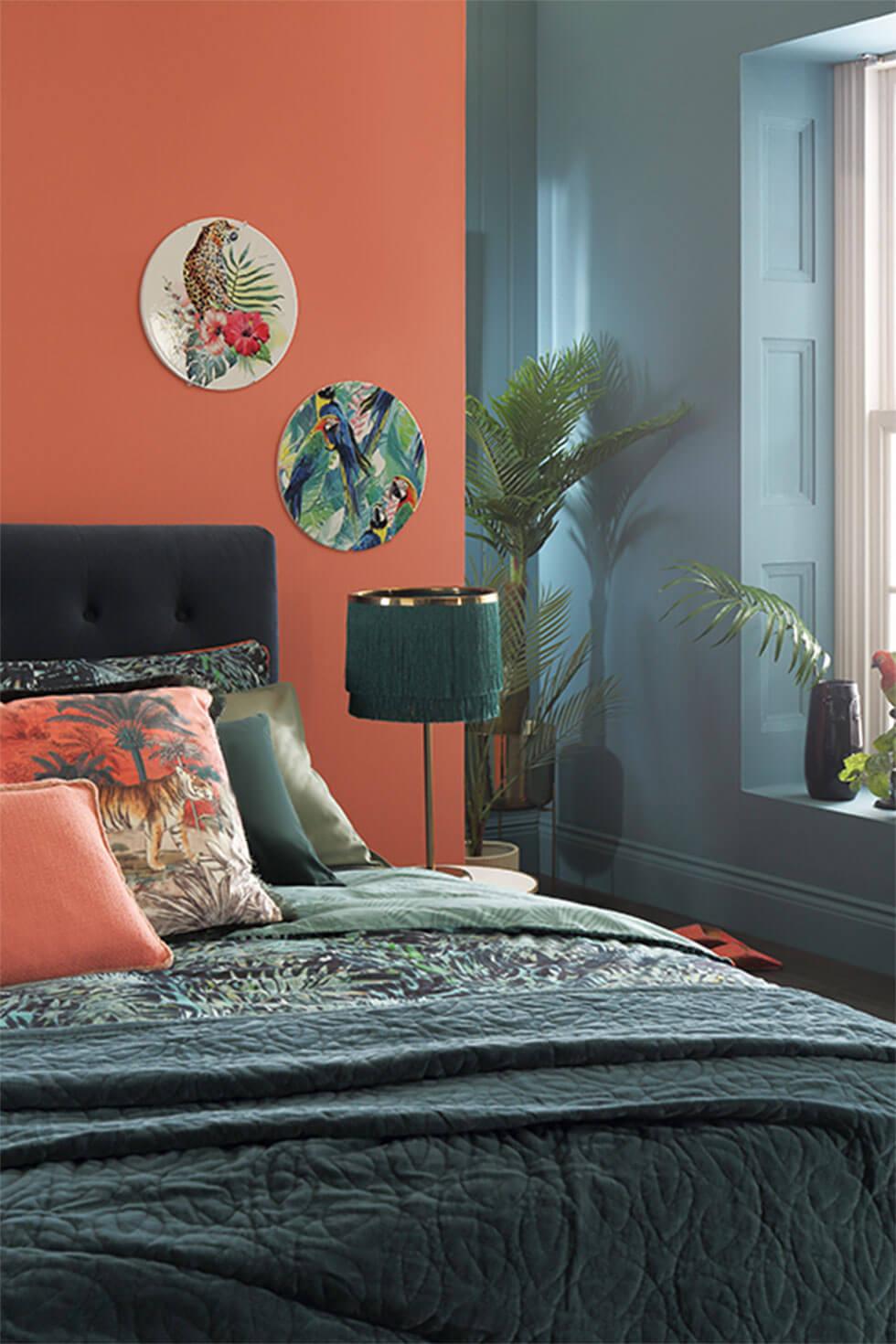 Now going all the way to the other end of the scale. Vivid, cheery tones might not be what people immediately associate with relaxation, but it's all about what makes you happy - and that's something bright colours are great at.
Consider shades such as yellow, teal and coral (Pantone's Colour of 2019, for instance), all of which can change the energy of the room for a fun, cool spin. With a colour that's more intense - unless you have an equally intense love for it - it's often best to use as an accent colour or a feature wall.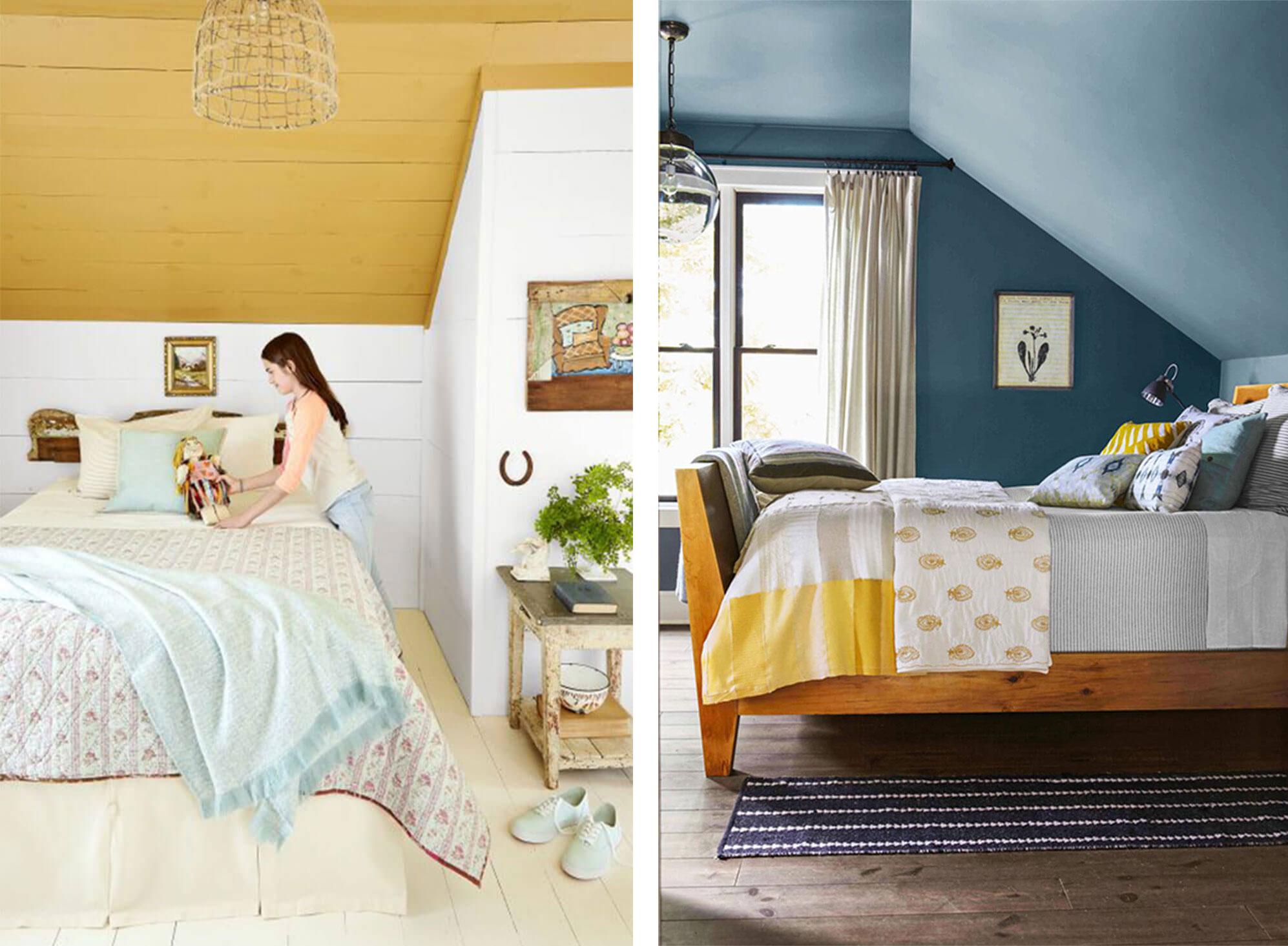 Painting the ceiling can be a great twist on a traditional feature wall and brighten up the space without being overwhelming. Another tip if you're planning to go this route, is to pick up on your chosen shade in other smaller pockets around the room, such as cushions and decor.
3. Relax with soft neutrals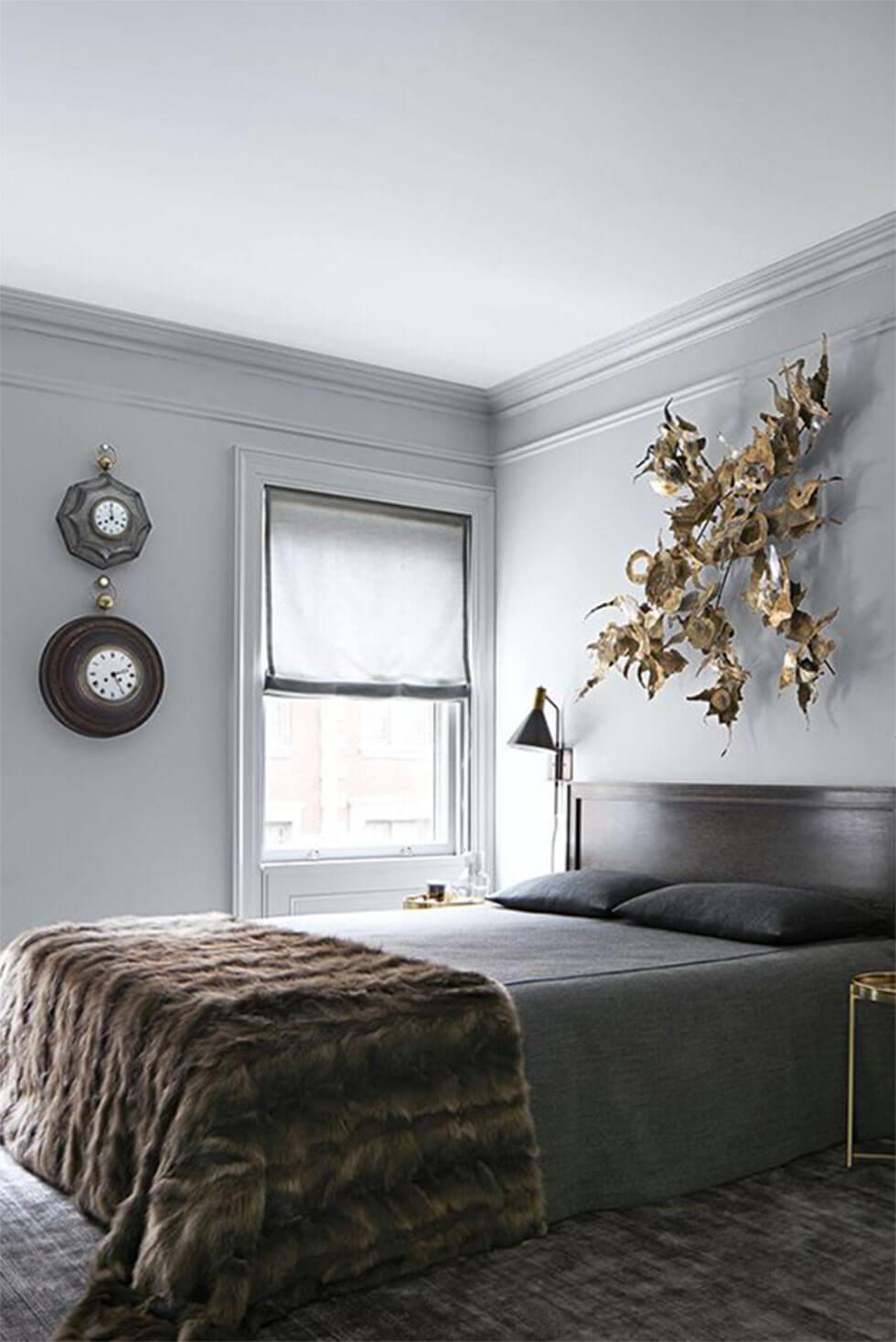 However if what you want is a zen, serene space, soft neutrals might be just what you're looking for. Gentle, calming tones such as taupe, grey and cream are timeless choices that are ideal for relaxation and create a delightfully clean slate to style around.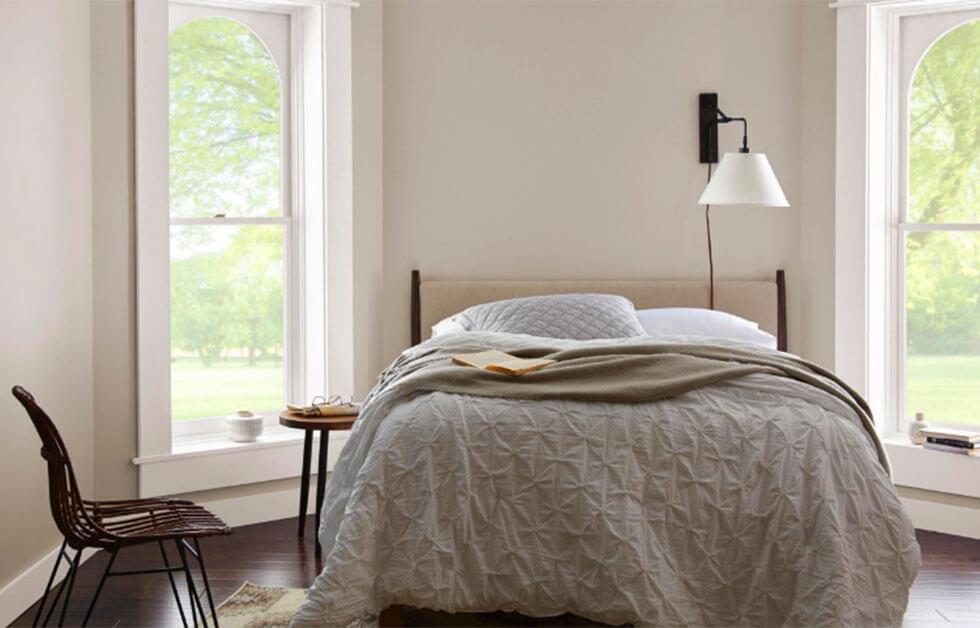 White is also great as a clean, easy palette but benefits from a lot of plush touches such as knits and cushions, or choosing an off-white shade to tone it down. But otherwise, neutral tones can add a warmer quality to the room while still being simple enough to build on and stylish enough to leave alone.
4. Enjoy chic pastels and barely-there shades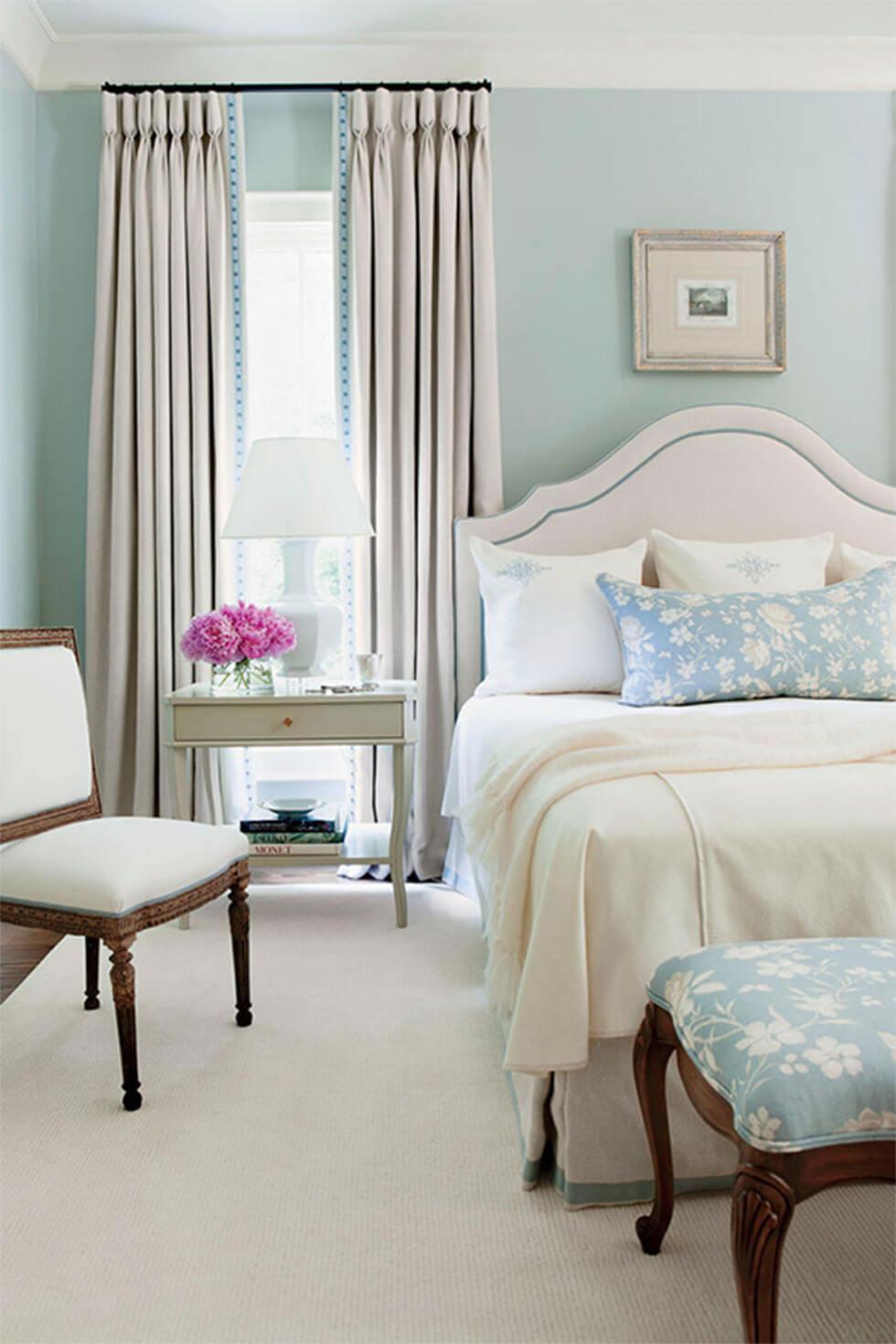 On that same note, if you like softer tones but still want a hit of colour, pastels and lighter shades will do the trick. These tranquil takes on their brighter, more intense cousins have lots of personality, but are still pleasingly relaxing.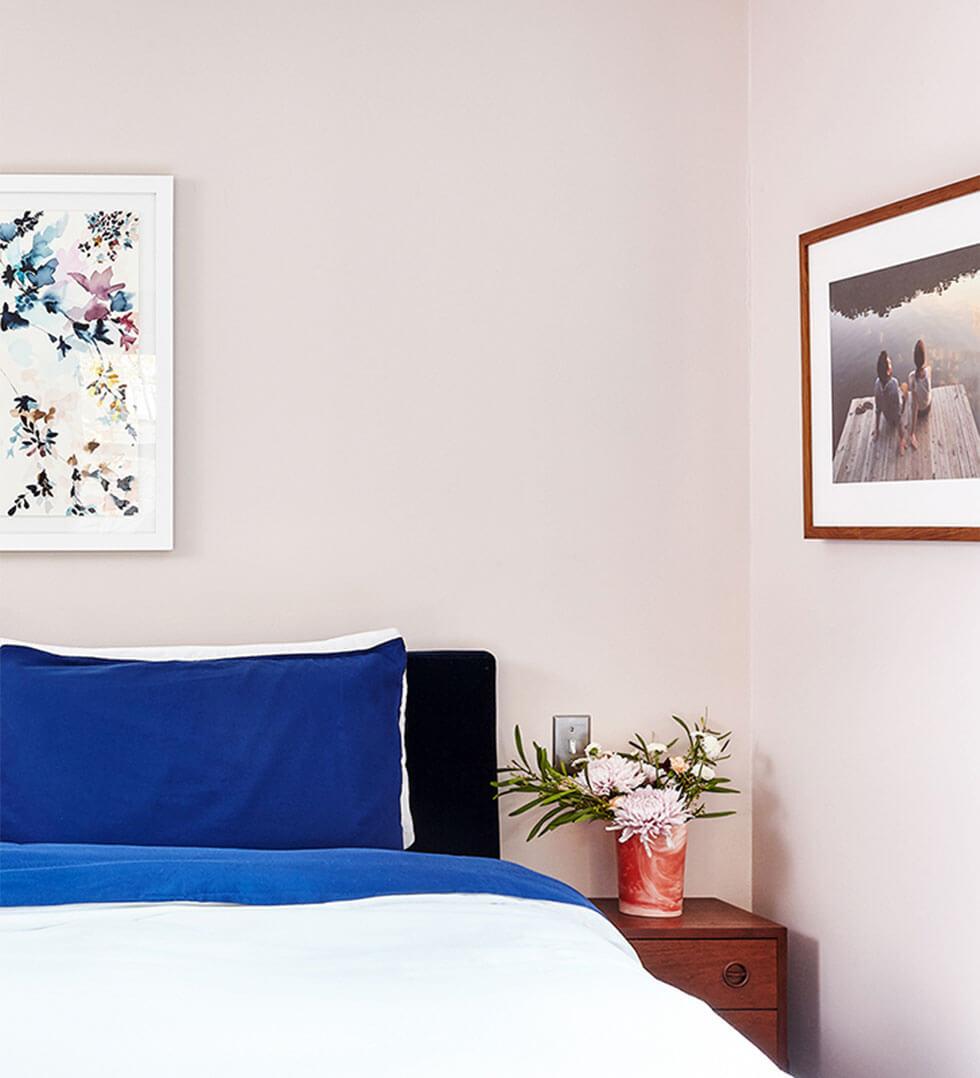 The sky really is the limit here - if you have a favourite colour, look for its lighter variations and see what works. This way, you still get to have it in your space without worrying that it'd be overwhelming or overstimulating. Our favourite versions of this look feature colours such as a greyed-out baby blue, sage, lilac, soft peach and the lightest whisper of pink.
5. Bring it down to earth with terracotta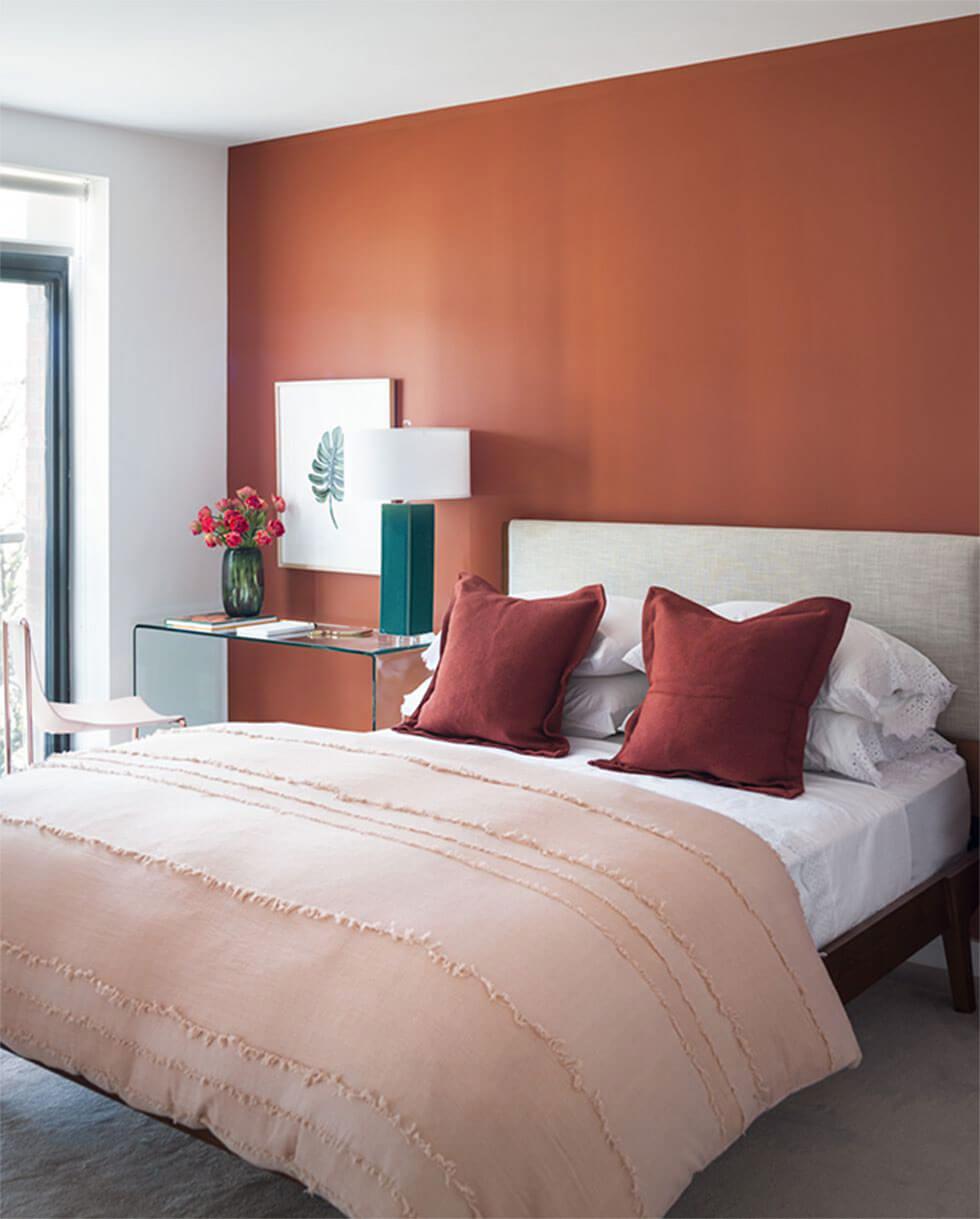 Finally, warm, earthy tones can be ideal for creating a cosy, inviting bedroom with an appealing lived-in quality. Clay and sandy colours work, but our favourite is terracotta, for its undertones of both pink and red.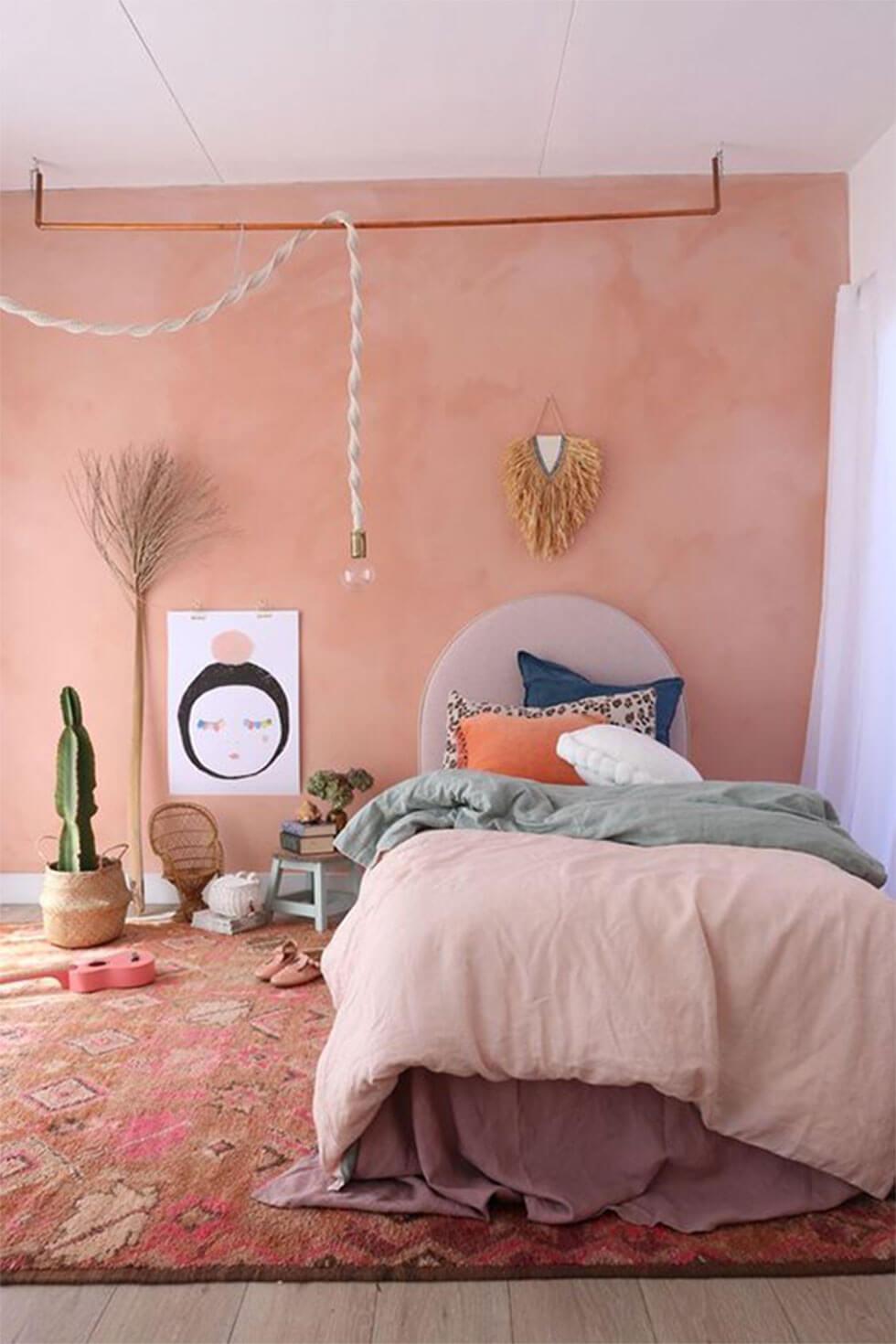 It also allows for some striking, stylish colour combinations, with black, dark blue and green adding a modern spin, and bronze elements giving a touch of bohemian glam.