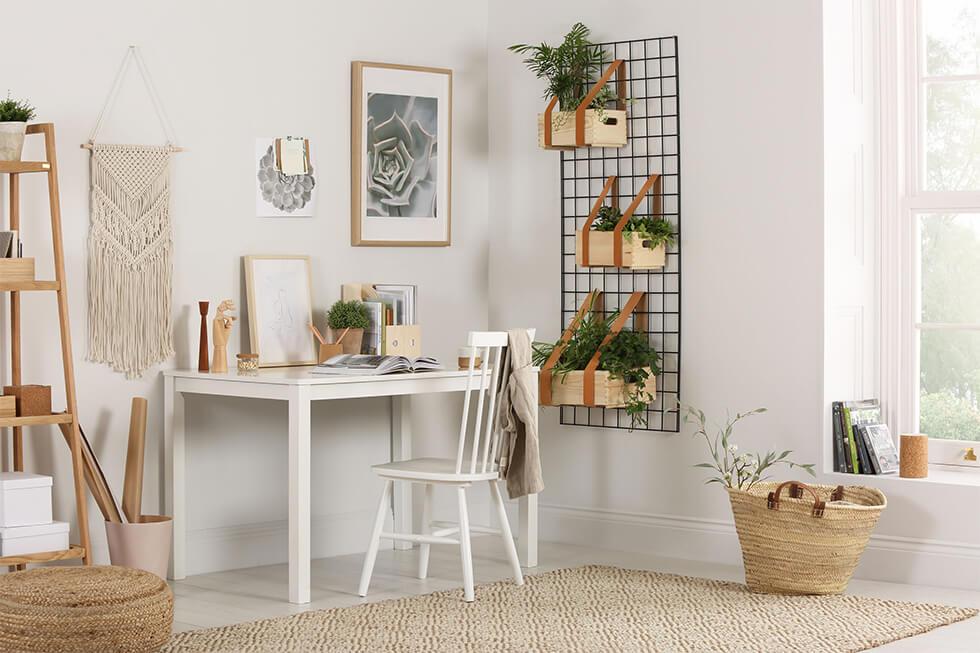 Looking for a way to inject a sense of calm into your home? Our versatile plant feature is a creative way to bring a small piece of the outdoors inside.
Scroll down for our simple (and mindful) DIY tutorial.
You will need:
Three wooden crates (you can buy them from a garden centre, Amazon, Ikea or Dunelm)
House plants in sealed pots to prevent leakage
One roll of tan or fake leather with a thickness of 5cm
Six leather screw brass rivets
A utility knife
Step 1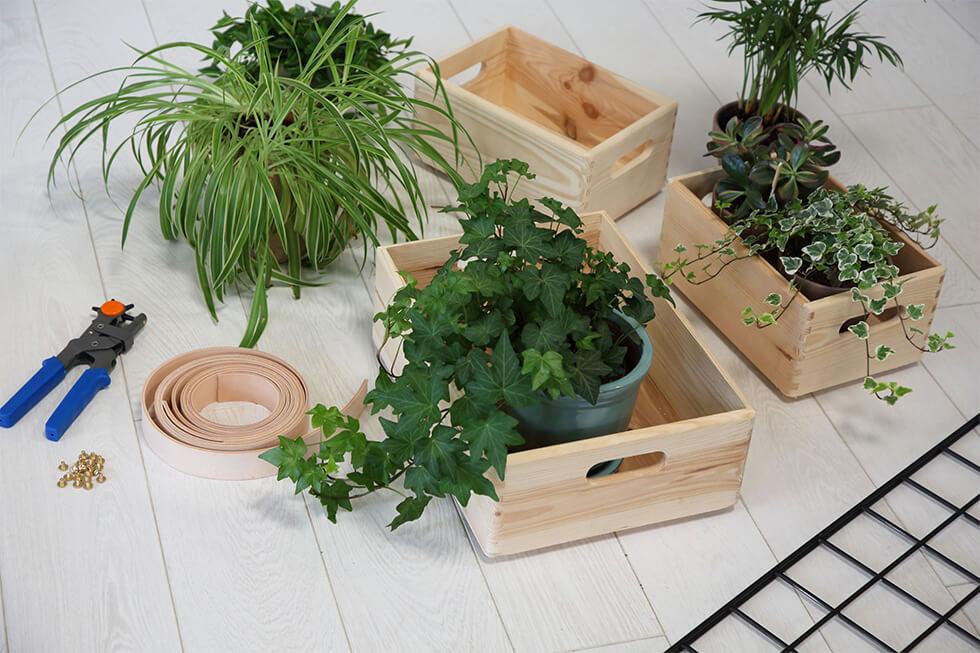 Carefully lay your wire memo board flat so you can plan how you want your crates to sit.
Step 2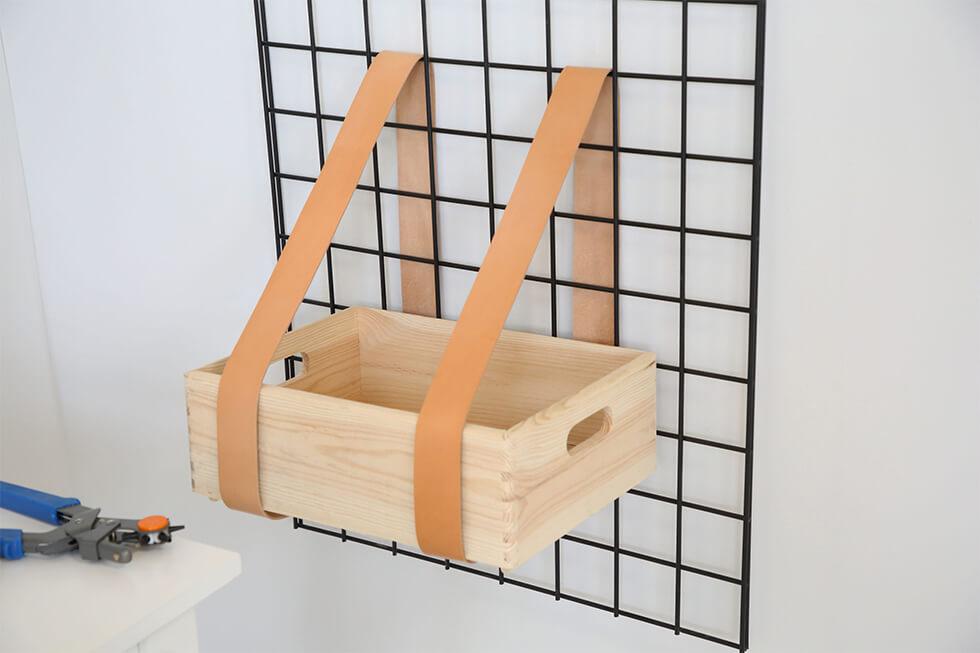 Thread the leather roll around the crate, and loop it behind the wire rack as shown above to get the desired length and height for your crate. Once you're satisfied, overlap both ends of the straps by a good 5 cm, and cut off the excess with a utility knife.
Repeat this step twice for each crate. You can keep your finished crates and straps aside to make way for more working space around the wire rack.
Step 3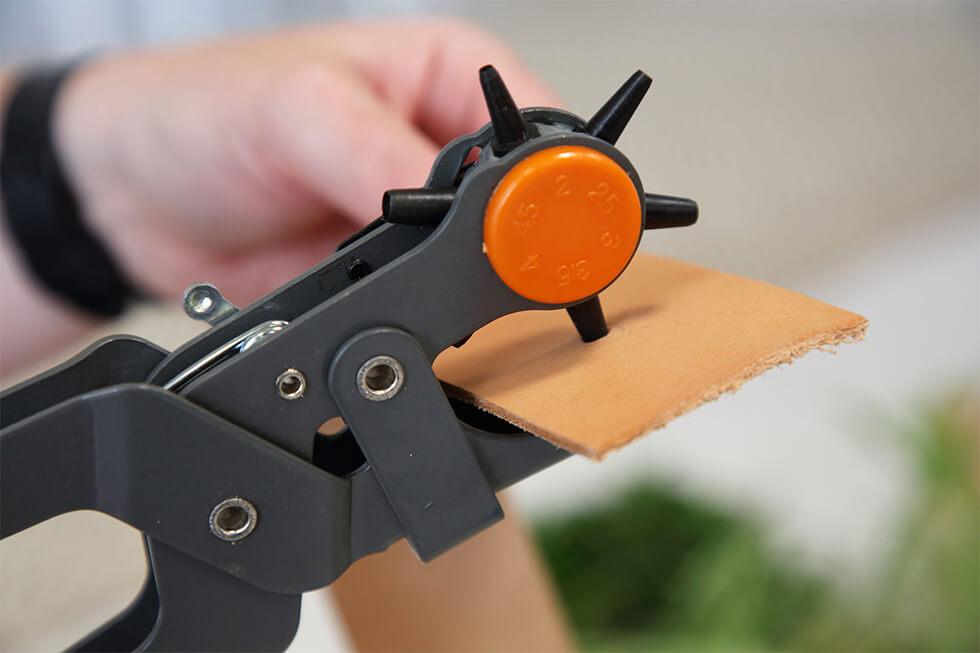 Using the hole punch pliers, punch a hole into the centre where the leather straps meet.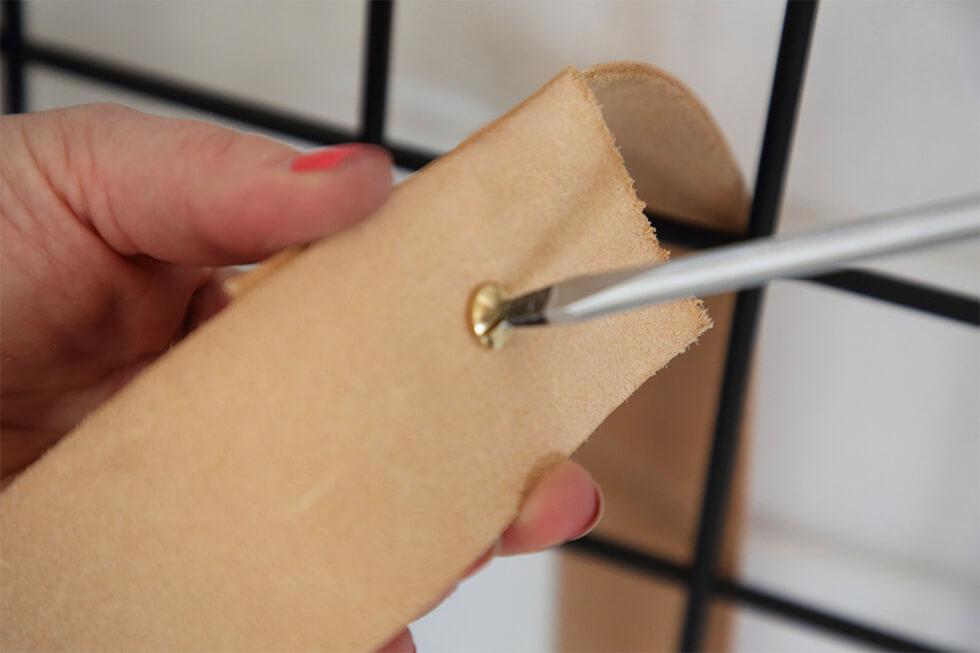 After you have done this, secure the straps using one of the screw rivets. Repeat this process for all your crates.
Step 4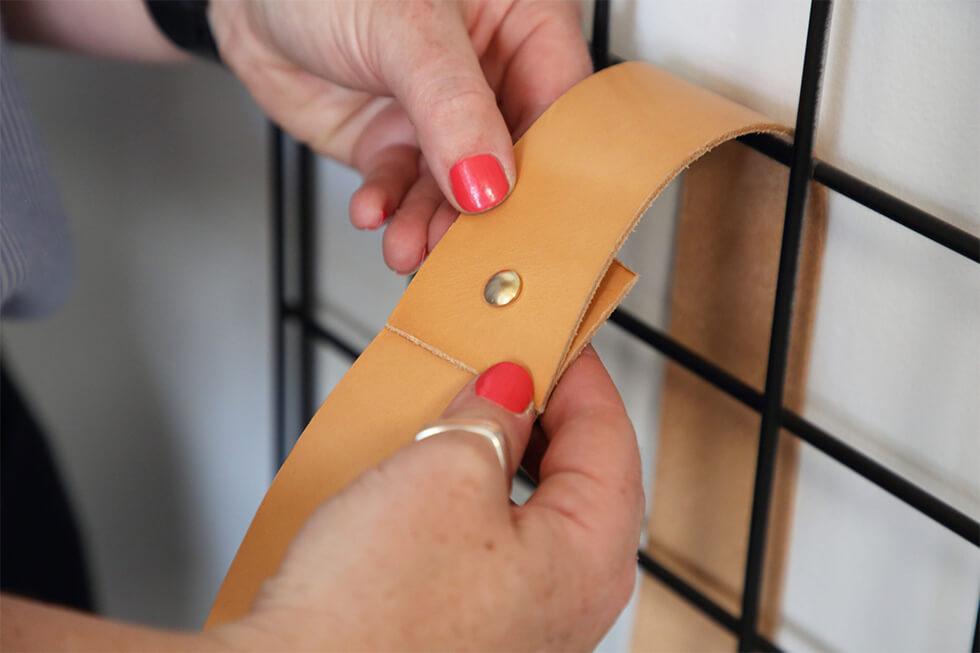 You should now have the wire rack with your secured leather straps on. Place your crates in between the leather straps with the rivets underneath the crates.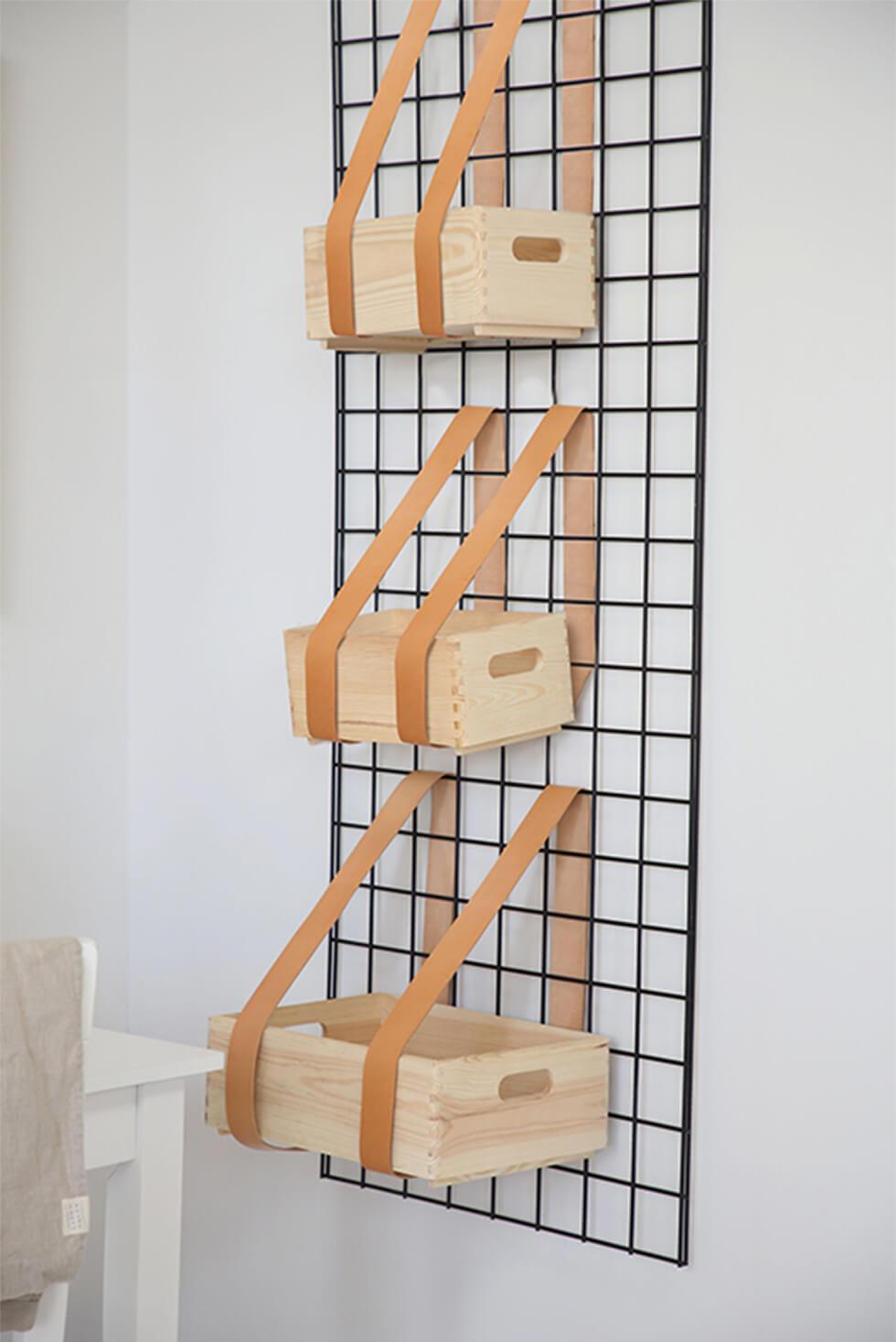 After ensuring that all your crates are hanging safely in place, carefully mount the wireframe to the wall with suitable hard wearing fixings.
Step 5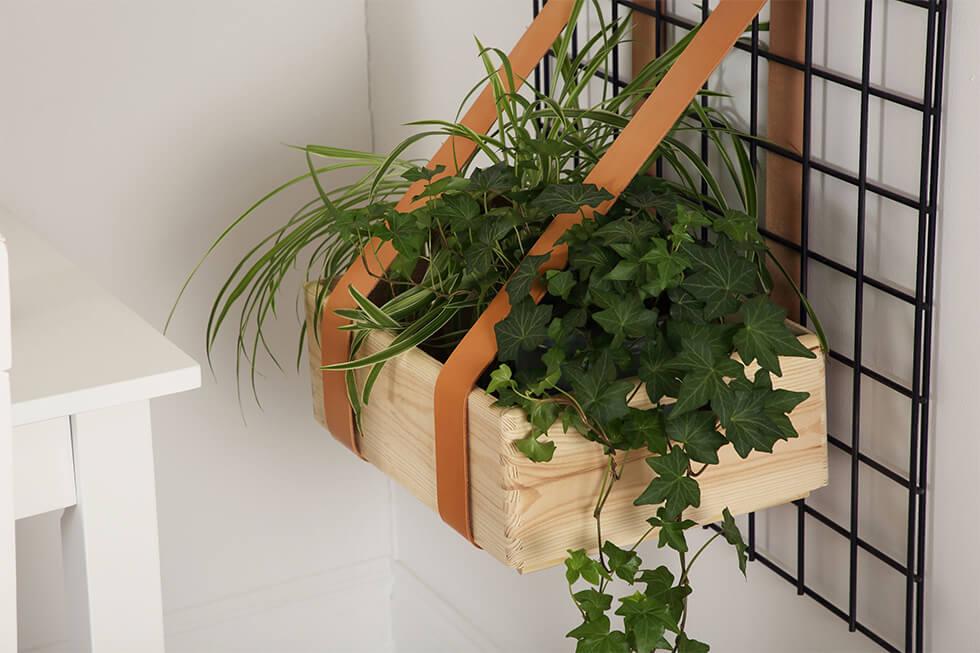 And for the final step, place your plants of choice inside the pots, and sit back and admire your handiwork!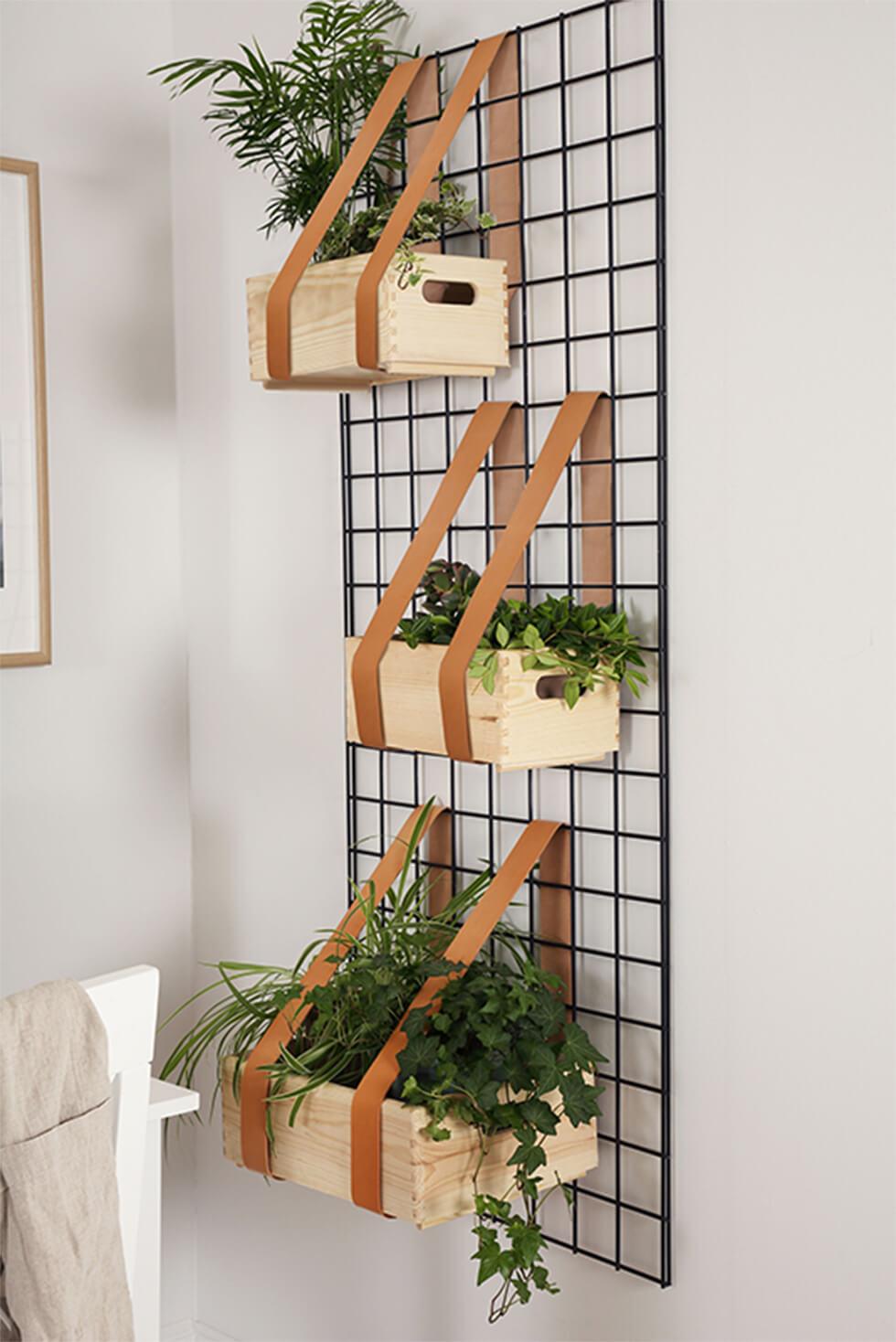 Remember to keep your plants healthy by regularly watering them.