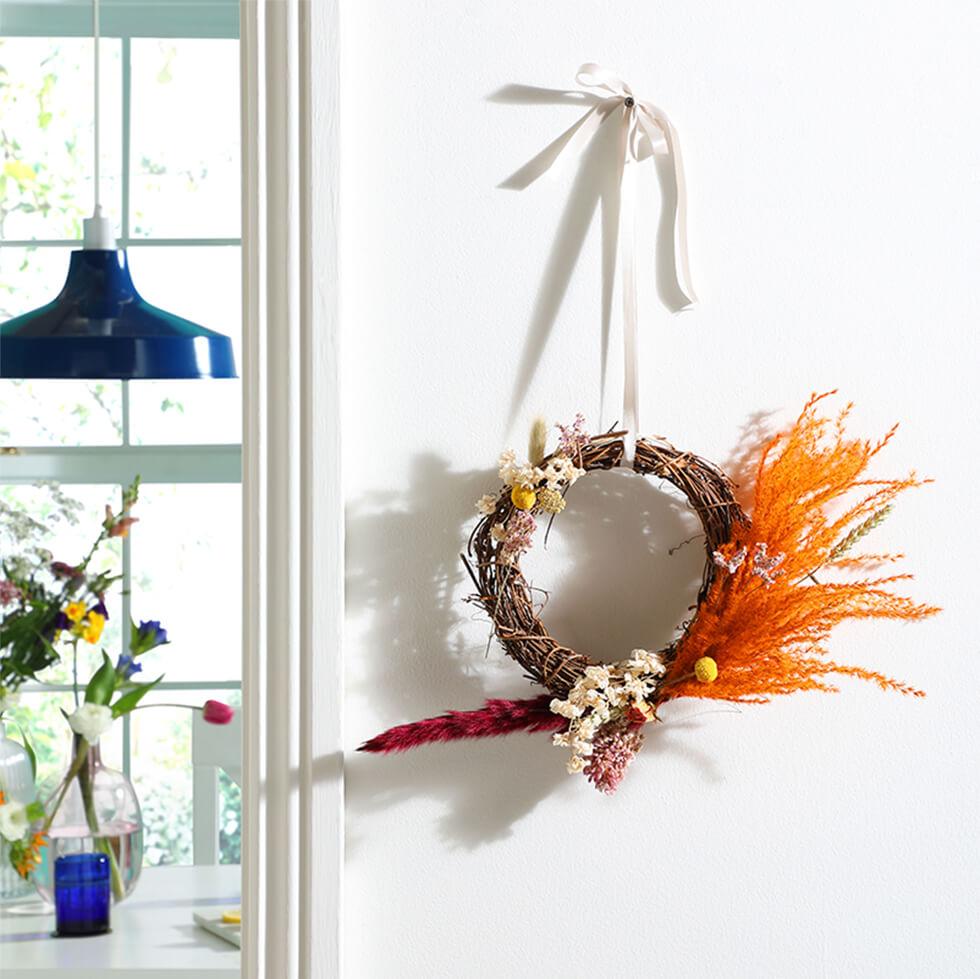 Floral hoops are a beautiful way to mark special occasions, and to give a seasonal update to the home. And they've been trending recently, with glorious examples all over Pinterest.
Our DIY take on embellishing a plain rattan hoop for spring is simple and quick to do - read on to get started!
You will need: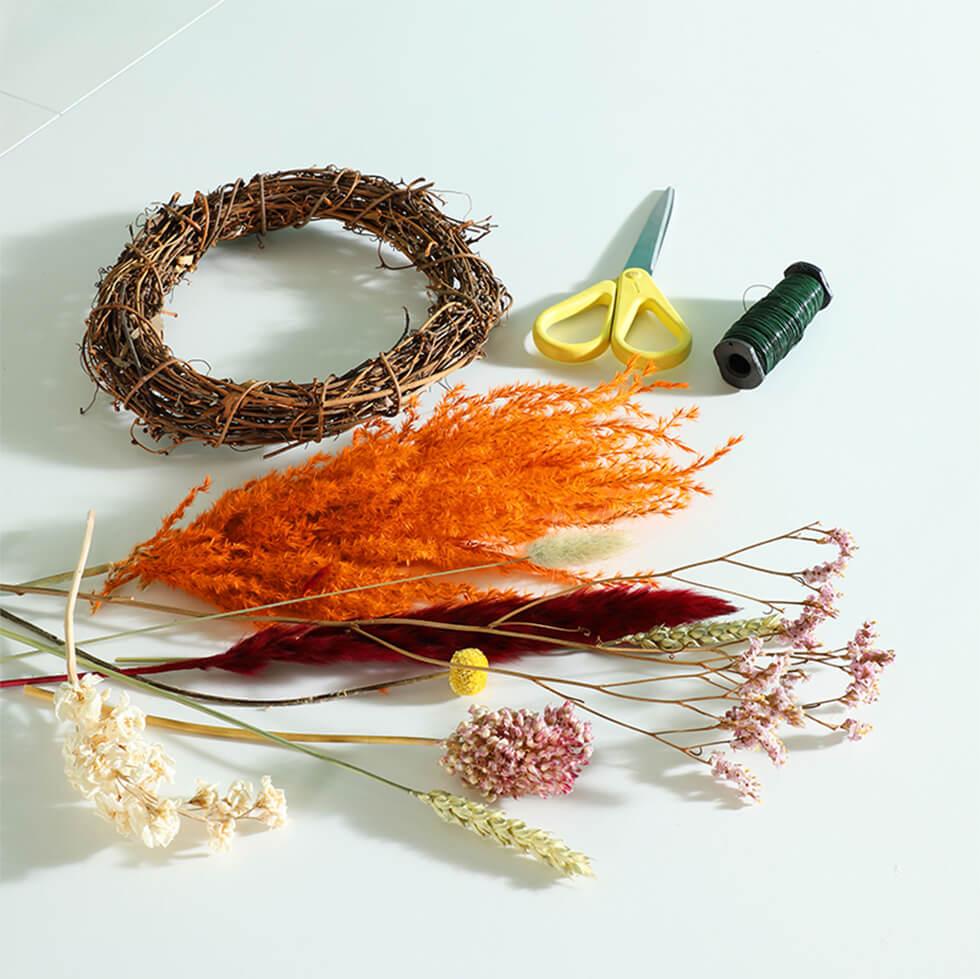 A good pair of scissors
Your choice of ribbon or twine to hang it up
Step 1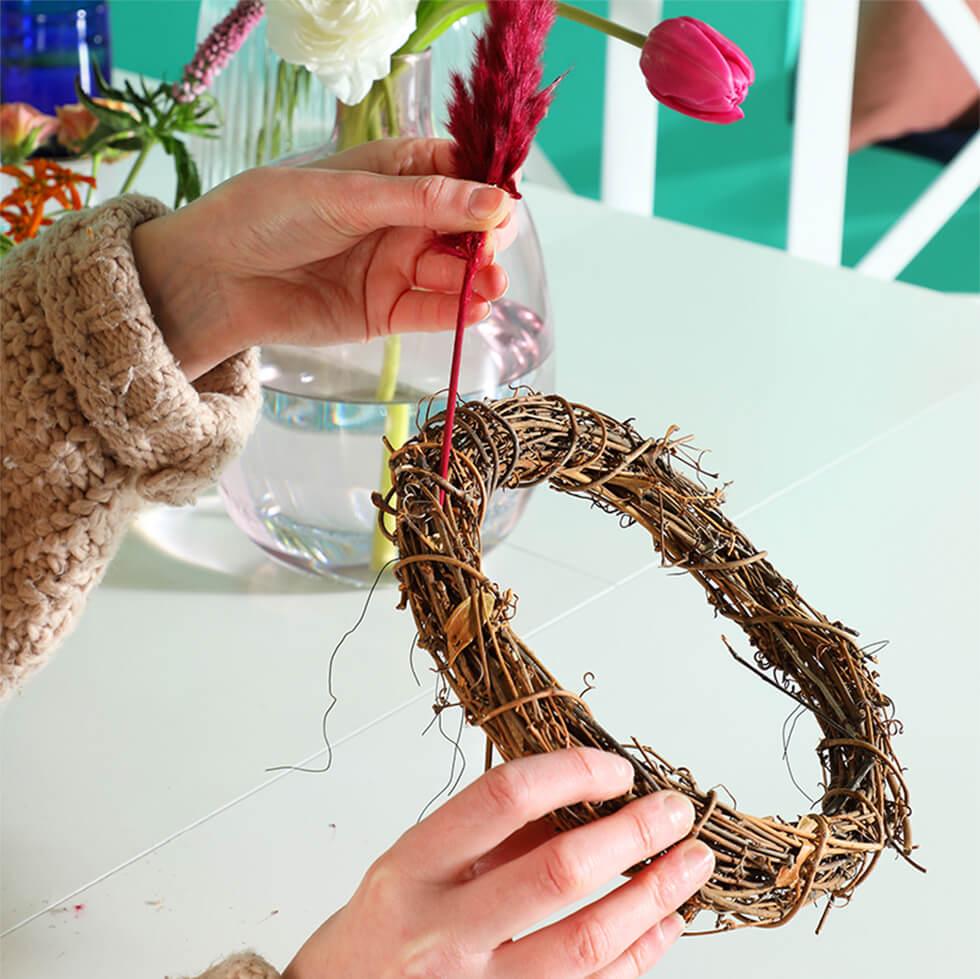 Start by planning how you want the floral hoop to look, to have a good idea of flower placement. You can still move this around as you go, but having a firm starting point is good!
In our version, we wanted the flowers to add impact and colour in specific spots, so we didn't place them all the way round - but this is entirely up to you.
Step 2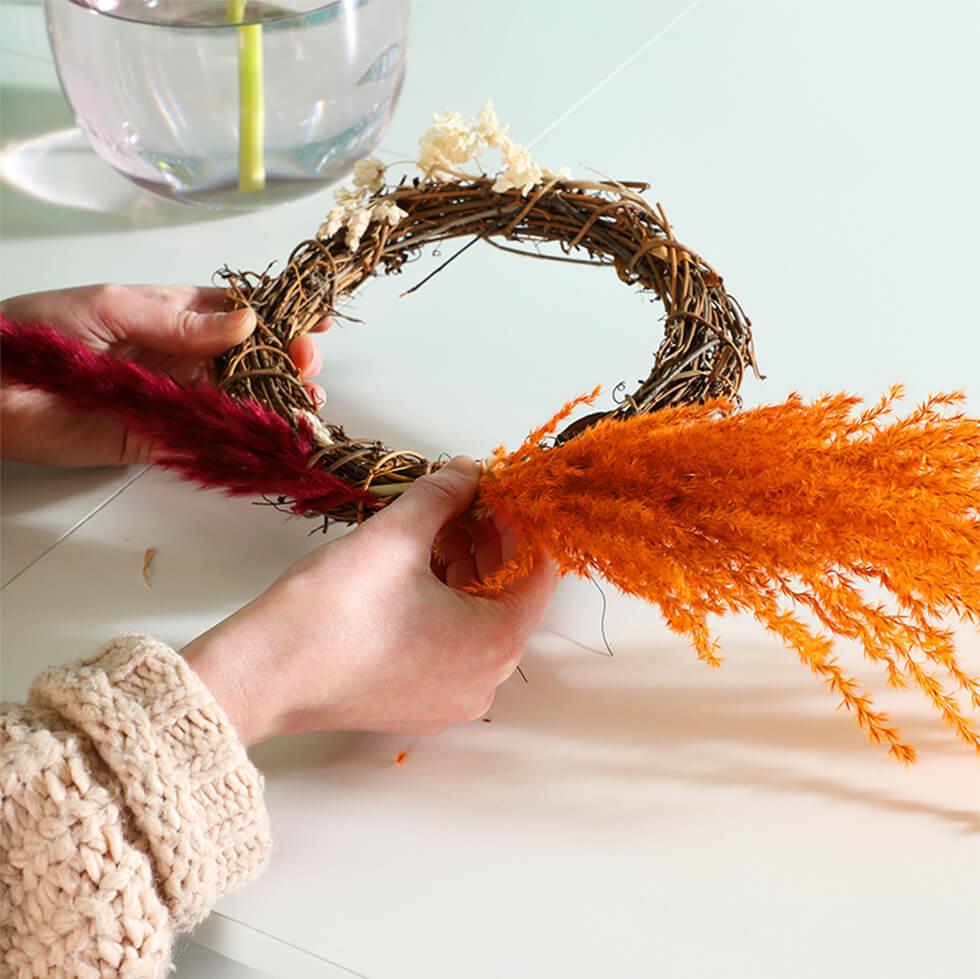 Once you have an idea of how you want it to look, use the two largest, most prominent flowers to anchor your design, and serve as starting points. Here, the pink and orange sprays formed the shape at the bottom of the rattan hoop, balanced out with the beige flowers at the top.
Step 3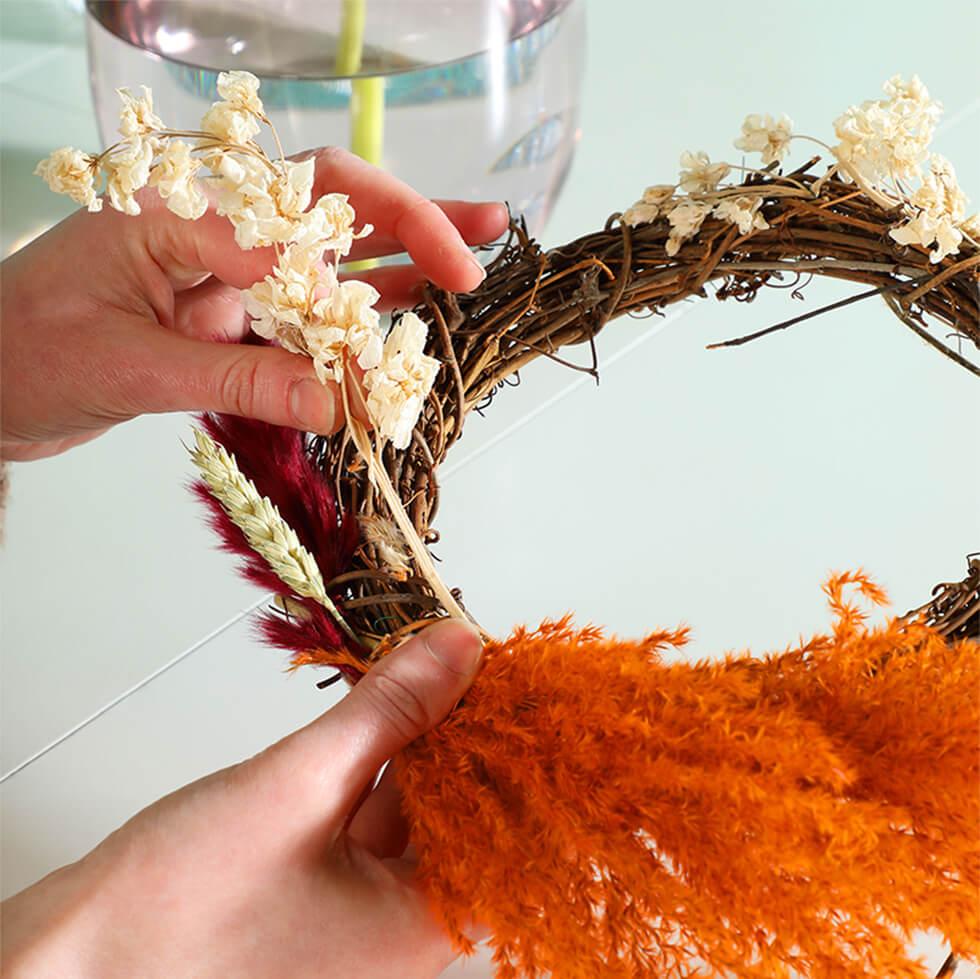 Now that you know where you want the flowers to go, push the stems through the hoop, forming them around the circle. To keep it more organic and textured, don't try too hard to get a perfect, round shape. While you want some of the flowers to rest against the hoop, others can also fan out. Secure the flowers with florist wire if you need to.
Step 4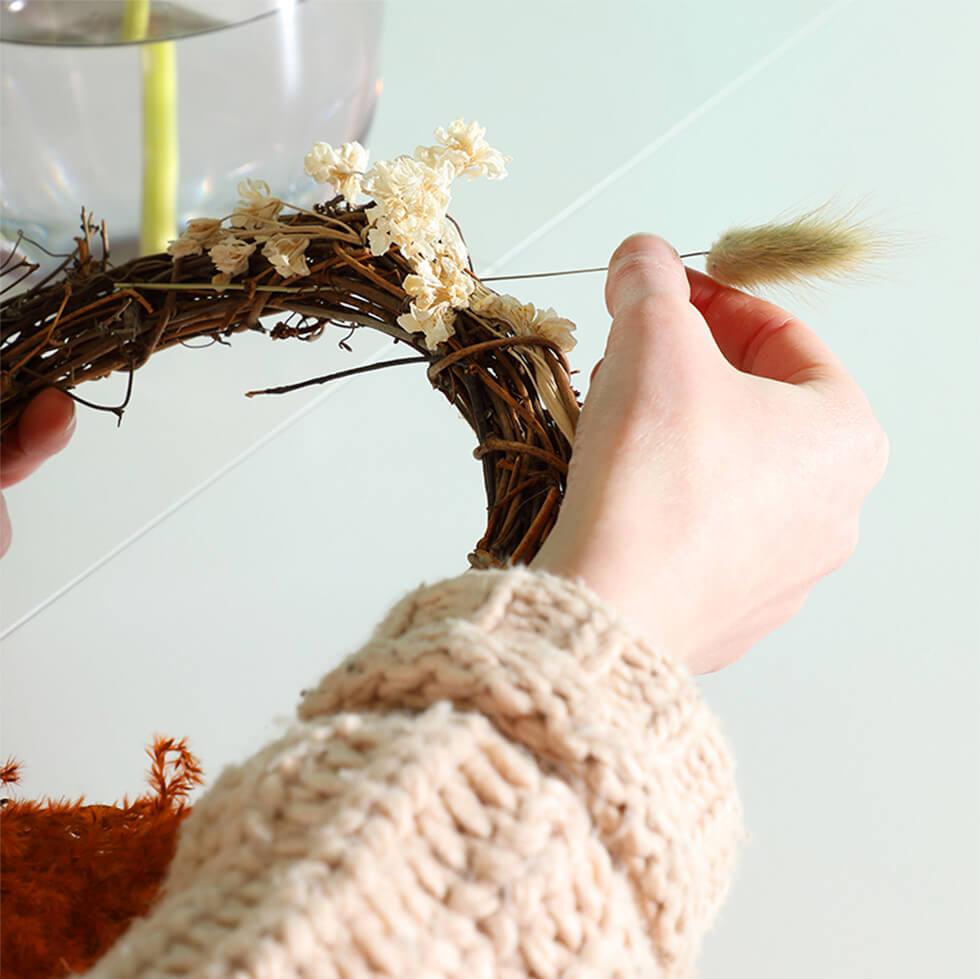 With the main sections of your hoop mapped out, start pushing and shaping more flowers around it, considering what colours work well with one another. You could go for a tonal approach, or play and experiment with contrast and colour. In this floral hoop, we used a small yellow flower at the top and bottom for balance and symmetry.
Step 5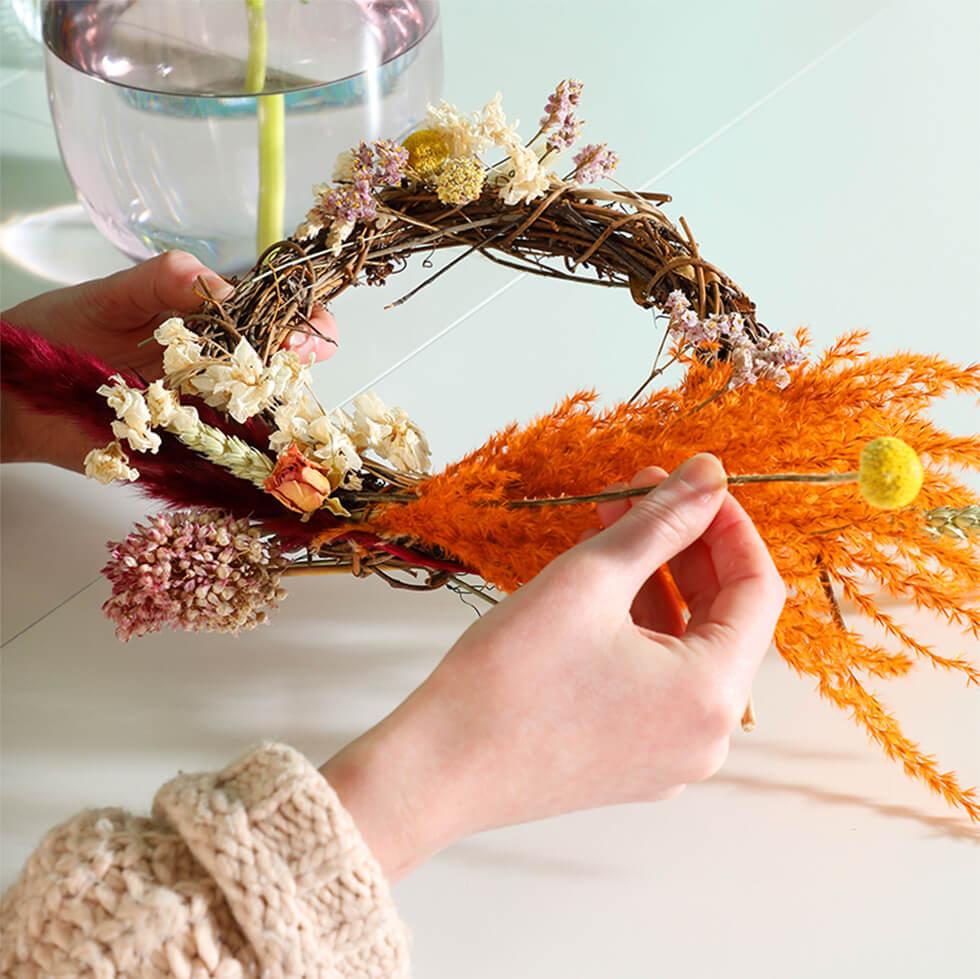 Keep going until you're happy with the way it looks! Once you're done, trim the ends of any stems that are sticking out, if necessary.
Step 6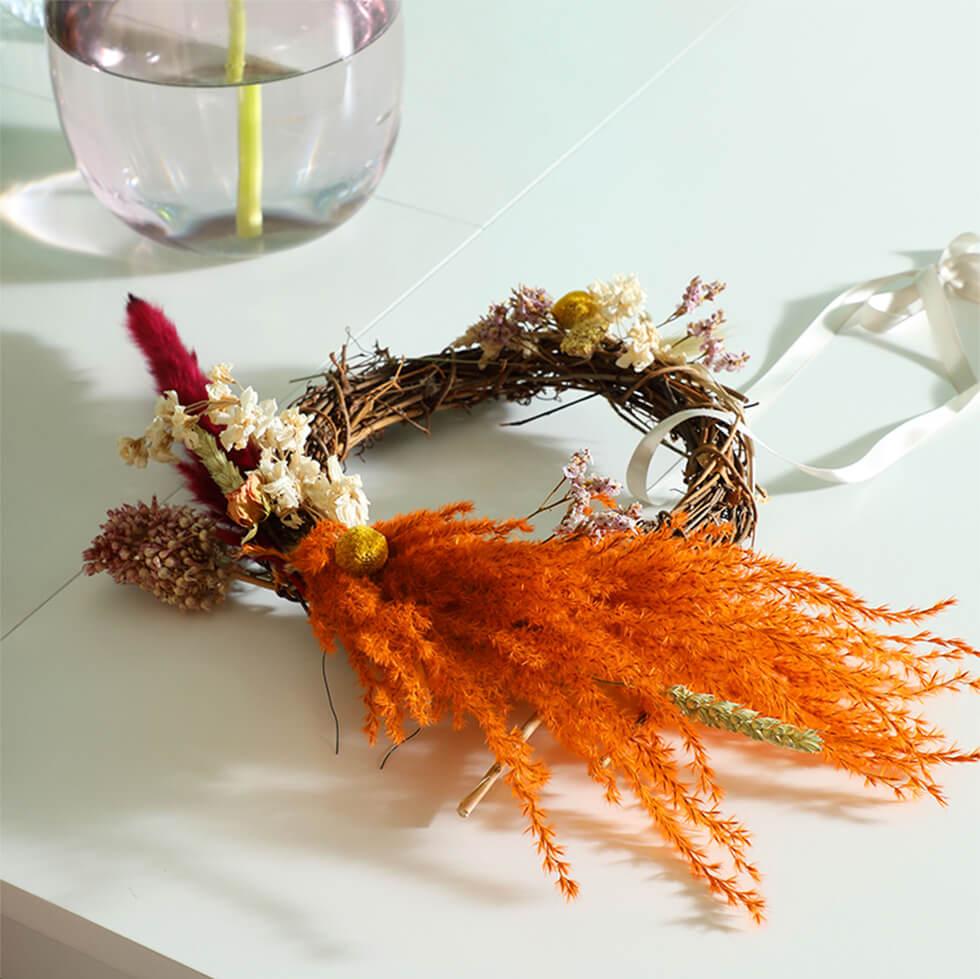 And that's it! Just tie a ribbon around your floral hoop, and it's all ready to hang up. One of the best things about this project is that the finished piece is so versatile - it'll look great hanging on a wall, or a door… but it would also be a delightful centrepiece on your dining table!