You will need: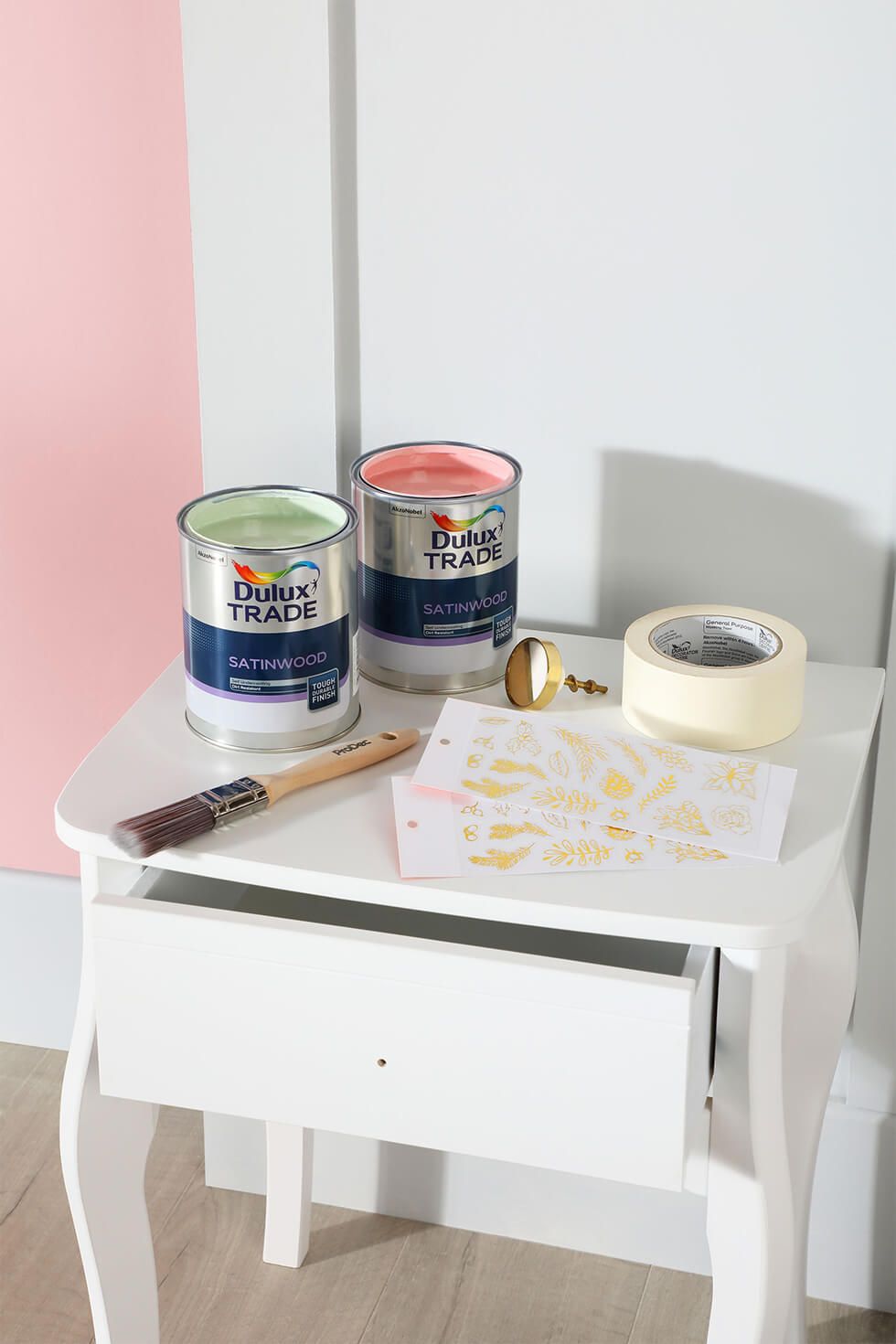 Step 1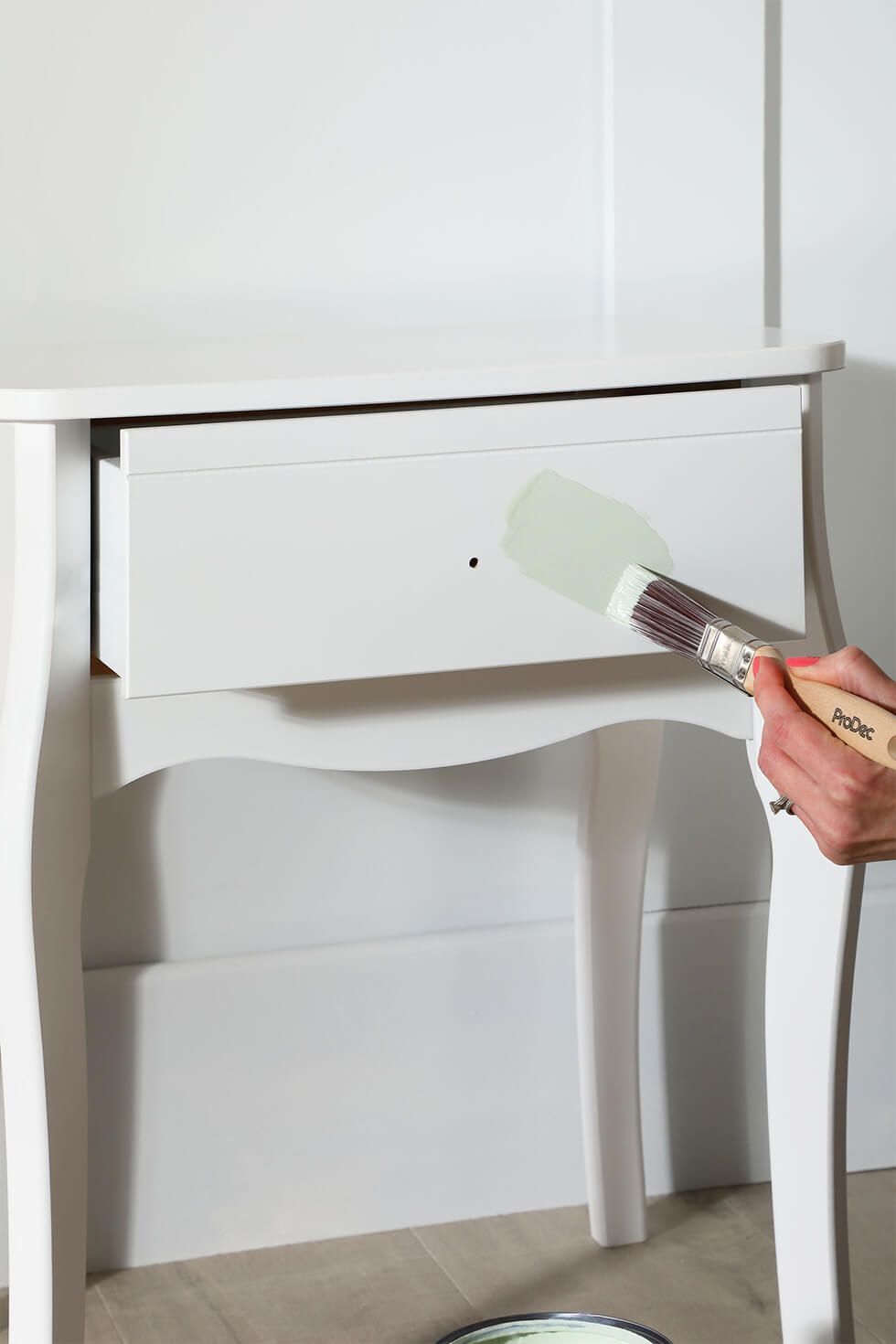 Remove the handle before starting. Paint the table in the primary colour you have chosen (we picked Dulux's Jungle Fever) but leave the top of the table white. Leave it to dry completely before continuing.
Step 2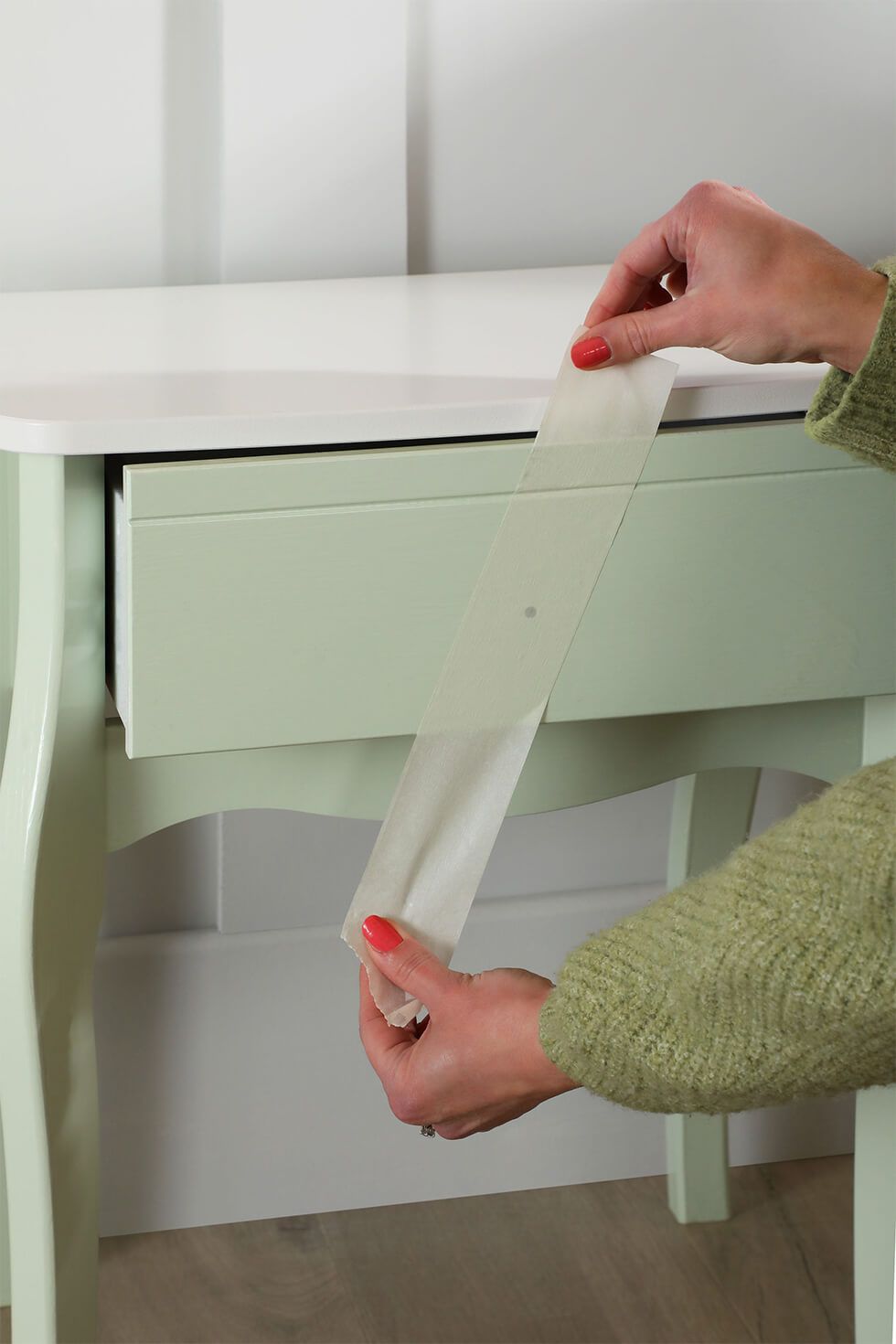 Use masking tape to mark a diagonal line across the drawer handle hole. Make sure that the tape is pressed down properly.
Step 3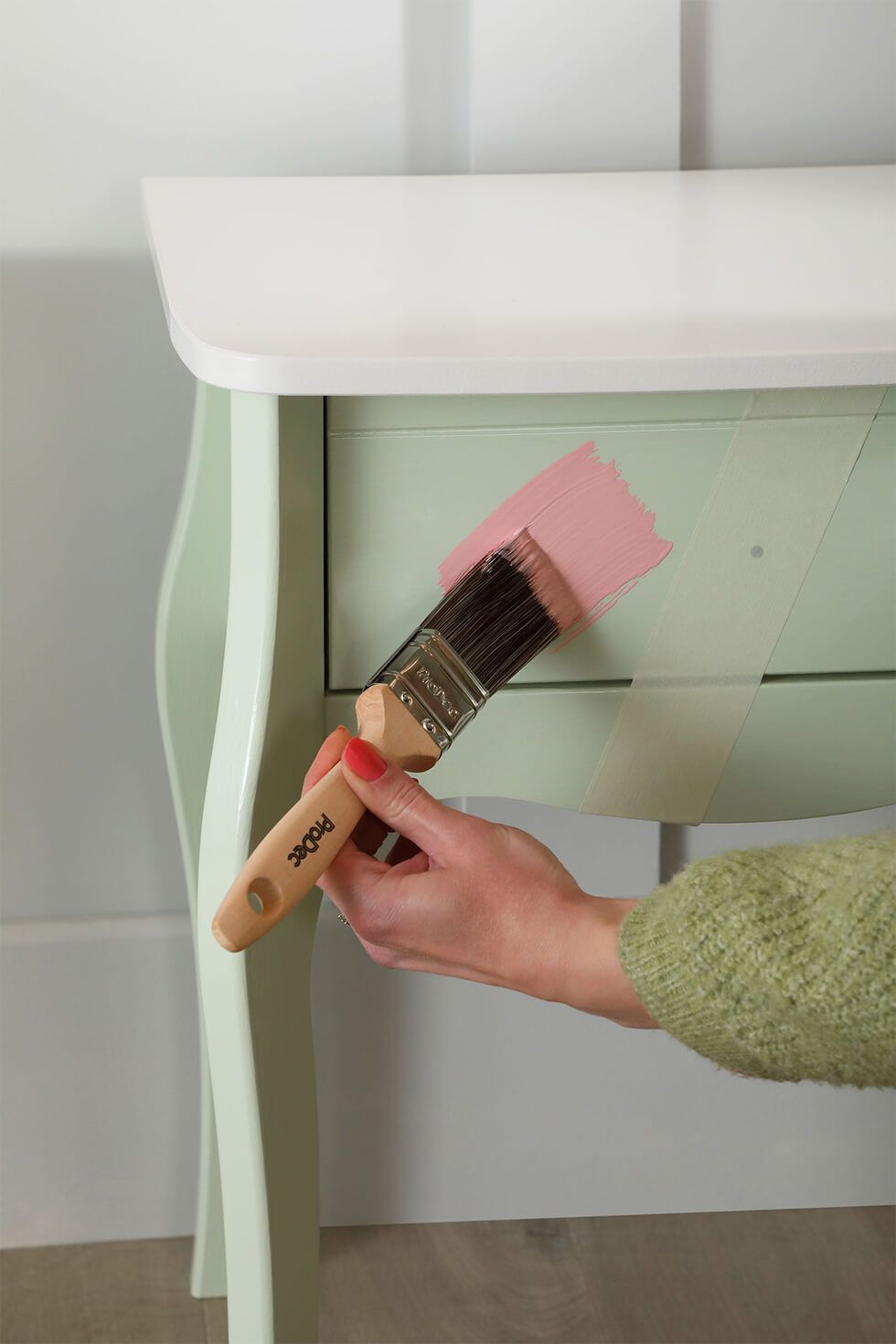 Next, paint the left side of the table in the second hue you have chosen (ours was Dulux's Rose Velvet). Cover the whole left side of the table in this colour including the front and back legs but leave the top white. Once done, peel off the masking tape and leave it to dry completely.
Step 4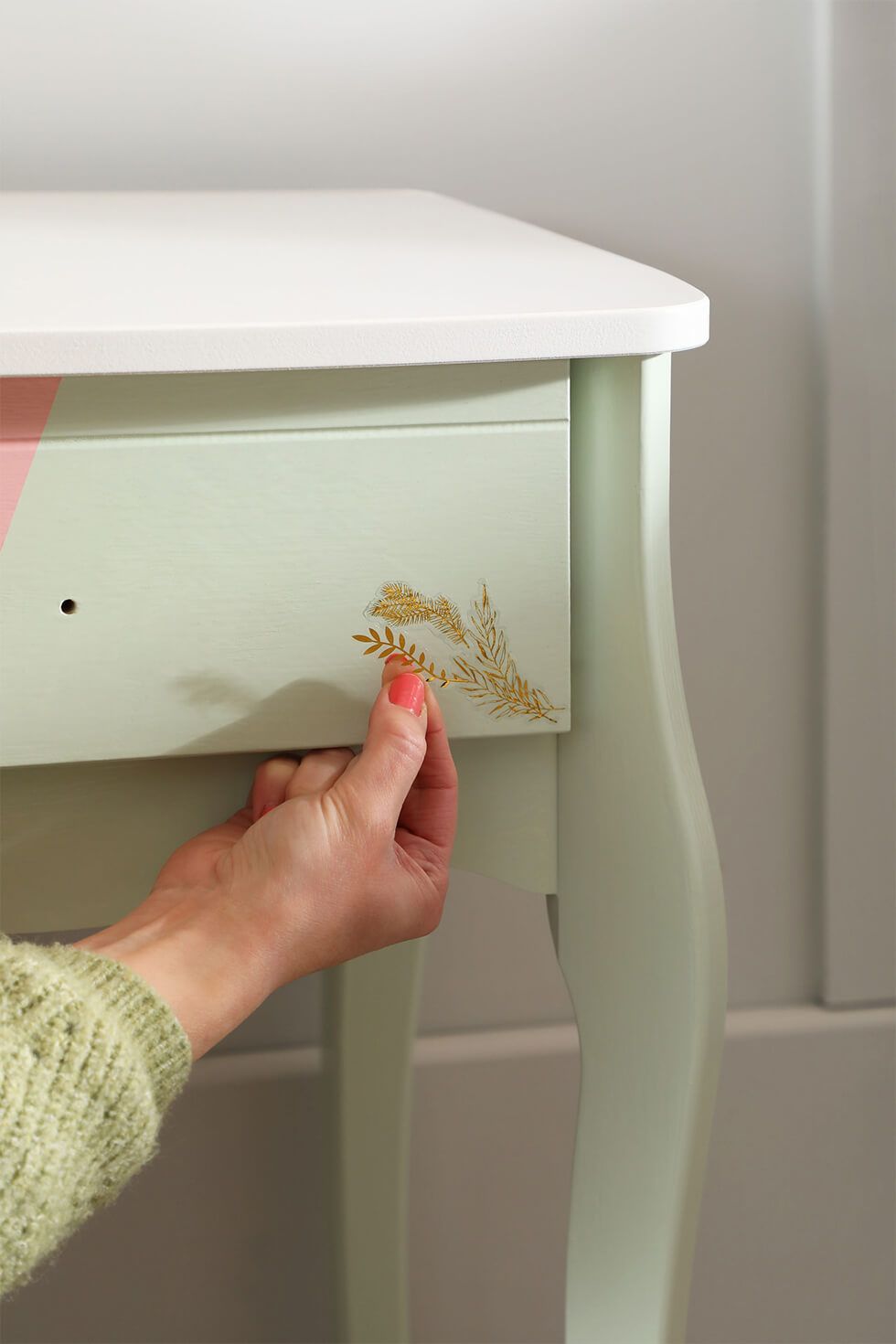 Decorate the table with gold decal stickers. Before you start sticking the decals, plan the placement of the stickers and how you want them to look.
For our design, we cut the decals into smaller parts and placed them on the bottom right corner of the table and continued adding stickers until the design reached the centre. Once you are happy with the positioning, start sticking each sticker onto the surface and press down carefully.
Step 5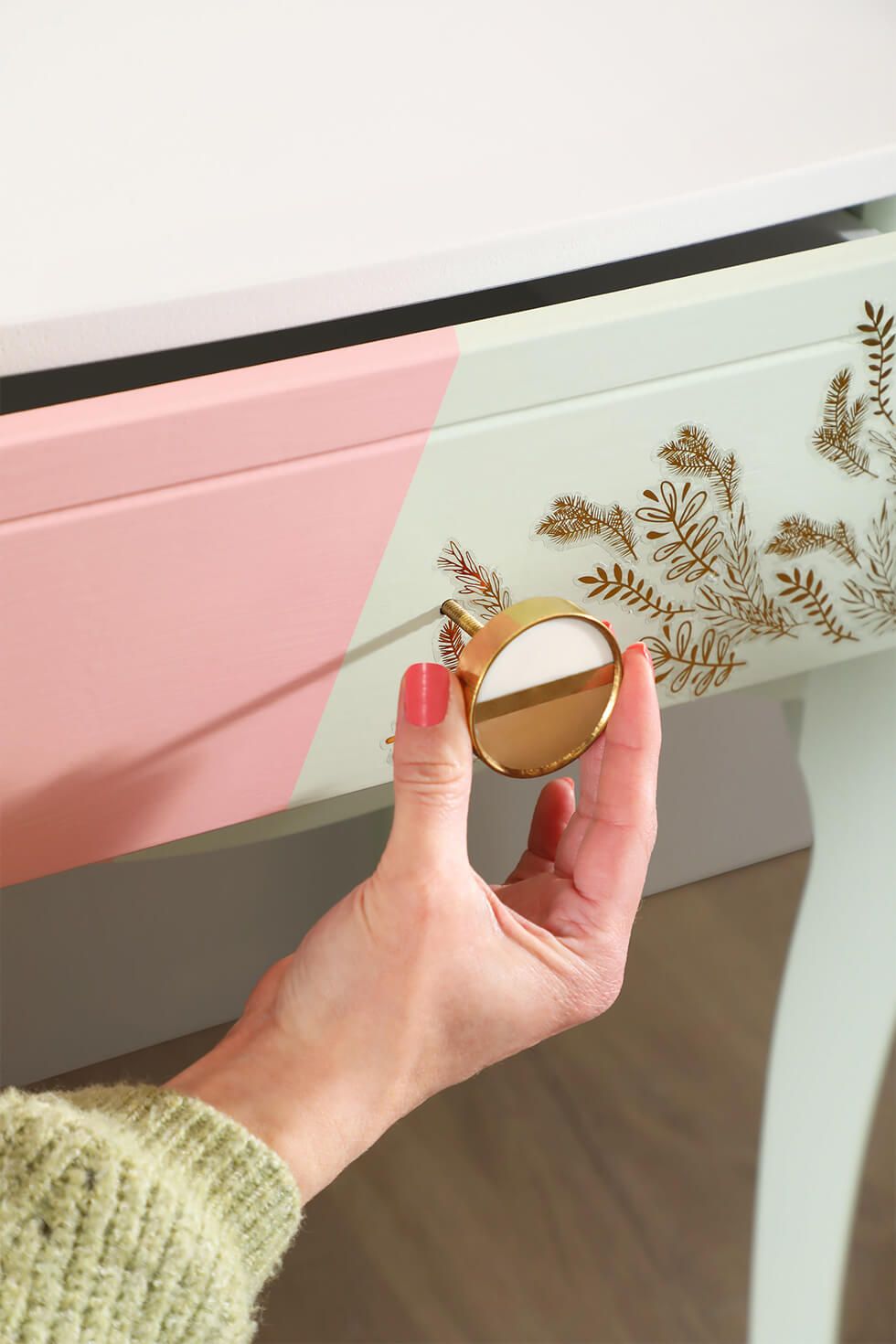 Attach the brass door handle onto the drawer front.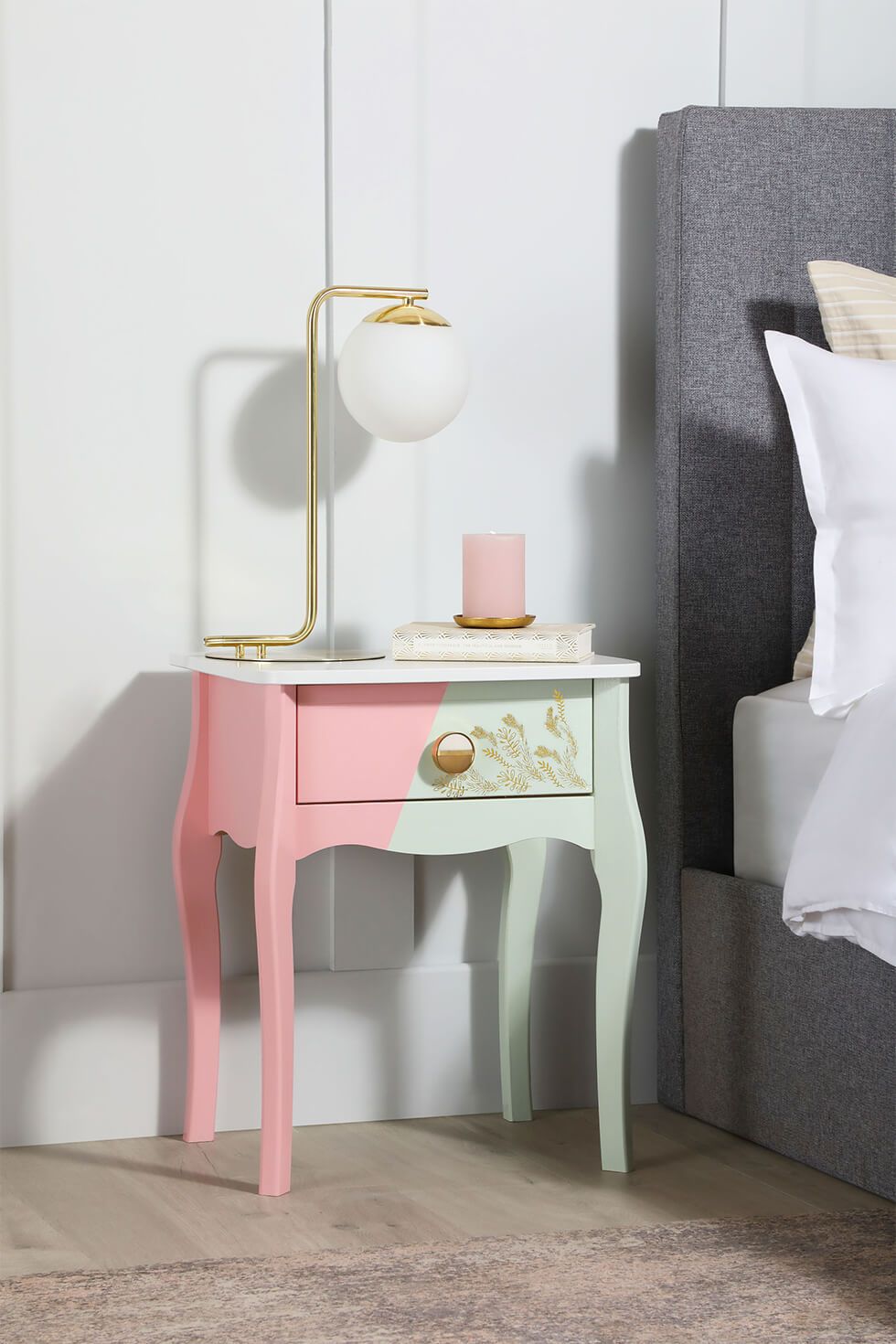 Once that's done, you're all set! A unique bedside table with a grandmillennial touch that's set to become the focal point of your bedroom.
For more home décor updates, check out our How-To's page.