1. Go tonal with cream on cream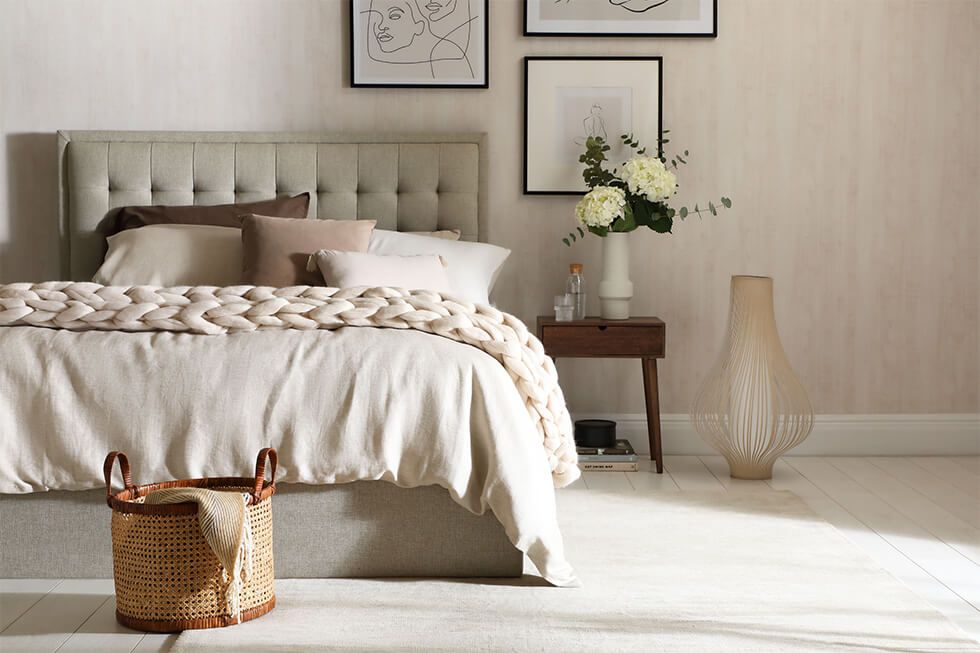 To style a sophisticated cream bedroom, layer light tones like taupe or ivory in various textures. Get soft and comfy with a beige fabric bed, cosy wool throw and lush pillows. Create a relaxed feel with textured wallpaper – try grasscloth effect in cream for a chic natural look.
2. Mix cream with prints for a boho look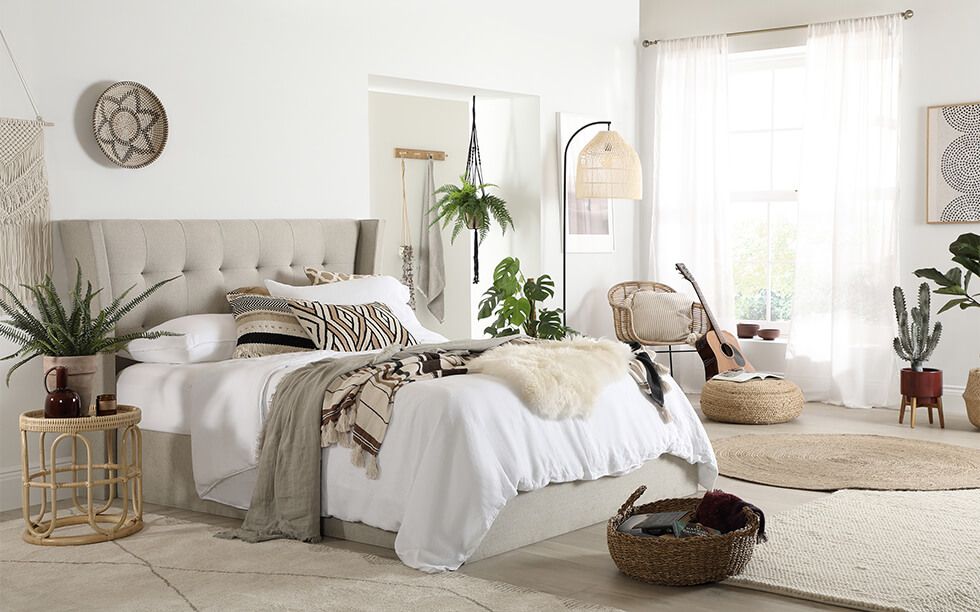 To get a modern boho look, spice up a cream bedroom with patterned pillows, throws and artwork. Textures make the room complete, so bring in natural materials like a rattan side table and jute rug, with some fresh greenery for colour.
3. Use mirrors for a spacious cream bedroom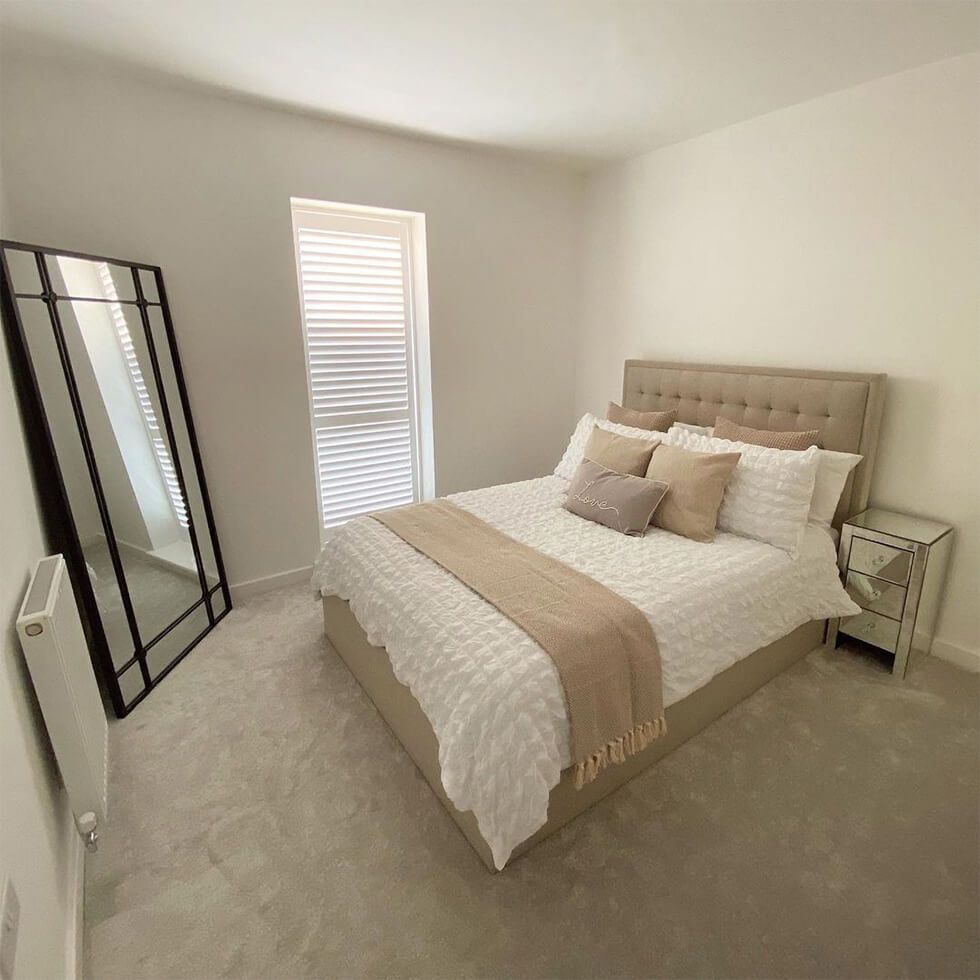 Make a small cream bedroom seem bigger by bringing in reflective accents like a mirrored bedside table or full-length mirror. These pieces are an easy addition to make the space feel bright and welcoming.
4. Refresh your bedroom with cream and white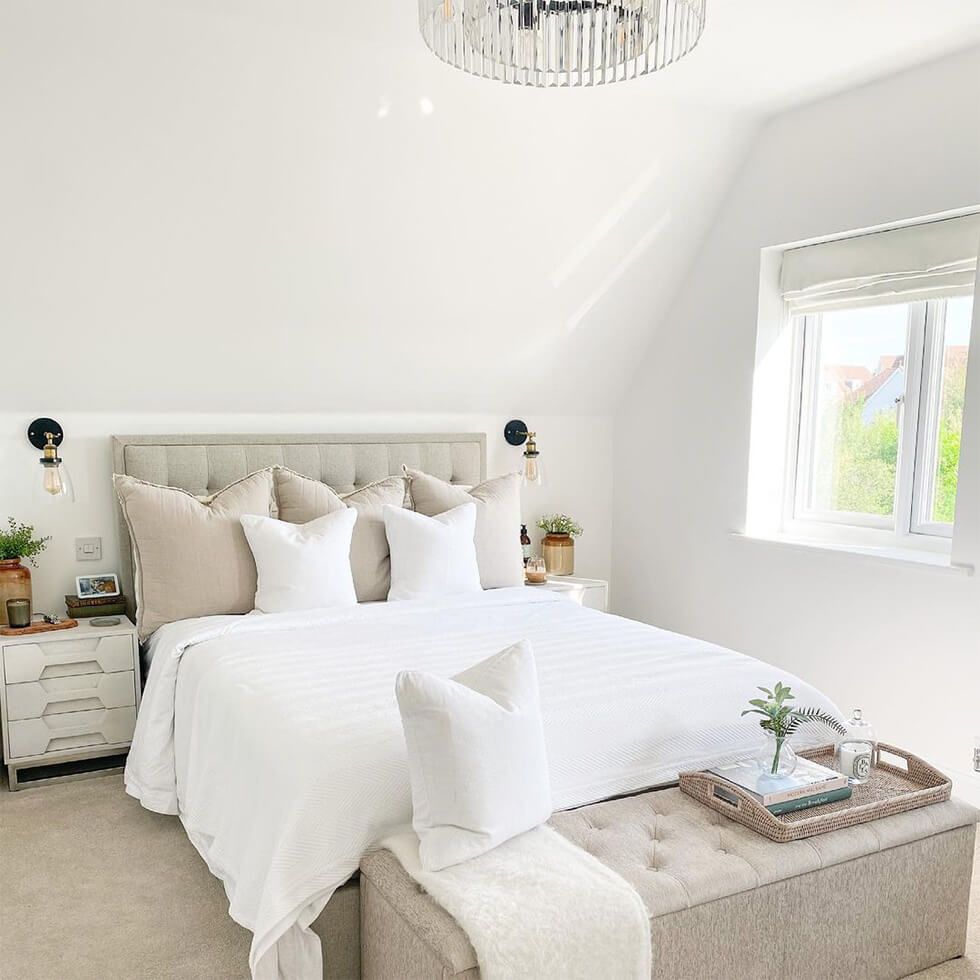 Go for a fresh and airy look in your bedroom with cream and white. Pair a beige tufted bed and matching bench with white linens and pillows. For lighting, go for cool metal sconces and let in plenty of natural light.
5. Pair cream and grey for a designer look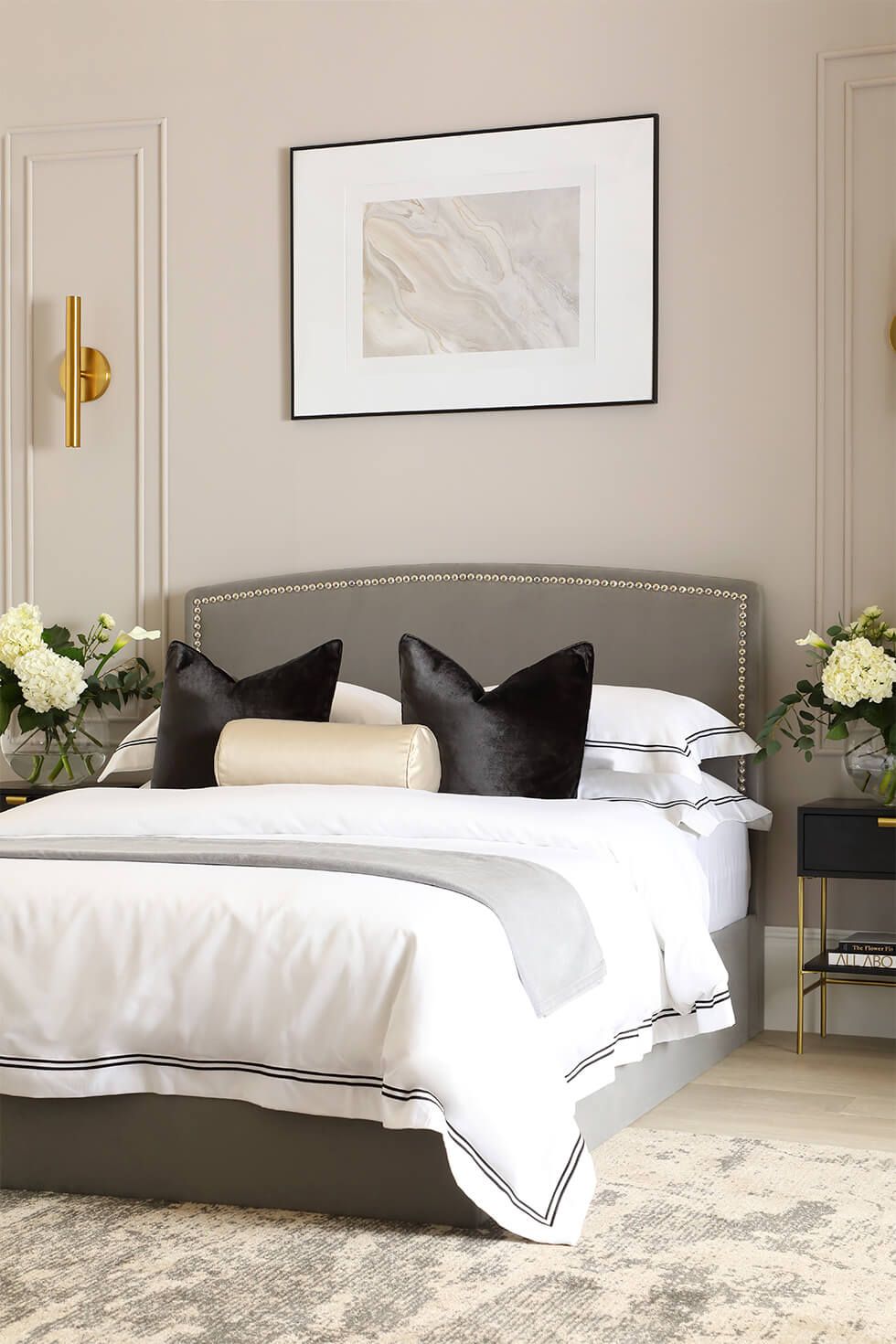 Create a luxury hotel look in your bedroom with cream and grey. Start with an elegant grey velvet bed against a panelled cream wall. Then add a modern cream rug with hints of grey and complete the space with metallic finishes for a touch of shine.
6. Get the Japandi look with cream and black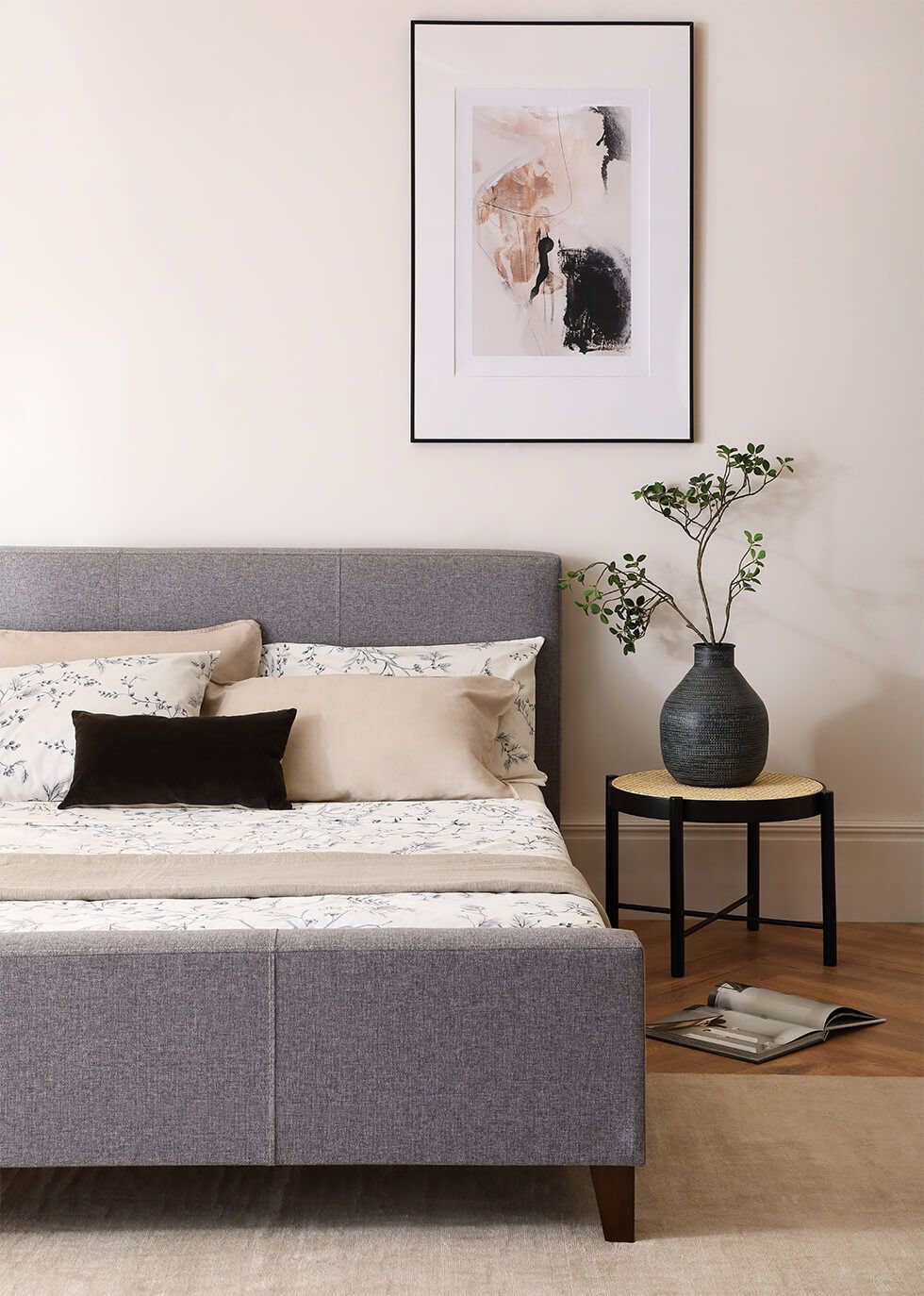 If you like minimalist interiors, then Japandi style might be for you. Get this look with cream-coloured walls, a soft grey fabric bed and contrasting black accents. Include natural elements like wood, rattan and fresh plants to add warmth to your space.
7. Go coastal with cream and blue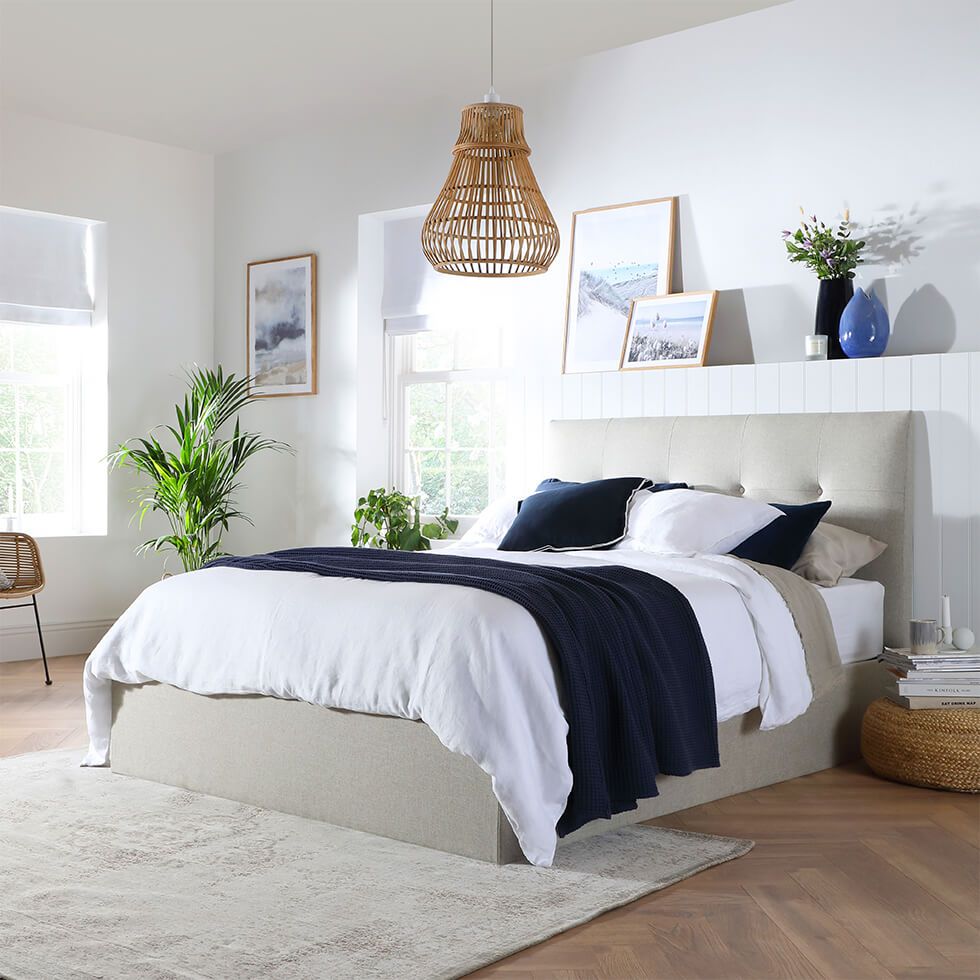 Embrace the beauty of coastal style with splashes of blue like navy or cerulean in your cream bedroom. Add this rich colour through soft linens and modern vases and display scenic artwork with touches of blue to keep it on theme.
8. Create a serene space with cream and green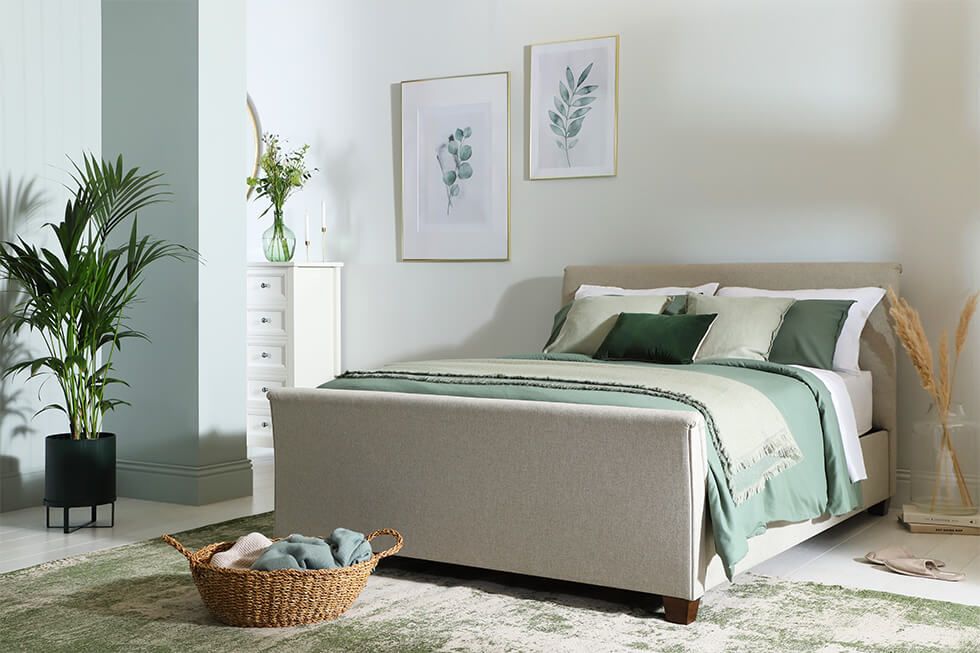 For a look that evokes serenity, add calming green touches to a cream bedroom. It's as simple as swapping out your linens to a sage or mint hue. Take a cue from nature and bring in some fresh foliage or hang some nature-inspired artwork for a sense of the outdoors.
9. Style cream furniture with earth tones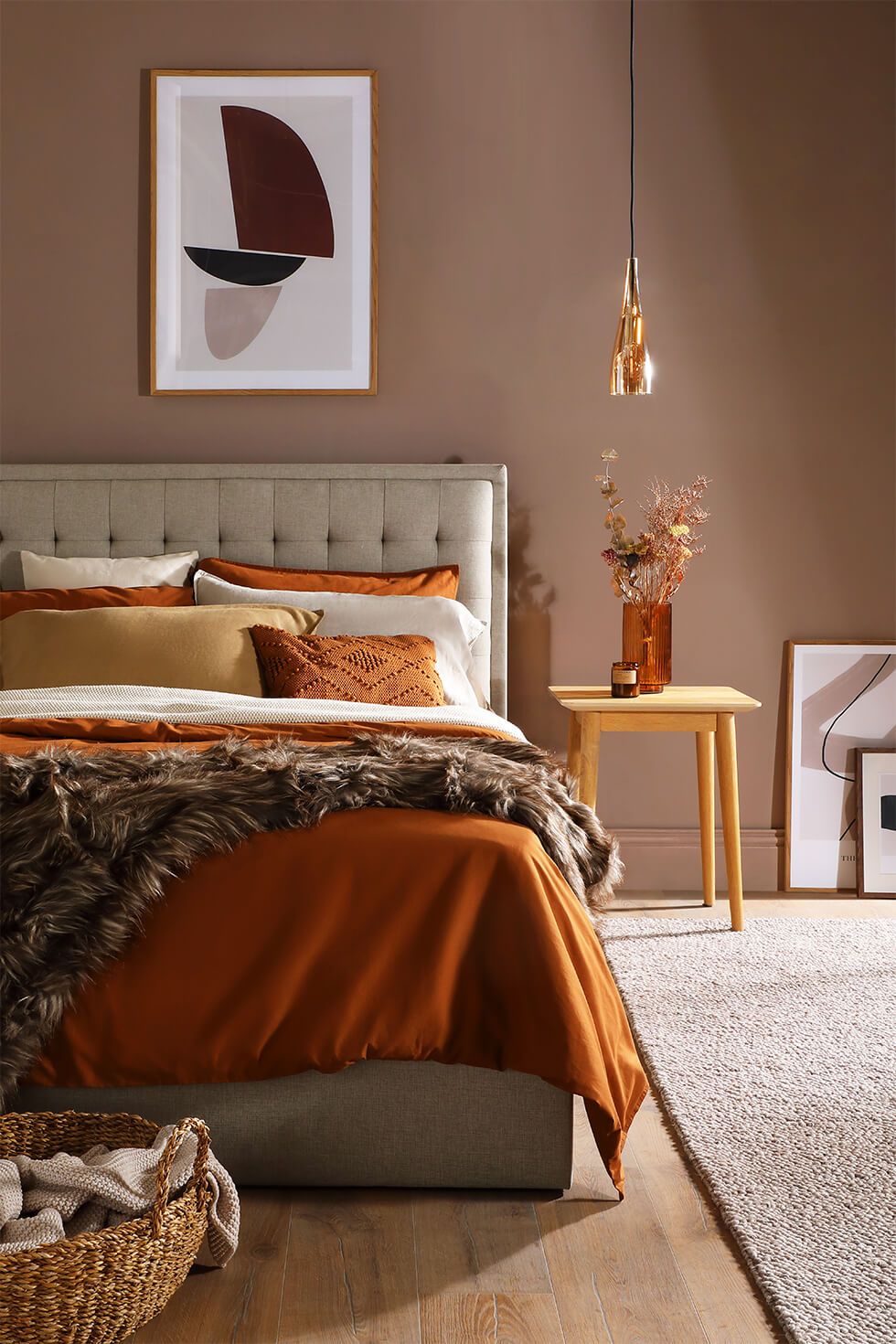 For a seasonal change into the colder months, refresh your cream bedroom with earth tones. Build this look around a stylish beige fabric bed and layer shades like reddish brown and tan through your pillows and throw.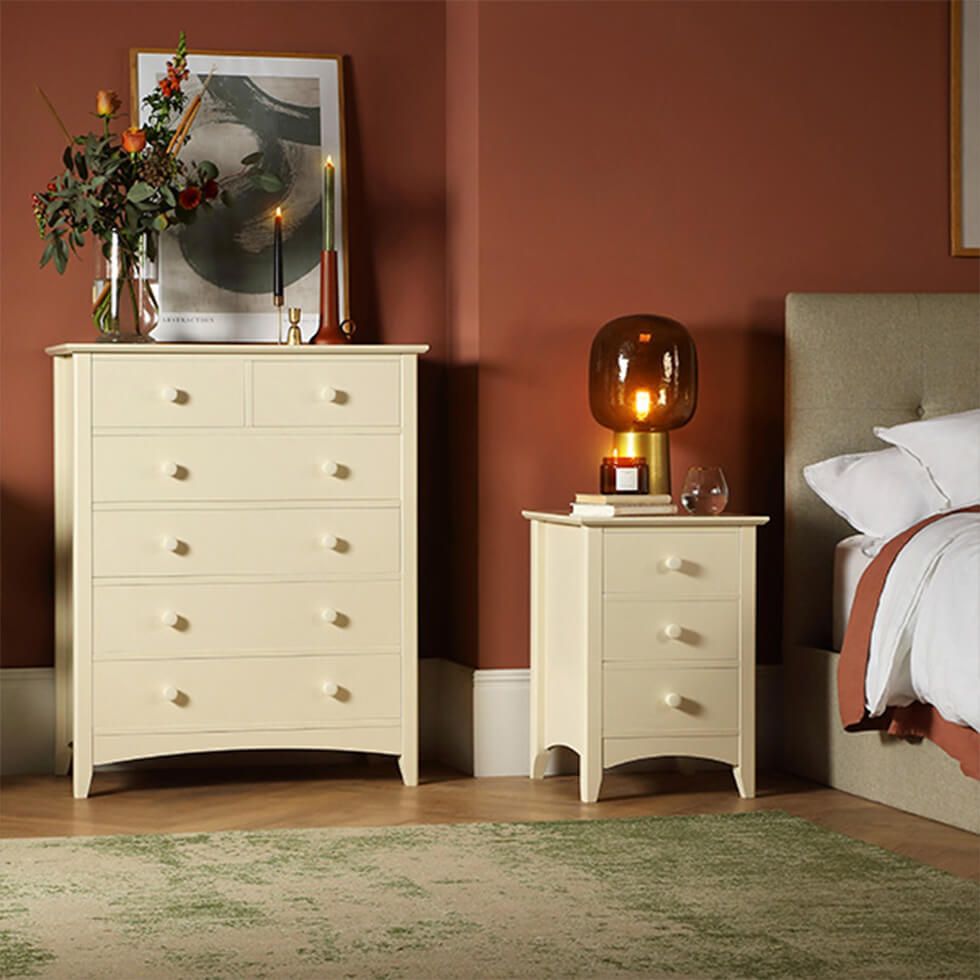 Opt for cream furniture to balance terracotta walls and add warm touches like candles and fresh greenery to create a cosy retreat.