1. Use a simple layout in a small bedroom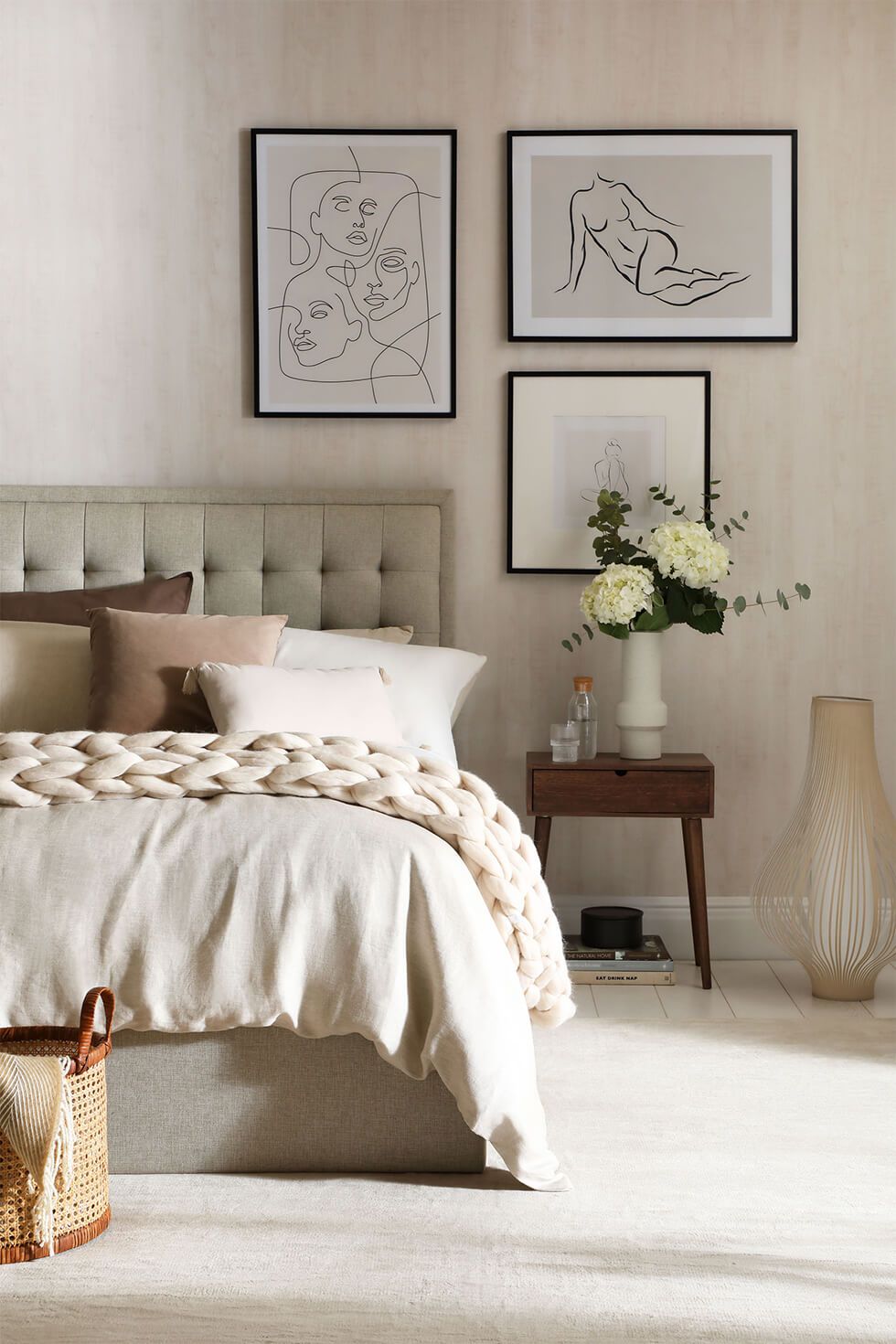 Flow is an essential part of making small bedrooms feel bigger. To start, arrange your layout by placing essential pieces like a bed and bedside tables in the centre of the main wall. This will free up floor space and make sure you have a clear pathway to move about uninterrupted for an easy flow.
2. Maximise storage in a small bedroom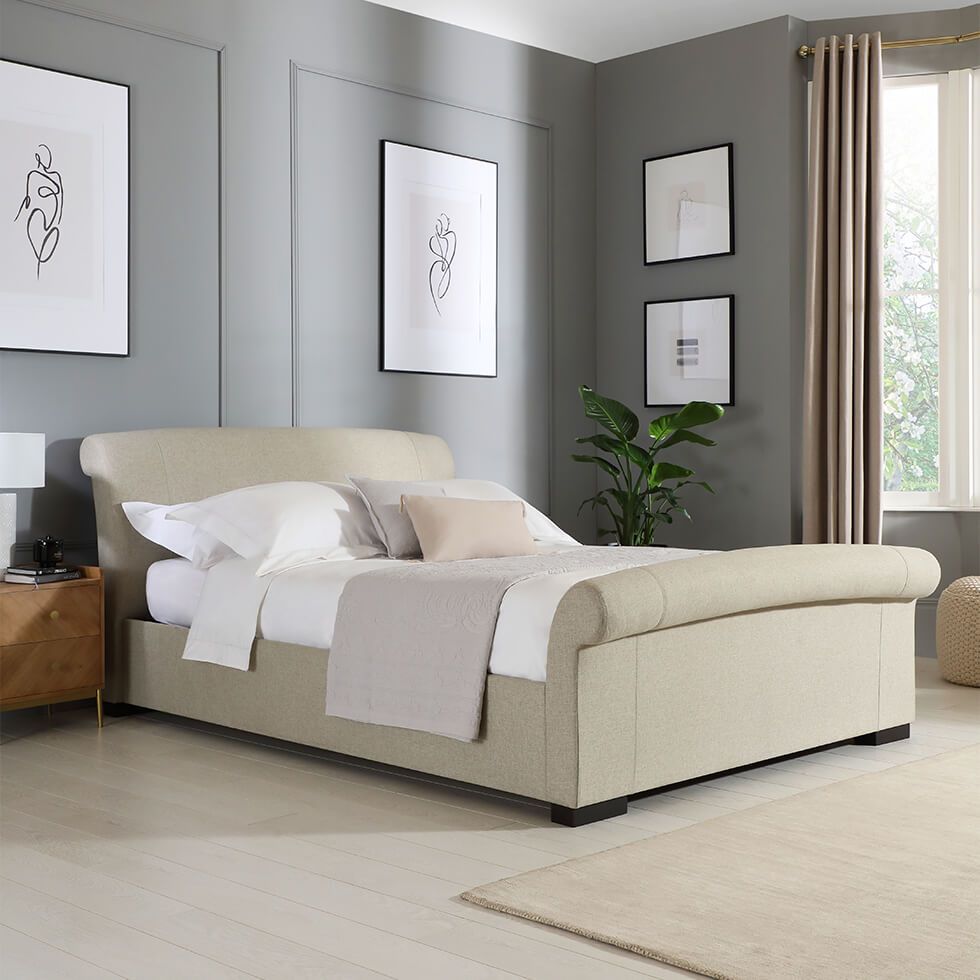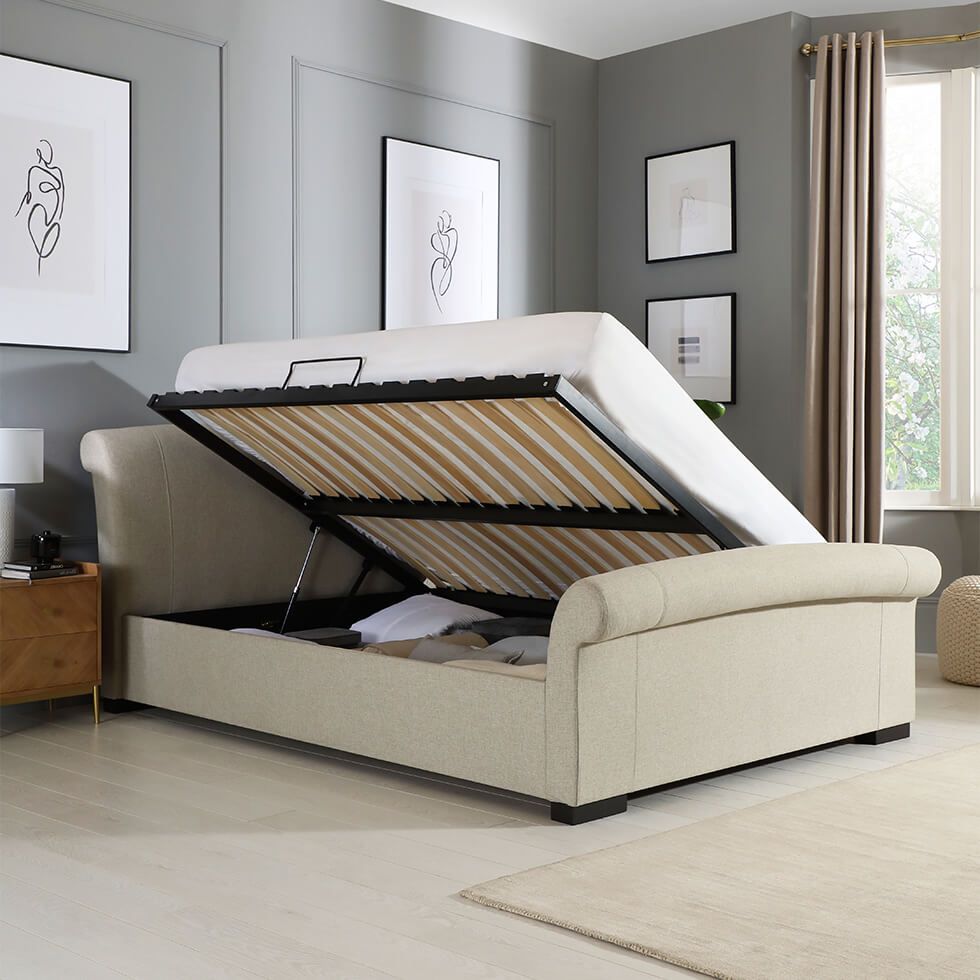 Maximise storage in your compact bedroom with a chic ottoman bed. Combining style and function, choose a bed with an elegant design and a spacious compartment underneath which will free up floor space and allow you to store your items neatly.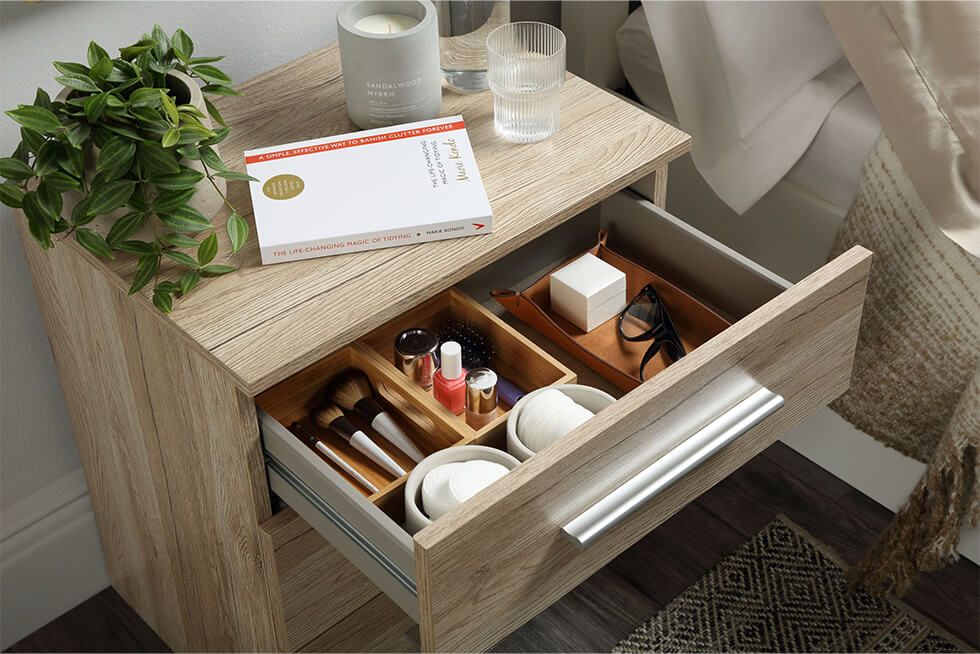 You can also add more storage inside your bedside tables or wardrobes. Take a leaf from Marie Kondo's Konmari method and use small boxes to create mini compartments for items like makeup, brushes or jewellery for a functional touch.
3. Choose double-duty items for a small bedroom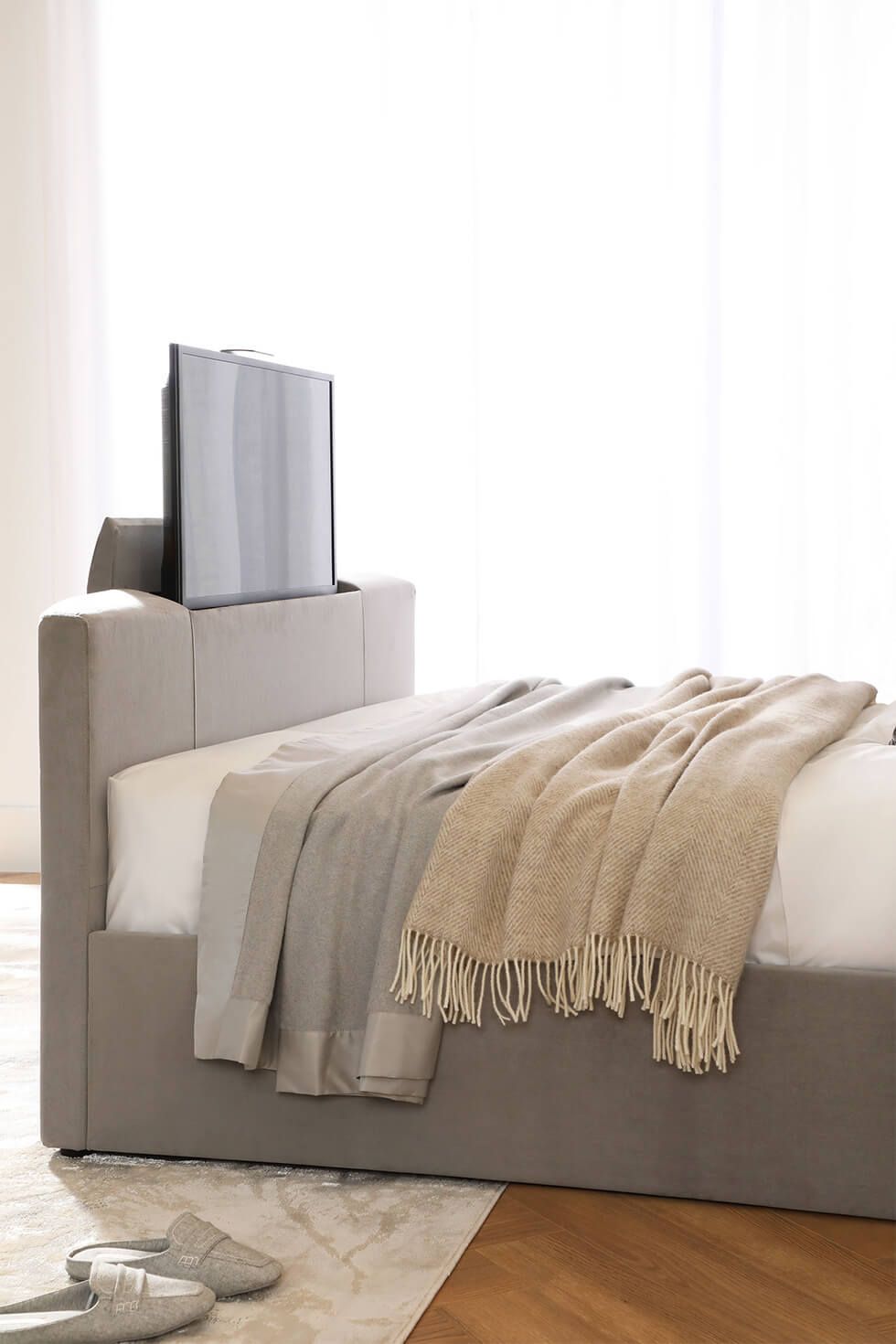 If you have limited bedroom space, choose items that are double duty. For example, opting for a TV bed means you can store it easily when you're not watching. Or if you live in a small studio, choose a sofa bed so you can turn your space into a living room by day and a bedroom at night.
4. Use a mirror to make a small bedroom feel bigger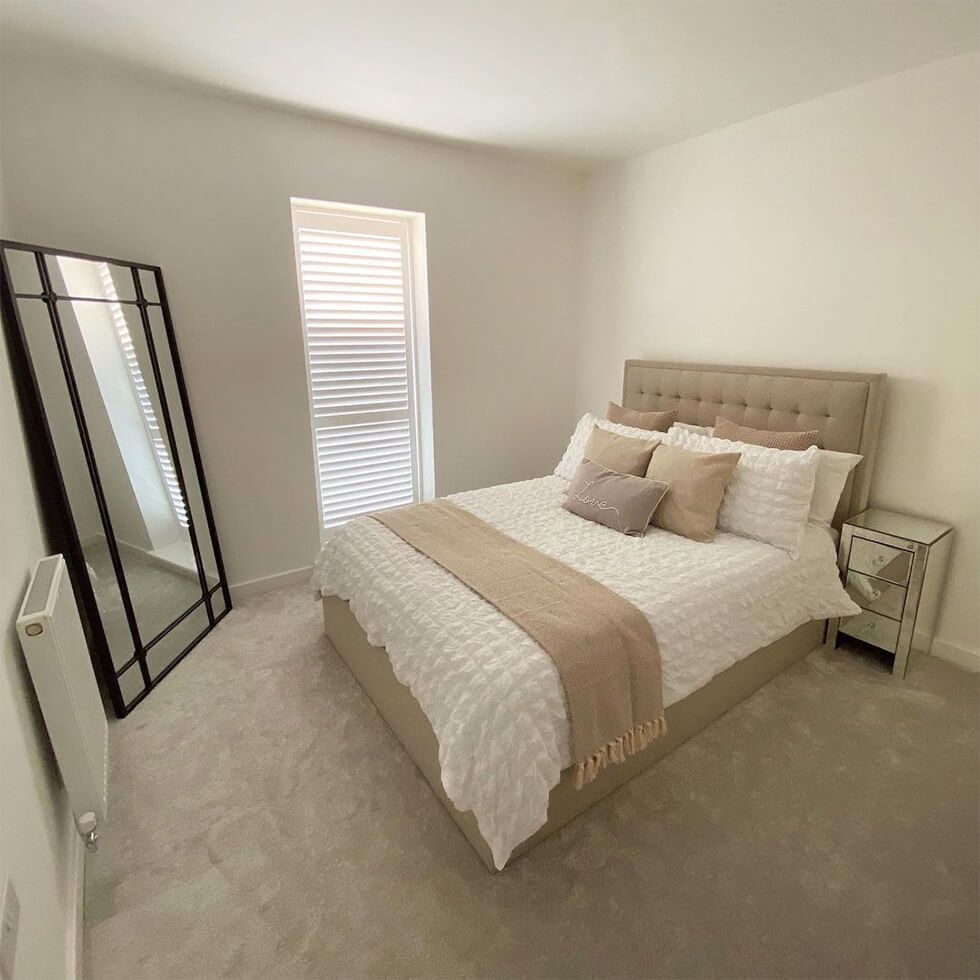 Create an illusion of space with a large mirror in the bedroom. Place the mirror preferably near a window so that it will reflect any natural light streaming in to make the room brighter throughout the day. Aside from full-length mirrors, pick furniture with mirrored or reflective surfaces, such as a bedside table or wardrobe, to further emphasise the natural light.
5. Create an illusion of height in a small bedroom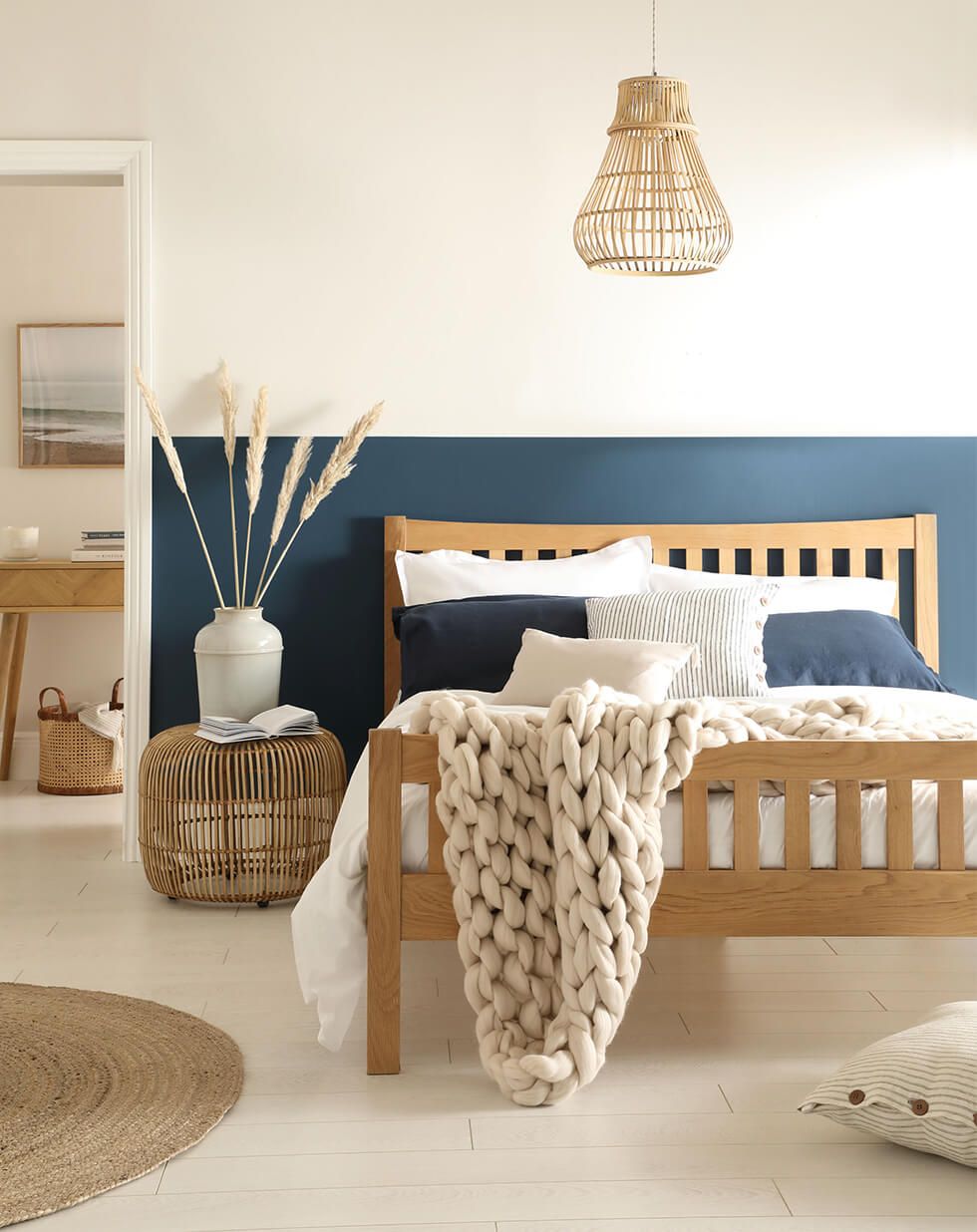 To make your small bedroom feel less enclosed, try a half-painted wall. Paint a horizontal line with a darker colour at the bottom and a light colour on top to make the ceiling look higher. The lighter colour should take up more space than the darker colour for an airy feel.
6. Opt for a dark palette in a small bedroom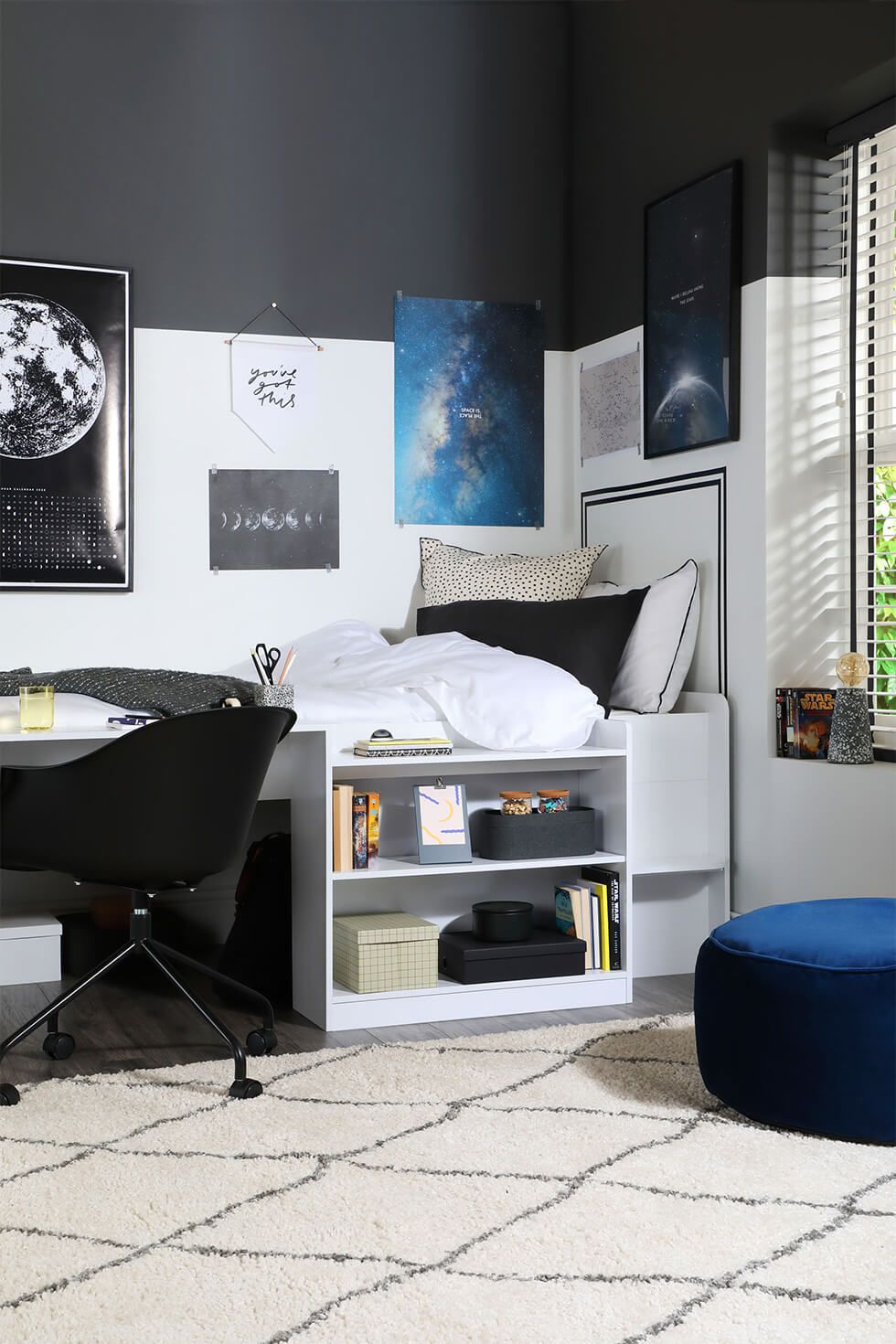 When done right, opting for a dark palette will not make your bedroom feel smaller. Use the half-painted wall trend here with grey and white walls to make the space feel larger instead. Choose light decor like a white bed to balance the look and dark accessories to create a monochrome feel.
7. Transform a corner into a work-from-home space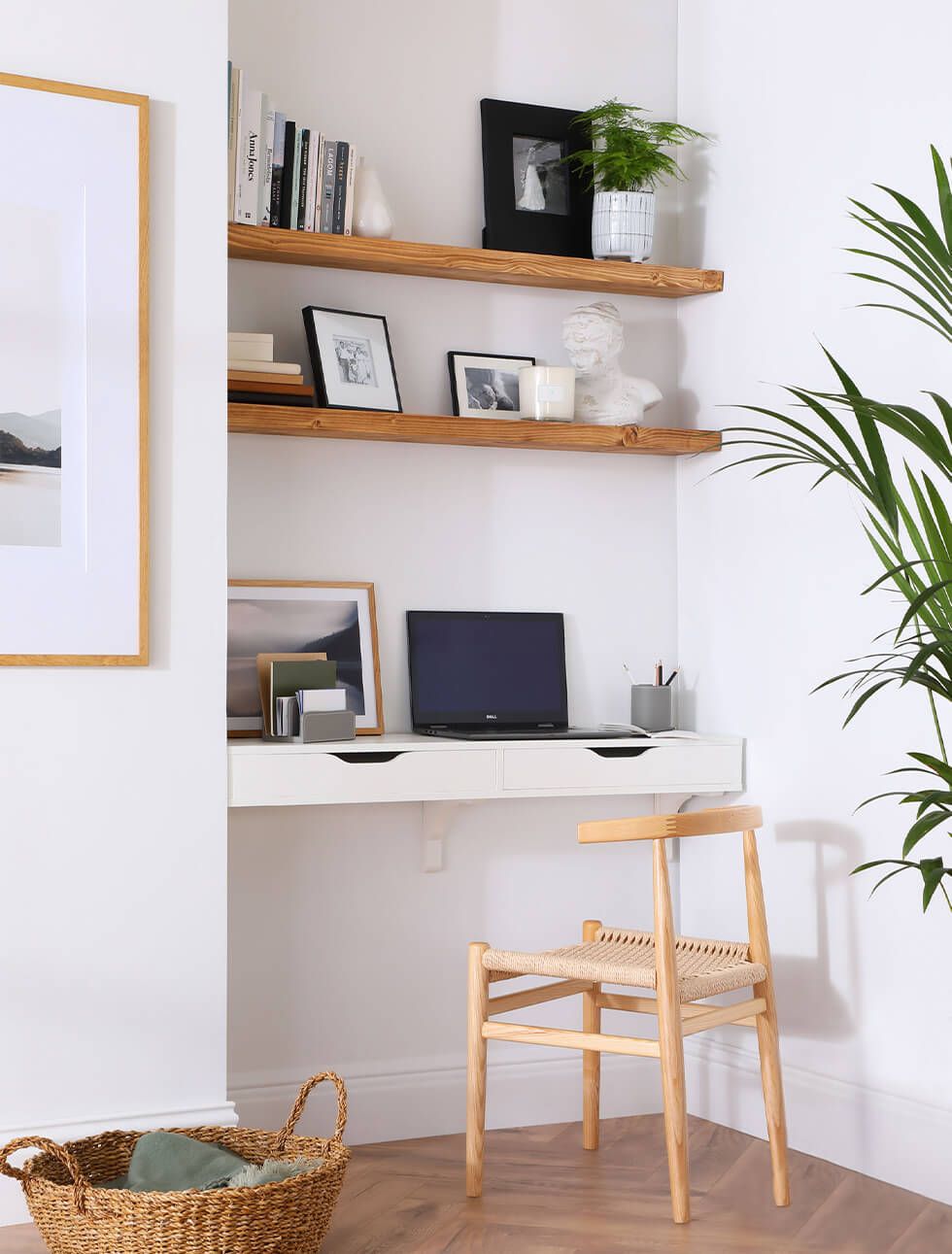 Turn an unused corner in your small bedroom into a work-from-home space. Make sure it has good natural lighting to boost productivity. You can also add potted plants to freshen up your desk. Keep the space organised by installing a built-in desk and shelves for extra storage.
8. Energise a small bedroom with colour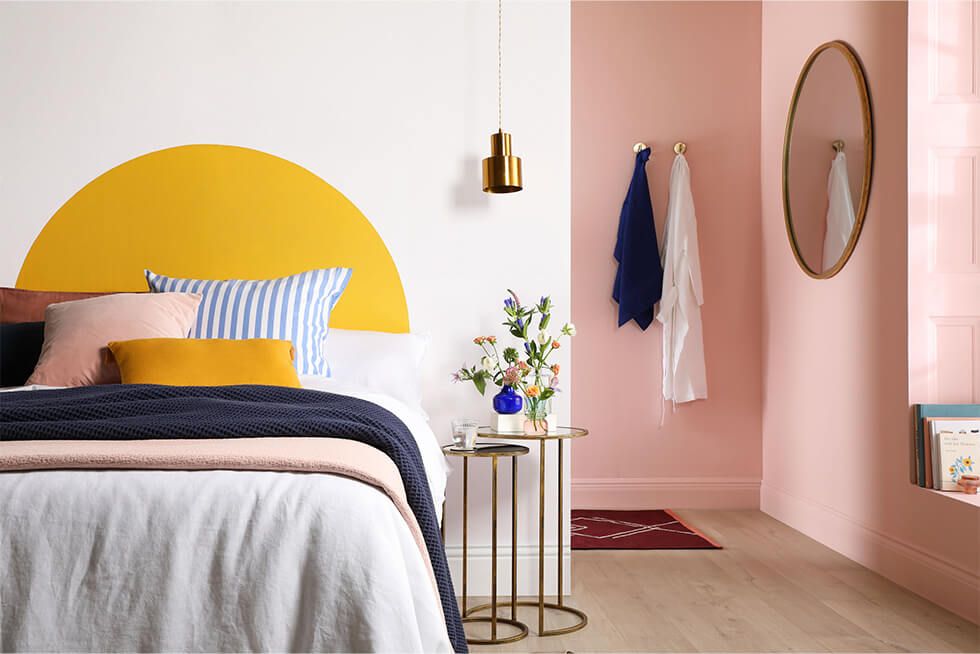 Energise a small bedroom with a pop of colour like sunshine yellow. Introduce yellow as part of a painted arch feature wall to brighten up your space. You can also experiment with colour blocking - pair the accent wall with pastel pink for a bold style statement. Keep the rest of the room simple to let the palette stand out.