10 stylish loft bedroom ideas
Looking for stylish ways to spruce up your attic? Check out our inspiring loft bedroom ideas to transform that extra space into an enviable room.
Easily turn your loft into the most enviable bedroom in the house.
Also known as an attic, a loft is a room or space directly under a roof that's typically used for storage or accommodation. In this case, we take a look at 10 beautiful loft bedroom ideas in various interior styles. Get inspired below!
Let there be lots of light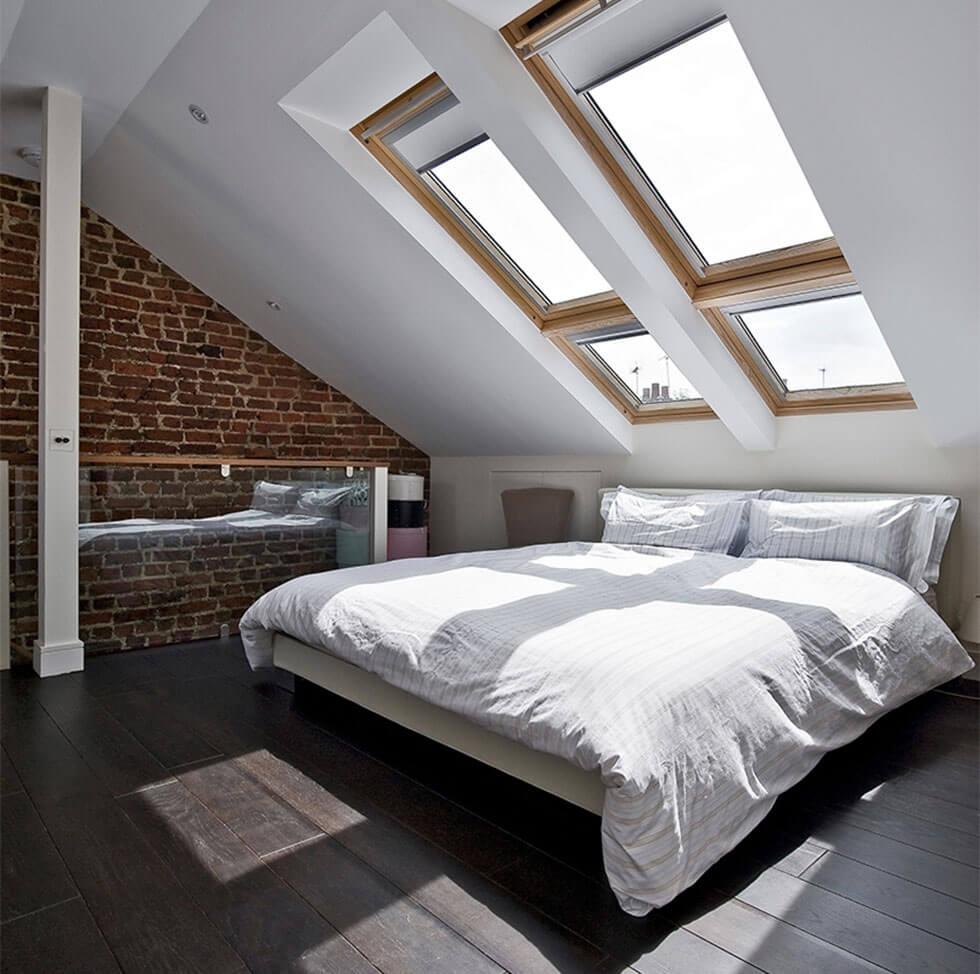 To avoid your loft bedroom feeling cramped (or spooky), let there be lots of light. The best way is by installing large windows, but if that's not an option, head to the light store. Fairy lights are great at evoking a whimsical charm, pendant lights can make a loft room seem taller, and sconces provide soft lighting that bounces off the uneven ceiling - just take your pick based on your design style.
Paint the walls a light neutral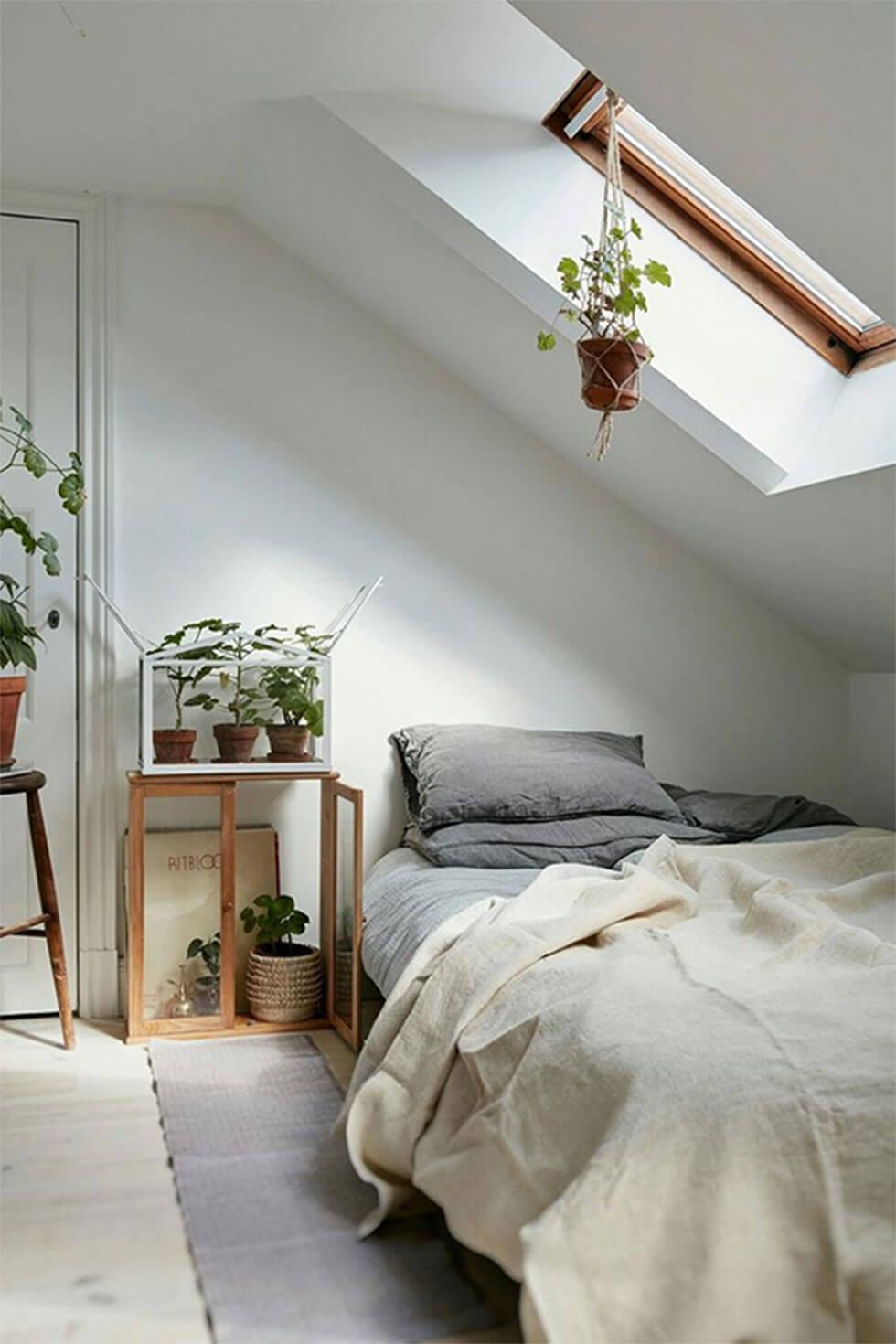 Neutrals are clean, calming, and effortlessly chic. But more importantly, a light wall colour will make a small space seem larger, perfect for squeezy lofts. Light grey, beige, ivory, and white are good, versatile options you can easily switch up for different styles. Add a plant or two for a breath of life and extra cosiness.
1. Create a tropical vibe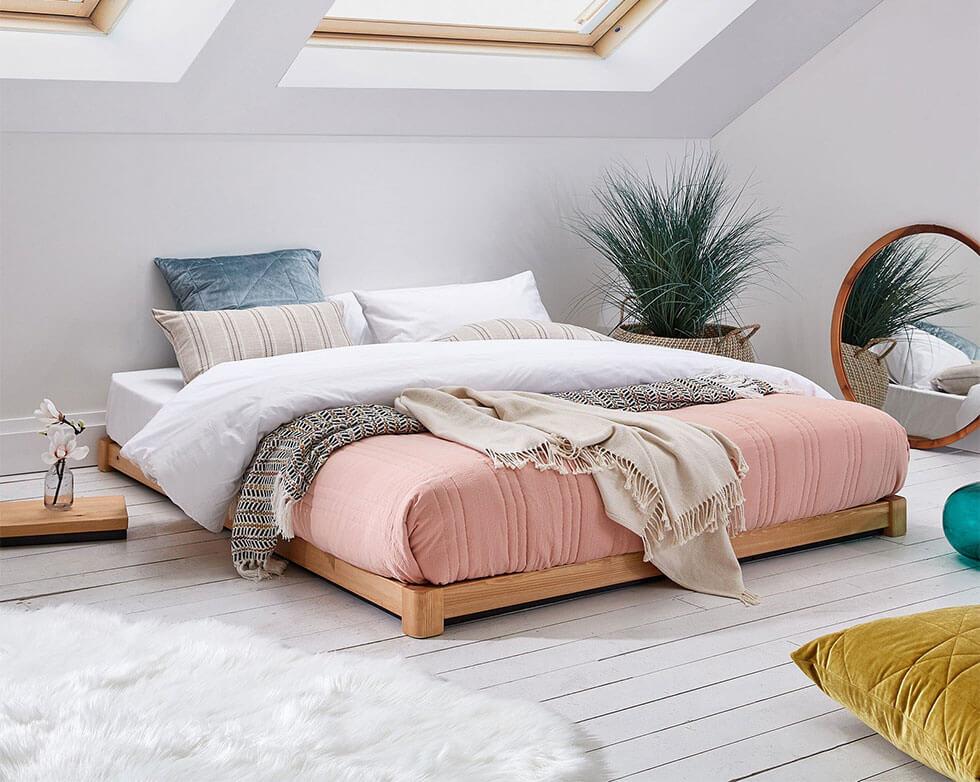 Coral, mustard and aquamarine are fun colours for creating a playful tropical palette. Keep the walls and floor a fairly muted neutral to maintain a sense of calm, then inject colour through textiles like bedding, throws and rugs. Of course, no tropical themed room would be complete without a plant - place it in rattan or ceramic planters for maximum style points. And if using wooden furniture, maintain coherence by sticking to a single wood tone.
2. Turn it into a mystical retreat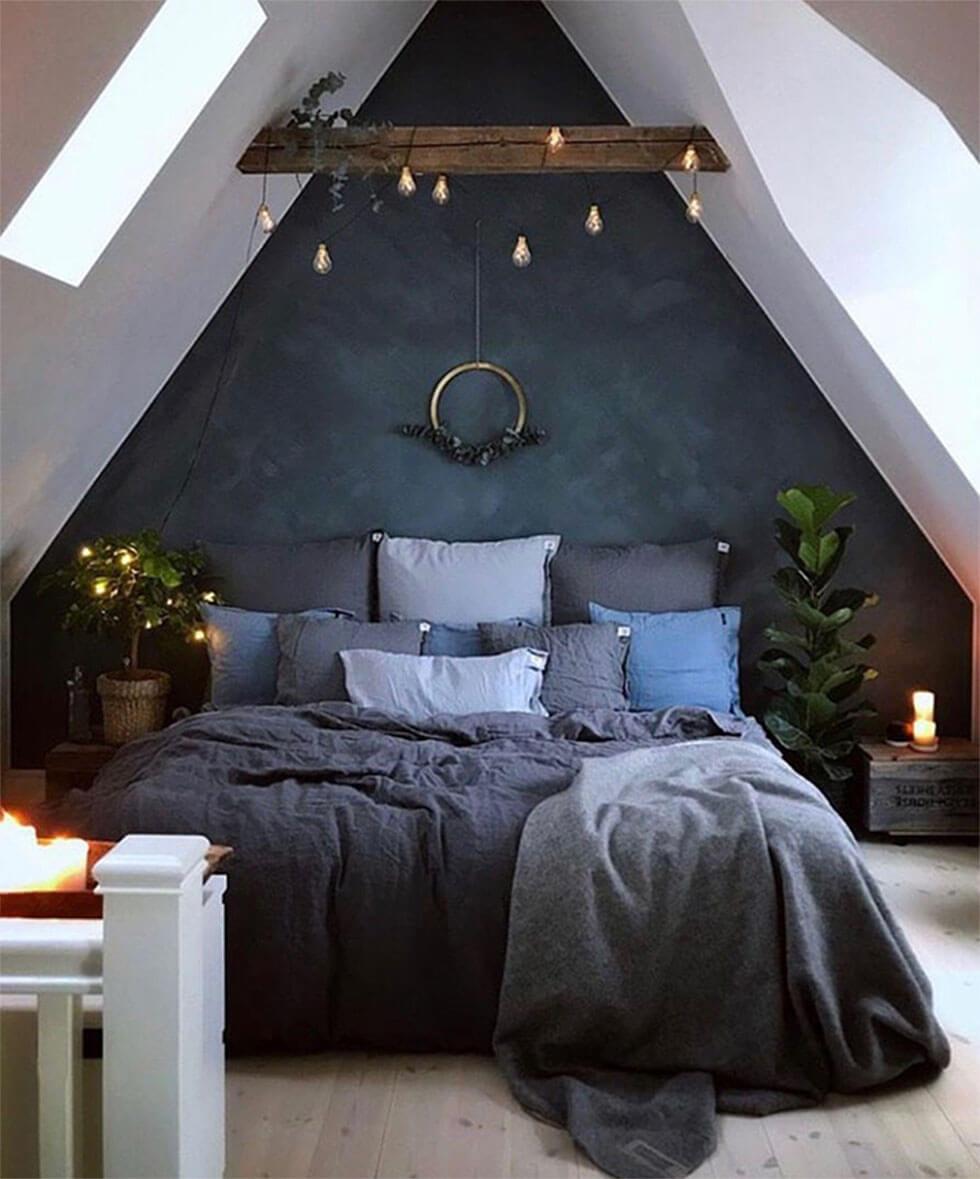 Love the allure of the mysterious and magical? Then turn your loft bedroom into a mystical retreat! Navy blue walls are reminiscent of the night sky - decorate with hanging lights to represent stars, and place candles and aroma diffusers to really bring the mystical vibes to life.
3. Place a loft bed in your loft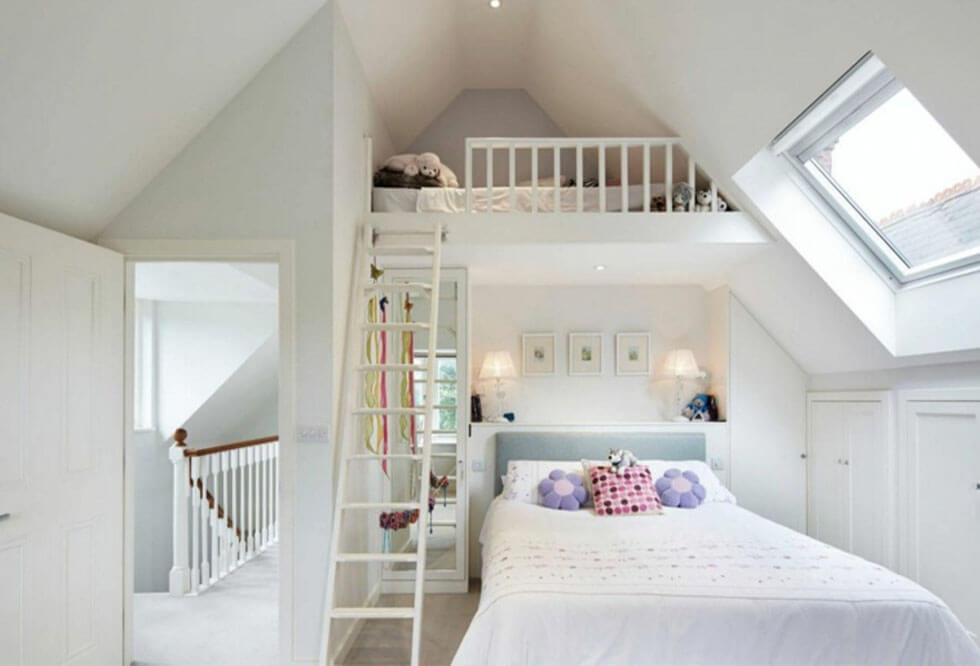 Loft beds are great for saving space, especially in small rooms with high ceilings. Although some lofts might have irregular ceiling shapes (usually triangular), these spaces can become cosy little nooks for sleeping or relaxing. Just remember to install a railing on the top bed for safety.
4. Use a mezzanine bed to double the room's function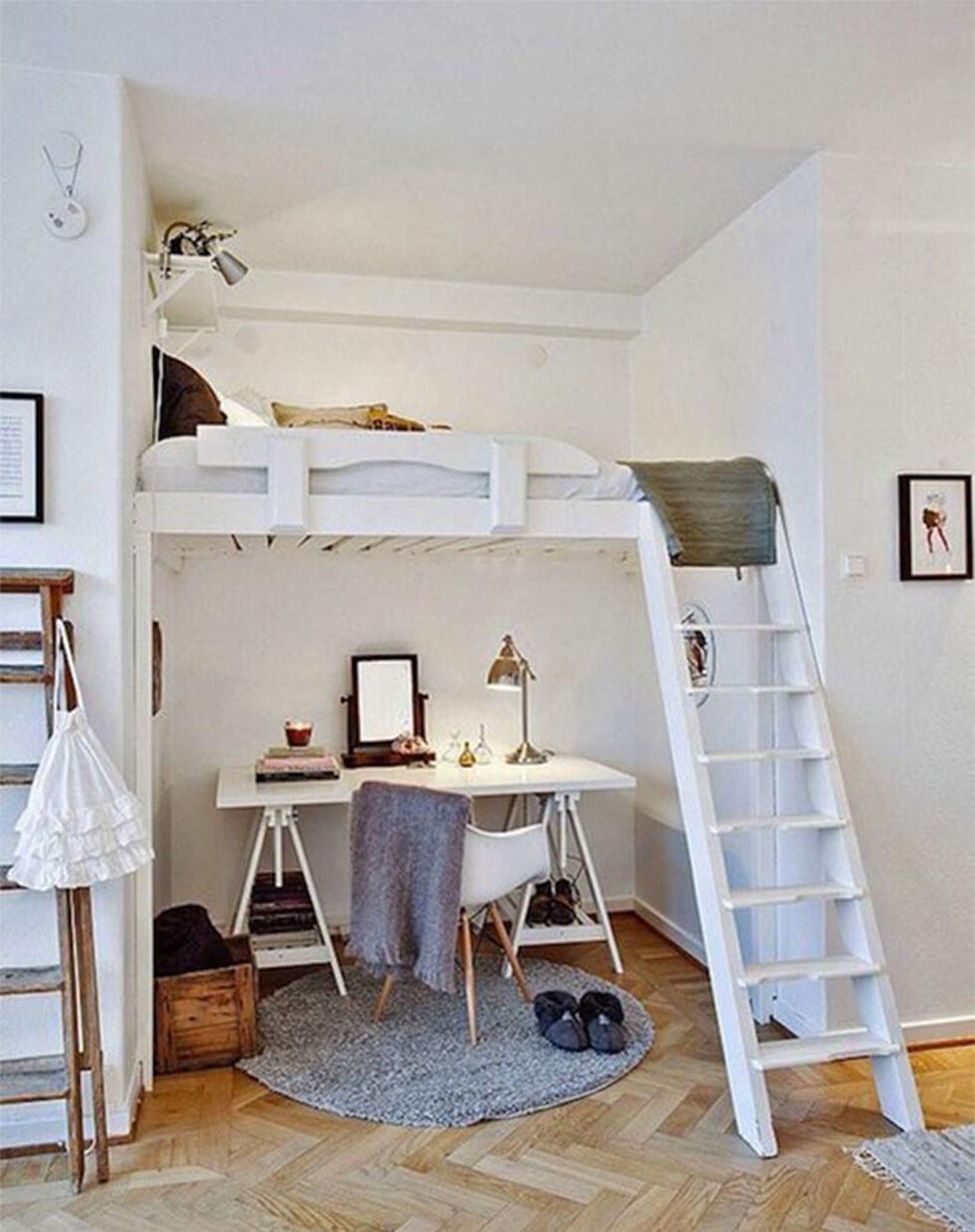 Similar to a loft bed, a mezzanine bed is an elevated bed that creates space underneath for other purposes. If you have a high enough ceiling in the attic, this is a great way to maximise the full potential of the room. Use the extra space underneath to slot in a working desk, dresser, or additional storage.
5. Make a little piece of minimalist heaven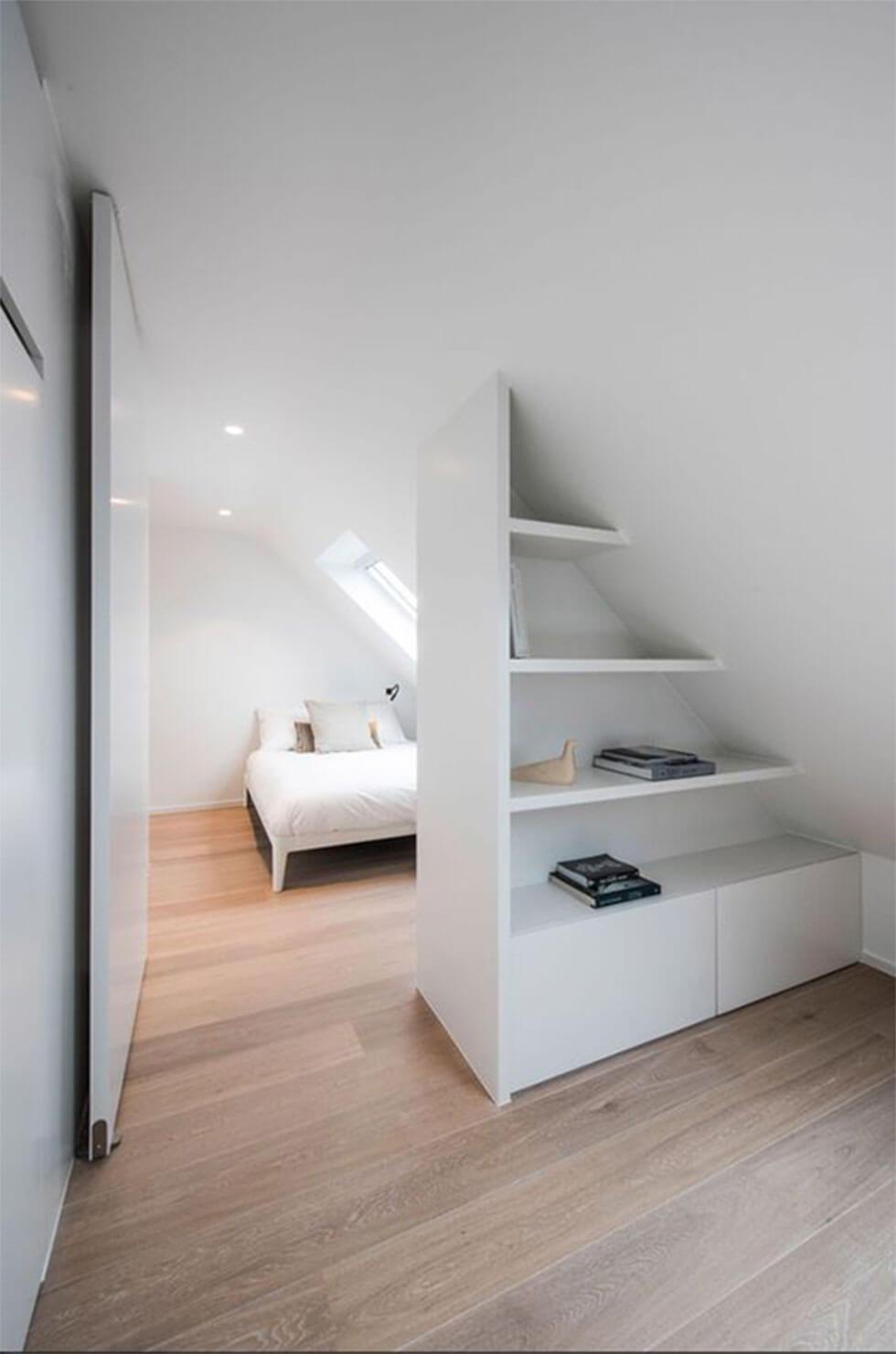 Turn a loft into a minimalist retreat with an emphasis on clean lines, functional pieces and clear surfaces. Keep furnishing and decor to a minimum, and only keep something if it serves a purpose.
Sloped walls and slanted ceilings in a loft might make it tricky to slot in standard storage options like a chest of drawers, so look at custom shelving instead (don't let all that storage potential go to waste!). Turn up the cosiness in this otherwise pared back space with soothing light grey or white walls, and bring in light wood accents for warmth.
6. Keep calm and Scandi(navian) on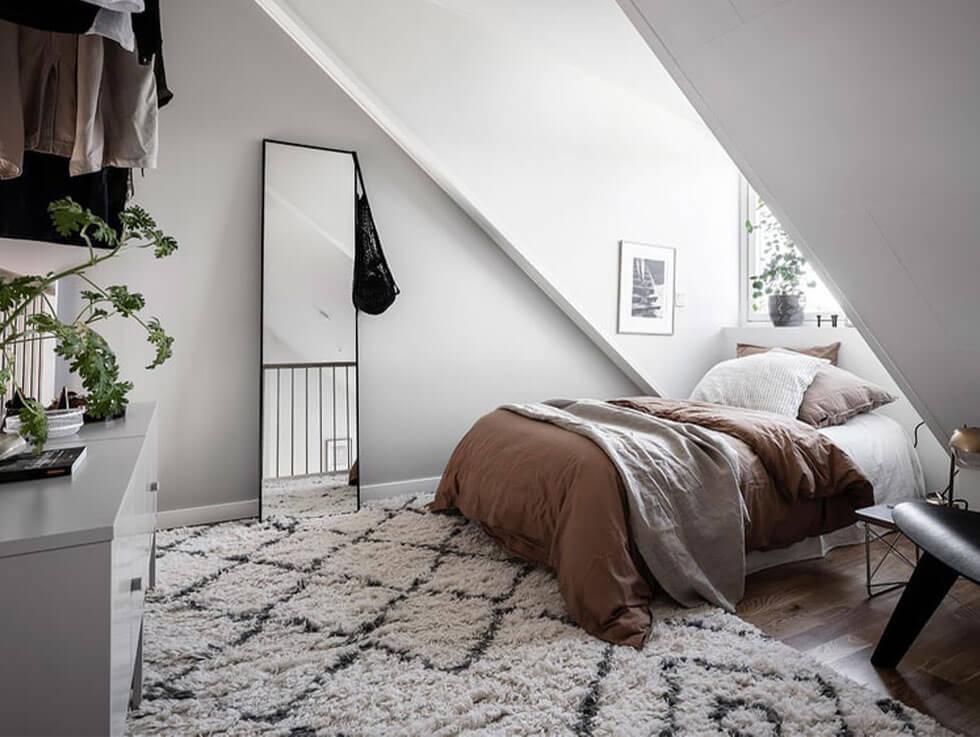 Building on the minimalist trend, maintain the same neutral palette of light grey or white for a Scandinavian interior. Add some throws, a soft rug, and comfy pillows into the mix. Finish off with accessories like a wicker laundry basket or wooden furniture for a natural feel.
7. Use glass to divide spaces elegantly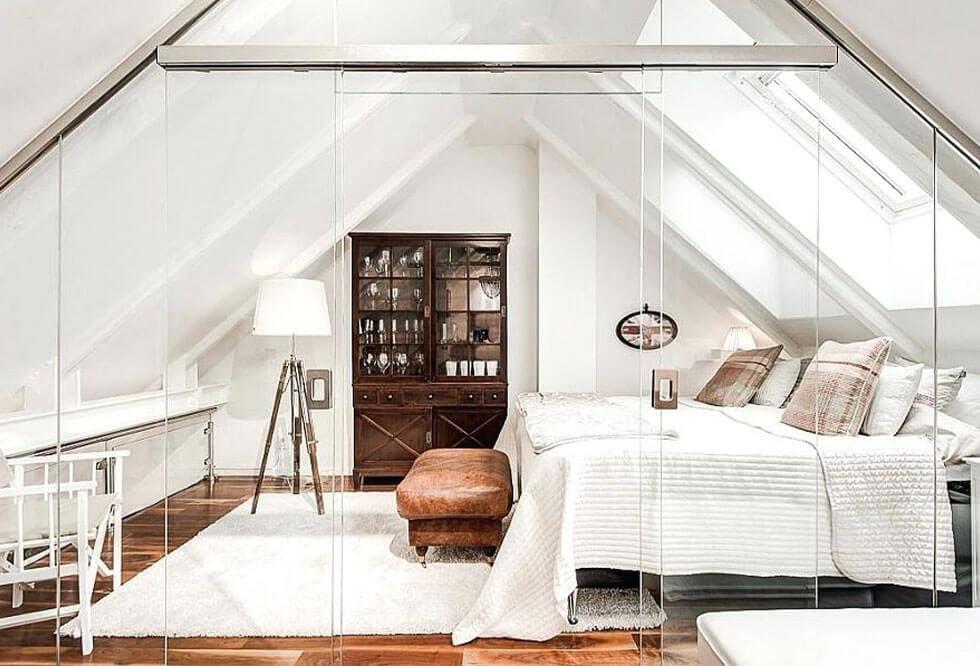 Using glass panels as walls or space dividers in the loft allows light to flow through, and helps the space look and feel roomier. It also adds a touch of elegance and class while still being functional - just look at the gorgeous one above! If you're worried about privacy, hang up opaque curtains in a neutral colour and you'll be good to go.
8. Put a classic or vintage spin on it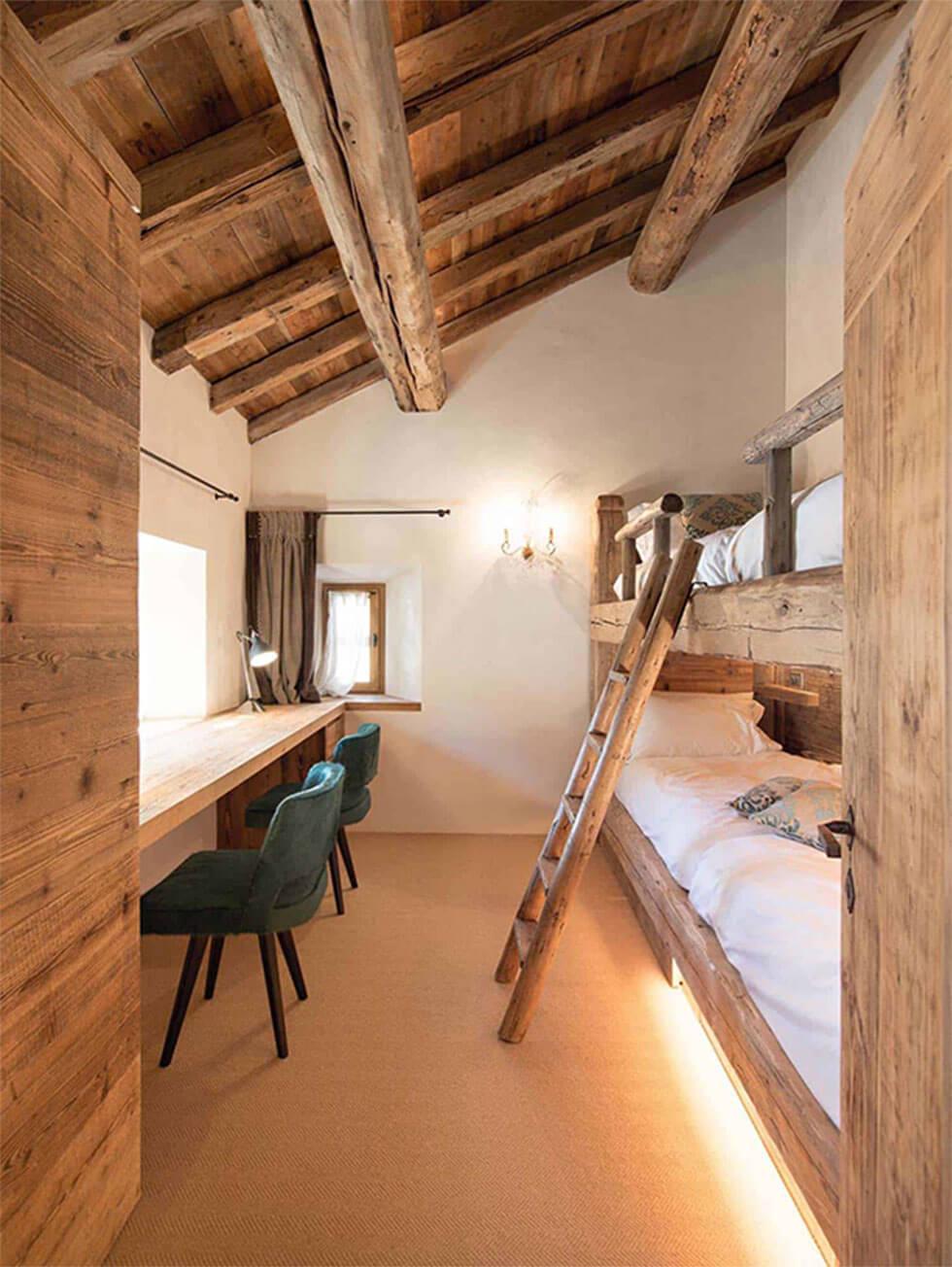 If your loft features wooden beams, turn that into a feature and create a classic wooden loft bedroom. Use wooden furniture in a similar tone to the beams for an intentional, cohesive look. Simple, white sheets and minimal furniture help add a touch of charm and elegance.
For a vintage room, on the other hand, make wallpaper your best friend. Then, add details like a vintage metal bed frame, wooden trunk for storage, and of course, vintage printed sheets.
9. Decorate in a free-spirited bohemian way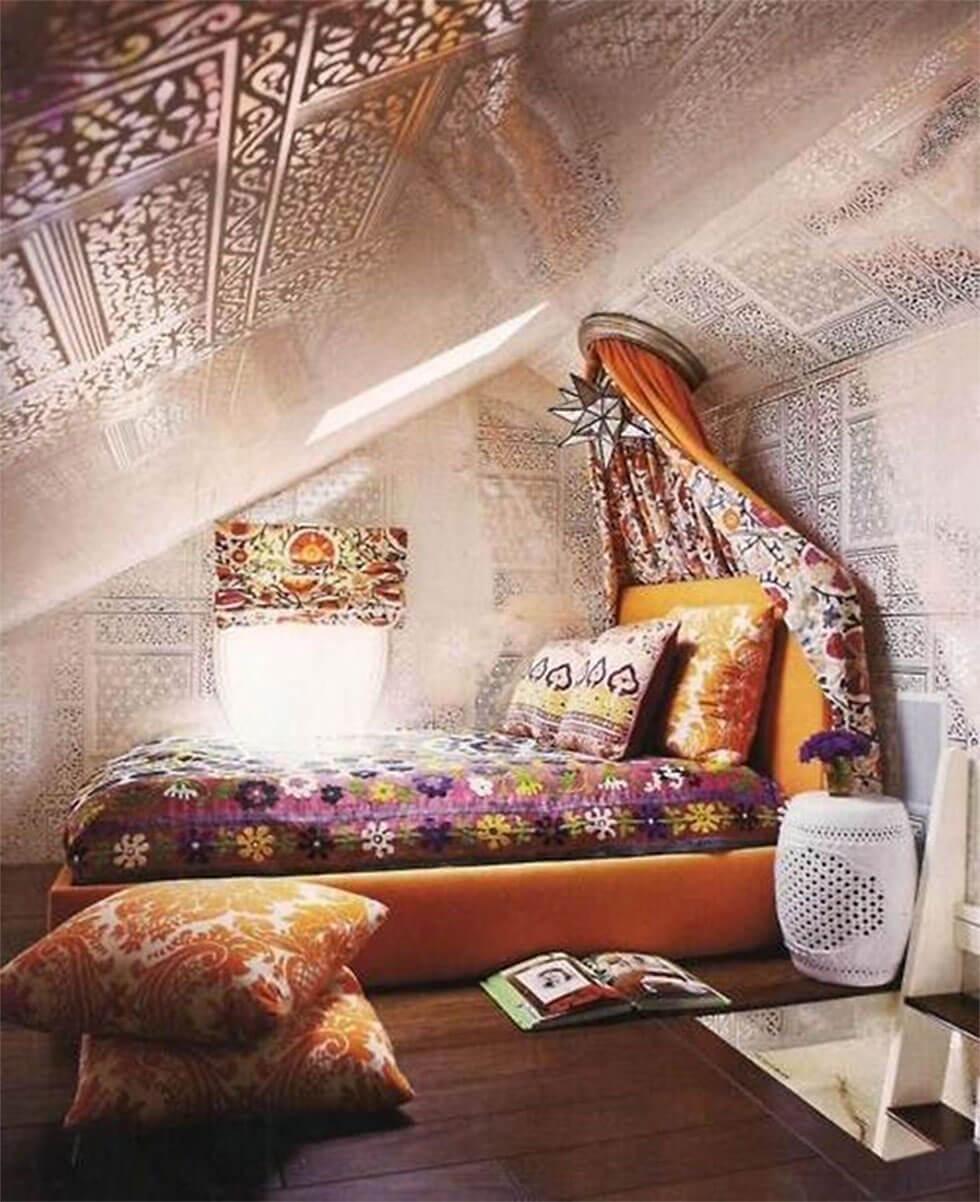 Inject colour and personality into your loft bedroom by giving it a free-spirited bohemian spin. Whether you prefer a pared back version in neutrals, or one with all the colours of the rainbow - the bohemian style is highly customisable. Must-have accessories include fluffy rugs, throws and pillows in a vibrant palette. Think mandala shawls hung up as wall decor, macrame plant hangers, and multicoloured pom poms.
The bohemian style is perfect for those who have plenty of trinkets to display from their travels - pieces with sentimental meaning and stories that are surefire conversation starters.
10. Draw attention to a unique ceiling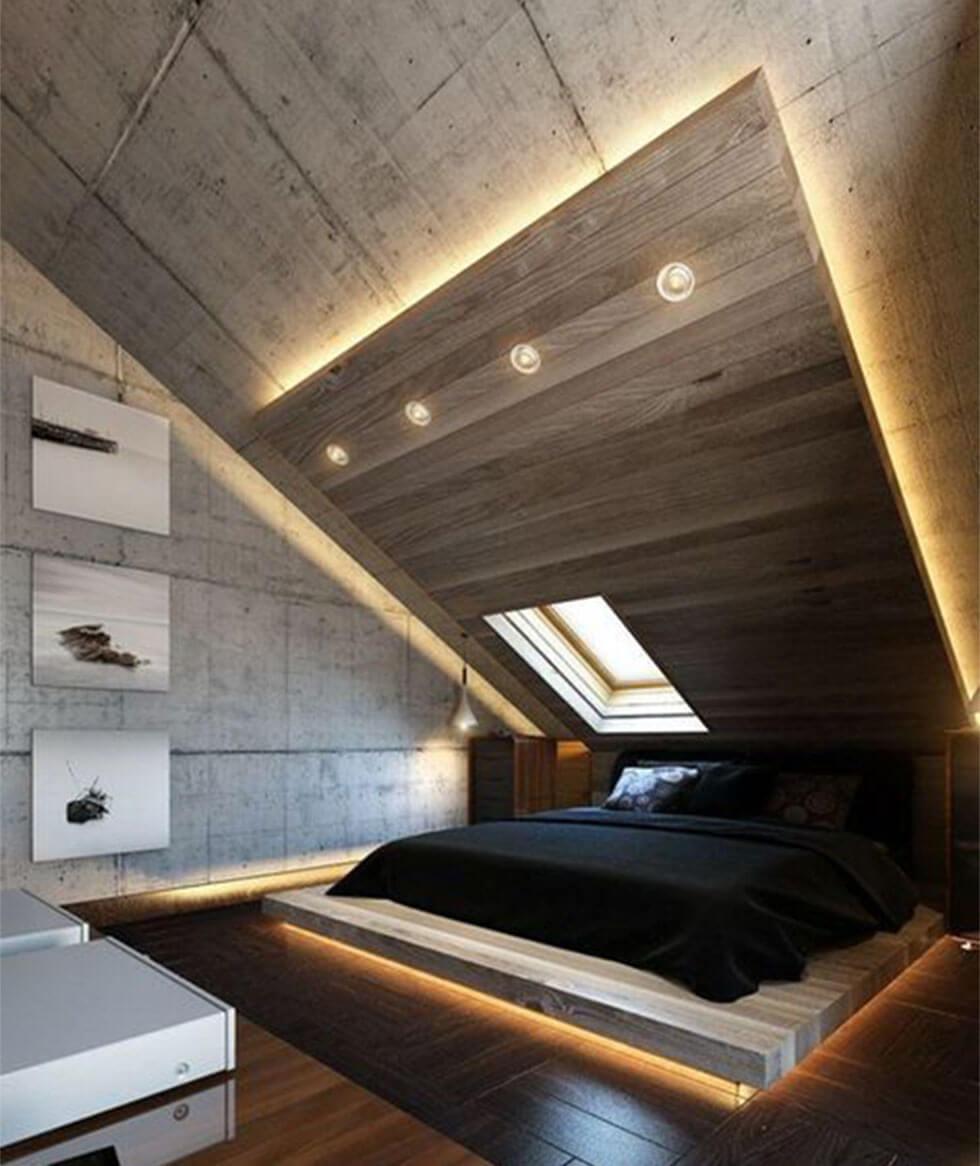 A loft bedroom with uneven ceilings makes for a unique experience, so bank in on that! Built-in downlights and under bed ambient lighting create a sleek and stylish ambience alongside furnishings with a modern edge.
Bonus: Turn it into a bathroom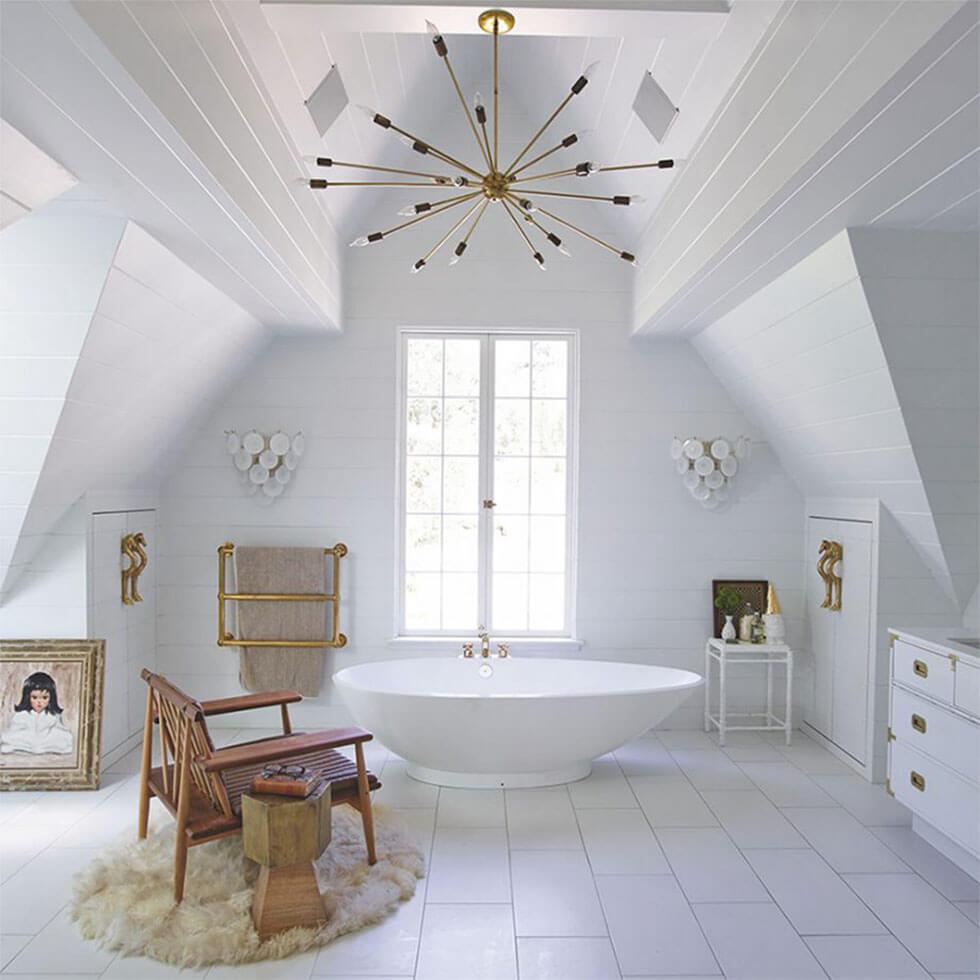 Two birds, one stone - make use of a loft space that's too small to be a bedroom by turning it into a luxurious bathroom, complete with an oversized bathtub. To create a spa-like experience, stick to white throughout and accent with natural tones like wood and plants. Little hints of metallic furnishings are a good idea too, for extra shine and a touch of luxury.