6 ways to create a warm and cosy living room
Looking for easy tips to bring warmth and cosiness to your home? Find out how with our top 6 tips for creating a warm and cosy living room space.
A living room is typically the heart of a home; a gathering place to relax and enjoy good company or solitary peace. What better way to prepare this space than to make it as warm and cosy as possible? As with all home interior projects, begin with decluttering and simple cleaning. Then, read on for some easy tips to bring warmth and cosiness to the home.
Pick soothing neutrals and mix soft, organic textures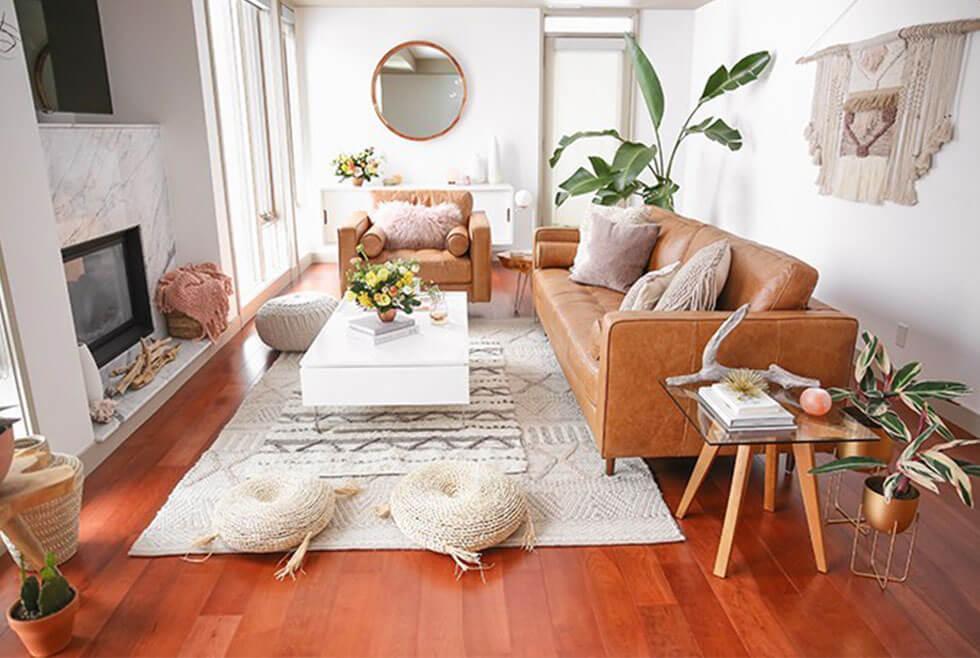 When creating a cosy space, the goal is to invoke an ambience that is calm, comfortable, and inviting. Paint walls a soothing neutral like white, grey, ivory, or taupe. Besides making a space feel bigger and brighter, these tones are calming and comfortable.
Then, try to include some of these elements:
Snuggly throws and fuzzy pillows
Indoor plants for a burst of life
Natural accents like wooden furniture legs or ceramic planters
Use furniture with storage and maximise high ceilings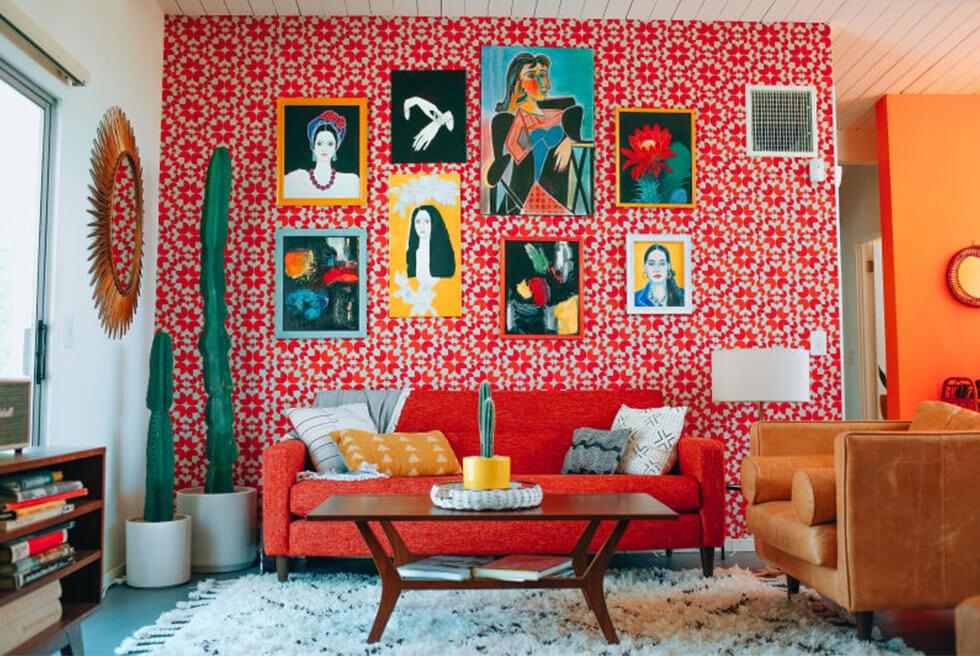 This is extra important when working with a small living room. Cute storage ottomans or cabinets with simple and clean exteriors are great for keeping things like magazines or extra throws.
If you have high ceilings, make full use of them by either installing storage up high, or displaying artwork that extends up. Both work to draw the eyes upwards and distract from the small room space.
DIY your way to cosiness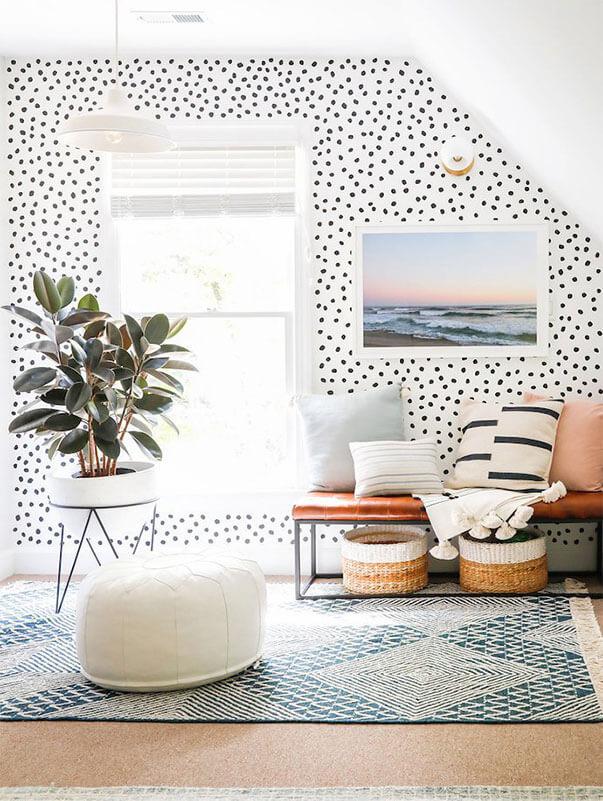 Wallpaper or decals are quick and inexpensive DIY-able alternatives if painting the wall isn't an option. Other ideas to consider include making your own pillowcases, painting over an existing rug, or adding extra flair - like pom poms on a throw.
Generate warmth with light and scent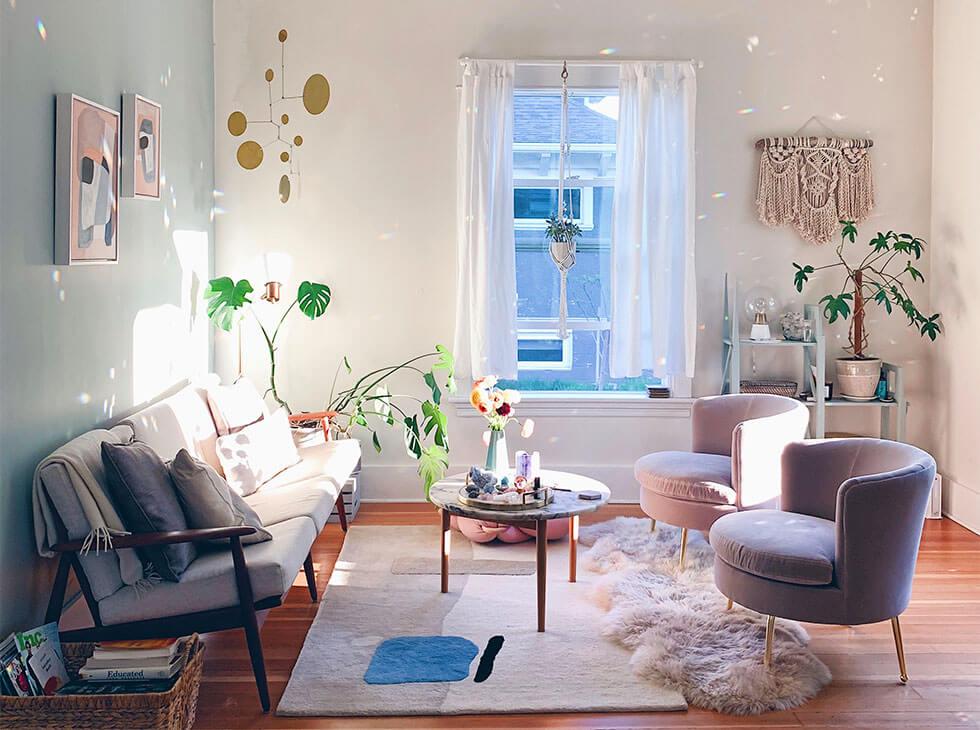 A cosy and inviting environment is warm with soothing lighting and homey scents.
How to warm up a living room with light and scent:
Let in lots of natural light for visual and literal warmth
Opt for warm, yellow-hued lighting instead of cold white lights
Use indirect light approaches like with sconces or bias lighting
Relaxing scents from candles, aromatherapy diffusers or simmer pot recipes are homey and enticing
Avoid having the TV as a focal point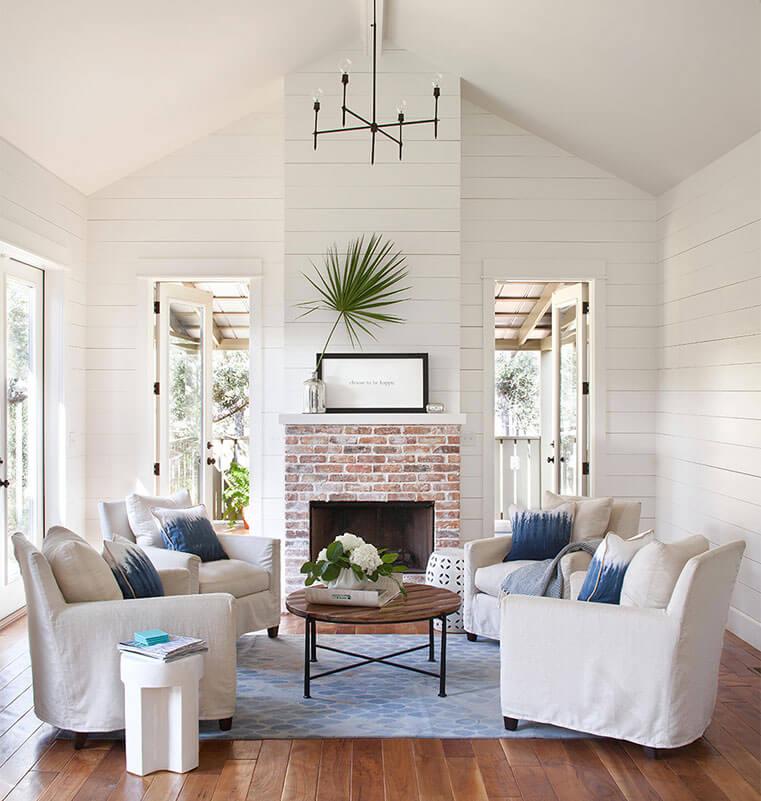 If you enjoy having guests over, an easy way to present a cosy environment in the living room is by not having the TV as a focal point. Do this by arranging your seats in a 'conversation circle' as shown above. Otherwise, just throw a decorative shawl over the screen when not in use (helps protect it from dust, too!), or simply position the TV off centre.
Add metallic finishes for a touch of luxury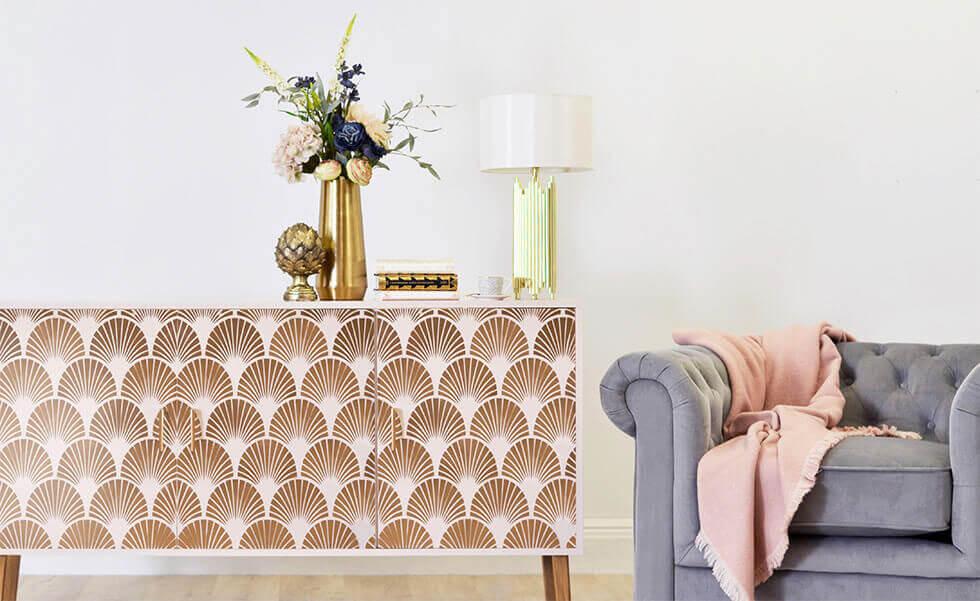 To make a living room look expensive, grab a can of metallic spray paint and DIY it. Furniture with thin legs, mirrors, and planters can be given a luxurious update with a few spritzes. Take your pick of gold, rose gold, or chrome and stick to one colour throughout a room. When it comes to styling with metallics, coherence is classy and cosy.