Decorating with nature inspired elements can make you happier, healthier and more productive.
Rebecca Snowden, Interior Style Advisor at Furniture And Choice (FurnitureChoice.co.uk), shares 3 ways to style a biophilic bedroom for your wellbeing.
1. Choose a soothing, natural colour scheme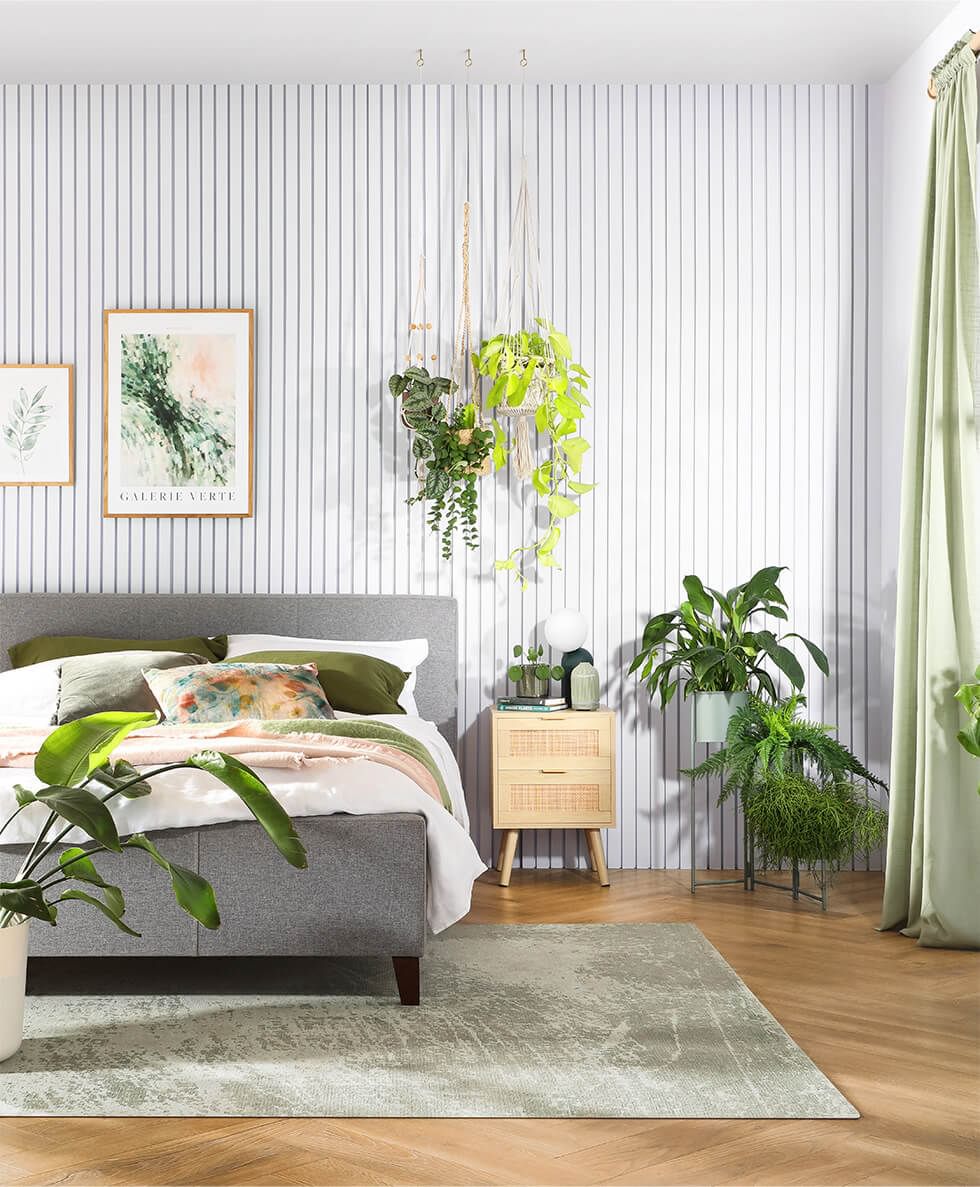 Create a restful environment using colours from nature. Start with white walls as a base for pops of green to stand out. "Luminous whites help to reflect natural light and brighten up the room," explains Rebecca. "And green is a soothing colour known to have positive effects on our wellbeing." Add natural texture with hanging plants against a wood slat feature wall for a chic, contemporary feel. Mix deep forest green, olive tones and leafy hues through linen, plants and artwork. Ground the room with a soft stone-grey fabric bed and accent with light wood tones for added warmth.
2. Use plants to zone a WFH setup in the bedroom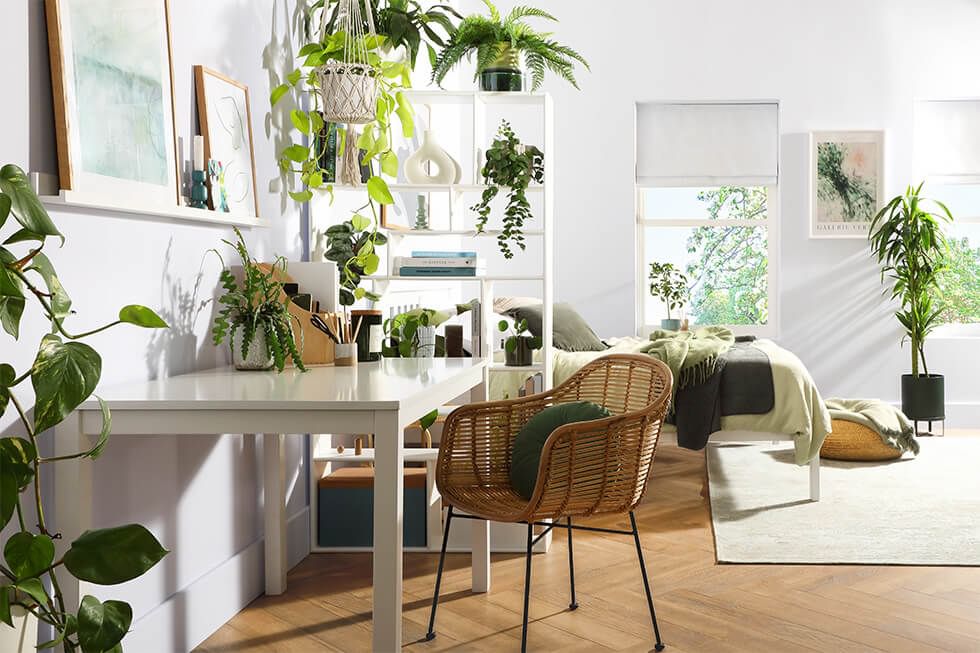 Using plants creatively is an inexpensive and eco-friendly way to separate a makeshift home office in your bedroom. "Being around plants can boost productivity and reduce stress," says Rebecca. "Zone your WFH (working from home) space with a bookshelf filled with a variety of greenery like potted ferns and trailing plants."
In areas that receive little sunlight, faux plants work just as well. Create a fresh and airy workspace with a white desk and chair, and calming green artwork.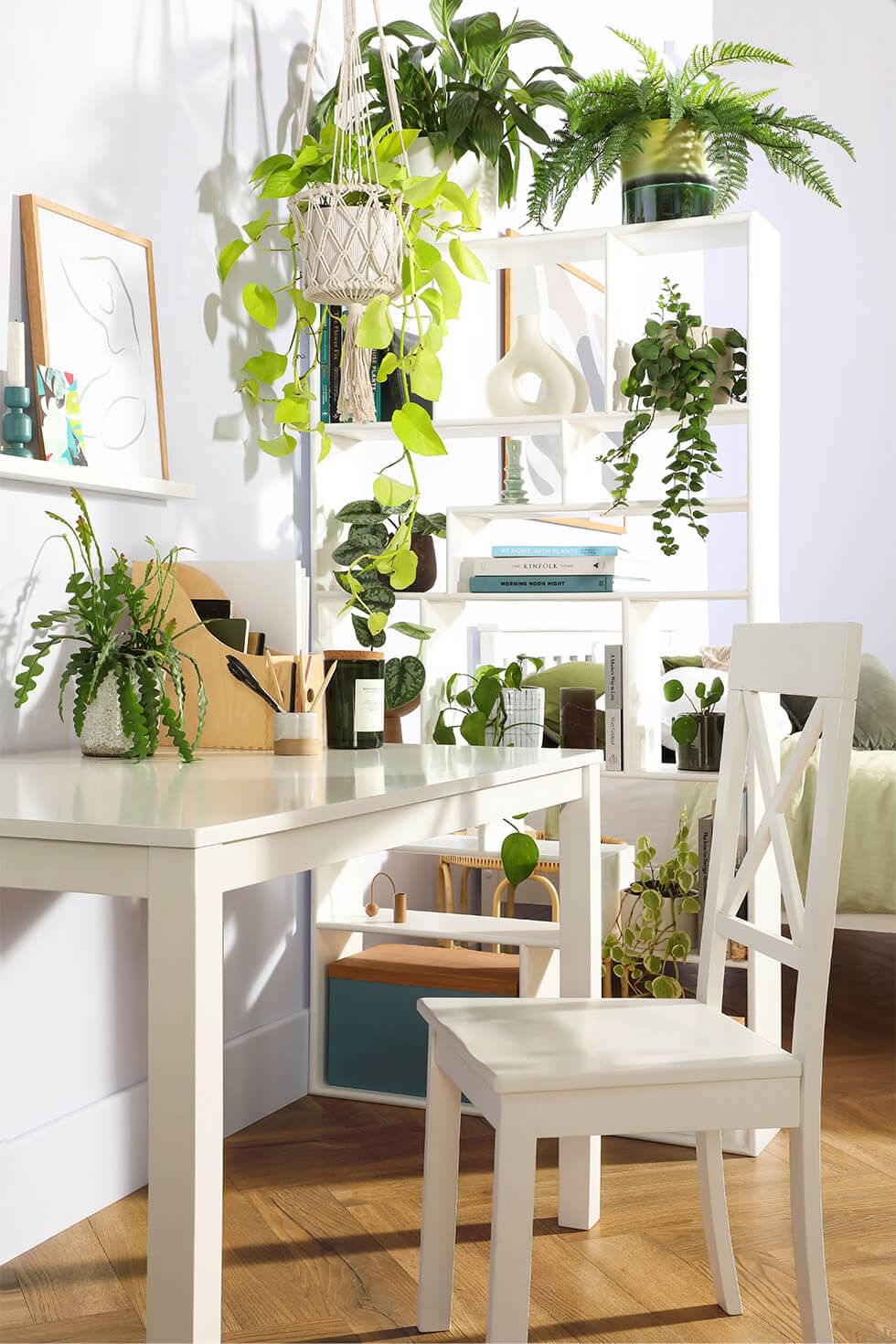 3. Add extra touches that remind you of the outdoors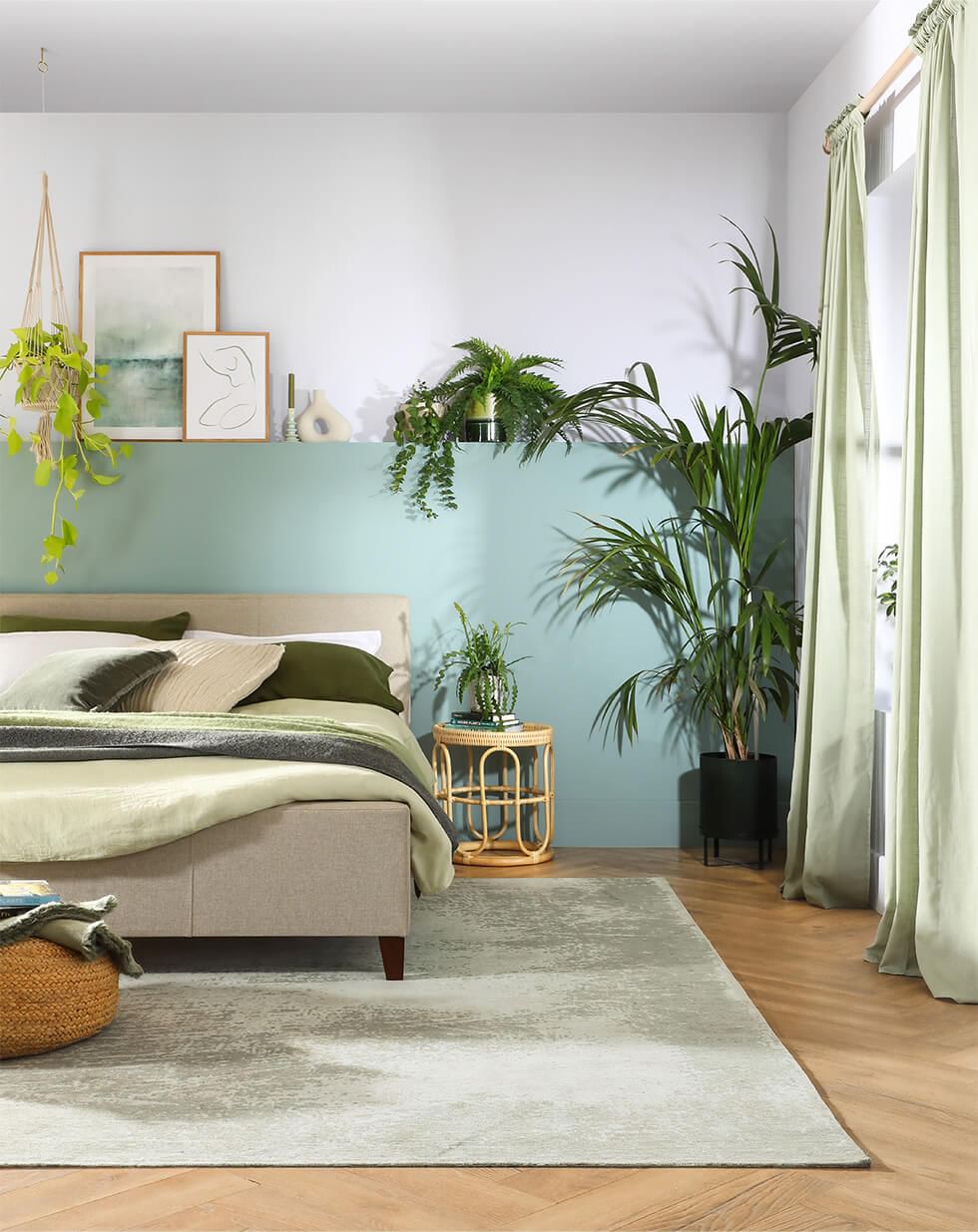 Engage your senses with little extra touches of nature. For example, set a relaxing atmosphere with a lavender scented diffuser or candle. Create an irresistibly cosy retreat with soft linen sheets on a comfortable fabric bed. "Place a variety of light, wispy greenery by your bedside, on the floor and at a windowsill for a lush feeling," suggests Rebecca. Lastly, incorporate tactile, natural materials like a rattan side table and wicker ottoman to warm up the look.