8 brilliant ideas to style a neutral living room
Think neutrals are bland and boring? Our roundup of inspiring neutral living room ideas will change your mind.
Clean, calming, and effortlessly chic, neutrals will eternally remain in style.
And why wouldn't they? There's just something deliciously satisfying about a room that's perfectly finished in a pared back neutral palette. Neutrals are also great wall colour options as they allow versatility like no other, being 'in between' colours themselves.
Whether you're more minimalist, tropical, or bohemian at heart, we've laid out 8 fabulous ways to style a neutral living room below. But first,...
What are neutral colours?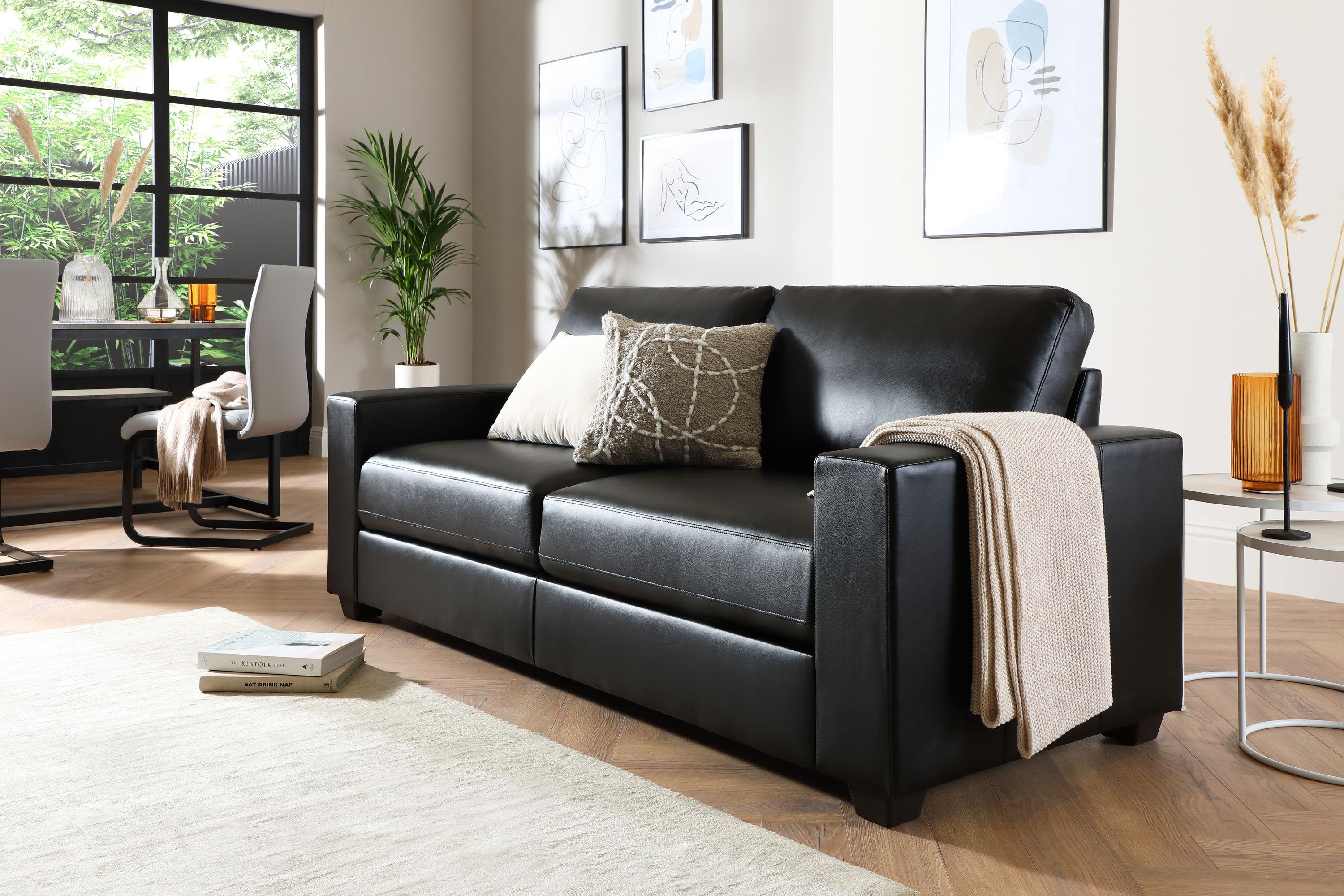 If you find yourself at a loss to describe a particular colour, it is likely to be a neutral colour. Neutrals can be defined as colours that do not appear on the colour wheel - the in-betweens and neither-this-nor-that's.
Neutrals are also known to be non-competitive colours; they don't fight for or steal attention from other colours. Perennial mainstays in the neutral palette include black, grey, white, beige, tan, taupe, brown, rust, and ivory.
Lighting up your neutral living space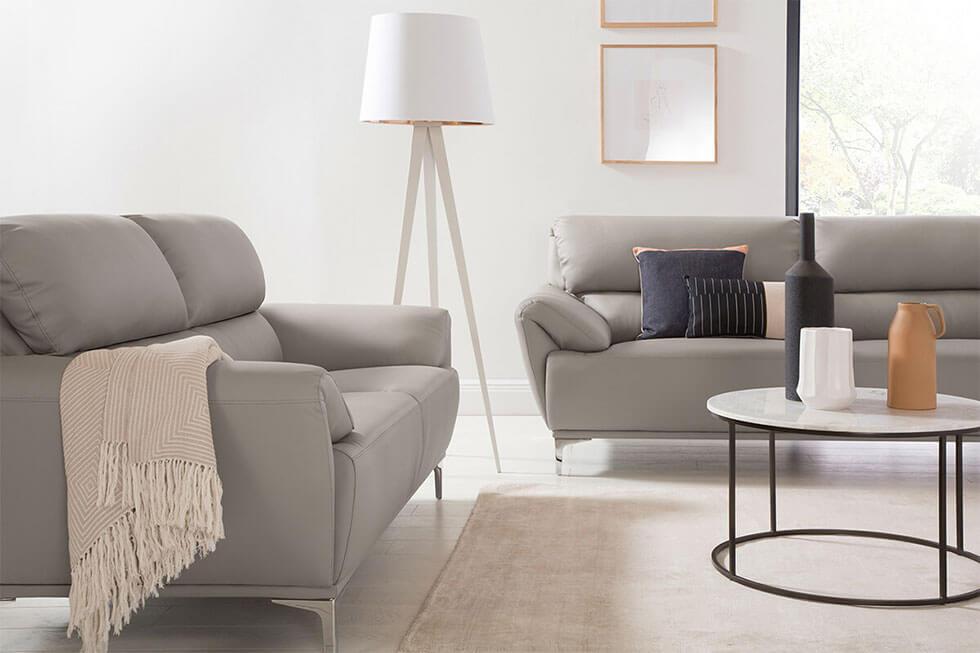 Natural daylight brings out the best of neutral colours, so leave windows untinted and use sheer curtains. As for artificial lights, standing lamps or hanging pendants are good choices for providing softer light that spreads out more (compared to downlights). When it comes to the hue of the light, always include a warm yellow or orange light to prevent a neutral space from feeling cold and uninviting. Mix them with regular white lights for sufficient brightness while maintaining a cosy and comfortable atmosphere.
1. Neutral minimalist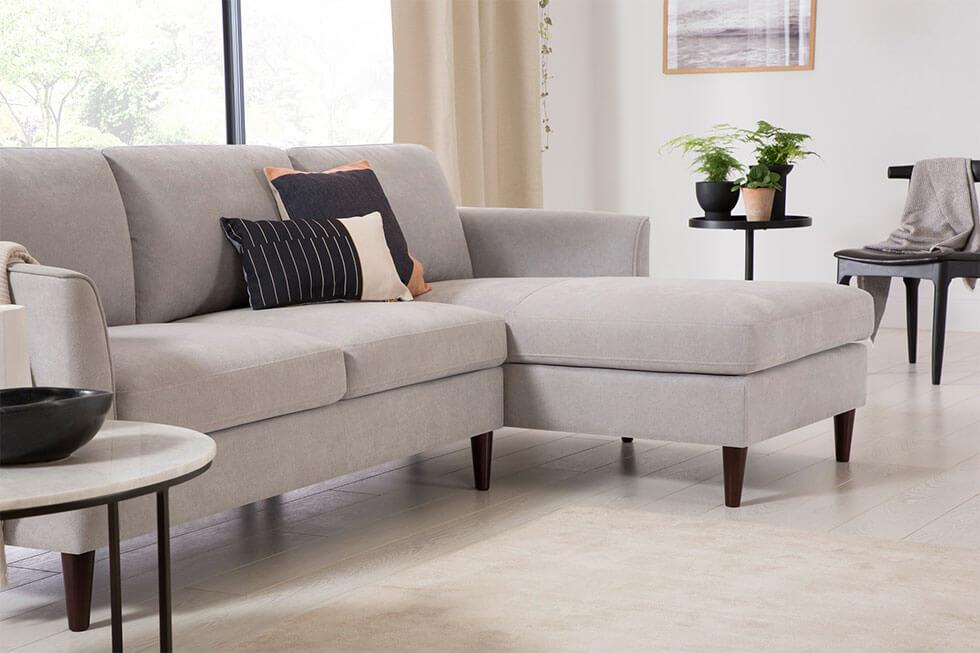 One of the most popular decor styles for a neutral palette is the minimalist aesthetic, a sleek look that places form with functionality at the heart of its design ethos. The extreme simplicity of this style is also where neutrals like taupe, light grey and off-white bring out the clean lines of minimalist furniture, evoking a sense of calm in a pared back yet stylish way. Couple that with natural elements like wood and ceramic for added warmth.
2. Cosy Scandinavian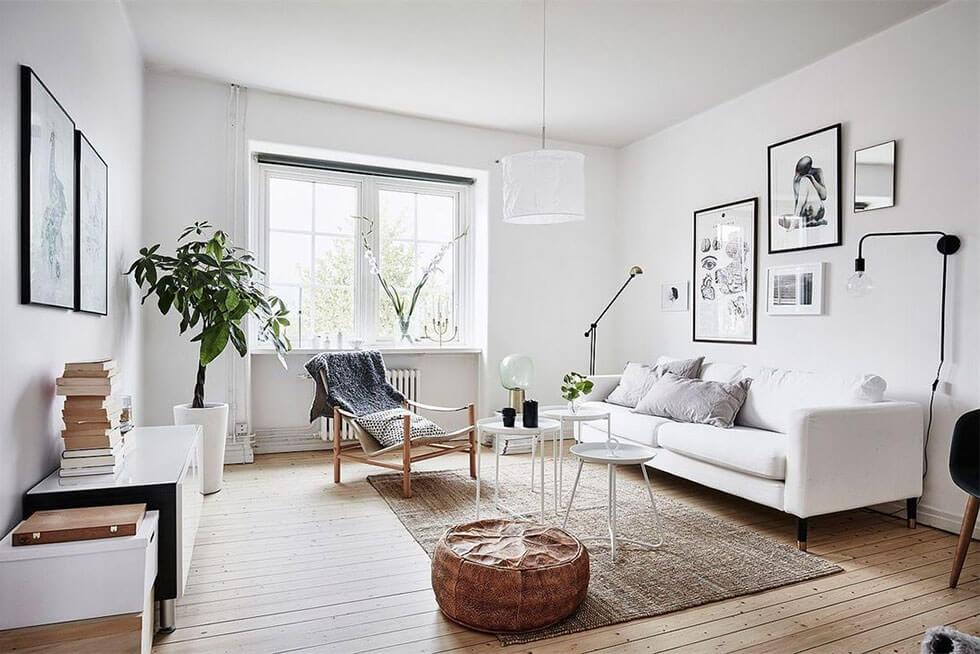 Neutrals are also the perfect base for a Scandinavian design living room. Warm, light greys and white are perfect for this style. Similar to minimalist design, Scandinavian interiors feature clean lines and clear surfaces, with an emphasis on organic materials to create a homely, lived-in feel.
Add knit throws, soft pillows, indoor plants and candles to encourage hygge in the home.
3. Tropical escape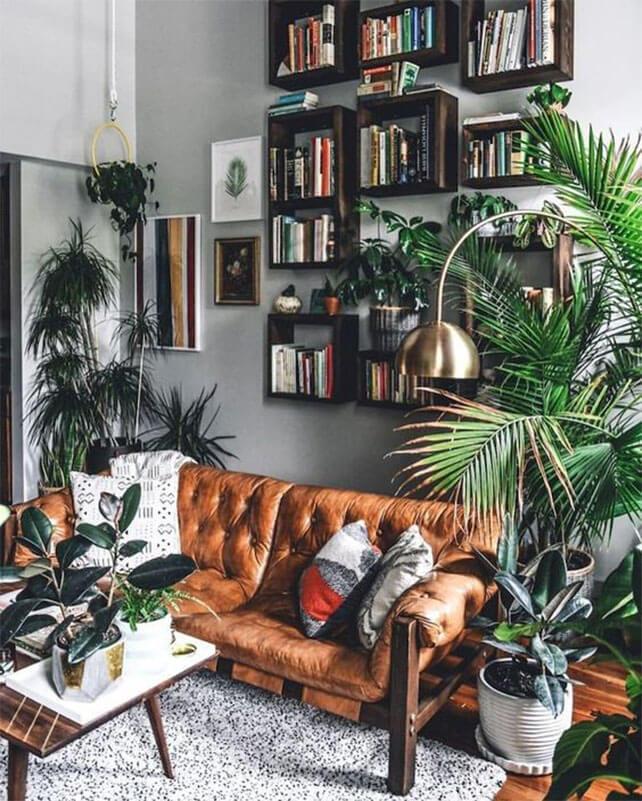 Fun and fabulous for plant lovers, the tropical aesthetic comes to life with earthy neutrals. Tan, beige, white and rust create a warm and inviting space while plants bring in life. Use a lighter palette for plant pots (greys and light tans work best), and have at least 5 of them in various sizes, placed around the room to achieve a strong tropical vibe.
Air planters are great, too. They draw the eye up while certain varieties help clean the air. For a fun, functional decor piece - use a rattan pendant light to complement the tropical, rustic look.
4. Classic farmhouse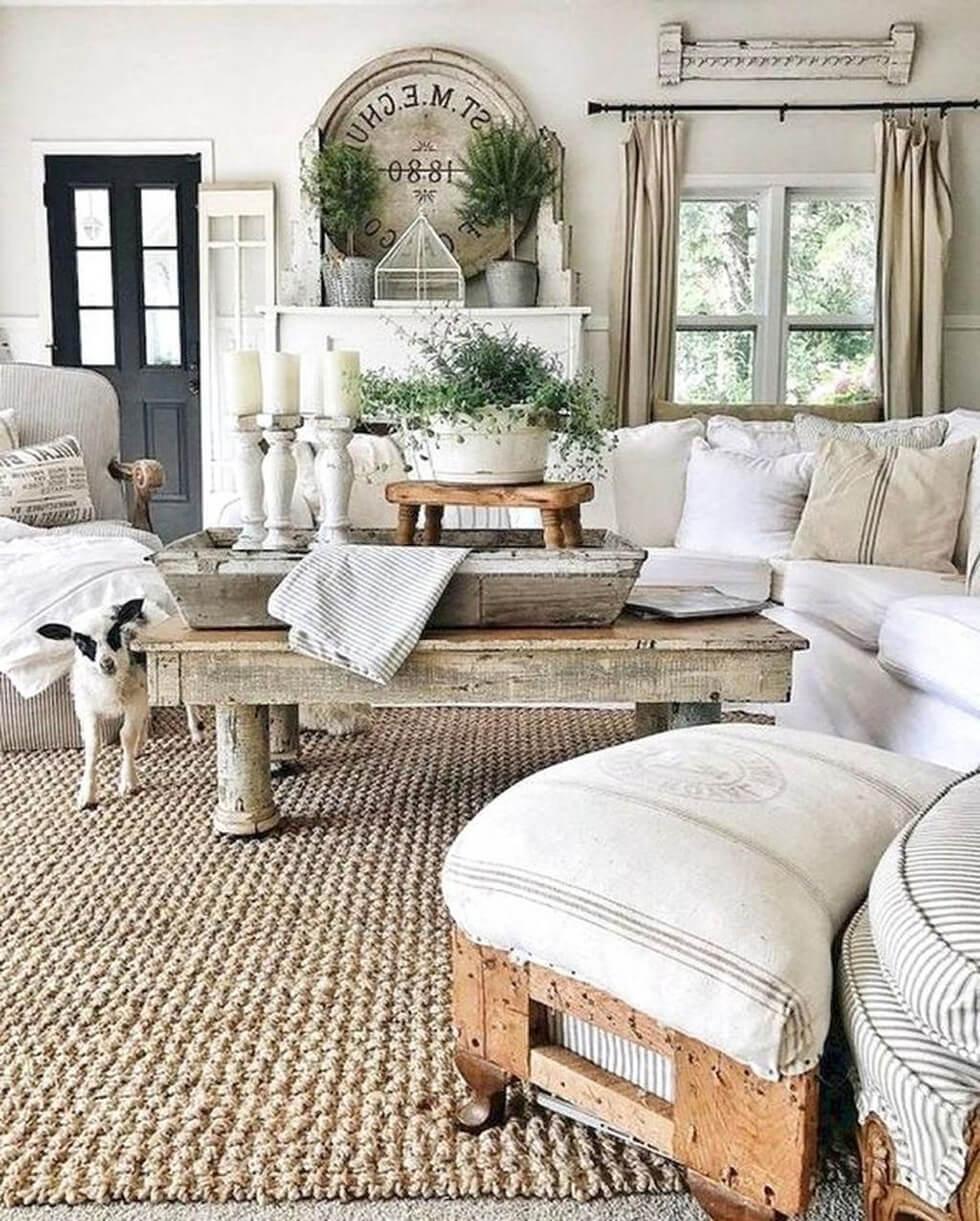 Charming and homely, achieve a farmhouse feel by layering different elements in the same neutral palette. Taupe, grey and ivory are lovely colour options that can be mixed for interest and volume. Use different shades for contrast, and pick a feature colour that's bolder - blue, brown or pink are good choices. To achieve a cosy farmhouse style living room, a comfy sofa with plenty of pillows is essential. Throw in stripes and simple criss-cross patterns with pillows and rugs, then add finishing touches like an ornate mirror or lovely artwork.
5. Elegant chic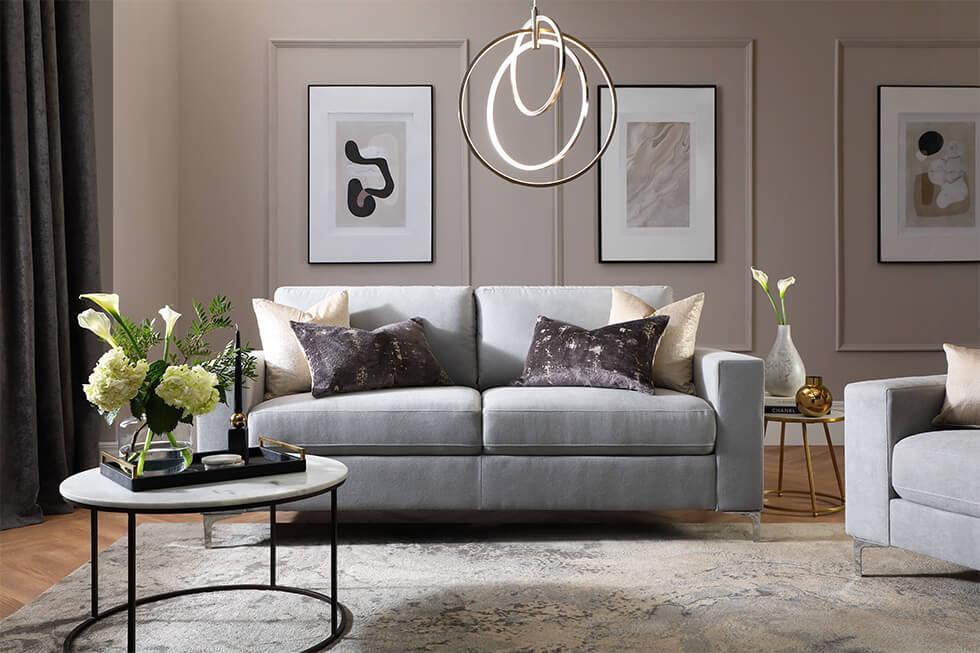 Soft neutrals like beige, ivory and grey are perfect to create an elegant setting. Add a touch of luxury with metallic finishes and accessories, and choose furniture made with velvet, leather or plush for a luscious look and feel. For the finishing touch, decorate with light coloured fresh flowers in a clear glass vase.
6. Free spirited bohemian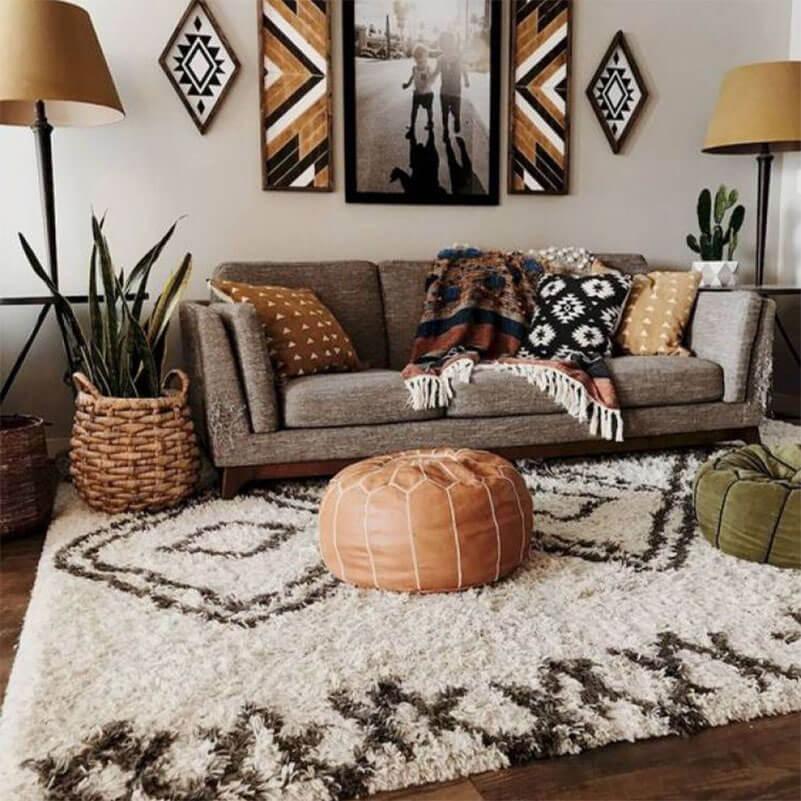 Gather your throws, fluffy pillows, blankets and shaggy rugs! The free-spirited bohemian style is all about texture, patterns and comfort. You could use dark or light neutrals - the key is to have a large rug reflect the base colour of the room to tie it all together. Accents like plants, wall art and macrame tapestries would fit right in a bohemian styled living room.
7. Classy coastal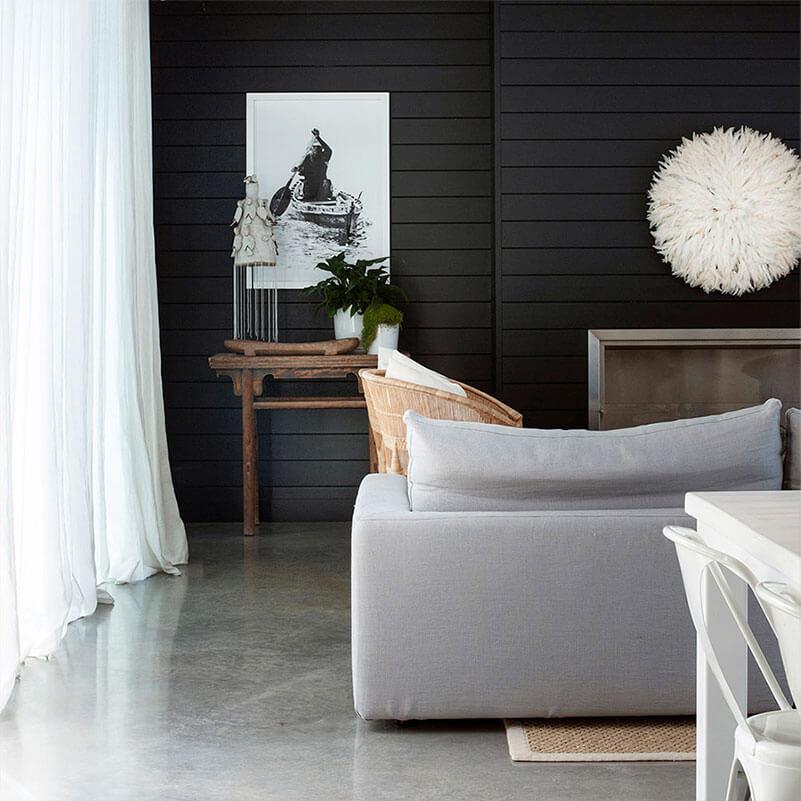 A rising favourite, the coastal interior trend is a lighthearted style that brings a little bit of the beach into the home. Shiplap is an easy way to embrace the trend while remaining versatile, especially if painted in a neutral colour like black or white.
Then, easily evoke a beachy vibe with splashes of blue and light wood - the more organically shaped the better, to remind one of driftwood. Scatter some seashells around and voila! You'll have your very own beach-loving living room.
8. Modern marvel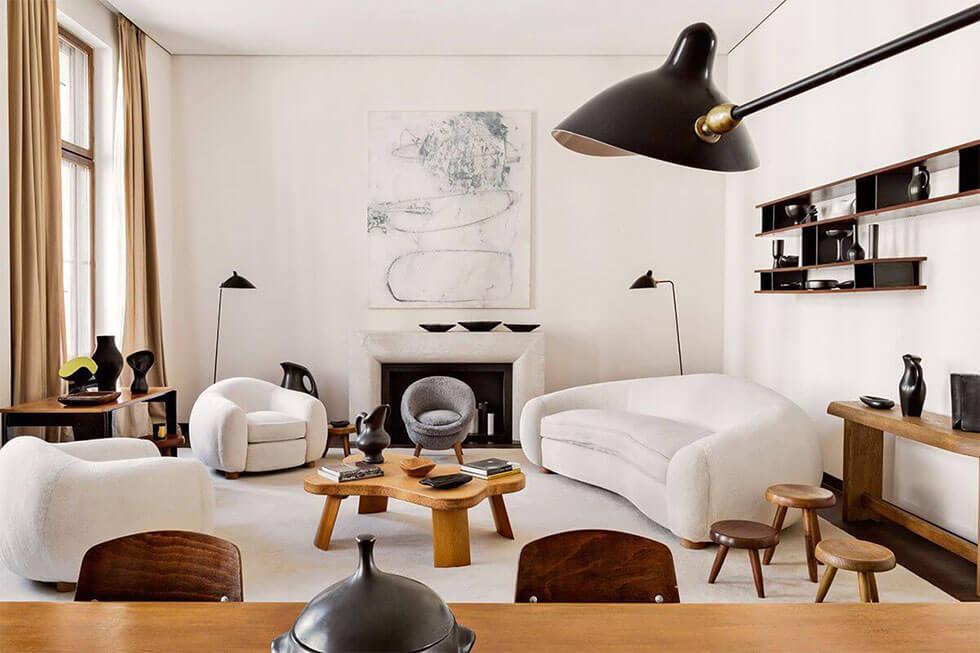 Neutrals are great for a modern living room, too. Bold black and white artwork, contemporary sculptures and unique sofas fit right into this bill. White is great as a base tone for this look, as it can be both clean and edgy.
Neutral colour palettes to explore
Earthy tones: tan, taupe, beige, brown, mustard

The perfect setting for a warm minimalist interior - complete the look with furniture made from natural materials.

Lush forest hues: khaki green, tan, gold, black, light brown

Encourage peace and serenity with candles and aromatherapy in your jungle hideaway.

Light and airy: white, beige, light grey, taupe

Add a few plants and breathe easy in this wellness setting that encourages slow living.

Dark and moody: black, dark grey, brown, tan

Embrace a cool, dark palette for a moody hideaway. Sleek, modern lights and thin-legged furniture will fit right in.

Tropical vibes: brown, mustard, beige, taupe, rust, and plenty of green plants

Having a good mix of indoor tropical plants = vacation feels every time you go home!