6 of our best ideas for styling small dining rooms
Looking for ways to make your small dining room feel bigger? We have tips for choosing the right table, colours and decor to help you maximise your space.
A large dining area is a rarity in most modern houses, but whether you've got a small dining room or a kitchen dining space, having less room to manoeuvre doesn't mean that you can't have a stylish and comfortable dining area.
It's all a matter of careful planning and some clever tricks - read on for 6 ideas on how to maximise space and style in a small dining room!
1. Choose the right table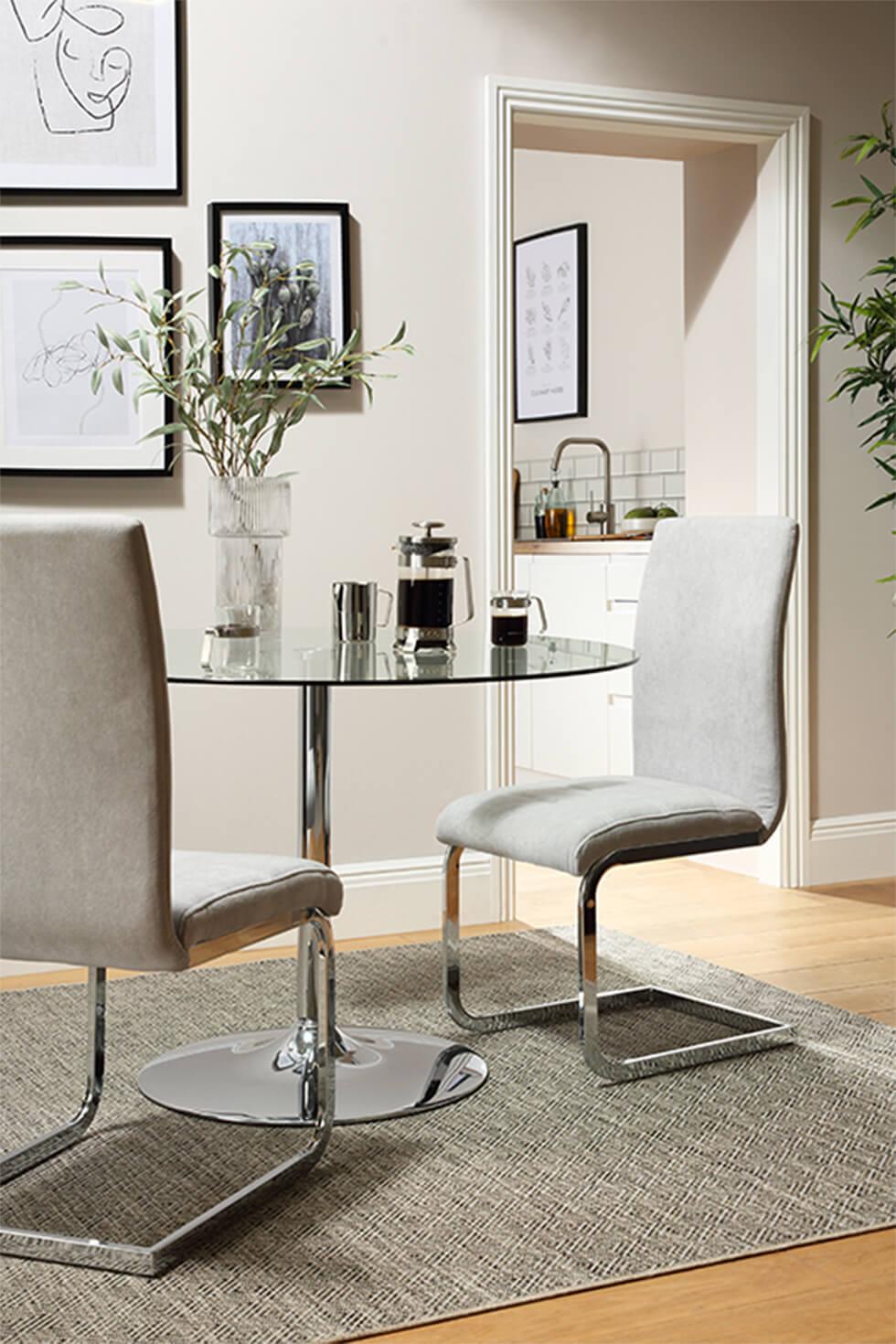 The first step in maximising your space is deciding what table shape is best for a small space. The easiest option here is to go for a round table, as it takes up less floor space and doesn't have any corners, meaning you can fit more people around a compact table. A pedestal table would be even better, as these have smaller footprints.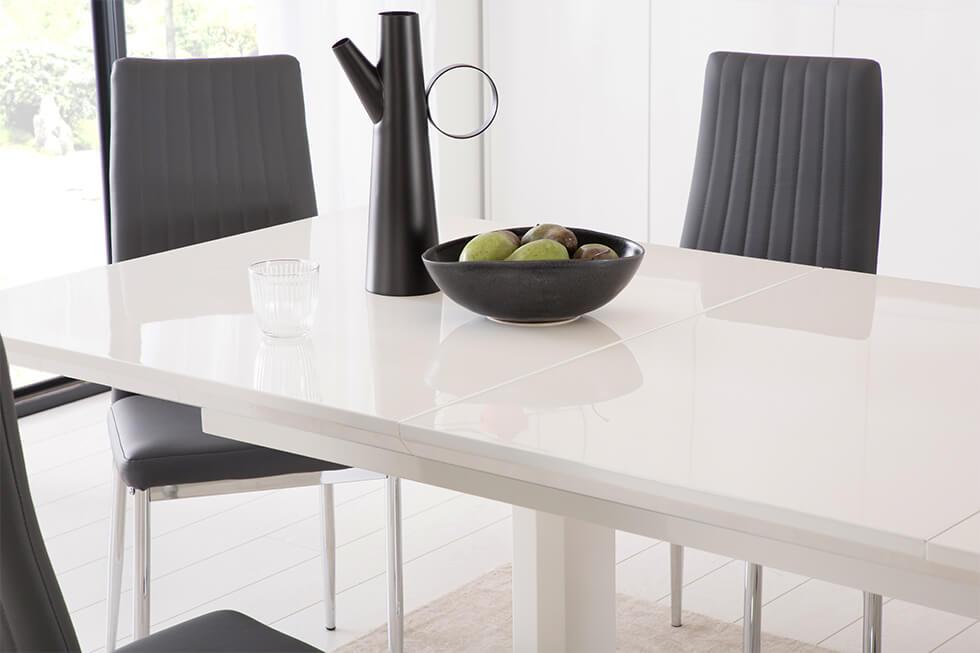 However, if you like to entertain, an extending dining table is the best choice as it's space saving for day to day use, but can rise to the occasion when you have guests.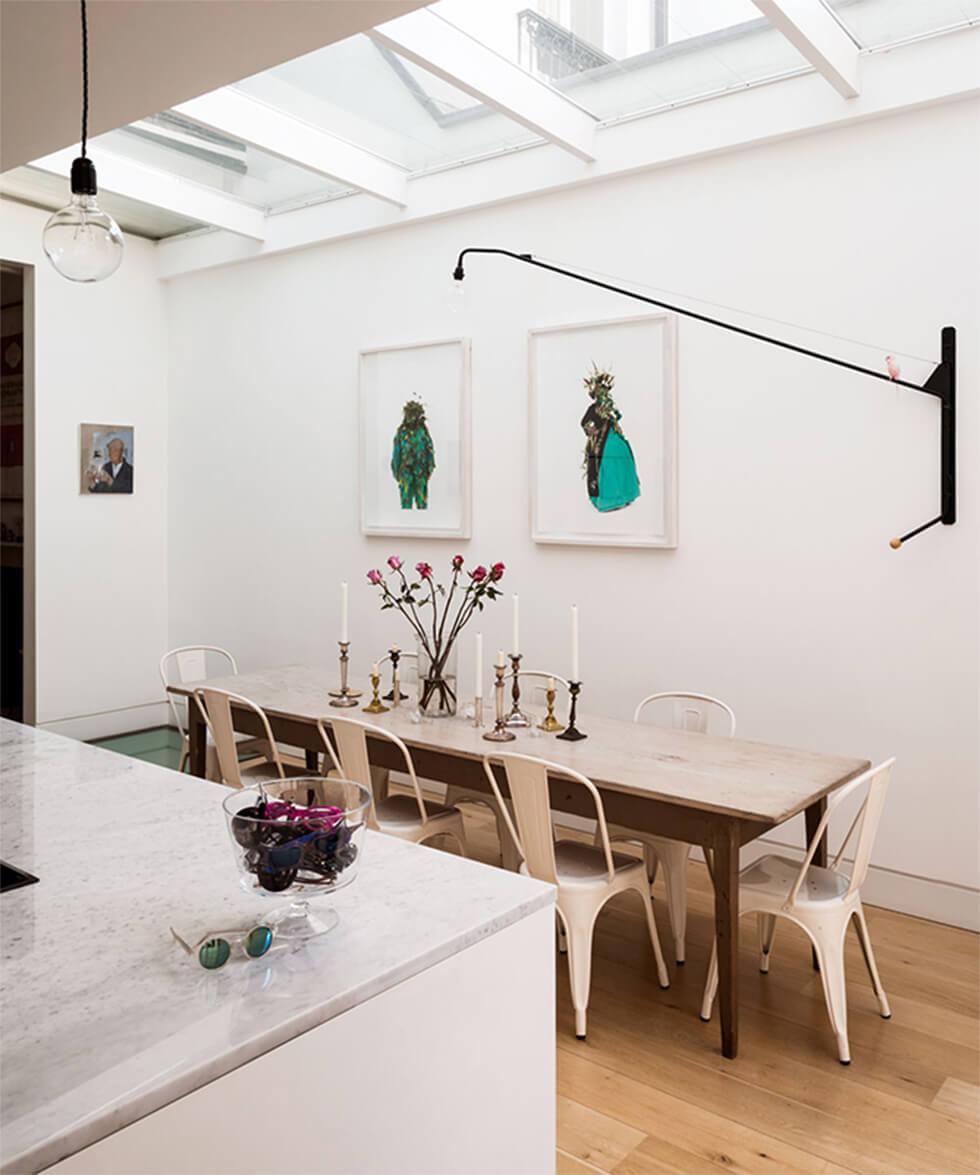 And finally, if you have a galley dining room, a narrow rectangular table might be a good choice as it will allow people to move in and out of their seats more easily. It's best to allow about 90cm between the table and the closest wall where possible, so it won't be a tight squeeze for your guests.
2. Next, focus on the chairs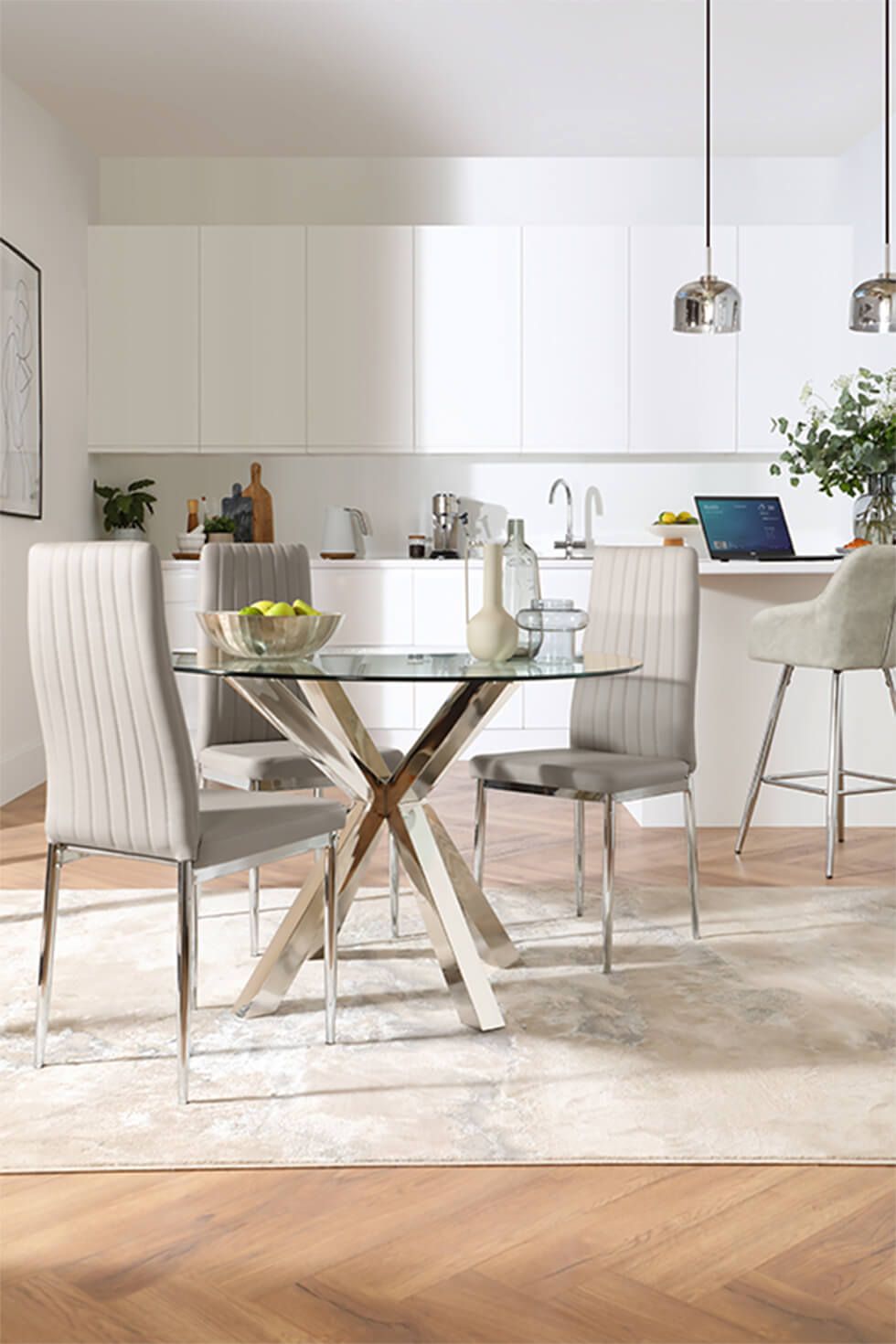 Once you've found the right table, it's all about figuring out how to maximise seats in a small dining room. First of all, look for chairs that have sleek, slender builds, and avoid armrests as they will significantly cut down on how many guests can be seated around a round dining table. If the chairs for extending tables can be stacked and stored, that's a bonus.
For long rectangular tables, benches are also a good option here – they allow for flexible seating for lots of guests, and slide completely under the table when not in use.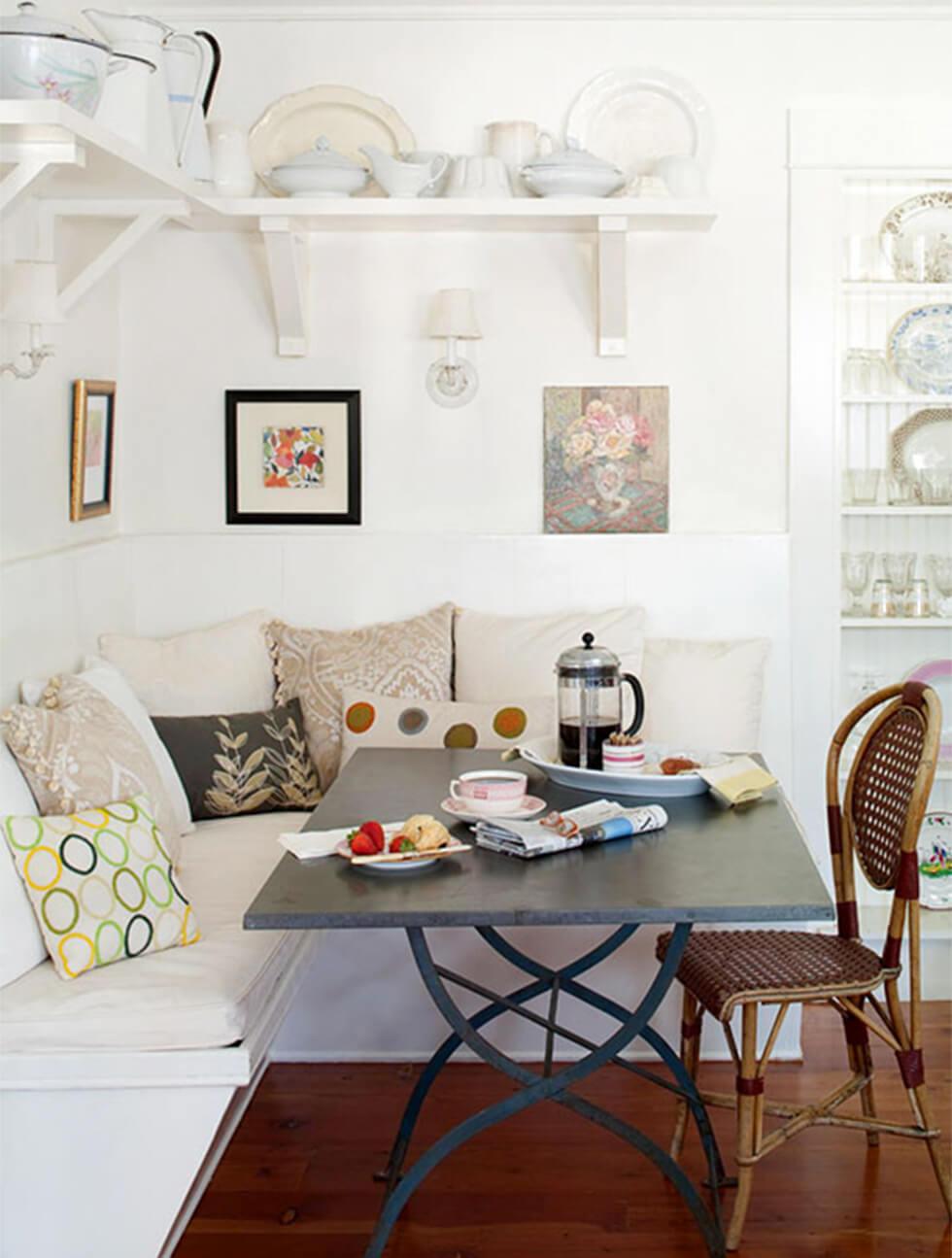 And if you have more budget to work with, a built-in banquette is a smart choice, especially if you're planning to place your dining area in a corner. Match the colour of built-in seating to your walls to allow it to blend in - and if possible, including drawers or cabinets beneath the seats will add storage and functionality to the space.
3. Work with what you have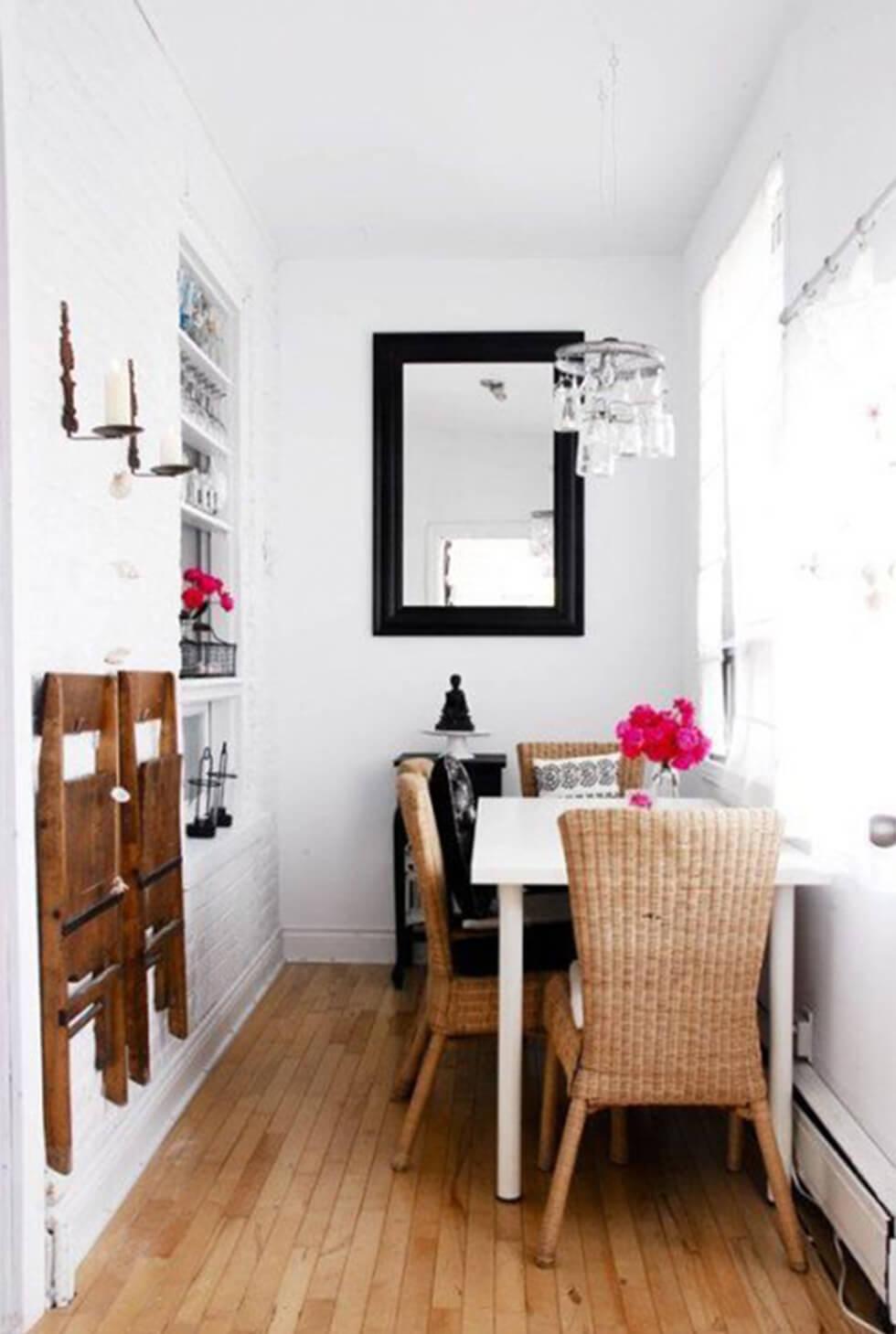 It's important to really assess the potential and strengths of your space. Place your dining furniture by the window to maximise the feeling of space at the table, taking advantage of natural light and the view outside.
On the other hand, if you don't have much room to manoeuvre, place your table against the wall to allow more space for people to move around your dining furniture. You can always pull your table away from the wall when you have guests to accommodate extra seats.
4. Keep your colour palette simple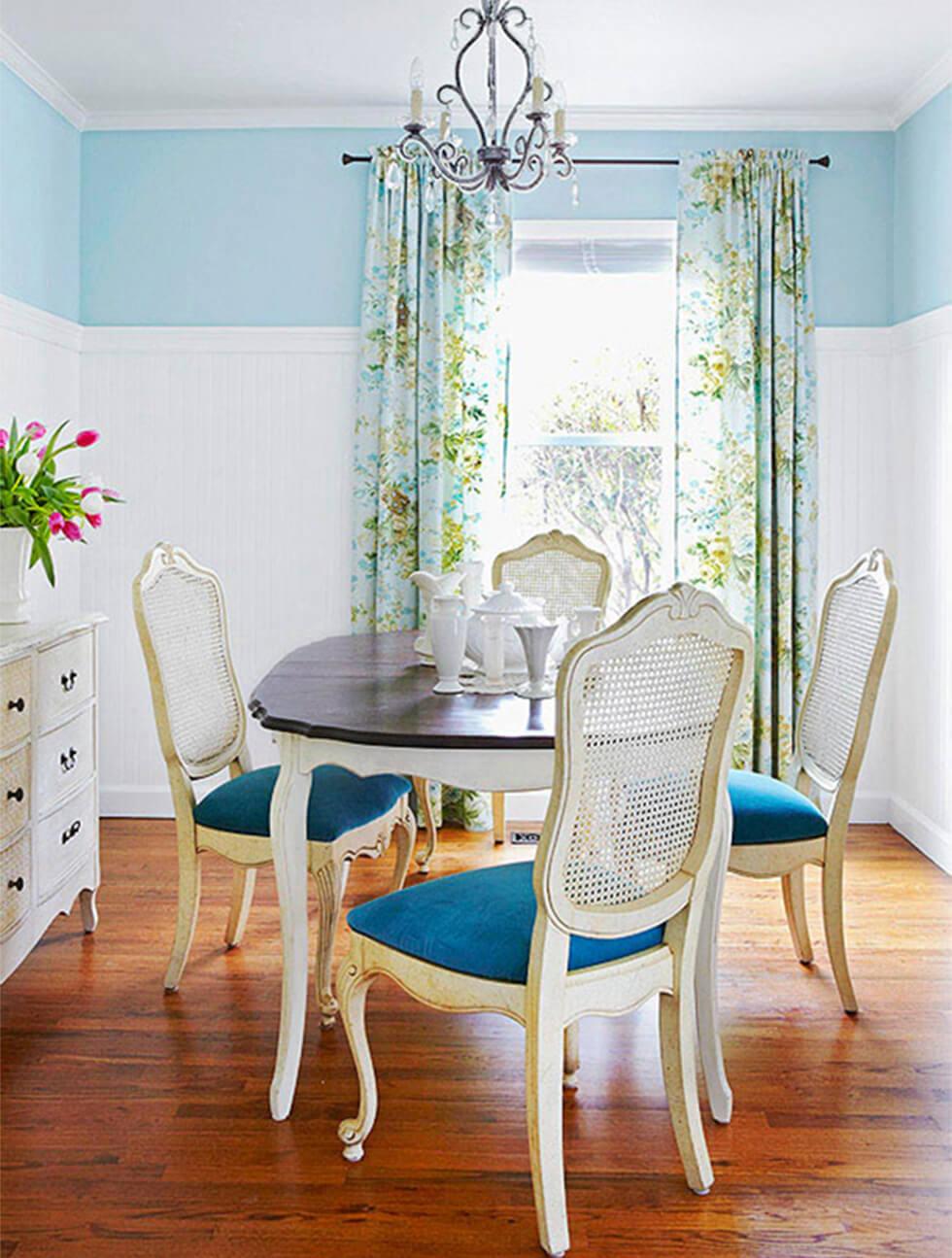 Colour can play a big role in making a small dining room look bigger. White and pastel tones are always a good choice, reflecting light and creating a fresh feel. They also serve as a good base to work from, as you can then use more vivid colours as accent shades.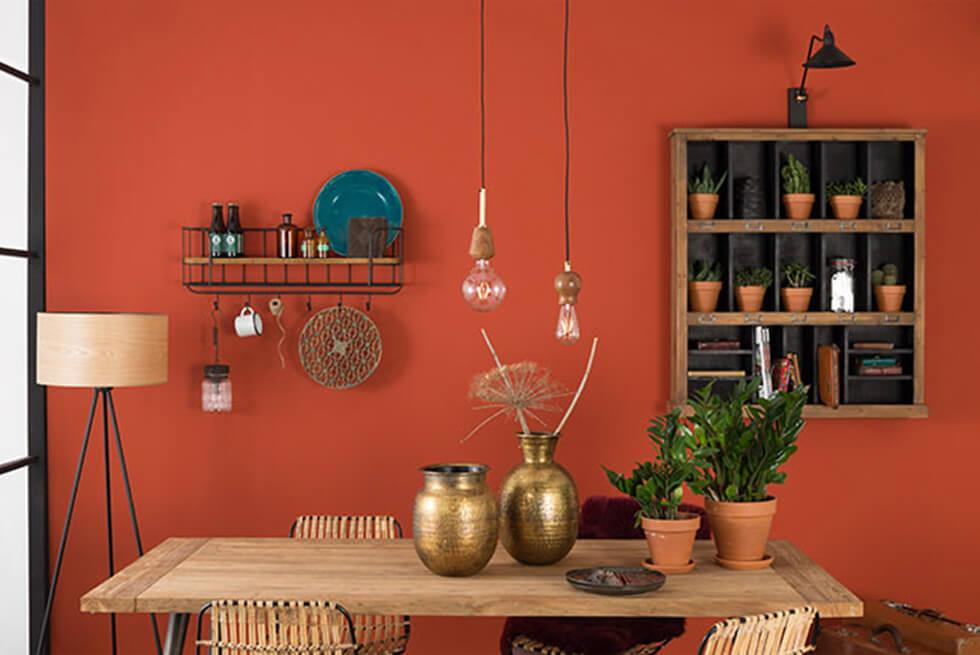 Strong colours can have a big impact and give character to a small dining space. A feature wall gives the impression of depth, and placing mirrors opposite windows will increase the sense of space and availability of natural light. But if you want to be bolder, warm tones like yellow, orange, and terracotta are perennial favourites for the warmth they add.
5. Go for mirrors and high gloss finishes
When it comes to decorating or furnishing a small dining space, look out for high gloss finishes, as these reflect more light, making the room look bigger and brighter. For instance, a glossy table and chrome legs add shine and to make the room feel airy and open.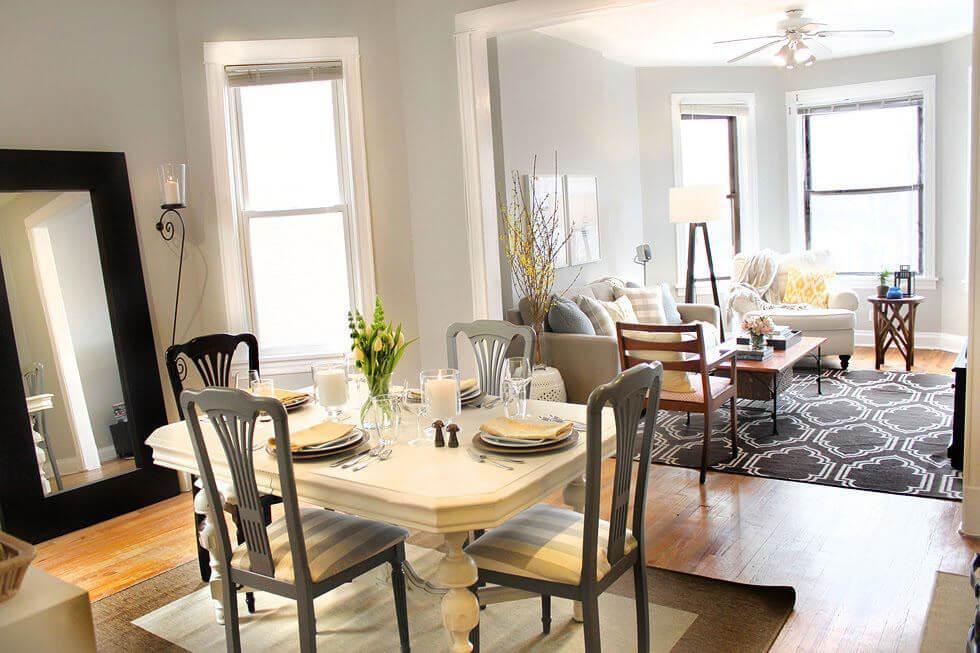 And of course, mirrors are a particularly good trick here, instantly opening up the room. Place your mirror directly opposite windows and entrances for maximum effect.
If you're decorating with high gloss and mirrors, play with contrast and pair these reflective surfaces with matte finishes and darker colours for a sophisticated and timeless aesthetic.
6. Play with scale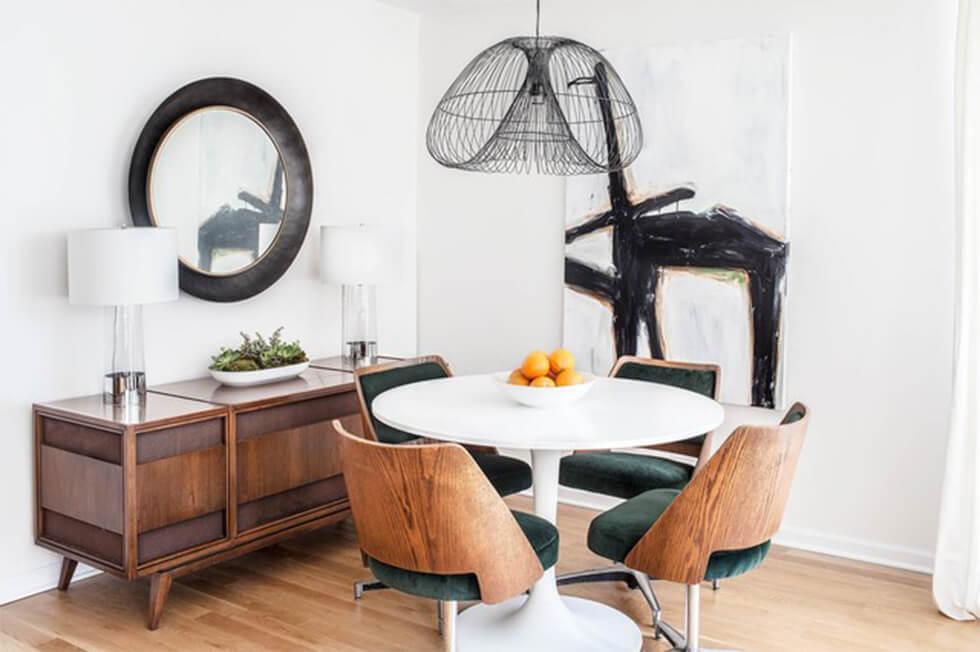 And while we're talking about contrast, that extends to other aspects of the room too. While the major pieces of furniture should ideally be minimal and simple, playing with scale and adding unique - even large and ornate - flourishes can actually help your room look bigger.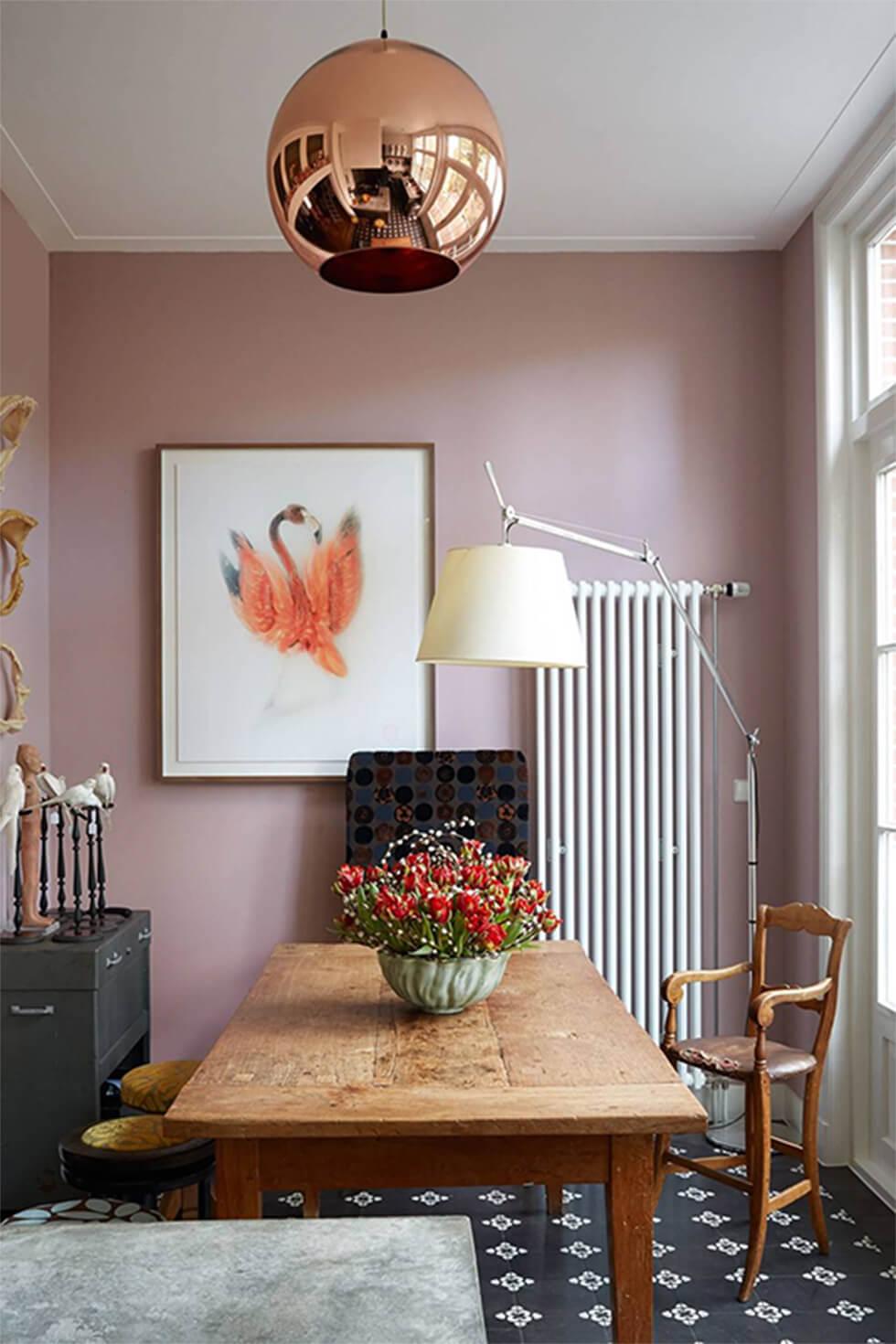 A large statement lampshade or pendant light provides a grand statement in the dining room, without taking up much-needed space. Try to hang these high enough to avoid them crowding the dining table and play with metallics or reflective finishes to increase the effect. Large-scale decorative art can do the same, making the room feel more expansive while also creating a point of focus.