A modern take on boho decor (and 5 easy ways to get the look!)
Love the bohemian style but looking for a modern take? Check out these tips.
Free-spirited, global and decidedly chic, bohemian inspired décor embraces comfort in an expressive and meaningful way. But its signature explosion of colours, patterns, and textures can seem a little overwhelming if you're not used to this style.
Enter modern boho as a fresh take on this playful trend. We've listed 5 easy design tips on how to deck out your home, but first...
What is modern boho style anyway?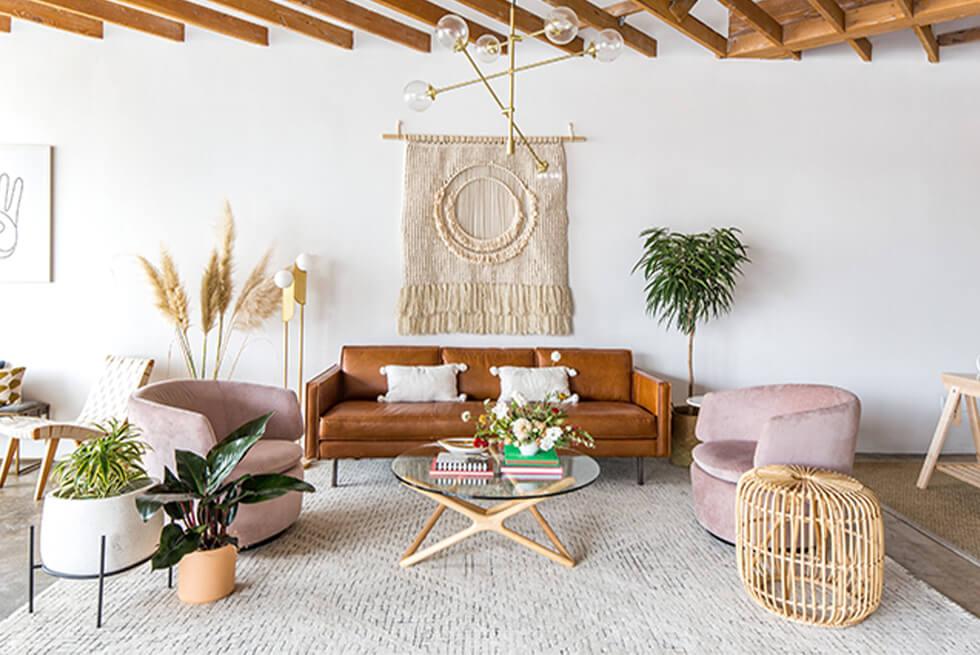 The bohemian interior style is unconventional, brimming with creativity and culture. There are colours and patterns, art and rugs - lots of layers and detail everywhere you look. Every decorative piece is intentional and tells a story, or exhibits part of the homeowner's personality. So then what is 'modern boho'?
A modern boho interior takes all the favourite features of original bohemian style, and presents them in a refreshed interpretation. An updated look in a soothing neutral palette, for instance, scores high for major kickback-and-relax vibes. If that sounds right up your alley, here are 5 style tips to create your own modern boho space.
1. Build your favourite palette of neutrals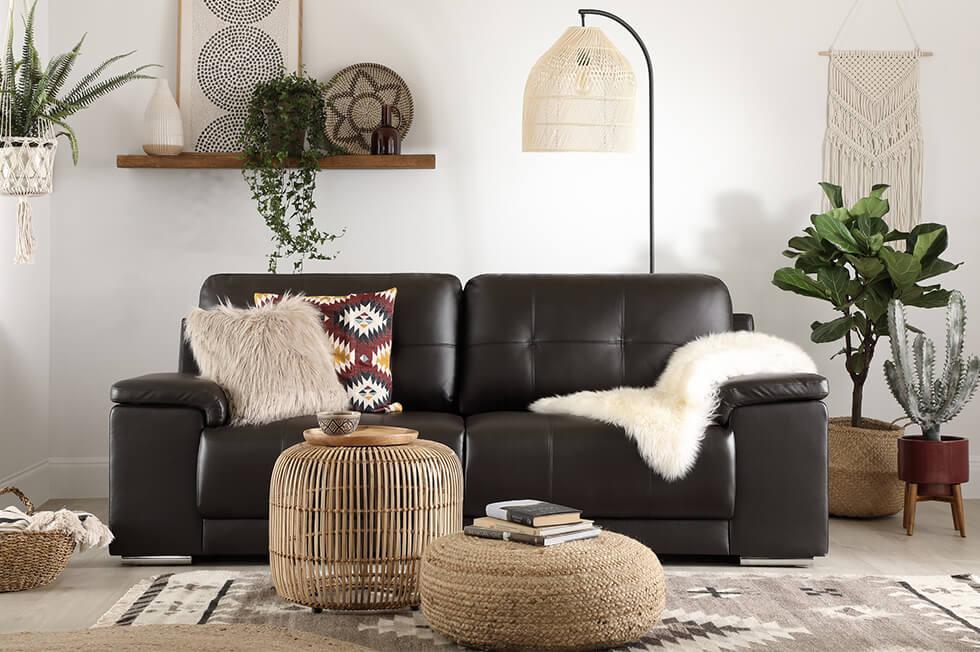 Full of eclectic personality, the key to taming boho style's wild mix of patterns and colours is to start with a calm, neutral palette. Experiment with favourites like whites, greys and browns, then add a bold neutral like black as a feature colour.
It might be helpful to start with a centrepiece like a simple black leather sofa, and layer softness throughout the room with natural materials and light neutral tones. The dark leather itself is a texture that brings a modern edge to the space while staying true to that casual, lived-in vibe that boho style is known for.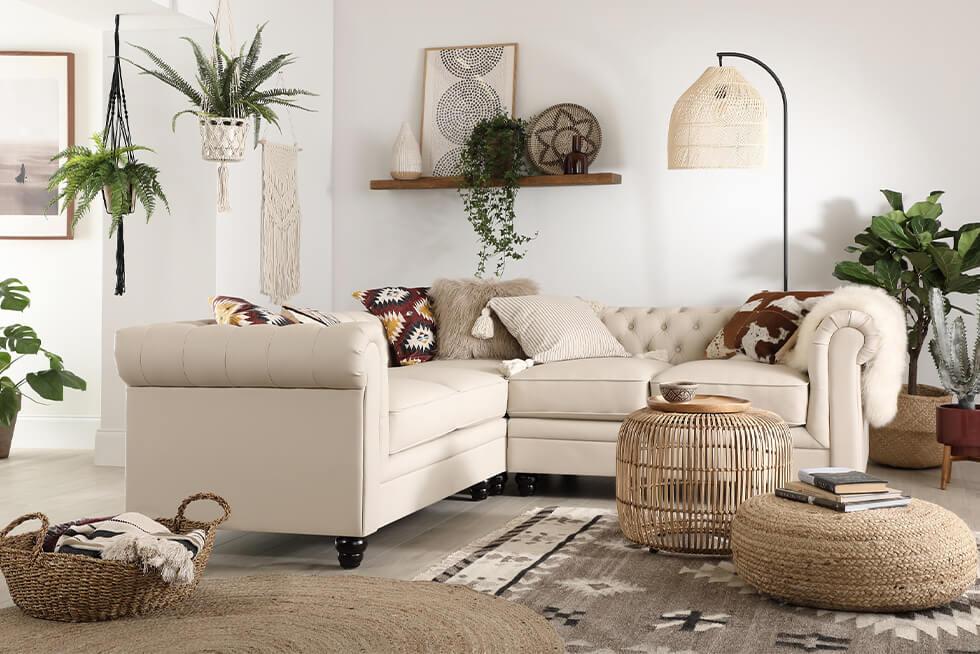 Alternatively, a lovely ivory sofa sets the tone for a charming classic meets modern space. Where a traditional bohemian design would see splashes of red, blue, green, and more being thrown together, a soothing light neutral setting is decidedly modern and fresh.The pared back environment presents a clean slate where a print artwork or geometric rug can be used to introduce subtle pops of colour.
2. Reach for plants and natural materials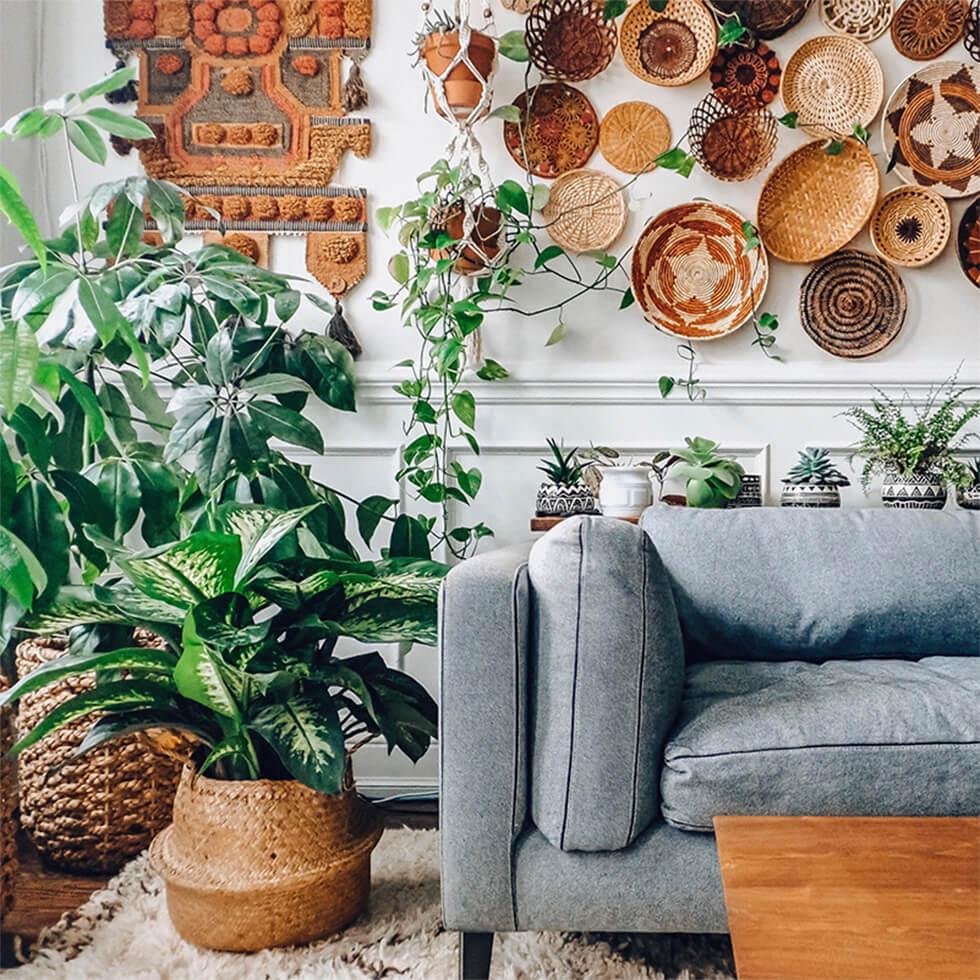 Another element that's key to the style is plants. Bring the outdoors in by adding greenery for freshness and a burst of life - trailing plants and creepers invite a little free-spirited wildness that complements a modern boho space. Additionally, natural materials like wood, ceramic and rattan exude warmth and are texturally rich. Seagrass planters and rattan artwork are great accessory choices for a bohemian interior. You could also learn how to DIY a modern tassel wall hanging as a crafty nod to the relaxed bohemian spirit.
3. Sunlight is the best light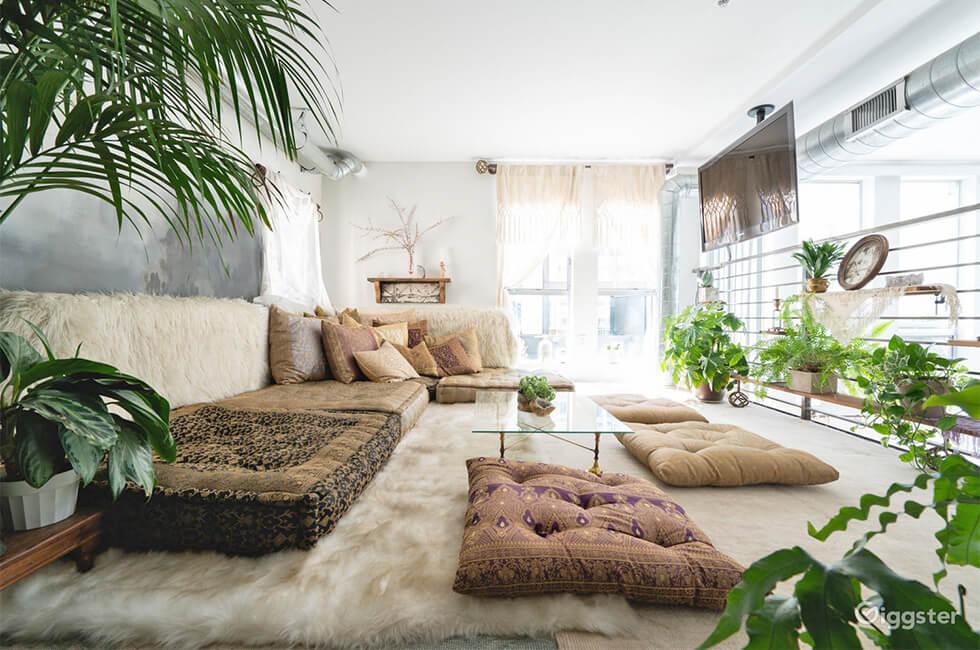 In the tranquil, natural setting that is a modern boho enclave, the sun is your best lighting option. It's important for all the plants you might have - keep sunlight requirement in mind when planning where to put them! And on the aesthetic front, natural daylight is a super stylish element. Its natural glow enhances little details like raw textures and surfaces, and casts a wonderful warmth on neutral tones.
Even when sunlight might be limited, look for artificial options that have the same hue as natural daylight. It's that sweet spot between warm and cool light that makes all the difference. An easy way is by mixing both hues throughout the home, and having dimmers so you can adjust their levels. Cooler hues are energising and great as functional lighting, while a warmer hue is more atmospheric, suitable as ambient lighting.
4. Don't be afraid to mix textures and prints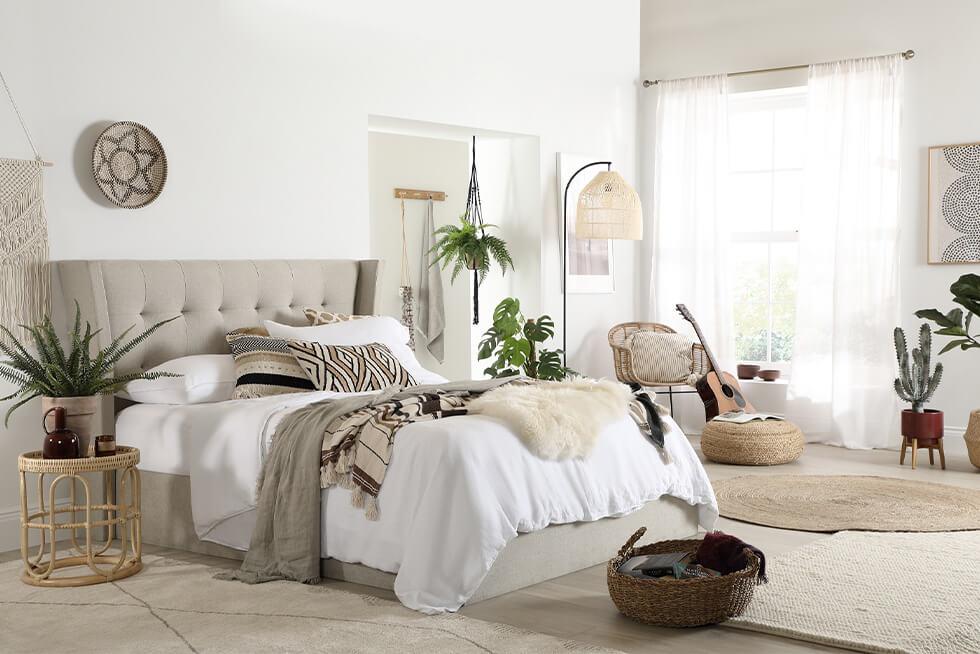 Textures and layers are an integral part of this interior trend, so don't be afraid to mix them up. In the bedroom, the focus should be to create a soothing, restful environment. Include a mix of soft materials like linen sheets, wool throws and faux fur rugs for warmth and cosiness.
Then, let prints and patterns do the talking as vivid colours take a back seat. Maintain the neutral palette but include pillows and throws in playful ethnic prints.
5. Put your personal treasures on display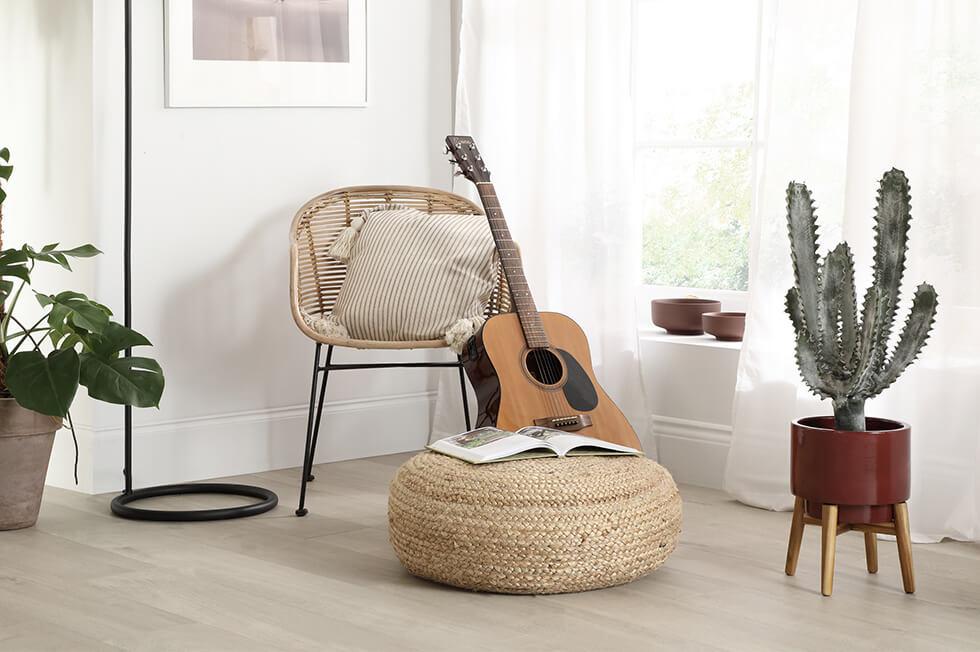 The bohemian interior style is a fun one that encourages artistic expression and decorating with personality. Showcase trinkets from an exotic flea market reminiscent of an enjoyable trip, or artwork bought at an antique store as great cultured talking points. Take the opportunity to show what sparks joy and is meaningful to you! If you love playing the guitar for instance, incorporate it into a cosy corner of your space. The modern boho style in calming neutrals is carefree and comfortable, yet soothing and natural - a sweet spot where calmness and creativity meet.