5 ways to decorate the home with pink
Inspiration on how to use multiple tones of pink in the home, starting from small touches like cushions to painting an entire room pink.
From a sweet peony blush to fierce and fabulous fuchsia, pink is a timeless colour that works well in most spaces. Add a dash of pink to the home for an instant update and burst of colour. Here are 5 quick tips to help you get started!
1. Find the right shade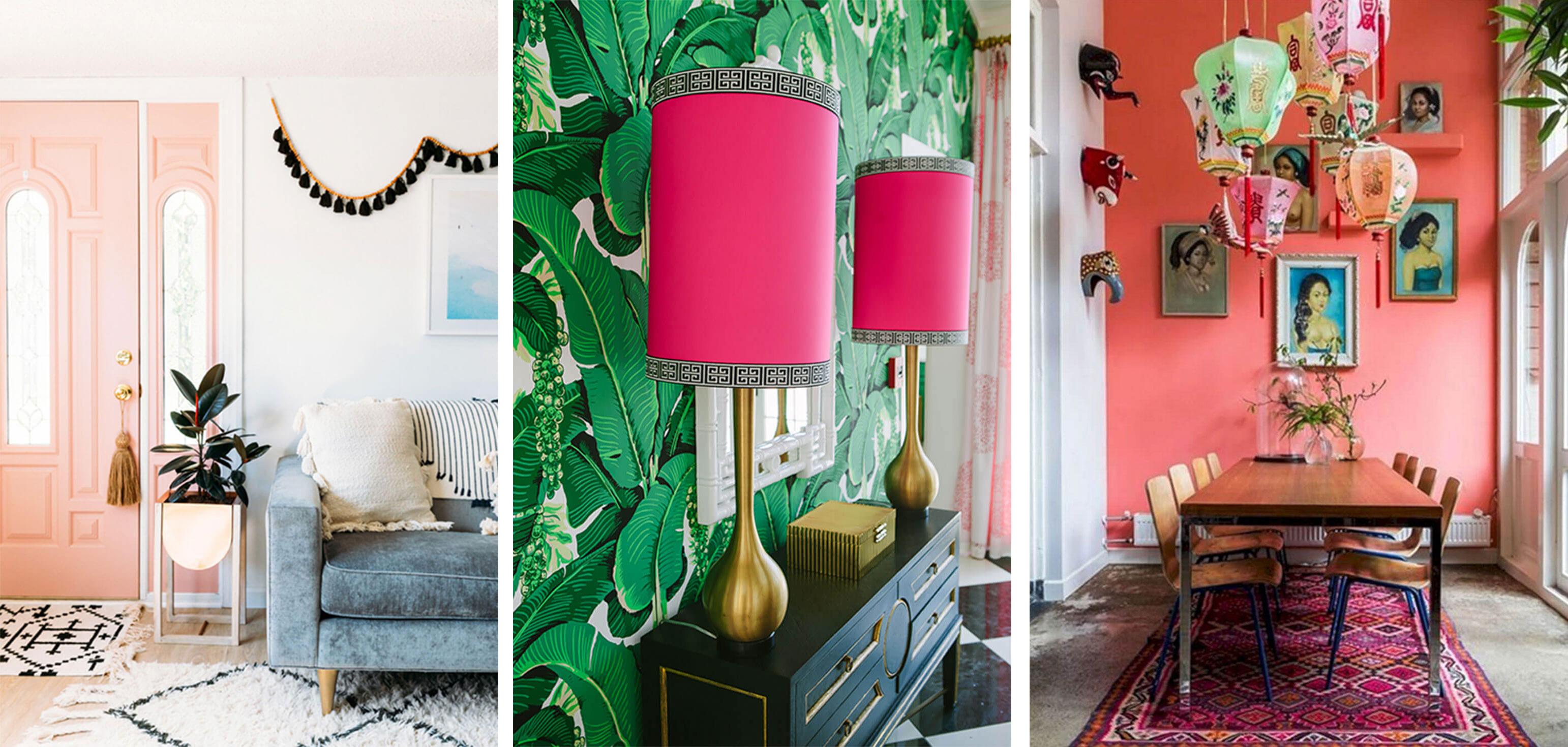 Different shades of pink do a great job of evoking different moods: from vibrant tropical holiday to a tranquil refuge at home, it all depends on the exact tone of pink you select. (For more on this, check out our colour guide to pink.) For a more understated feel, blush pink and mauve will do the trick, standing in for neutrals admirably, especially against the warmth of natural wood and taupe shades or even the stronger tones of navy blue and forest green. But if it's a bolder, stronger look you're after, then there's almost no end to delicious, bright tones of pink to choose from, such as fuchsias, peachy corals and hot pink. These shades would make a wonderful accent wall or feature piece within a room, and also play well with colours such as green and blue.
2. Consider colour pairings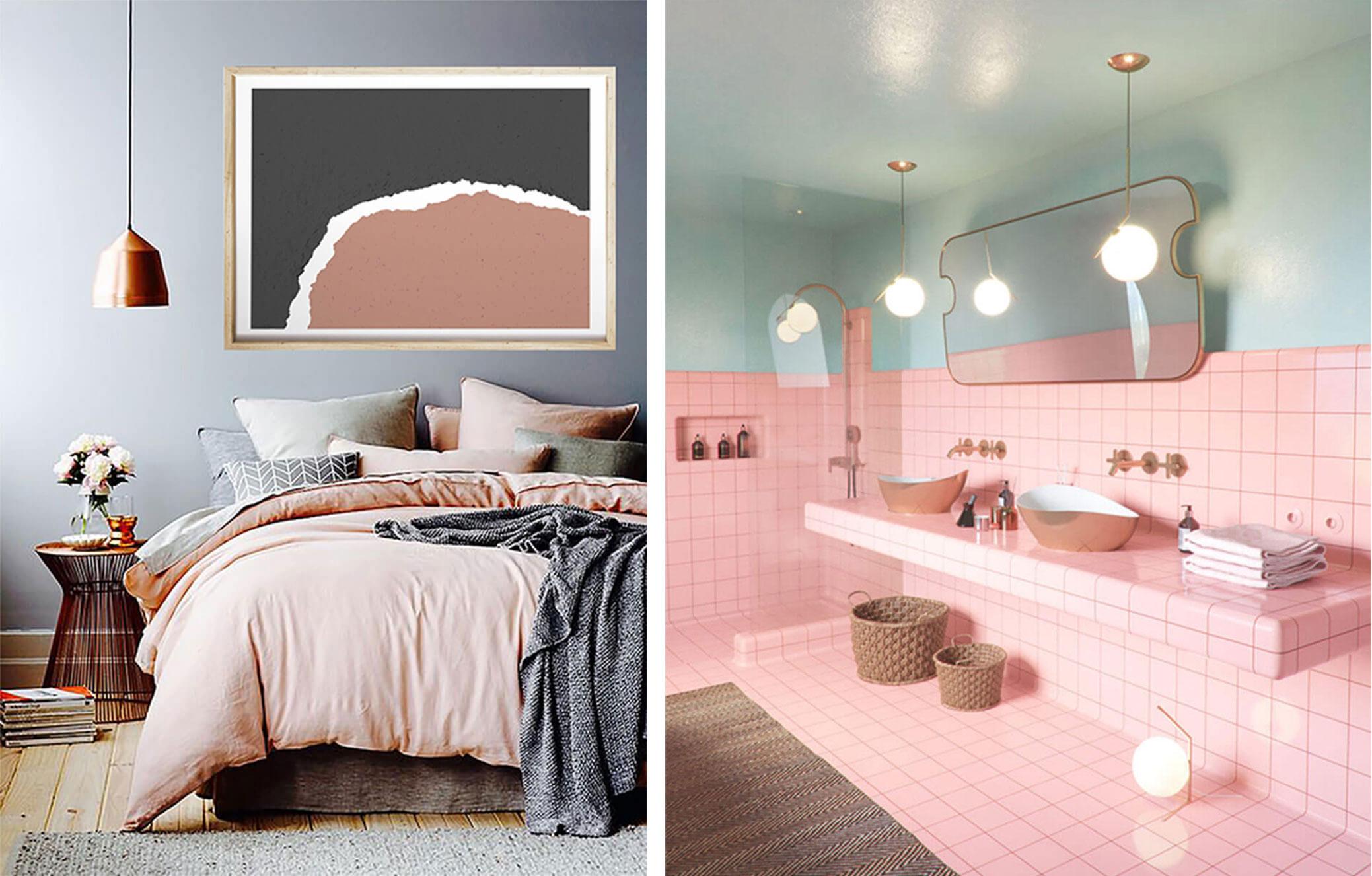 Light and airy, pastel pink works well to create a calm yet trendy space. A crowd favourite, pair pink and grey for a chic and elegant setting that's also soothing. Or go the trendy route by matching baby pink with mint green for serious style points. Add accessories with metallic finishes for depth (they help bounce light around) and a touch of luxe.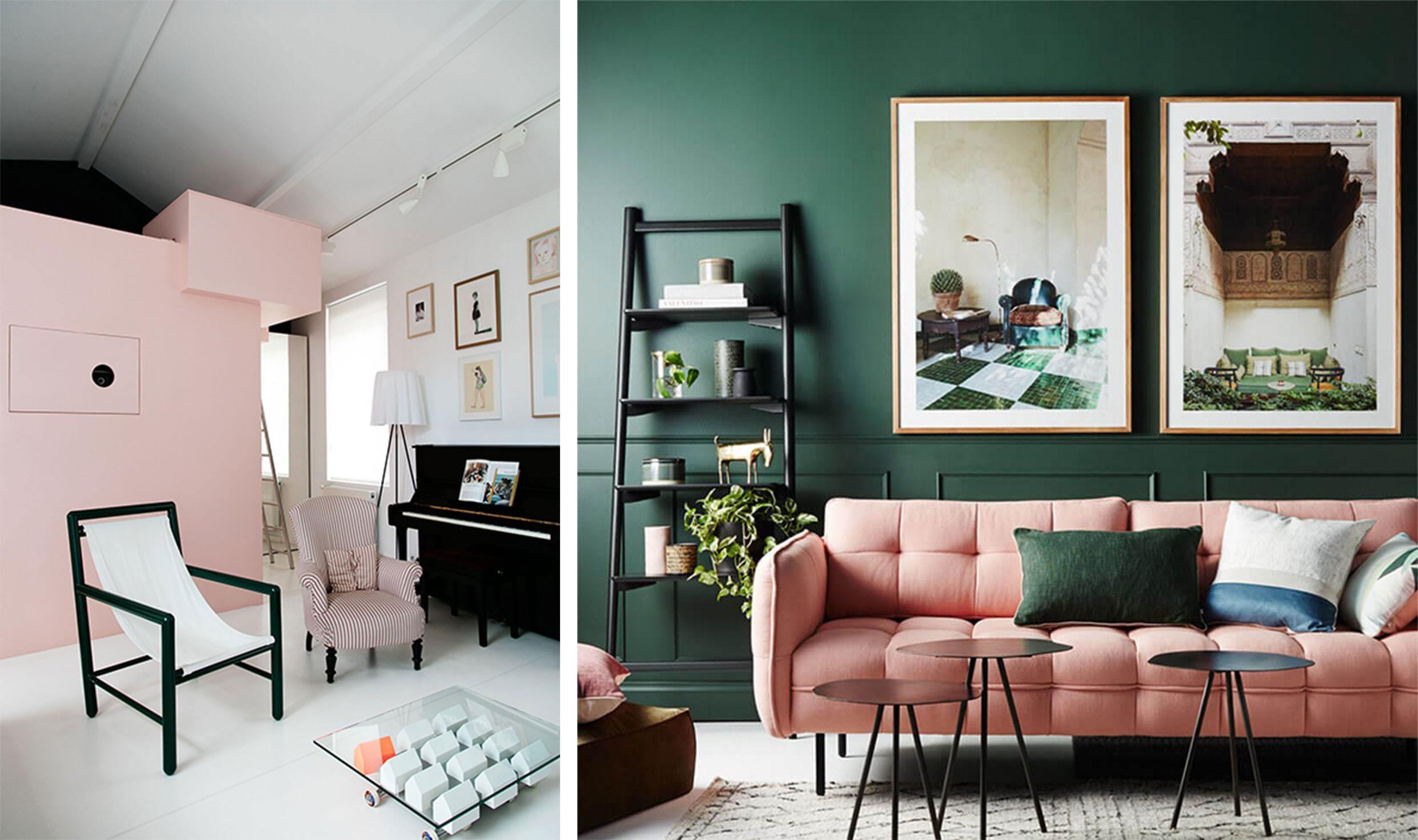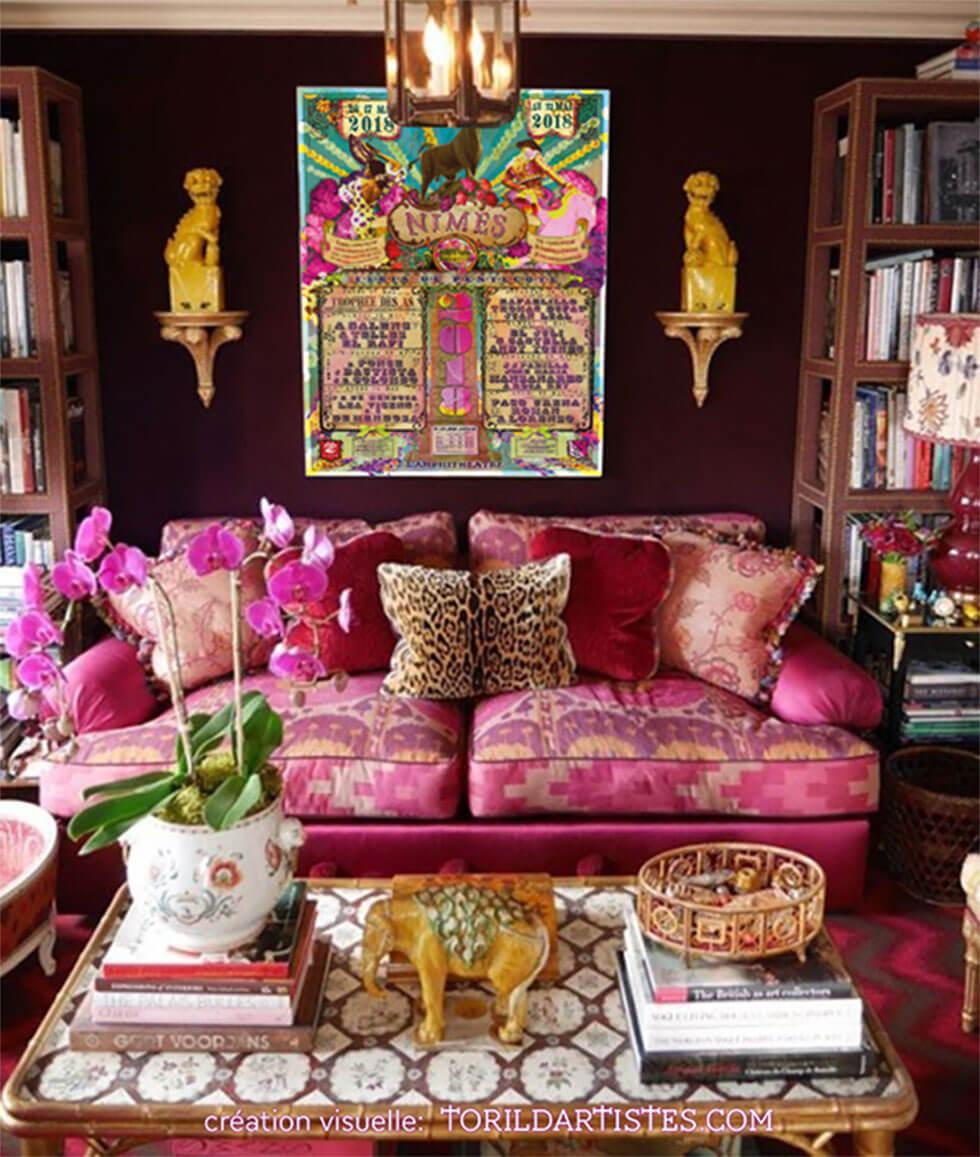 Pink also works great as a contrasting colour, bringing energy and playfulness to dark or light pairings. So try working with colours that aren't necessarily just white or grey – especially in a space with darker elements, or printed decor, pink can really hold its own as a punch of colour and contrast.
3. Start small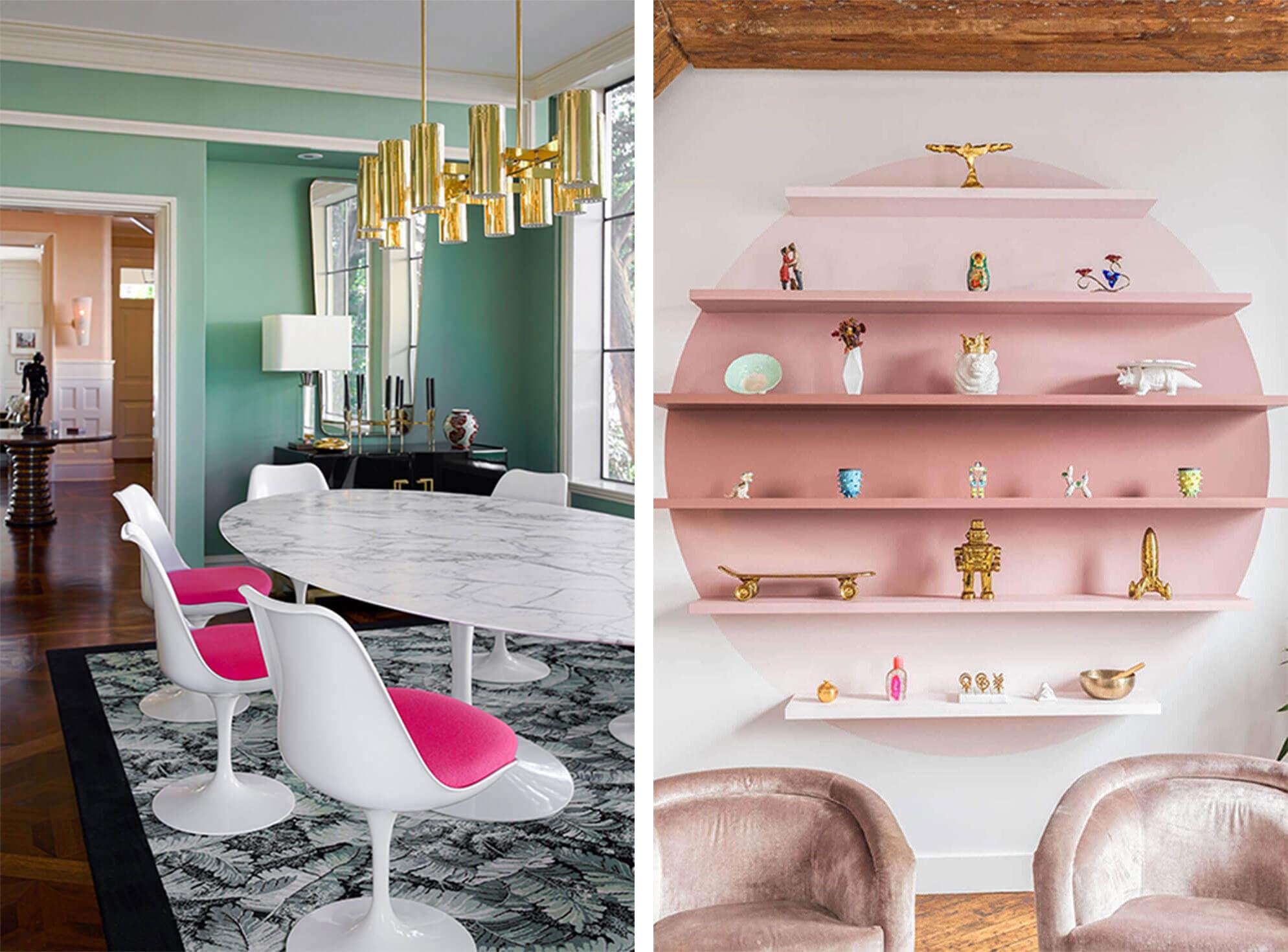 Because it can be such a distinctive, strong colour, if you'd like to incorporate pink into your home but fear that it will be overwhelming – utilise it in smaller doses. When using pink cushions, rugs, or decor such as prints and vases, you can easily move things around and keep your home looking fresh.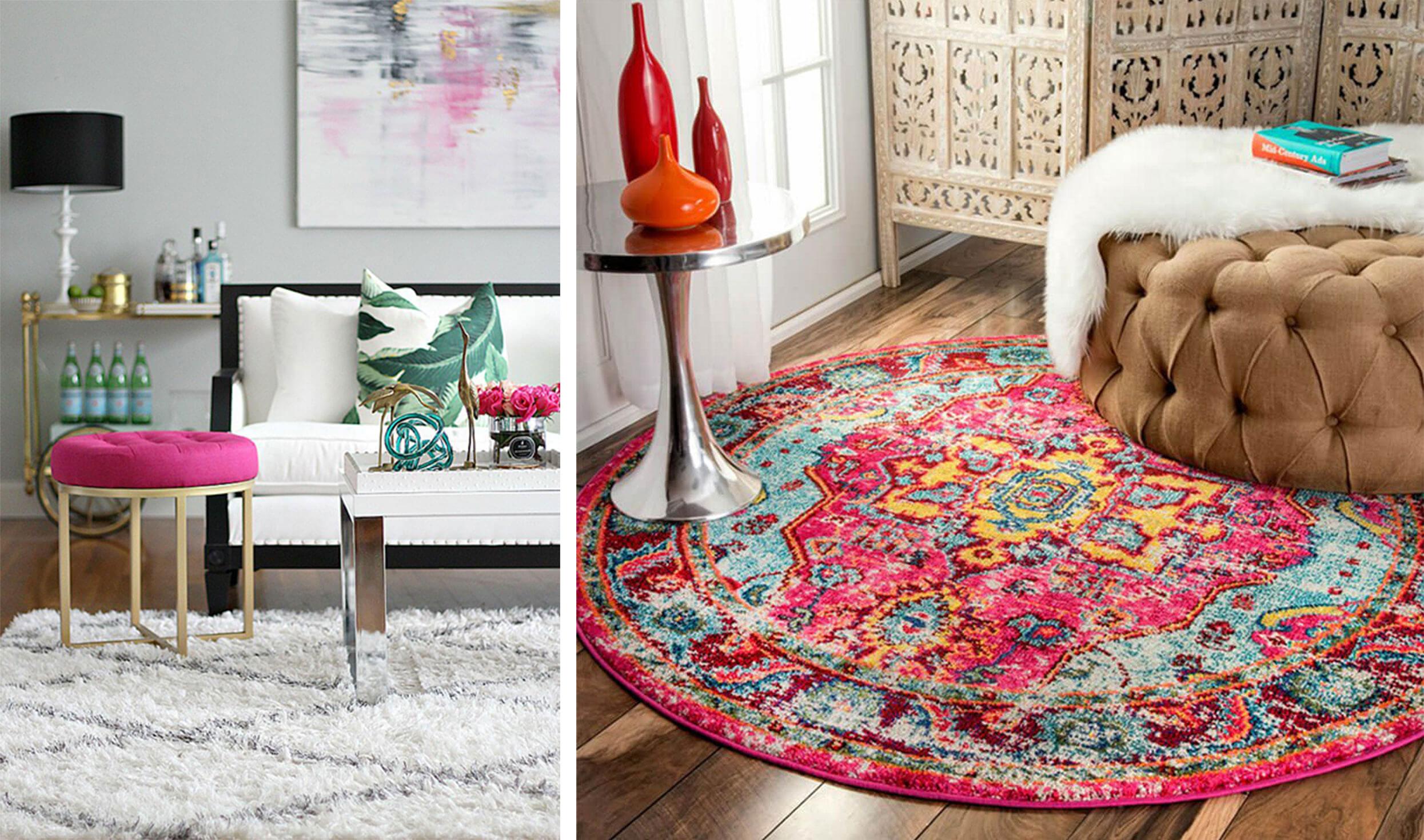 Here, the pink stool adds a hefty dose of fun to the space, brightening up the white sofa, and the dark tones of its black frame. Pink rugs are also a great option, pulling a room together with great panache while not being too much.
4. Conversely, go big
If you've always been a fan of pink – or we've sold you on the idea – go big! Pink sofas or chairs can be surprisingly versatile centrepieces to build on, and can completely impact the mood of your room. You could also choose to paint the walls pink instead, casting a soft, flattering light on the room, and then using furniture to ground the space. Both dark and light sofas would work here, with the latter anchoring the room, while the former would exude a dreamier touch.
5. Experiment, experiment, experiment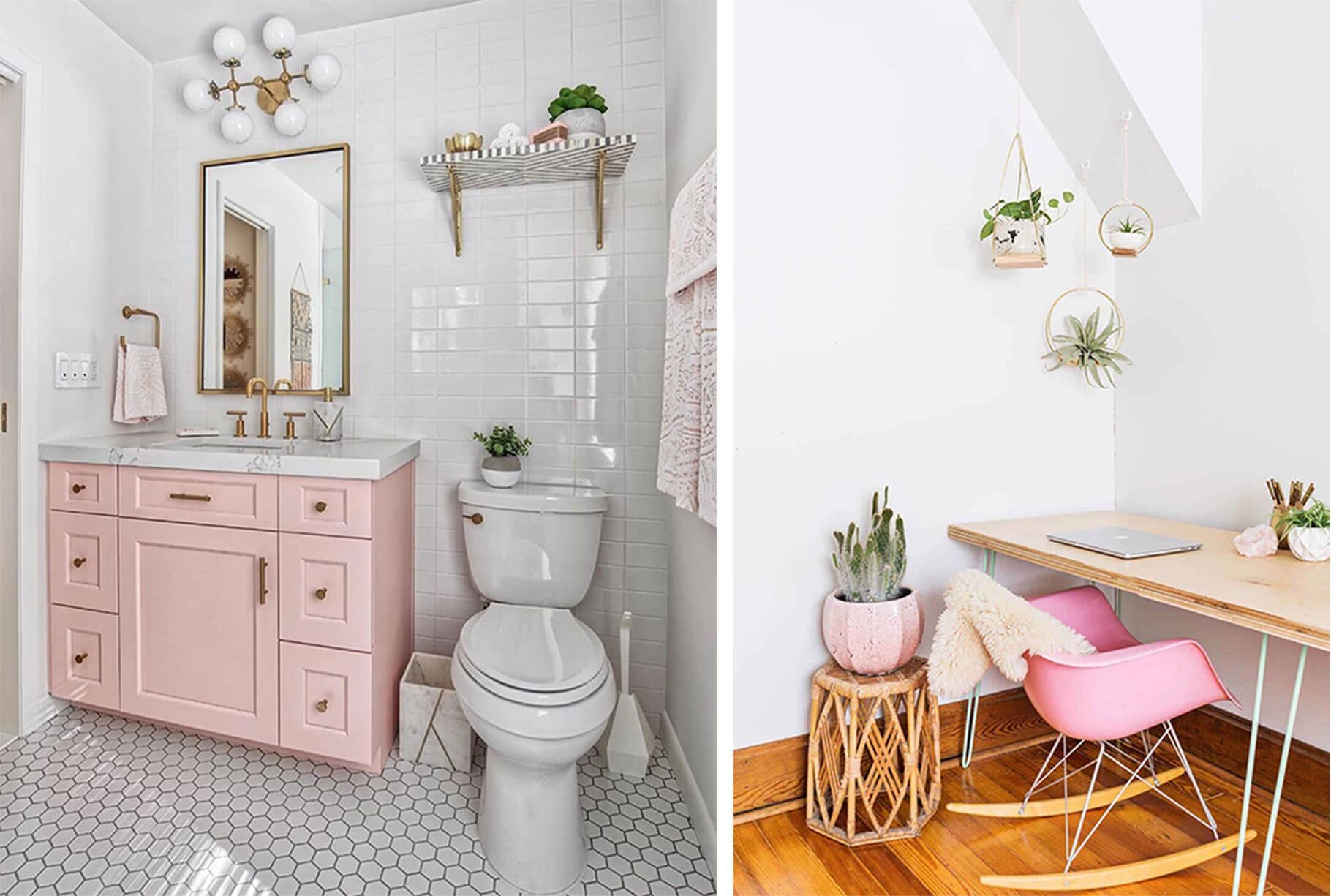 Of course, there's really no right or wrong here – it's your house, and it's your design rules! Play around, and find what works for you. But if we could make a final recommendation, we'd suggest that if you're new to pink or to using colour, there are a few spaces in your home that would make ideal testing grounds.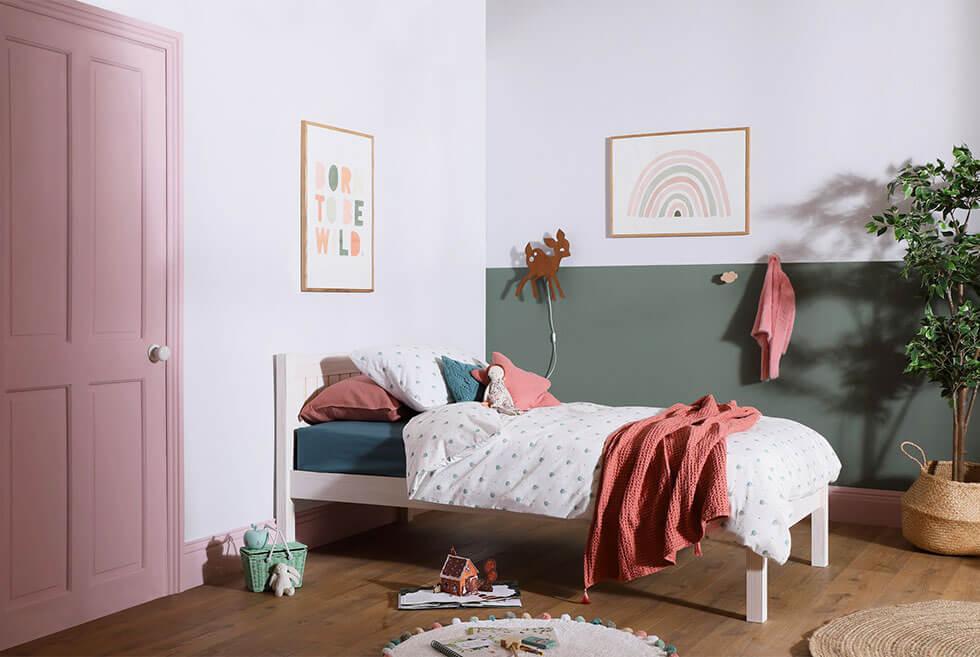 If you've a home office, that would be a great place to start, or put some energy into prettying up the guest room (no one ever needs to know it was an experiment).