In the world of interior design, the term 'modern' refers to the mid-century modern era of artsy, Great Gatsby-esque furniture and bold wall colours.
Now, however, 'modern' and 'contemporary' are used interchangeably to describe a style that's current and updated. So how exactly does one decorate a modern or contemporary space? Read on for our 5 easy tips below.
A modern living room is clutter-free with clean lines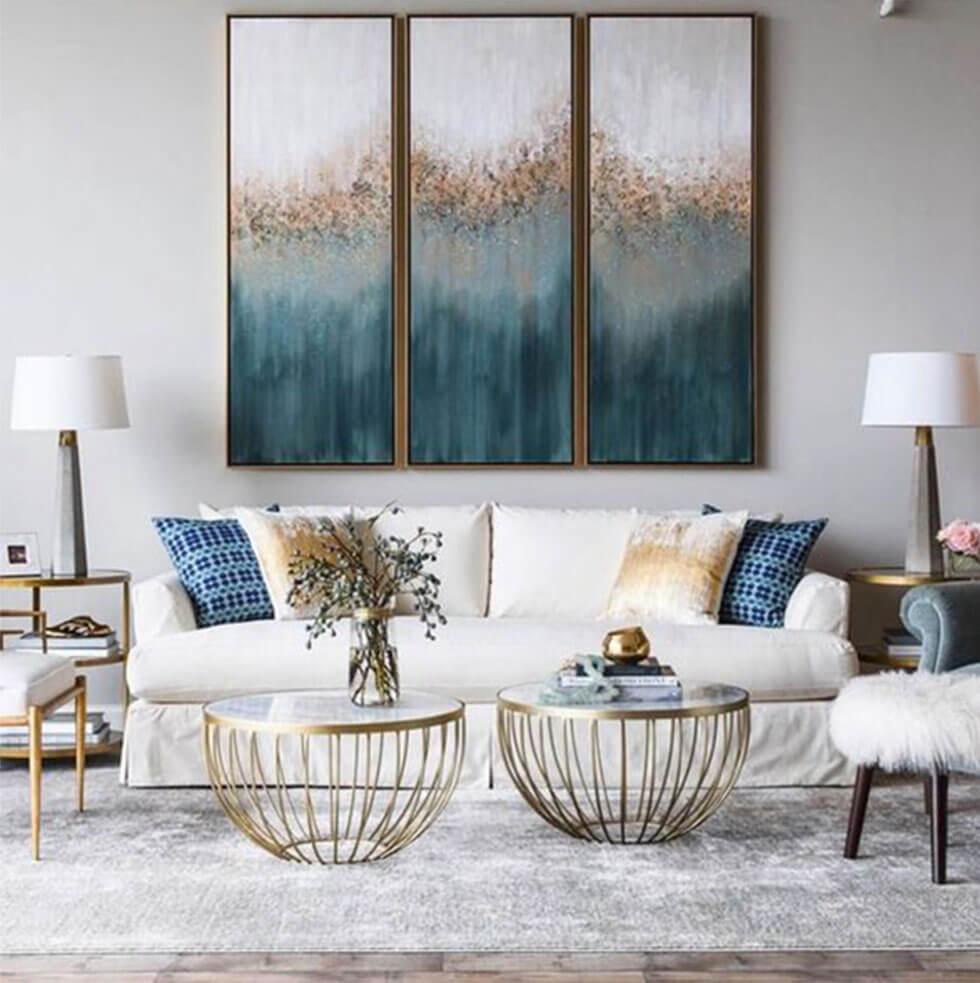 Modern interiors feature clean lines, clear surfaces, and a more pronounced use of organic materials. The spaces are fresh, breathable and an absolute delight to be in. Given the current trend of not over-decorating (it's an art!), modern living rooms are also stylish, yet relaxing and inviting.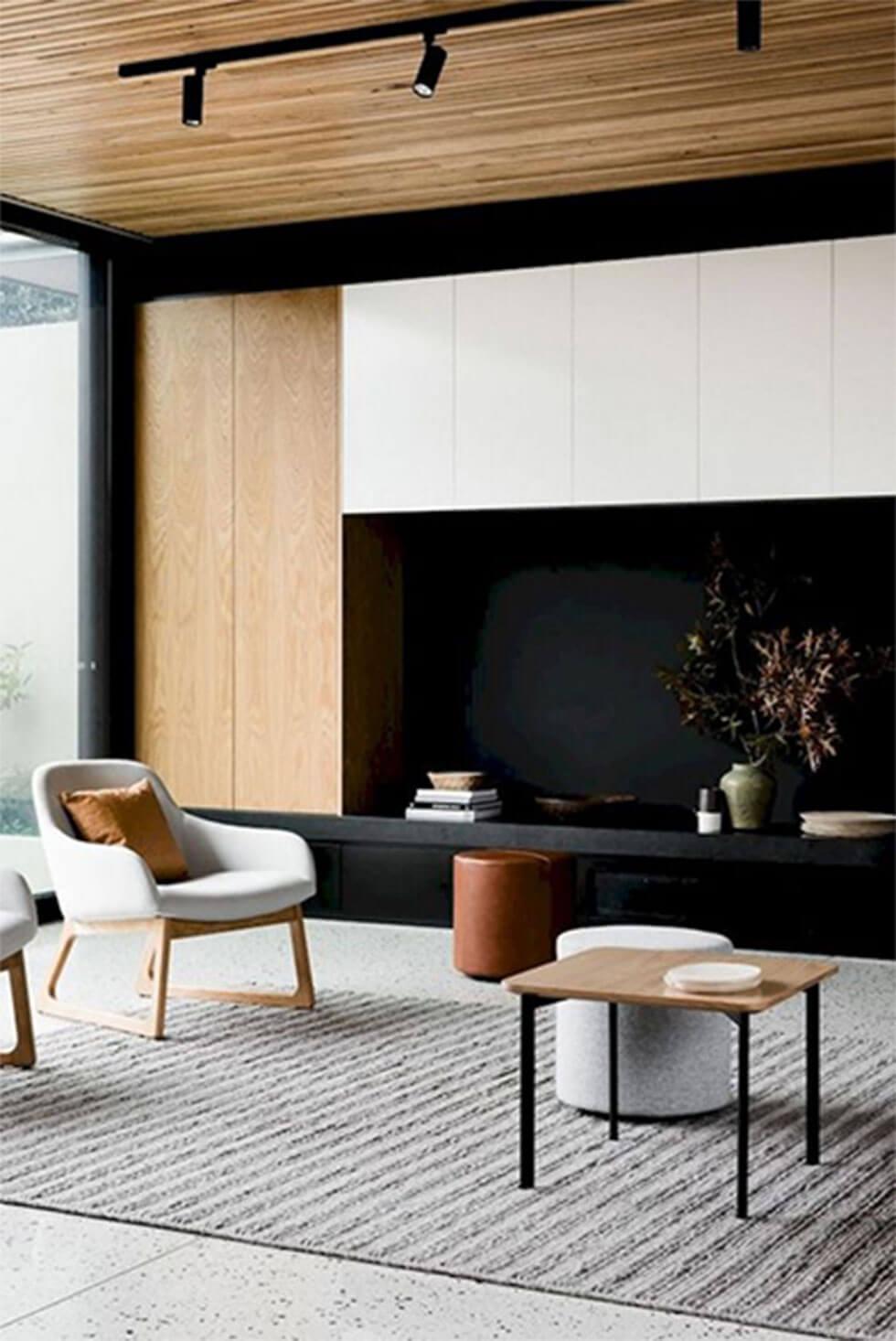 Contemporary furniture with thin legs help with the visual flow of the room; the more floor space that's visible, the more spacious the room feels. As for other elements like an entertainment centre, standing lamp or floor-to-ceiling cabinets, select those that feature clean and simple lines for a calming effect. In the same tune, surfaces should be free from clutter.
Experiment with neutral walls and pops of bright colour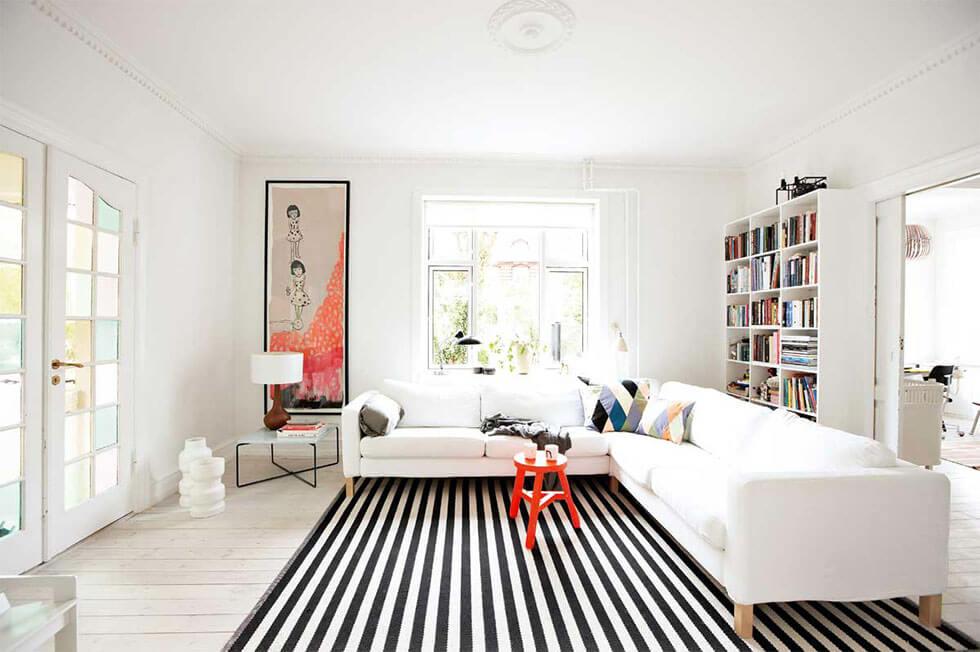 Quick and relatively inexpensive, painting your living room walls provides instant gratification and maximum effect. However, if the thought of stripping paint off and putting on a new layer makes you nervous (or your rental doesn't allow it), wallpaper is a great option. They come in a plethora of colours and it's also a stress-free way to experiment with patterns or colour-blocking.
Grey, coral, earthy tones like mustard and rust, and even good ol' white, work well as a base colour for a modern living room. It's a good idea to start with the wall colour when designing a modern living room since it sets the tone for what's to come. A cool grey is great for a modern coastal interior, for instance, while sticking to a bright off-white is perfect for a minimalist Scandi vibe.
Decorate mindfully with the 60-30-10 colour rule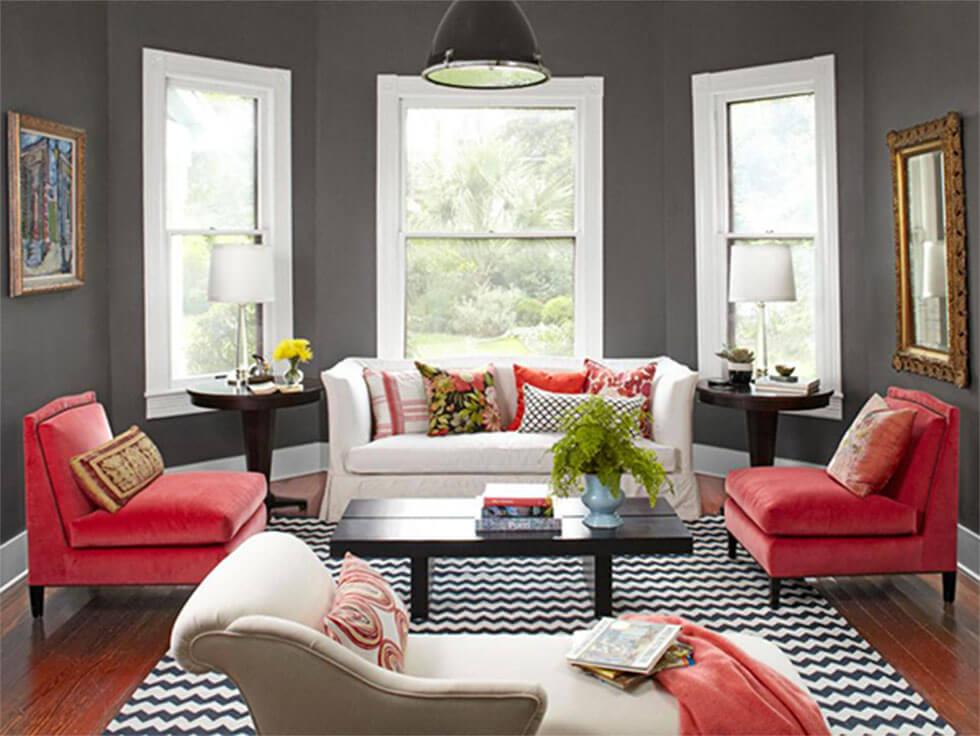 Colours can make or break a space when it comes to interior design. So here's a failsafe tip on how to plan your palette just right - the 60-30-10 colour rule. The main colour should take up 60% of the room and anchor the space, setting the tone for what's to come. Typically, this would include the walls, a large area rug, or a prominent piece of furniture.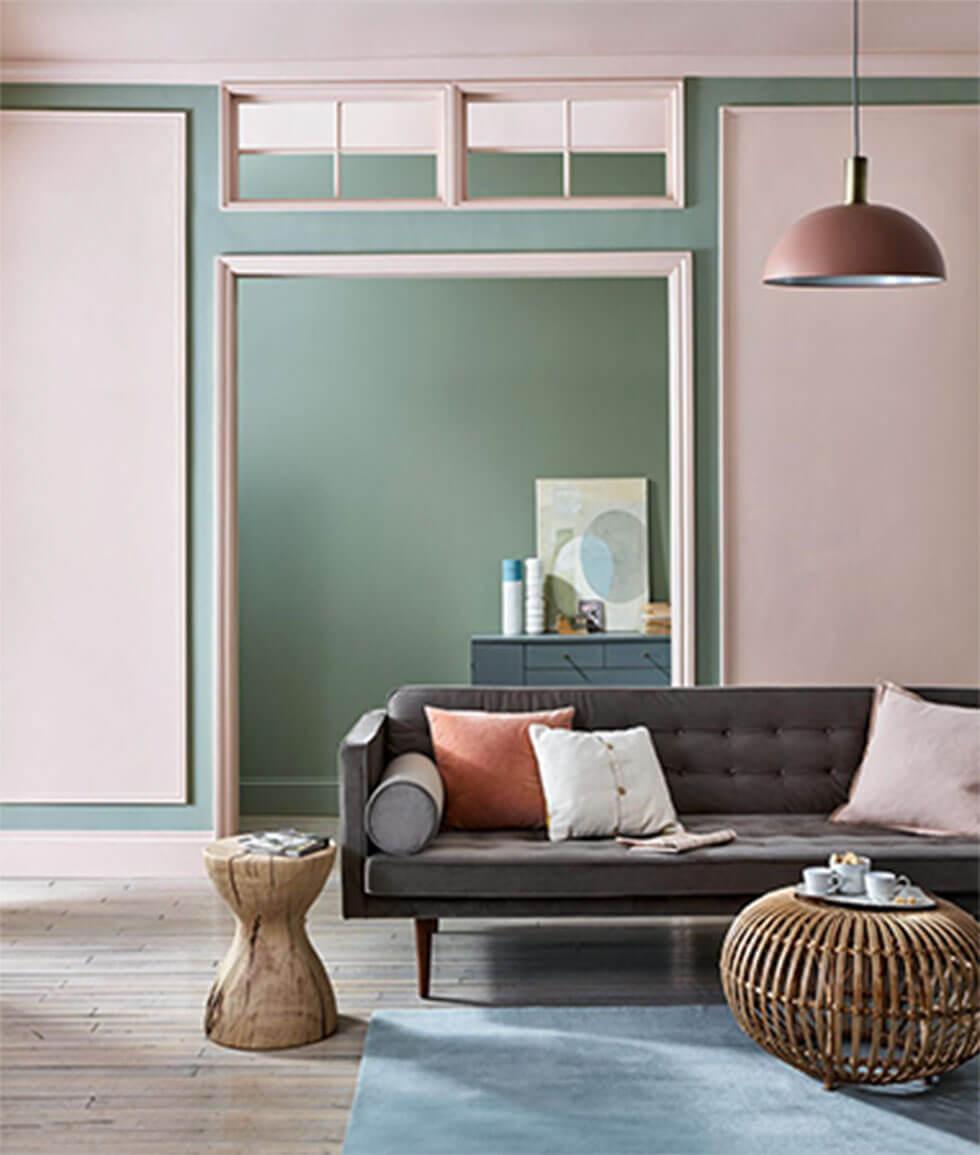 Then, bring in a secondary shade for visual interest and contrast, and limit it to 30% of the space. Add this colour with curtains or additional furniture like ottomans and coffee tables. The remaining 10% would be your chosen accent colour that 'pops' in contrast to everything else. Playful pillows, metallic planters, or bold artwork are some 10% options.
Handpick a timeless sofa that will go a long way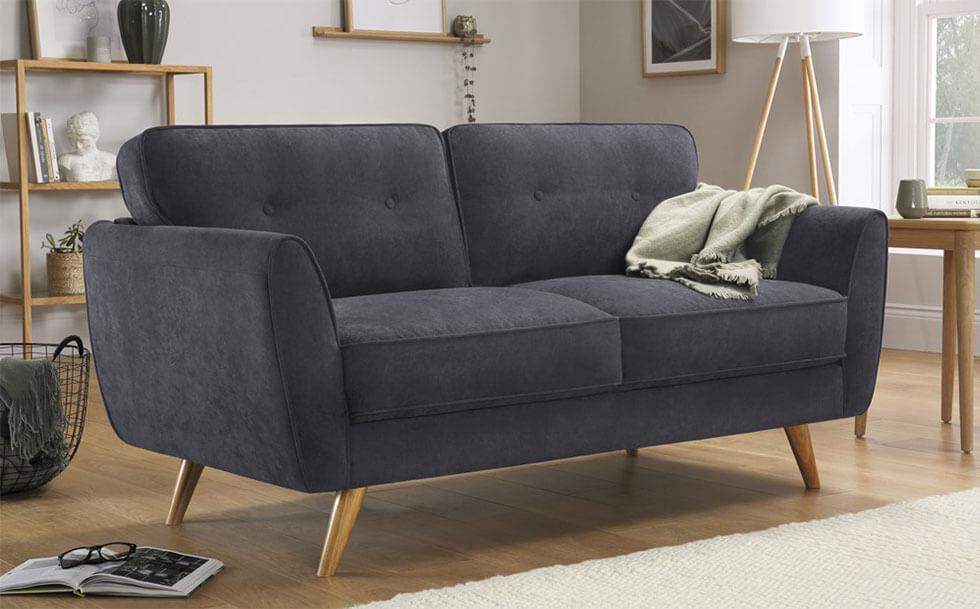 Moving on to what's inside a living room, invest in a hard wearing centrepiece like a sofa set that anchors the room. The key is to select one that's timeless. Look out for sofas that have sleek silhouettes and clean, structured lines for a contemporary feel.
And when it comes to colour, you can never go wrong with neutrals, black, or white. A stylish neutral sofa can easily be dressed up with pillows, an area rug, or by introducing a fresh wall colour.
Use metallics to brighten up a room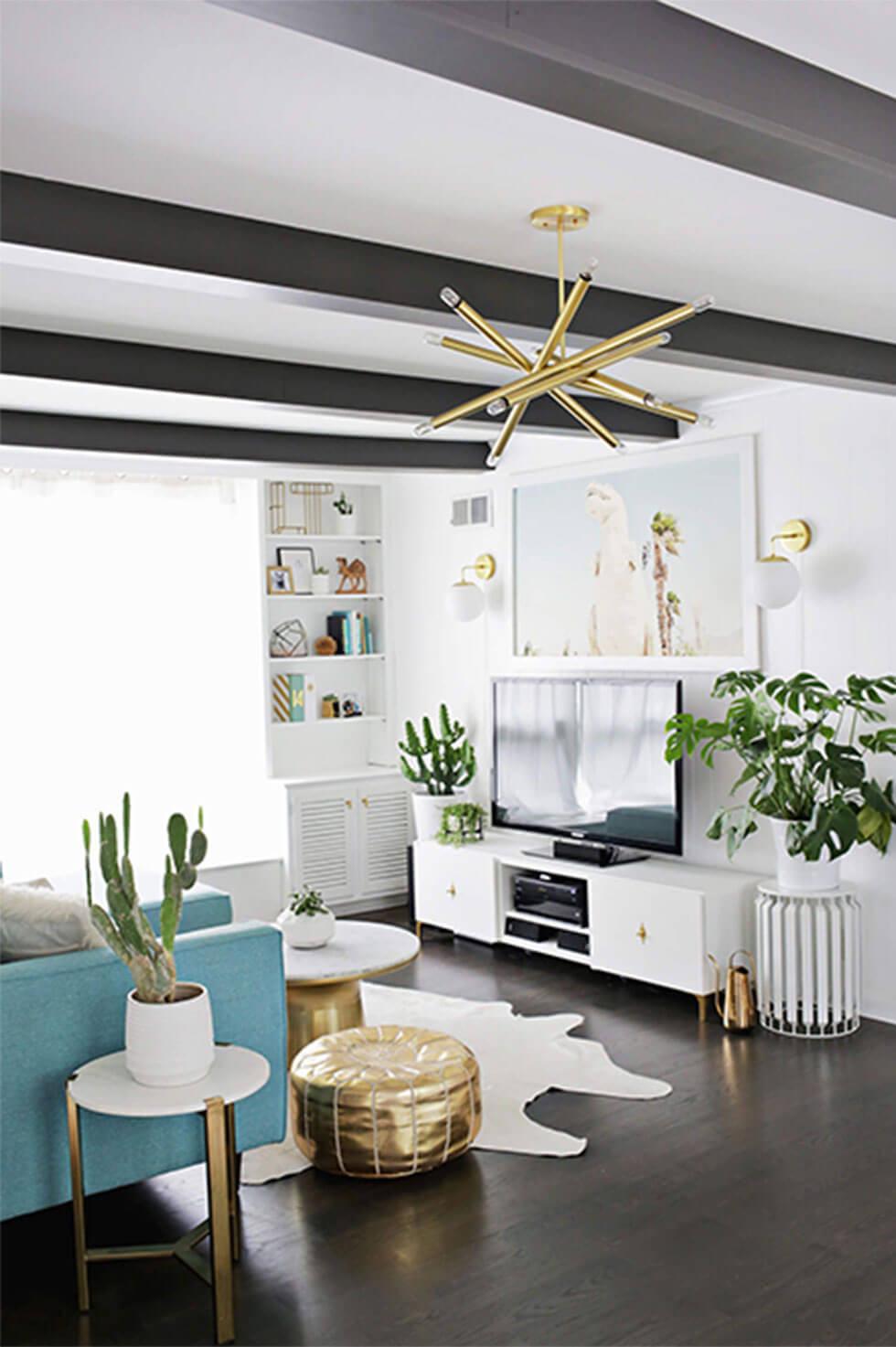 Metallic finishes are great understated additions to modernise any space. Easily add a touch of glamour to a living room with a thin gold-legged coffee table, or a standing lamp with lustre for days. Likewise, a structural chandelier with modern, metallic features is a great option as a statement piece. Pick between gold, copper, or chrome and stick with one tone per room to avoid overwhelming the senses.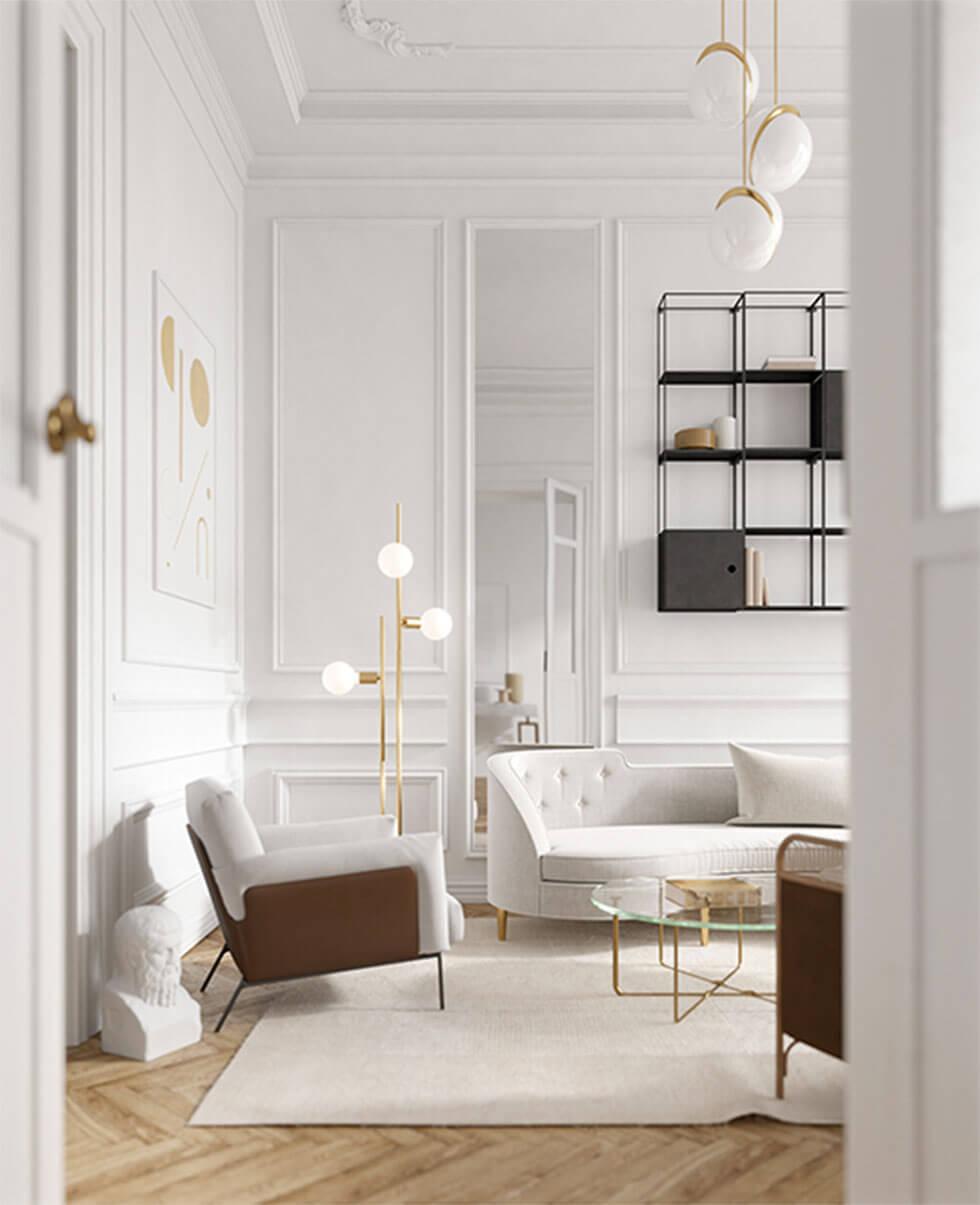 These classy touches also help to bounce light and make a room feel bigger and brighter -- double win! Layer with soft, fluffy rugs or throws for an elegant chic combo, or pair with darker tones like navy blue and black marble to get a hotel luxe vibe.