Reimagining your home is one of the great pleasures of decorating your space.
All rooms offer new possibilities, giving you a blank slate to start afresh. For example, a rug can be a beautiful wall hanging, a footstool could be a side table, and a dining table could make for an elegant, sturdy office table. But are you still feeling unsure of how to decorate? Here are some ideas on how to make dining tables work as home office desks.
Oak dining table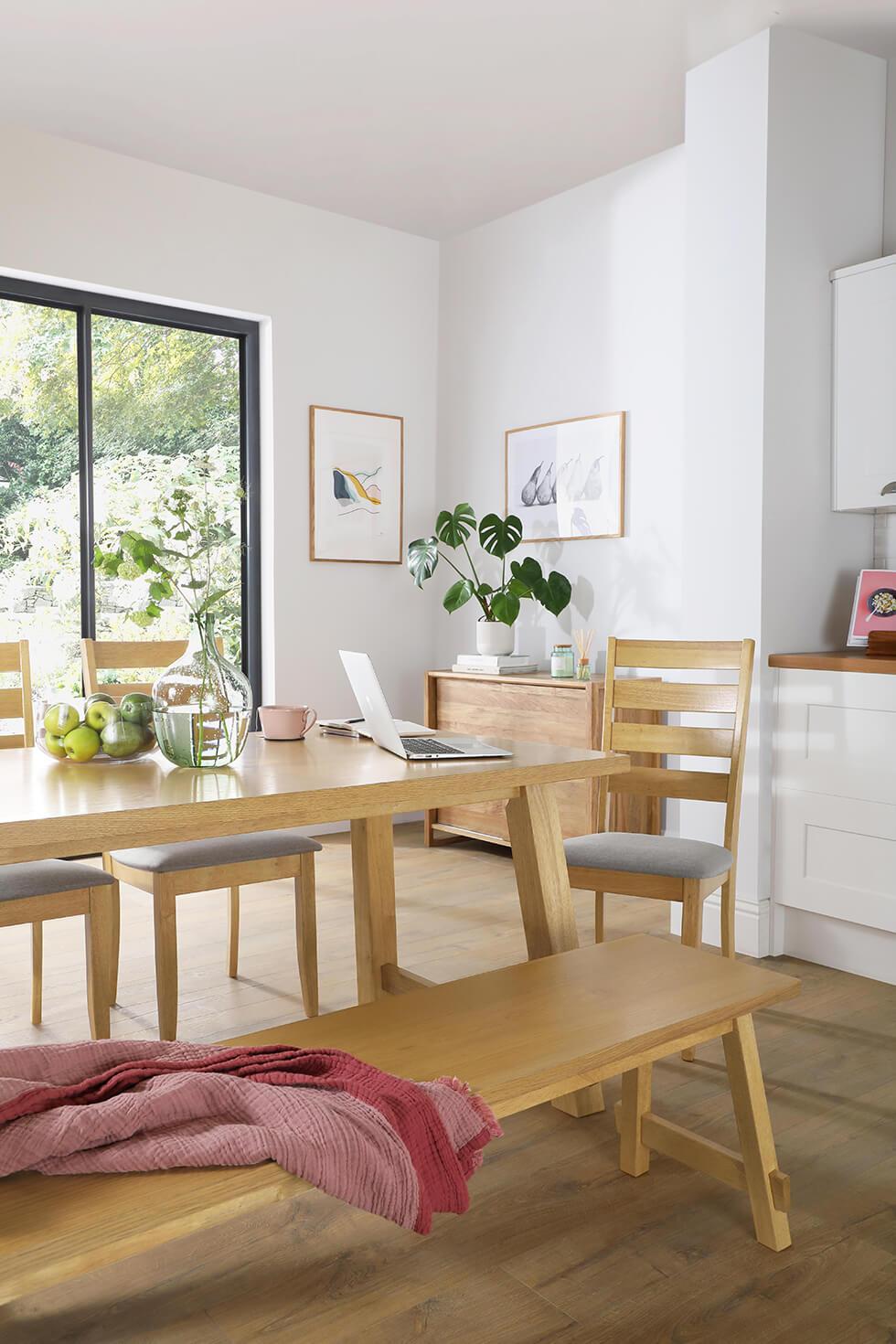 If you're all about keeping it simple in your home office, choose a sturdy oak table to style around. A mainstay in home design, an oak table gives you the flexibility to add a classic or contemporary touch, depending on how you want to decorate your space. And its clean, natural finish invites the opportunity to add pops of colour to keep your creative energy flowing.
Featured products: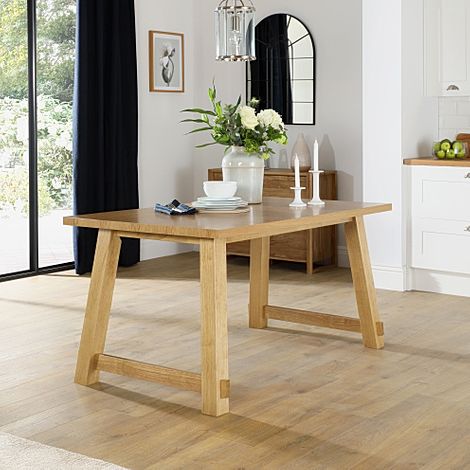 Dark wood dining table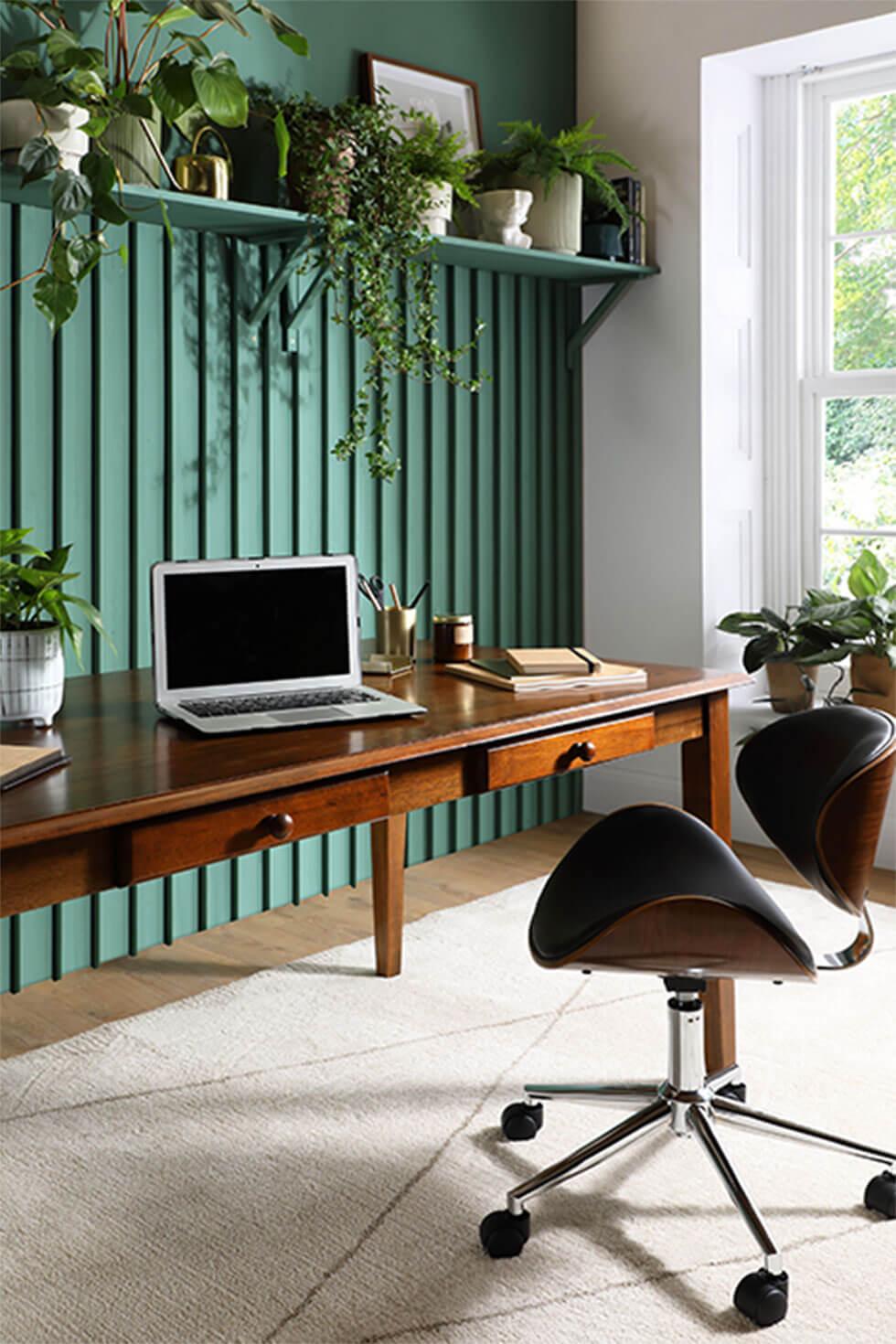 If you prefer dark wood tones, a walnut table might just do the trick - elegant without being over the top. Consider choosing a desk that does double duty: a table with built-in storage helps you manage clutter while keeping your working essentials within easy reach. Productivity is your main priority here, but also give your eyes a rest by using colours that are calming. Pair a dark wood table with earthy tones like a restful forest green to soothe the room from the screen's glare.
Black dining table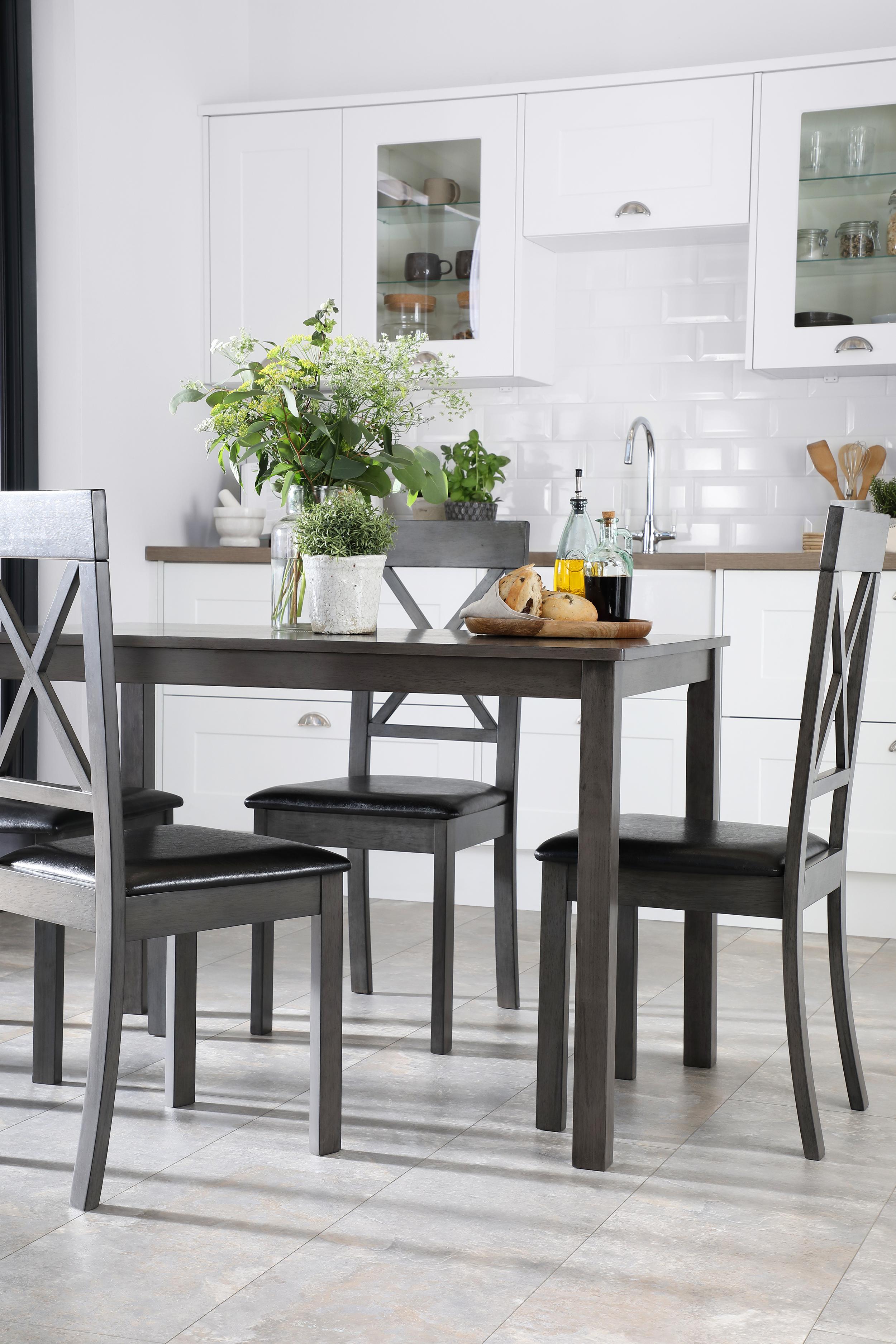 Just like the little black dress which never goes out of style, a contemporary black dining table can do no wrong if you want to use it as a desk in the home office. Opt for a table with a sleek and modern silhouette and use it as an anchor to showcase your personality. For instance, channel your inner superhero with colour-blocked walls and our DIY comic book inspired chair to bring a lighthearted tone to your workspace.
White dining table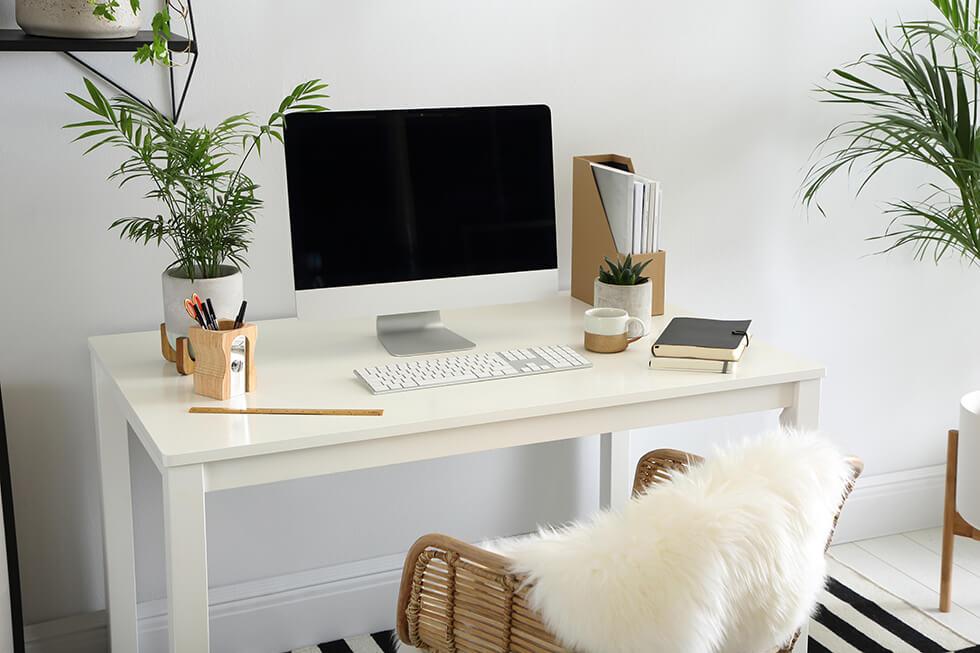 On the other hand, if you want a light and airy home office, choose a white dining table for a more expansive feel. A white desk lends a clean, minimalist look and reflects light to create a brighter space – and for smaller homes, this doubles as a way to make the room feel bigger. Bring in natural tones like indoor greenery and light neutrals to keep your workspace feeling calm and collected.
Featured products: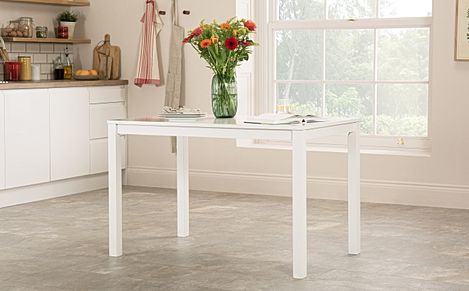 Glass and chrome dining table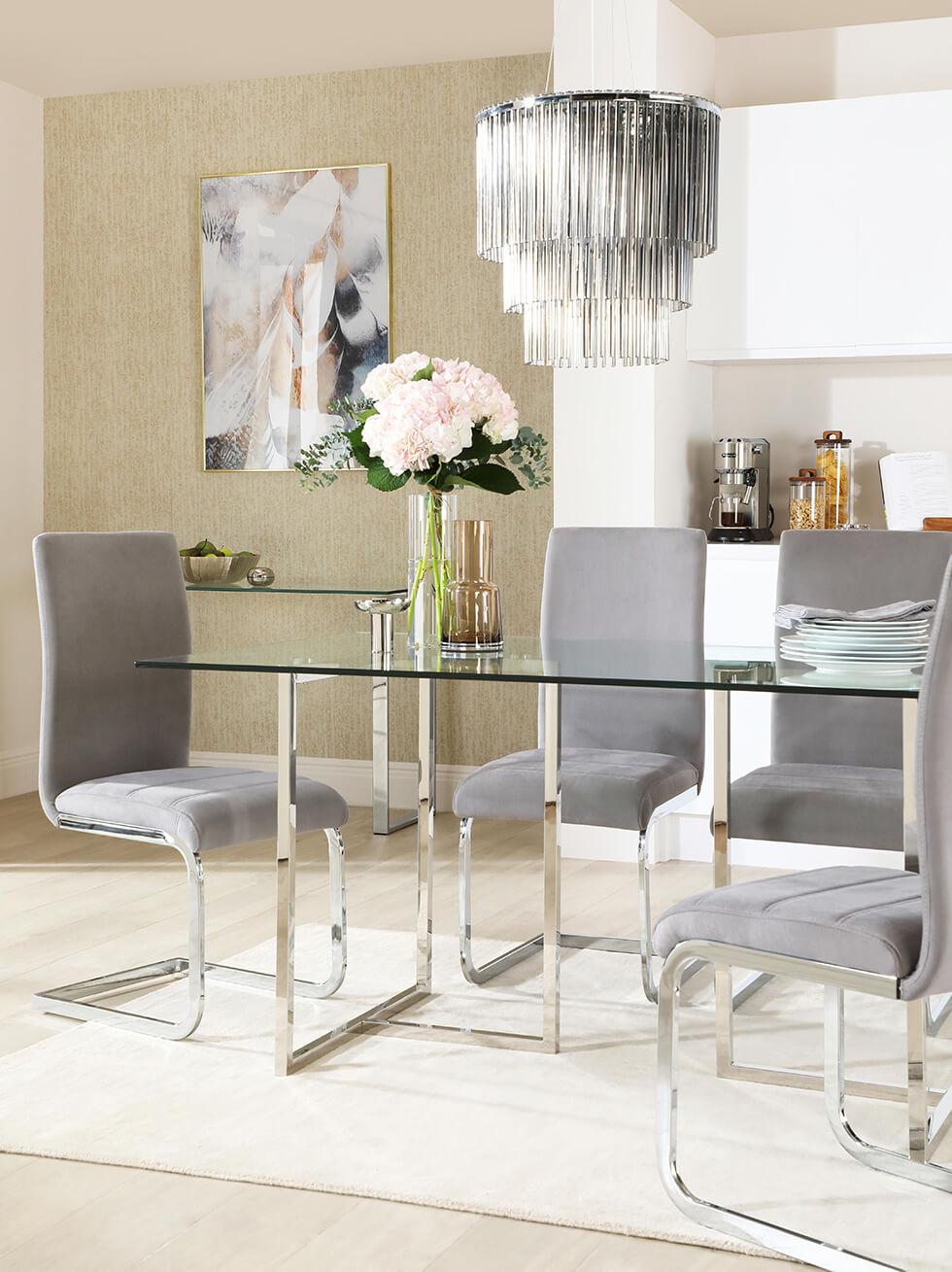 A chrome and glass table immediately creates the look and feel of a modern office, but since you're at home, bring in softer elements to create a more welcoming atmosphere. For instance, a fabric rug and an upholstered chair are homely accents that still feel professional and keep you productive. And for that extra bit of visual interest, a pastel feature wall has enough contrast without being too bold.
Featured products: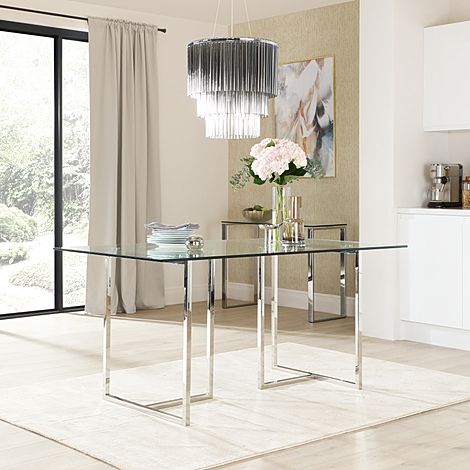 Marble dining table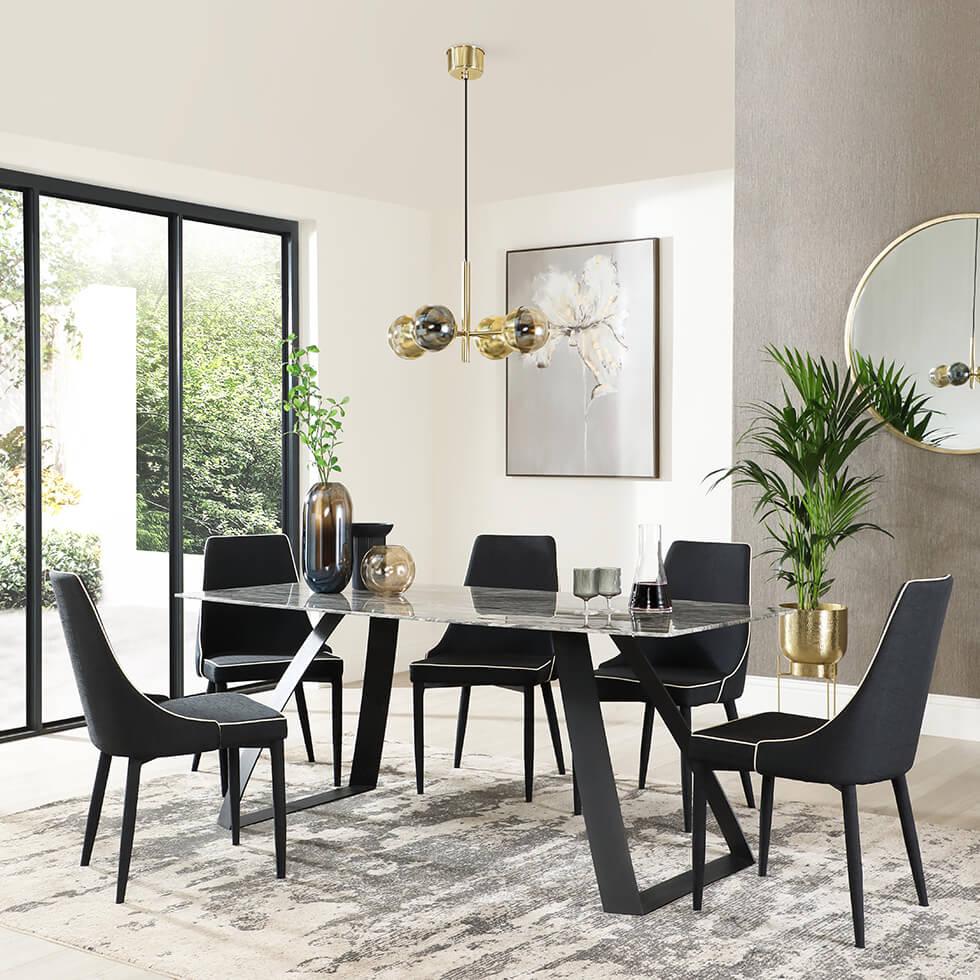 Luxurious, classic and perhaps a little unexpected, adding a marble table to your home office might just bring a little flourish to your day. But are you worried about it being too over the top? Opt for a modern, minimalistic approach by keeping the accessories to a minimum. The glossy texture of the table top is here to make a statement so match it with soft furnishings to add that subtle bit of detail.
Featured products: