From creating the perfect Valentine's meal to giving them a card you've made, rich with sentimental value, we've got some hints, tips and suggestions to get you from Rodger to Romeo in no time at all.
The Card
Whether you choose to adopt all the Valentine's Day conventions or not, most couples will be exchanging cards this Valentine's Day. In a world where everything's so fast paced, taking a moment to sit down with a pen and articulate how you really feel about someone in a card can actually be a great, refreshing thing to do – but what if a shop bought card just won't cut it?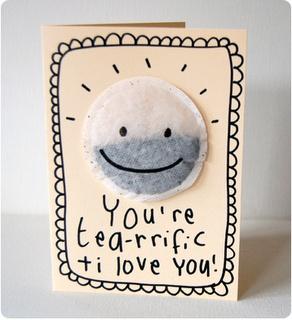 When you're looking to make your own card, remember that you don't have to be the most talented artist in the world to be able to create your own mini masterpiece! Use inspiration from every day items. If you partner loves a good mug of tea and you've a good sense of humour, combine the two to create something utterly unique!
If you're not afraid to get a little crafty, some fabric scraps and a small sewing machine capable of a running stitch might be all you need to create something beautifully unique.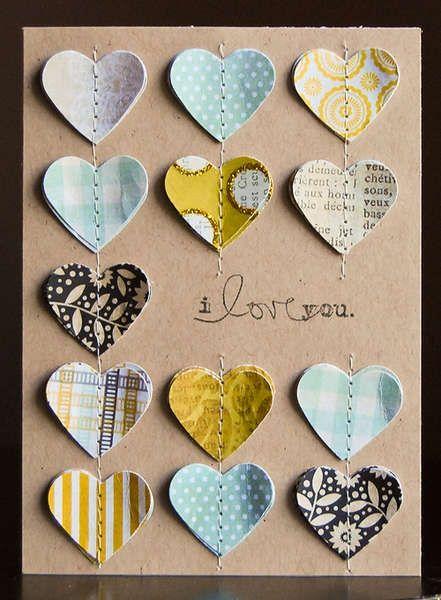 To craft this card, simply cut two small heart shapes from each piece of fabric you're using, cutting one slightly bigger than the other. Though you could use lots of fabrics in complementing colours, you could also really embrace the Valentine's aesthetic and alternate red and white fabrics! Cut approximately nine pairs, and arrange them in neat rows on your card.
Carefully pin these hearts to your blank card (kraft card always looks great, but don't be afraid to try other variations!) and run one long line of running stitch down the centre of each row. Once they are affixed, you can slightly crease the fabric along the stitch line to make the hearts protrude from the card a little more. If you've left space for a little romantic sentiment on the front, now's the time to get lettering!
The Gift
Once you've sorted the card, the next task is to establish the perfect gift! While roses, chocolates, luxury bath goodies and jewellery remain common favourites for romance seekers, there's something altogether more lovely when the giver has had a go at making them themselves.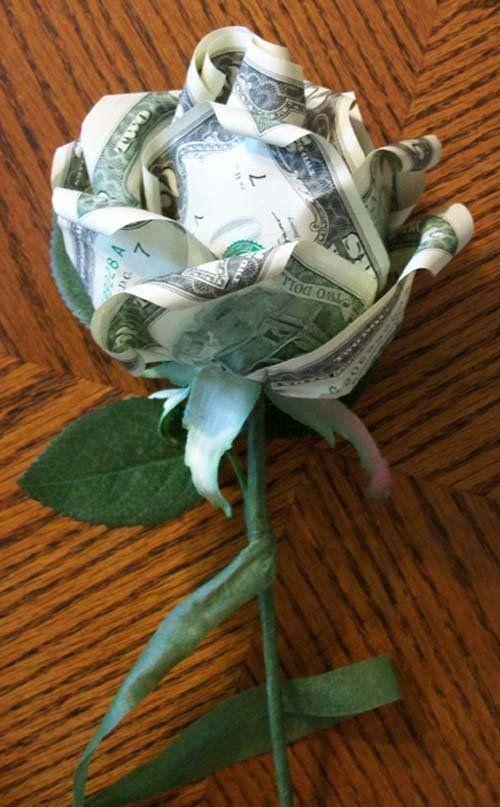 Granted, you might have left it a little late if you're hoping to grow flowers to gift to your Valentine, but few would be able to reuse a rose crafted from money! Though a little unconventional, money does mean that your love can buy something that they really want, and as long as you've a little patience, it shouldn't take too long to fold those notes into the right shape either.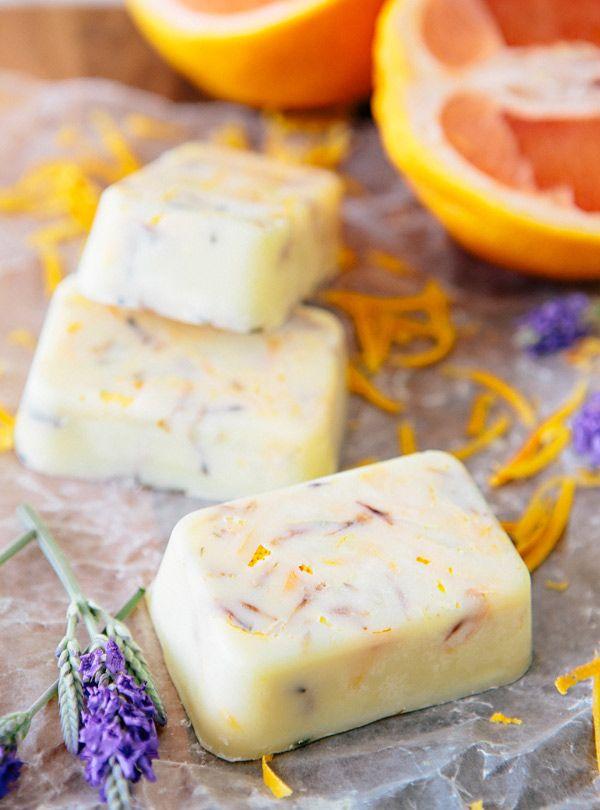 When it comes to soaps, natural is always best – and there are few things more natural than a soap handcrafted by someone who loves you. Though the initial cost of the soap ingredients might sting a little, compared to shop products that are also full of manufactured chemicals, an exercise in soap making could be both a great Valentine's gift, as well as the go-to present for anyone else with a birthday or celebration over the next couple of months!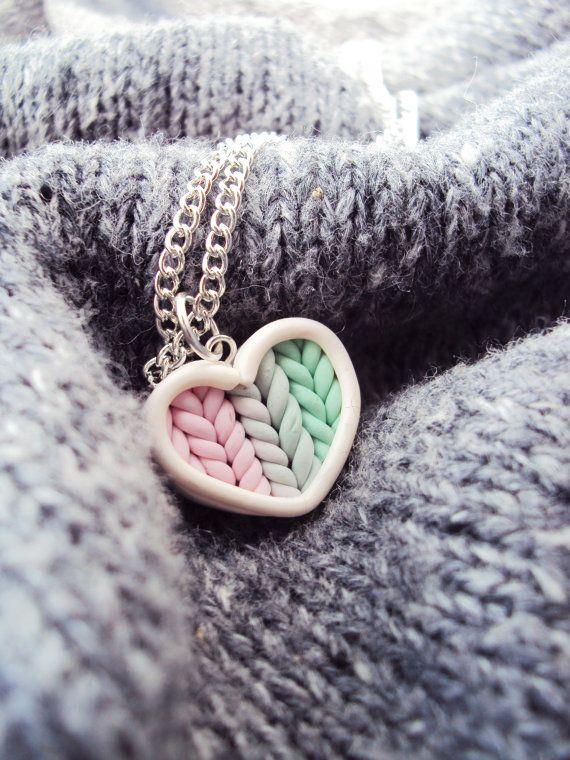 Ever heard of Fimo clay? Sometimes known as polymer clay, Fimo is bought in small but colourful blocks at any good craft shop. It takes a bit of working in the hands to make it warm and pliable enough to work with, but once you've got it going, it's incredibly easy to make pretty pendants that would hang beautifully on a necklace, or sit lovingly as a keyring on a set of keys.
Heart-shaped pieces are great to craft, and easily created by moulding a circle of Fimo, before pressing your thumb pads into the clay in a 'v' shape. With a bit of careful moulding around the edge, you'll have a heart in no time at all. If you fancy getting a bit more technical, don't be afraid to braid different colours of Fimo together, before joining them to form different pendants! Refer to the pack for cooking times, but the pieces are quickly baked to set them in their final form forever.
The Table Setting
The Valentine's Day meal is something enjoyed by couples around the world. Whether it's something beautifully prepared or a chance to indulge in your favourite take away, there are some definite ways that you can romance-up your dining room.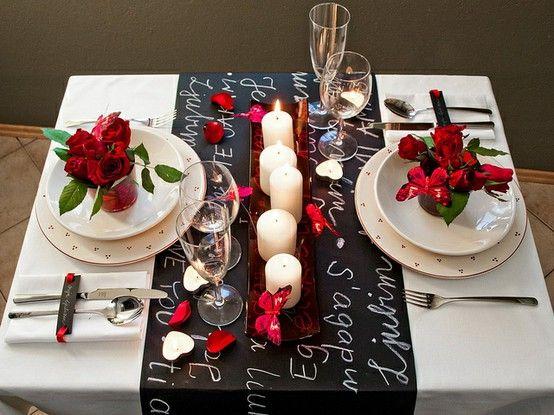 Candles go hand-in-hand with romance thanks to the ambience they create when the lights are turned down low. Whether you've got tealights or chunky church candles to hand, placing as many as is safe around the dining room and on the table itself will help create a lovely atmosphere. Pair this with flower heads or rose petals, and the look is incredible effective – as well as beautifully simple for you!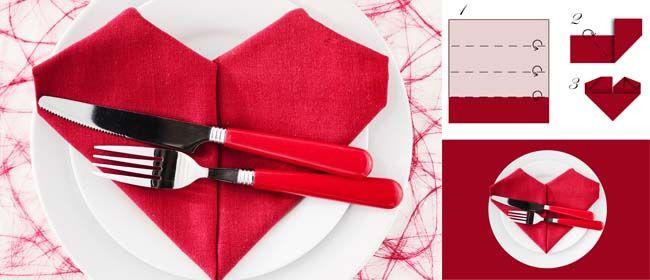 Pure white ceramics look great with a nice deep shade of red, and this colour can be introduced to the table with petals, but also with something a little more practical like a napkin or two. You could always fold it into a heart shape to make it that bit more romantic too.
Remember, it's difficult to polish something that's already looking a bit run down! A table that gives way on you mid-meal is no way to score brownie points, nor is a surface scratched so deep that your wine glass can't balance. Ensure your Valentine's Day is as romantic as can be by investing in a shiny new table before the big day, or treating your partner to one as a gift for great family meals for the years to come!
The Meal
Though a takeaway in a fancy dining room can make for a cute juxtaposition, it is a little bit of a cheat! With a bit of planning and preparation, the perfect Valentine's Day meal won't be that taxing to put together.
Wooden floors, wooden tables and wooden beams are a formidable trio here, but forgiven, given the height of the ceilings and the amount of natural light that's able to filter through. Open plan living perfectly complements the rustic theme too, and it's in the details through which you can really make a space stand out.

In the days leading up to Valentines, try and establish your partner's most favourite meal. Some might appreciate homemade pasta, whereas others would fall in love with you all over again if you prepared them steak just how they like it.
Whichever meal you opt for, don't forget that it's pretty easy to add some romance into the dish itself, too. For meals that require potato, you could always get fancy with a biscuit cutter to create little heart shaped roasted potatoes - these would go great with steak or chicken!
No matter what you cook, and how you present it, as long as it's made with the best intentions we're certain that your partner will appreciate the effort – even if you're not the world's best cook!