With the festive season drawing ever closer, we launched our Dine with Me competition - challenging some of our favourite interior bloggers to spruce up their festive dining tables. We let them loose to create the perfect place to lay their turkey and trimmings.
Our lovely participants didn't let us down - from elegant acorns to pretty pastels, glamorous gold to purple place names, we're absolutely brimming with inspiration so we thought we'd share a few of our favourite tips with you.
Simply does it!
Recreating a winter wonderland often makes people think of fake snow and plastic igloos, but Lori of Wild & Grizzly's elegant spread showed us that minimal can also be magical. Think soft shades of silver, grey, blue and white - all while going easy on the glitter. For a finishing touch, add hints of wood - like her lovely dusted pinecones - which bring a touch of nature indoors.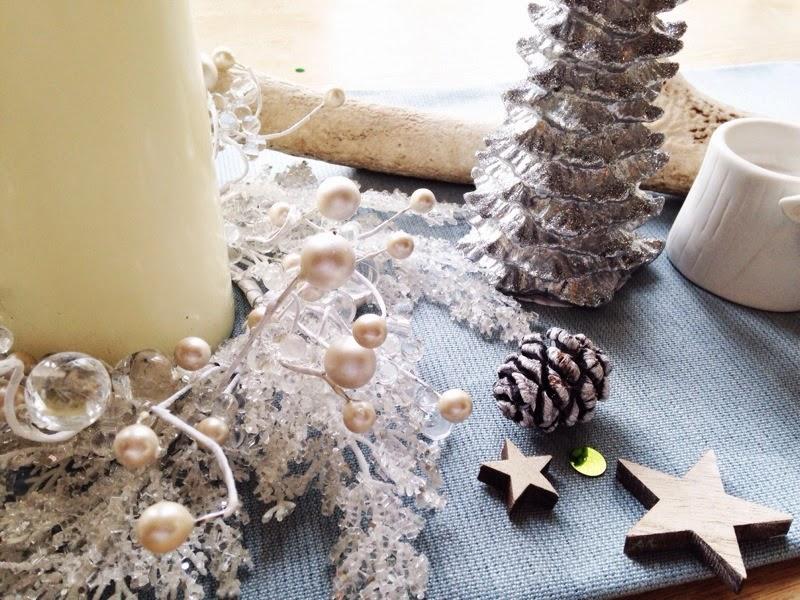 Abby of At Home with Abby did a similarly great job - we love her delicate pink flourishes and her beautiful photography.
Something for everyone
Hosting Christmas dinner will usually mean that you're catering for both men and women, boys and girls. Consider keeping things neutral but cheerful, just like Laura of Cardboard Cities, whose blue gingham perfectly offsets the rich green of her adorable mini Christmas tree. Stephanie of Renovation Baybee uses a fun purple to create a setting fit for a royal party, while Lisa's pictures on her blog Mathilde Heart Manech show a gloriously vibrant affair of yellow and orange, perfect for a big family party.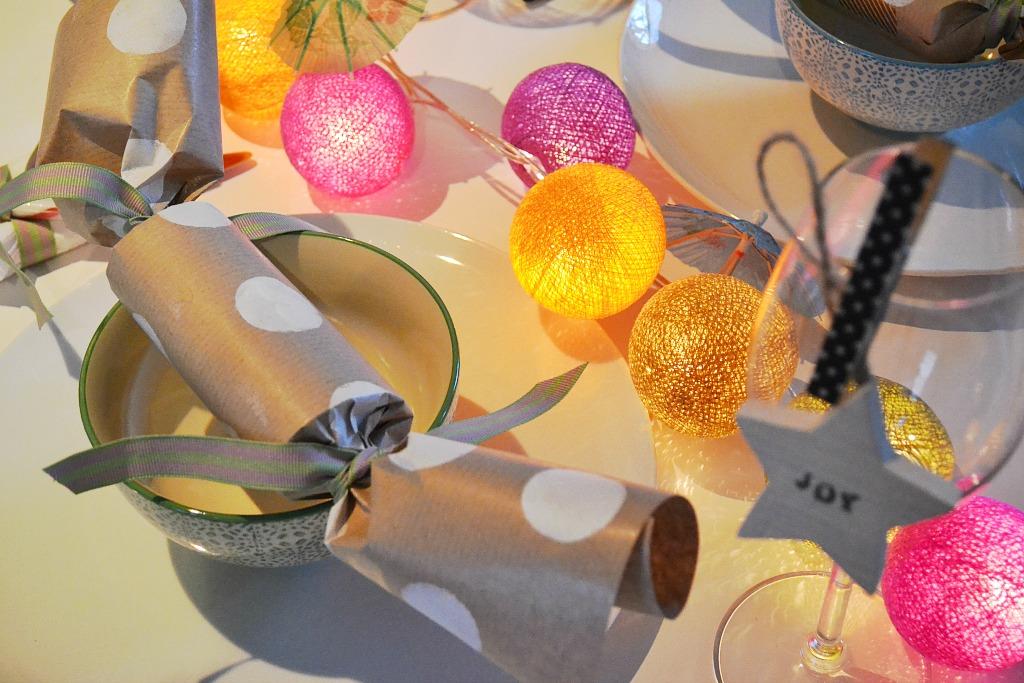 A great way to create a style fit for all is to pick a monochrome theme, perfect for a sophisticated dinner party for adults. The ladies behind Lish Concepts and Tidy Away Today have both achieved this look with ease, simply by picking straightforward shapes and designs, and accentuating them with gold accessories.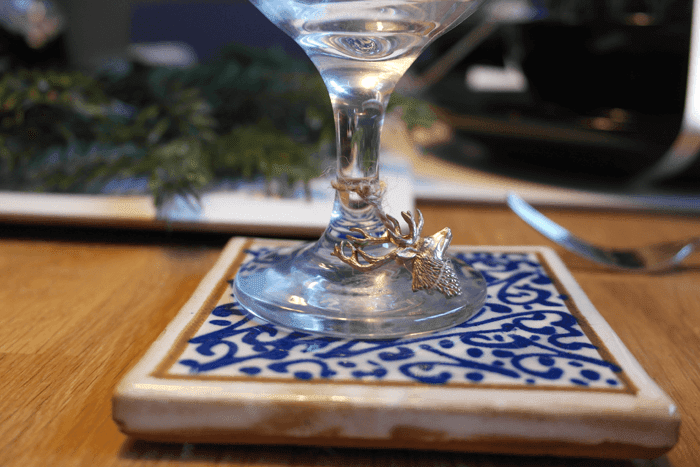 Appeal to all the senses
While a Christmas table should look amazing, it's always a bonus if it smells the part too. The addition of ripe oranges and a Christmas Yankee Candle adds a distinct air of celebration to Hayley from Strangeness and Charm's table. It's cheap to do, and sets a lovely ambience while your guests wait to be fed.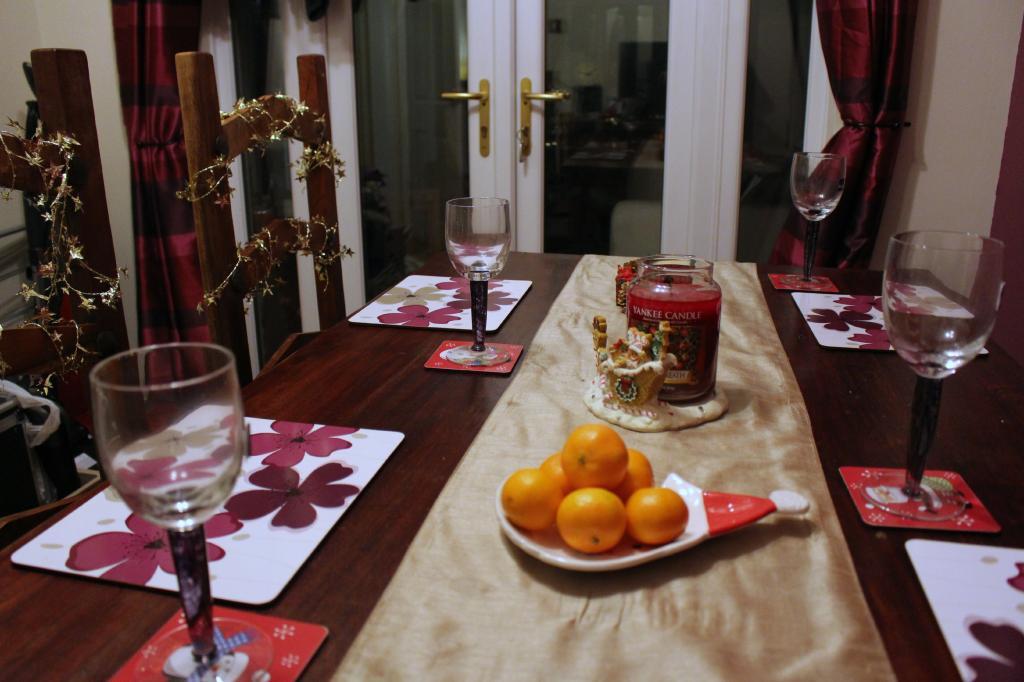 If you'd rather a more subtle smell, take a leaf out of Laura and John from Side Street Style's book, using delicate flowers and festive wreaths for a hit of wintery scent.
Channel yesteryear
Christmas is a time perfect for celebrating old memories, while creating new, which is why it's the perfect excuse to bring out the retro china and family heirlooms. Kate Beavis's genuine 1950s china adds a wonderful old-time feel to her dinner, while Fritha of Tigerlily Quinn opted for a more homemade retro feel with cute festive toys from her own online shop.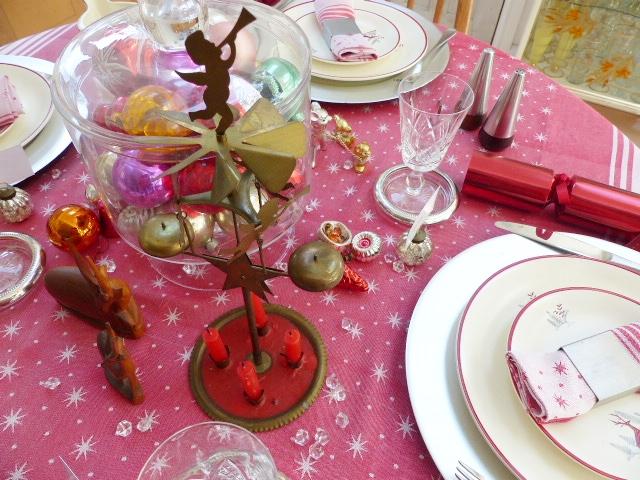 Show some personality!
Sam's kitsch dining arrangement may not be to everybody's taste, but we at Furniture Choice think it captures the childlike wonder of Christmas day perfectly. If your December 25th will be an intimate affair with close family, adding personal touches like the candy canes and 'snow'-filled kilner jars you see on her blog, Happy Homebird, will create a fun and laid back atmosphere. Not only will a busy table look jolly, extra toys can be a wonderful distraction for children who struggle to sit still during dinner. Intricate table extras can also add a touch of whimsy - we love the star-shaped folder napkins on Rachel's blog, Fresh Design.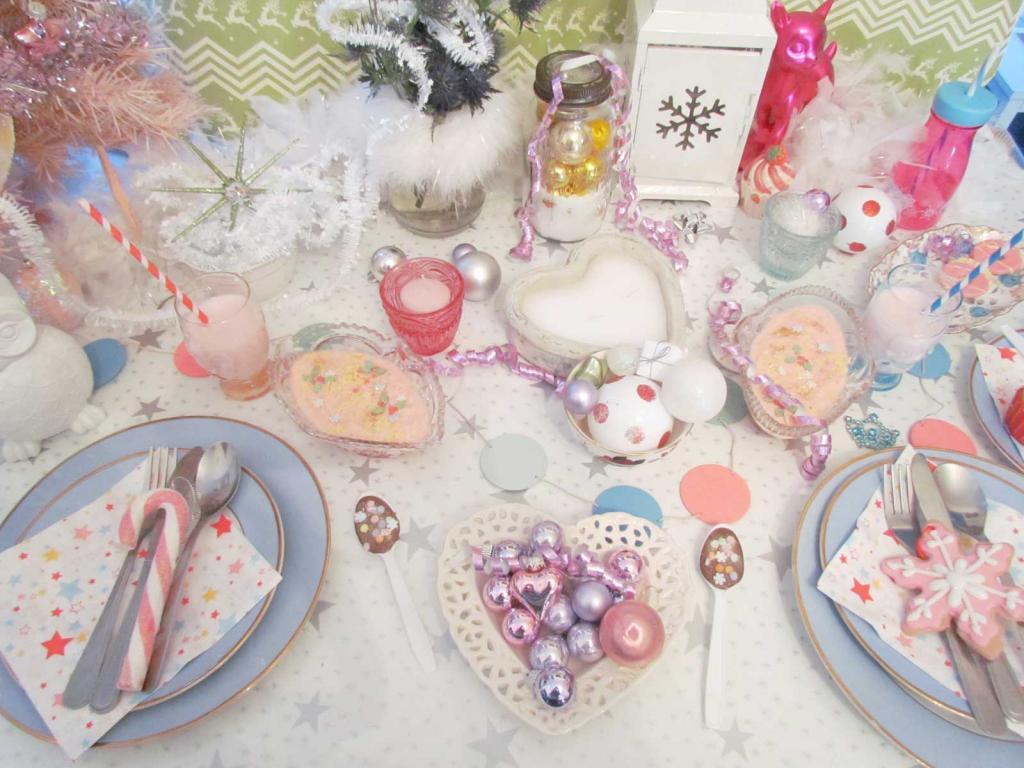 Looking for further inspiration? You can see a full gallery of all of our entries - including our lucky winner Lori of Wild and Grizzly - by clicking here. Don't forget to tweet us pictures of your own festivities, using the hashtag #XmasDiningTables. Merry Christmas to all!