Whether it's measuring happiness metrics or leading the way in iconic, minimalist decor, the Scandinavians are always one step ahead. With its pared-back aesthetic and classic style, this interior trend easily adapts to existing styles and bolder looks.
And where better to start dipping your toes into this trend than with accessories? With the help of the right pieces, you'll be well on your way towards a beautiful Scandinavian inspired home - cold winter months entirely optional. Read on for some major inspo!
Experiment with colours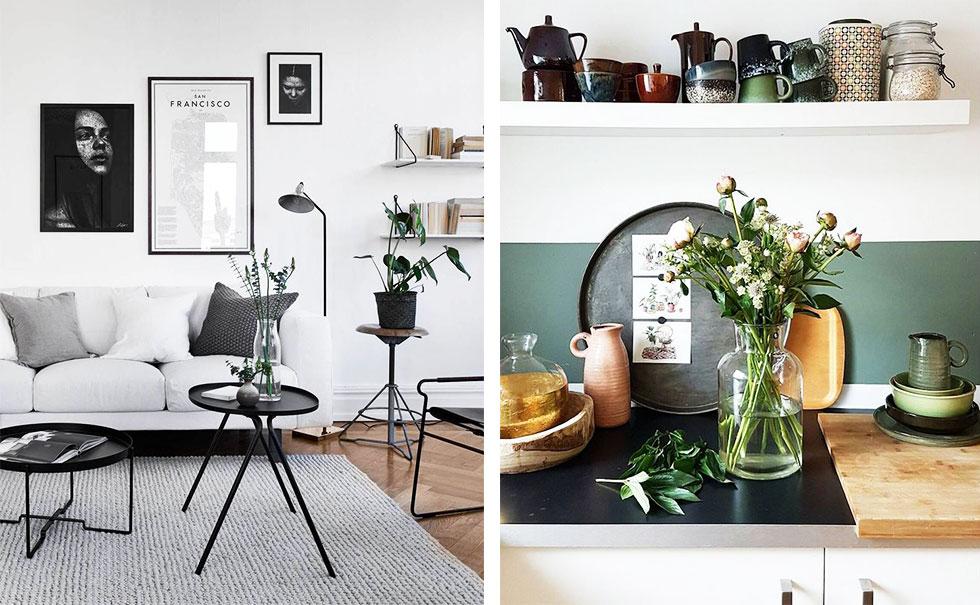 This popular style can be adapted to your preferences - perhaps you fancy a mod, monochrome approach or a bit of colour. Both can work, but the trick is to keep it clean, with nothing too harsh.
A subdued colour theme of black and white creates a strong visual impact. Balance out the white spaces with strategic black elements like coffee tables and frames, before anchoring it with shades of grey.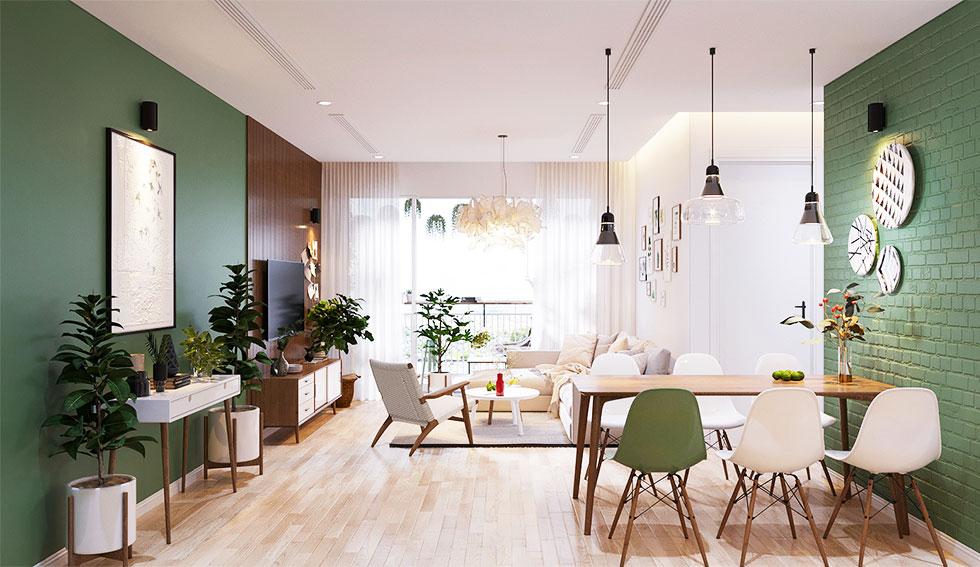 This Scandi trend isn't known for overdosing on bold pops of colour, but a select range of hues adds an element of interest. Fresh colours like pink or sage are perfect on chairs, ceramics and even cabinets. They also work well with natural finishes like oak and steel, bringing a calm presence to this contemporary look.
Shop the look below:
Go big with different textures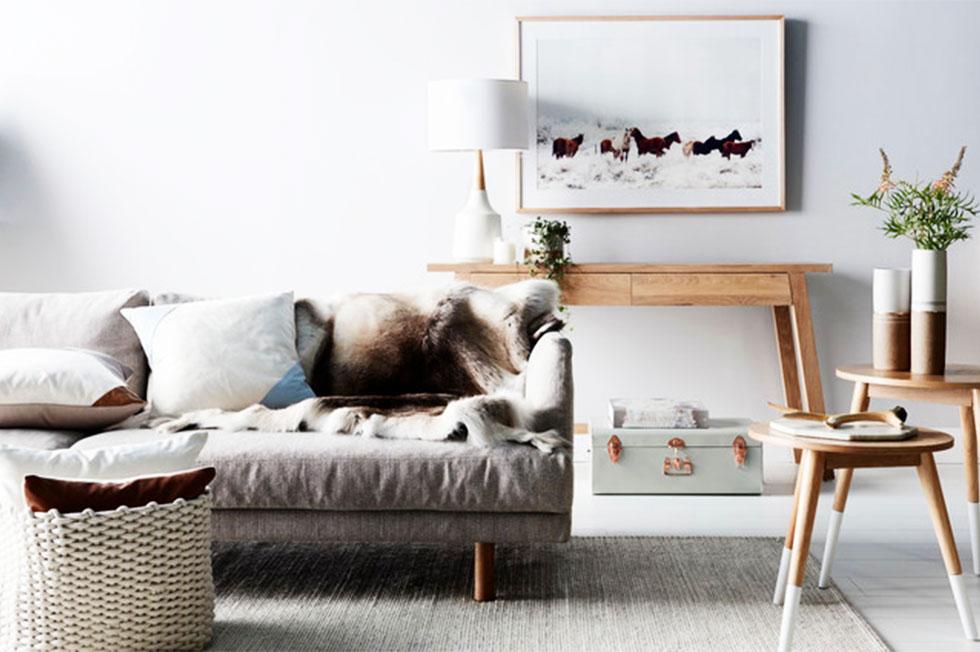 Some would say that a Scandi home is incomplete without a sprinkle of Hygge - and they'd be right! As firm proponents of all things cosy, we're 100% on board when it comes to layering up, especially in understated and minimal interiors.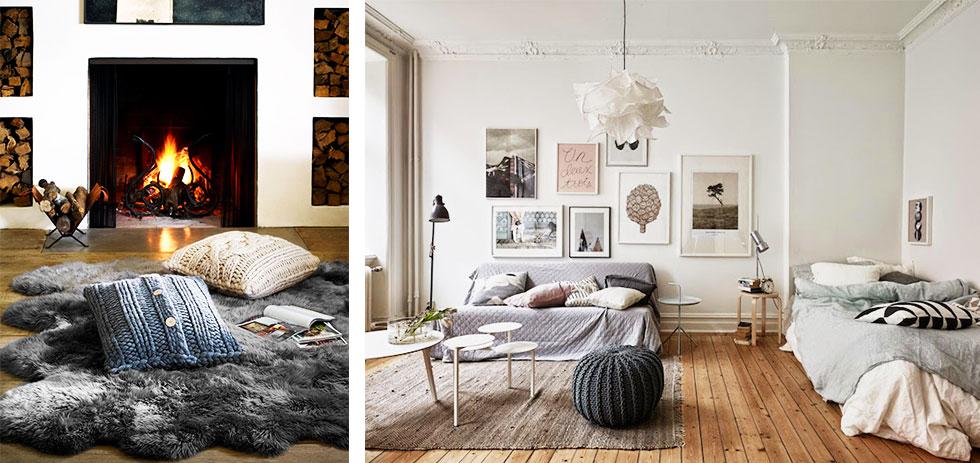 Experiment with different kinds of texture, such as rugs and knitted cushions. Or for a unique take, light fixtures can give your home a unique boost of personality and style. It can also soften the overall feel of the space, instilling a sense of togetherness and warmth that is ideal for living rooms and the bedroom.
Shop the look below: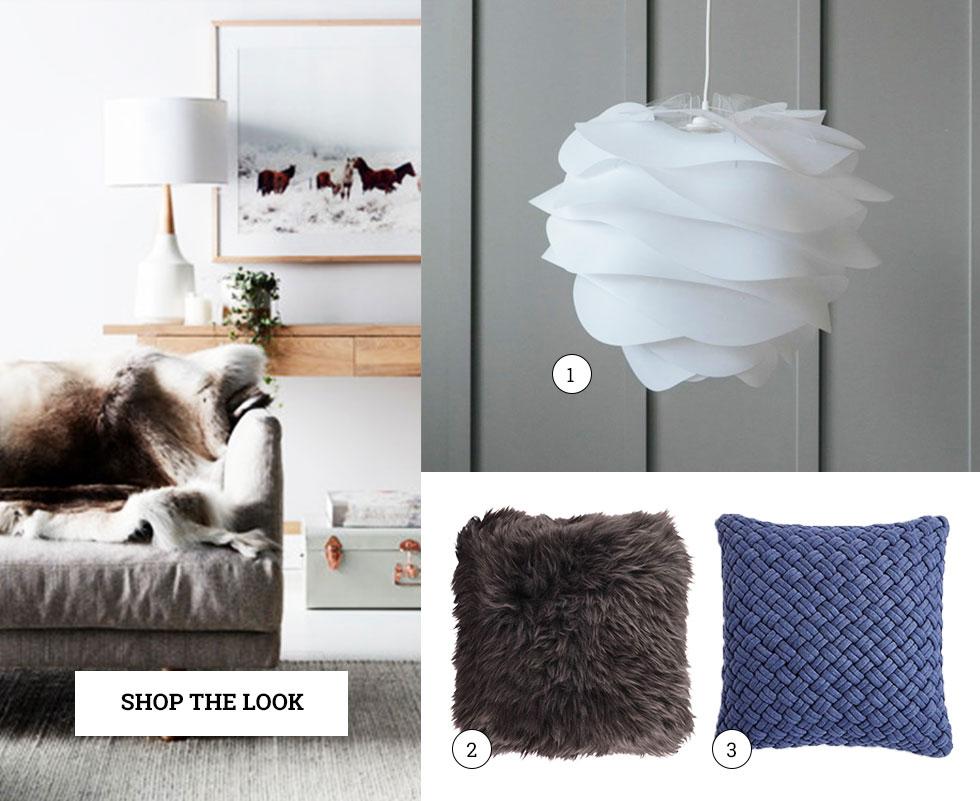 Decorate with different finishes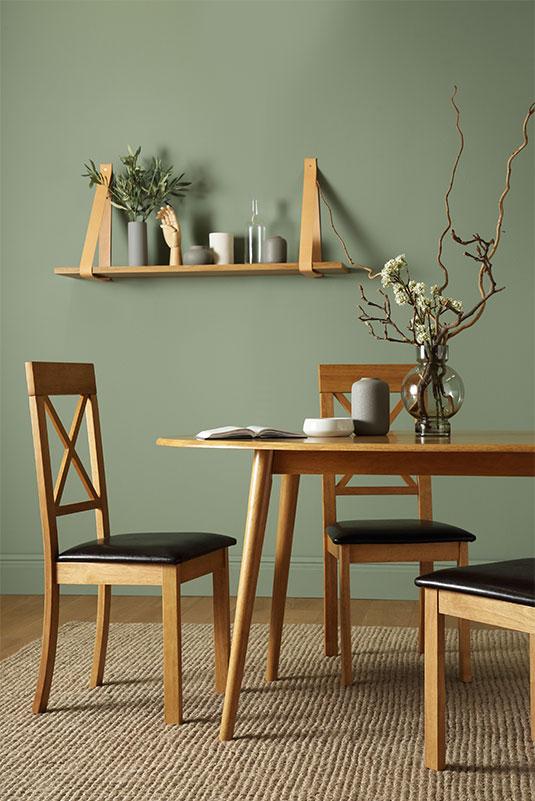 A typical Scandi interior usually calls for natural materials like wood and oak - crafted side tables or even a matching dining set would stand out as stylish yet practical additions in the home. For extra brownie points, DIY a snazzy leather strap shelf that's both functional and aesthetically pleasing.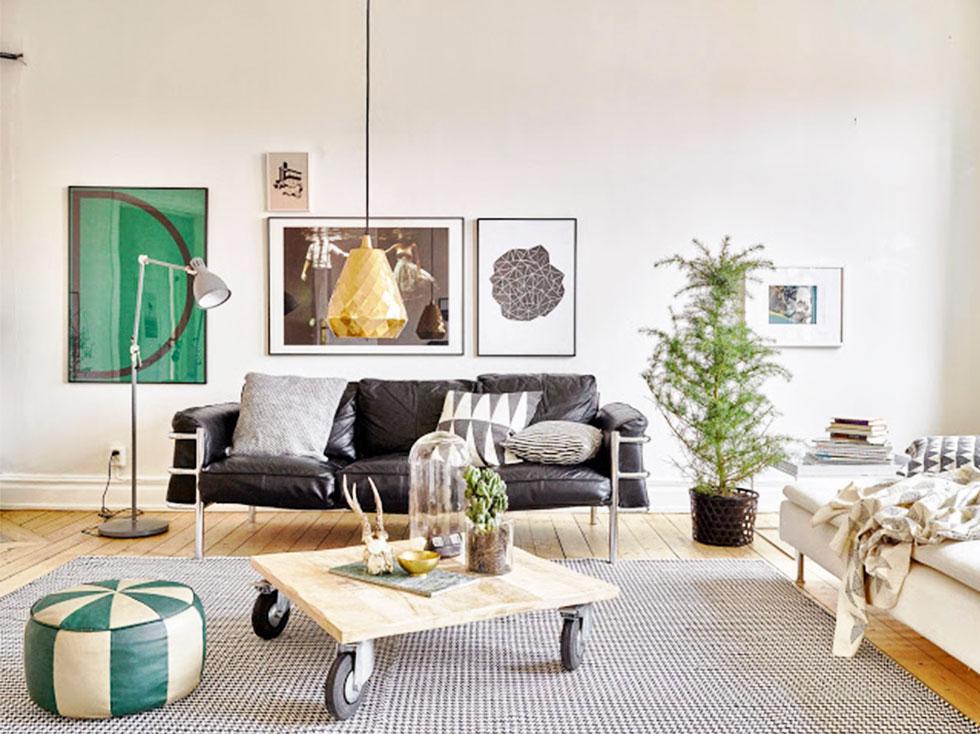 For a more industrial-influenced look, finishes like brass and steel are great options to experiment with. This clean, subdued approach can also translate to reflective finishes on lights and kitchen appliances, as well as brass legs and elegant picture frames.
Shop the look below: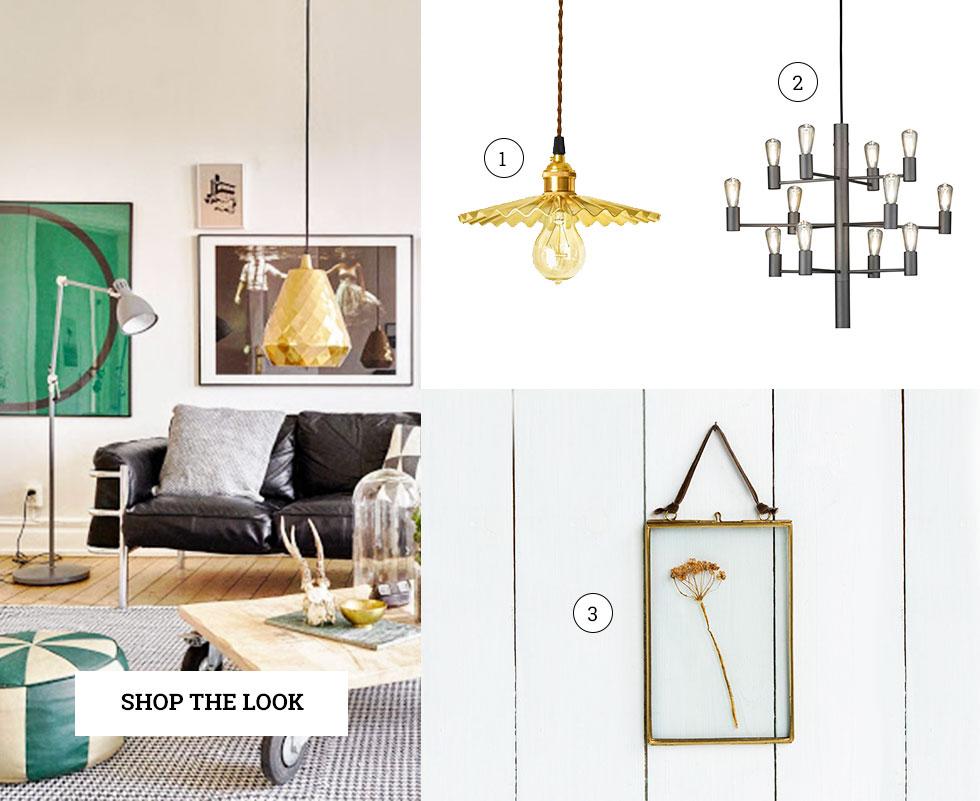 Mix different looks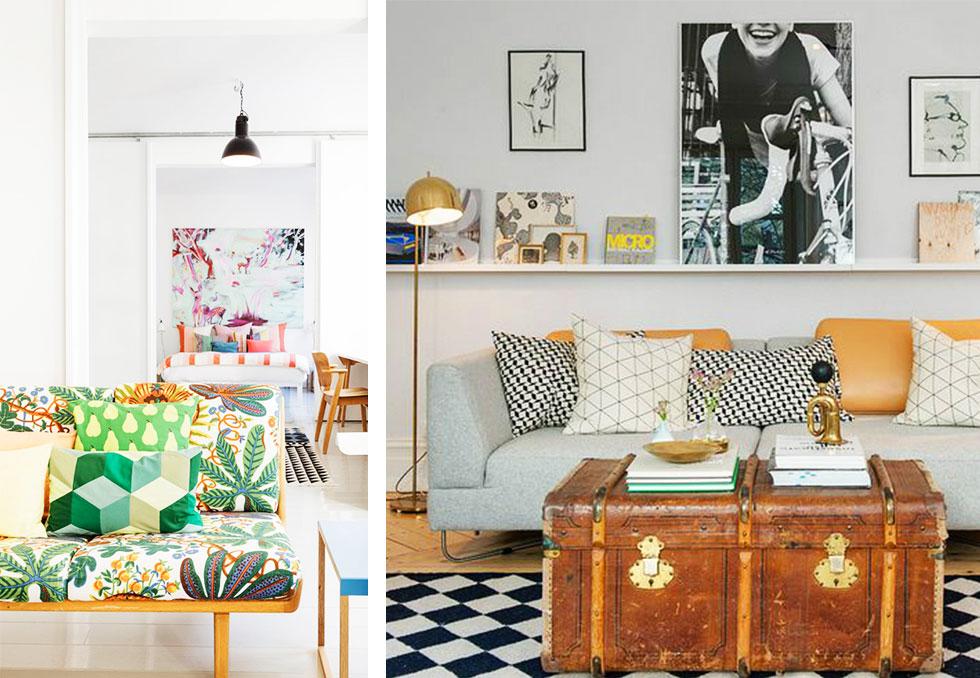 Ultimately it's your home and you have full control over how it should look, so if you want to channel your bolder side, bring it on!
Patterns and colourful prints aren't hallmarks of this minimalistic trend, but a fresh burst of colour will definitely take your room to the next level. A vibrant sofa or artwork helps to create a strong focal point while keeping the space from feeling cold and unfriendly.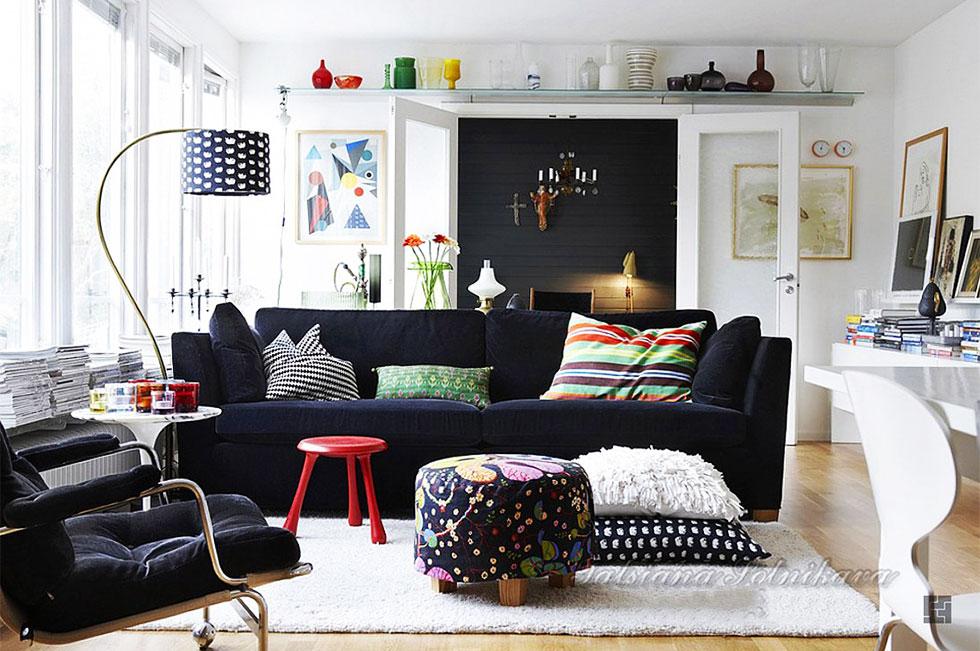 It doesn't have to be all light, airy spaces and natural wood though - the dark side of Scandi offers a more dramatic, contrasting take on this style.
If a full accent wall is too imposing, try a black sofa or an armchair, followed with smaller elements like lamps and cushions. You can also mix black with bold patterns for a punchy, modern aesthetic - just remember to keep to an overarching colour theme (in this case, black) for consistency.
Shop the look below: