Whether it's the décor, lighting, or the cleaning products you're using - your surroundings have an impact on your dining experience. Here's a list of dos and don'ts to make sure your meals are always a hit at home.
1. Choose your colours carefully
There's plenty of research that highlights how colours affect the way we taste our food. While clean white dinnerware allows the food to pop on the plate, other colour palettes can actually affect how our foods taste.
Red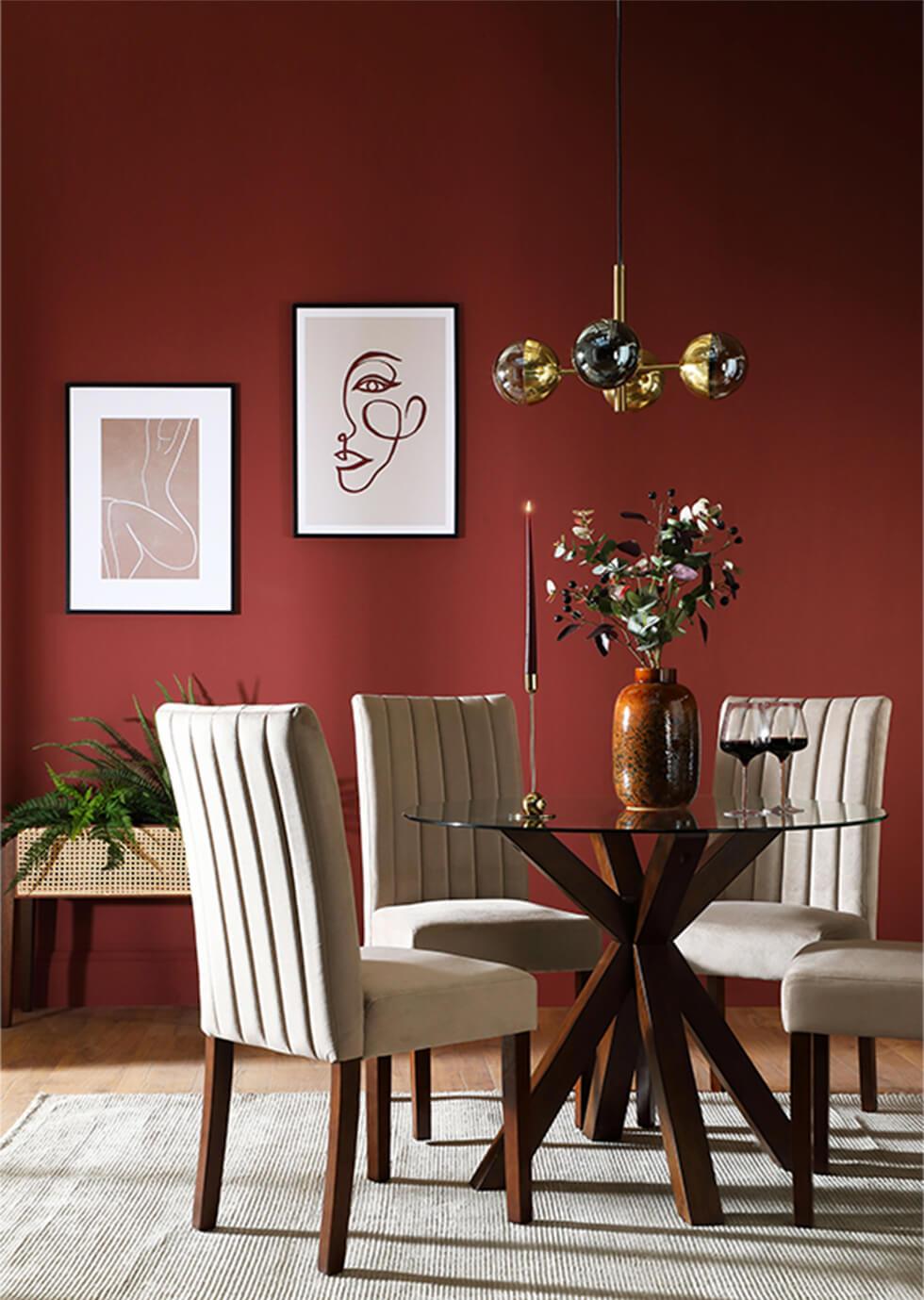 Using red in your dining room adds an energetic boost which makes it the perfect setting for a cosy dinner party. Many restaurants use red as part of their décor, as studies have shown that it increases appetites.
Yellow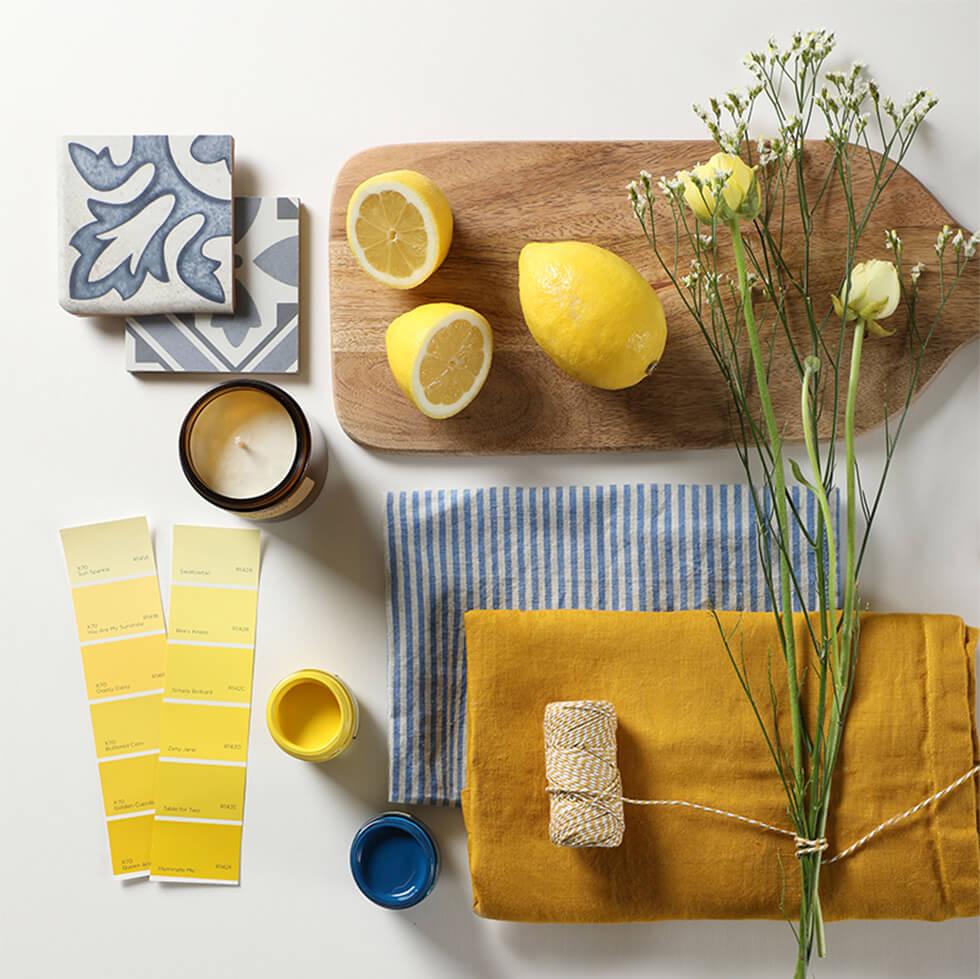 Pantone's colour of the year brings a zesty touch to any part of the home. Although it can be a bold colour, when used in moderation it can lighten up a room. However, don't overwhelm the space too much with bright and bold yellow as this can have the wrong effect. For more tips, check out our article on how to decorate with yellow throughout the home.
Orange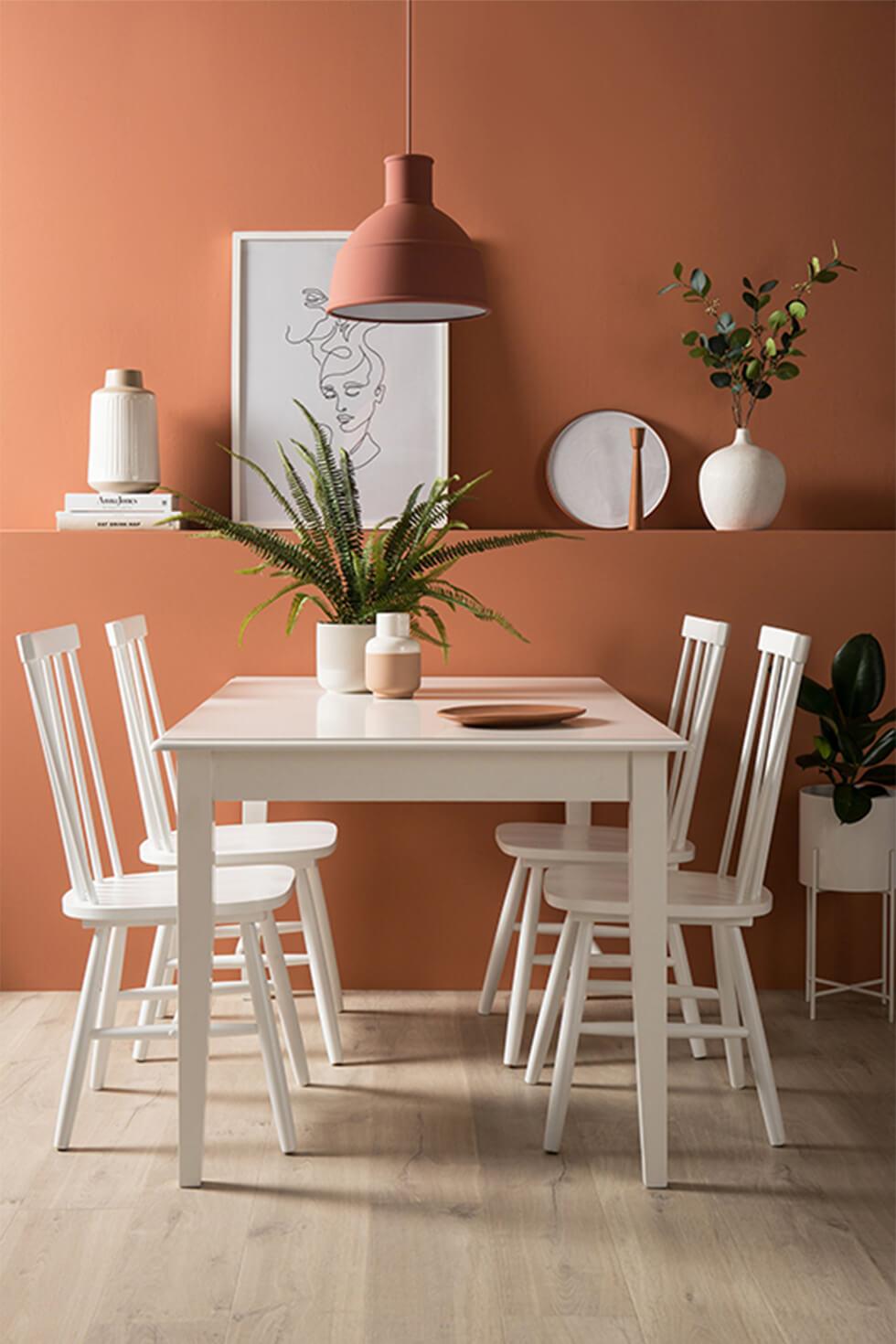 Use orange if you're after vibrancy, excitement and enthusiasm in your dining room. Just like red, it also stimulates appetites and taste buds.
Green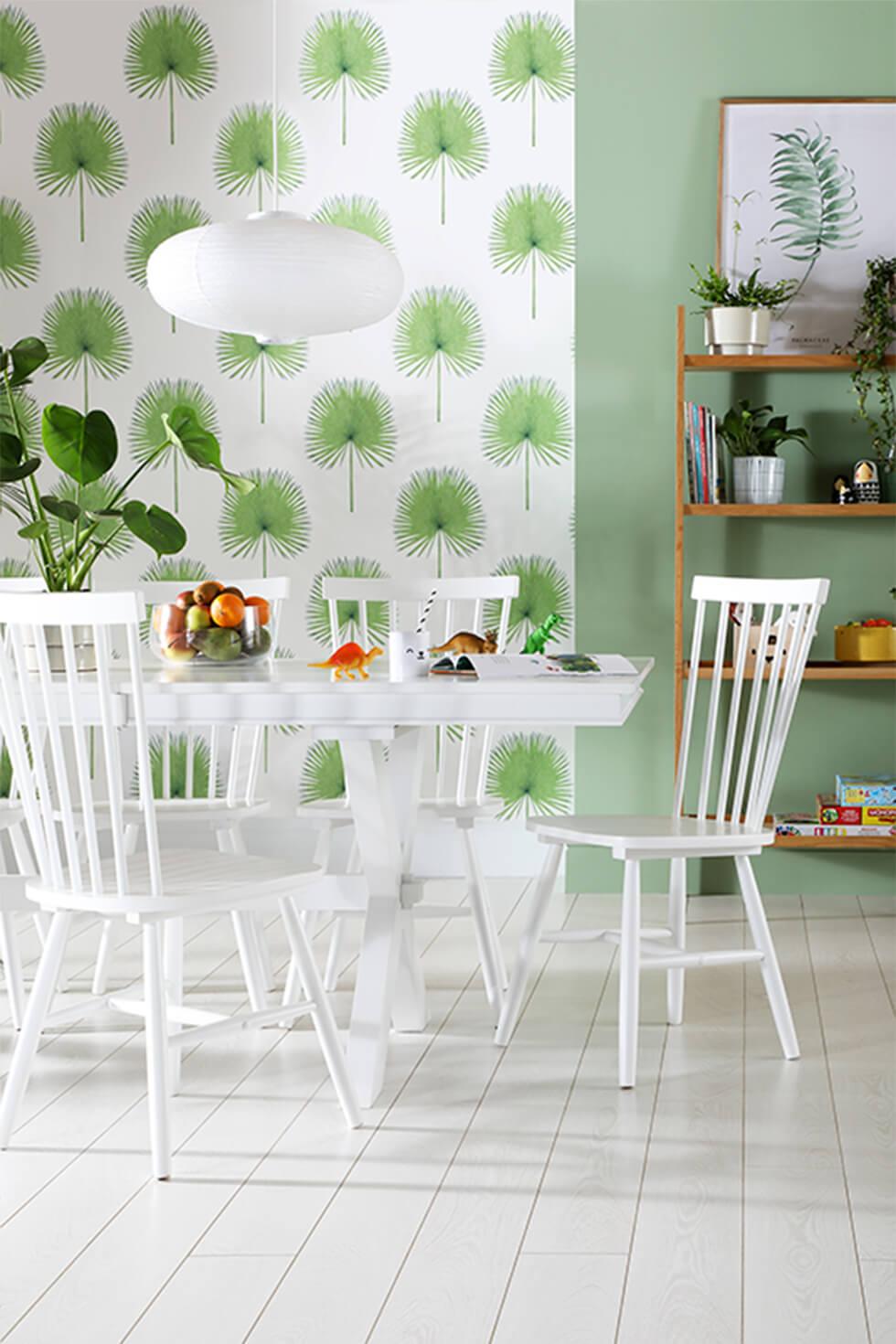 If you want to be inspired to eat healthier, choose green as your dining room colour. It energises your taste buds with its fresh and natural vibe.
Navy blue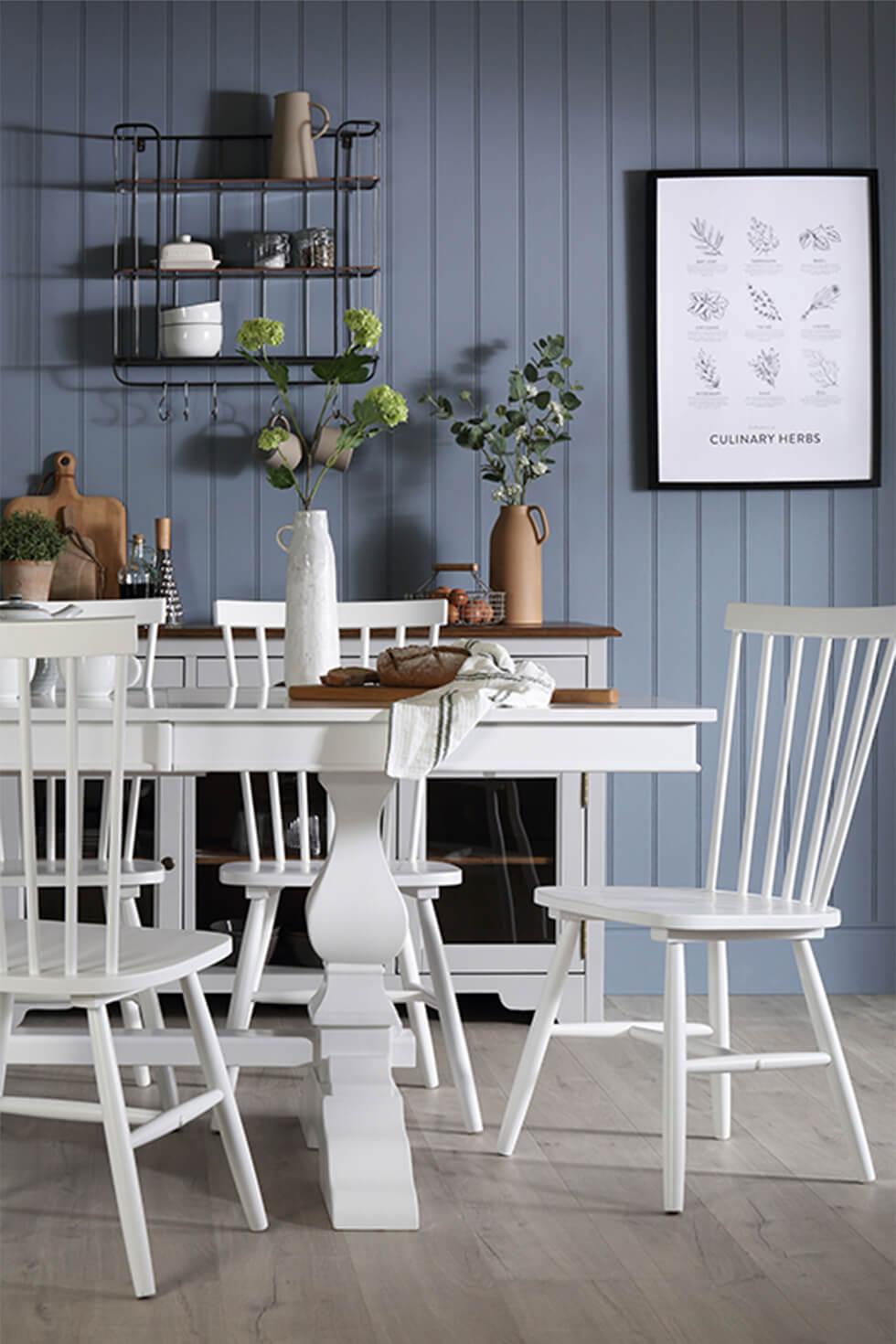 Although navy blue has recently become a huge trend, it's one to avoid for dining areas. Dark blue elevates blood pressure and heart rate, giving a feeling of sadness. Stick to lighter shades to uplift the room as research has shown that it makes food taste saltier and may result in slower eating.
Greys and blacks
While grey and black in the home has become a huge trend, these colours can diminish your appetite. Their associations with mould and decay could be a huge turn off for the taste buds.
2. Keep the scents neutral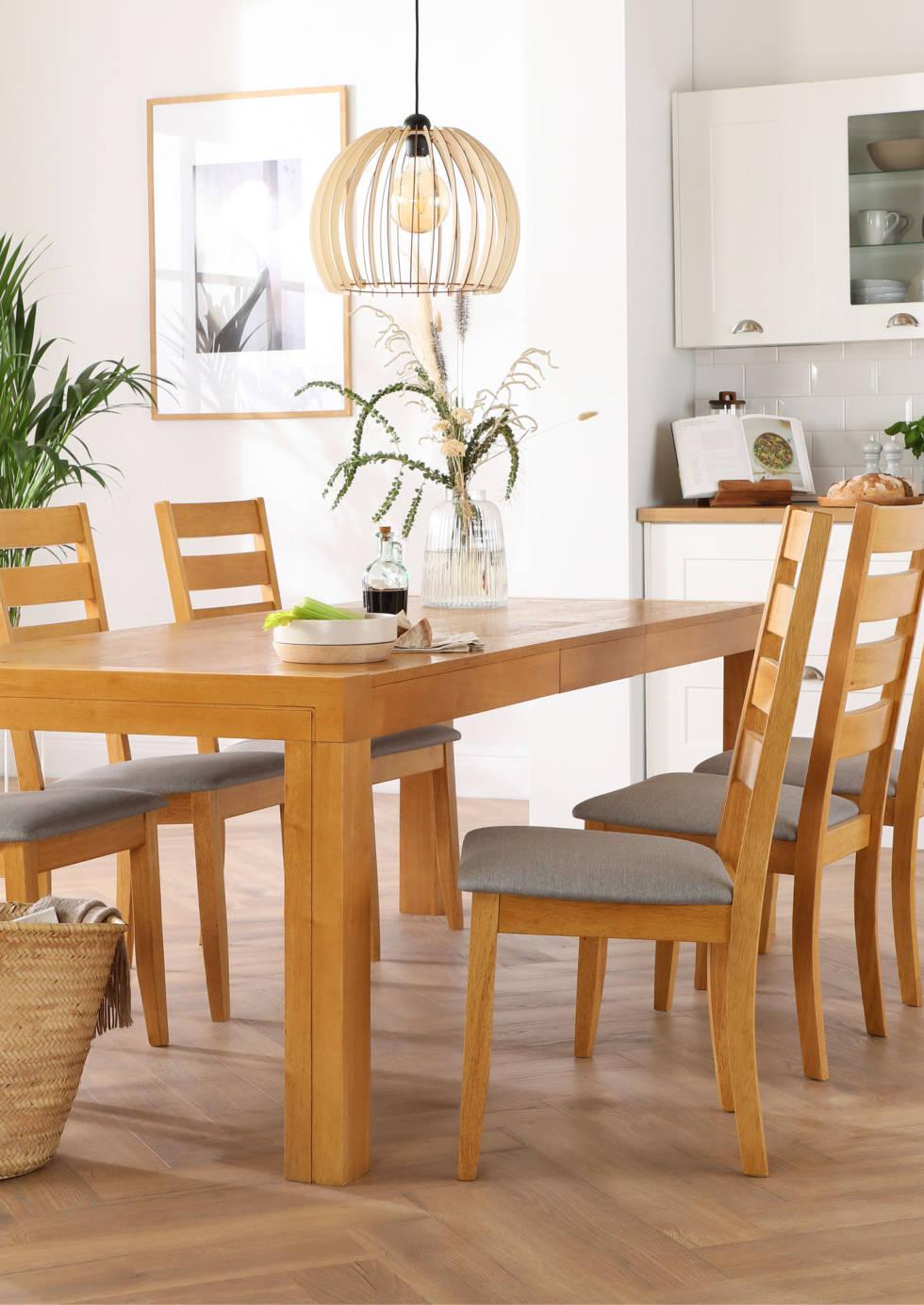 Make sure there are no harsh smells in the dining room at mealtimes, as they can easily affect your meals. While you should clean your dining table before and after use, it will also benefit from a deep thorough clean every year. For this you'll need:
Dish detergent
Warm water
White vinegar
At least two microfibre cloths
(Optional) Plastic pot scraper
For a more in depth guide, check out our tips on how to clean wood dining furniture.
If you're accessorising with f class="mt-6"lowers, choose artificial flowers or opt for varieties with little to no scent, like dahlias, hibiscus or sunflowers. While candles can add a lovely ambience to the room, always use unscented varieties in the dining area.
3. Declutter your dining room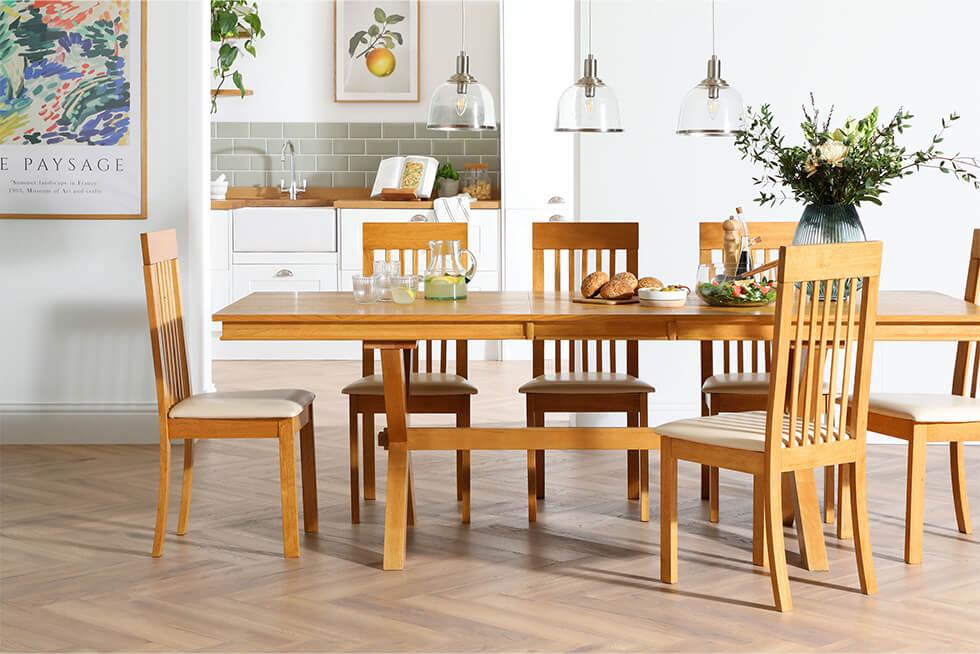 Remove all clutter from the table and around the room for the optimal dining experience. If you want to decorate with a centrepiece, choose something simple and elegant.
You can also try out the art of feng shui in your dining room. As an ancient Chinese practice that focuses on energy flow, it embraces decluttering in order to give clarity to both your mind and space. If you need help revamping your dining room, check out our range of dining sets.