Falling in line with all things Hygge and Lagom, black and white interiors lend a soothing and harmonious effect around the home. This theme's back-to-basics approach is also a perfect opportunity to decorate creatively, and reinvent monochrome on your own terms.
White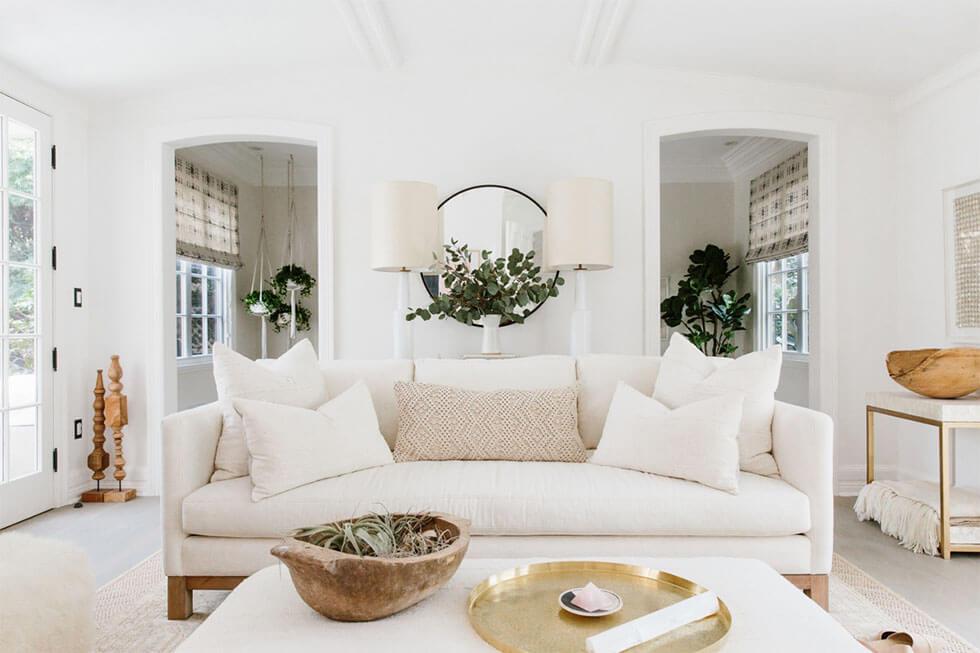 A go-to colour choice, white brightens up a room and creates an illusion of space in small homes, but when it isn't done right, it can also come across as empty and unfinished.
Keeping with its light and airy qualities, white is a good match with other neutrals, as well as natural elements like wood and greenery. These components work well together for a modern rustic look in the living room, and can be dialed up to a bold, summer-ready interior, depending on your preference.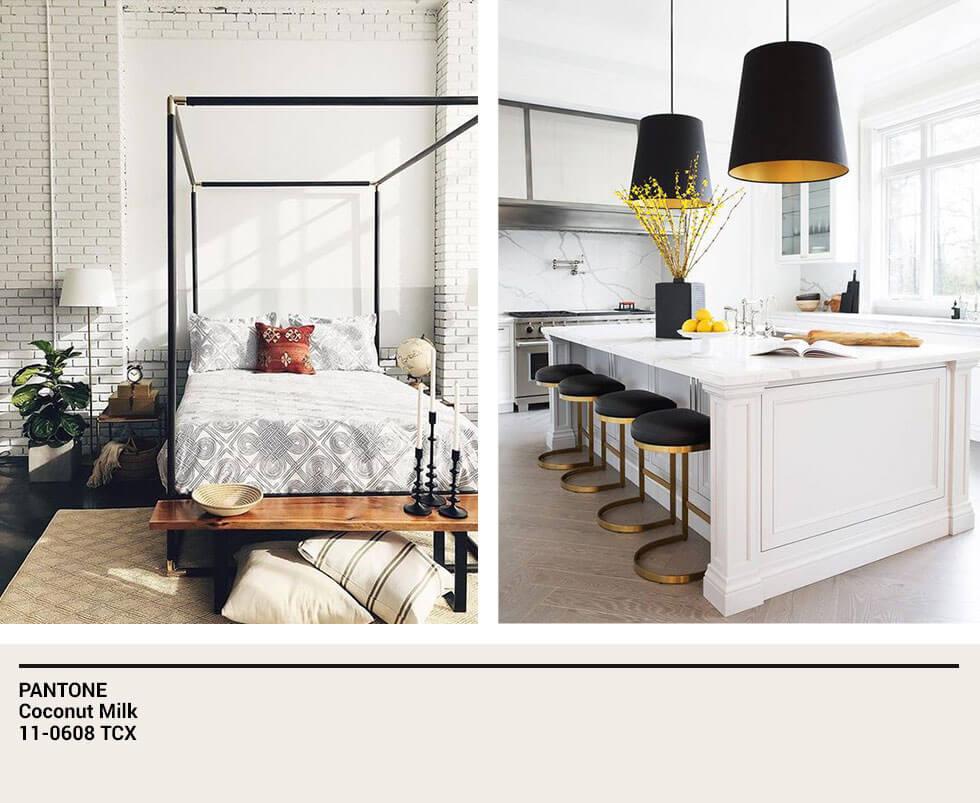 Picking a suitable shade of white matters too. Off-white shades have subtle warm undertones that'll instil a welcoming vibe in a room. You can also score major comfort and style points by incorporating a fabric sofa (or a bed) and accessorising with light coloured throws, pillows and a sprinkle of thoughtful details such as indoor plants or go big with a statement brick wall.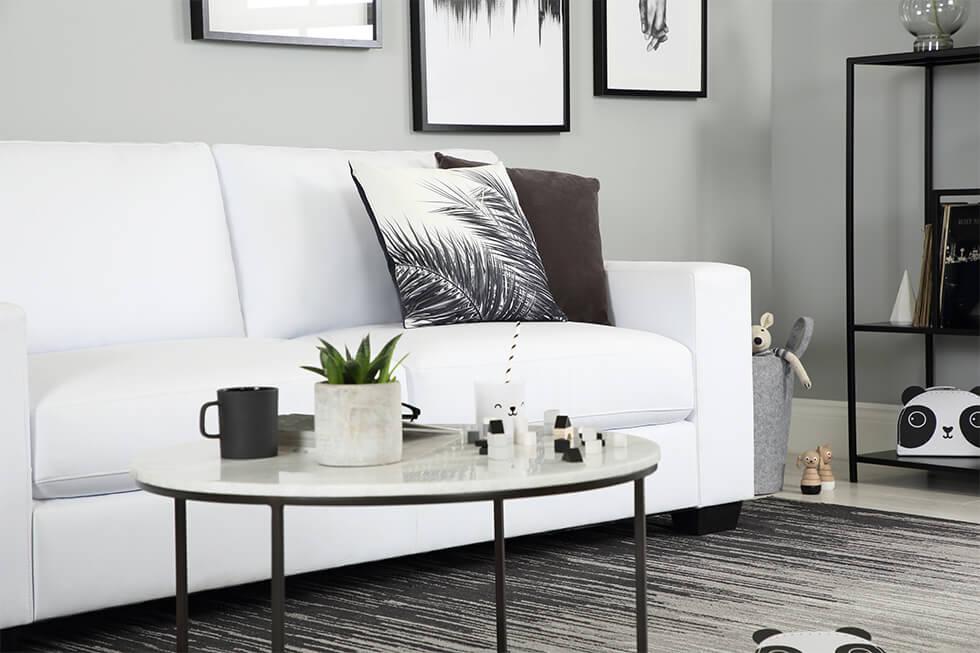 Light neutrals aside, black is an obvious choice as a pop of colour for a monochrome look. If you wish to keep white as the primary colour, introduce black in small doses, whether through a light fixture, an artsy gallery wall or as a more subtle take, decorative accessories. To complement our white sofa and matching coffee table, we introduced animal-themed decor from This Modern Life around the room for a playful twist.
Black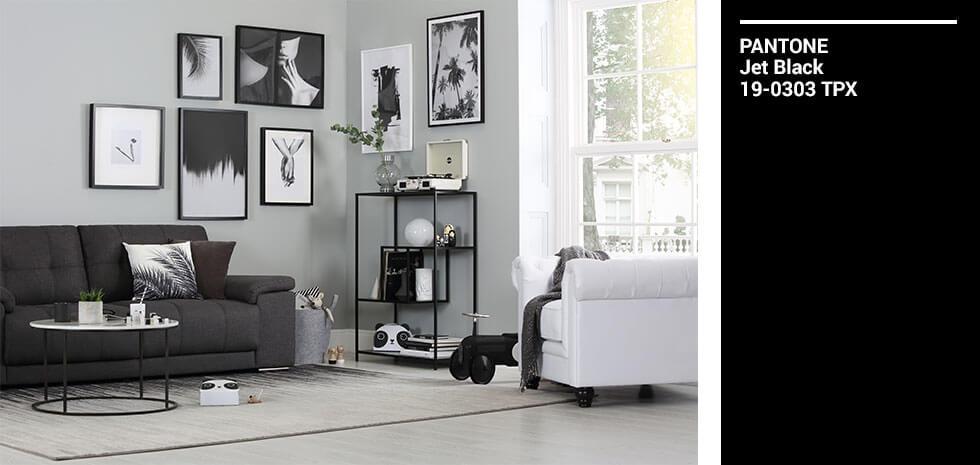 Moving over to the dark side, black's dramatic, glamorous edge means it never goes out of style. Just because it goes with everything doesn't mean it's a wallflower - black can be used to highlight a special part of the room, or utilised generously around the home for a modern, Hamptons-inspired look.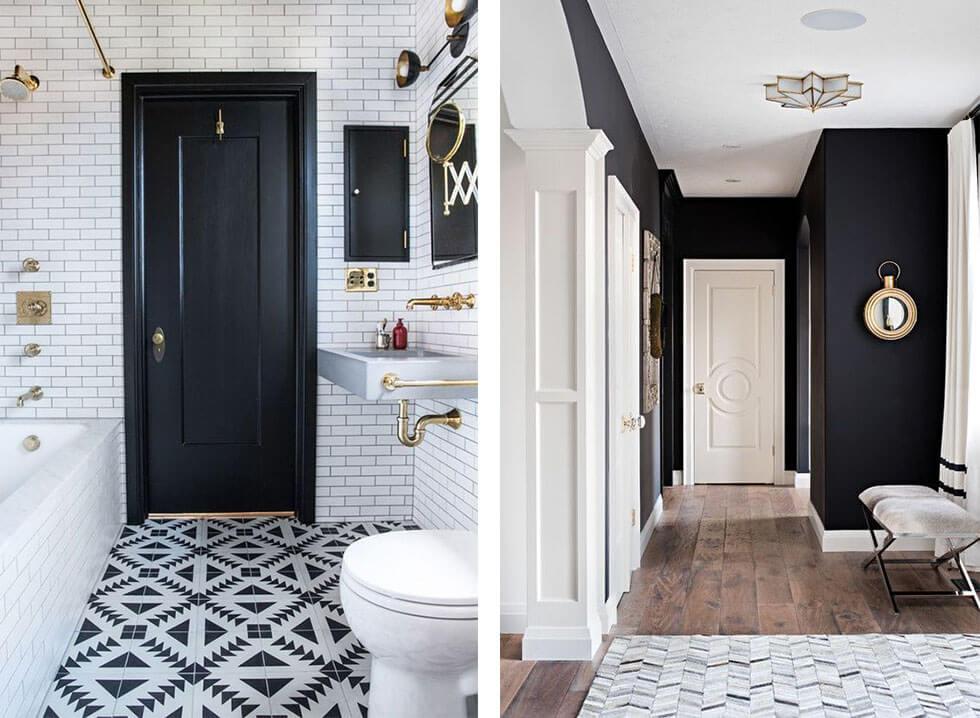 One of the undisputed true pairings in the design world - black and white not only balance each other out, they can also be softened and highlighted with other elements for a bit of quirk and personality.
A striking black door and a fun monochrome tiled floor will add depth to a bathroom, and is a look that can be used in other parts of the home too. And if you're looking to go all out with black walls, soften the overall effect with a white ceiling and doors, or work in other finishes like wood for a natural touch.
As we are doing away with colour, texture and layers are key players here. Mix it up with contrasting materials such as rattan, gold hardware or even marble for an opulent touch.
Grey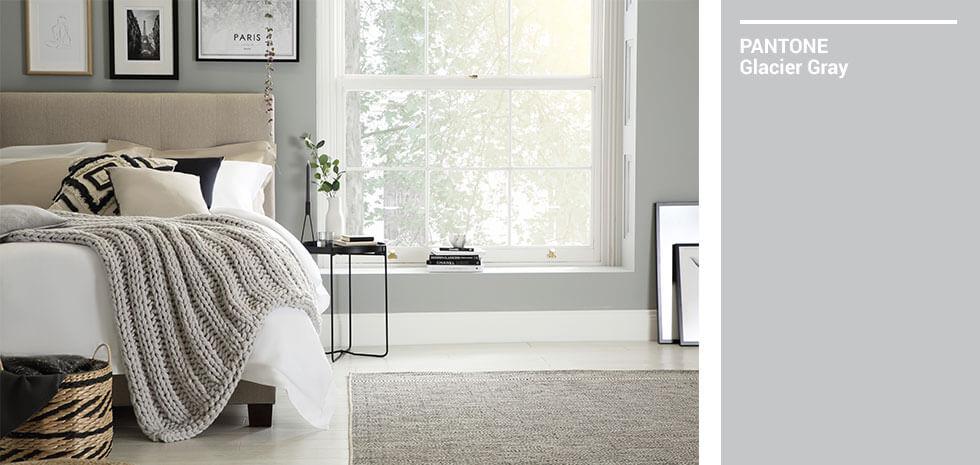 An ever-relevant colour that's anything but boring, grey is a classic neutral that has proven its versatility in interior trends through the ages. And with wellness-focused approaches in full swing, grey has been a popular go-to colour for a relaxing and timeless feel in the home.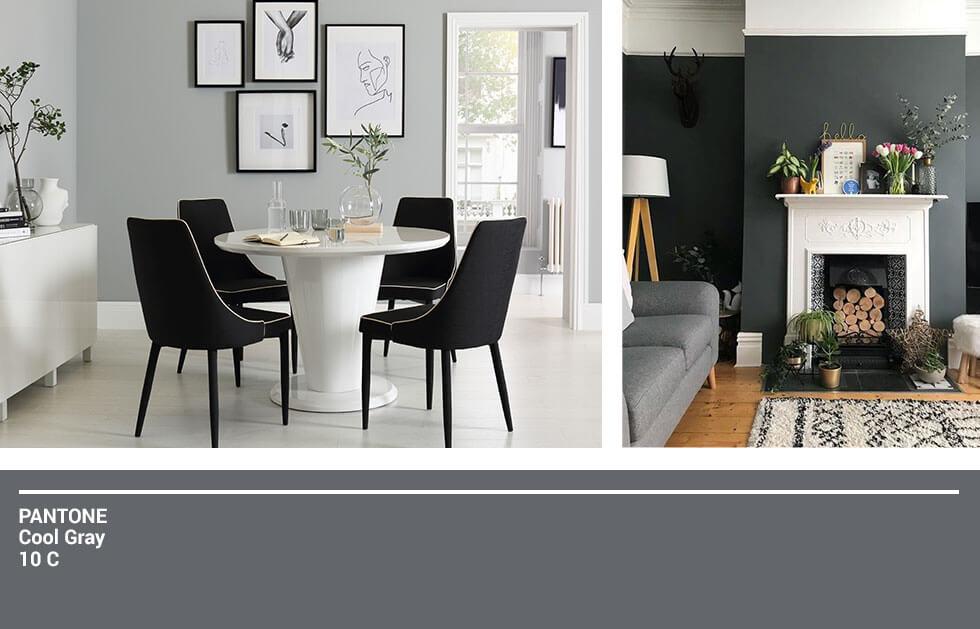 Grey's calming qualities make it a great fit for all parts of the home, from the living room, bedroom to the dining area and kitchen. Black furniture and statement decor stand out well against this soothing shade while also adding depth and interest, as in this chic setting which we achieved with a monochrome dining set and a series of modern artwork from Desenio.
This colour is also known to have many hues, so play up the tonal variation with two shades or more. A mix of light and dark tones creates a more interesting and dynamic look, ideal if you're not ready to commit to a bold monochrome aesthetic. As always, natural elements and cosy furnishings come hand in hand, so don't be afraid to combine them together for a sense of warmth.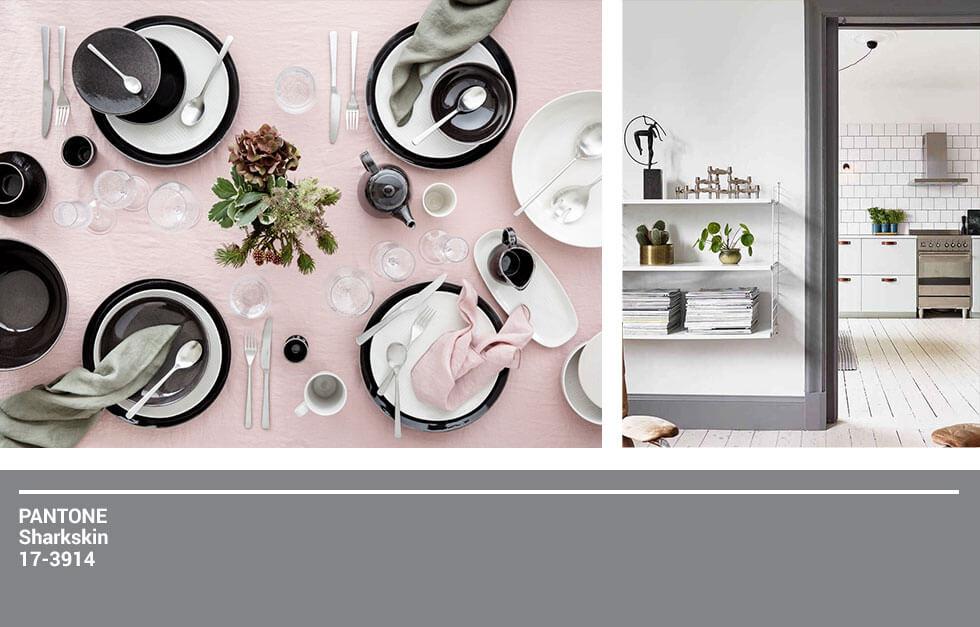 The cool thing about grey is that it's also effective in small doses, introducing contrast and dimension for a subtle style boost.
Grey's darker side can also work as a statement colour when applied strategically. It's a perfect partner with soft pastels for an on-trend arrangement, such as this Instagram-worthy table setting above of grey, white and dreamy pink.
Sometimes all you need is a final flourish to tie the entire space together, and grey is an ideal choice for airy and light interiors. A two-toned colour block approach or even a smart framing effect around a doorway adds a boost of personality without coming across as tacky and overdone.