Here in the UK, back pain is one of the most common reasons for visiting the doctor. It's also a major reason behind absence from work. Anyone who has suffered from back problems or other musculoskeletal disorders – which, let's face it, is most of us at some point in our lives – doesn't need to be told how painful and distressing it can be.
Why orthopaedic?
An orthopaedic mattress will give you the right support for you, where you most need it, whatever your size and sleeping patterns. By cushioning your body and reacting as you move around, an orthopaedic mattress will help you maintain the correct alignment of your neck and spine while you sleep.
If you are uncomfortable, hot and bothered in bed, you are more likely to toss and turn – which won't be good for your back. The best kind of orthopaedic mattress will offer motion and weight-responsive pressure relief, along with natural fillings that promote temperature control.
Memory Foam
As memory foam moulds to your body, it allows your back to retain its natural profile during sleep. With all-round support for your body, you will be less likely to change position often during the night. A memory foam mattress with quilted pillow top will offer extra padding and lengthen the life of your orthopaedic mattress.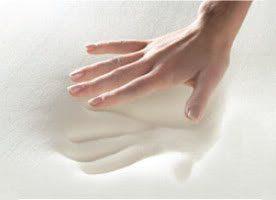 Pocket Sprung
An orthopaedic mattress with a high count of pocket springs and high-quality fillings will absorb both weight and movement to provide a firm but extremely comfortable sleeping environment. Some pocket sprung orthopaedic mattresses will have a layer of Latex for additional support. Being hypoallergenic, anti bacterial and dust mite resistant, this natural material will also help those suffering from allergies.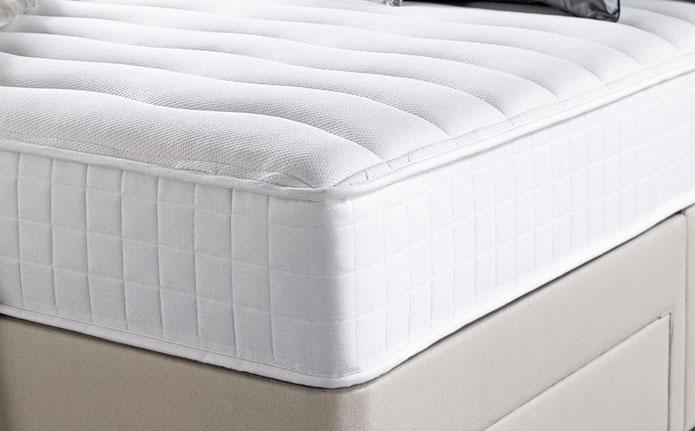 Non-Turn
If your back problems mean that you find it difficult turning a mattress, there are several no-turn mattresses on the market. Because it promotes restful sleep, an orthopaedic mattress should actually bring benefits to the whole of your body, not just your spine. A good night's sleep will leave you feeling more positive and ready to face the day, and it can help you live longer, resist disease and reduce your stress levels.