If you're looking to refresh your bedroom walls beyond a quick paint job, then consider wall panelling for your next home project. Wall panels can completely transform the look and feel of your space, without the need for major renovation work. Read on for 3 ways to help you get started.
1. Try a trendy fluted wall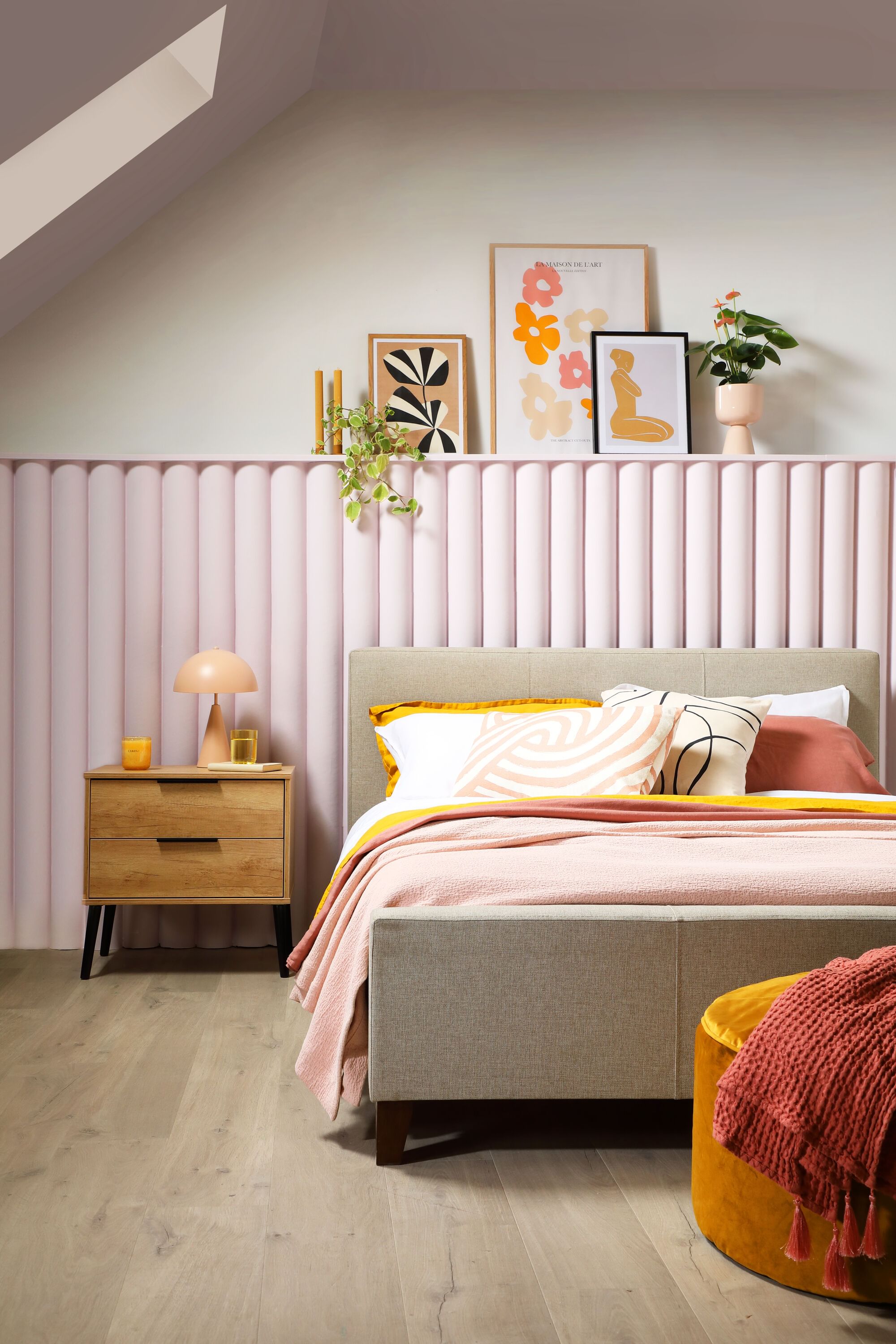 For an on-trend Insta-worthy bedroom, try half-circle fluted panels on your feature wall. Choose a thinner design for a subtle feel, or go bold with a thick, chunky style. You can buy these as ribbed MDF panels or make this a budget-friendly project by getting plastic tubes found at most DIY stores. Cut the tubes so they're about half the height of your wall, then fix them to MDF boards. Make your panels pop with colour (we painted them a blush pink here for a sweet, summery effect), then tie the room together with matching bedding and accessories.

2. Choose Shaker style panels for a classic look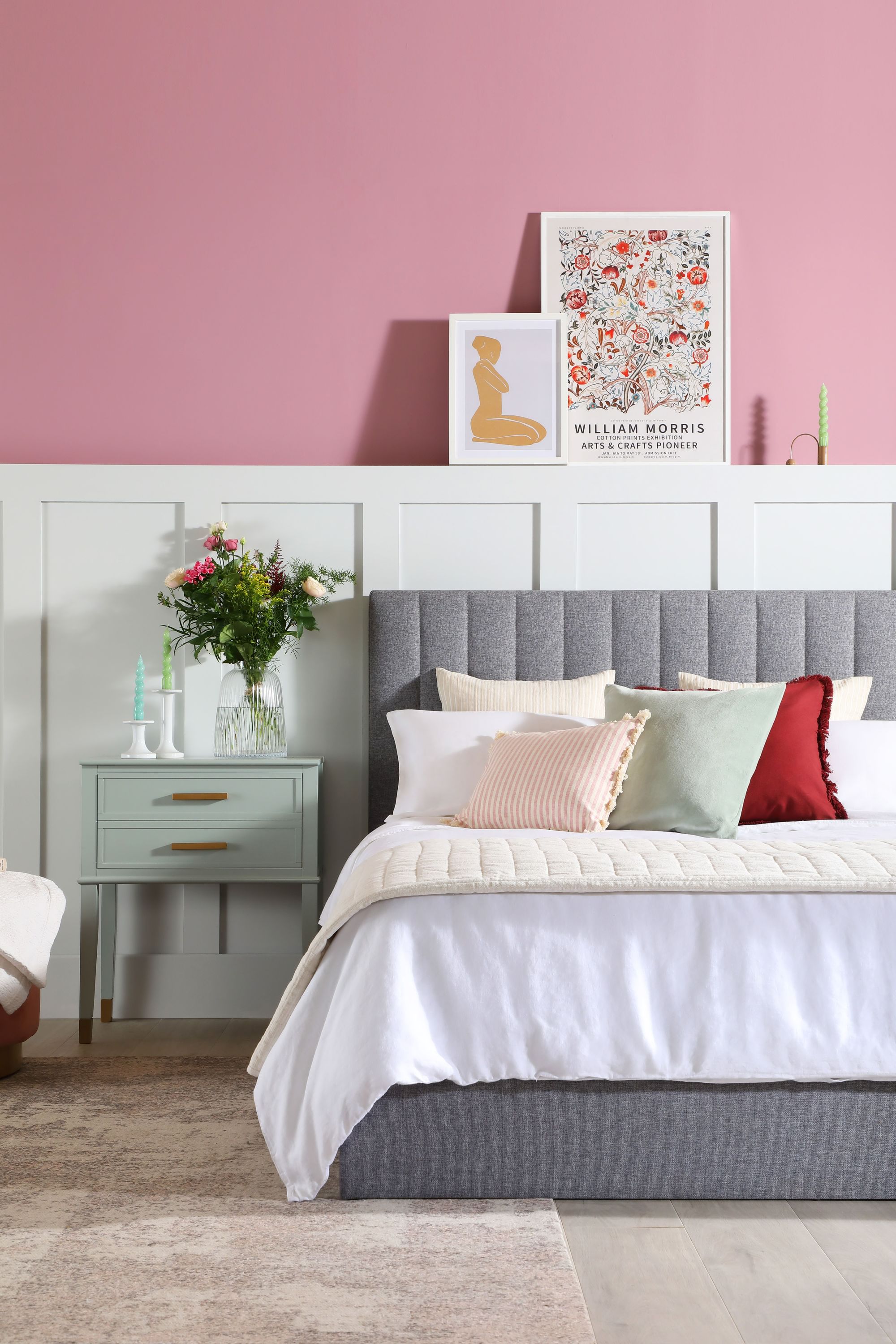 Shaker style wall panelling brings a clean, classic look to the bedroom. To create a half wall panel like ours here, use MDF strips cut 10cm wide by 1cm deep. You can buy pre-cut strips or cut them down yourself if you have the tools. Attach the strips to an MDF built shelf wall and paint them in a crisp, fresh white to brighten up the room. Add colour to the upper half above your panels with a bright pastel tone. On your new panel shelf, showcase personal touches like artwork and small accessories.
3. Make an impact with wood slats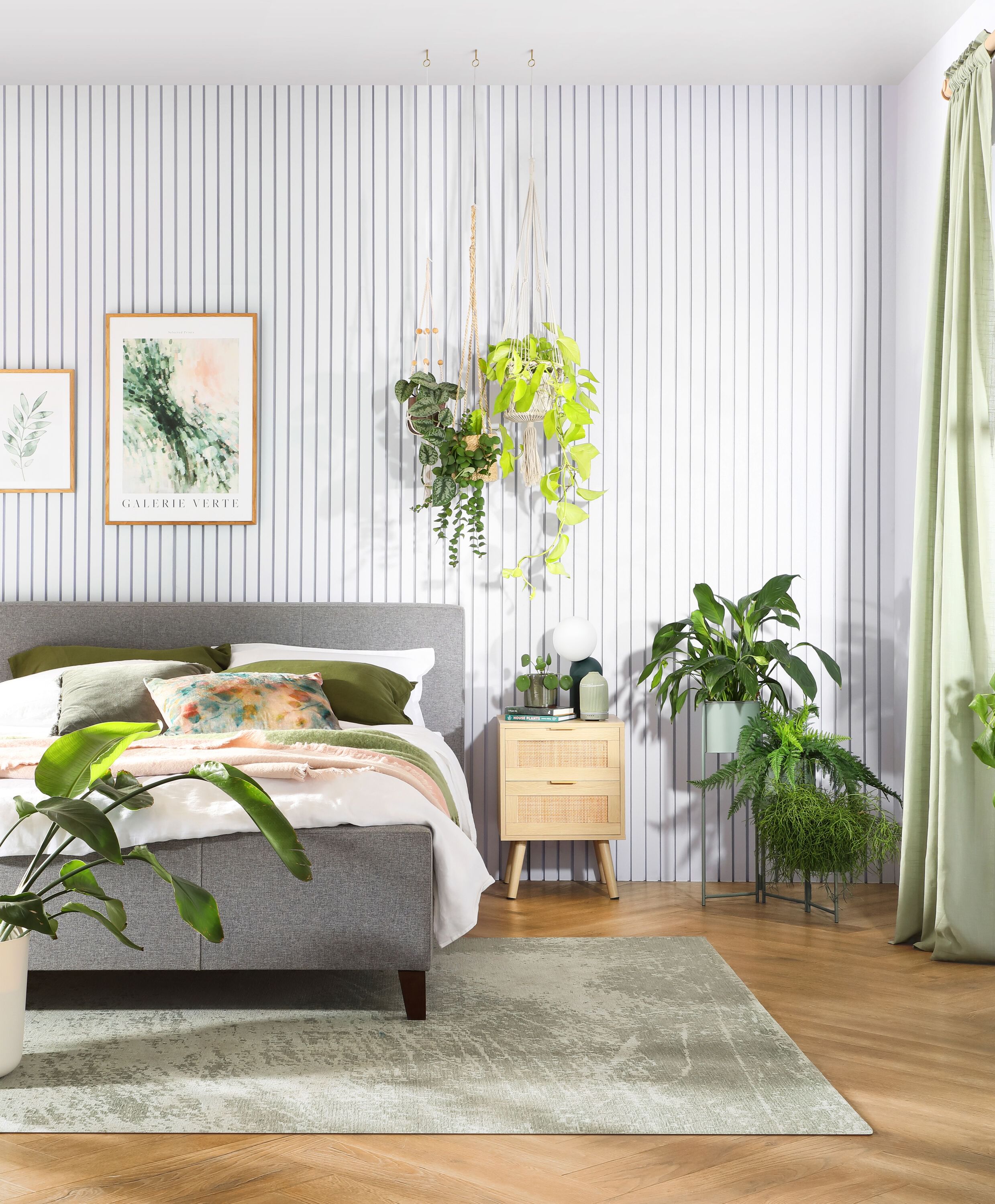 For a high impact yet cosy feel, apply floor to ceiling wood slats to your feature wall. To create your own, use strips of timber or MDF cut down to 4cm wide by 18mm deep. Secure them to an MDF baseboard with a nail gun, leaving a gap of at least 1cm between them. Give the panels a fresh, contemporary look with white paint. A wood slat wall works best with other natural materials in your décor - style the room with organic textures and leafy greenery for a soothing, nature-inspired look.