We all have things we need to store, from Christmas decorations to financial paperwork and small kitchen gadgets.
Before you know it, your possessions can turn into dreaded space invaders. But whether you want your belongings proudly out on display or tidied neatly away, there's a wide array of storage solutions to suit all spaces and budgets.
Shelf Storage
Literary type, or big movie or music fan? Then the chances are, you're going to have a lot of precious volumes, CDs and DVDs to store. You may also have ornaments that you'd like to be able to enjoy every day in your home. Either way, some high-quality shelving is a must.
A smart bookcase will present your objects attractively and practically, and ensure that you can get your hands on them easily anytime you like. So you'll never waste half of movie night searching through piles of discs for that elusive film while your popcorn goes cold.
Under Bed Storage
When you were a child, it was where the monsters lurked. Now that you're grown-up, maybe it's the place you don't get around to cleaning as often as you should!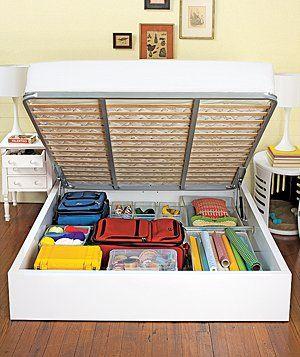 But that unused space underneath your bed can also offer a canny storage solution. There are all sorts of beds that offer clever space to stash away spare linen or clutter that you'd rather not see every day, from chic leather ottoman beds to beds with drawers and cabin beds for children. They're available in a range of sizes, too, so there's one to suit just about every need.
Drawers and Cabinets
Bank statements, household bills, telephone directories – all those odds and ends we need to keep at hand, but don't want cluttering up our living space. They – and anything else you want to tidy away – can find a convenient home in an appealing cabinet.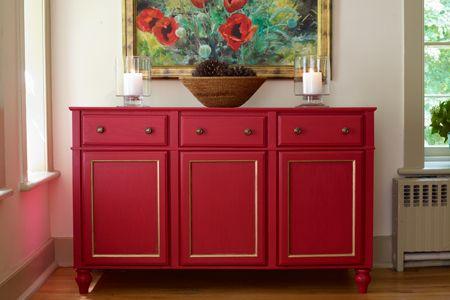 Efficient, elegant and a useful surface on which to place a lamp or ornament, a cabinet is an invaluable addition to the home. They work well in bedrooms, living rooms, even home offices – the style and size, of course, are up to you.
Sideboards
Whether you tend to eat your meals in a grand dining room or a cosy kitchen, a sideboard can make serving up much easier. You could use it to keep your cutlery, napkins and candles in; and you can serve from the top of it, too, which can help take the pressure off when entertaining. Opt for a dining table that suits your space as well – there are lots of sizes and shapes to choose from.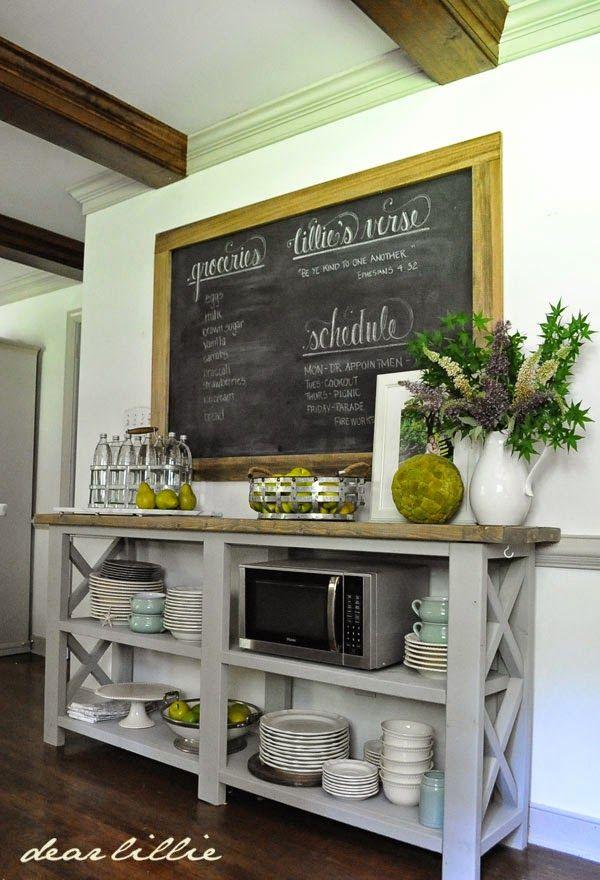 Hidden Storage
The solution to your storage problems may be much closer than you think… in fact, it could be right at your feet!
Why not scatter a few footstools around your home? As well as offering a compact space for your bits and pieces, they can add a pop of colour or a touch of indulgent comfort and luxury to a room – and they have the added advantage of supplying extra seating when friends or family come to visit. They also make a great addition to a neat corner sofa.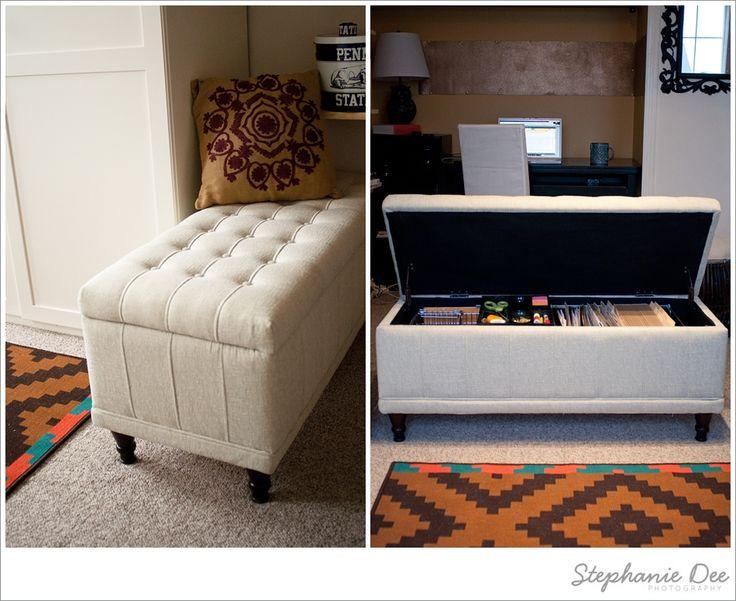 A trunk can be redolent of travel or of treasured old possessions packed carefully away. It can bring a real sense of romance to a room – and, of course, it's also incredibly practical – there's really nothing that you couldn't tidy away into a capacious and attractive ottoman trunk, and whatever you put in there is easy to get at whenever you need it.
Coffee Tables
Whether it's afternoon tiffin, morning coffee or even an early-evening cocktail, a coffee table is a great place to pop down your beverage of choice between sips, and perhaps to display some dishes of tasty nibbles too.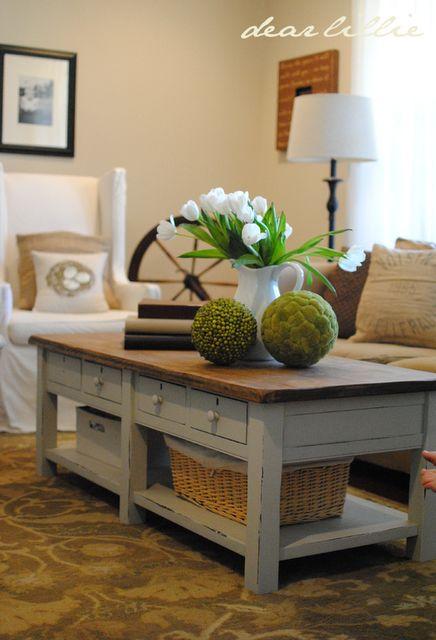 More than that, though, a coffee table often offers a handy drawer or compartment where you can keep those odd items you don't want to leave lying around. A nest of tables means you can adapt the amount of surface space available depending on your needs, and stash additional tables away beneath the others when not in use. Either way, a well-chosen coffee table can make fixing drinks at any time of day a truly stylish affair.
Under Stairs Storage
We all want our home to be a beautiful and comfortable place to relax. But however stylish your property and elegant your decorative touches, the effect can easily be ruined by a build-up of clutter. Perhaps you have an extensive collection of books, CDs or china; or maybe you're one of the growing number of people who work from home.
From clever shelving to a whole mezzanine floor the possibilities of under stairs storage are endless.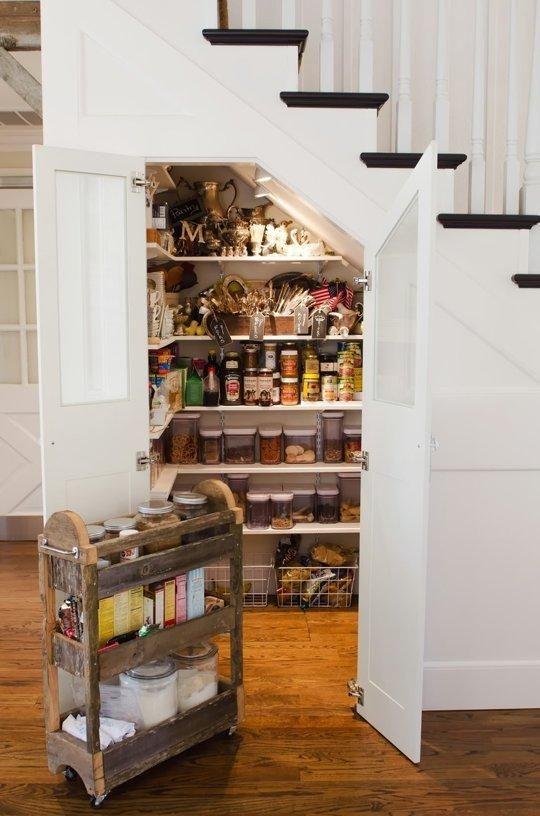 One of the oldest tricks in the book is to turn that otherwise wasted under-stair space into a small storage cupboard by simply boxing it off and adding a door. The individual stairs themselves can be utilised too by turning them into sliding drawers.
Smart Storage
When it comes to fiddly little bits and pieces, small is beautiful. Smart storage boxes can house recipe cards or stray pens or paper clips; rows of glass jars look homely and enticing on a shelf in the kitchen, and can help you avoid the clutter of unsightly cereal boxes or ripped plastic packages of pasta.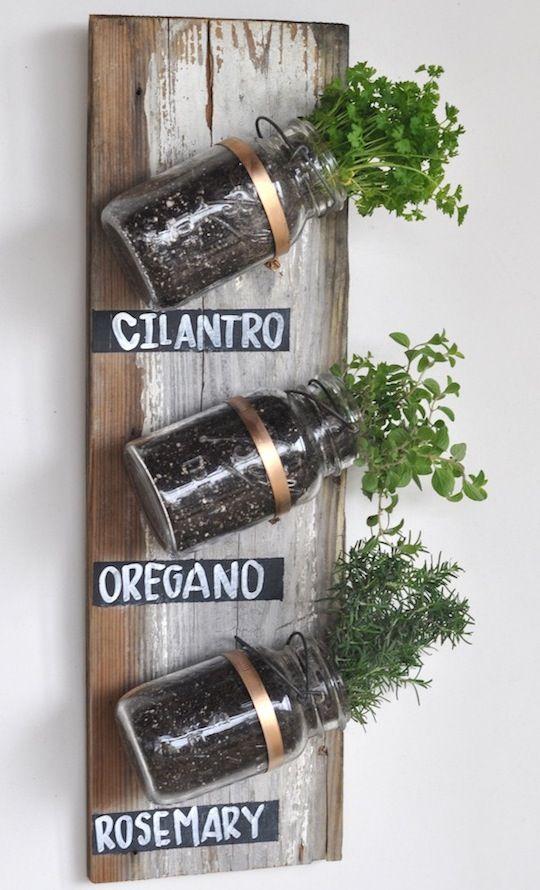 The options are almost endless – just be mindful of where you're going to place your new storage items. If they're going to be on display, you want them to look good, and to be durable and easy to keep clean.
Modern TV Beds
If you love to watch television, why not treat yourself to a TV bed? It's much more stylish and space-economical than a portable set balanced atop another piece of furniture – and you'll be able to enjoy your favourite shows in absolute comfort. Helpfully, the TV is mounted on a foot board, which slides away out of sight when not in use.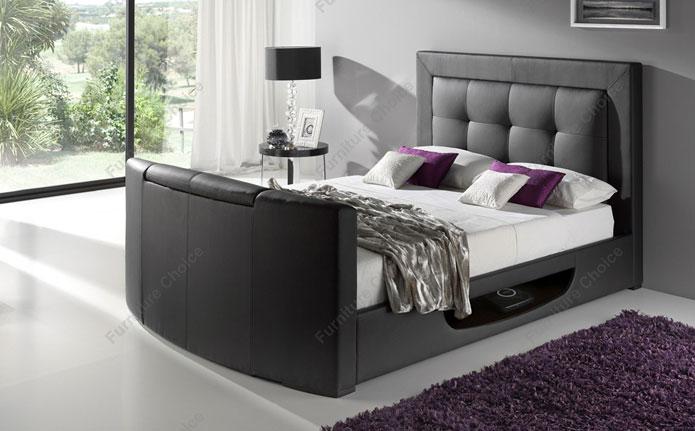 Storing Clothes
Heavy winter duvets and blankets; even coats or knitwear you won't need for a few seasons – it can be tricky to know where to put them.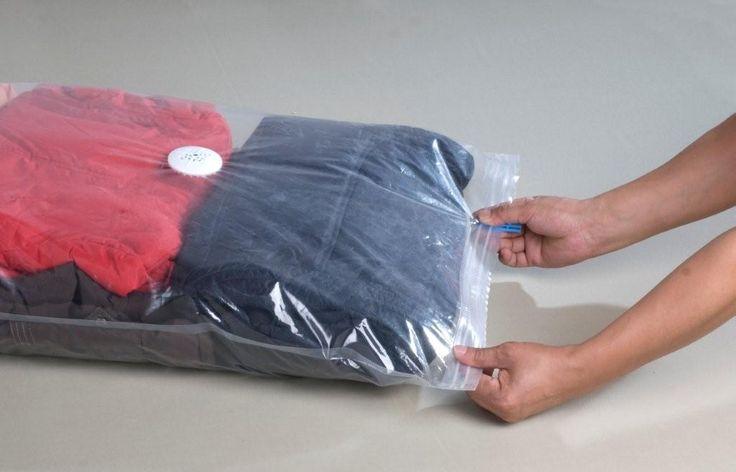 Vacuum-packing is a nifty solution. Just get yourself a few of the tough, plastic bags designed for the purpose, suck out the air with your household vacuum cleaner, seal, and your items will be protected from dust and insects until the next time you want them – and they'll take up much less space.
Now you can just pop them into your clever space-saving furniture, and relax in your tranquil, clutter-free home.