While great for a Pinterest-worthy ambience, the pastel trend can be a tricky road to manoeuvre.
However, armed with the right tricks and helpful decor ideas, you're well on your way towards attaining this modern retro aesthetic. We've compiled some helpful tips on incorporating this soft colour palette into your home.
Picking the right colour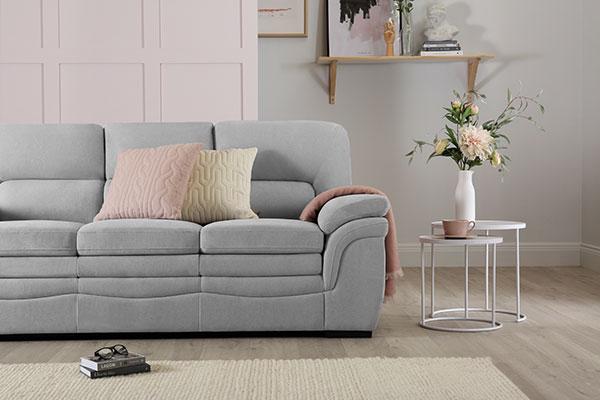 For those who are ready to take a big leap, painting your room a pastel hue is one way to fully embrace this trend. A cool grey in the dining room sets a calm, relaxed tone while also allowing other colours to shine.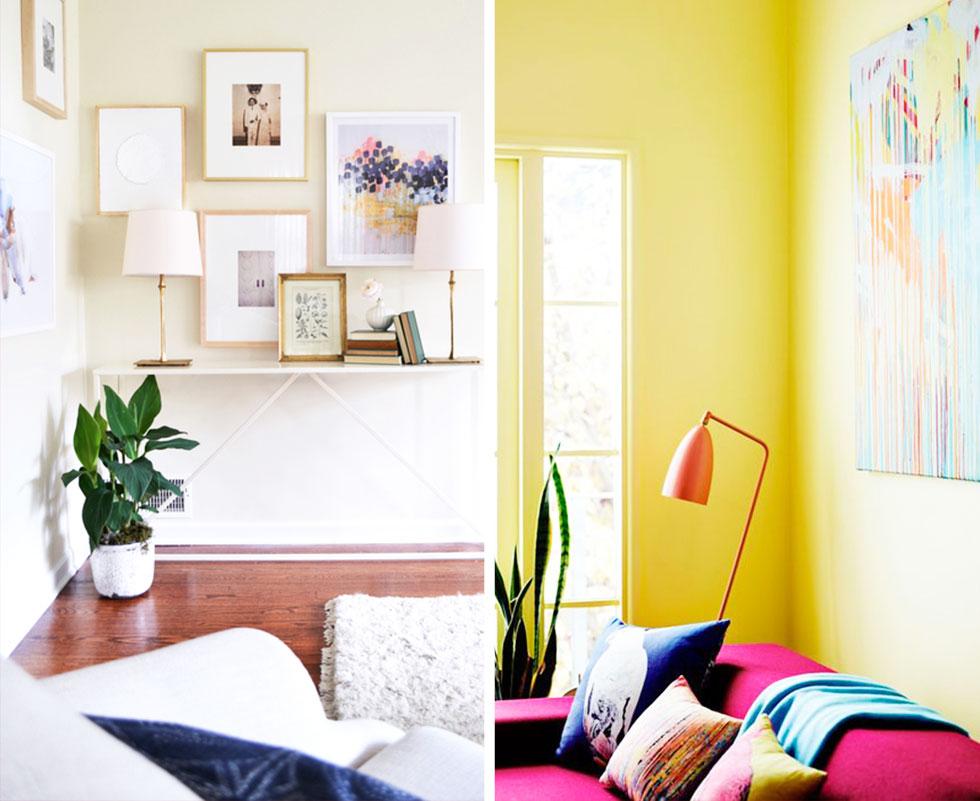 For a change of pace, living rooms can be kept light and airy: a cheery yellow is an ideal choice. This is especially true for a room that will get lots of natural light, which will bring out natural, sunny warmth in yellow.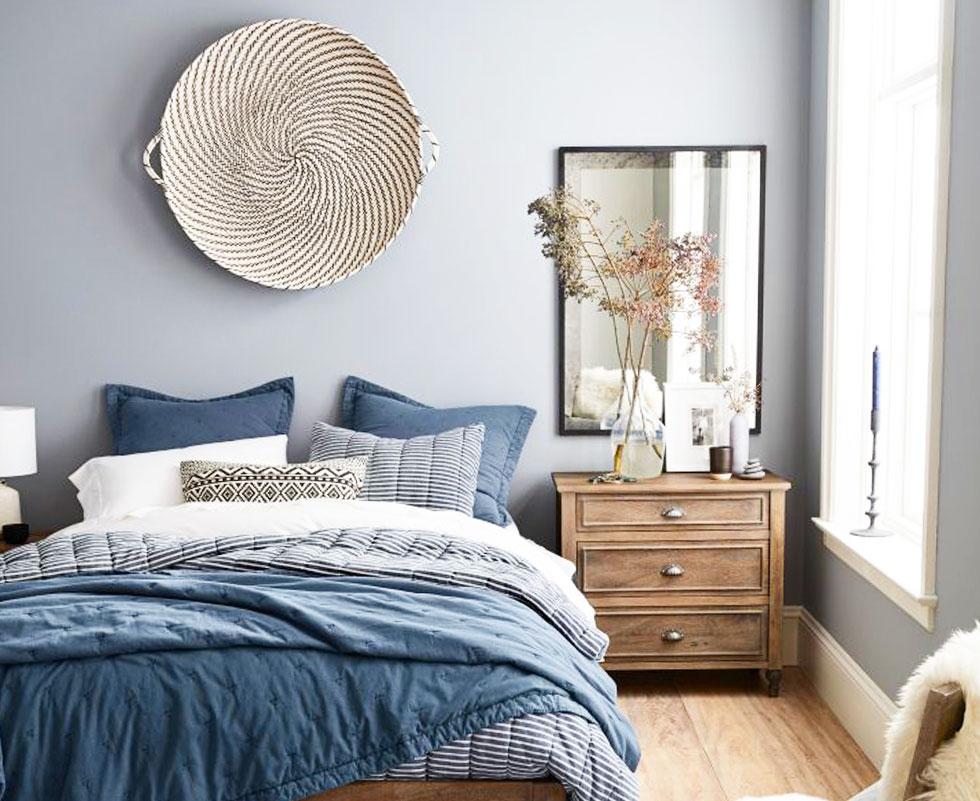 Naturally, calmer tones suit the bedroom best. Gentle blues create a peaceful space to unwind in after a long day.
Decorate smartly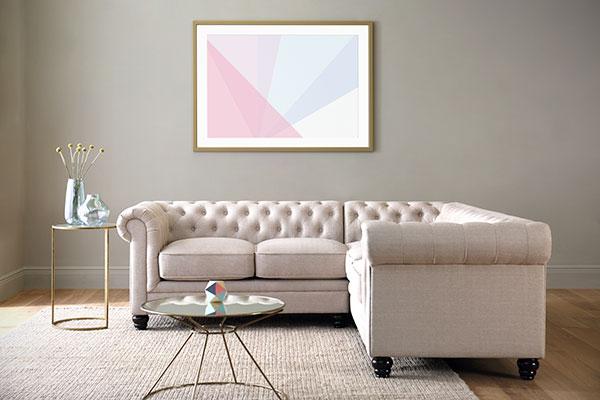 Adding touches of pastel decor to your space is a fun way to get acquainted with this trend. For a start, printed throw pillows and rugs are great, practical additions that you can always swap around for a fresh change.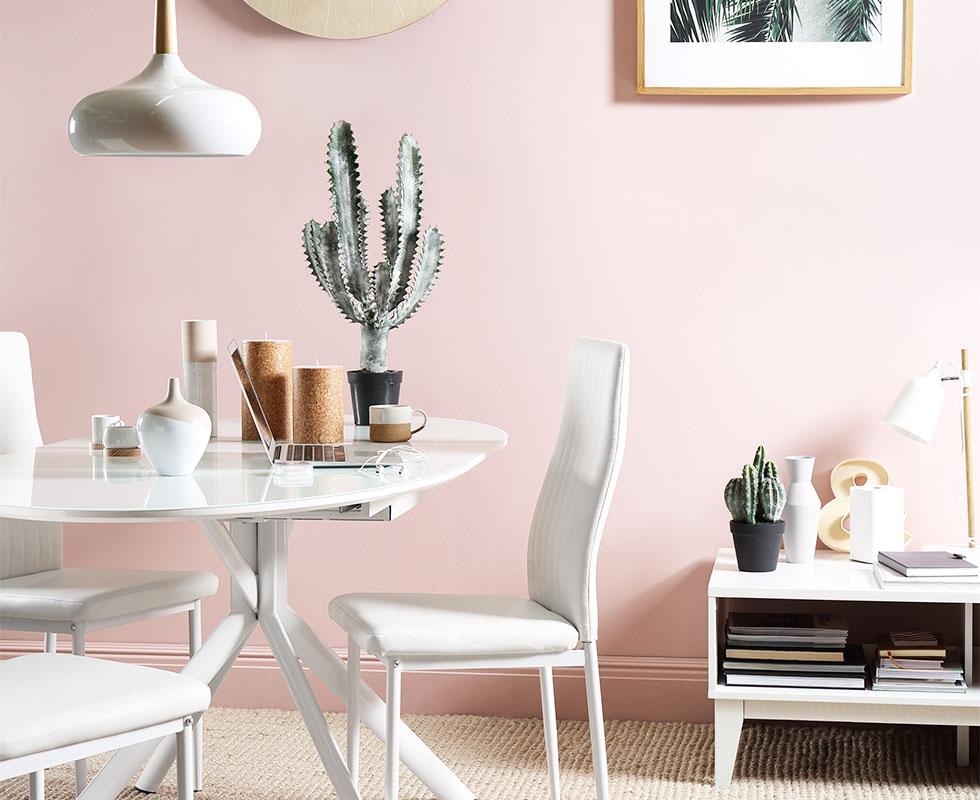 A colour pairing of dusty blues and pinks are an excellent combination to start with. These accents can add a soft, welcoming touch to sleek living spaces. But if your walls are decked out in this gentle colour palette, a white centrepiece such as a sofa or a dining table adds a modern, elegant touch.
Shop the look below: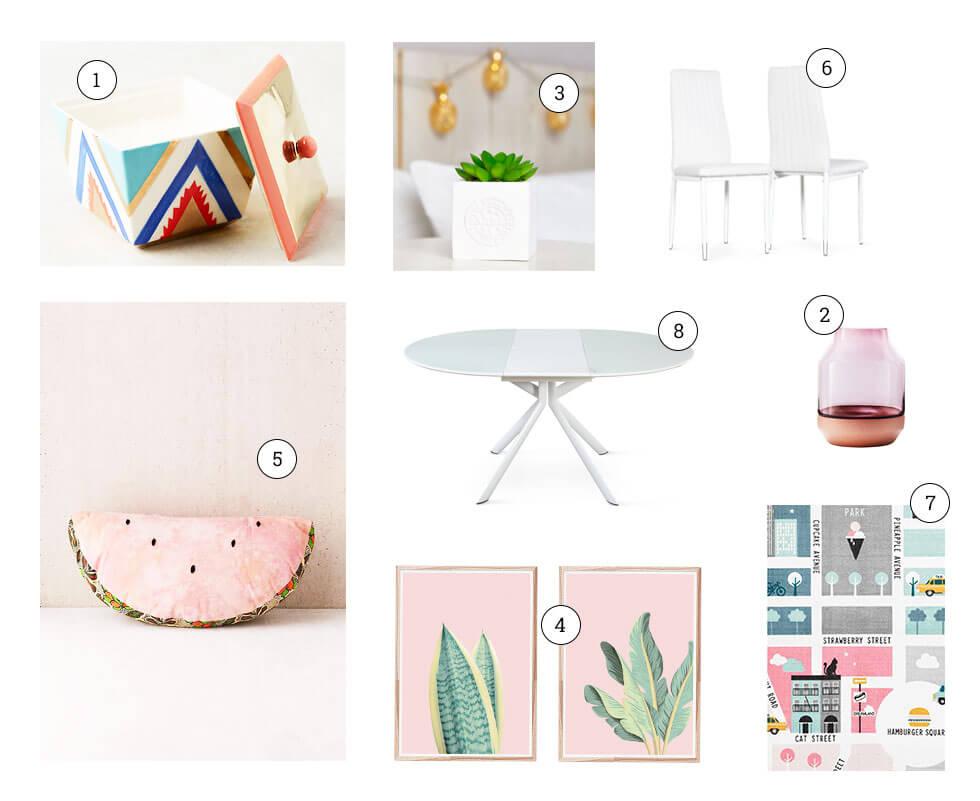 Introduce a 'hero' piece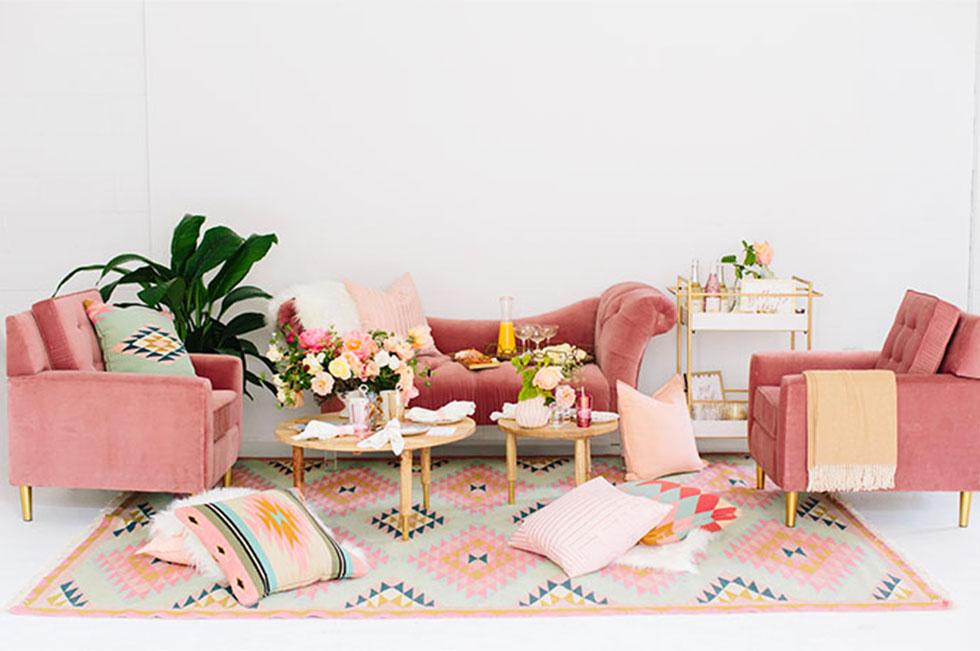 Just like your favourite superhero, a feature piece will attract attention as the room's focal point. Try it out with a pink sofa for the right pop of colour in the space - an additional way to keep all eyes on your vibrant furniture is to keep the surrounding walls neutral or white.
If pink isn't quite your cup of tea, you can opt for a sofa that is customised in the pastel shade of your choice. As this will be an investment piece for your home, we strongly suggest taking time to decide on the right colour and material of choice.
Mix pastels with darker colours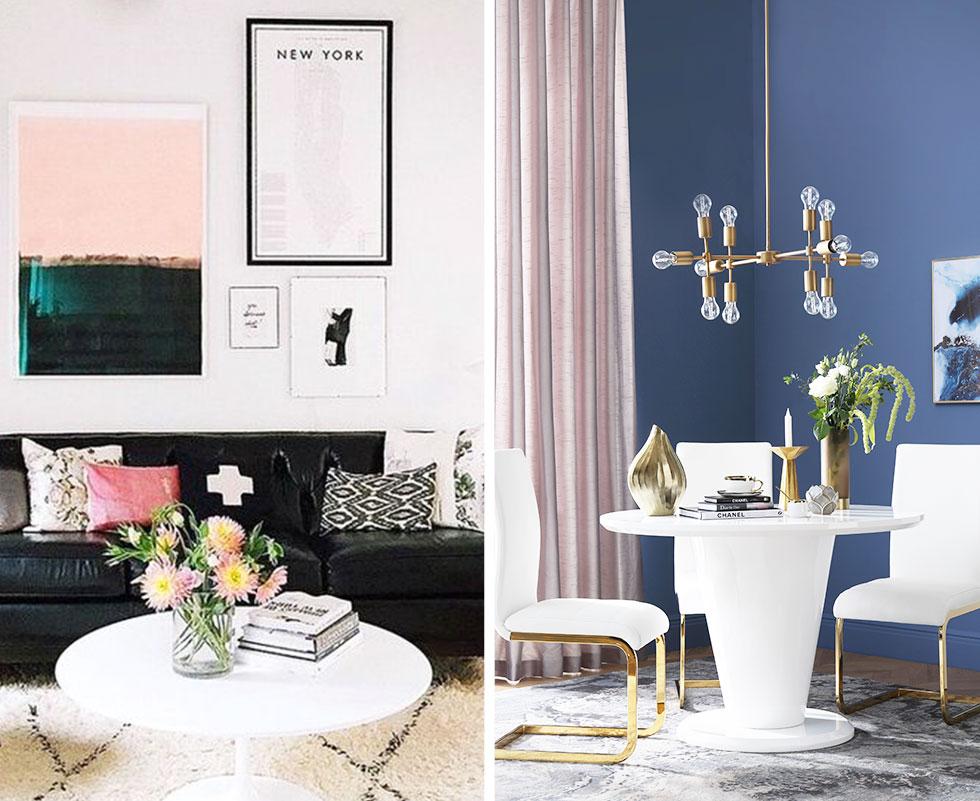 Lastly, for a bold and effortlessly chic interior: contrast the pastel with a bold colour of your choice. Pale pinks and a deep navy blue capture a dreamy, fashionable edge - we daresay black and pink convey a similar, if not trendier look too.
Colours aside, white and gold accents wouldn't go amiss in a pastel-themed home. A white gloss table would stand out nicely against a soft backdrop, while a hint of gold ups the glamour for a sophisticated, grown-up living space.
Shop the look below: